Is there ever a BAD time to save money in Disney World? It turns out, there might be.
We've got all kinds of tips to help you save money on your next Disney vacation, from planning budget-friendly meals to finding souvenirs that are really worth the cash. One of the biggest expenses of a Disney trip is the hotel stay, so we often advise people to check out the Value Resorts, where you'll still get a Disney-themed hotel experience but it'll cost MUCH less than the Deluxe resorts at Disney World. However, there's one week every year when you might want to AVOID the cheapest hotels in Disney World.
If you're looking for the absolute CHEAPEST Disney-owned hotels on Disney World property, look no further than Disney's All-Star Resorts. There are 3 of these themed resorts: All-Star Sports, All-Star Music, and All-Star Movies.
Why You SHOULD Stay at the All-Star Resorts
The biggest draw of the All-Star Resorts is of course the price. Where Deluxe resorts will cost you $500+ per night (with per-night pricing sometimes reaching into the thousands) and Moderate resorts generally run between $300 and $500 per night, you can often find All-Star rooms for under $200 per night.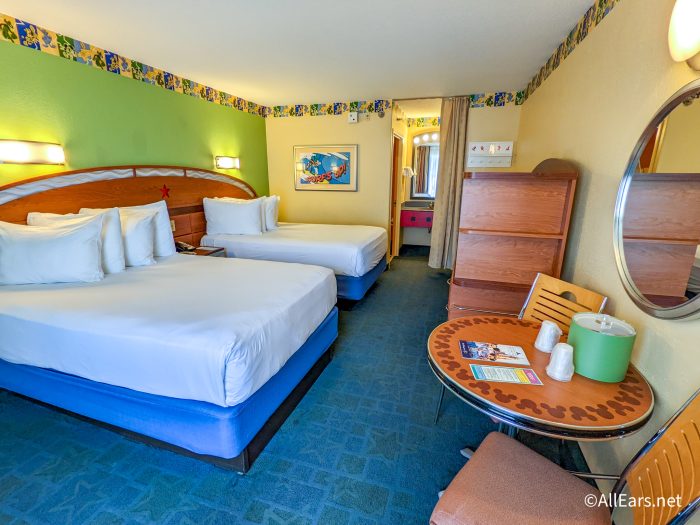 These hotels are usually the cheapest option even compared to other Value resorts. For example, if you're looking at Disney World hotel rates for mid-September, you'll find that Disney's Animal Kingdom Lodge (a Deluxe Resort) is currently running at $533/night, Disney's Port Orleans – French Quarter (a Moderate Resort) is $304/night, and Disney's Art of Animation Resort (a Value Resort) is $254/night.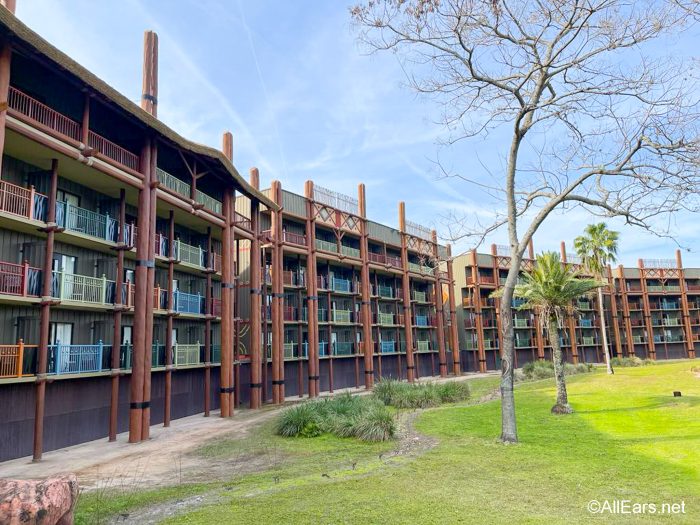 But those All-Star Resorts? All 3 are currently priced at $172/night for mid-September dates!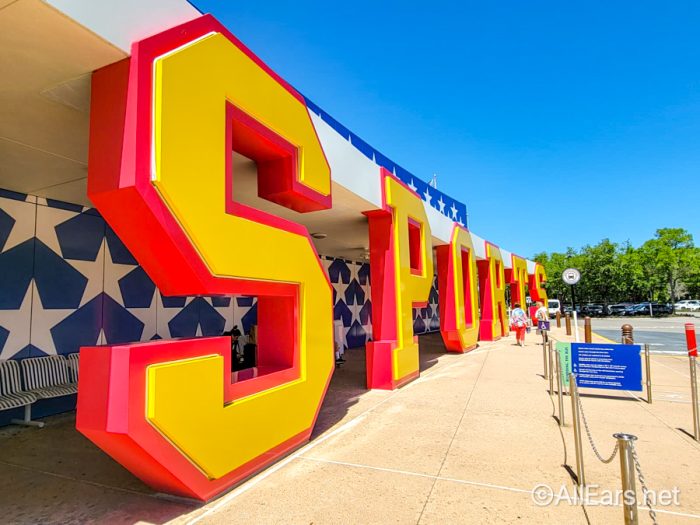 The All-Star Resorts are heavy on the Disney theming, too, so if you're traveling with little ones or just want to be completely immersed in the experience, these hotel rooms will do the trick.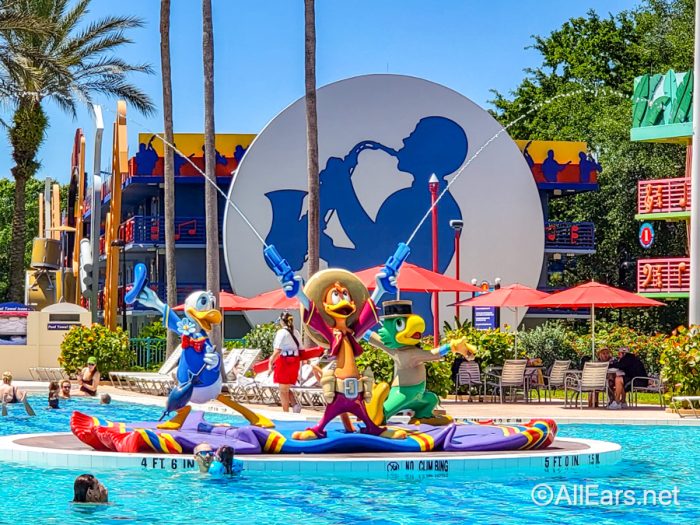 Each All-Star Resort has its own pool, pool bar, and food court as well. Although there aren't any "fancy" transportation options connected to these resorts (no Monorail or Skyliner here), the free Disney buses still connect the hotels to all of the parks and Disney Springs.
When You Should NOT Stay at the All-Star Resorts
These cheap hotel rooms are looking pretty good, right? And usually they're a great option for ballin' on a budget in Disney World. But there's one week each year when it might be worth the extra splurge to choose one of the other Value Resorts in Disney World.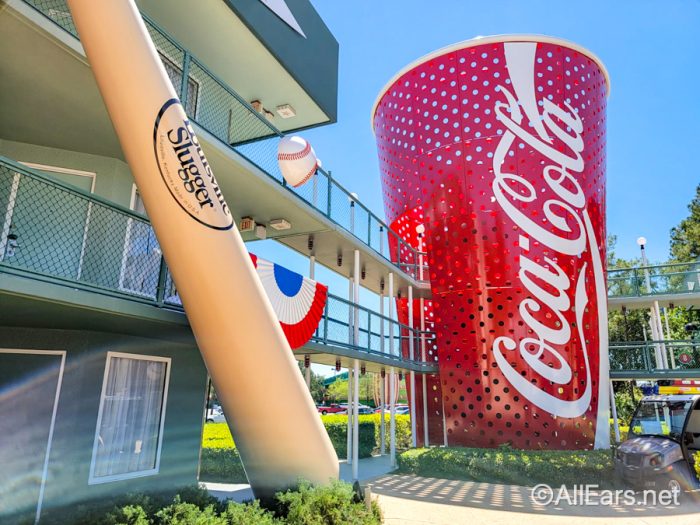 Spring Break brings lots of crowds to Disney World and to the All-Star Resorts in particular. Not only are there more families visiting during the break from school and work (and big families often choose the Value Resorts when they need multiple hotel rooms), but there are also generally a bunch of kids' sports teams heading to the parks for various tournaments.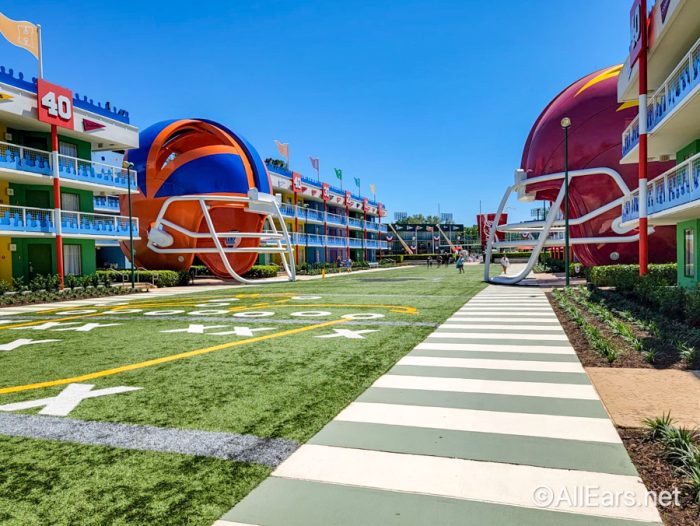 Disney hosts all kinds of youth sports events at the ESPN Wide World of Sports Complex, and many of those events take place during Spring Break. There are baseball and softball games, tennis matches, and more, and the teams participating often stay on property, and they usually choose All-Star Resorts. (Booking hotel rooms for an entire baseball team can't be cheap, so it makes sense that coaches will look for the most affordable rooms possible.)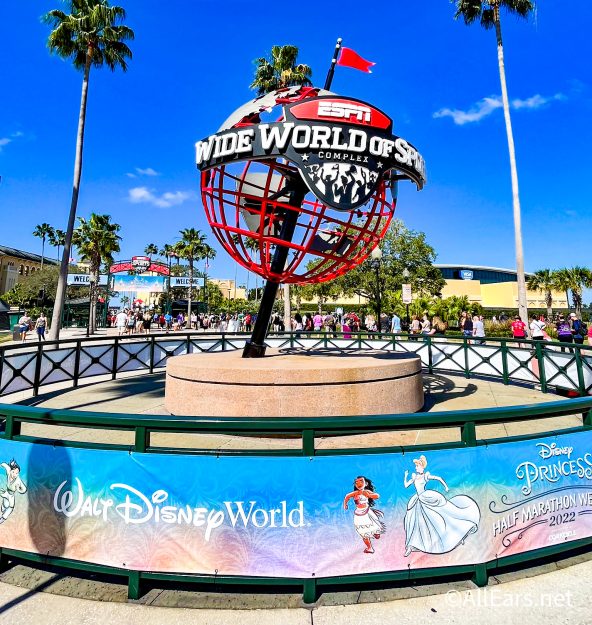 From March 12th through April 15th, 2023, Disney World will host Spring Training, which is an event specifically for youth sports teams. They can use the training facilities at the ESPN Wide World of Sports and participate in team bonding experiences throughout the week. The teams aren't required to stay at a Disney-owned hotel, but there are packages available that allow coaches to book the event and hotel as one deal. Disney's Coronado Springs Resort is one option for this package, and the other is Disney's All-Star Sports Resort.
So if you're looking for a quiet getaway at Disney World, you might want to avoid the All-Star Resorts, where there will likely be large teams of kids staying during their tournament week. You can check out Disney's Art of Animation Resort and Disney's Pop Century Resort instead, which are the other Value Resorts on property and also have the added benefit of being on the Disney Skyliner route.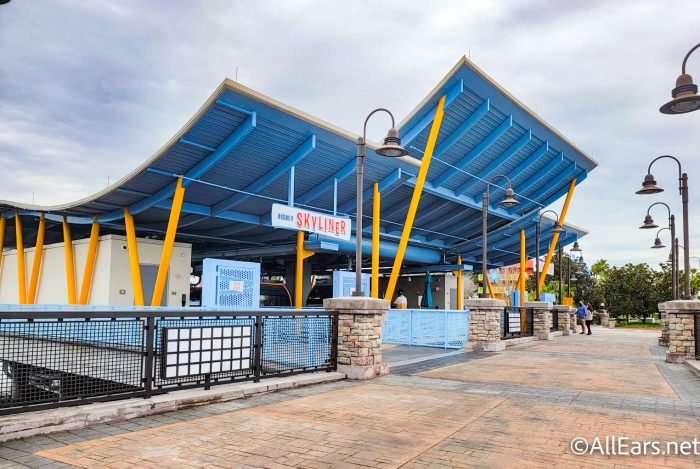 Want more information about Disney World hotels? Check out these posts:
Stay tuned to AllEars for more updates on all the latest Disney news!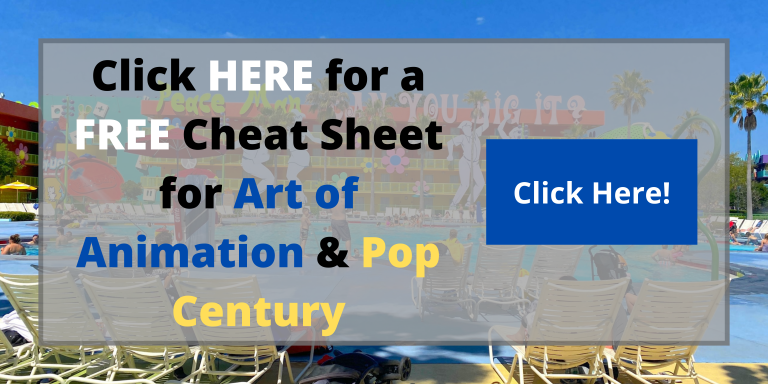 Which Disney World hotel is your favorite? Let us know in the comments!