We get this question a lot: What is the best hotel at Walt Disney World?
It's basically an impossible question. Do you mean the best hotel for kids? The hotel with the best amenities? The coziest? If only there was a (not-really) scientific way to answer this difficult question… .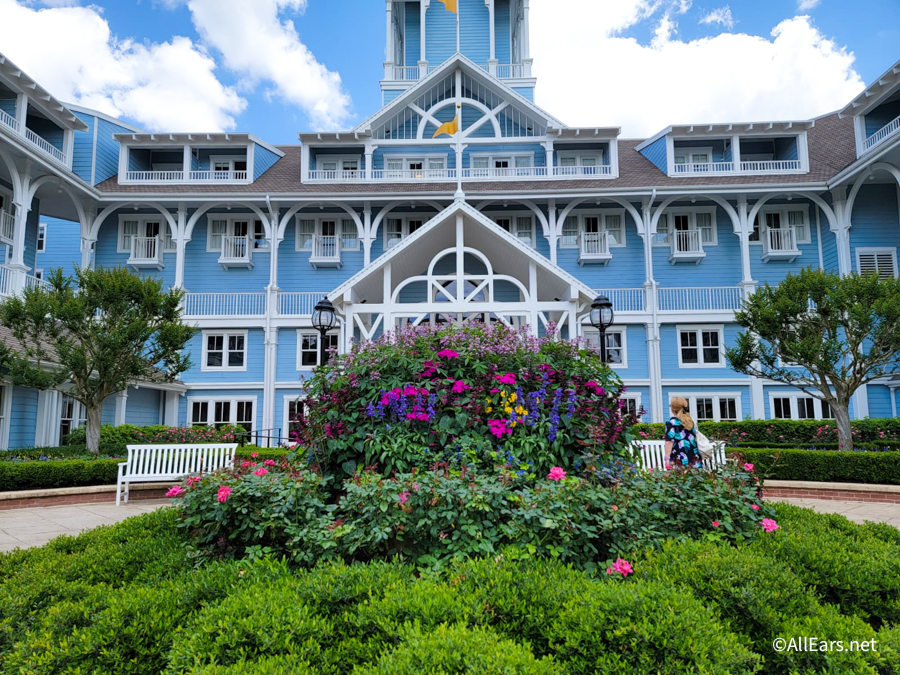 Oh, wait — THERE IS! We scoured the AllEars Review Section and pulled together a list of the 10 best Disney World hotels with the highest reader-ranked scores. We're not saying we agree on all counts, but these are the resort hotels that keep you coming back again and again!
Here are the 10 Best Disney World Hotels according to our readers
Score: 8.61/10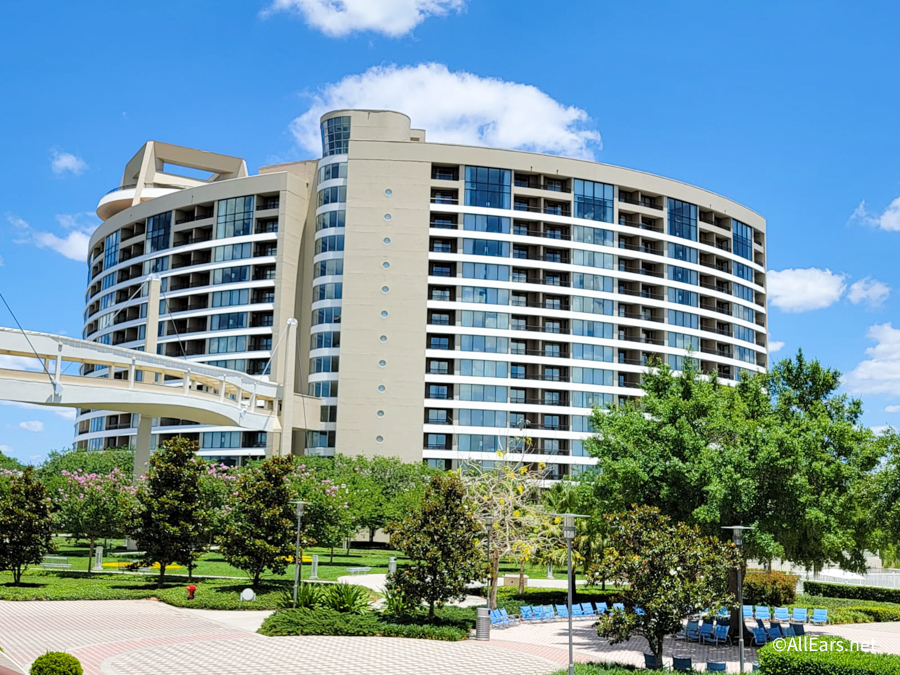 Our Readers Say:
"We are not DVC members, but needed a large suite for our family. We stayed in the 2 bedroom/3 bath dedicated villa in June for 10 nights and loved it. It was spacious and fit our family's needs wonderfully."
"We found the theming to be basic compared to the offer resorts in the area (Poly, Grand Flo), but the walk to Magic and being connected to the Contemporary's food and the Monorail to Epcot can't be beat."
"So amazing whether or not you are part of the DVC or not. Its a beautiful place to stay at especially if you have a larger family or just want to stay there. It's a bit pricey and wouldn't recommend if you are ok with spending that money and are spending more time at Hollywood Studios or Epcot, also wouldn't fully recommend if your hotel is just a place to rest your head but if you are looking to spend a bit of time at the hotel and want to be on the Monorail or want to be walking distance from Magic Kingdom then 10/10 would recommend!"
Score: 8.7/10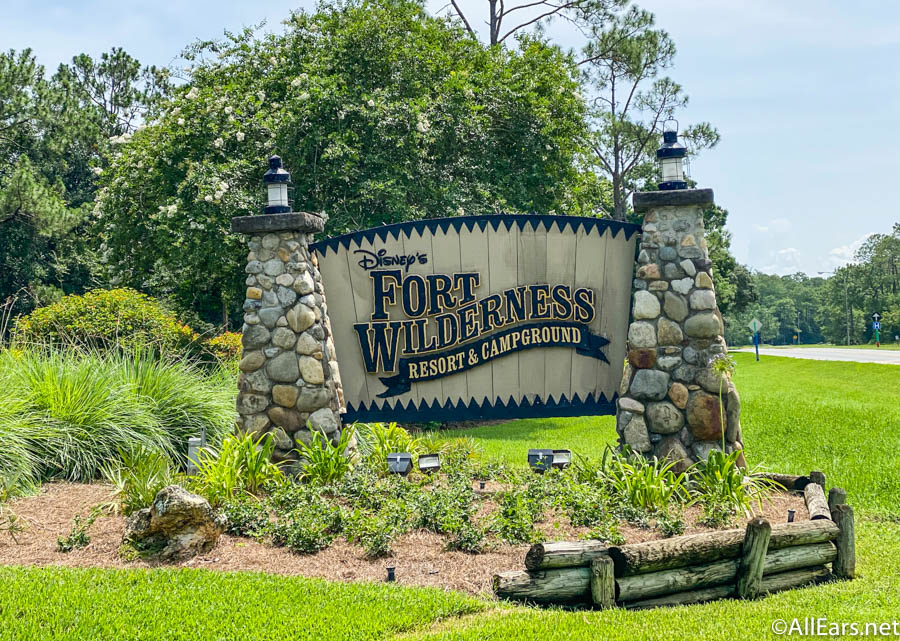 Our Readers Say:
"Loved the campground. My kids love to camp so we decided to do something fun while also enjoying Disney!"
"We love taking the RV and Fort Wilderness is a family favorite. We love the laid back atmosphere and the friendliness of all the other campers. Unfortunately it's a really long drive from the west coast so we don't get to do it often. But we have very fond memories of Fort Wilderness. So much so that on our next trip we're staying at the cabins!"
"We stay at the campground often in our motorhome with our 2 golden retrievers. All the cast members are great, especially Victor at Crockett's Tavern! There are so many activities here that most of our trips don't even include visiting the parks. There's wildlife everywhere and we love riding in our golf cart looking at everyone's decorations. The holidays here are like no other!"
Score: 8.82/10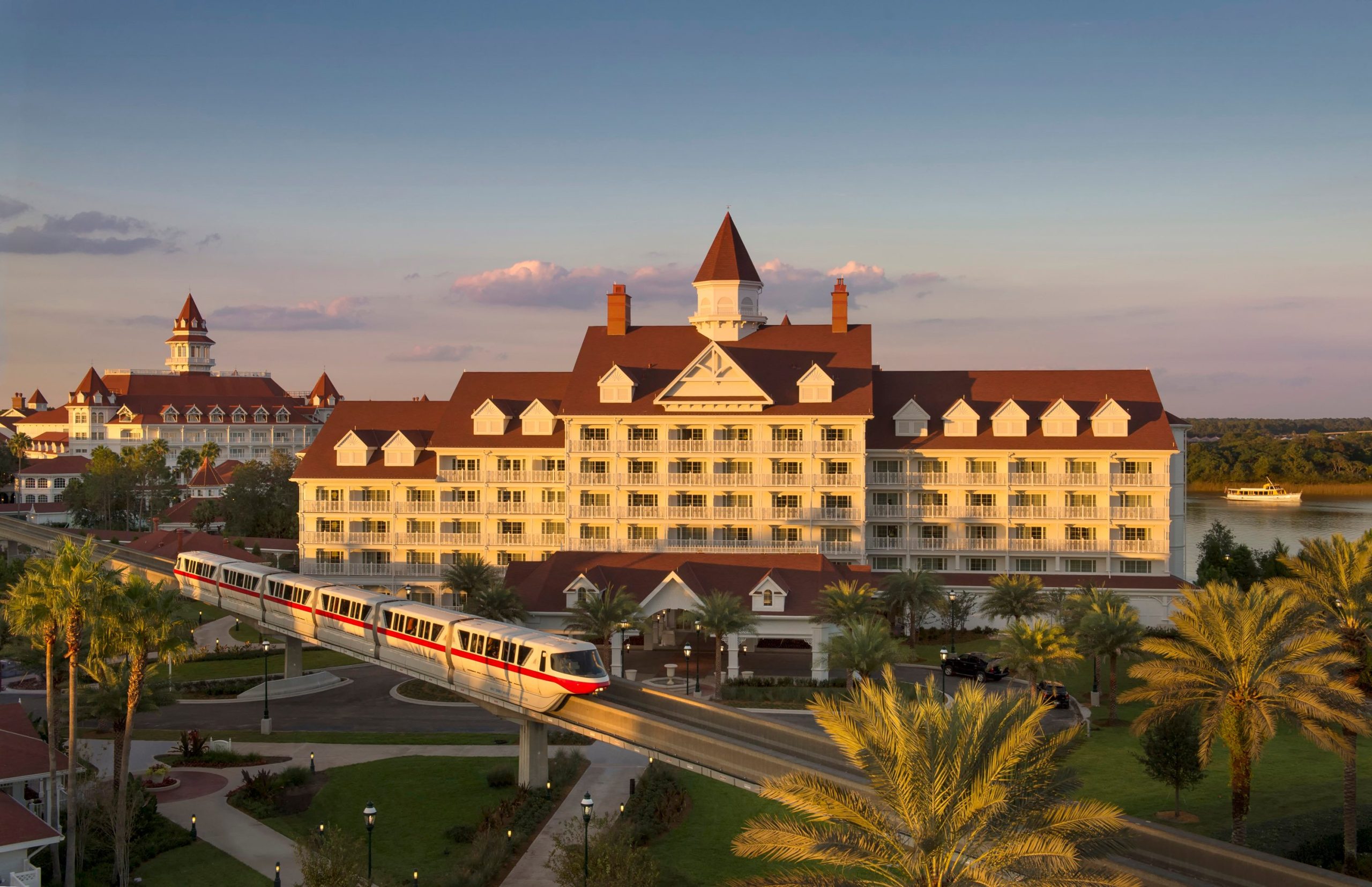 Our Readers Say:
"This was on my bucket list and it did not disappoint. We stayed here in July as a family. The villa studios sleep 5 with a pulldown bed so its great. The new pool area is a good size, although it rained alot the two days we were there. We had a rental car so easy to park and get around. The monorial is great to get to MK and to the other resorts."
"We rented points for a stay in a 2 bedroom standard view villa. The front desk staff were all so friendly and helpful. We had a magic band issue that they alerted us to and then fixed it. The decor and layout of the villa is one of the best ones for the DVC. I personally love the balcony that runs across the whole side and spent a lot of time out on the balcony. The new walkway is open to MK but we took the monorail ourselves. They did some fireworks testing on our last night so it was nice to see fireworks from our balcony. If MK is one of your fav parks and you have a large party it was a wonderful stay and worth trying. I know I want to go back."
Score: 8.87/10
Our readers say:
"This resort is beautiful. The dining options are the best at any Disney resort on every level, quick service, coffee, and table service dining. We loved being able to take the skyliner to Hollywood Studios and Epcot. The courtyard with games is great for families and the artwork throughout makes you feel like you really are in the French riviera."
"It is beautiful and fun to visit, but I really don't think it is worth the price. We had a lovely time, and will definitely visit the restaurants again tho. Its upscale and lovely just didn't feel like how I want my Disney vacation to feel. However, if more upscale things are what you want then please give it ago! I just like a little more homeiness in my Disney vacation"
"Riviera is amazing!!! We stayed for the first time in Dec 2021. The deluxe studio room was perfect for our family of 4. We love the decor and every food option was delicious. It is relaxed luxury!"
Score: 8.88/10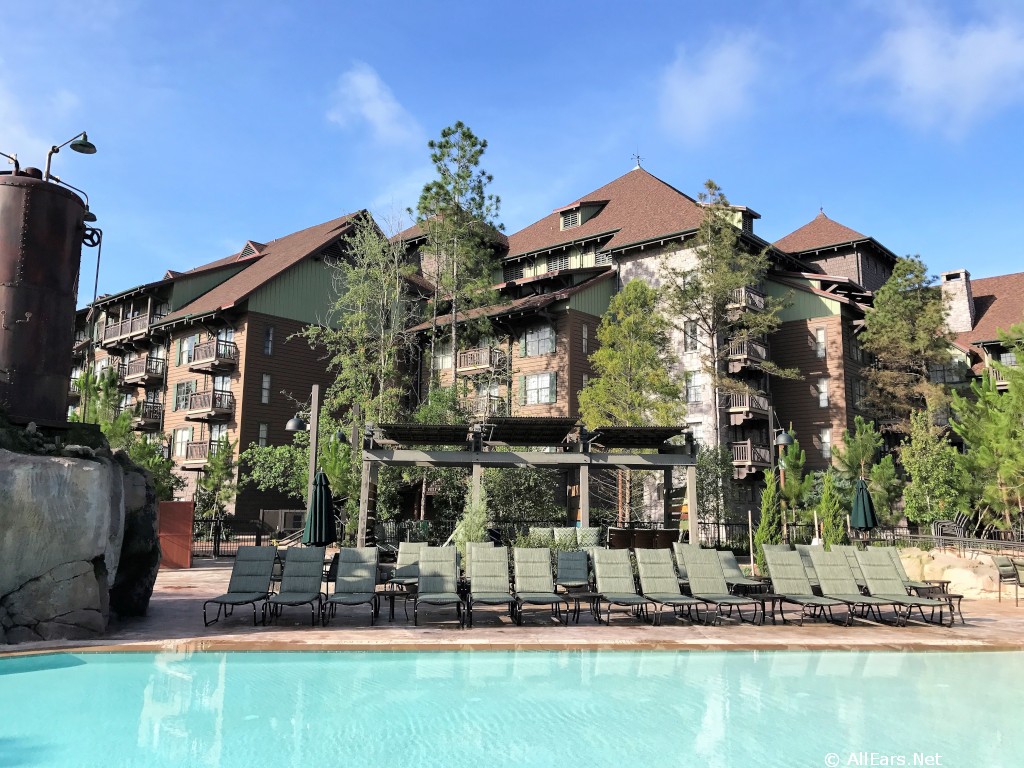 Our readers say:
"Love love love Boulder Ridge! The rooms feel cozy and less like a resort and more like a comfy apartment at Disney. The train room is wonderful and filled with interesting things to look at. It's disconnected from the main resort, so you don't have the hustle and bustle around you. The covered walkway is nice and the piped in music in common areas is a nice atmospheric touch."
"this is my families favorite resort. even before we became dvc members we would stay at wildness. having a sperate area for dvc is really nice and the rooms are so cozy. maybe it's because it's an older resort but the one-bedrooms feel so big which is really nice."
"Gorgeous and wonderfully themed and immersive resort. The addition of Geyser Point, walkway and seating by the lakefront and the update to the "bubble pool" (villa pool) have made this resort our clear favorite."
Score: 8.96/10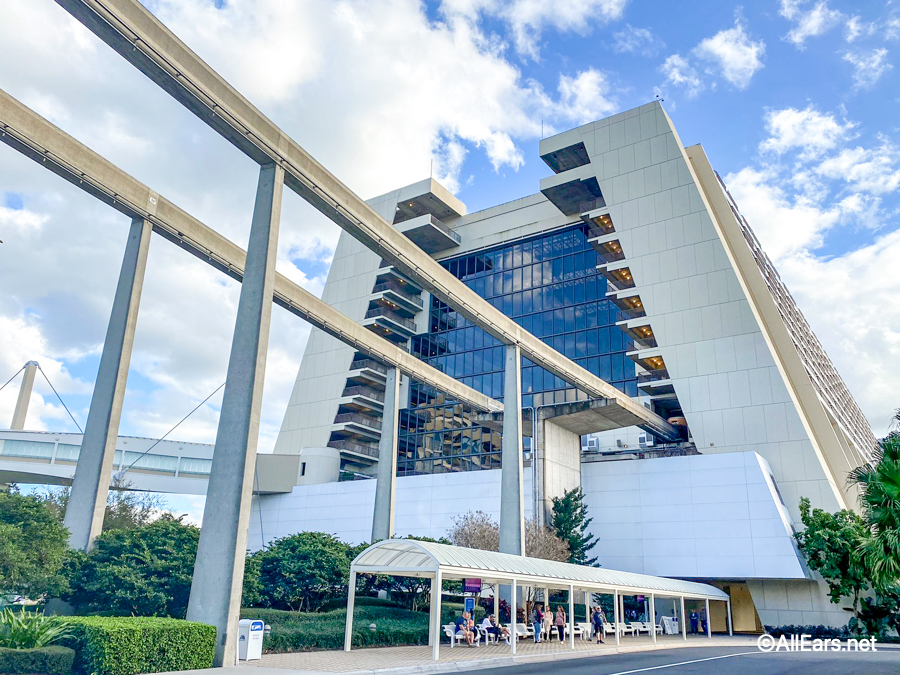 Our readers say:
"Great Resort. Location is excellent!!! Something about monorail running through it, just can't be beat. Recommend.."
"I love this resort since it has a direct walking lane to Magic Kingdom and the Monorail going through the resort. I love the restaurants and especially chef mickeys."
"Magic and Memories I have been staying at the contemporary hotel since my very 1st visit when I was 4 years old in 1971. My family would go to The Contemporary Yearly and it was like going home every time period from the 1st visit when we stayed in a 2 bedroom suite with views of Bay Lake. The memories stay with you. The magic stays with you 50 Years later and I treasure the moments I spent at The Contemporary. They hold some of my most treasured moments of my childhood with my brother."
Score: 8.98/10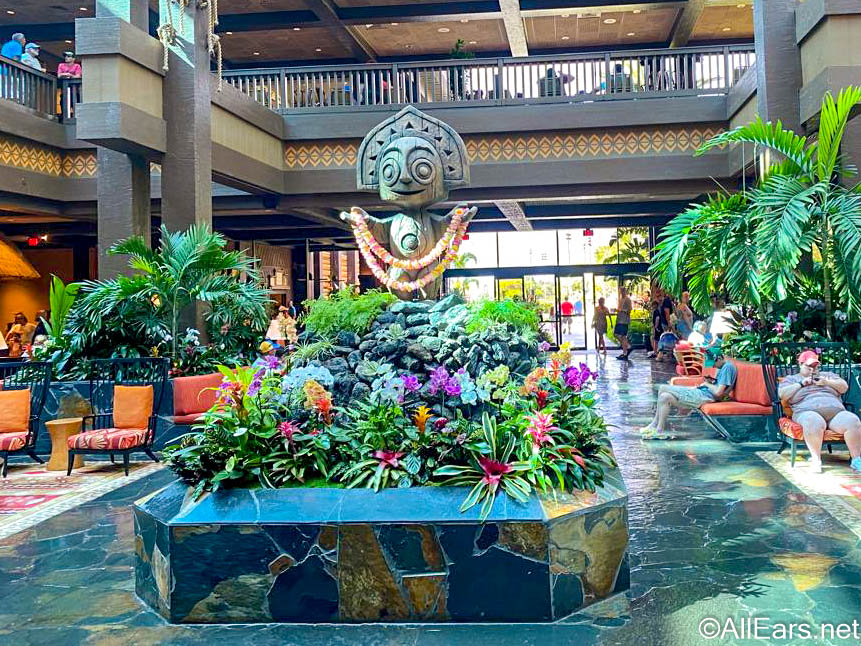 Our readers say:
"It is very spacious and beautiful, you feel like you are in the middle of the magic."
"The best studios in the DVC portfolio. Roomy, great layout, fantastic location. You're at the Polynesian, it really doesn't get better than that. Beautiful grounds, great food options, and fantastic transportation options. I bought a contract there because I love it so much."
"Stayed in Moorea building/ first time staying at the Polynesian. It had always been our dream resort to stay at! Even with ongoing construction, we loved it! Our room ended up being equal distance to the Transportation Center, so really no impact from the monorail station closure."
Score: 8.99/10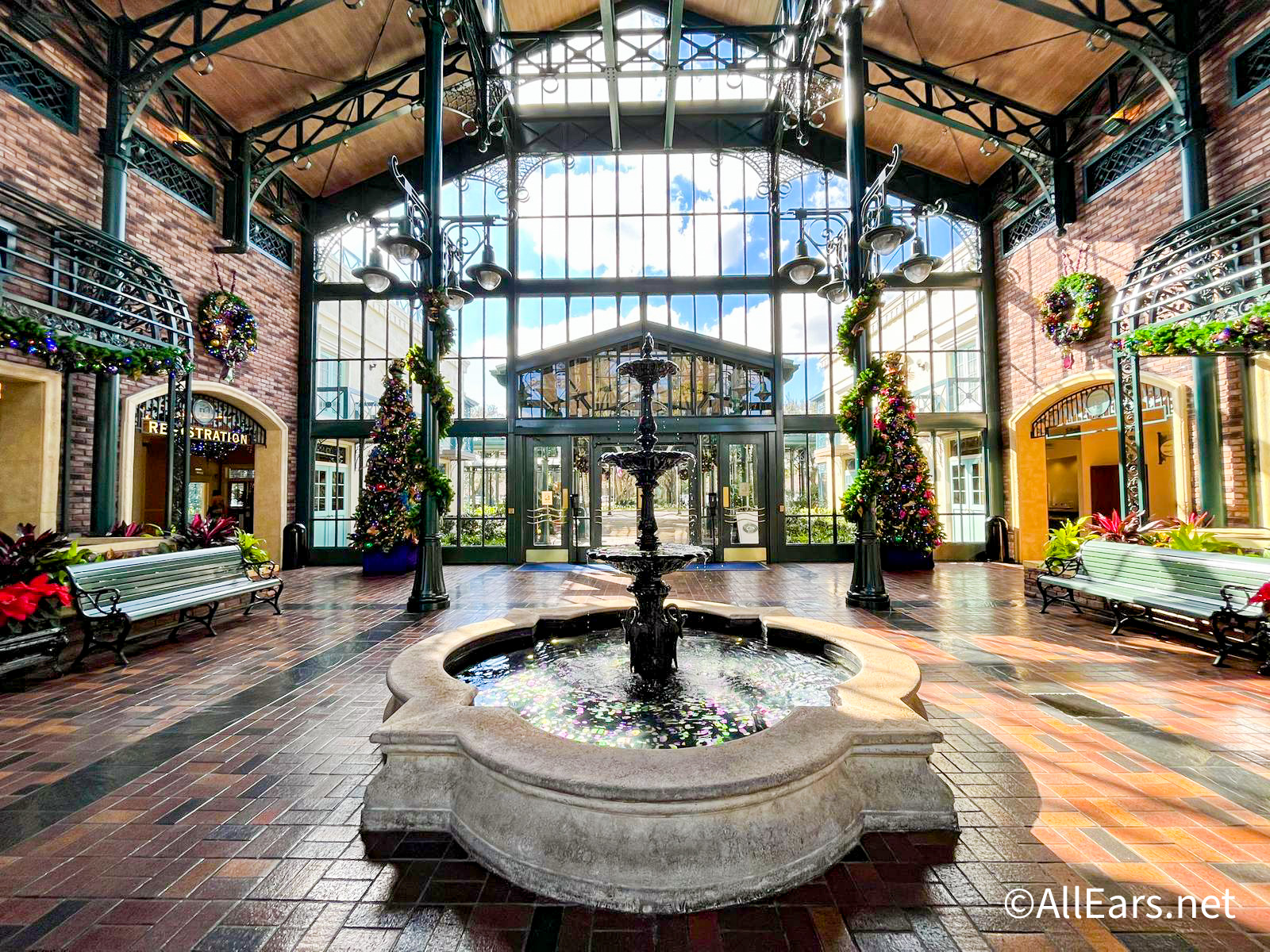 Our readers say:
"We enjoyed our stay here! Fun theming and the beignets were delicious. The resort is smaller which we actually enjoyed."
"POFQ is my favorite WDW resort, hands down. I have stayed here many times and have always had a magical experience. The resort is beautiful, quiet, (for a WDW resort) and full of lots of amenities for a moderate resort. The rooms are comfy and have lots of storage. The food options are excellent on site- HELLO BEIGNETS- and there are even more food options a short boat ride away at Disney Springs. The pool is a great place to spend a hot afternoon. With a slide, splash pad, and a pool bar, everyone in has something to do! POFQ is the BEST!"
"Fantastic moderate resort with the feel of a deluxe resort. I stayed there for the Disney Princess Half Marathon with my two sisters and two nieces. The resort is smaller which makes it more intimate. Beautiful theming and our river view rooms were fabulous. Beignets were AMAZING at Scat Cats Lounge. Quick service meals were good too. I would highly recommend this resort."
Score: 9.22/10
Our readers say:
"We have stayed at over 10 different resorts and the Wilderness Lodge is by far the best! Even the grandchildren want to back there. Swimming pool they loved, very clean everywhere, beauty of the grounds and the building. We will definitely return here."
"Wilderness Lodge holds lots of happy memories for me. The food options are wonderful, staff is extremely helpful, and the location is perfect. I can take a rest from the Disney life, and really enjoy the surroundings at the lodge."
"Fabulous! This resort is stunning. The grand lobby is stunning. Beautiful resort with subtle Disney theme. Reminds you of Old Faithful Inn. Close to Magic Kingdom by ferry. Food options including Whispering Cafe are great. Would definitely stay here again."
Score: 9.28/10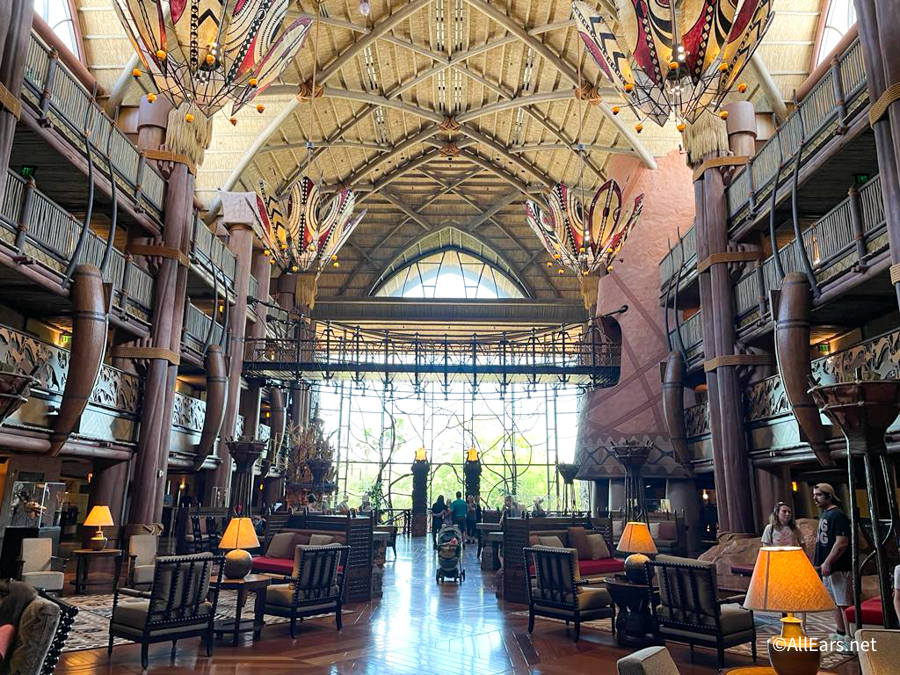 Our readers say:
"This is one of the best hotels in Disney World, I've stayed in. The pool was awesome, also the room. It has lots of details, it's beautiful, and I love it. I stayed, in a room with Savanna View, awesome."
"MY FAVORITE. I love Animal Kingdom and it has been my favorite park since I started going at 3 years old. This resort gives me the SAME feeling as the park… The atmosphere just gives such a peaceful vibe. Breakfast on the balcony early in the morning is amazing because the animals are typically really active. We had 6 people in our room and there was plenty of room for all of us. Not only that, but the hotel itself is just really well themed and immerses you into what feels like a whole other country."
"This is definitely the most amazing hotel we've ever stayed at. We went to Disney world for three weeks and stayed at Animal Kingdom lodge's Jambo house. All of the staff were amazing and provided great service. Having not stayed at any other resort on property but have seen many videos of what they have to offer, I would choose Jambo House for many reasons; the rooms, the pool, the food (particularly boma breakfasts), the lobby and, most importantly, the savannah view overlooking all of the African animals on Safari. We would recommend this hotel to ANYONE! Your little ones will love the animals but definitely (if you can) book a savannah view room. 10/10"
Join the AllEars.net Newsletter to stay on top of ALL the breaking Disney News! You'll also get access to AllEars tips, reviews, trivia, and MORE! Click here to Subscribe!

What do you think of our Reader's top 10 list of the best Disney World hotels? Did they forget anything — or did anything surprise you? Let us know in the comments!