There are 31 Disney-owned hotels on the Disney World property. They all differ in price, location, amenities, and more, so it can be hard to choose which one is right for you.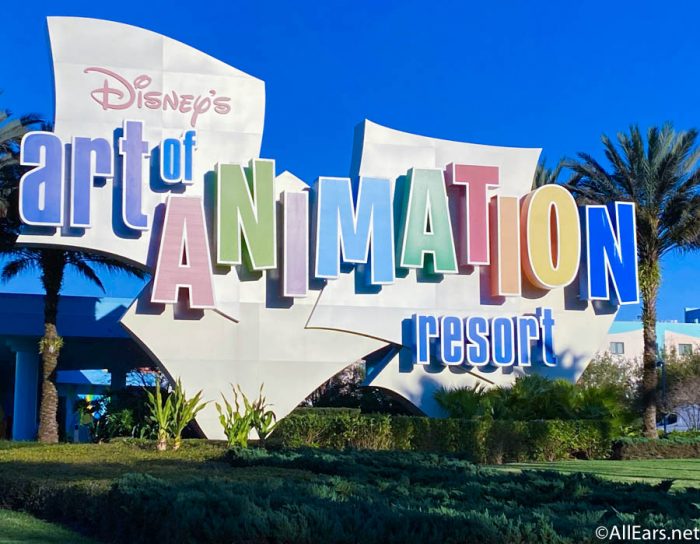 When choosing a Disney World hotel, the obvious things to consider are the theme and the price. Some Resorts have compelling themes — like Disney's Animal Kingdom Lodge — and some have great prices — like the Value Resorts. But some other variables aren't so often debated.
We're taking a look at some things that you might not have considered when choosing the best resort for your stay.
Transportation
There are several ways to get around in Disney World, including the bus system, the Monorail, the Skyliner, boats, and even your feet! Check which options are available at your Resort so that you're prepared to find the best route possible when you just want to get to the Parks ASAP.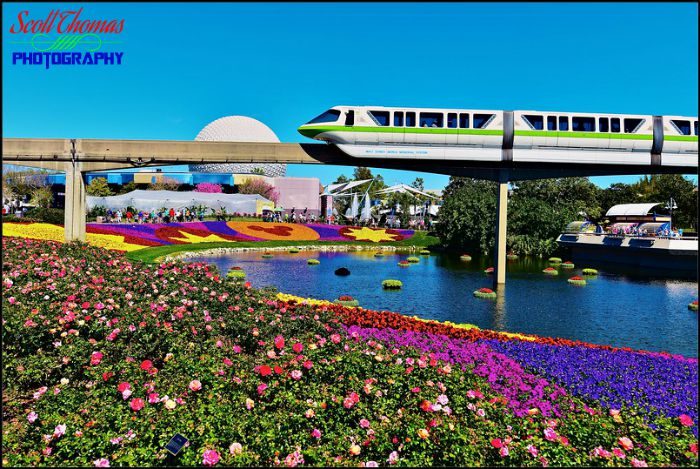 With so many transportation options, it's important to note that many of the Resorts with multiple transpo types are Deluxe Resorts. We're talking Resorts like those on the Magic Kingdom Monorail loop, which are all Deluxe and also offer bus, boat, and walking path access to the Parks.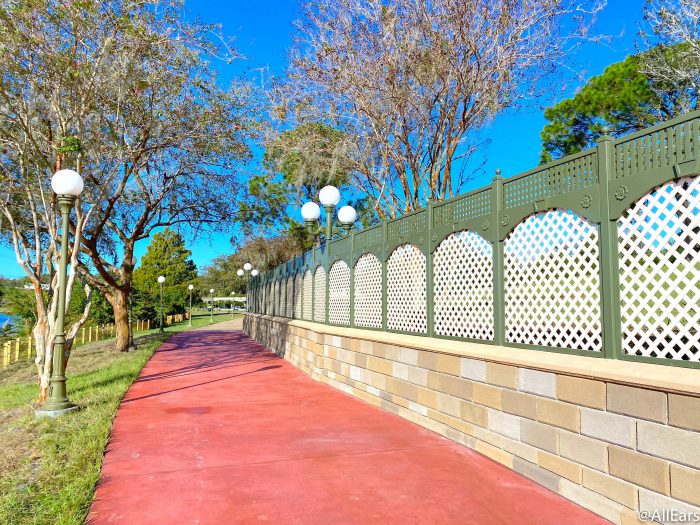 The only Moderate Resort with multiple transportation options is Caribbean Beach, which is the hub for Skyliner. In the Value Resort category, the only Resorts with an option beyond the bus are Art of Animation and Pop Century, which share a Skyliner station.
Ultimately, you'll need to decide if multiple transportation options are important to you and if you're willing to pay more to get them.
Distance from the Parks
The distance from your hotel to the parks will affect how long you have to wait to get on transportation, how long that commute takes, and how frequently transportation goes between the hotel and parks.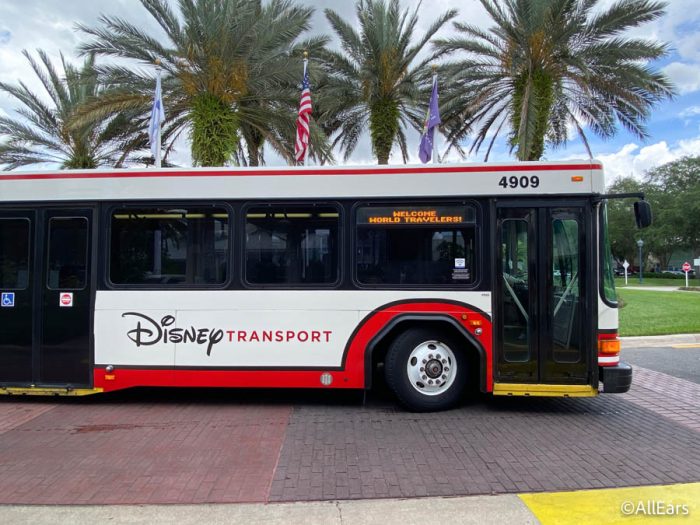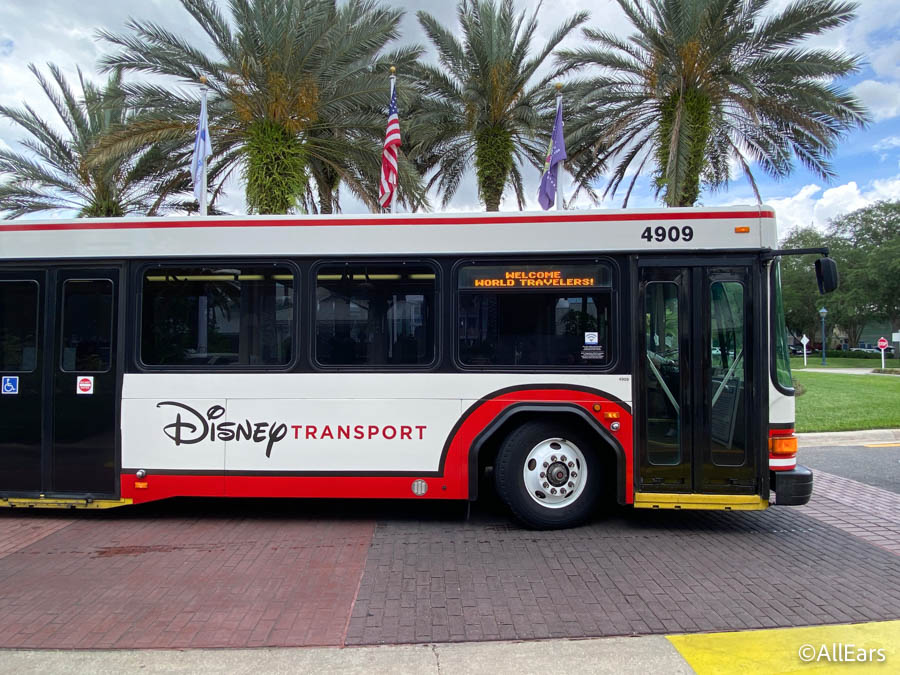 If you have a favorite park, consider finding a resort that's closer to that park so that it's easy and quick to get there! If your favorite Park offers different types of transportation, you may use that as another factor to choosing a proximal Resort.
Resorts Closest to Magic Kingdom
Some of these resorts have multiple options to get to Magic Kingdom, like walkways from the Contemporary and Grand Floridian and boat rides from those, the Polynesian, Fort Wilderness, and Wilderness Lodge.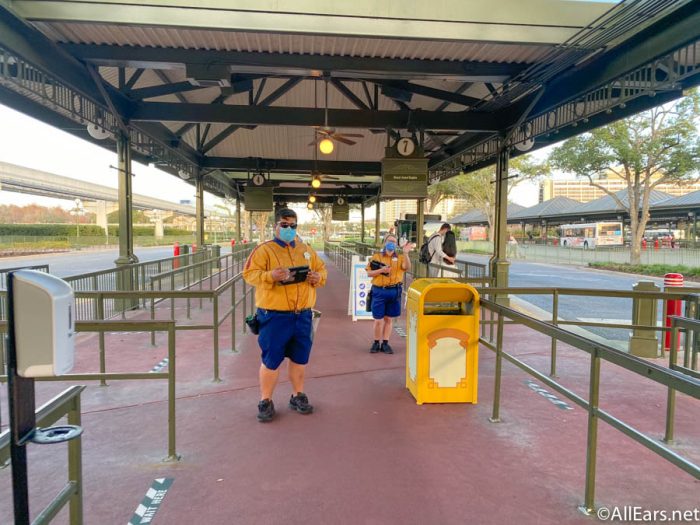 Resorts Closest to Hollywood Studios
There are walking paths to Hollywood Studios from the BoardWalk Inn (with longer walks from the other Resorts on Crescent Lake — Beach Club, Yacht Club, and Swan and Dolphin), and the bus ride is pretty short from the other resorts in this area, too. Skyliner access at Hollywood Studios also connects this Park to Skyliner Resorts.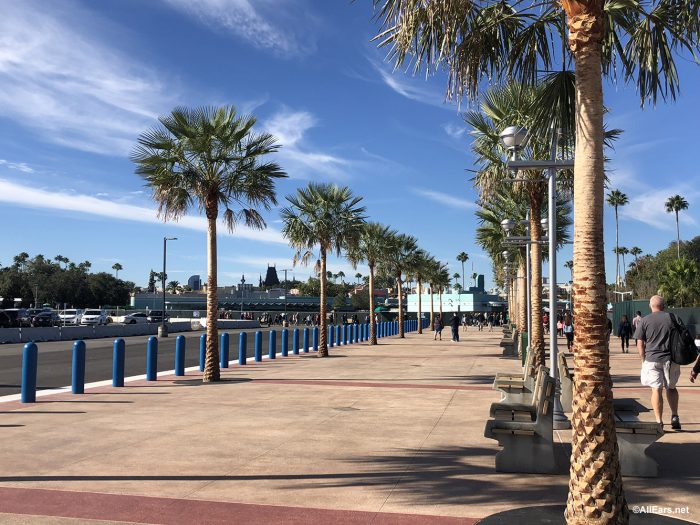 Resorts Closest to EPCOT
Some of these resorts have a few different options to get to EPCOT, including a bus, a boat, the Skyliner, and walking paths.
Resorts Closest to Animal Kingdom
From all of these resorts, you can get a relatively short bus ride to Disney's Animal Kingdom! Animal Kingdom has no other forms of transportation available.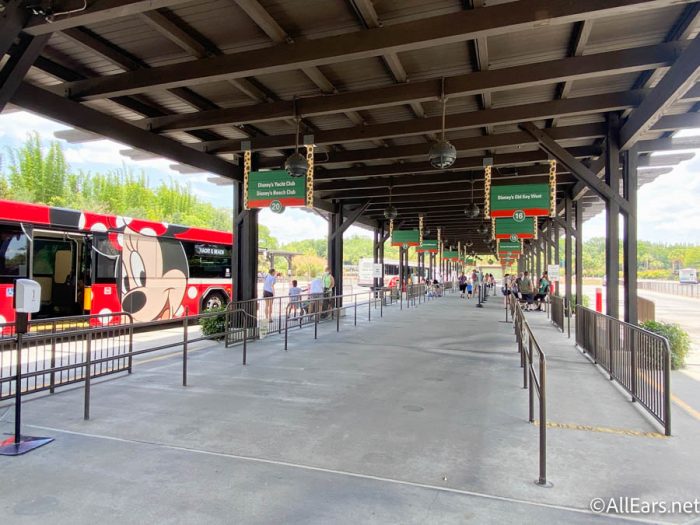 Resorts Closest to Disney Springs
All of these resorts have buses and boat services to Disney Springs!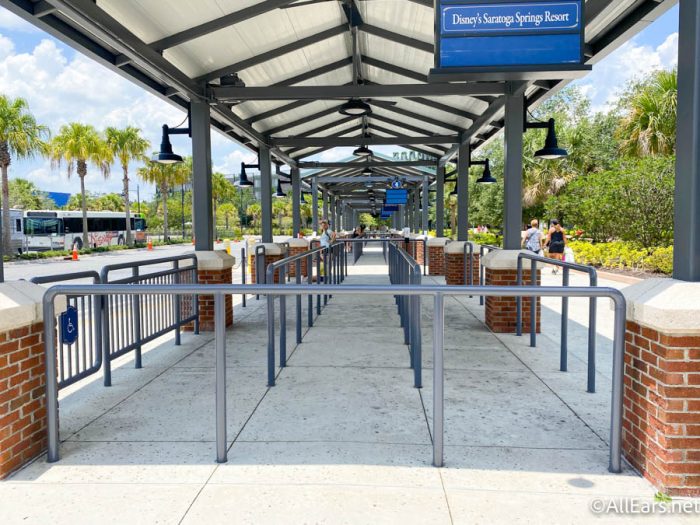 The Problem with Animal Kingdom
Animal Kingdom is the largest Disney park by far, beating the others by more than 100 acres of land! The park itself is big, and there's extra land around it to keep the animals that you see in the park and on the Kilimanjaro Safaris ride. Because of its size — and to protect the animals from all the noise of other parks and fireworks — Animal Kingdom is also the farthest park from most resorts.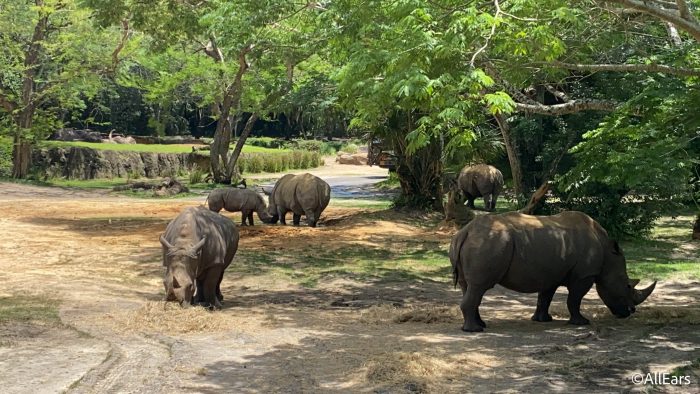 Animal Kingdom Lodge is located close to Animal Kingdom, so it's a shorter trip there but farther from the other parks. Just be aware that these two spots are a but farther out, which might mean longer bus rides and a longer wait at the bus stops in between. But being near Animal Kingdom has its perks — one of them is the awesome views that guests get when they stay at the lodge! That leads us into the third thing to consider: Views!
Views
If you're planning to spend some time at your resort, it's good to know what you can see out the window! Some resorts have great views of nighttime fireworks shows, and others just have really pretty land around them that makes for a great backdrop. Here are the Disney World hotels with some of the best views.
Savannah Views
At Disney's Animal Kingdom Lodge, you can request a Savannah View room, which means you'll get to look out over a savannah habitat and the animals that call it home!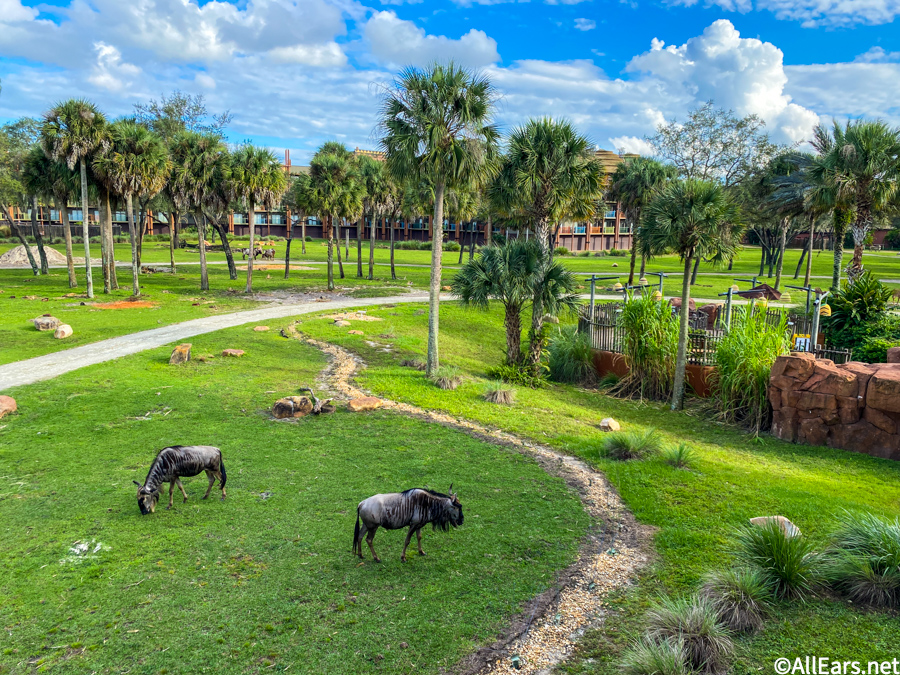 In our opinion, it's really hard to beat this view, which means you basically get to have a safari as your hotel room!
Magic Kingdom Views
If you'd rather watch Cinderella Castle and nighttime Magic Kingdom fireworks, try Disney's Polynesian Village Resort, Disney's Contemporary Resort, or Disney's Grand Floridian Resort and Spa.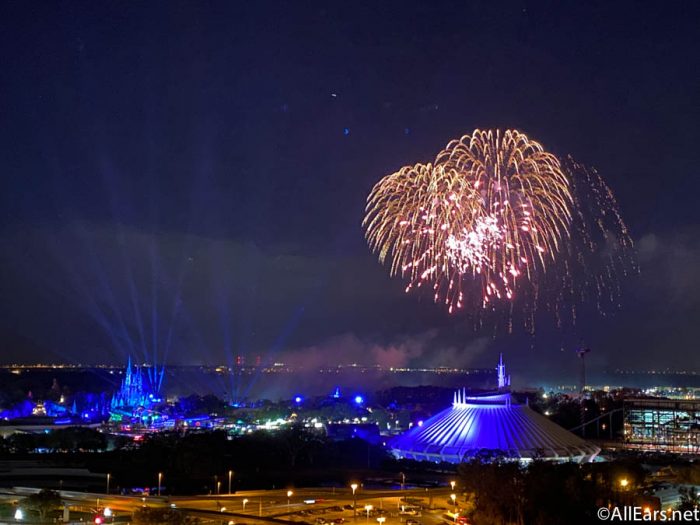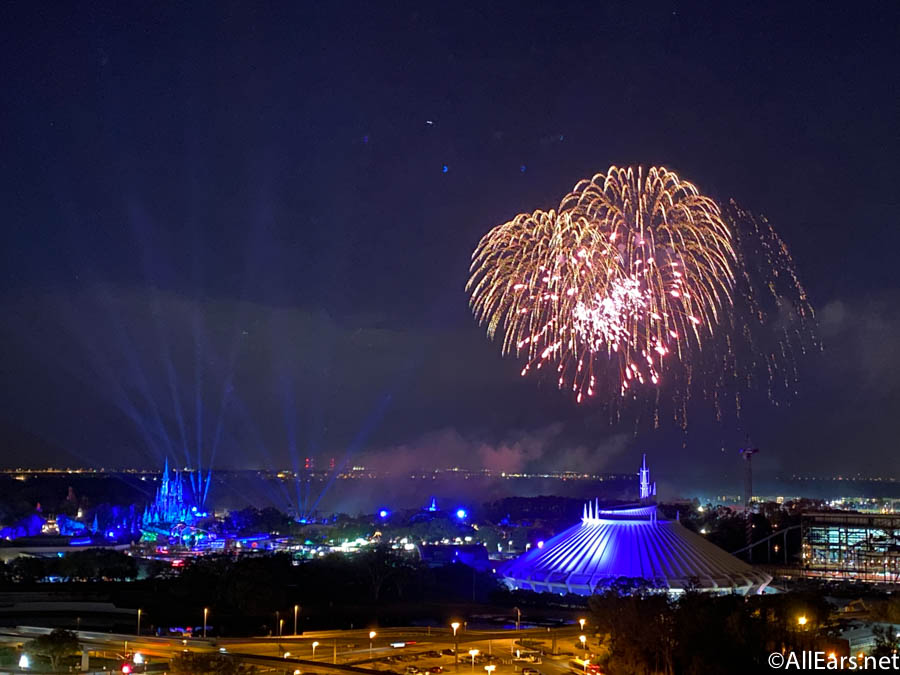 Contemporary is right beside Magic Kingdom, so it has the best views of the park and fireworks. Polynesian and Grand Floridian are just across Seven Seas Lagoon, so the castle looks tiny, but you can still see fireworks every night that they blast off.
EPCOT Views
EPCOT has a fireworks show as well, which you can see from some rooms at Disney's BoardWalk Inn!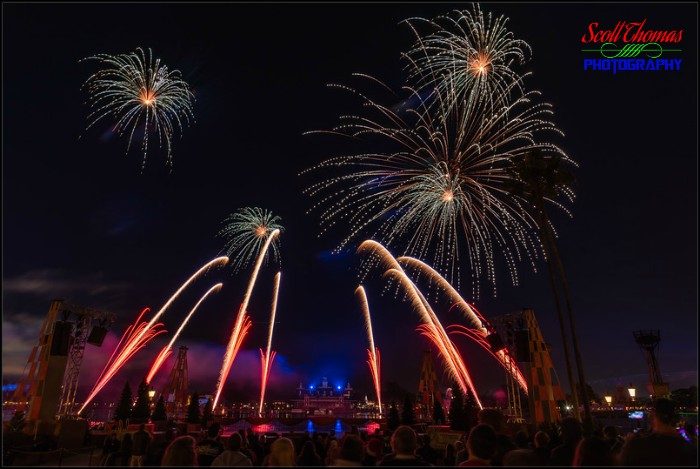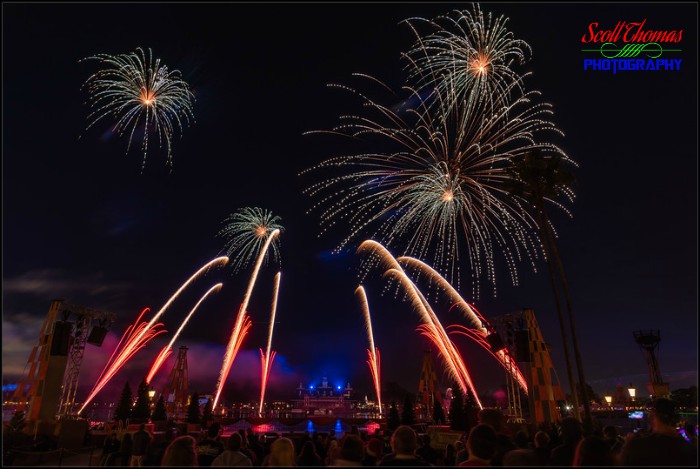 One of the best places to see fireworks from BoardWalk is in the Concierge Lounge. Club-level rooms with a garden view are the best for seeing the fireworks from a room.
If you don't mind long-distance views, some rooms at Riviera Resort and at Coronado Spring's Gran Destino Tower may offer limited views of EPCOT's fireworks.
Just Pretty Views
There are some resorts that just have gorgeous grounds that are pretty even without special events and fireworks views! One of these is Disney's Coronado Springs. Coronado Springs has a blend of Spanish, Mexican, and Southwest styles, and the buildings are arranged around a lake. This is a picturesque spot to relax, and the base of Gran Destino Tower has some long, lovely benches you can use for just that purpose.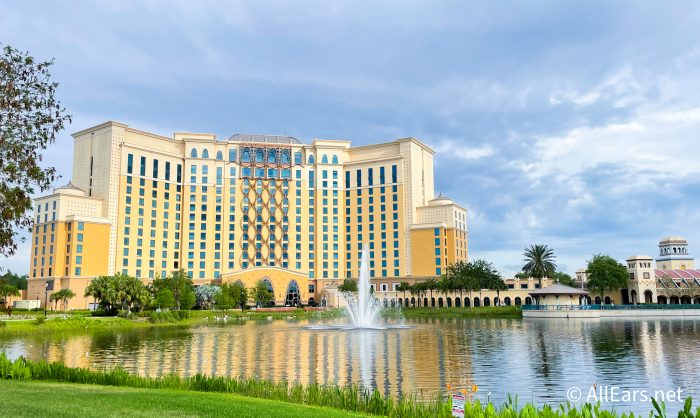 Disney's Caribbean Beach Resort also has really pretty grounds around the resort, including beaches on the lake! You can hammocks and lounge chairs here, too!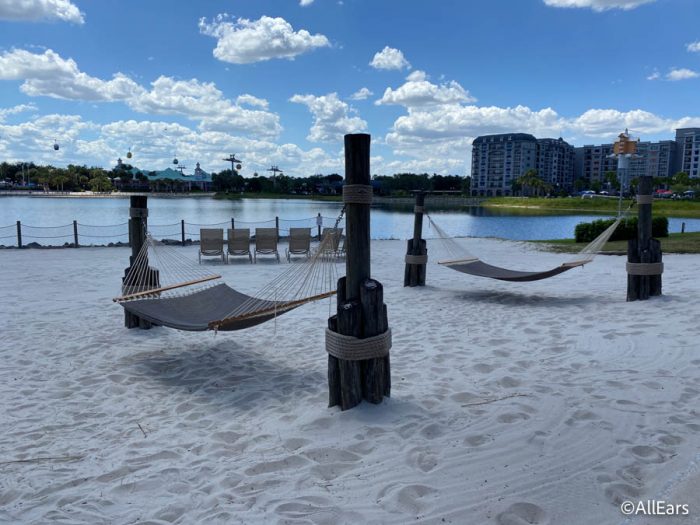 The grounds of both Port Orleans Resorts are lovely, and we dig that the landscaping at Art of Animation varies depending on which part of the Resort you're passing through.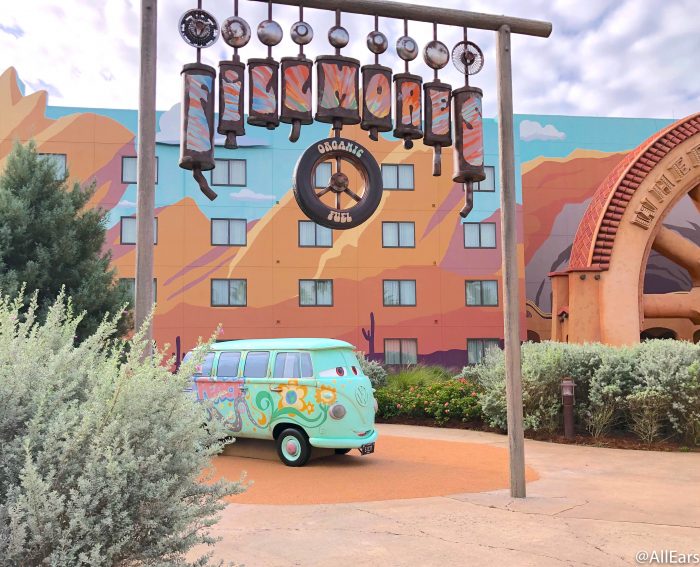 When choosing a Resort hotel for your vacation at Disney World, consider whether you want to spend more for particular views. A theme park view at Grand Floridian, for example, is going to dwarf the price of a parking lot view at a Value Resort — but maybe for you it's worth the splurge (or not at all worth it).
Amenities
Dining
One of our favorite Resort amenities is the available dining options. There are a few resorts that have some stand-out restaurants and snacks spots. Port Orleans — French Quarter, for example, has the beloved Mickey Beignets and some tasty Jambalaya.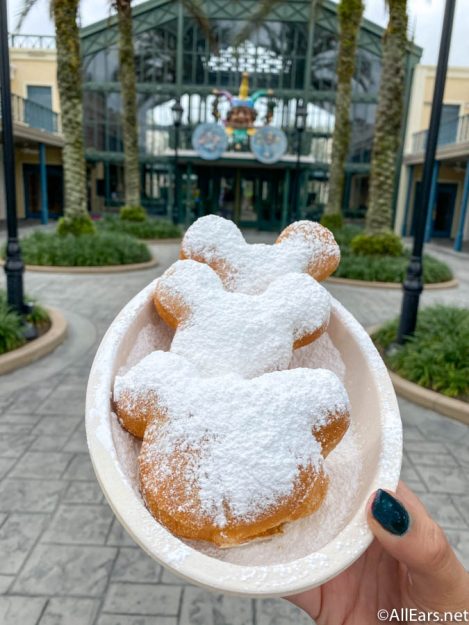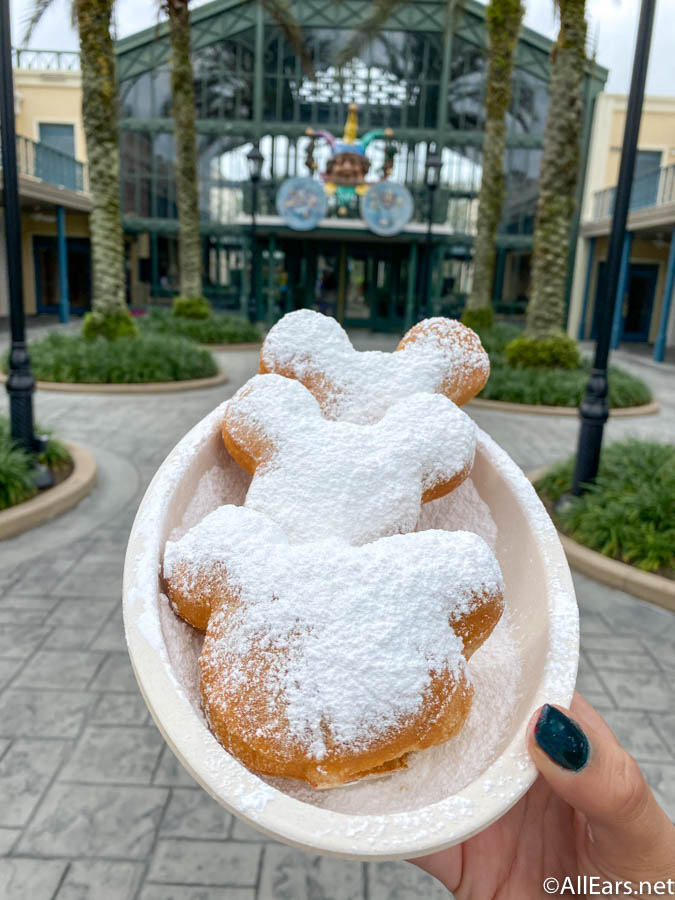 The Contemporary Resort has a few good restaurants, like California Grill and the Wave…of American Flavors. Right now, the Wave is closed for renovations, but you can still get its breakfast upstairs in the California Grill space.
At the Polynesian Village Resort, you'll find 'Ohana! It's a family-style restaurant that serves breakfast and dinner, which both have Polynesian-inspired food.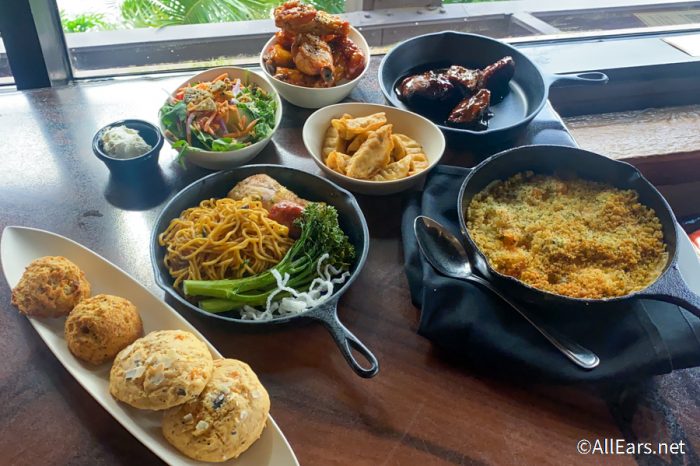 And, honestly, some of the AllEars staff just love a decent food court where everyone in the family can get what they want. Consider what works for your group in terms of dining. Do you just need something quick and easy? A Resort with a food court might be good enough for you. Do you need a solid Table Service option or just more than one option? You'll need to budget for a Moderate or Deluxe Resort in that case.
Pools
Another amenity to consider is Resort pools. At Coronado Springs, the Fuentes de Morro pool makes a big statement.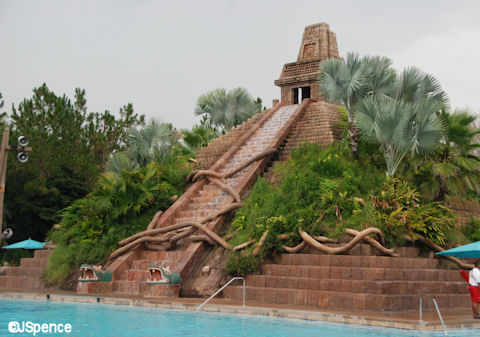 The Uzima Pool at Animal Kingdom Lodge gets points for its beautiful setting. 
Art of Animation has a massive pool — the Big Blue Pool — but we love its smaller Cozy Cone Pool, too.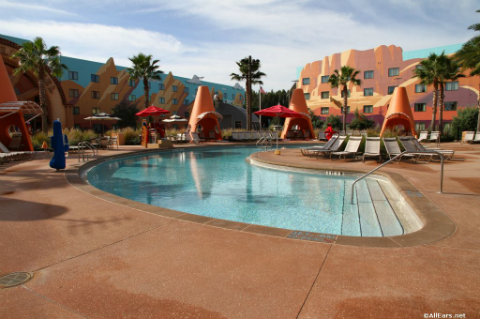 But the pooliest pool of all the pools is Stormalong Bay, which spans both the Beach Club and Yacht Club and includes over three acres of water fun that includes a lazy river and a sandy bottom.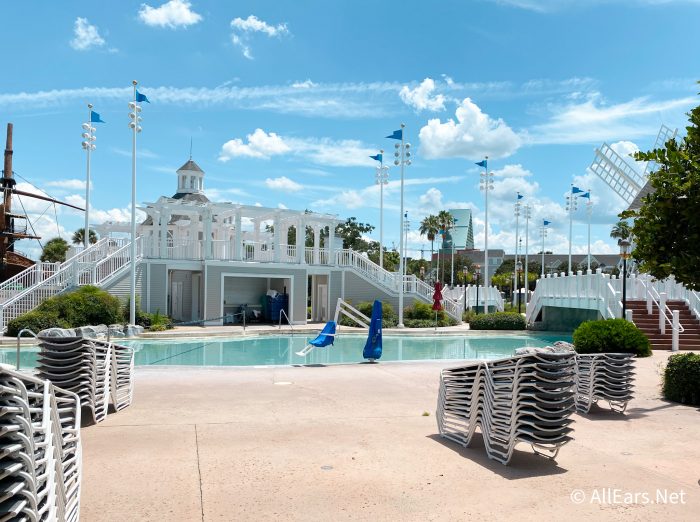 If a Resort day spent poolside is a big factor for you, be sure to check on the number and type of pools at the Resorts you're considering to be sure your selection has the relaxation you need.
Kitchens
If you're planning to eat in your Resort room (or just bring back leftovers to heat up), you might want to get a Resort room with a full kitchen or a kitchenette. Resorts with kitchens are usually villas, such as at the Riviera Resort.
Family suites usually have at least a small fridge and microwave, which is usually enough if you're just bringing back snacks or leftovers. You'll find family suites at Art of Animation and at All-Star Music (though these are few in number).
The Cabins at Fort Wilderness also offer full kitchens, and they're considered Moderate Resorts. Definitely worth checking out if you want to compare and contrast Resort options with kitchens and kitchenettes.
If you're looking for some more relaxing amenities, a few resorts have spas on the property. You'll find these at the Grand Floridian, Saratoga Springs, and the Animal Kingdom Lodge. These spas offer classic treatments like facials, massages, and more.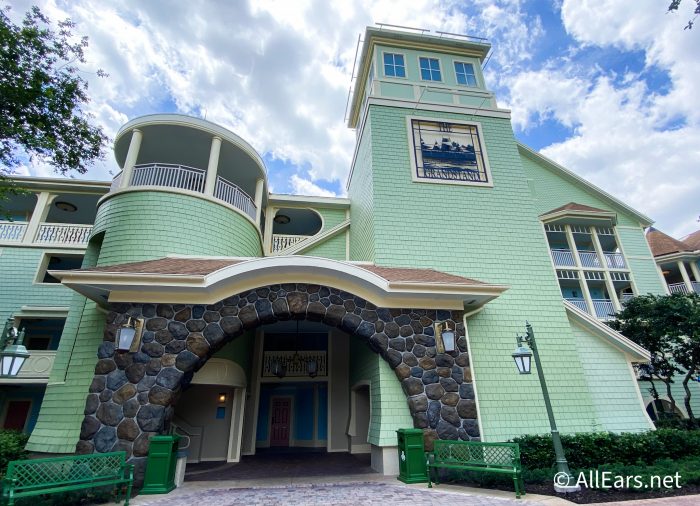 Ultimately you'll want to take time to consider what you want from your Walt Disney World Resort hotel. Are you going to be at the Parks all day and just using your Resort as a place to recharge? Will you want to spend time at your Resort and enjoy some of the amenities your stay includes? Perhaps you're a foodie looking to sample everything the World has to offer. All of these factors and more should play into your decision.
Which Disney World hotel is your favorite? Tell us in the comments!
Join the AllEars.net Newsletter to stay on top of ALL the breaking Disney News! You'll also get access to AllEars tips, reviews, trivia, and MORE! Click here to Subscribe!