How many times have you been to Disney's Hollywood Studios? Think you know about every nook and cranny of the park? Believe that you've seen it all?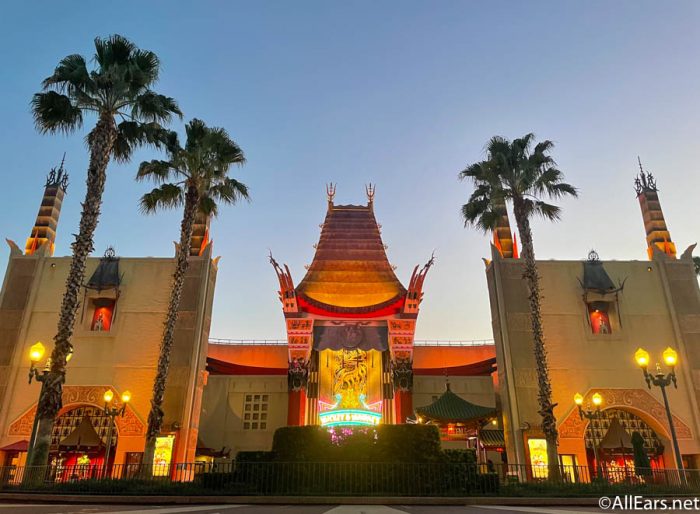 Well, Hollywood Studios has quite a few underrated spots that many people might just walk past or not even realize are there.
From the perfect spot to do some people watching to places with DELICIOUS food and drinks — today we're breaking down some of the top underrated spots in this park that you should totally stop by during your next visit!
1. BaseLine Tap House
We start with one of this park's most underrated restaurants — BaseLine Tap House! This spot is tucked away in the Grand Avenue part of the park, sort-of near Star Tours — The Adventures Continue.
What's so great about BaseLine Tap House? It's got some great outdoor seating where you can people watch and relax. It has a whole host of different wines and beers available for you to try. AND while you're there you can grab some delicious snacks like the Bavarian pretzel with beer cheese fondue and a charcuterie board where the cheeses are the true star! Overall, if you're looking to grab a drink and share some snacks with friends, this is a spot that's sometimes overlooked but totally shouldn't be!
2. Muppet*Vision 3D Grand Avenue Area
While you're racing into Star Wars: Galaxy's Edge you'll walk past Muppet*Vision 3D and the surrounding Grand Avenue area. Maybe you've seen Muppet*Vision 3D once or twice (or a couple dozen times) and you've walked through the area to exit the show — but have you actually spent some time there to admire all of the jokes, puns, and hidden details?! If you haven't, you're truly missing out!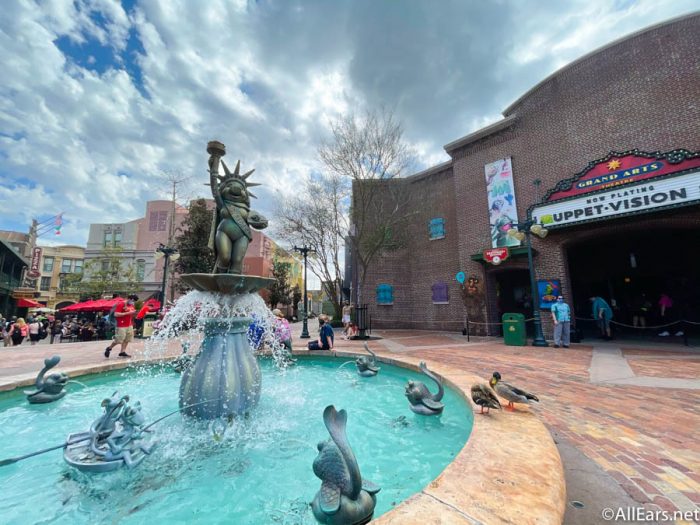 Inside the Muppet*Vision 3D building there are a whole BUNCH of amazing details like the key under the mat which you'll find just past the entrance, or the net full of jello (a fun reference to actress and singer Annette Funicello)!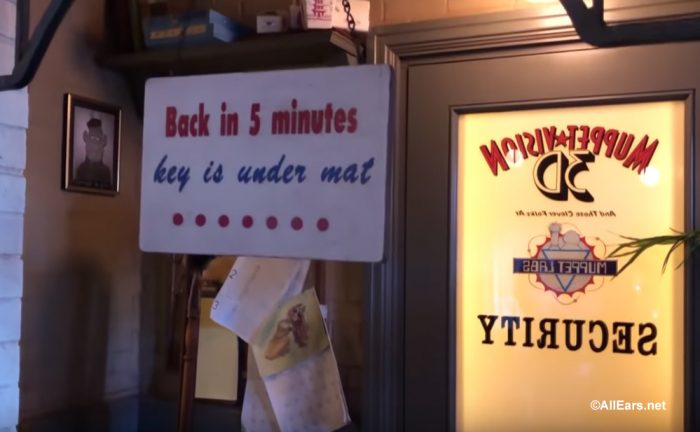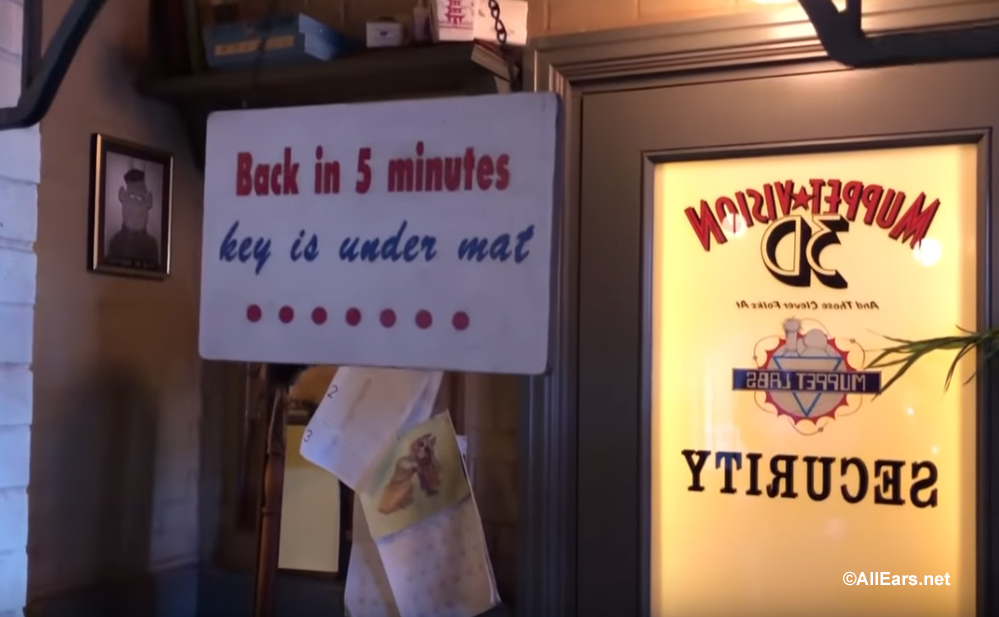 In part of the ride's extended queue outside and in the outdoor area as you exit the ride you'll also find some hilarious posters featuring the Muppets. In some they're advertising future shows, looking for work, or even taking their own unique spin on some super popular films. And all around the Muppet-themed store in the area, you'll find statues, images, and designs showing all of the mayhem the Muppets have been up to!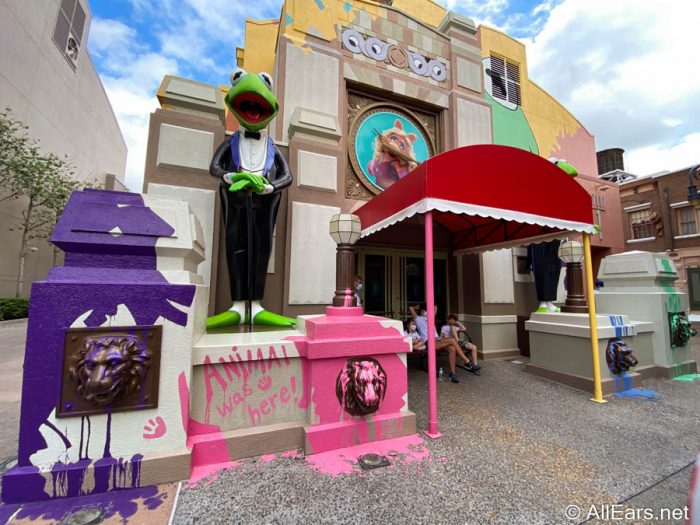 And while PizzeRizzo's food is generally alright (it's not exactly the best food in the park, although we have been pleasantly surprised by some of the items there), if you haven't taken the time to walk around the restaurant, you're missing out on some GREAT Muppet details!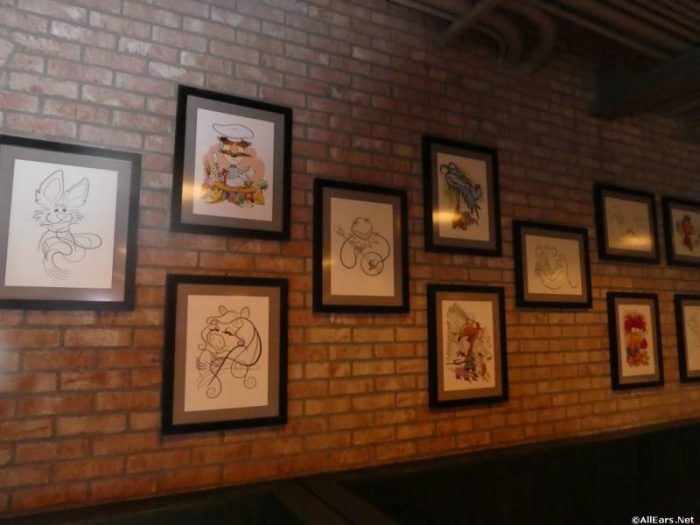 There is some fantastic framed artwork, some hidden details, and even a banquet hall in the back that makes you feel like you've walked right into a wedding reception! It's all part of the story and theme of this place.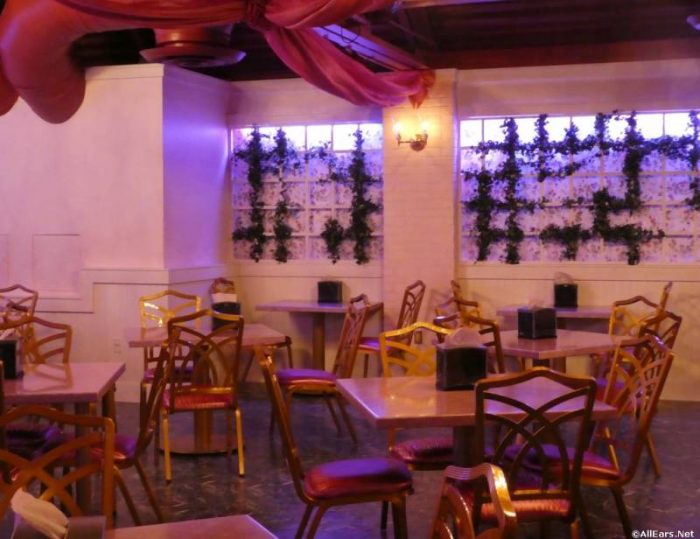 OH and if you catch the PizzeRizzo sign at the right time at night, you might just catch it turn into a sign that says "It's Rat Pizza!"
When you stand and watch the PizzeRizzo sign for a minute, it changes to RAT PIZZA! 🤣 🐀 🍕 pic.twitter.com/15YATPRQQI

— AllEars.Net (@AllEarsNet) October 15, 2020
The entire restaurant and really the whole surrounding area is filled with little details, hidden secrets, and lots of Muppet fun. The next time you're in the park, take some time to really explore this area and see just how many jokes and details you can find! Then comment on this post and tell us your favorite!
3. Sunset Boulevard
If you've raced toward Rock 'n' Roller Coaster Starring Aerosmith or the Twilight Zone Tower of Terror, you've inevitably walked down Sunset Boulevard, but have you taken the time to really enjoy it? We think Sunset Boulevard is one of the most underrated spots in all of Hollywood Studios! It's often just looked at as a path to the popular rides, but, really, it's an experience all on its own.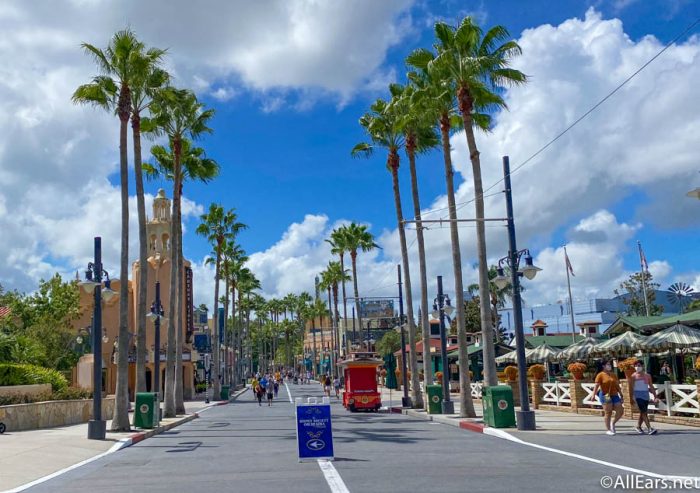 First, there are a number of shops you can explore in this area, so if shopping is your thing, there's some of that. There are also some snack spots in this area and you might even be able to grab some blueberry Mickey waffles from Hollywood Scoops if they're still available when you visit!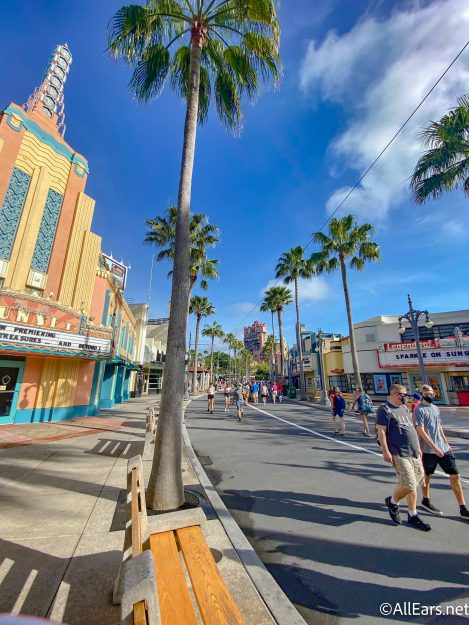 Grabbing a snack and a seat along Sunset Boulevard and just taking the time to people watch, listen to the screams from Tower of Terror mixed in with the wonderful music, and relax, can be the perfect way to start your morning or take an afternoon break.
4. Walt Disney Presents: The One Man's Dream
Walt Disney Presents is another one of those locations that so many just walk past on their way to the big, popular rides in the park. But, this is one spot we think every Disney fan should definitely take the time to visit. Why? Well, Walt Disney Presents is a walk-through exhibit showcasing the life of Walt Disney and the history of the Walt Disney Company.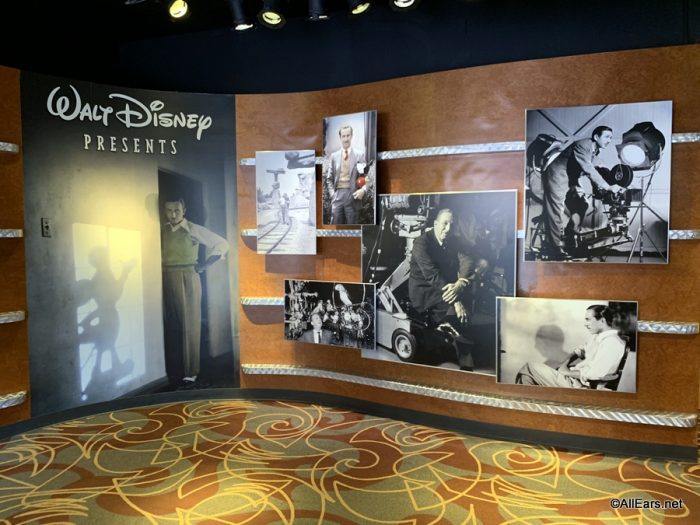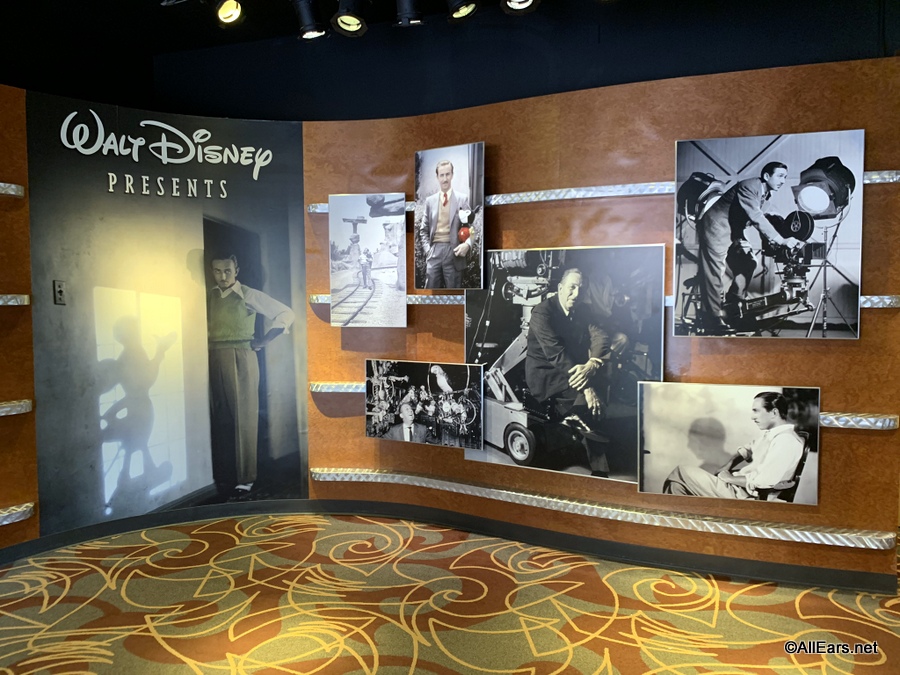 Inside, you'll get to see models of past (and sometimes even future) attractions or park area, see more about the story of how the Disney Company started, and learn a whole bunch of incredible details and secrets about the Disney movies, parks, and more. Passing through here can really give you a greater appreciation for Walt Disney himself, the many people who made the Disney movies and parks possible, and just the parks and movies as a whole.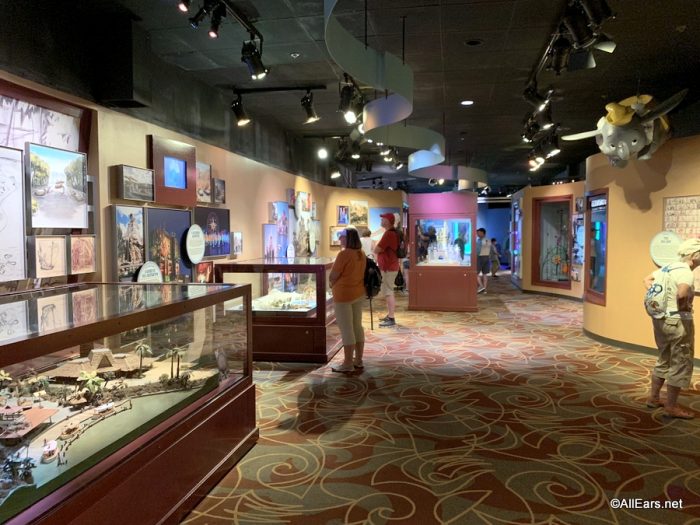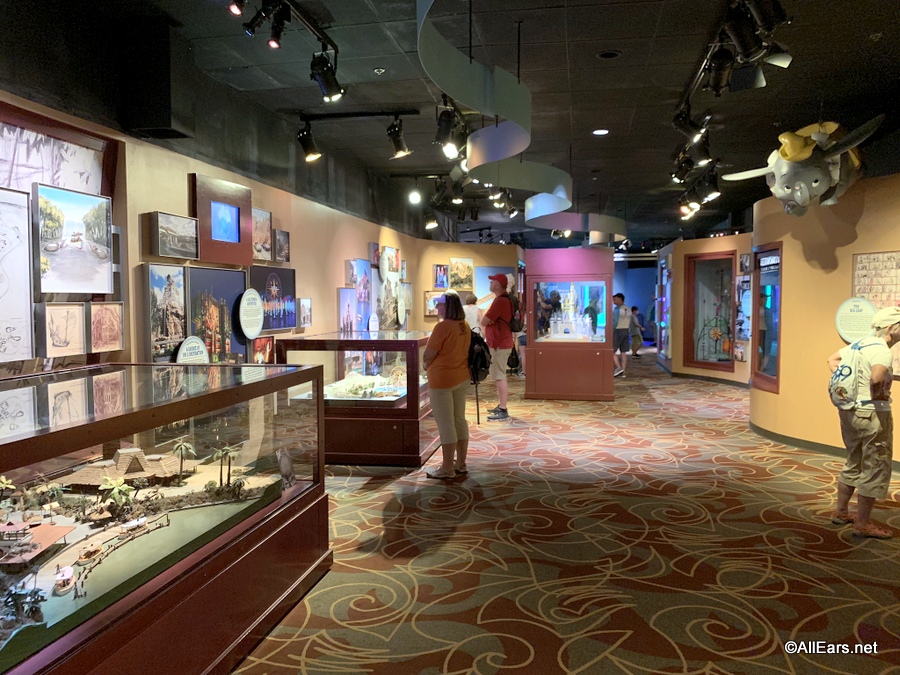 Once you're done looking at the exhibits, don't forget to watch the film at the end. Sometimes it switches to preview films for upcoming movies, but generally what you'll find is a special short film exploring the hardships Disney overcame, the creation of Mickey Mouse, and much more!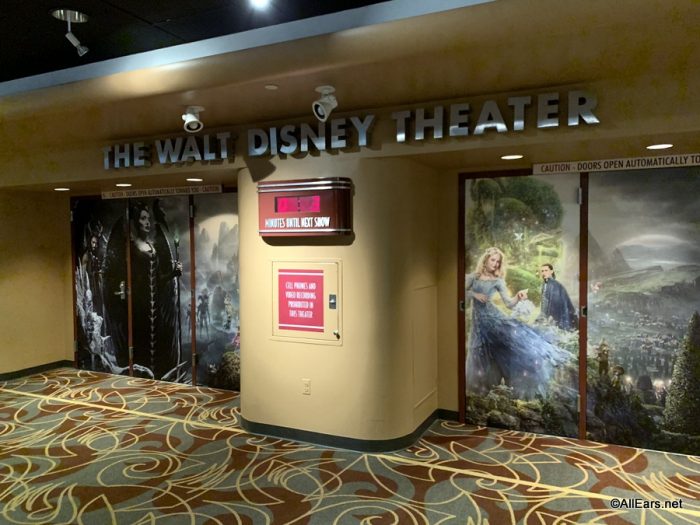 Overall, Walt Disney Presents is a great spot to spend some of your time, take a break from the Florida heat, and learn all kinds of fantastic details that'll give you a much greater appreciation for Disney overall.
5. Echo Lake Area
One HUGELY underrated spot in Hollywood Studios is the area surrounding Echo Lake. Many use this as a passageway to cut across the park and get to Star Tours or other spots. But there's a lot to enjoy here!
For example, ever wonder how Gertie — the giant, green dino — got to Echo Lake? Well, if you look down as you're walking around the area, you'll see some GIANT Gertie footprints and cracked cement. Looks like this dino went for a nice stroll and then ended up in the lake, where she eventually opened her Ice Cream of Extinction Stand! It's a great detail you may have walked past a ton of times and never even noticed.
All around Echo Lake, there are nice areas to sit down, cool off, and relax. If you're looking for a place to just sit on a bench and rest those feet, this can be a nice spot as it is not right in the heart of the super popular areas of the park like Galaxy's Edge or Toy Story Land.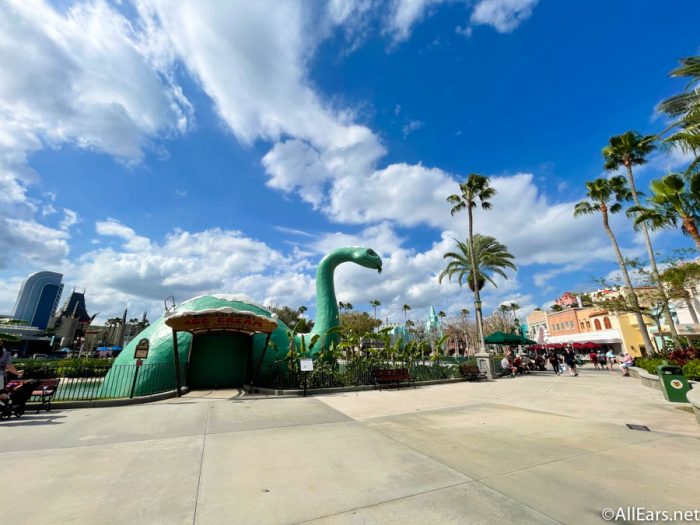 You can even pop into '50s Prime Time Cafe or the Tune-In Lounge for a fantastic bite to eat and some delicious milkshakes. '50s Prime Time might not be super underrated, but we think the Tune-In Lounge definitely is. The Lounge isn't open at the time of the writing of this article, but we hope it'll be available for us to enjoy soon!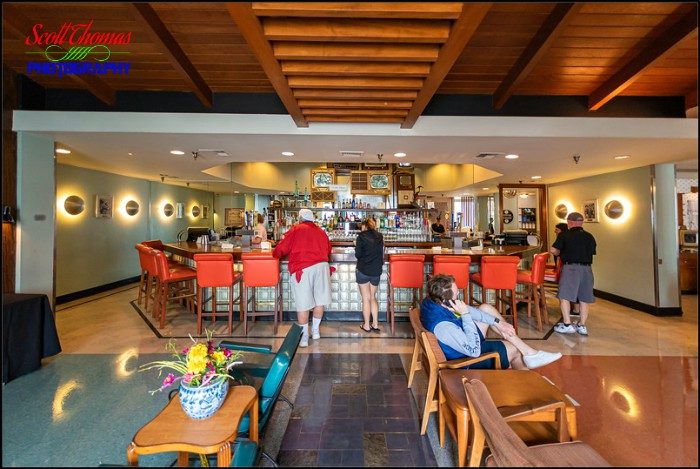 And while you're walking around Echo Lake, be sure to look for a gate showing the way to the Echo Lake Apartments. Ever noticed those before? Or how about the mailboxes right next to the Echo Lake Apartment entrance gate? They feature the names of some very special Imagineers who worked on Disney's Hollywood Studios!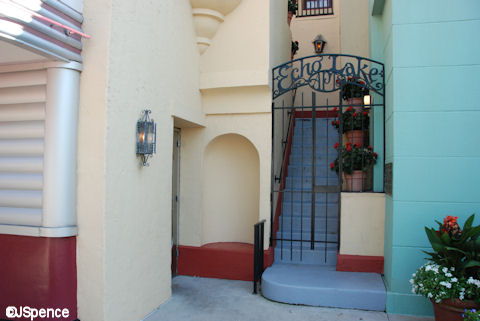 Over by the Indiana Jones Stunt Spectacular, you'll find a fantastic little detail — the "Don't Pull the Rope" gag! If you've never seen this or pulled the rope, you've got to stop by this area during your next trip. Oh, and definitely pull the rope — you'll discover a special little detail and create quite the fun moment for your group!
Also, don't forget the Indiana Jones show area is a mask free relaxation station right now. It's a large space that's nice and shady and has plenty of spots for you and your family to spread out and relax!
And finally, if you want to grab a snack to enjoy while you sit and relax around Echo Lake, you can stop by Epic Eats for some tasty funnel cakes and ice cream.
Basically, if you haven't taken the time to stroll around this area, you should during your next trip. You might just be surprised at how many details you've never noticed before.
6. ABC Commissary
If you haven't been to ABC Commissary in a while, it's time to go back! Last year, this restaurant's menu got revamped, and we've been so impressed by the new items in terms of their quality and flavor.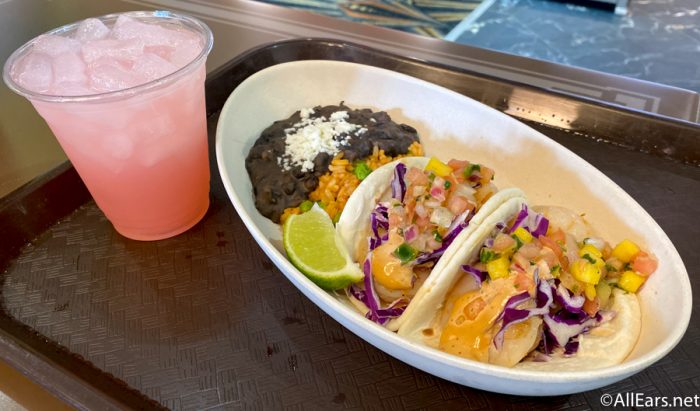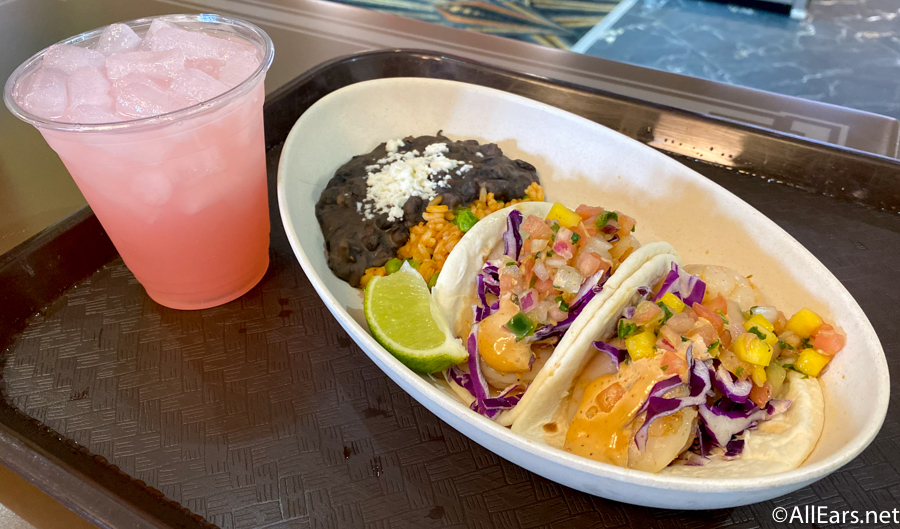 This is not your average theme park hamburger and fries. The menu now includes dishes like Shrimp Tacos, Pork Carinatas Tacos, a Curry Rice Bowl with Shrimp and more. This spot can get overlooked, particularly in comparison to some other popular spots around Hollywood Studios, but we think the new menu items here make this spot totally worth a visit!
7. Backlot Express
Over at Backlot Express, you will find some more standard theme park food like cheeseburgers and chicken strips. But, at this spot you'll also find the especially yummy Wookie Cookie! This treat is made of two oatmeal cookies with vanilla cream filling, garnished with a milk chocolate sash on top meant to resemble Chewbacca.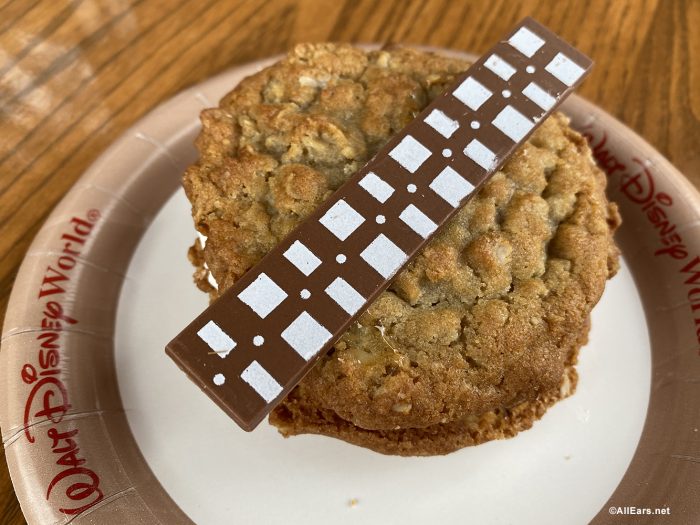 It is one of our FAVORITE treats you can only find in Hollywood Studios and totally worth a try!
But Backlot Express isn't just great for its Wookie Cookie. The theming of this restaurant is fantastic and often goes overlooked. The area is meant to look like a studio lot where movie props are made and stored.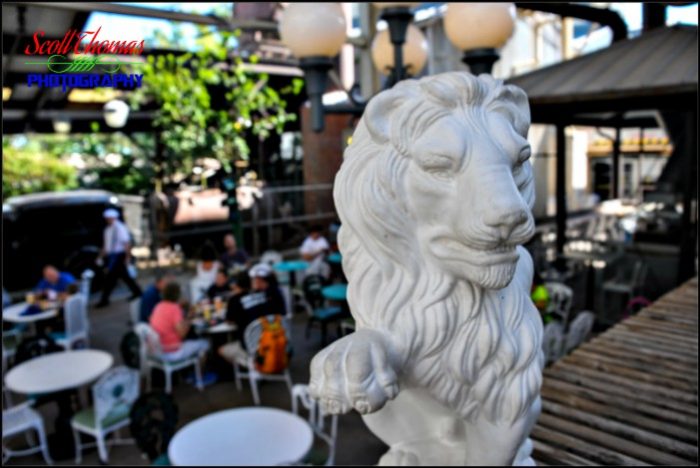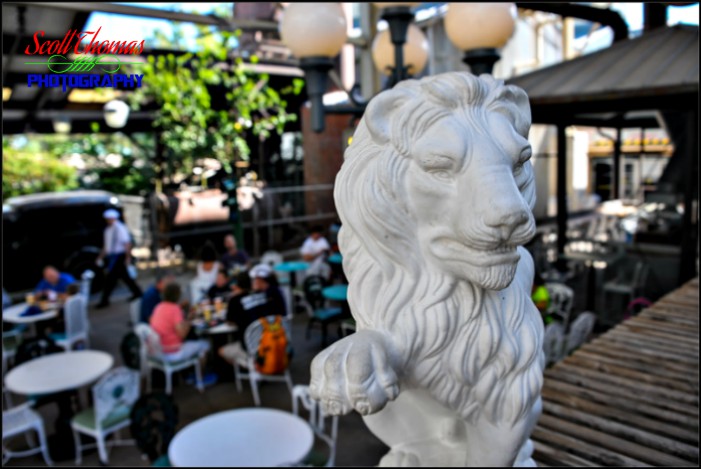 All throughout the space you'll find all kinds of details showing you the paint, prop, and other movie-related work that's meant to be going on in the area.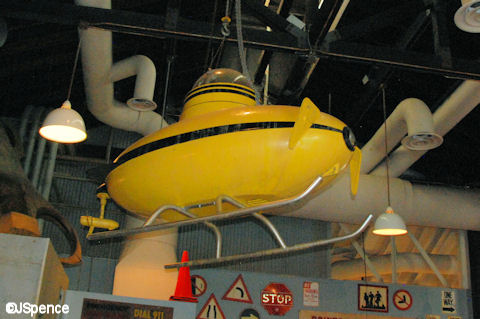 If you've never eaten here before or you've only stared at your chicken and fries while you eat (we don't blame you), it's something you'll want to check out the next time you visit so you can just take some time to take in all of the cool details!
8. Star Wars Launch Bay
Star Wars Launch Bay used to be quite the spot for Star Wars fans, giving them a chance to look at real props from the films, meet some of the most popular Star Wars characters, grab some merchandise, and even watch a short film about the making of Galaxy's Edge and Rise of Skywalker. If you're a big Star Wars fan, this place was a fantastic spot to visit.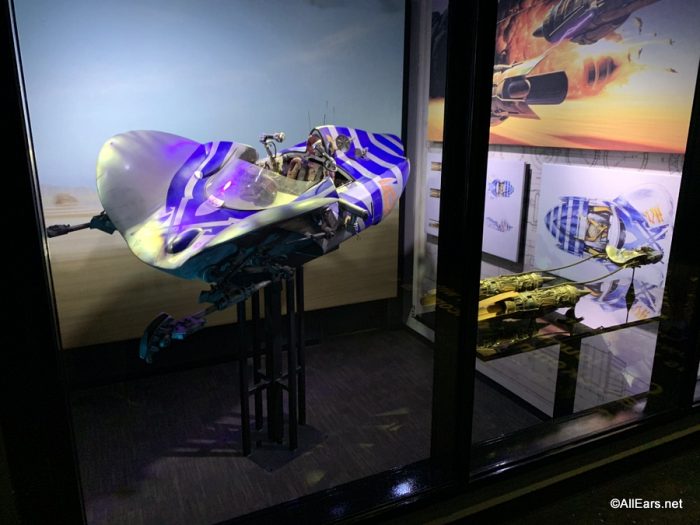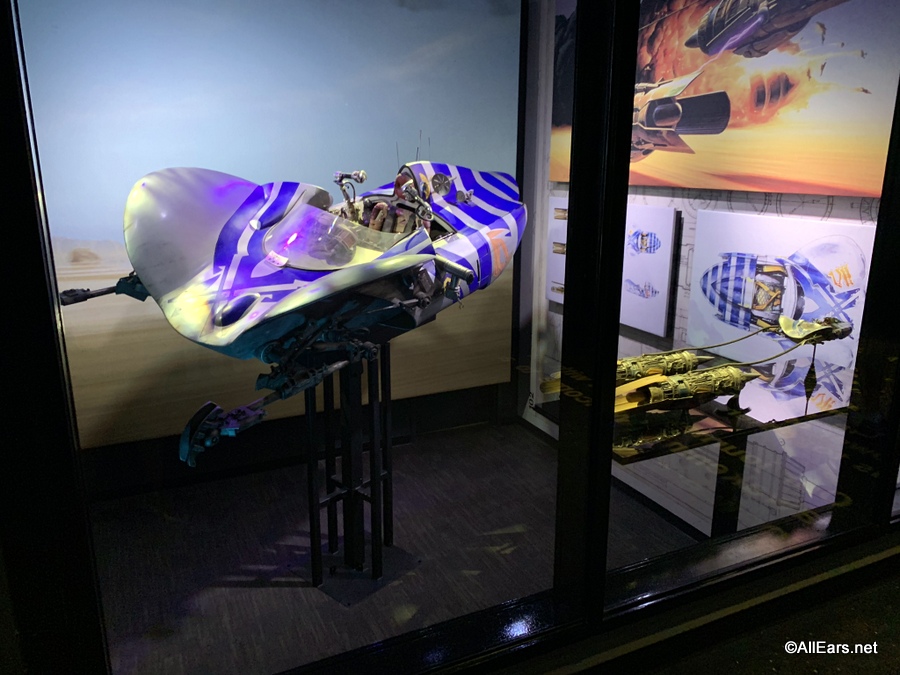 Right now, the space operates only as a mask-free relaxation station, but it is still an incredible space to walk around. There's plenty of room to spread out (though not much seating) so you will have the ability to be distanced from others. It's all in air conditioning, so it's the perfect place to escape the sun for a bit. And you can still walk around and check out all of the props and memorabilia.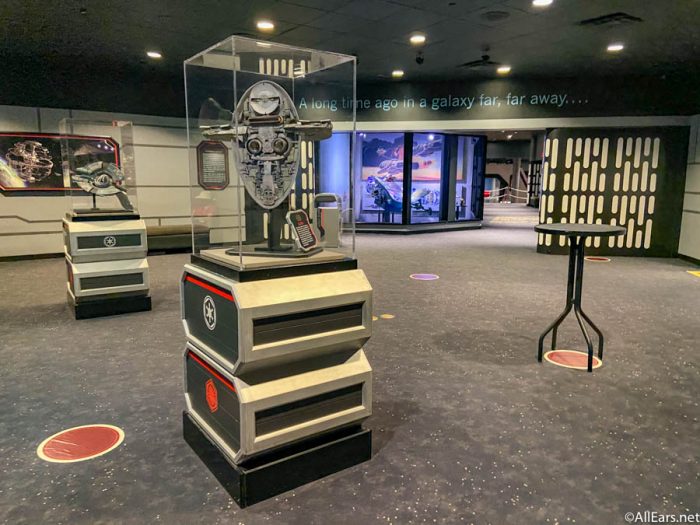 Since it's tucked away in the back end of the Animation Courtyard, this spot is so often overlooked. Even though it's not all it used to be, it's still a great, underrated place in the park that many don't take full advantage of!
9. Brown Derby Lounge
And for the final entry on this list, we've got the Hollywood Brown Derby Lounge! This outdoor lounge is located right next to The Hollywood Brown Derby restaurant. While you may be very familiar with the full Brown Derby restaurant and its fabulous Cobb Salad, the Lounge space often gets overlooked.
Because it's sort-of tucked away behind some little fences and isn't dramatically large, many walk past it and don't even notice it's there. But, this somewhat hidden location can be a great spot for you to grab a specialty beverage, cocktail, beer, wine, or something else and get off your feet for a bit, while still being in a place where you can people watch and witness all the stuff going on in the park.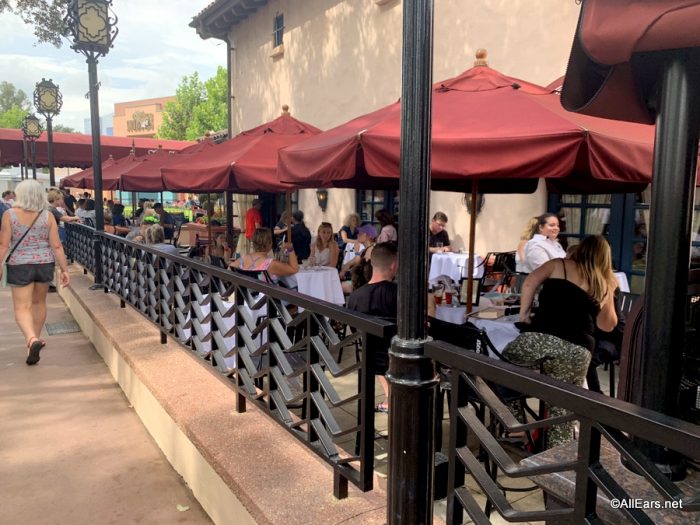 Right now, the Lounge is only serving drinks. But, in the past it had a tapas style menu that included some of the Derby's famous desserts, a smaller version of the classic Cobb Salad, and more. It was a great place to get a few snacks to share, order a drink, and have a fun and delicious snack or light lunch.
And that's our list of some of the most underrated locations in Disney's Hollywood Studios. How many of these places have you been to? Tell us in the comments!
We're constantly roaming the parks to see what hidden details, underrated spots, and more we can share with you. So, be sure to come back for all the latest!
Join the AllEars.net Newsletter to stay on top of ALL the breaking Disney News! You'll also get access to AllEars tips, reviews, trivia, and MORE! Click here to Subscribe!

How many of these underrated spots have you been to in Disney's Hollywood Studios? Tell us in the comments!