Disney's Hollywood Studios has been a pretty popular Park as of late. What with Rise of the Resistance in Star Wars: Galaxy's Edge and the all-new Mickey and Minnie's Runaway Railway attraction, there's a lot of cool stuff to do.
Well, while you're cruising on these attractions and more, look out for some of these details you probably haven't noticed!
Check out
the best details you missed

in some of the most popular Hollywood Studios attractions!
A Warning at the Indiana Jones Stunt Show
We're gonna start with an underdog attraction that has a pretty neat hidden detail. We love the Indiana Jones Stunt Show in Hollywood Studios for the crazy stunts, audience interaction, and surprising plot twist.
Near the entrance to the theater, you'll spot a well with a sign that says "Warning: Do Not Pull the Rope." It's a little confusing with the "Not" crossed out, so maybe you'd better pull the rope anyway and give that well a listen!
A Hidden Director at Star Tours: The Adventures Continue
When you're waiting in line for Star Tours: The Adventures Continue, make sure you listen to the P.A. system!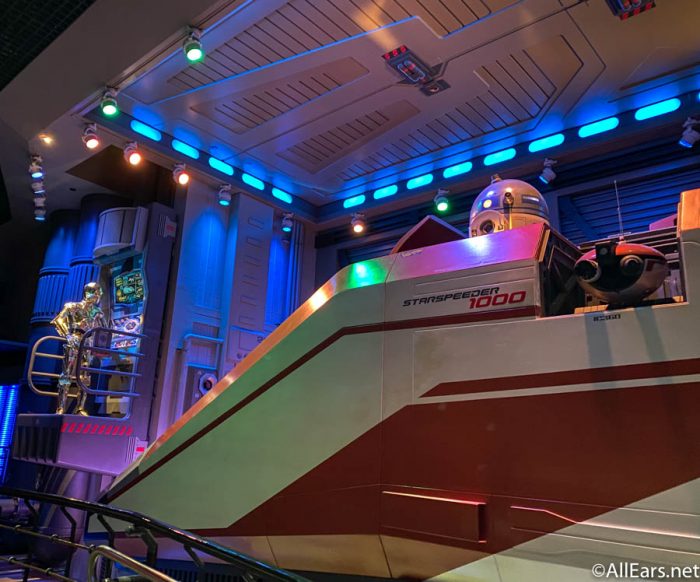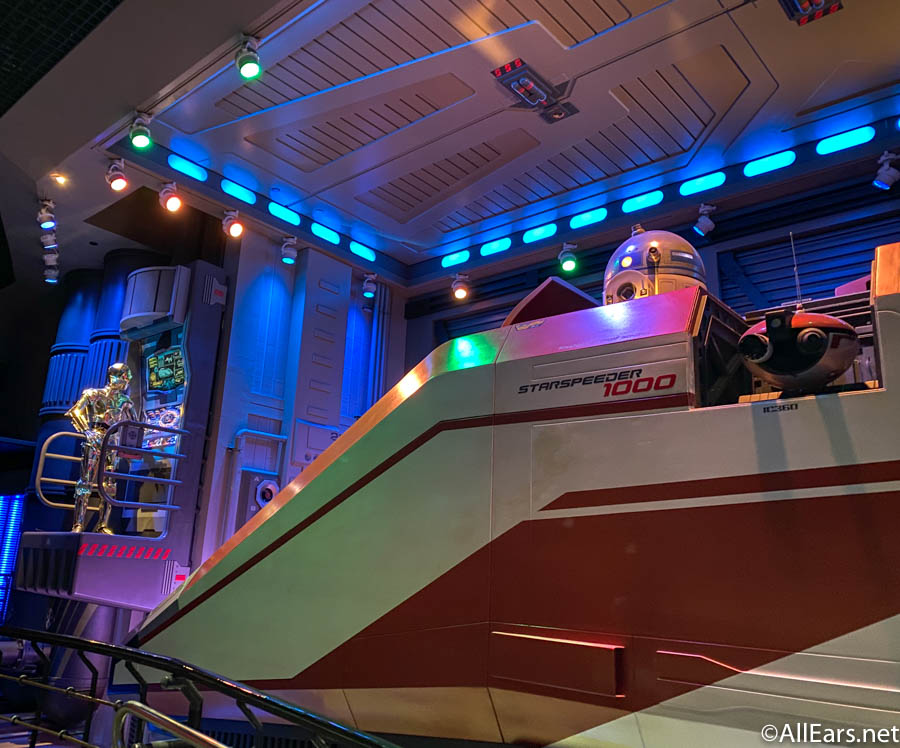 You might hear them calling for a passenger named "Egroeg Sacul." That sounds like quite the alien name until you realize it's "George Lucas" pronounced backward!
Altered Lyrics on Rock 'n Roller Coaster
There are lots of little details in Rock 'n Roller Coaster (check out the license plates on the ride vehicles!), but we have one that's our absolute favorite. It's all about something you can hear!
Nope, it's not the names being called on the P.A. (although those are Imagineers!). It's the music on the ride! If you happen to hear Aerosmith's "Love in an Elevator," listen closely. The lyrics are changed to "Love on a Roller Coaster!"
Mickey Checked in to The Twilight Zone Tower of Terror
If you love The Twilight Zone Tower of Terror at all, you know that it's a veritable gold mine of Easter eggs, most of them referencing The Twilight Zone TV show!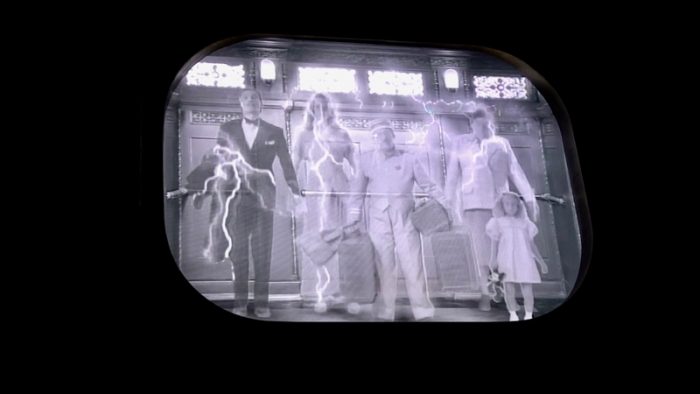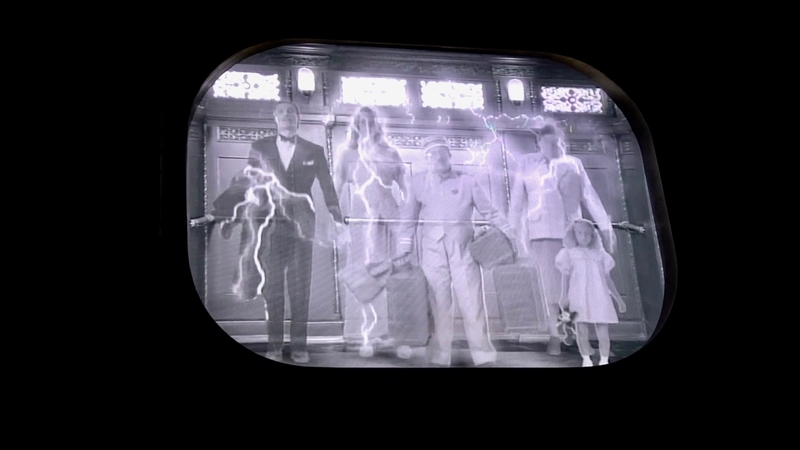 But there are a few Disney easter eggs that we love in the library. For one, the little girl in the pre-show is holding a Mickey doll. Oh, and look around for sheet music in this room! There's a draft called "No Mickey Mouse? What Kind Of Party Is This?"
A Hidden Key at Muppet*Vision 3D
This one is super silly and such a hard-to-find detail. When you're headed to see Muppet*Vision 3D, you're going to want to make a pit stop in the queue when you pass the ticket office.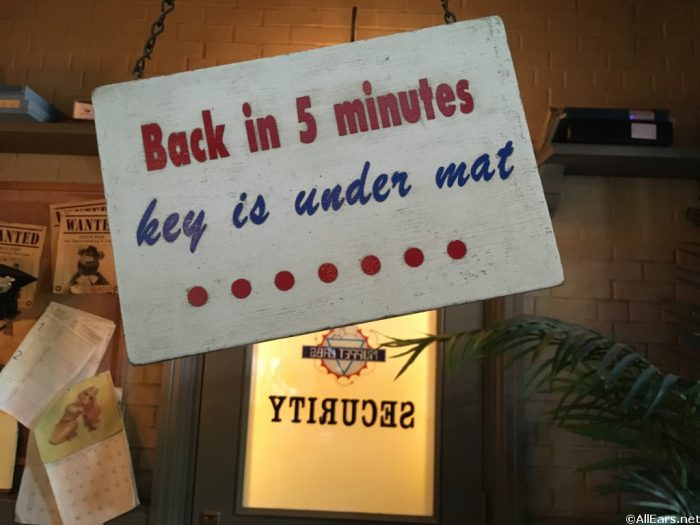 There's a sign saying "key is under mat." Sure enough, if you lift up the mat, there's a key under there!
Ride Within a Ride on Millennium Falcon: Smugglers Run
Did you know there's a hidden ride mode on Millennium Falcon: Smugglers Run? It's gonna take a team of six who are all in on the secret to be able to unlock it, but if you do, you'll unlock Chewbacca mode.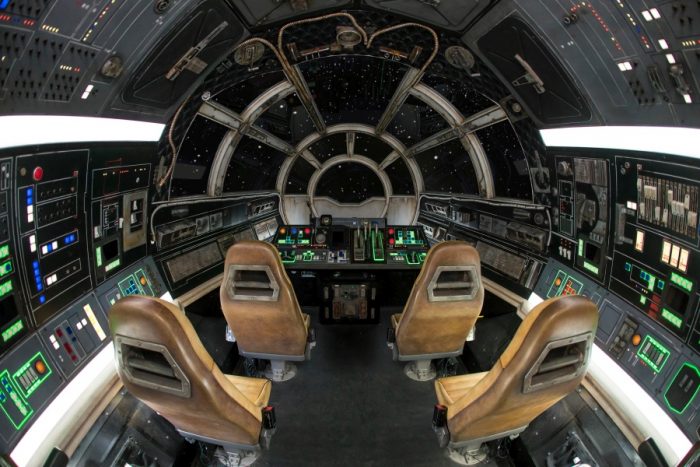 To do this, the pilots will need to not activate their position. Instead, push your control to the farthest it will go, then activate. Gunners and engineers, hold a white button while you hit your orange button to activate. You've got to do this before the Cast Member finishes checking the cabin and starts the attraction!
Big Secrets at Mickey and Minnie's Runaway Railway
If you've ridden Mickey and Minnie's Runaway Railway, you know that it's got some serious Easter eggs hidden inside, but did you know the ride actually has a whole secondary plot?
It's easy to be focused on Mickey and Minnie, and you're not the only one! Those riding in the back might be able to catch a glimpse of Pluto trying to keep up with a picnic basket in his mouth. What a cutie!
What are your favorite Hollywood Studios secrets? Tell us in the comments! 
Join the AllEars.net Newsletter to stay on top of ALL the breaking Disney News! You'll also get access to AllEars tips, reviews, trivia, and MORE! Click here to Subscribe!