Disney's Hollywood Studios is in a better place than it's ever been right now.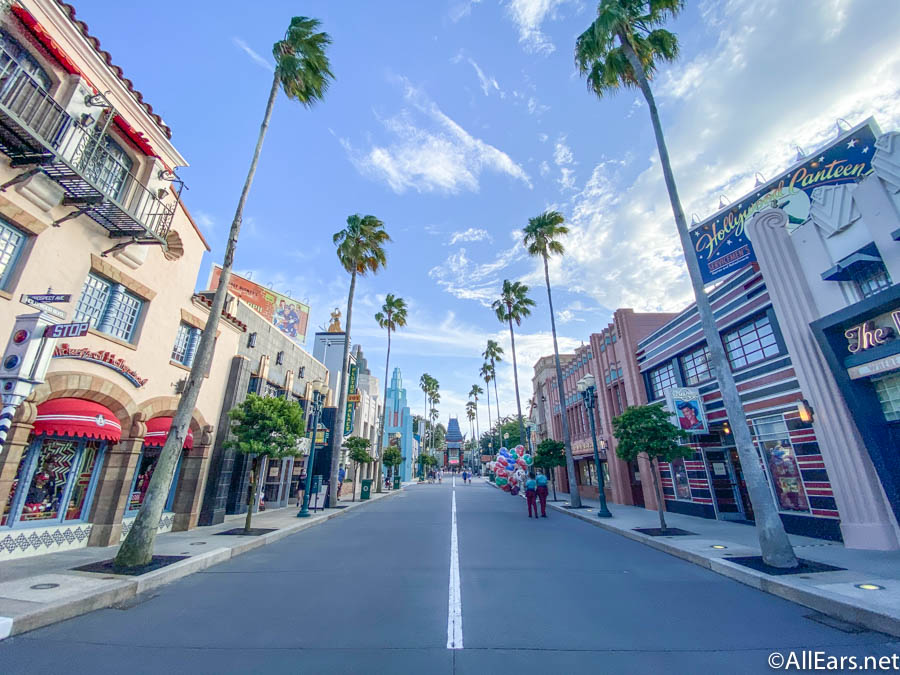 But with so many E-Ticket (a.k.a VERY popular) rides in one park, you've got to make some decisions. So, what rides are worth waiting in line for, which ones should you skip, and is $15 for Genie+ really worth it here? We're ranking every single ride to help you decide!
Here is our ranking of the rides and attractions at Disney's Hollywood Studios, from Skip to Must Do!
10. Muppet*Vision 3D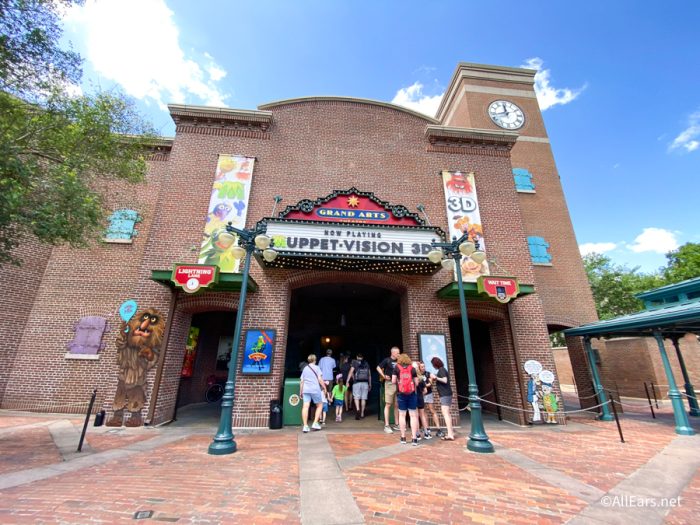 If you love the Muppets, this attraction is undeniably charming. Still, compared to the other 3D attractions at the Park, it's pretty lackluster. The show remains the same as it has since its opening, with minimal 4D effects and Waldo's early-90s era CGI. It's Tough to Be A Bug and Mickey's Philharmagic blow it out of the water in terms of immersiveness. You can even see how dated it is during the finale, when a hole is blown into the theater, revealing MGM Studios circa 1990. As one of Jim Henson's final projects, it's not something we want to see depart, but it definitely isn't at the top of our must-ride list. Use it for downtime or to escape the heat, but don't waste a Genie reservation.
9. Alien Swirling Saucers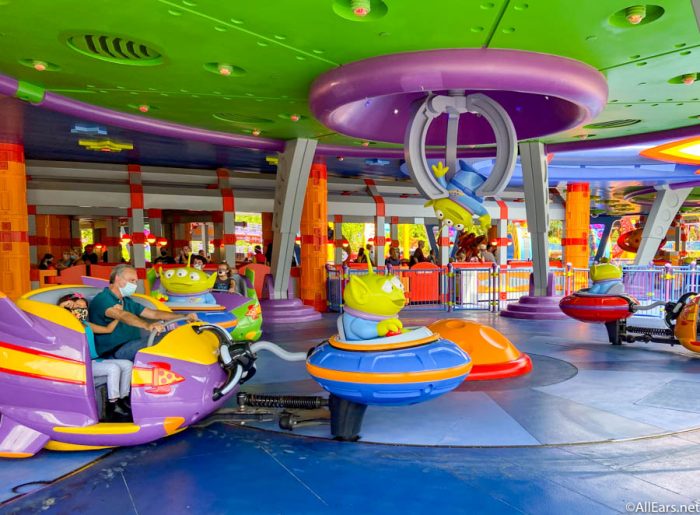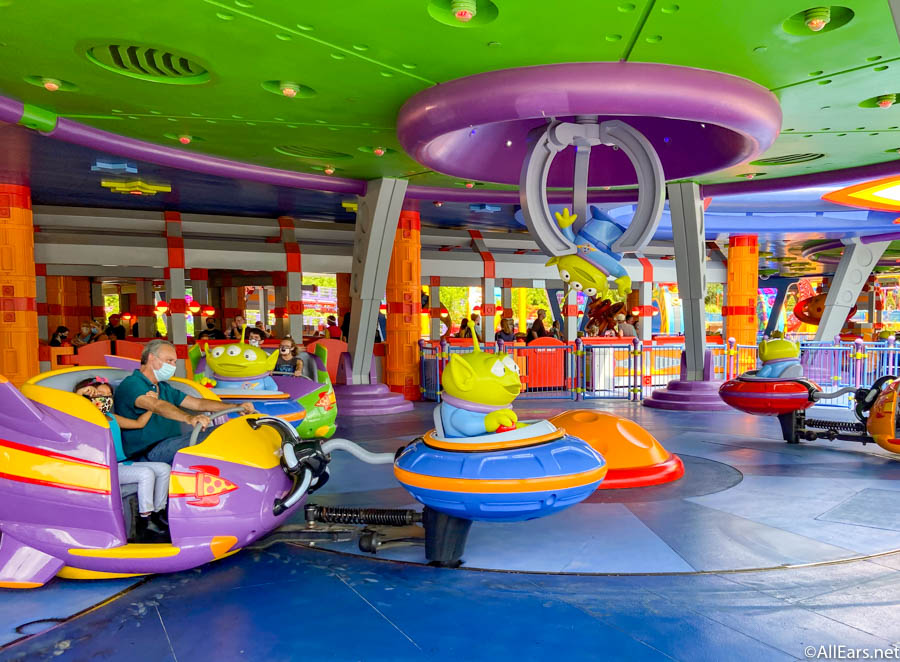 This flat ride puts a new spin (pun intended) on the classic teacup experience with near-misses, crazy swerves, and fun remixes of Toy Story tunes. However, it remains a basic flat ride at its core — and one that isn't particularly long-lasting. Worse, its location in the relatively new Toy Story Land means the wait will be far longer than you'd like. Ride it if you can, but you're not missing out on much if you skip it.
8. Star Tours: The Adventure Continues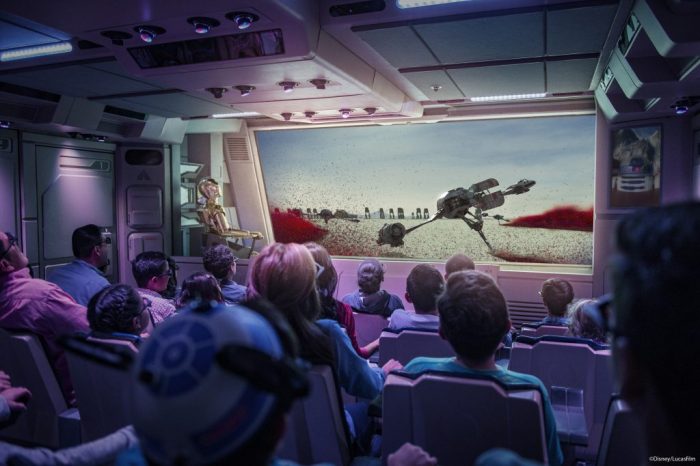 The original Star Wars attraction is a victim of its own success. Successful enough to be spun into a new land, Star Tours is now mostly overlooked as guests travel to the more exciting (and interactive) Smugglers Run. It's still nice to go on a tour of the galaxy, but it's an inferior experience compared to its younger, more innovative cousin. Compounding things is the fact that, during new film releases, the ride gets locked to a preset sequence. It's nice to experience new scenes, but the lack of randomization causes it to lose out on the one advantage it has over the Falcon.
7. Toy Story Mania!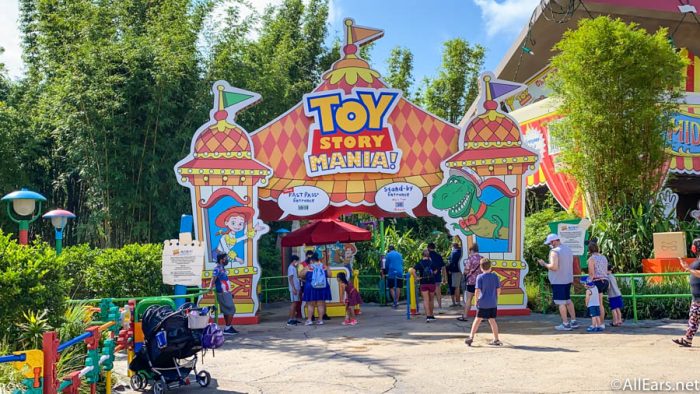 Toy Story Mania! is an entertaining, if mundane shooting gallery that relies primarily on screens for its special effects. Of the two Toy Story shooting gallery rides at the Resort, this one is definitely the weakest. Buzz Lightyear's Space Ranger Spin at the Magic Kingdom maintains the toy aesthetic with more immersive sets and effects. It ironically feels more like a giant playset than Toy Story Mania!, which is supposed to be an actual playset. With your eyes constantly locked onto the screen, you barely have time to enjoy the toyland aesthetics of your surroundings. It's worth a Genie+ reservation if you're not into thrill rides.
6. Rock 'n' Roller Coaster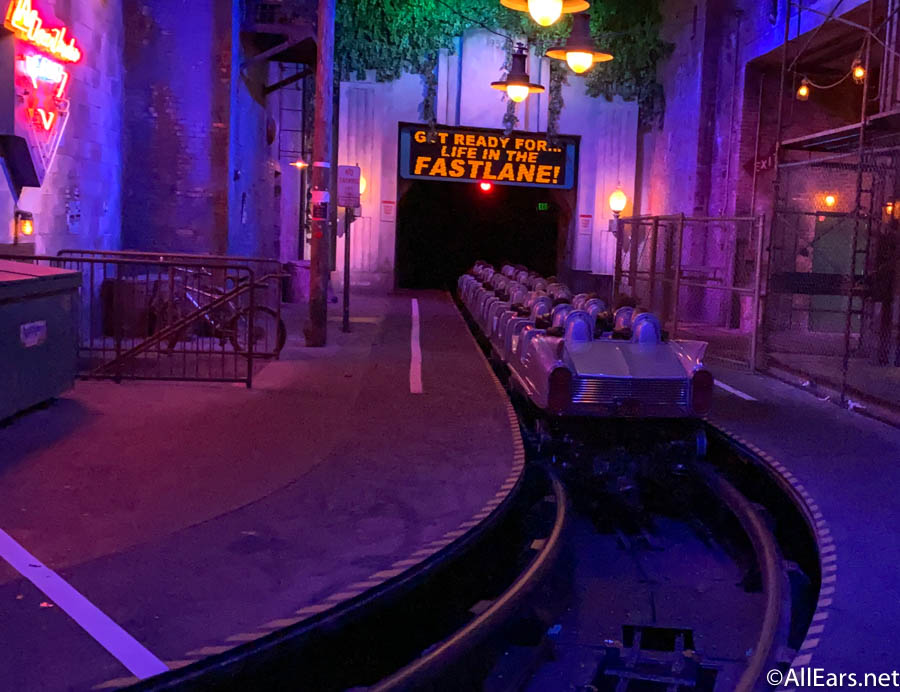 We're entering the E-Ticket category now. Rock 'n' Roller Coaster is unique among Disney World coasters thanks to its high-speed launch and multiple inversions. Once this ride gets going, you do not slow down until you hit the final brake zone. The near-total darkness also makes it feel like a more intense version of Space Mountain. Our only real complaint is that it's short; unlike its peers, the only moment of anticipation is the wait before launch. From there, you'll barely have time to process what's happening before the ride ends. It's definitely fun, but it's like eating a cake in a few bites; you don't have time to really appreciate it, and it leaves you wanting more.
5. Slinky Dog Dash
Coaster fanatics are probably rolling their eyes right now. Why rate this kiddie coaster above the only looping ride at the park? We'll admit, Slinky Dog Dash isn't as thrilling, but it's definitely more fun. Unlike Rock 'n' Roller Coaster, the ride gives you a chance to really enjoy the ride. You're surrounded by interesting scenery, and the ride event takes a moment mid-run for an anticipation-building second launch. The queue area is also a lot more charming, playing on childhood nostalgia instead of the reputation of a band from the 1970s. Other rides in Orlando can do what Rock 'n' Roller Coaster is going for in a much more engaging fashion. Slinky Dog, however, is uniquely Disney. You won't find another ride quite like it anywhere else.
4. The Twilight Zone Tower of Terror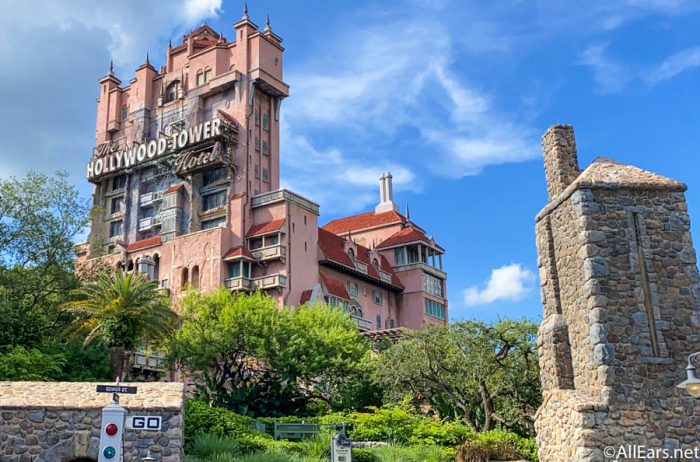 You are traveling through another dimension, a dimension not only of sight and sound but of mind. A journey into a wondrous land whose boundaries are that of imagination. Your next stop… The Twilight Zone. This chilling attraction has remained popular enough to be recreated no less than three times. However, what many people don't realize is that the Orlando version's ride system is completely different from any other variation. Boarding a seemingly ordinary elevator, you're lifted into the Fifth Dimension, where your vehicle mysteriously leaves the shaft and moves of its own accord through a nightmarish landscape. As the stars merge together into the familiar shape of an elevator door, you find yourself stepping from a vacation into a nightmare. This dark ride element makes the Orlando version stand out from its peers, while really selling the bizarre nature of the Hollywood Tower Hotel. The fact the ride system is anything but an ordinary elevator is concealed until that climactic scene. In contrast, the later versions of this ride have the vehicle move backward to enter the drop shaft almost immediately after boarding. The second that elevator lurches out of the shaft at Hollywood Studios, you know this is anything but a normal experience.
3. Millennium Falcon: Smugglers Run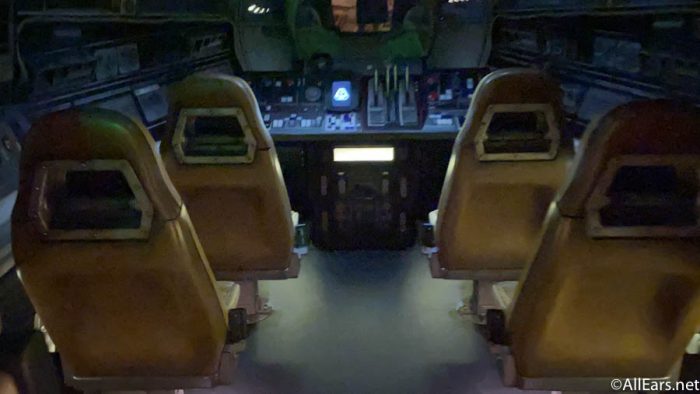 Riding a spaceship is cool and all, but piloting one? Unsurpassed cool. Millennium Falcon: Smugglers Run offers a level of interactivity unlike anything else at the Park. While it is fundamentally an on-rails shooter game, the pre-show, extensive theming, and hilarious commentary from Hondo Ohnaka make this one of the most immersive theme park attractions ever. If you've ever had fantasies about flying in space, you owe it to yourself to give this one a try.
2. Mickey and Minnie's Runaway Railway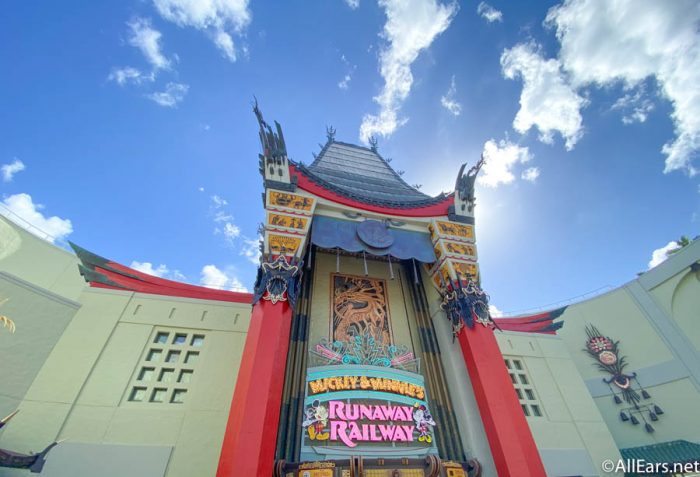 Runaway Railway isn't the most thrilling ride at the Parks, at least it terms of movement. You'll spin, swerve, and conga, but you'll never feel dizzy or shaken up unless you're extremely motion sensitive. If you're looking for an adrenaline rush, this ride isn't where you find it. Where it shines is in how beautiful it is. This ride combines projection mapping and practical effects to pull you into a Mickey Mouse cartoon. The backgrounds look like hand-painted murals brought to life, with animatronics and physical set pieces added in to give this ride the pop that screen-based attractions lack. During the entire experience, there's really only one sequence that feels like you're looking at a screen. Everywhere else, it's like the characters from your favorite cartoons have come to life around you.
1. Star Wars: Rise of the Resistance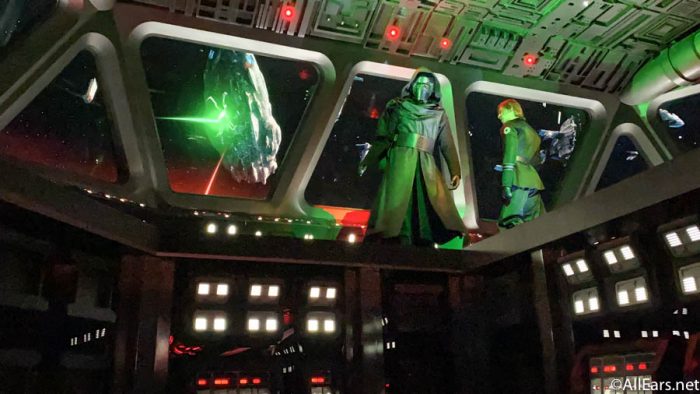 Could it have been any other ride? Rise of the Resistance is Disney's magnum opus. It is the theme park ride that redefines what a ride can be. Every single aspect of this ride, from the cast costumes to the pre-ride safety spiel, is built to make you feel as if you're escaping a First Order Star Destroyer. You'll ride upon a simulated shuttle, escape on a troop transport with loads of vertical movement, and then ride an escape pod back to Batuu in a thrilling drop sequence. It's been months since its opening, and even with multiple rides I still can't see it as anything other than what it's presented as. It is that good.
Now, your opinions may differ from the ones in this article, and that's alright! If you want your voice to be heard, leave some reviews on the ride pages linked in this article!