There's A LOT happening in EPCOT right now.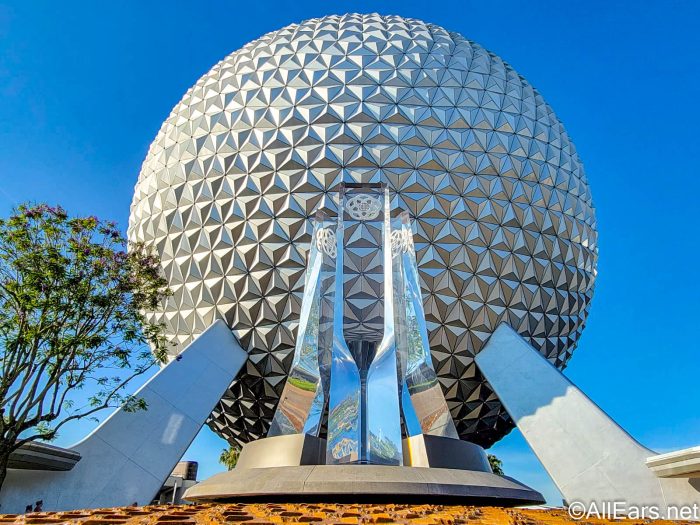 Several years ago, Disney announced a major overhaul of the park, and since then, things have slowly been replaced, changed, or refurbished in an effort to represent the new identity of the park.
Before your next Disney World visit, you probably want to know where things stand. Us, too! We did the research, and here's a look at what projects have opened, what is still underway, and … the projects we haven't heard much from Disney about in quite a while.
What We've Already Seen
New Neighborhoods
One of the first steps to creating the park's new identity was the renaming of the areas in the park. Formerly, the front of the park was known as Future World, with the back of the park named World Showcase. World Showcase has kept its name, but the front of the park has now been split into three neighborhoods.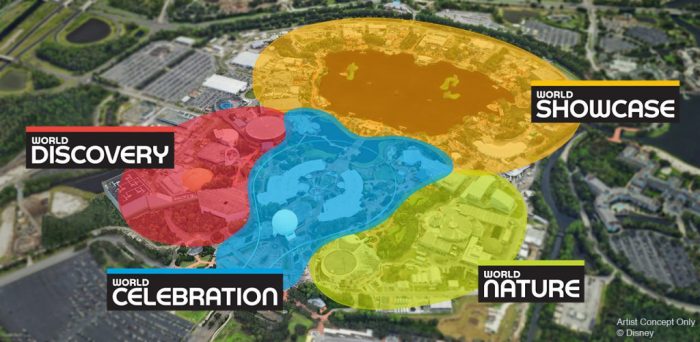 Upon walking into EPCOT, you have entered World Celebration. To your left, is World Discovery which is where Test Track, Mission:SPACE, and Guardians of the Galaxy: Cosmic Rewind are located. To your right, is World Nature. This is where Soarin' Around the World, Living With the Land, and The Seas Pavilion are located.
France Pavilion Expansion
The France pavilion in World Showcase was expanded to include a new Ratatouille section. In this section, you'll find the new ride, Remy's Ratatouille Adventure.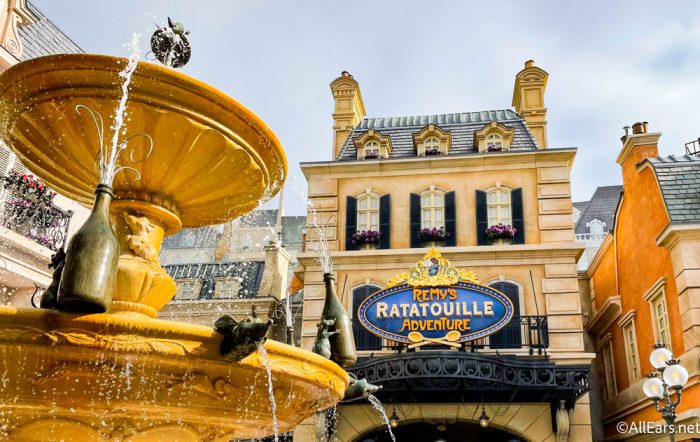 The pavilion also now includes a new restaurant, La Creperie de Paris, which serves up (you guessed it!) both savory and sweet crepes.
New Entrance
EPCOT got a reimagined entrance as part of this transformation that includes a new fountain, green spaces, flags for each of the park's neighborhoods, and updated walkways.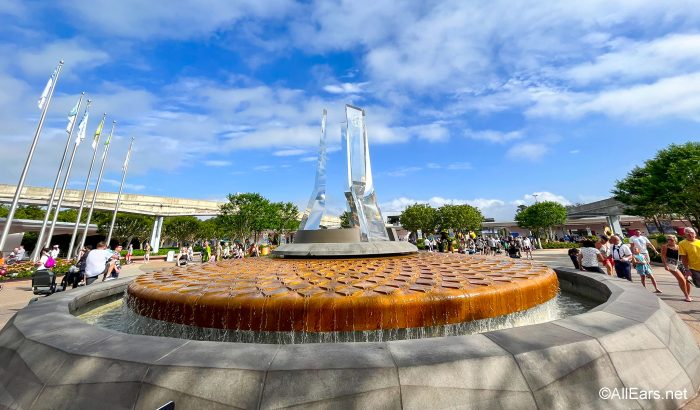 This new area was meant to pay homage to EPCOT's origins as well as Walt Disney's original idea for the park.
Guardians of the Galaxy: Cosmic Rewind
Guardians of the Galaxy: Cosmic Rewind is the new rollercoaster that just opened in EPCOT.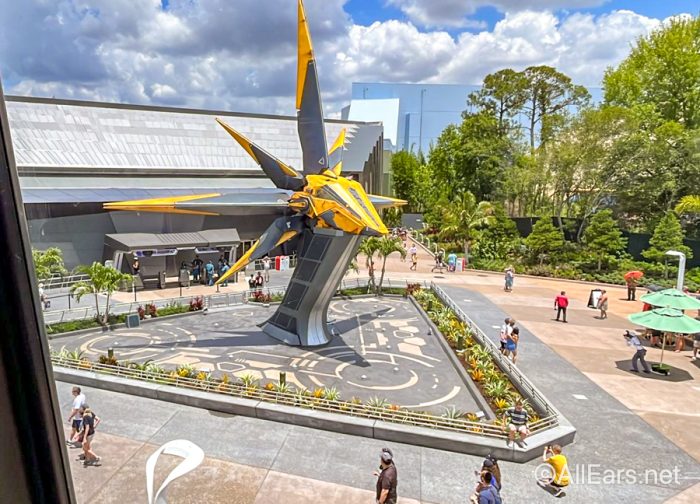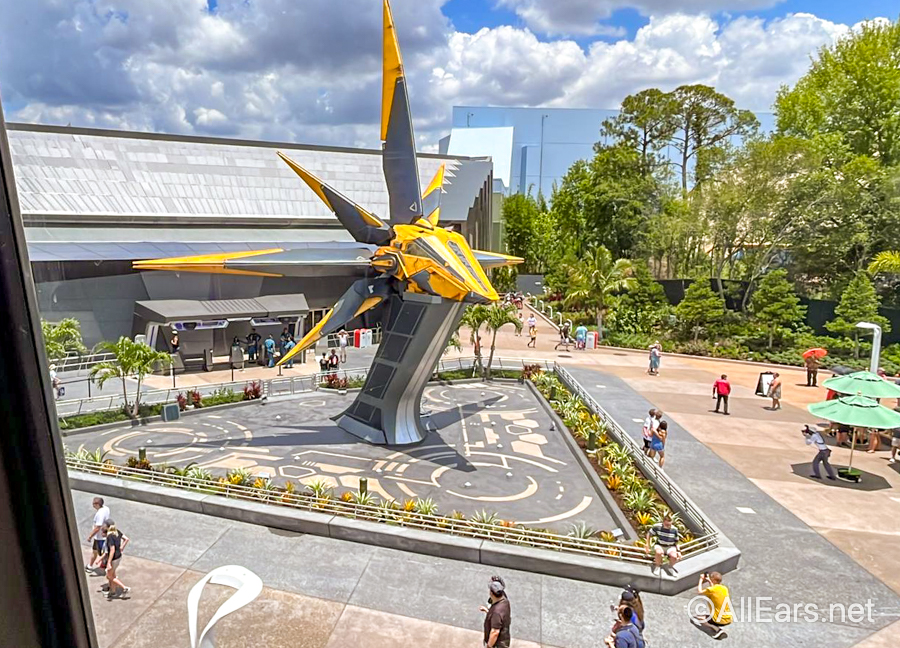 This coaster is one of the longest indoor rollercoasters in the world and is the first Disney rollercoaster to feature a backwards launch.
Space 220
Space 220 is a new table service restaurant and lounge located in the same pavilion as Mission: SPACE.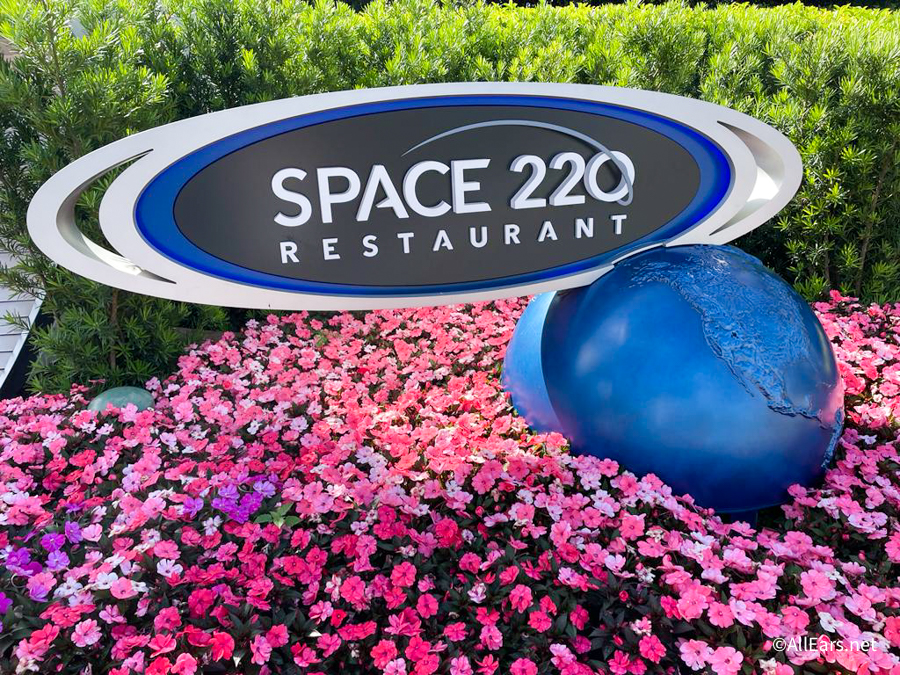 When you dine at this restaurant, the theming is meant to make it seem as though you have traveled 220 miles into outer space to dine at the Centauri Space Station. Once you have arrived at the space station, you can see panoramic views of the Earth below you.
Club Cool
Club Cool existed at EPCOT before the new changes, but it closed in 2019 to undergo a refurbishment and then reopened in 2021 in a new location next to the Creations Shop.
At Club Cool, you can try sodas from all around the world, including the infamous Beverly soda from Italy. There are eight flavors to try, and it's free to have a taste! Also in Club Cool, you can find some Coca-Cola merchandise.
Connections Café and Eatery
Connections Café and Eatery is a newer addition to EPCOT that features two separate areas. Connections Café is the new Starbucks location after the previous, temporary location closed.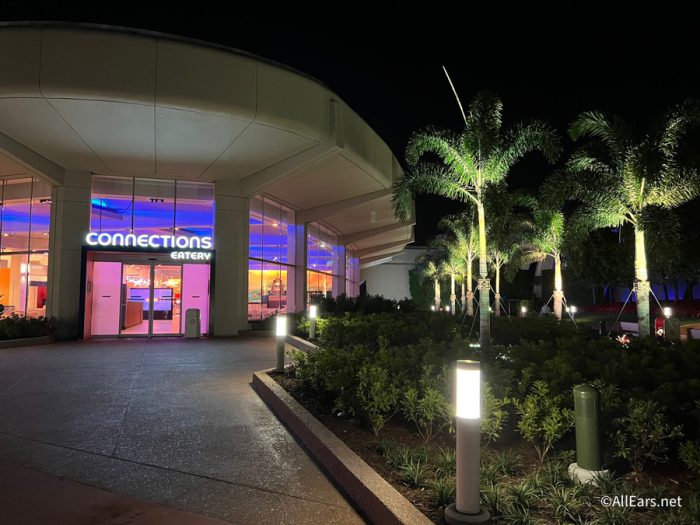 Connections Eatery is a new quick service location that serves classic food with an international twist with options like the French Bistro Burger, the General Tso Chicken Salad, and the Curry Spice Pizza. Connections Café and Eatery soft opened on April 21st, 2022 with an official opening date less than a week later on April 27th, 2022.
Creations Shop
The Creations Shop, which opened in 2021, is the newest gift shop in EPCOT.
At the Creations Shop, you can find some EPCOT-exclusive items as well as merchandise that is available all over Disney World.
Harmonious Fireworks
The Harmonious fireworks debuted on October 1st, 2021, replacing the previous fireworks show, IllumiNations: Reflections of Earth.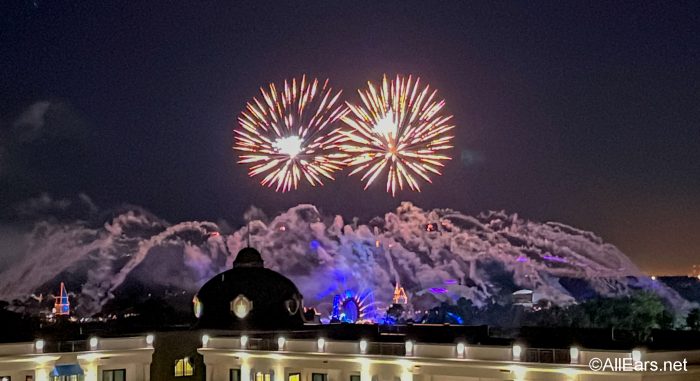 It debuted as part of Disney World's 50th Anniversary celebration along with a new fireworks show in the Magic Kingdom, Enchantment.
What's Still Coming
Journey of Water — Inspired by Moana
Journey of Water — Inspired by Moana is a walkthrough attraction that is coming to EPCOT. As guests move through the attraction, they will be able to "interact" with the water as well as learn about conservation.
Based on concept art, it looks like it will feature multiple paths, fountains, and interactive elements and, according to Disney Imagineer Zach Riddley, will focus on conservation-education — something that EPCOT was always meant to be about. Disney has not yet shared when this attraction will open, but progress has been made construction-wise.
CommuniCore Plaza and CommuniCore Hall
Back when Disney first announced the planned refurbishments coming to EPCOT, they mentioned that a new festival area would be coming. We recently got more details about what that will look like: CommuniCore Plaza and CommuniCore Hall.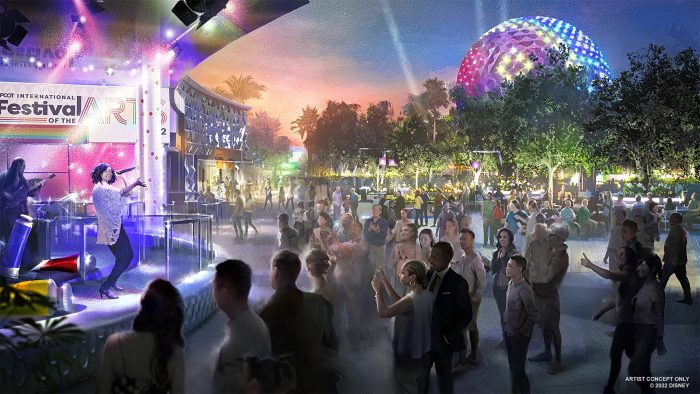 CommuniCore Plaza is an outdoor venue that can hold a stage for live performances while CommuniCore Hall is the first structure built strictly for EPCOT's festivals. Inside CommuniCore Hall, you'll find galleries, a demonstration kitchen, and a mixology bar. Plus, the popular glowing lights in the pavement will be returning to this area, as well. CommuniCore Plaza will also be the home to the new EPCOT character meet and greet called Mickey and Friends. Disney has not shared an opening timeline for CommuniCore Plaza or CommuniCore Hall.
EPCOT Gardens
The EPCOT Gardens are located in World Celebration. The hub of this neighborhood will be divided by several gardens, as well as a central planter that is based off of EPCOT's five ring logo.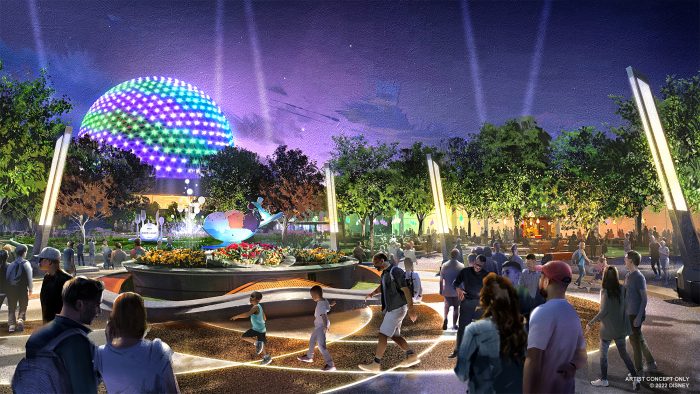 Each garden has its own theme and identity and will have seating and (most importantly!) shade. At nighttime, there will be controllable lighting throughout the gardens that will change with the seasons. The light will play off of Spaceship Earth's Beacon of Magic lights.
What's Been Delayed
Mary Poppins Attraction
When Disney first introduced the plans for the EPCOT transformation, they talked about a proposed Mary Poppins attraction that would be added to the UK pavilion.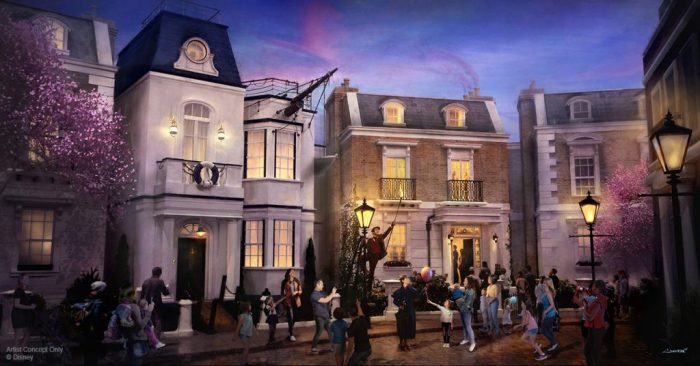 Guests would be able to stroll down Cherry Tree Lane, and even step inside #17, the home of the Bankses. Disney CEO Bob Chapek told investors in March that this project has been postponed indefinitely.
What Disney Has Remained Silent About
PLAY! Pavilion
The PLAY! Pavilion was supposed to open in time for Disney World's 50th Anniversary on October 1st, 2021, but this timeline was pushed back due to the pandemic.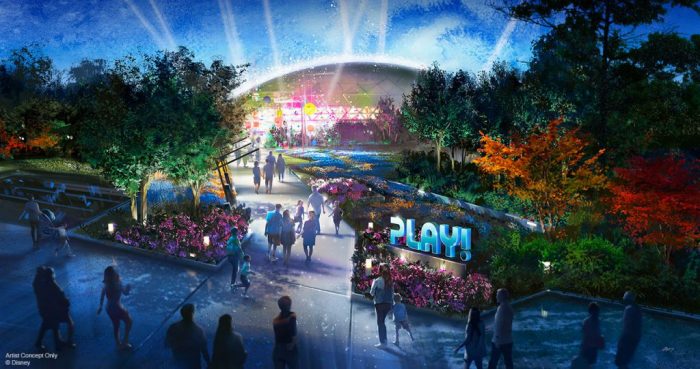 Disney hasn't shared an opening timeline for this pavilion (or many updates about it all, recently), but the original plans were for a pavilion full of virtual games and experiences.
Spaceship Earth Refurbishment
Another project that was announced some time ago and hasn't been mentioned for a while is the proposed refurbishment of Spaceship Earth. It was going to be reimagined to receive some new scenes and updates to focus more on the theme of storytelling through history.
Despite recent announcements about future projects at the park, Disney has not said much about the Spaceship Earth refurbishment, leading some to wonder if the project has been set aside indefinitely. We won't know, unfortunately, until Disney makes an official announcement concerning the ride!
Dreamers Point
Dreamers Point is one of the smaller projects planned for EPCOT's refurbishment and is a statue of Walt Disney planned to be located behind Spaceship Earth.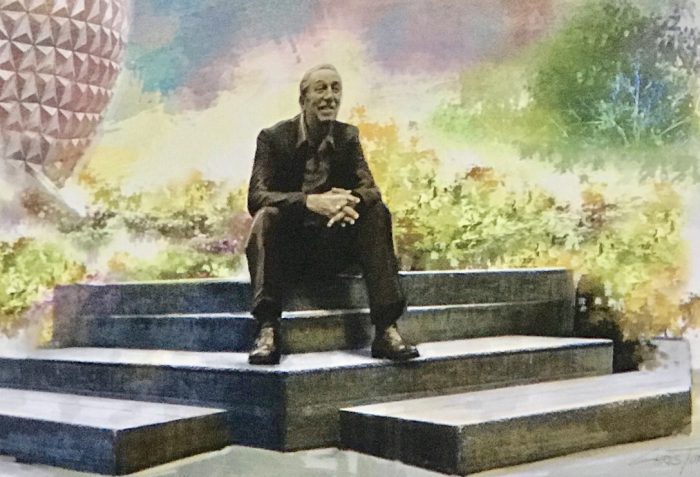 In addition to the statue of Walt Disney, there is supposed to be a wishing tree and an enchanted forest with a fountain. In December 2021, Disney shared a video of preliminary work on the Walt Disney statue for this spot. There haven't been any announcements about it in 2022.
Wondrous China
Wondrous China was a show that was supposed to replace Reflections of China at the China pavilion in World Showcase.
It was supposed to open in 2020 but was pushed back due to the pandemic and park closures. The new film is still expected to open in 2022.
Those are all of the completed, in progress, delayed, and proposed projects for the EPCOT Transformation. We're always on the lookout for more updates about this massive park refurbishment, so stay tuned to AllEars for future updates.
Join the AllEars.net Newsletter to stay on top of ALL the breaking Disney News! You'll also get access to AllEars tips, reviews, trivia, and MORE! Click here to Subscribe!

What are you most excited for in EPCOT's Transformation? Let us know in the comments!