This year's D23 Expo was packed — and we mean jam-packed — with announcements and news about the Disney parks. The announcement that was greeted with the most excitement on the AllEars team was the arrival of a Mary Poppins attraction in Epcot's UK pavilion.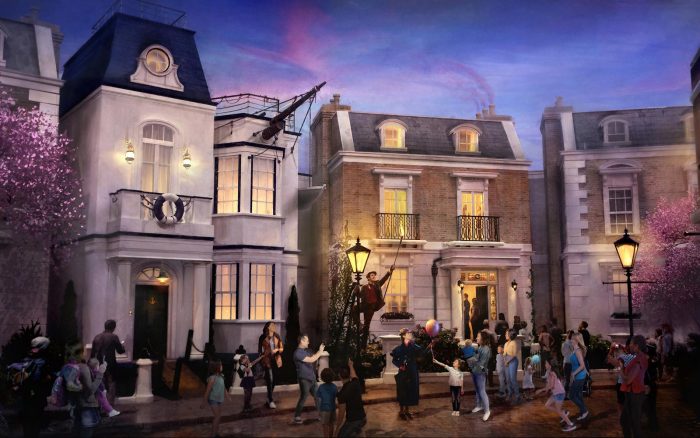 During the announcement we learned we will be able to walk down Cherry Tree Lane and enter the new attraction at number 17 — the home of the Banks family.
Beyond this information not much was shared, including whether this will be a ride or a walk through attraction or when it will open.
We decided to gather a list of items for a "Practically Perfect" Mary Poppins attraction, just like the Banks children did when making their list for a perfect nanny.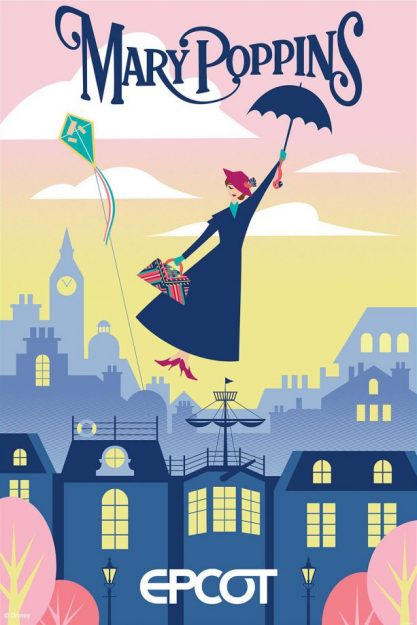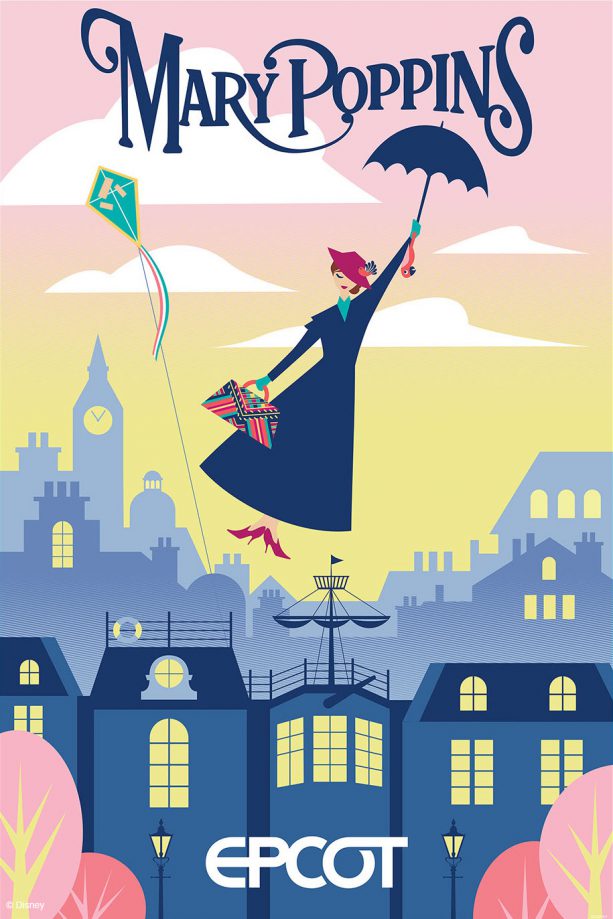 Let Us Hear the 8:00AM and 6:00PM Cannon
Let's start with the concept art and poster. We see Admiral Boom's house in both pieces of art. We hope that means the Admiral and Mr. Binnacle fire their cannon at 8:00AM and 6:00PM each day!
Please, Oh Please, Let Us "Step in Time"
We see a lamplighter from Mary Poppins Returns in the concept art — but we hope to see chimney sweeps in the attraction. And please let that mean we can to "step in time" with a virtual Dick Van Dyke!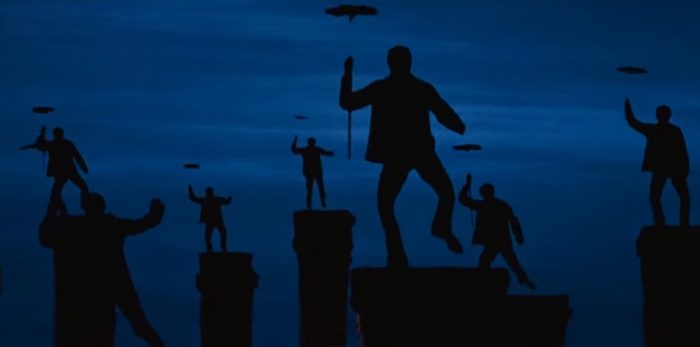 Let Us Fly!
Mary arrives in both Mary Poppins and Mary Poppins Returns holding onto her umbrella. If this is a ride, please let the ride vehicle resemble an umbrella in some way so we can fly!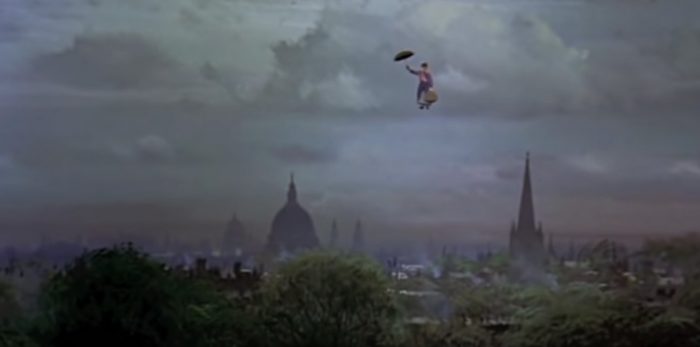 Let Us Visit Topsy Turvy's Workshop
This is for all the Mary Poppins Returns fans out there! What could be more fun than spending some time in Topsy Turvy's workshop? We would love to take a "spin" in a variation of her workshop in the new attraction.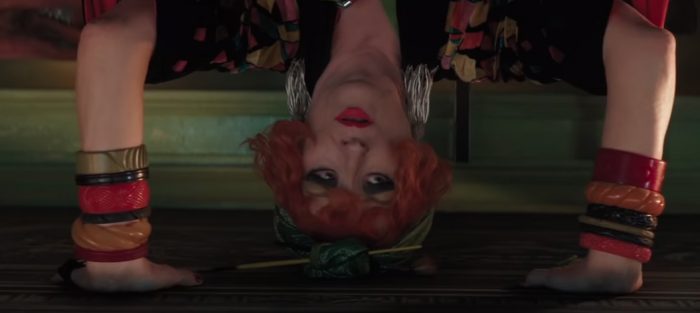 Let Us Sing-Along
There are so many songs we want to sing-along with Mary and her crew! Let us learn a new word in "Supercalifragilisticexpialidocious", explain that "A Cover is Not a Book", and take "A Spoonful of Sugar" to make the medicine go down.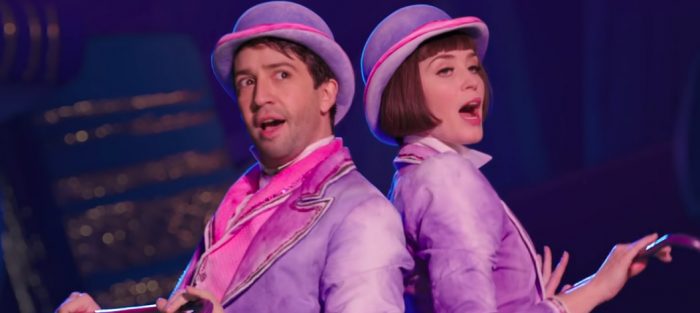 Let Us Feed the Birds
"Feed the Birds" was one of Walt Disney's favorite songs and for good reason. Please honor Walt by adding his favorite song to this attraction in some way. Let there be a St. Paul's Cathedral in the attraction somewhere, and let us "feed the birds."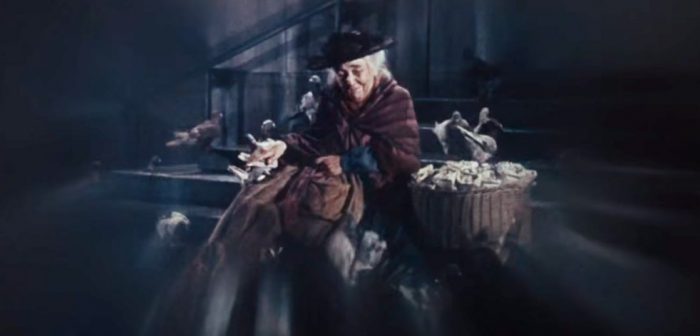 Let Us Buy Mary's Tape Measure
If there is a gift shop please let us be able to buy Mary's tape measure. It would be a "practically perfect" addition to our Disney collection!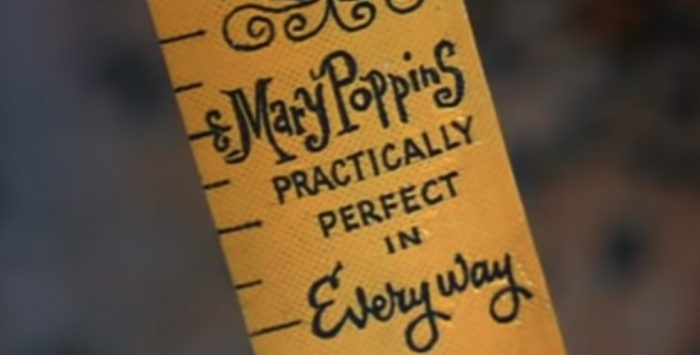 We are sure we will come up with more items to add to this list as we learn more about this new attraction. What's on your list for a "practically perfect" Mary Poppins attraction? Let us know in the comments!
Be sure to follow @allearsnet on Instagram and Twitter!
Check out our YouTube Channel for reviews, news, information and more!
Click below to subscribe to the AllEars® newsletter so you don't miss any of the latest Disney news!