Now that Space 220 has finally opened, it's time for a big space food debate.
While Star Wars: Galaxy's Edge in Disney's Hollywood Studios is a must-do for Star Wars fans, do the Star Wars-themed food options really compare to the immersive experience of Space 220? Can a space restaurant be better than a Star Wars-themed land? We're going to look into this.
While Star Wars: Galaxy's Edge provides a variety of quick service options, Space 220 is a truly unique restaurant experience. So is one better at space food than the other? Let's go over the restaurants first.
Star Wars: Galaxy's Edge
The food in Galaxy's Edge is mostly comprised of quick service (aka fast food). There are a variety of food locations, from Ronto Roasters and Docking Bay 7 Food and Cargo, to Kat Saka's Kettle for popcorn, the Milk Stand for special milks, or Oga's Cantina for a more bar-like atmosphere.
Only Oga's Cantina takes reservations, which means you can visit Galaxy's Edge and likely find a spot to eat without a lot of planning involved. Because most of the food is quick service, prices are on the lowish end of the Disney food spectrum, so you could probably stick to your budget, while enjoying the Star Wars-themed area.
Space 220
Space 220, on the other hand, is a fully immersive dining experience that literally (okay, actually figuratively) transports diners 220 miles above the Earth. It has a prix fixe menu, with lunch costing $55 per adult for two courses, and dinner costs $79 for three courses.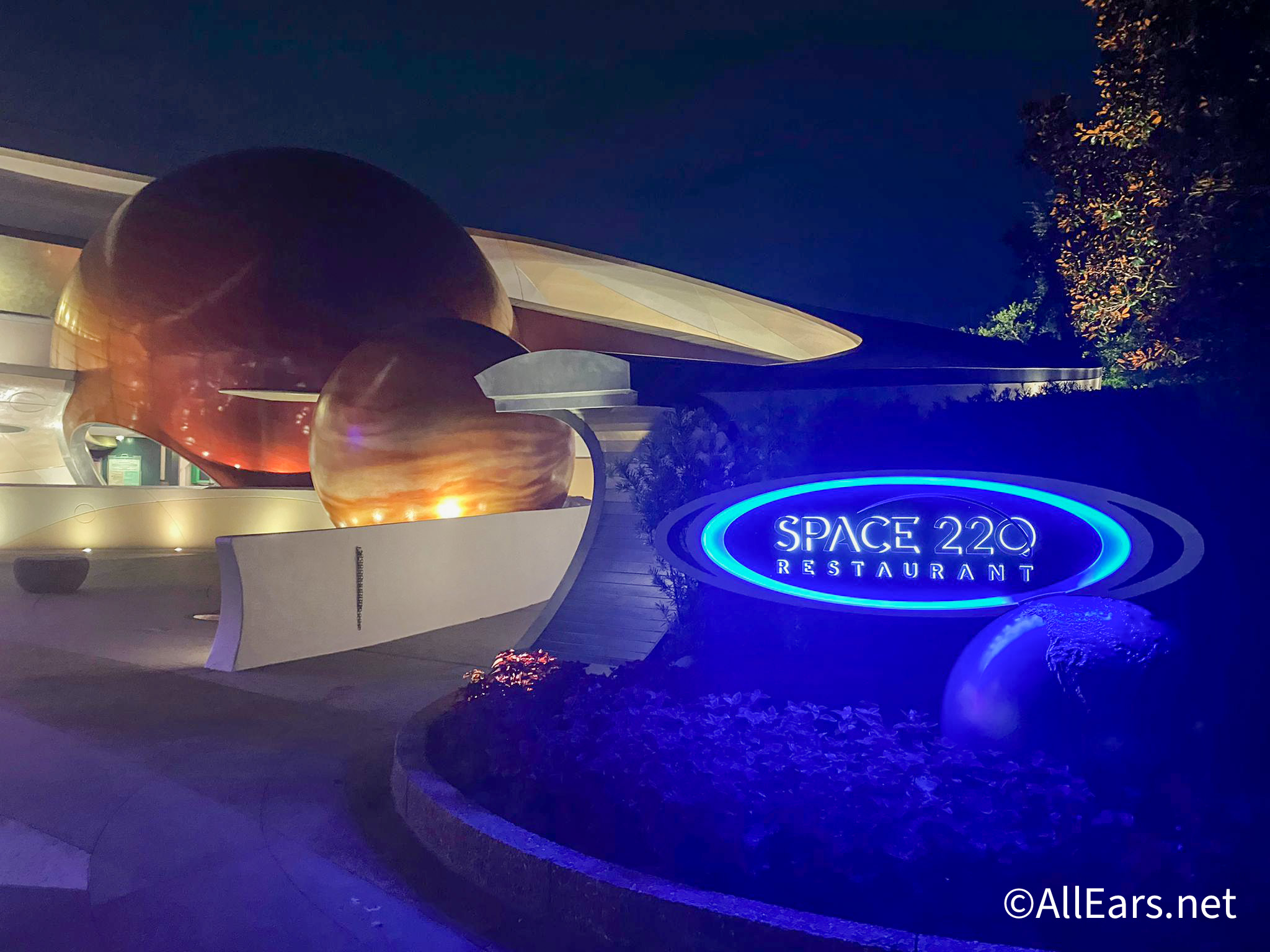 Although Space 220 initially took walk-ins, reservations are highly encouraged after September 27th, which means you need to plan in advance to visit. Space 220 features unique drinks and eats, and there's also a lounge option that's first come first serve if you don't care about getting lunch or dinner.
Atmosphere
Once you enter Star Wars: Galaxy's Edge, you're brought to the village of Black Spire Outpost on the planet Batuu, where there's shopping, rides, and eats.
Quick service location Ronto Roasters is home to the popular Ronto Wrap, with seating located around the restaurant, inside and out.
Docking Bay 7 is another quick service spot where you can actually dine inside (or outside), with a more immersive interior where you can even eat inside a cargo hold. Both Docking Bay 7 and Ronto Roasters take Mobile Order through the My Disney Experience app.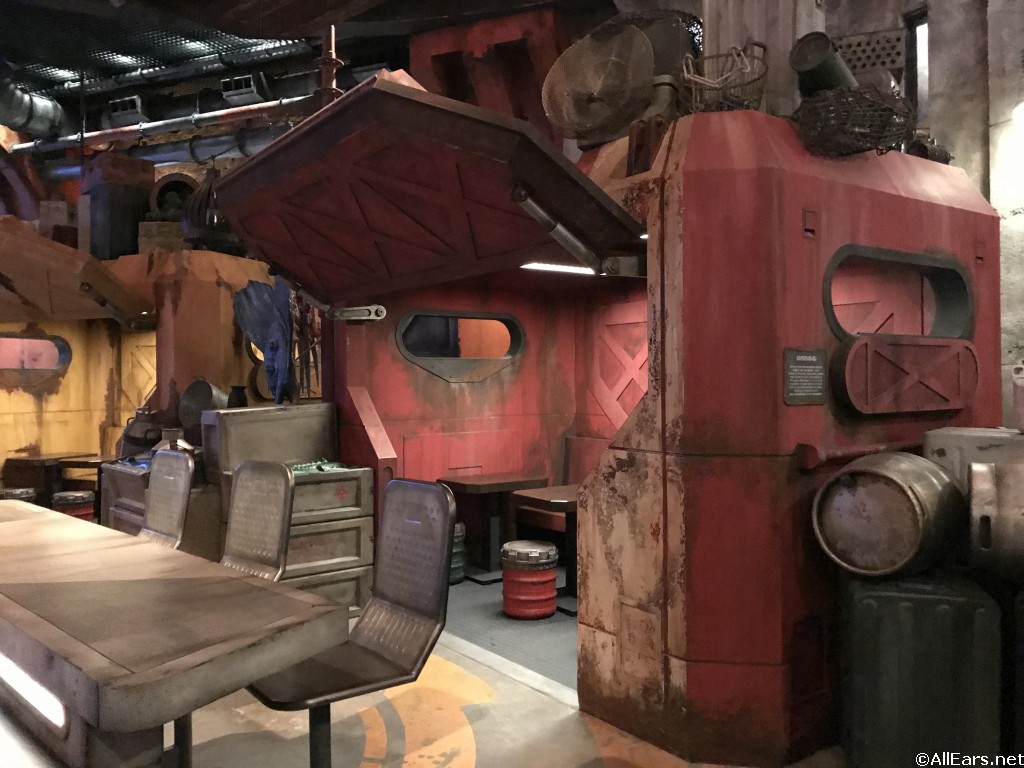 Alternatively, Space 220 is located right next to Mission: SPACE in EPCOT, and when it's your turn to be seated at your table, you take an "elevator" to the Centauri Space Station above the Earth.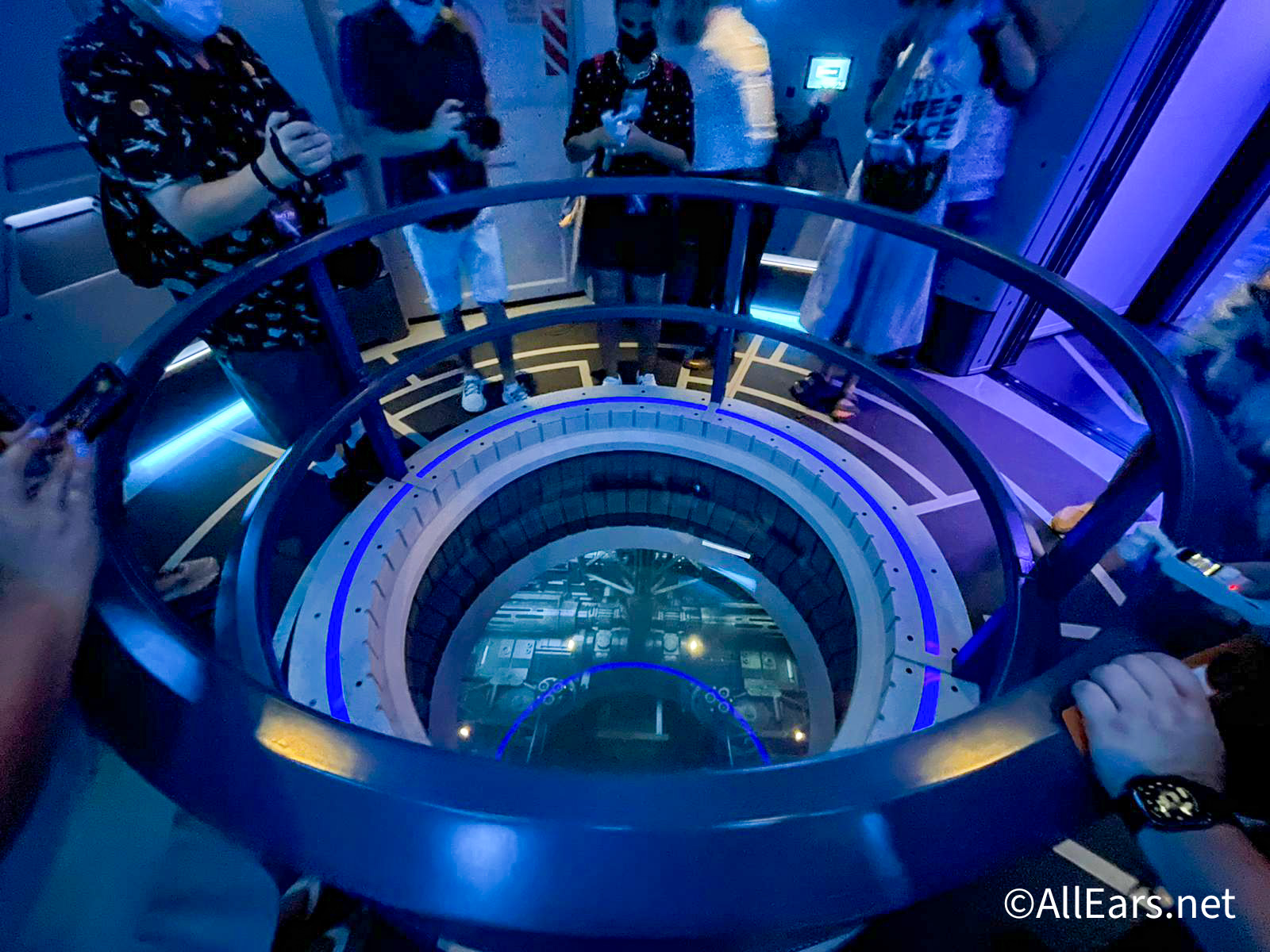 Once inside the restaurant, you're treated to panoramic views of the Earth and other space station activities outside the windows.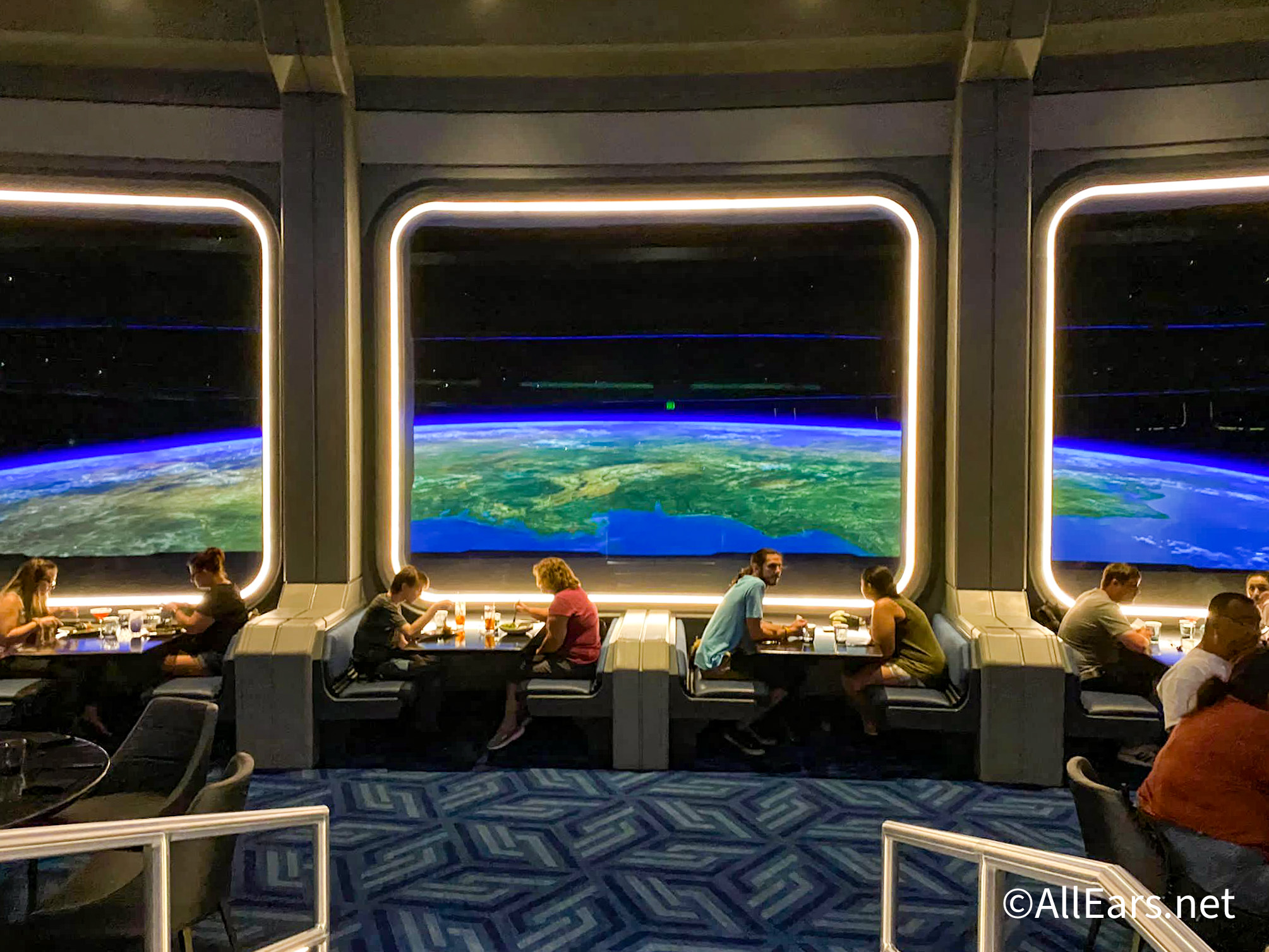 You might get a small dose of Star Wars in Space 220, as we also caught some Storm Troopers/astronauts fighting with lightsabers outside the windows!
So is the immersion of the entire Galaxy's Edge area enough to challenge Space 220?
Eats
There are a variety of foods in Galaxy's Edge, including the Ronto Wrap from Ronto Roasters, which is a popular dish containing Roasted Pork, Grilled Pork Sausage, Peppercorn Sauce, and Tangy Slaw wrapped in Pita Bread for $12.99. It's filling, delicious, and is great as an on-the-go kind of meal.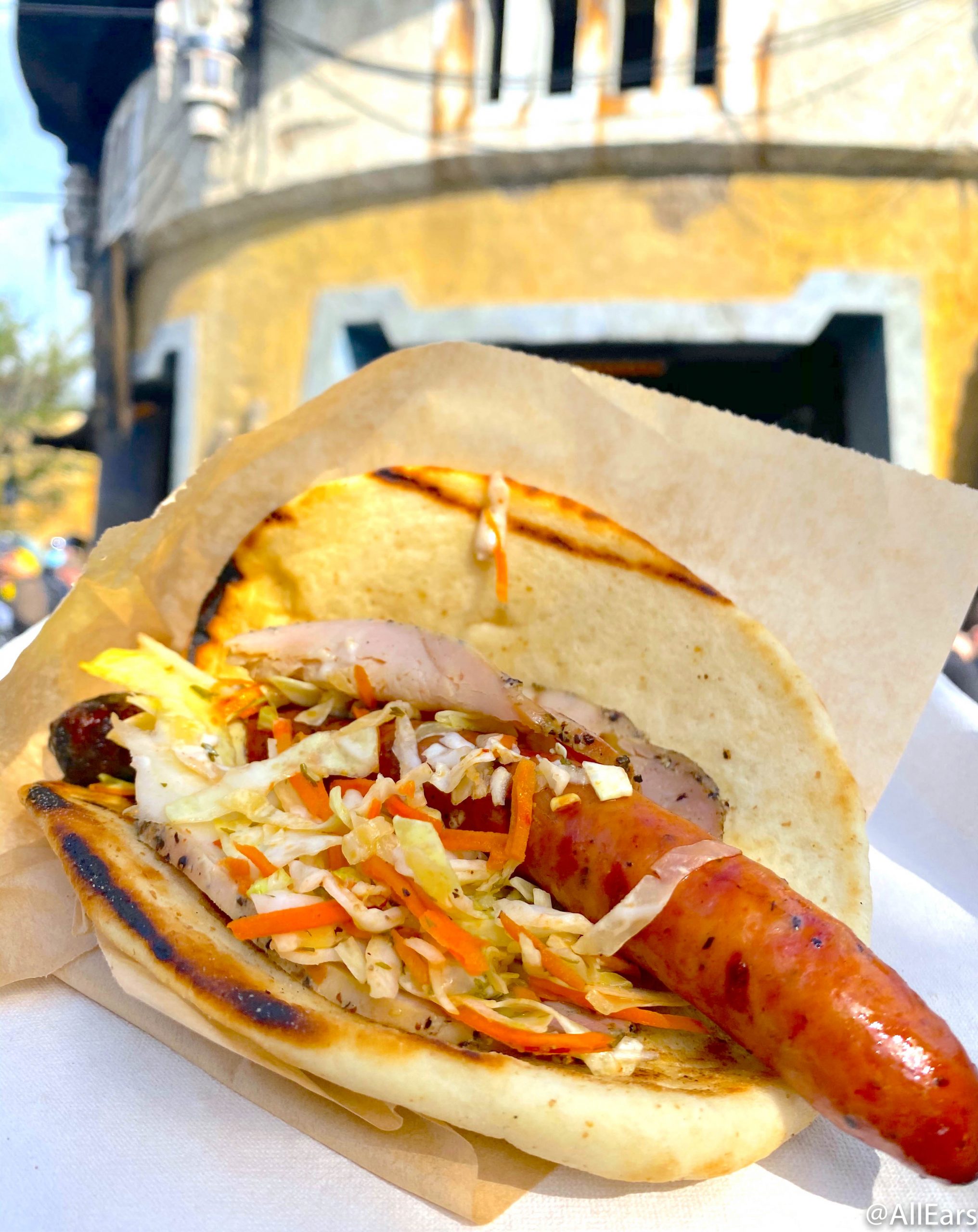 Docking Bay 7 serves lunch and dinner, including dishes such as Batuuan Beef and Crispy Topato Stir-fry for $19.99, or Fried Endorian Chicken Tip Yip for $15.49. The names sound special, but the Chicken Tip Yip is basically just chicken with Mac and cheese. We haven't always enjoyed the selections here, and sometimes the price is a bit high for the portions, but the atmosphere is fun.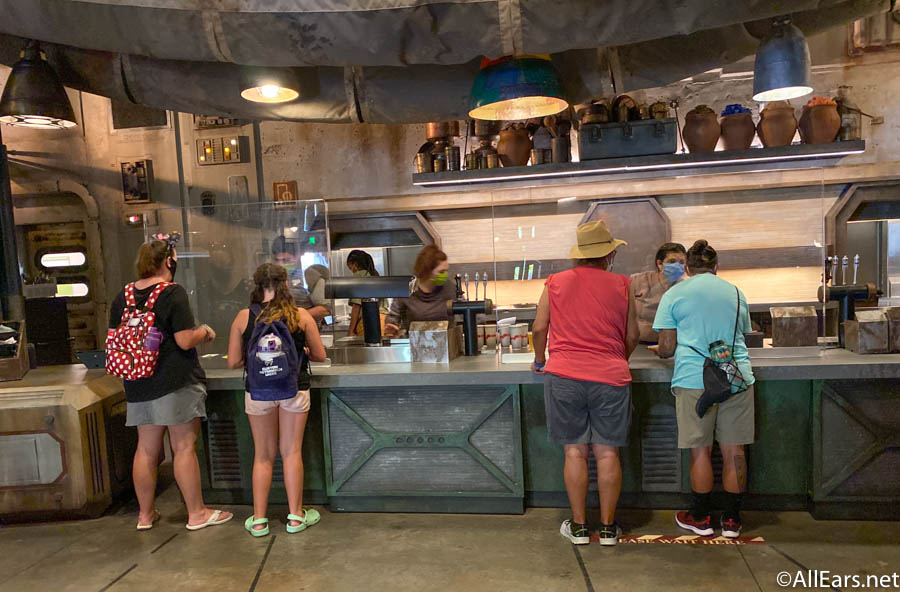 The Milk Stand serves plant-based Blue and Green Milk inspired by the original Star Wars trilogy, and you can get them with or without alcohol for a range of $7.99 to $14.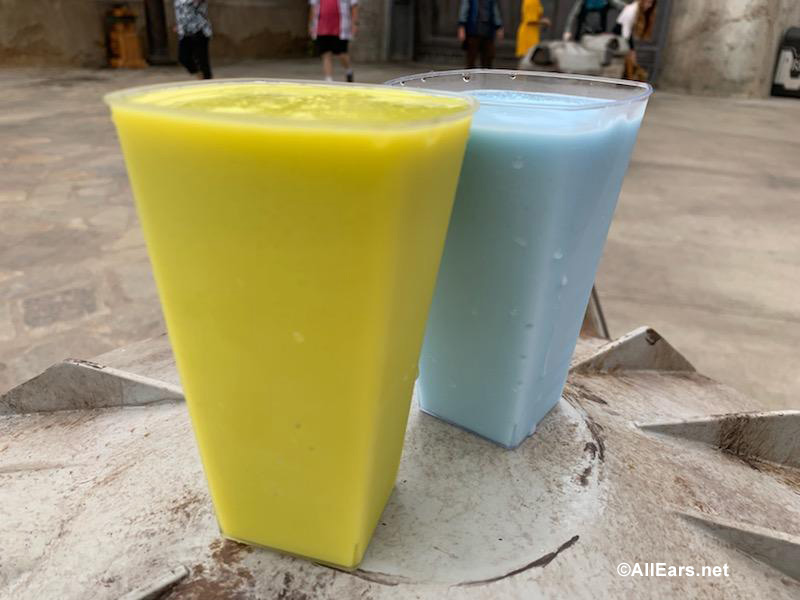 And Oga's Cantina has a really fun atmosphere, but the menu is somewhat lacking if you're hungry. Reservations can sometimes be tough to come by, and you might have to spend your entire visit standing. Alcoholic drinks range from $12 all the way to a Beer Flight for $85, and there are only two snack options available.
If you want a snack, you can always try the love-it-or-hate-it spicy sweet Outpost Popcorn Mix for $6.49.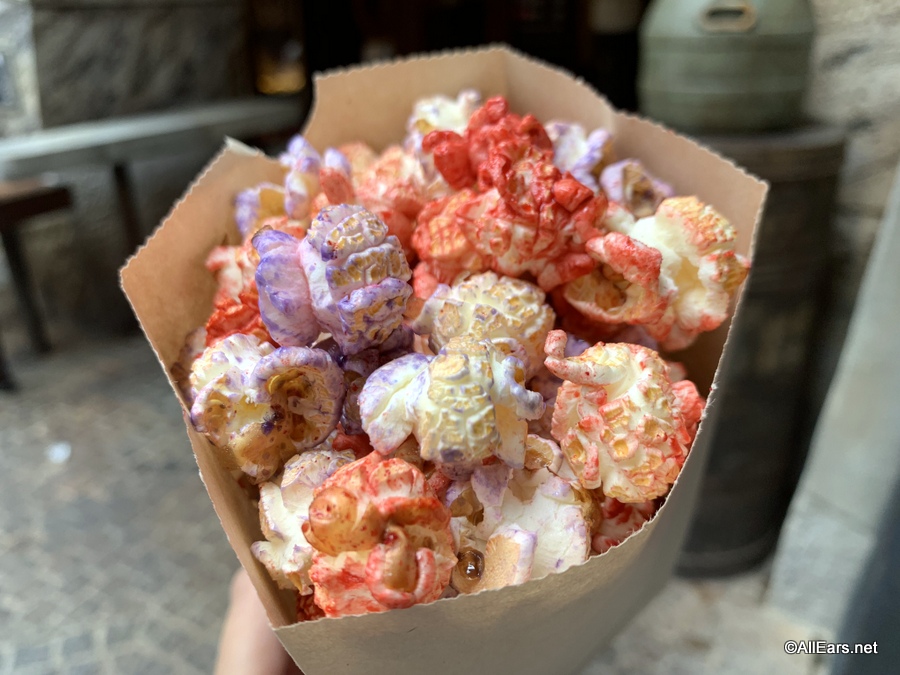 Space 220's foods and drinks are also unique, and we loved several main dishes. The Neptuna Tartare is beautifully presented with Yellowfin Tuna, Yuzu Ginger Miso, Soy, Avocado, Radish, Apple, and Sesame Crackers, and it's a main dish included in the $55 lunch prix fixe price.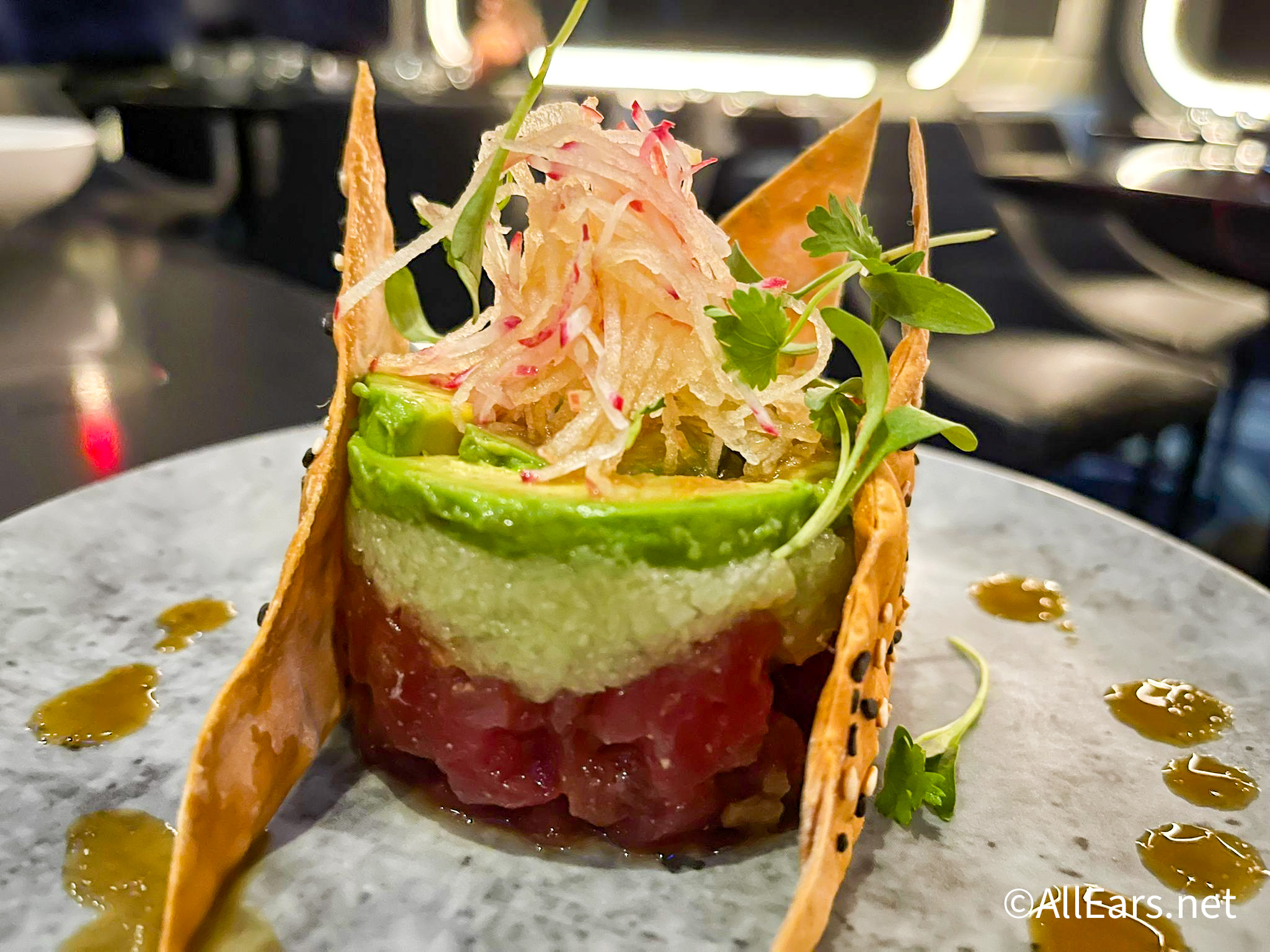 You can also get add-ons like the Galactic Lobster Globe for $18, and it includes a Maine Lobster Salad, Quinoa, Bulgur Wheat, Avocado, Lettuce, Mango, Citrus Dressing, and Crispy Wonton. It looks so futuristic!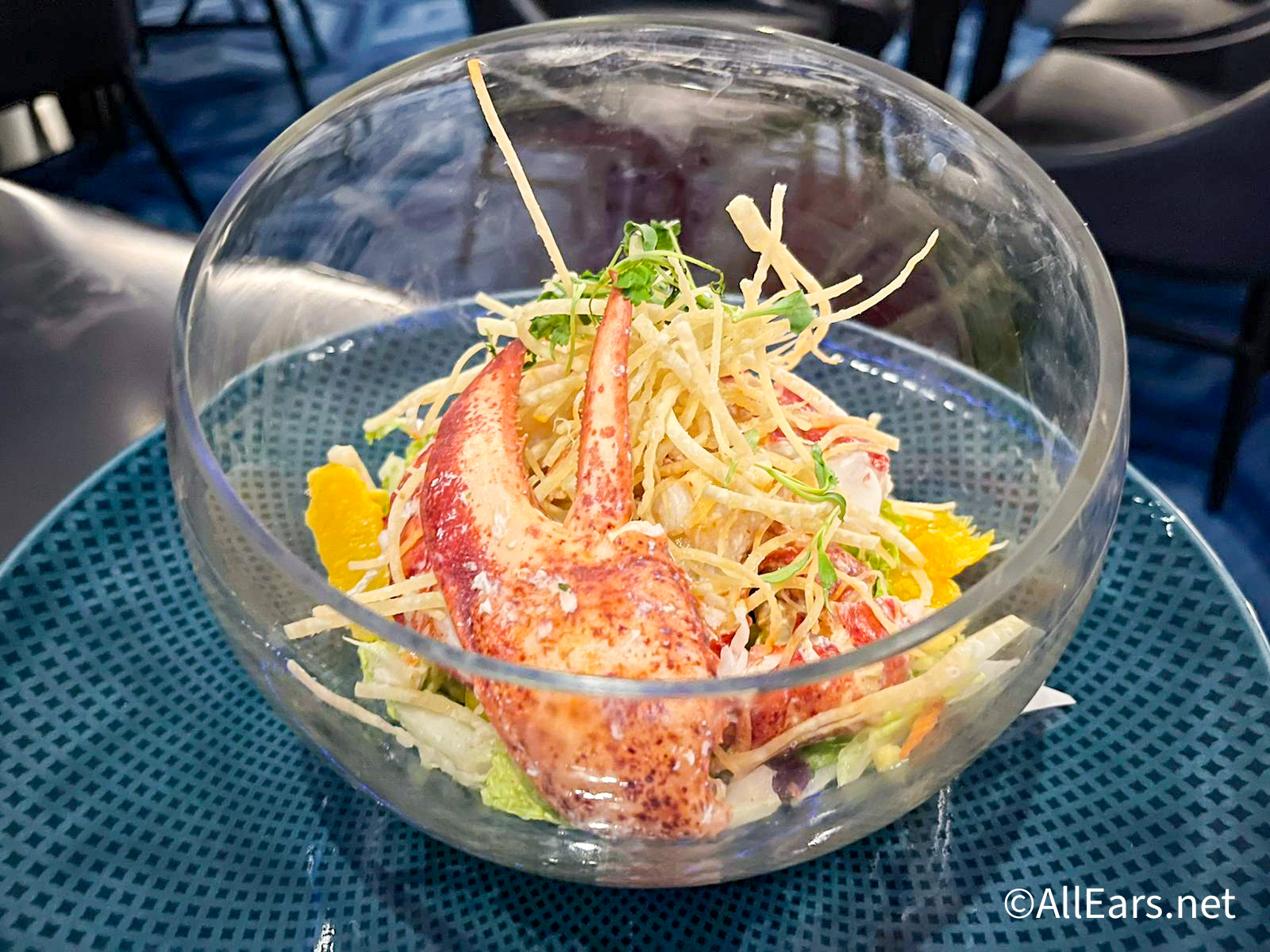 As for drinks, the Atmospritz is a sweet cocktail featuring cotton candy that dissolves into the drink for $15. There is also a drink with Pop Rocks candy!
Whether you eat at Space 220 for lunch, dinner, or visit the lounge, there are so many unique space food options with an incredible dining experience.
Overall
Galaxy's Edge is super fun and a must-do for Star Wars fans, but Space 220 delivers in food AND atmosphere. Still, if you're on a budget, or prefer the Star Wars theme, Galaxy's Edge might be the better choice.
Where would you rather get space food? Tell us in the comments!
Join the AllEars.net Newsletter to stay on top of ALL the breaking Disney News! You'll also get access to AllEars tips, reviews, trivia, and MORE! Click here to Subscribe!