Star Wars: Galaxy's Edges in Walt Disney World's Hollywood Studios and in Disneyland Park are the Parks' newest lands… er, planets.  While it is not a dining destination (we're in it for the immersive design and stellar rides!), it does offer an array of unique dining options. But some of those options aren't great, while others are worth the quick rocket ride over.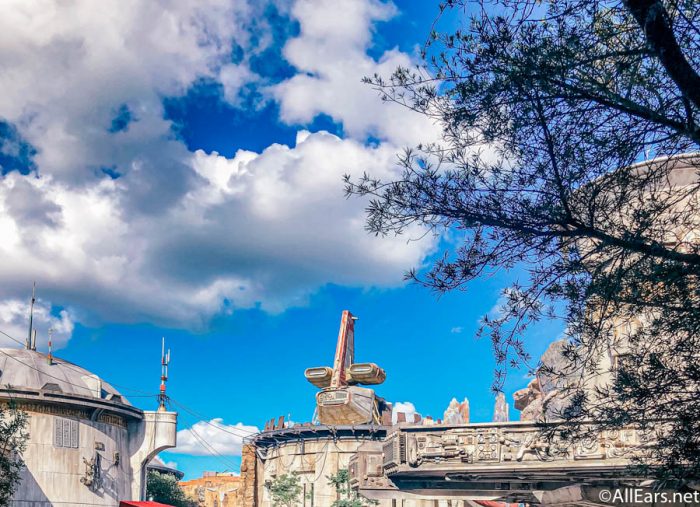 We're telling you

what to eat — and what to skip

— in Star Wars: Galaxy's Edge.
Serving breakfast, lunch, and dinner, Docking Bay 7 is the only place in Galaxy's Edge where you can sit and have a complete meal.  It is immersive (you can even sit inside cargo containers!) and has the broadest menu in Galaxy's Edge. So this is the place to go for a bigger selection if you have special dietary needs or picky eaters in your group.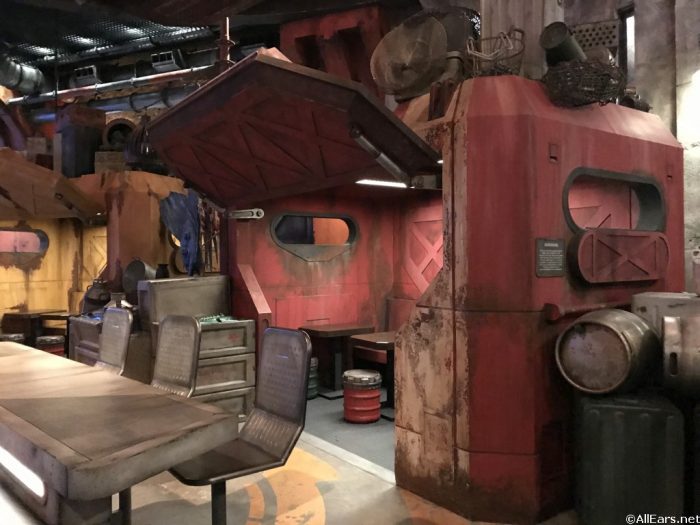 Eat this:  Docking Bay 7 has a few good things on its menu. One of our favorites is the Batuuan Beef Pot Roast. It was tender and filling. It is served with Cavatelli pasta, wilted kale, and mushrooms to make up a well-rounded meal. But be ready to pay for it, because at $18.99, it is on the more expensive side for counter service.  Another really good option is the Felucian Kefta and Hummus Garden Spread. Disney has recently started to focus on more plant-based options, and this is a good one.  It features delicious plant-based meatballs with hummus and pita with a cucumber relish. Even meat eaters liked this one!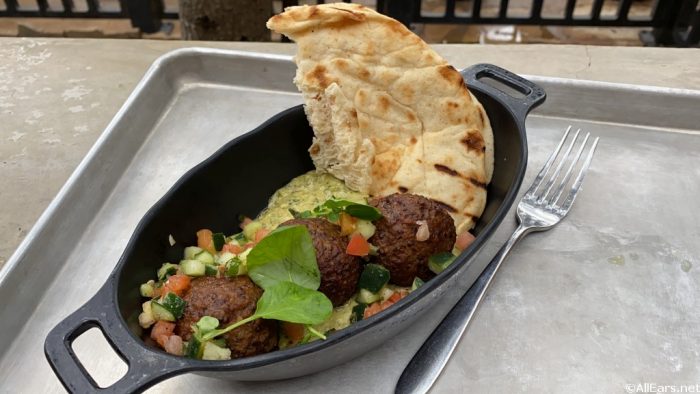 Not that: On the Kids Mickey Check Menu, you'll find the Takodana Veggie Dippers Youngling Meal. There isn't anything wrong with this meal, but it is a very basic plate of 'dirt' (hummus) with raw vegetables and multigrain crisps for dipping.  There was nothing about this that wowed us, and with all the walking and activity at the parks, it wasn't a very filling meal. 
Ronto Roasters is a quick service restaurant with no real walls and dedicated indoor seating (there are some scattered tables and chairs in the vicinity, though). Their food is handheld and designed to eat on the go.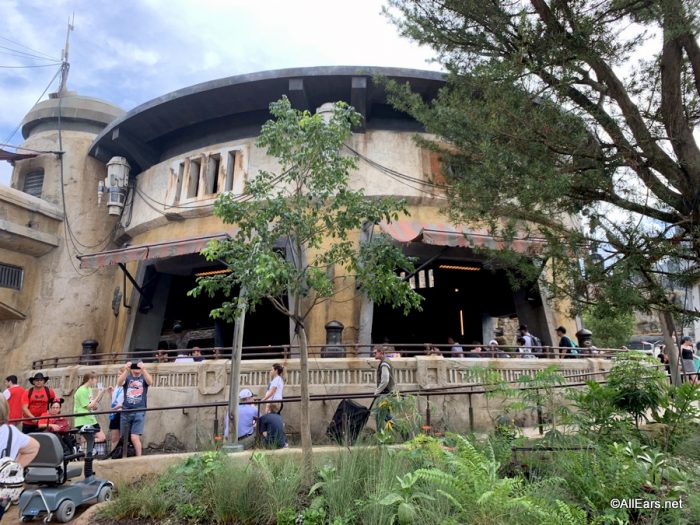 Eat this: The Ronto Wrap is a pita wrap with roasted pork, pork sausage, peppercorn sauce, and a tangy slaw. The sausage is spicy, and the peppercorn sauce adds flavor and spice.  There is also a breakfast version that has the sausage with scrambled eggs and cheddar cheese which is also good! If you don't eat pork, Ronto Roasters at Disney World offers a chicken version, and Disneyland's Ronto offers a plant-based option.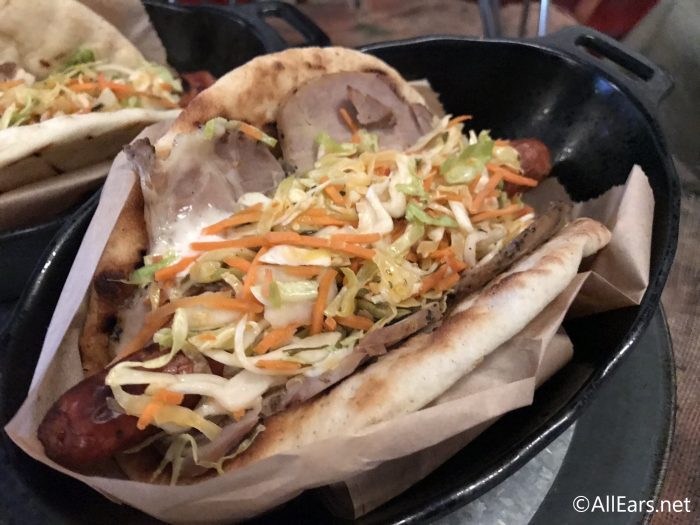 Not that: At Ronto Roasters you can get Nuna Turkey Jerky to grab and go. The jerky comes in two profiles: sweet and spicy. The Turkey Jerky is just okay. It didn't impress us all that much, and really, there are so many great snack options in the parks that, at $7.49, we say pass. 
Oga's Cantina, while a great and fully immersive experience, is not a place you would go to get something to eat.  This is primarily a drink service experience. They do offer a couple of small bites, and if you do want to try it out, we highly recommend getting a reservation, because it can be hard to get in otherwise.  Even with a reservation, you may be 'seated' at a bar or tables where you will actually still have to stand. But it IS worth experiencing, at least once. Oga's features mixed drinks as well as beer and wine.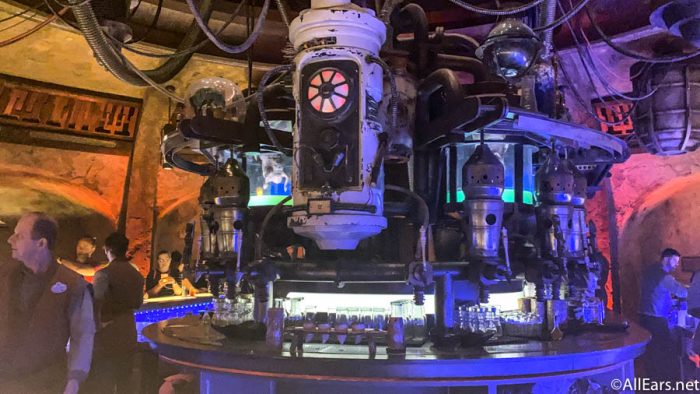 Eat this:  It's pretty sweet, but the Mustafarian Lava Roll at breakfast is a giant swirled roll filled with chocolate 'lava' spread and topped with glaze and cookie crumbles.  It is a nice little treat but not worth making a special trip to Oga's; you can get the same Mustafarian Lava Roll at Docking Bay, too.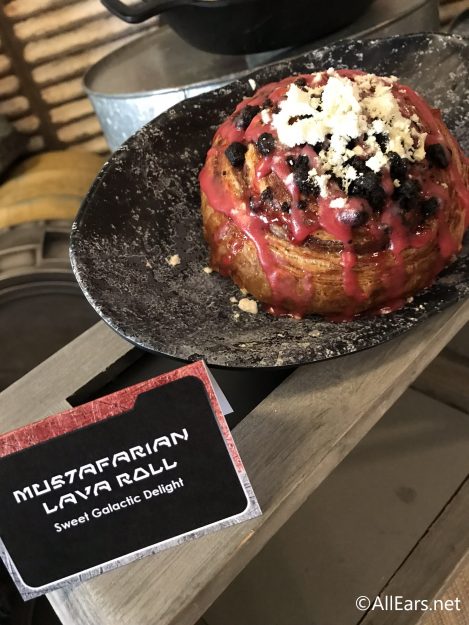 Not that:  Previously a secret menu item, the Happabore Sampler is a charcuterie board with cured and roasted meats, cheeses, and pork cracklings. It just isn't good. It's $21, and the paté wasn't so great, some of the components were too salty, and it was just overall not a great choice.
Milk Stand is primarily a drink stand, but recently they added three options for breakfast, too! Of course the big draw here is the Blue Milk and Green Milk inspired by A New Hope and The Last Jedi. These are plant-based milk options. Blue Milk has a mixed fruit underlying flavor while Green Milk is a little citrusy.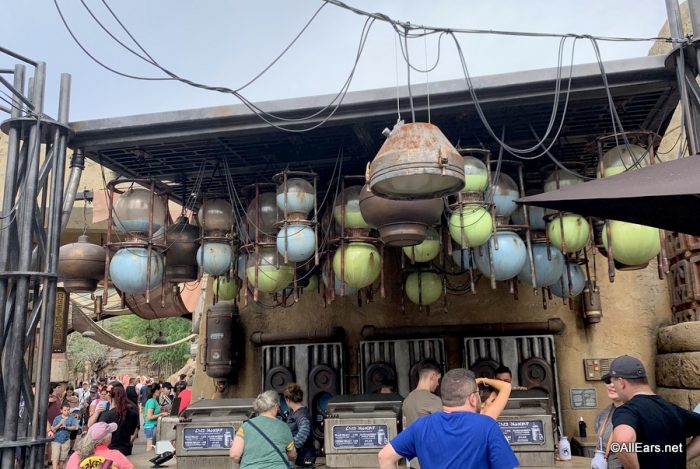 Eat this: At Disney World only, Green Milk Bread Pudding is our favorite of the three breakfast options added in early-2020. The crunchy bits on top are a real treat, and the bread pudding soaked in Green Milk is actually better than Green Milk on its own.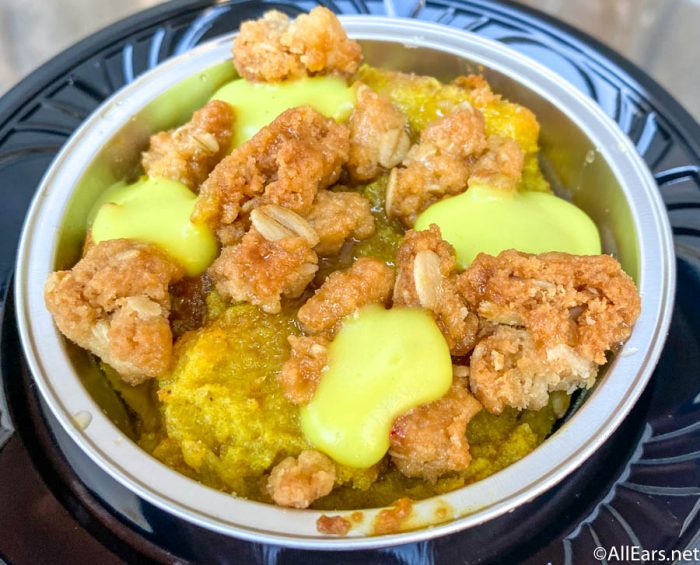 Not that: Of the three breakfast options (currently only at Disney World's Stand), the Wamba Yogurt Cup is the least satisfying. Though a nice, light option if you're looking for it, we liked it the least.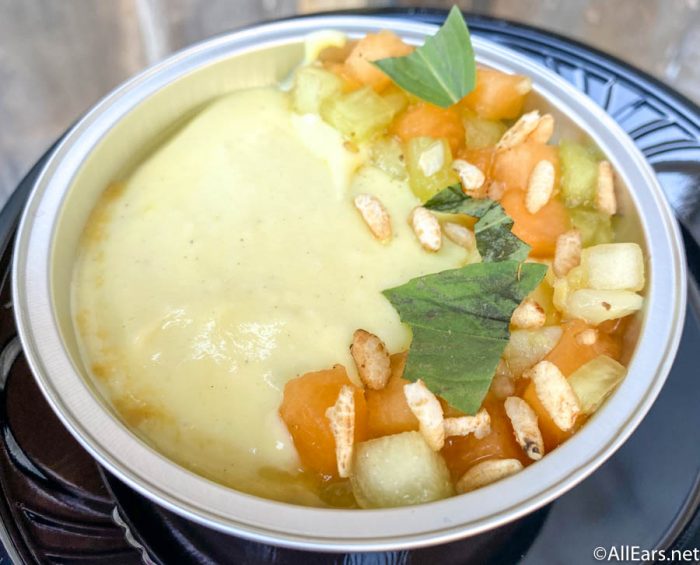 Kat Saka's Kettle is a grab and go snack counter. They serve popcorn as well as hot chocolate, soft drinks, and bottled water. This is a good place to pick up thermal detonator Coke bottles if you're looking to collect one or more!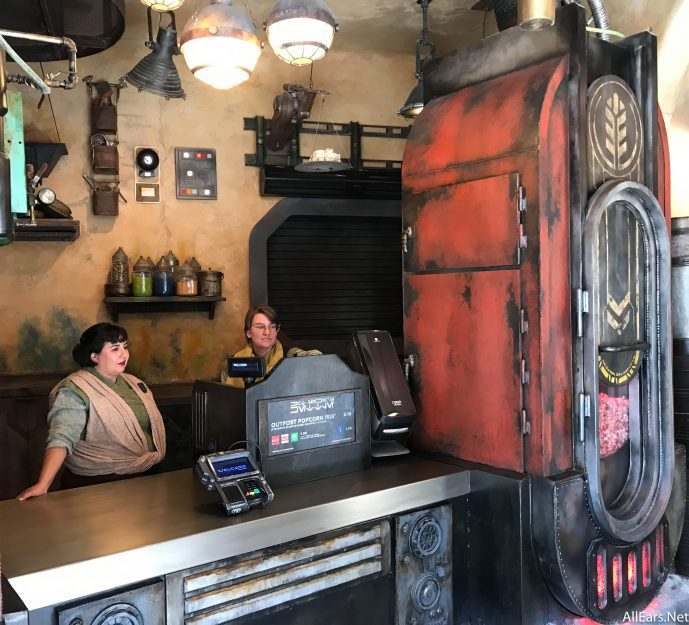 Eat this: Available only at Disneyland, Chocolate Popcorn with Crait Red Salt was a hit with us.  It had just enough flavor without being too sweet. And the mix of chocolate and salt… well, that speaks for itself!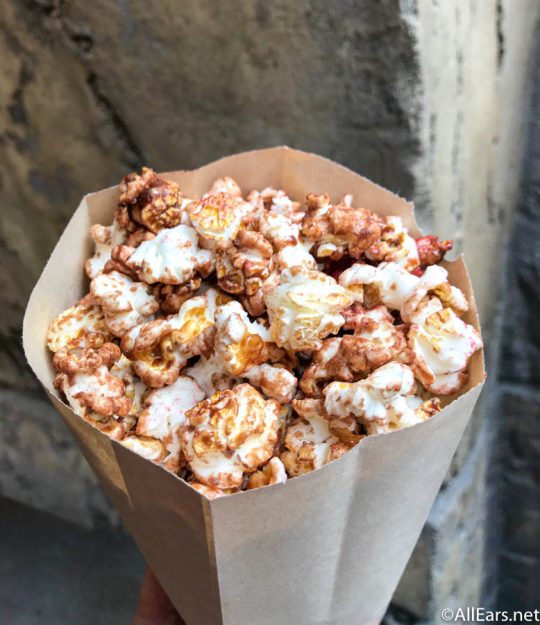 Not that:  The Outpost Popcorn Mix (available on both coasts) is just okay, despite being the Kettle's signature snack.  It's a blend of sweet and spicy flavors, and it smells really good as you approach the counter.  But at $6.49 for a small serving of popcorn that tastes like it has been sitting in the popper all afternoon (because it has been), no thanks. At Disney World they also serve Green Galaxy popcorn, which is your standard buttered popcorn tinted green, also not so fresh.
Have you dined in Galaxy's Edge on either coast? Let us know your favorites and the dishes you'll skip by dropping a comment below.