Ahead of the reopening for select Disney World Resort hotels on June 22nd, Disney released new information regarding what policies will be in place, and what the resort experience will look like when the hotels do reopen.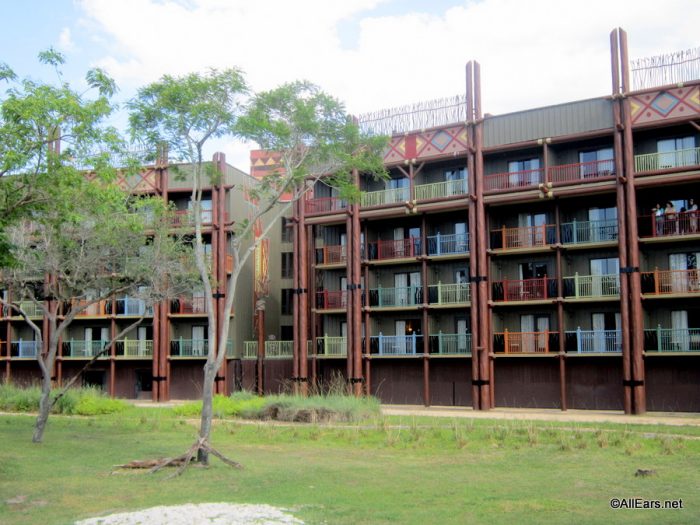 Although there is no set date for the rest of the Disney World Resorts' reopening, there are plenty of new procedures to expect like different cleaning protocols and reduced amenities and activities.
While My Disney Experience has been an essential tool to many park goers when they travel to Disney World, the new changes and guidelines coming to the Disney Resorts make it even more important to use during your vacation.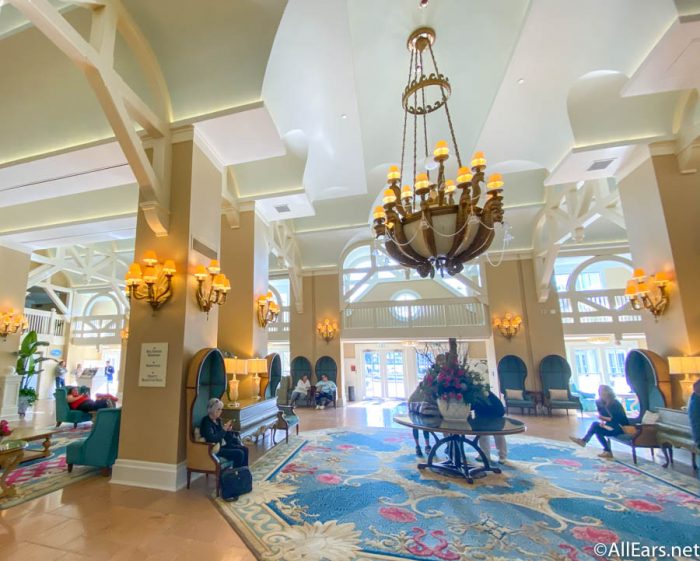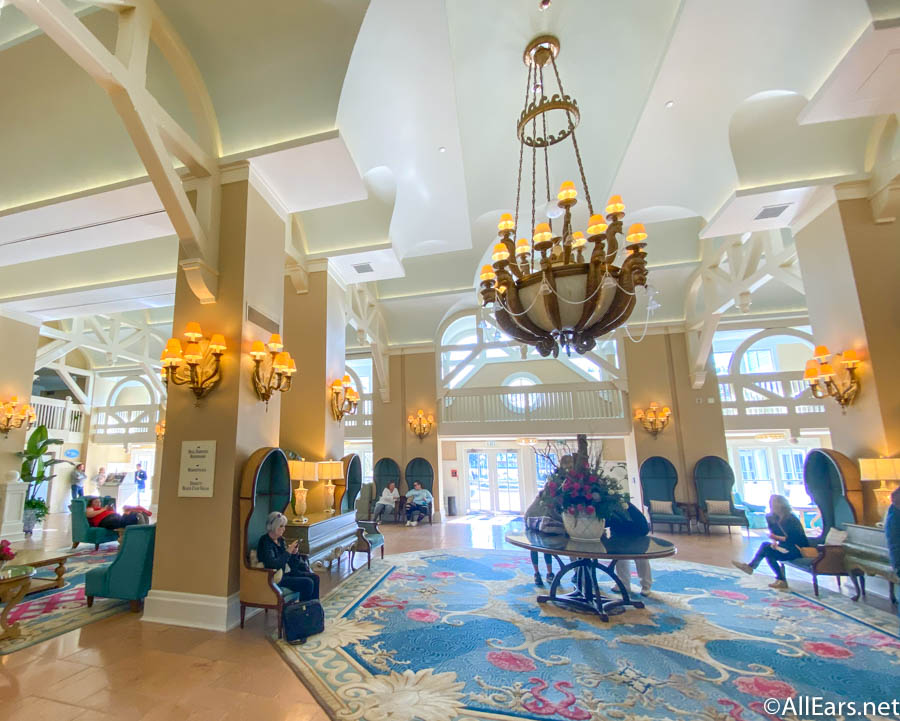 Contactless Payment
While Disney World has already been promoting contactless payment in dining and retail locations in Disney Springs, the Disney Resorts will be leaning towards this method as well.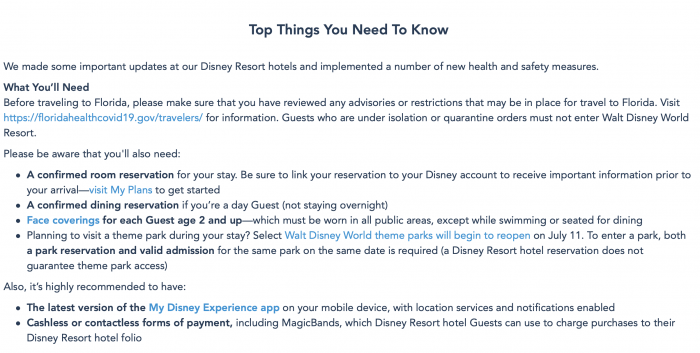 On top of Apple Pay, Disney Rewards Redemption Cards, and Disney Gift Cards in the My Disney Experience app, guests can also directly link up their MagicBands to charge purchases to the rooms at the resorts.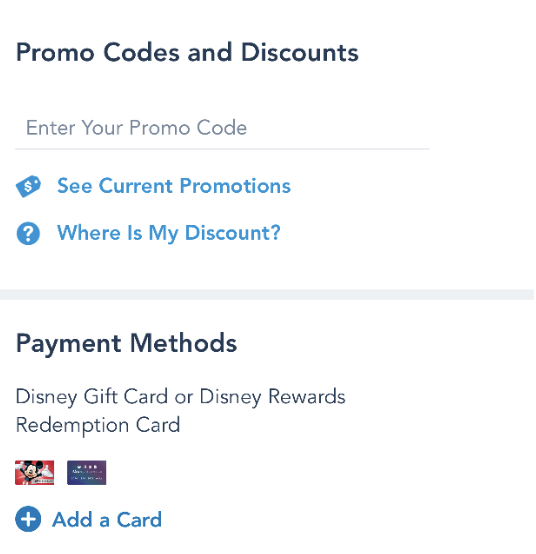 Virtual Chat
Disney will also be adding a feature on the app on June 22nd where guests can talk to a Disney Resort Cast Member nearly anytime during the day. You'll be able to access the virtual chat so you don't have to go to the Lobby, stand in lines, or initiate more in-person contact.

Check-In and Check-Out Procedures
While Disney World has always has an online check-in service, the resorts are recommending that guests use this method online or through the My Disney Experience app before they arrive. They will receive a notification when their room is ready and enter with a MagicBand or the My Disney Experience digital key.

If guests don't receive their MagicBands prior to arrival, they can visit the front desk at some point to pick up their bands. When guests are leaving the resort, they will automatically be checked out of their rooms. Unless there are unresolved charges on their hotel folios, they can skip the front desk during the check-out process.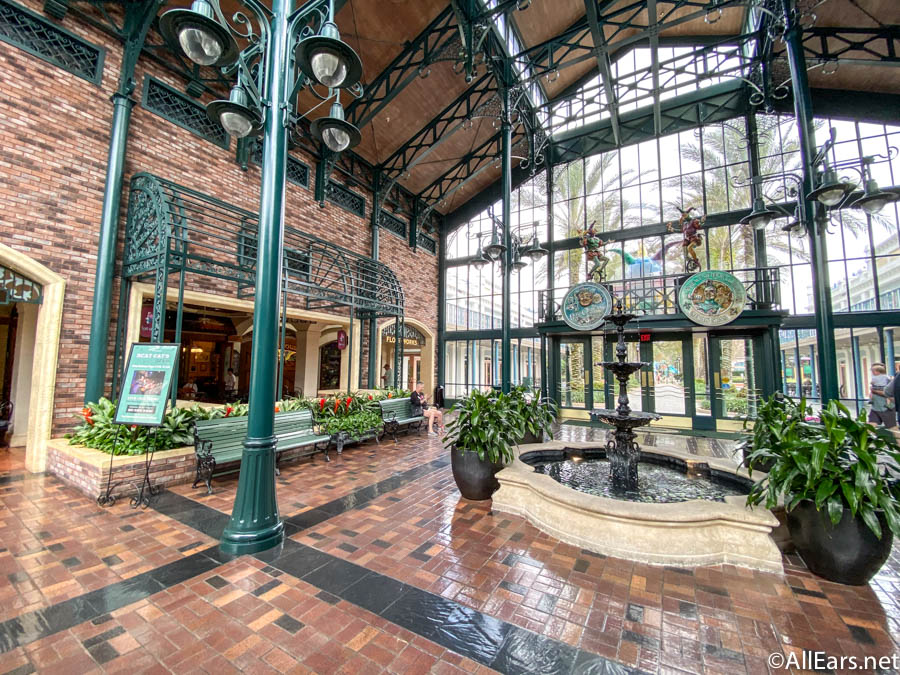 If you don't already have the My Disney Experience app downloaded to your phone, you'll want to add it before your vacation since it will be an even more helpful tool during the reopenings. As Disney announces more news and updates around the resorts, we will continue to give your information about your future visit to Disney World!
Will you be staying at a Disney Resort any time soon? Let us know in the comments below!