We're at the opening of Space 220 in EPCOT, and we can't wait to share everything happening with you!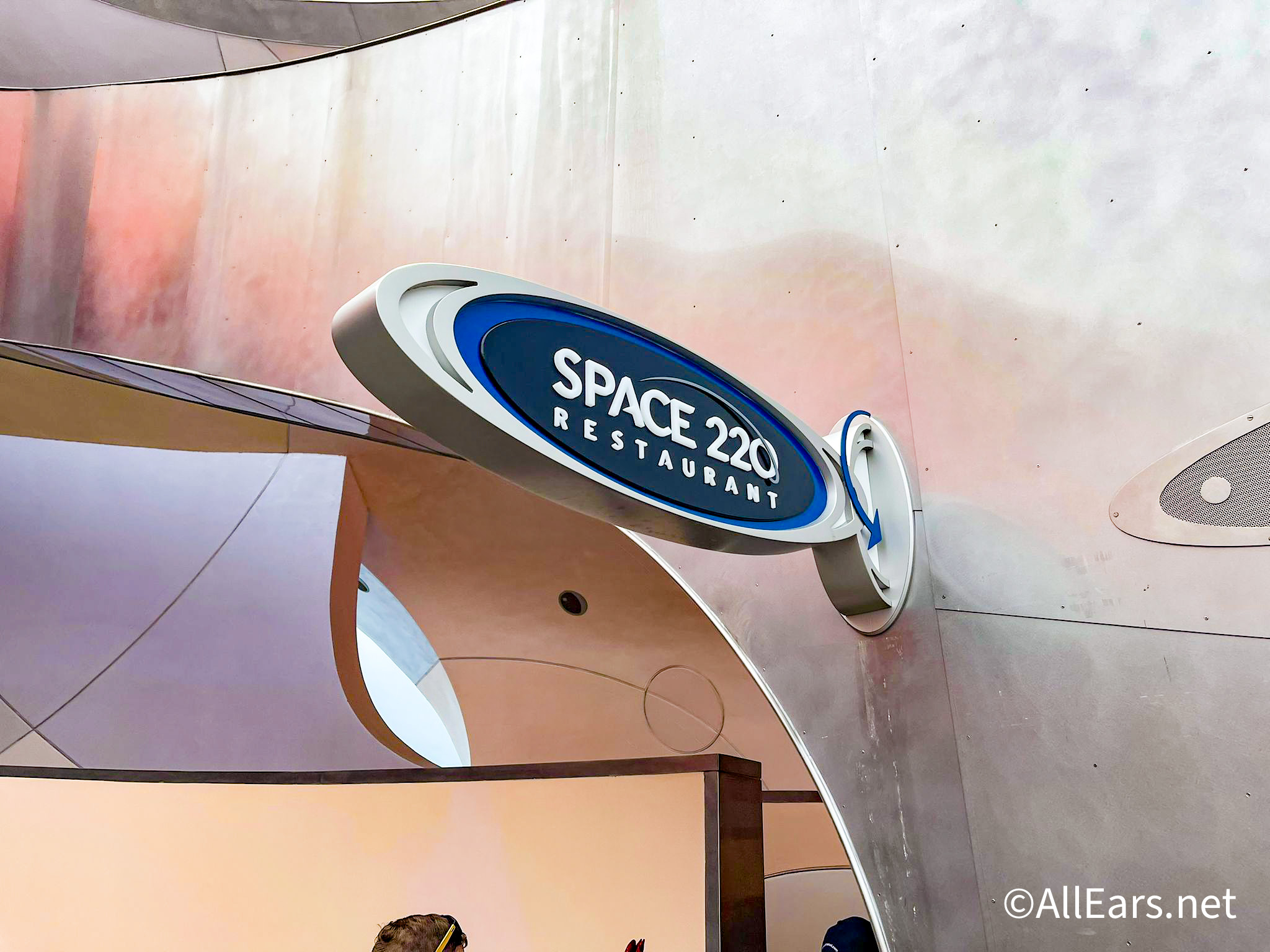 When guests start their experience, they will travel in an elevator featuring a virtual simulation that takes guests 220 miles above earth to the Centauri Space Station. Once they arrive, they will have a list of space-themed dishes and cocktails to choose from as they admire the panoramic, rotating view of both earth and space!
And, we're giving you a look at the crowds we spotted during restaurant's huge grand opening! Prior to the park opening for the day, there was already a number of people waiting out front.
Once we were inside the park, though, it took a bit of time to make our way from Future World…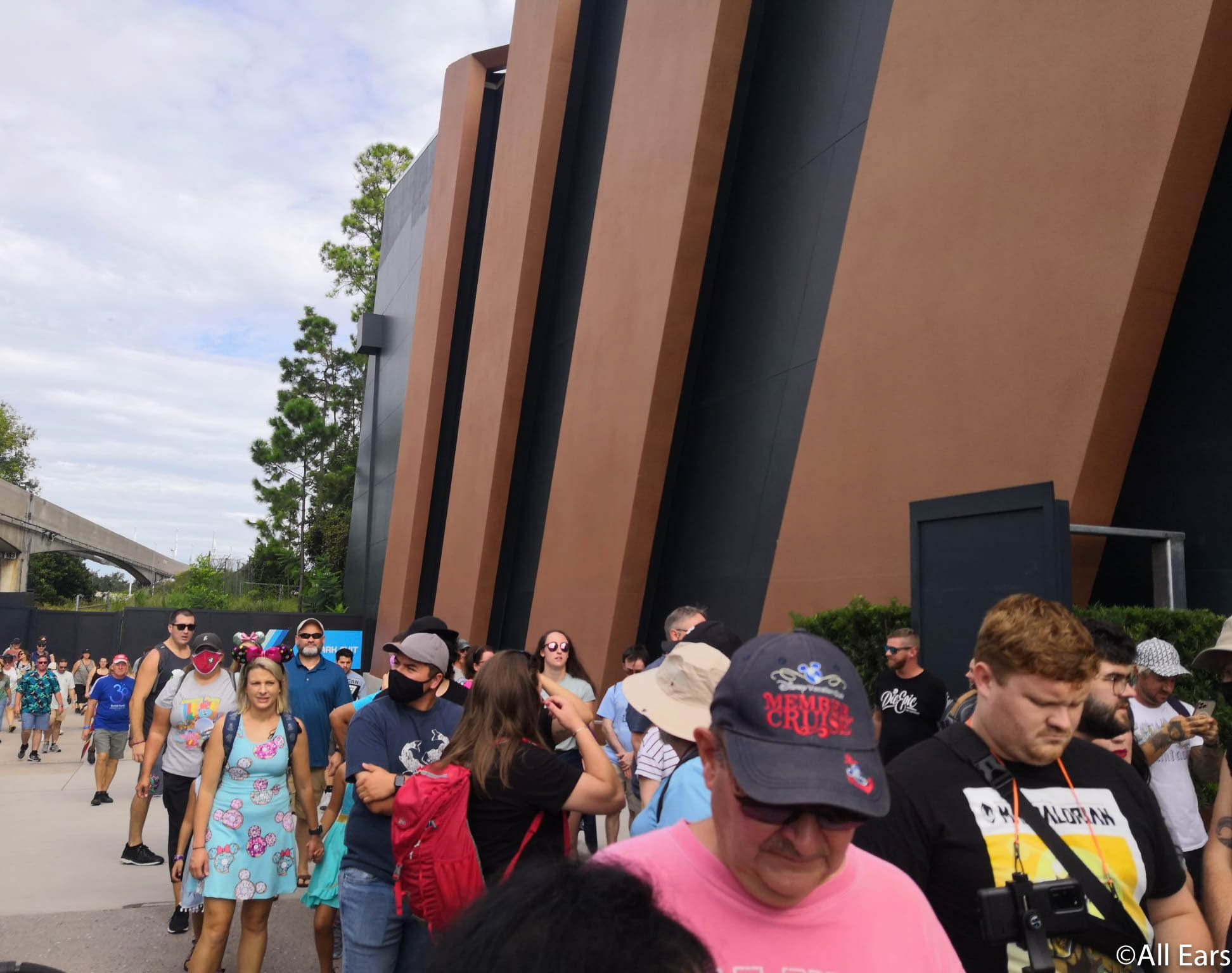 …all the way over to Mission Space, where Space 220 is located nearby.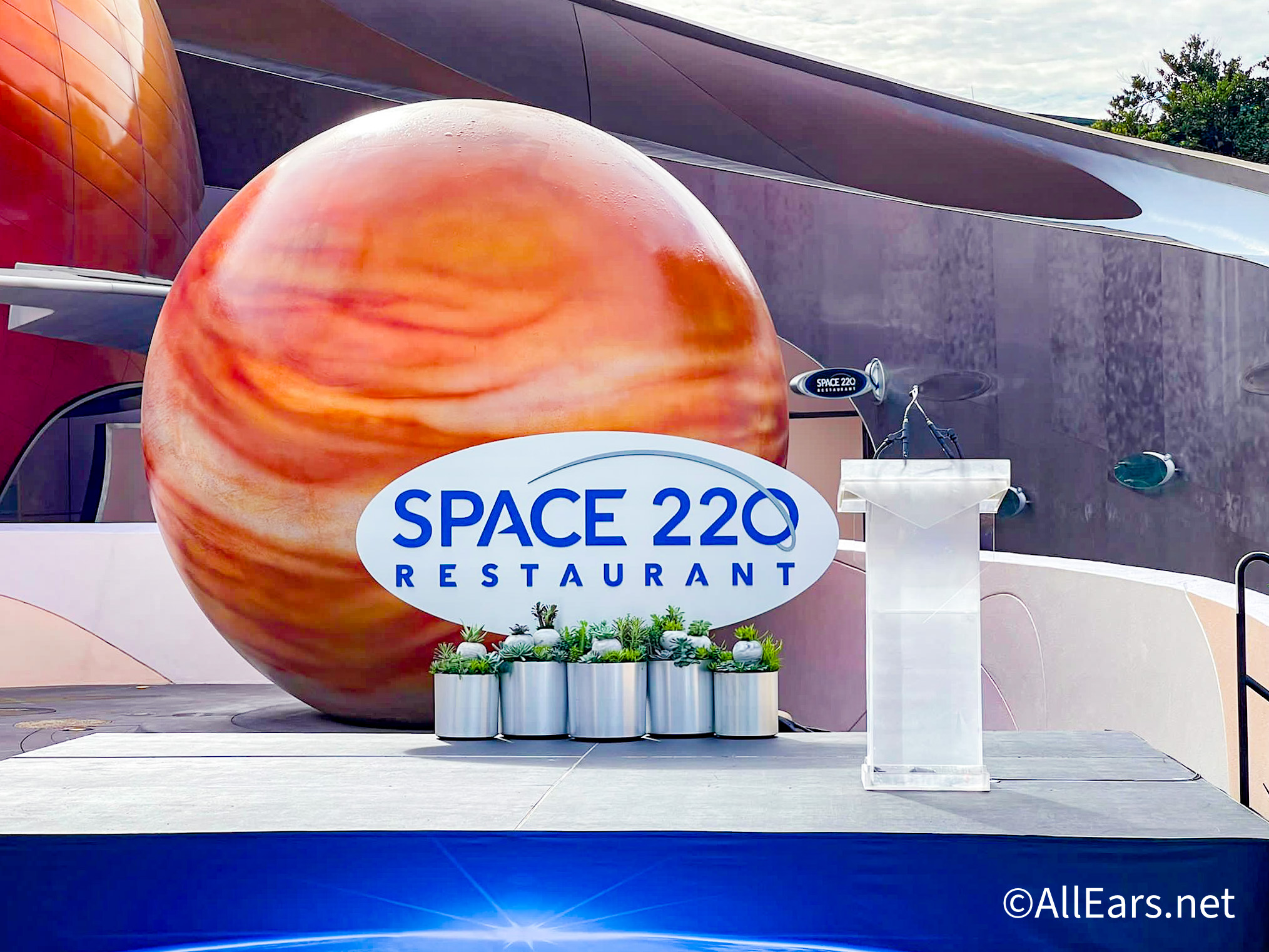 While the crowds of people were slightly chaotic when we got there, more organized queues were formed as we neared the restaurant's entrance.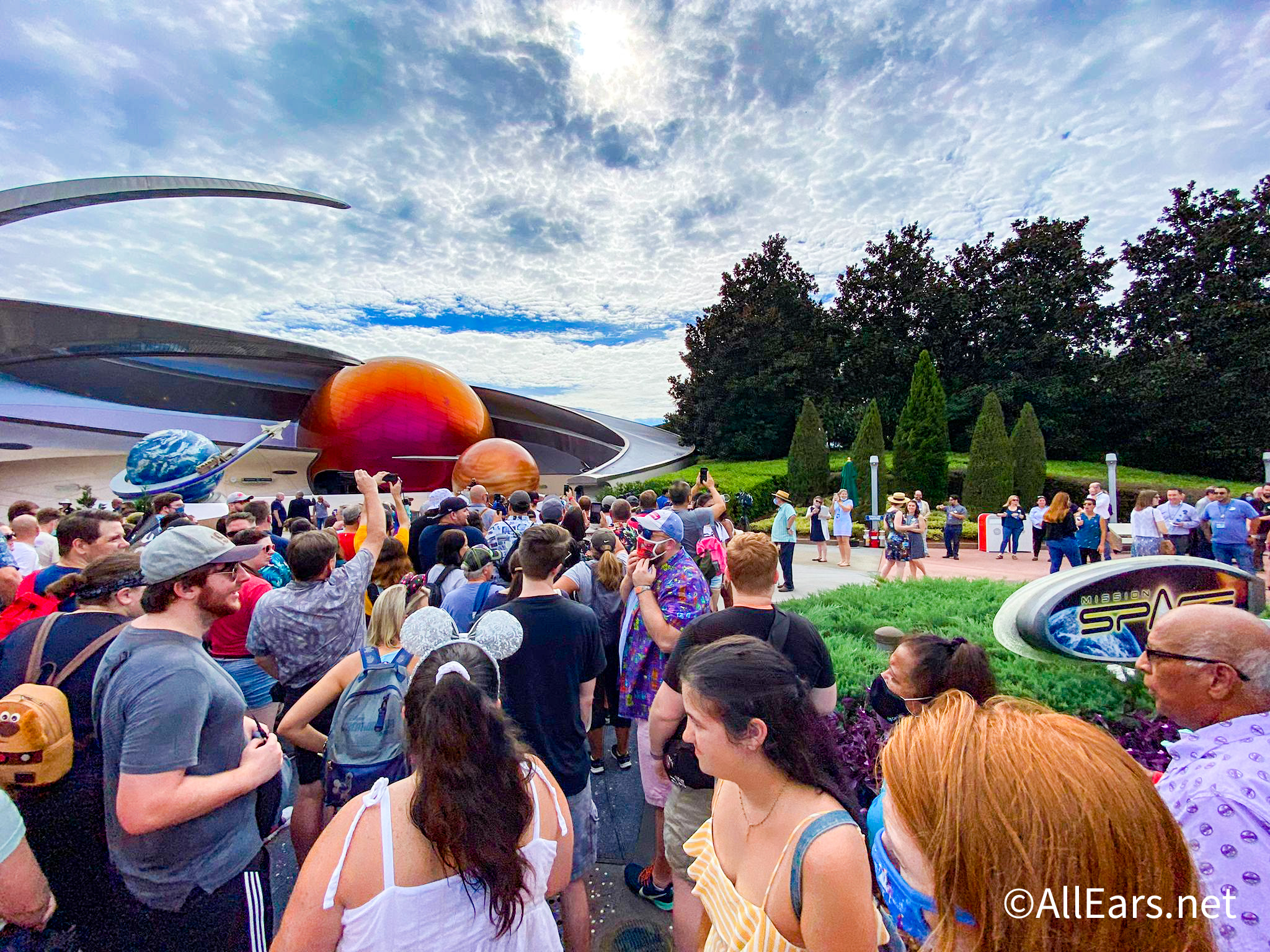 Although reservations have opened for Space 220 today, walk-ins are also welcome through September 27th. After that, the restaurant will switch over to a reservation-only accommodation system instead!
A current look at the line to get in for Space 220. The restaurant opens today, and will be walk-up only until September 27th when it will switch to reservations. pic.twitter.com/EfltlH2Dlm

— AllEars.Net (@AllEarsNet) September 20, 2021
But, for today, guests needed to check-in with a host in order to join the walk-up waitlist. After they were called back for their reservation, parties were asked to wait inside the Departure Lounge before journeying to the space station!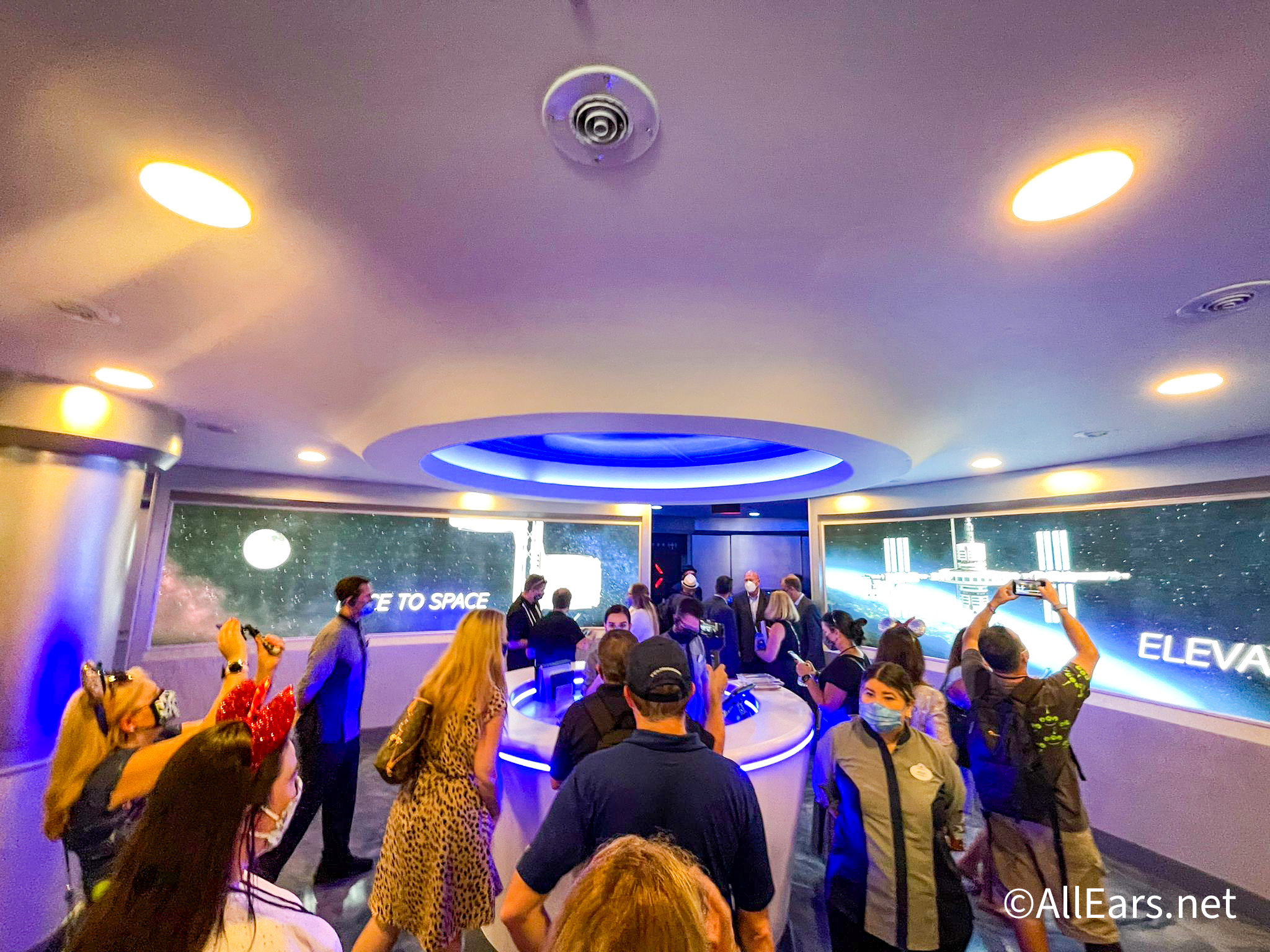 As of 1 PM, Space 220's walk-up waitlist reached capacity for the day. Guests are expected to wait in line, instead of being able to walk around prior to their return time. Our reporters have also been waiting in line for four hours as of 2 PM, and they still have a bit to go before they enter the restaurant! We'll keep you updated on everything we see, taste, and experience during Space 220's official grand opening! And, you can stay tuned with All Ears for the latest Disney entertainment and news coming soon!
Will you be visiting Space 220? Let us know in the comments below!