It's finally time for guests to be able to travel all the way to the Centauri Space Station for an out-of-this-world dining experience at Space 220!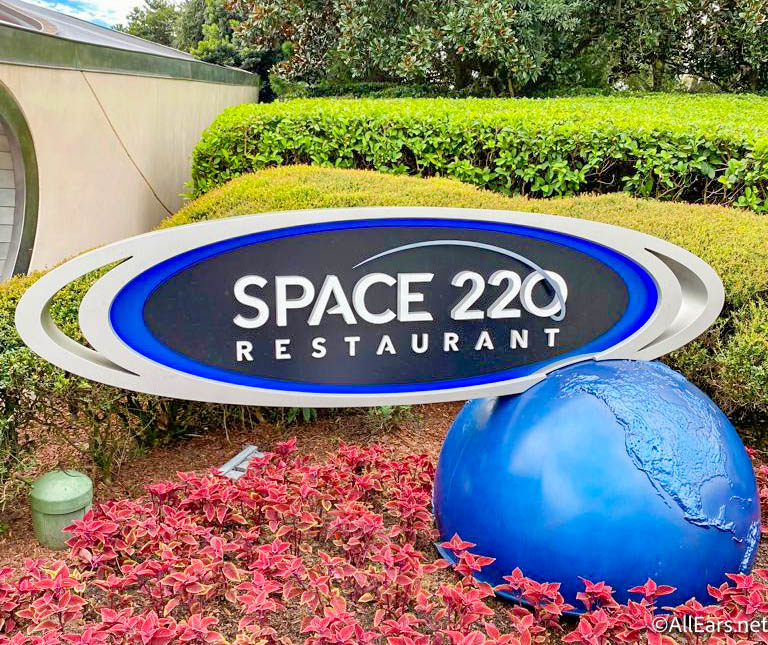 The restaurant is located next to Mission Space, where guests are sent 220 miles above the Earth in a virtual simulation elevator. Once guests arrive to the space station, they will have a panoramic and rotating view of space to go along with their meals. And now that the restaurant has officially opened, we're taking a look on whether or not it's worth the cost.
Experience
During opening day of Space 220, the crowds were already forming prior to EPCOT's opening for the day.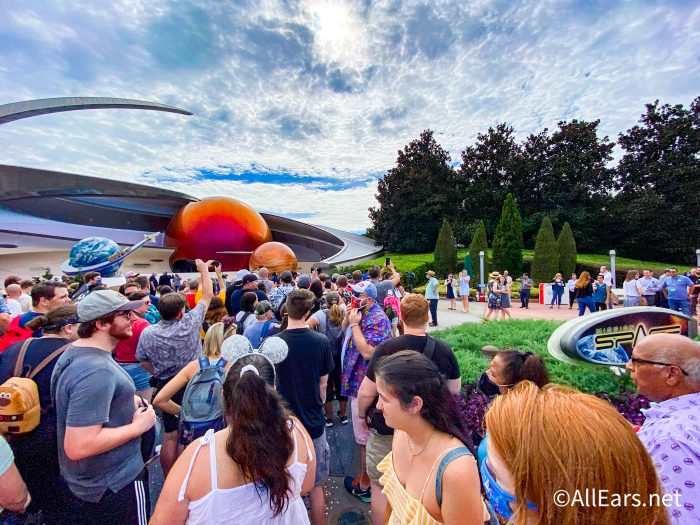 Since the restaurant opened as walk-in only (and will change to reservations starting September 27th), yesterday was on a first-come, first-serve basis. However, today that changed over to a virtual queue system.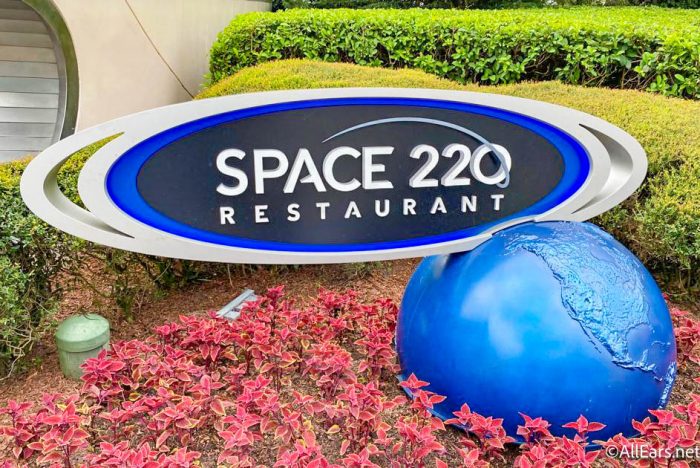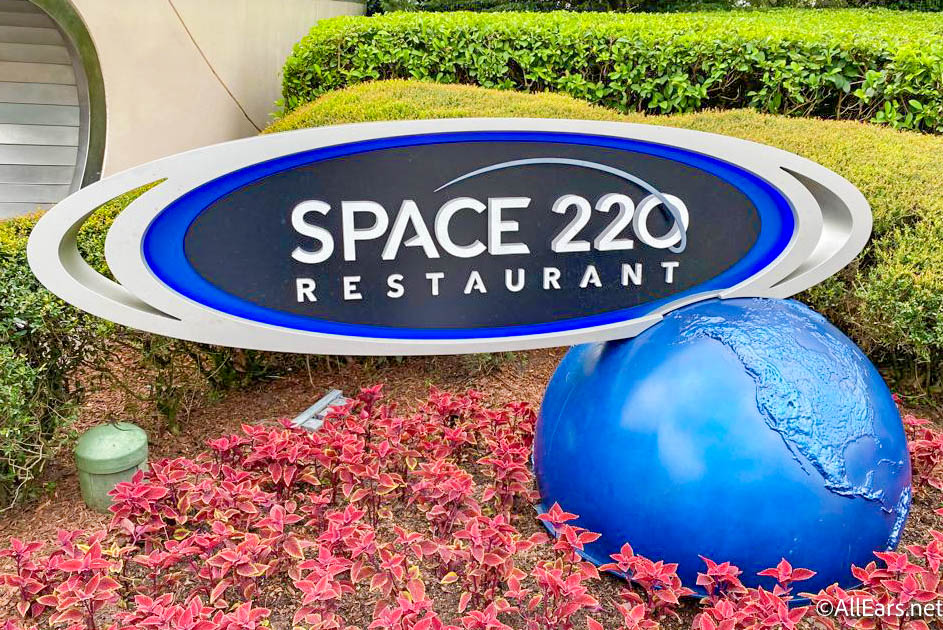 We made our way inside the Departure Lounge, and we waited a bit longer with a smaller group of people before we were able to enter our elevator.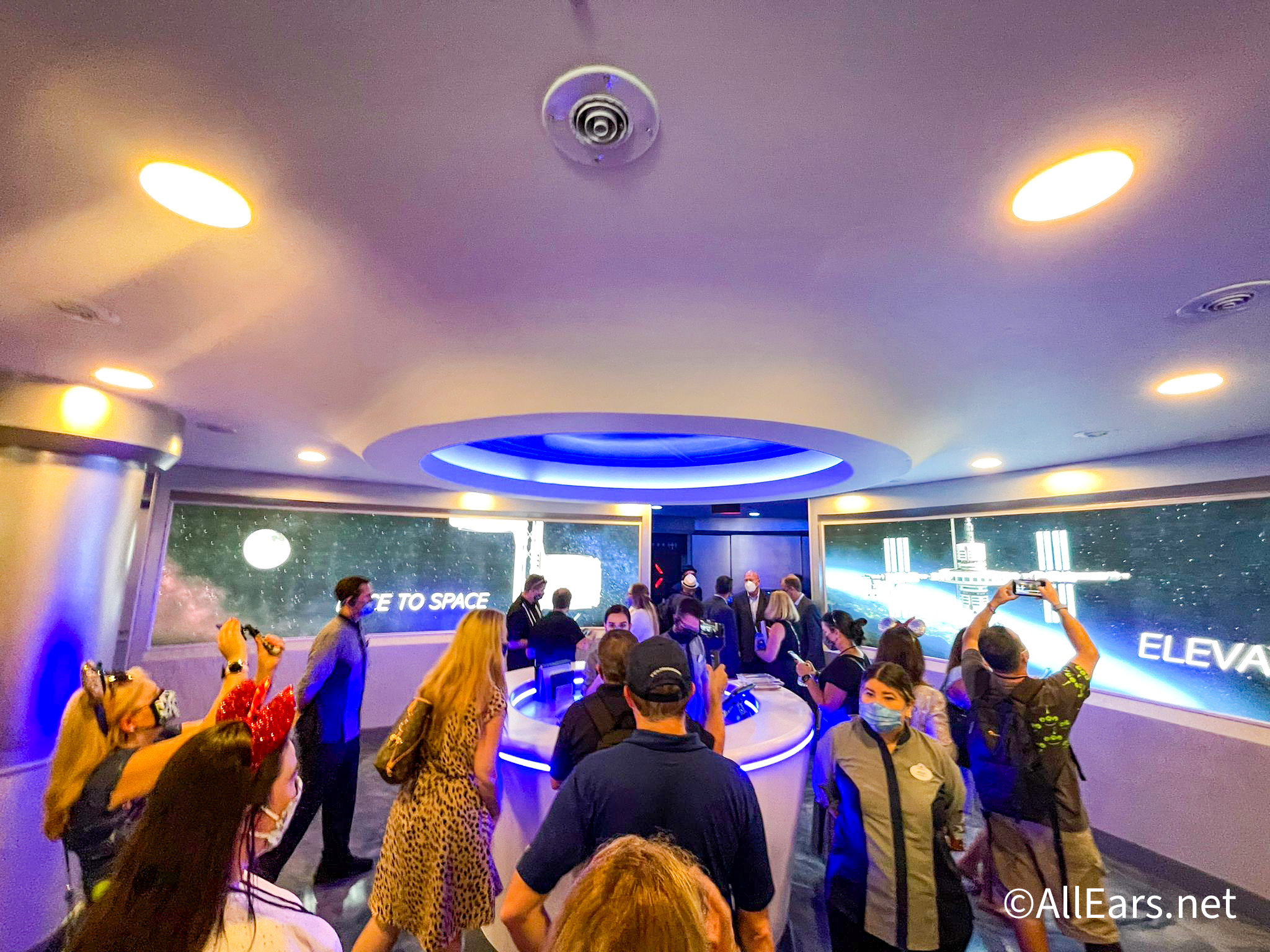 Once checked in, you are given a Boarding Pass to enter one of two elevators with a few other parties.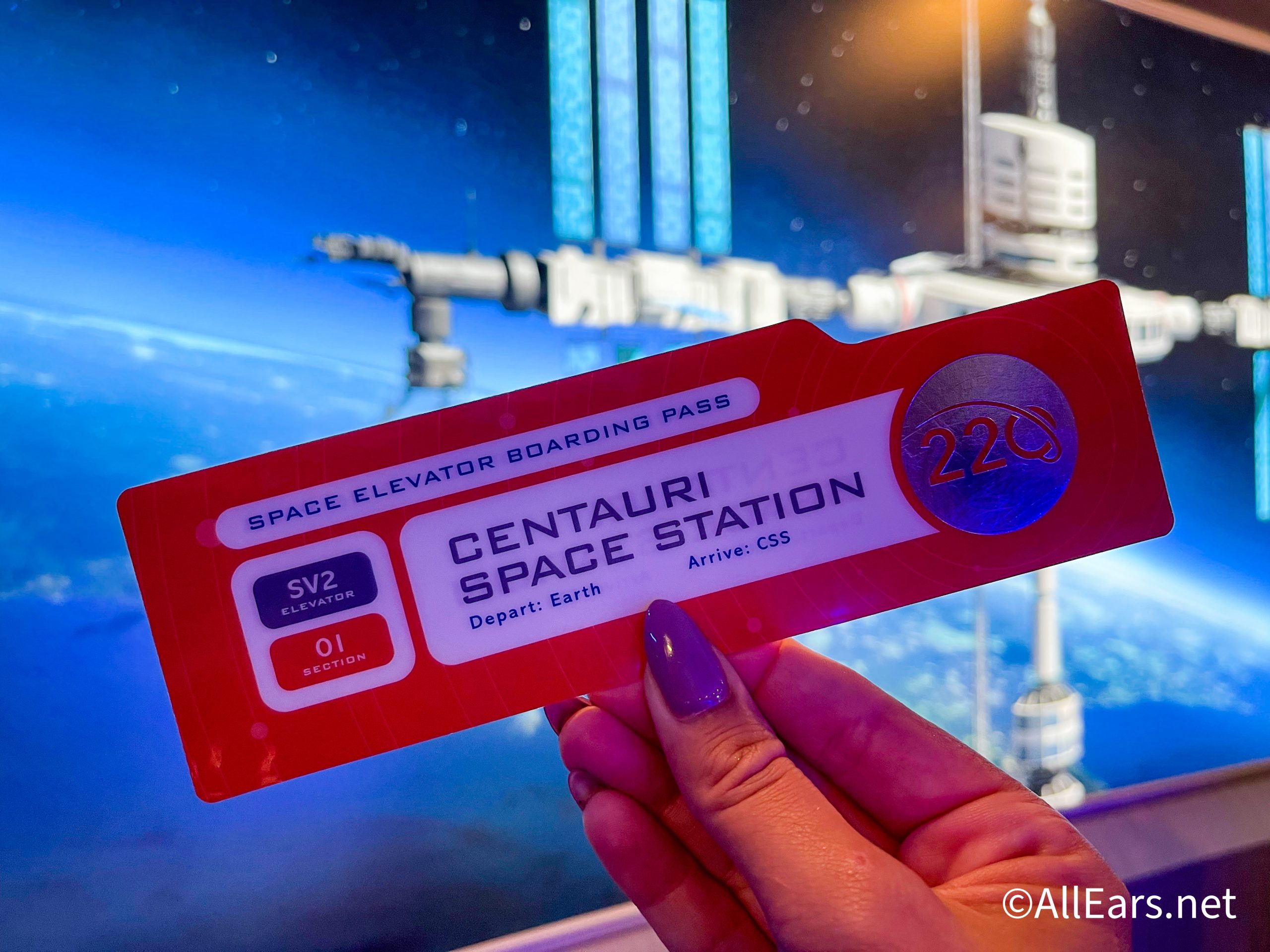 This special elevator is round with a central "viewpoint" that guests can gather around to see themselves leaving Earth.
As they are sent 220 miles away, a sneak peek of the approaching Centauri Space Station can be seen on a viewpoint on top of the elevator as well.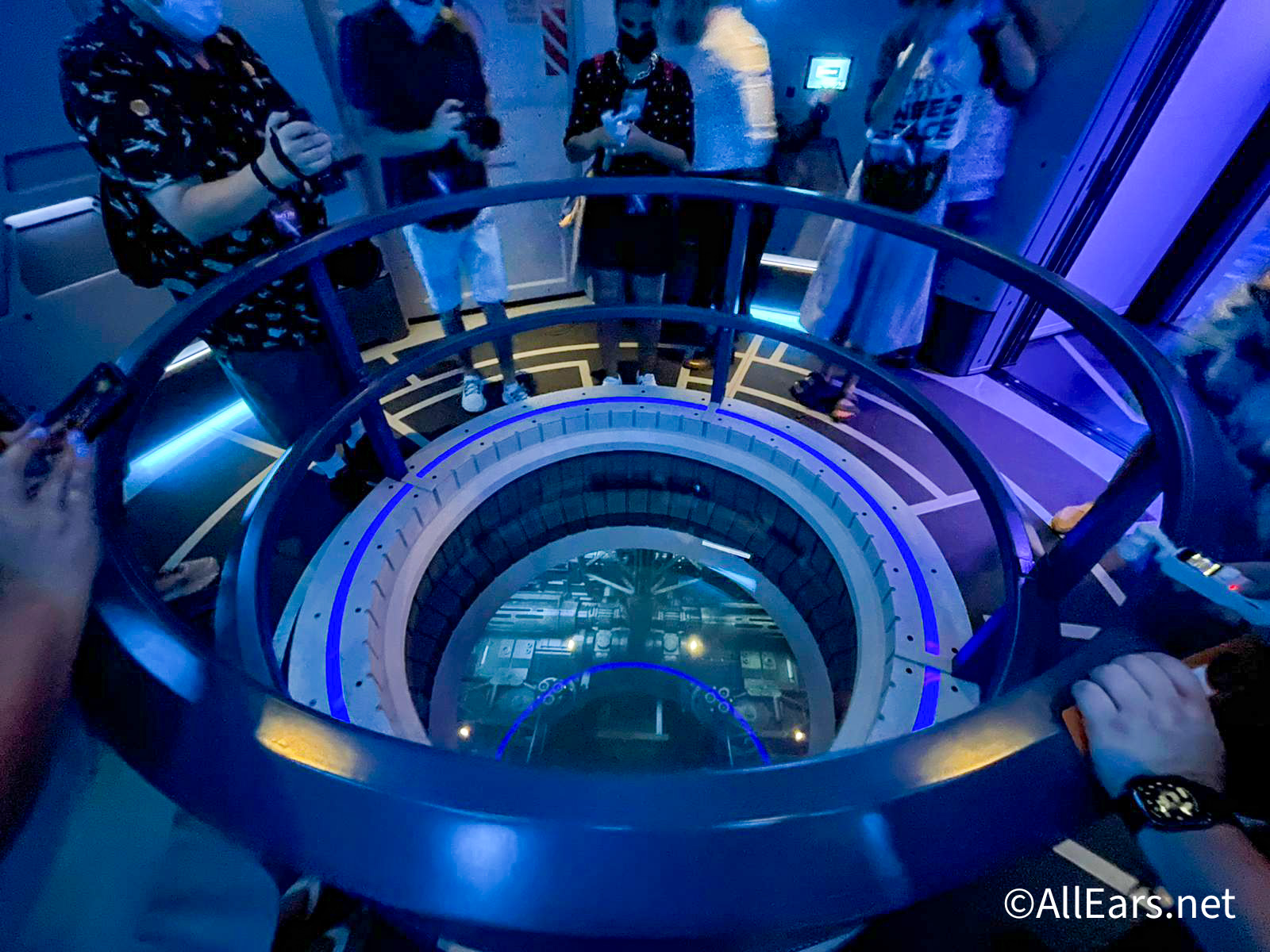 Atmosphere
Once you've "landed" at the Centauri Space Station, you'll exit the elevator to be seating at a table by a Cast Member in the main dining area.
However, along the way, you can find views of futuristic vegetables and other food growing before you get to try all the dishes for yourself!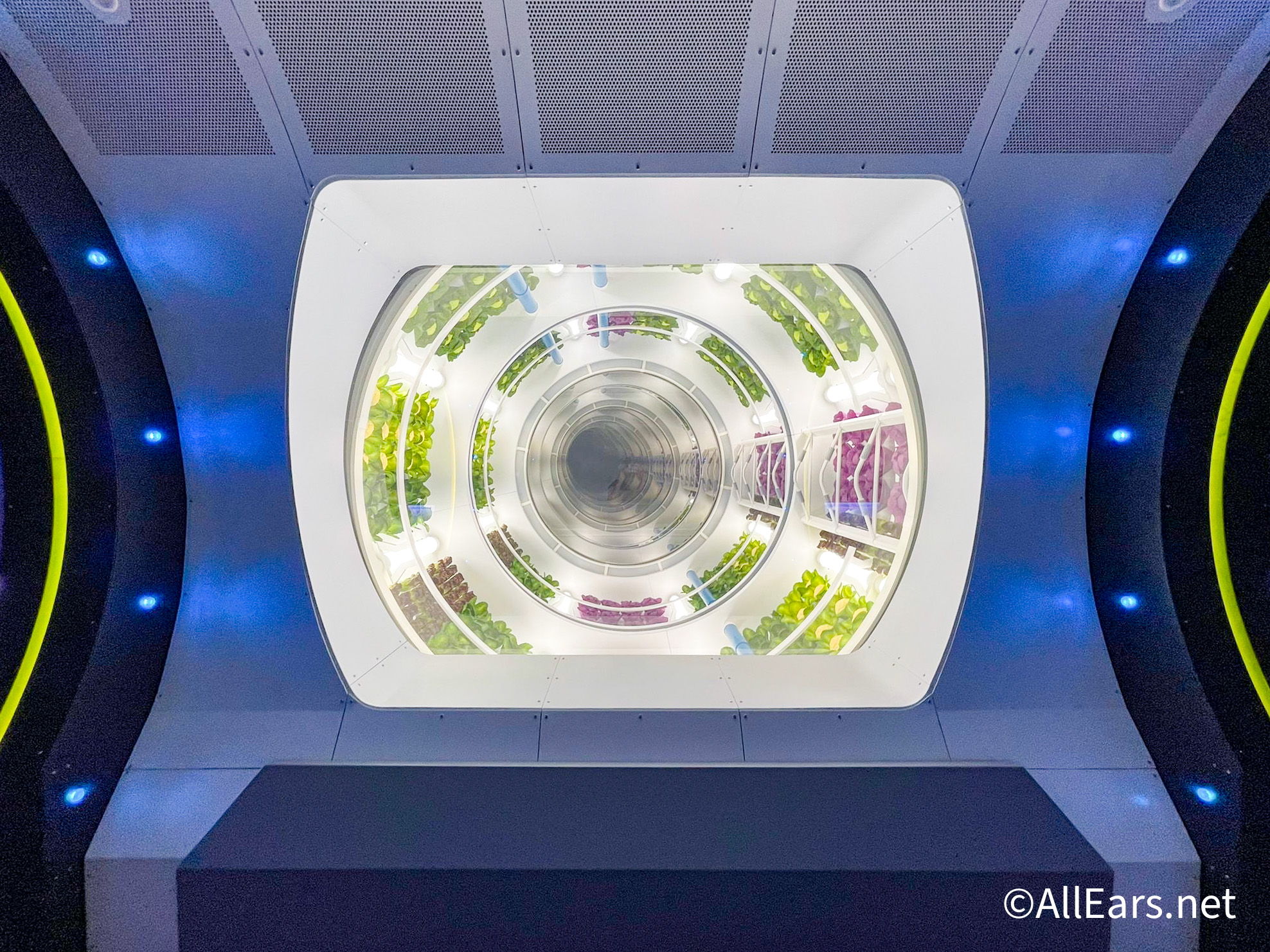 Once we entered the dining area, we were blown away by how realistic the windows overlooking space were! Lights lined the windows, adding to the gorgeous view of Earth's surface and space.
You can even spot "longer-term residents" floating about in space, playing with X-Wings or having lightsaber fights.
The restaurant has multiple levels in order to allow all visit guests to have a great view of the windows.
The seating area itself also looks futuristic with a black, gray, and dark blue color palette that's similar to a spacecraft.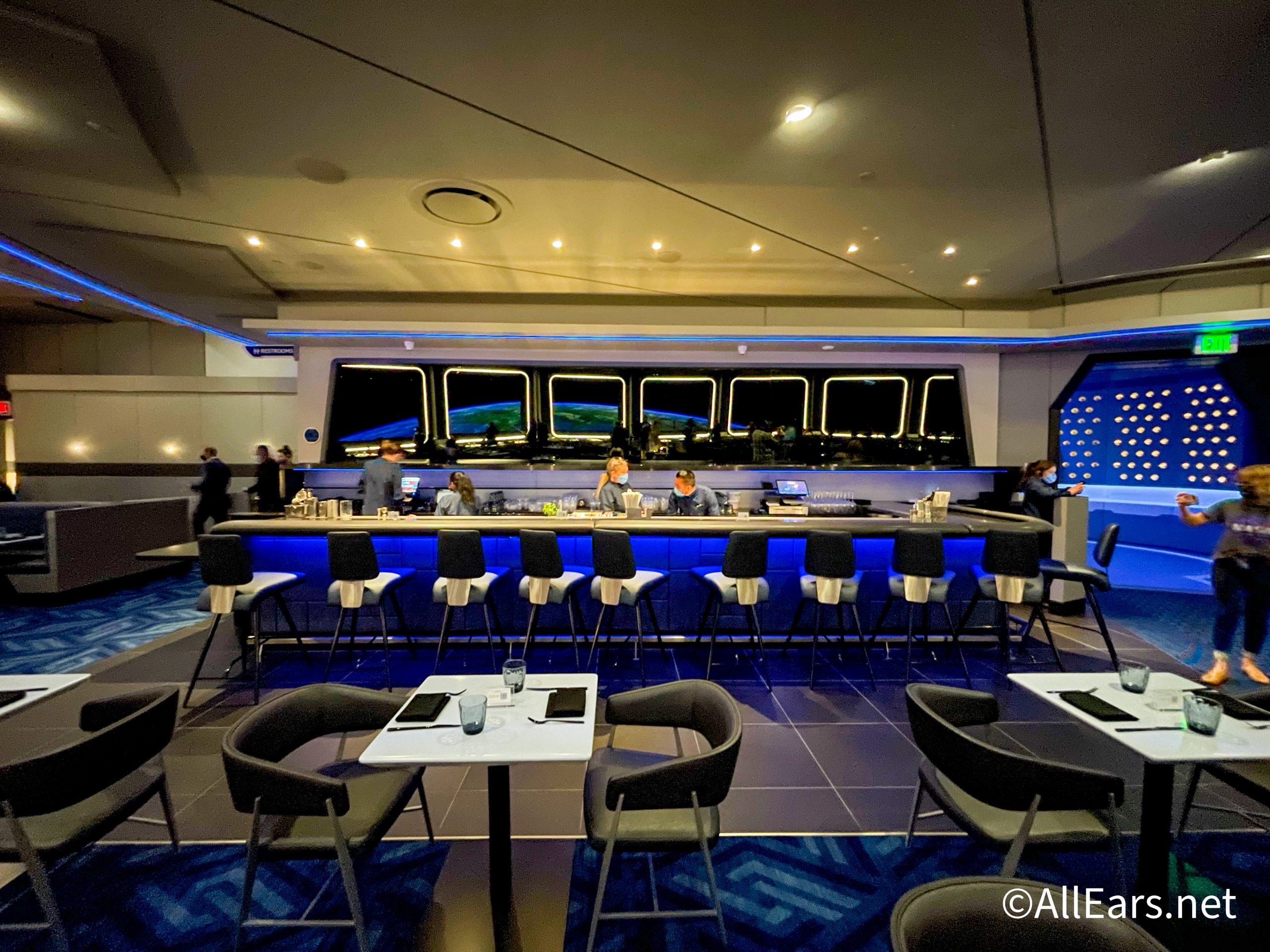 Now, let's move onto the food, shall we?
Menus
Lunch
Guests can dine on a two-course prix fixe menu for lunch with extra options available for $55 per person.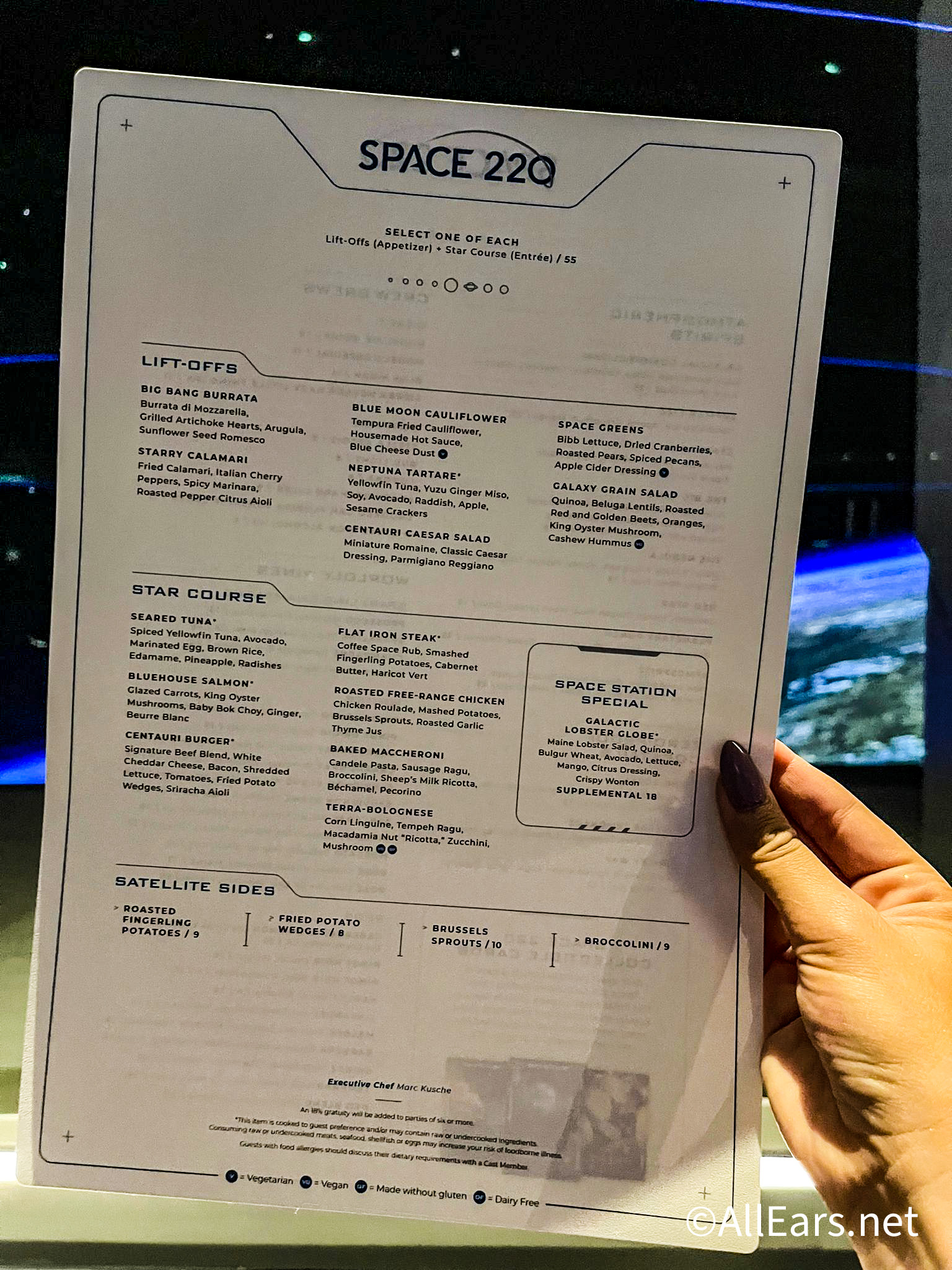 One appetizer (AKA Lift-Offs) can be chosen between items like the Starry Calamari and Nuptuna Tartare before picking an entrée (or Star Course) from a variety of fish, burgers, and more.
But, if you want to take your meal to the next level, you can try the Galactic Lobster Globe, which is the "Space Station Special" for an extra $18.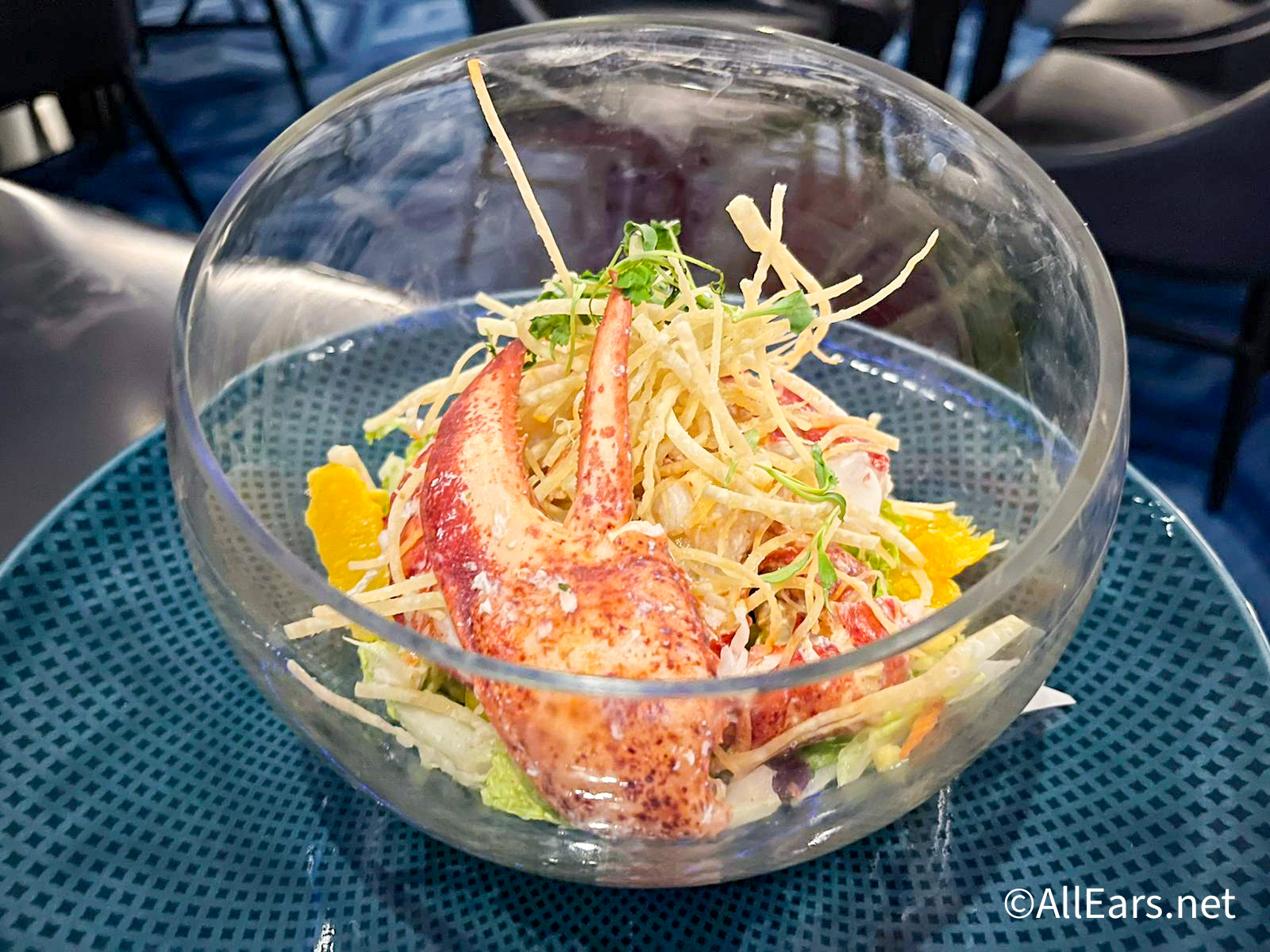 You can also snack on a variety of sides, as well as sip on cocktails, beers, and wines for an additional cost.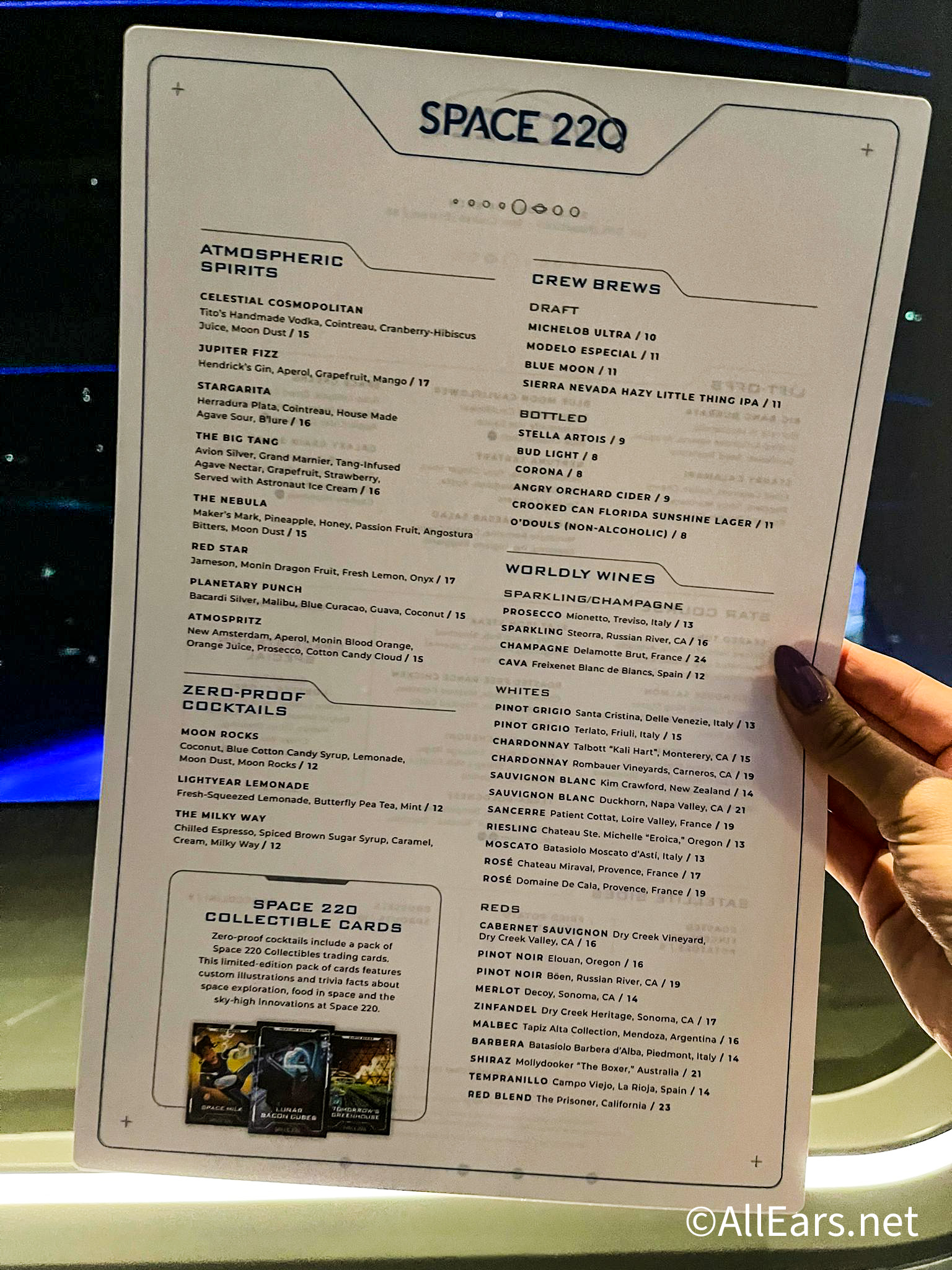 Dinner
At dinner, guests can indulge in a three-course prix fixe menu instead for $79 per person. As part of the meal, one appetizer, one entrée, and one dessert (AKA Supernova Sweets) will be available for guests to choose from!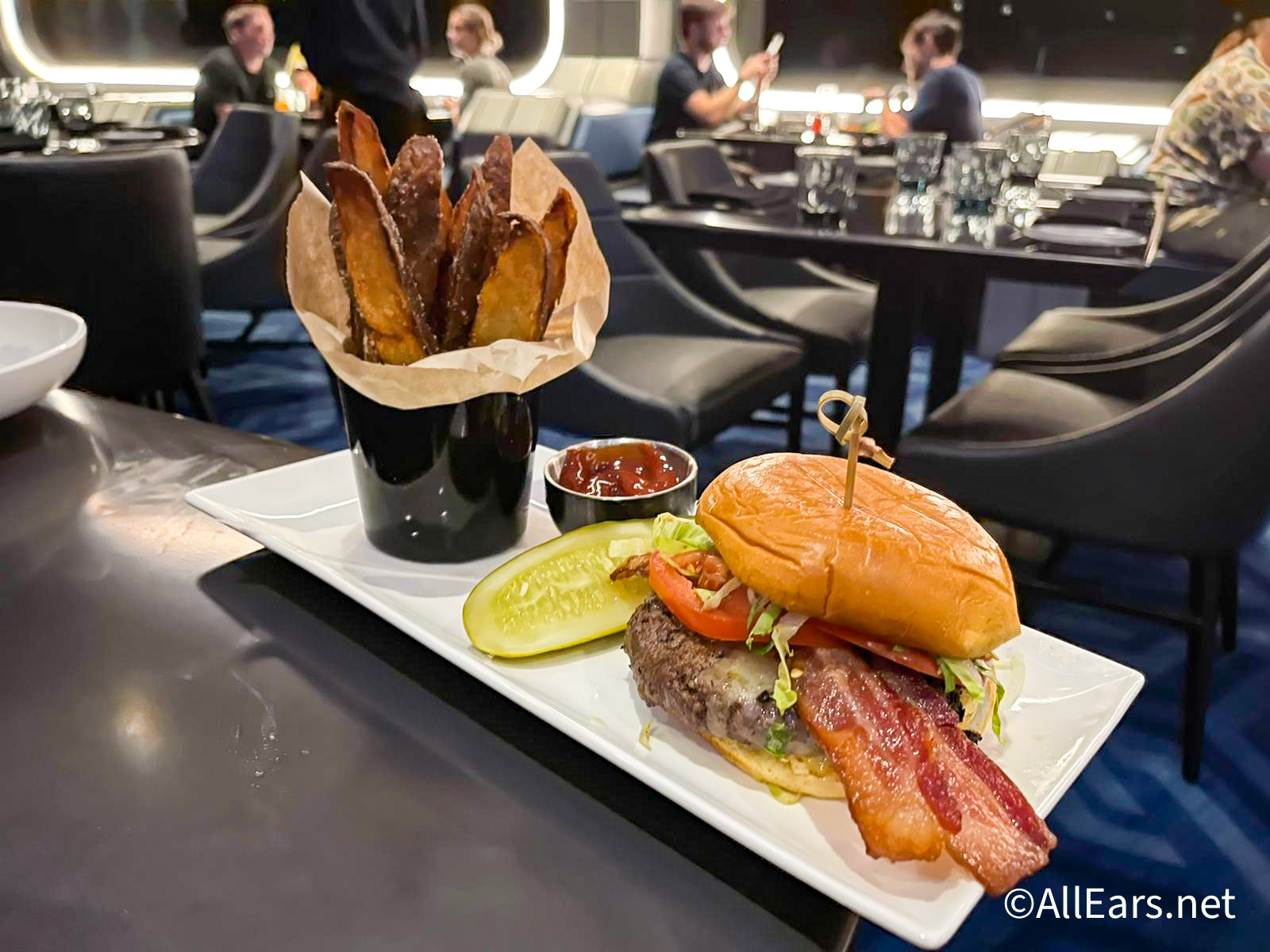 While the appetizers are the same for both lunch and dinner…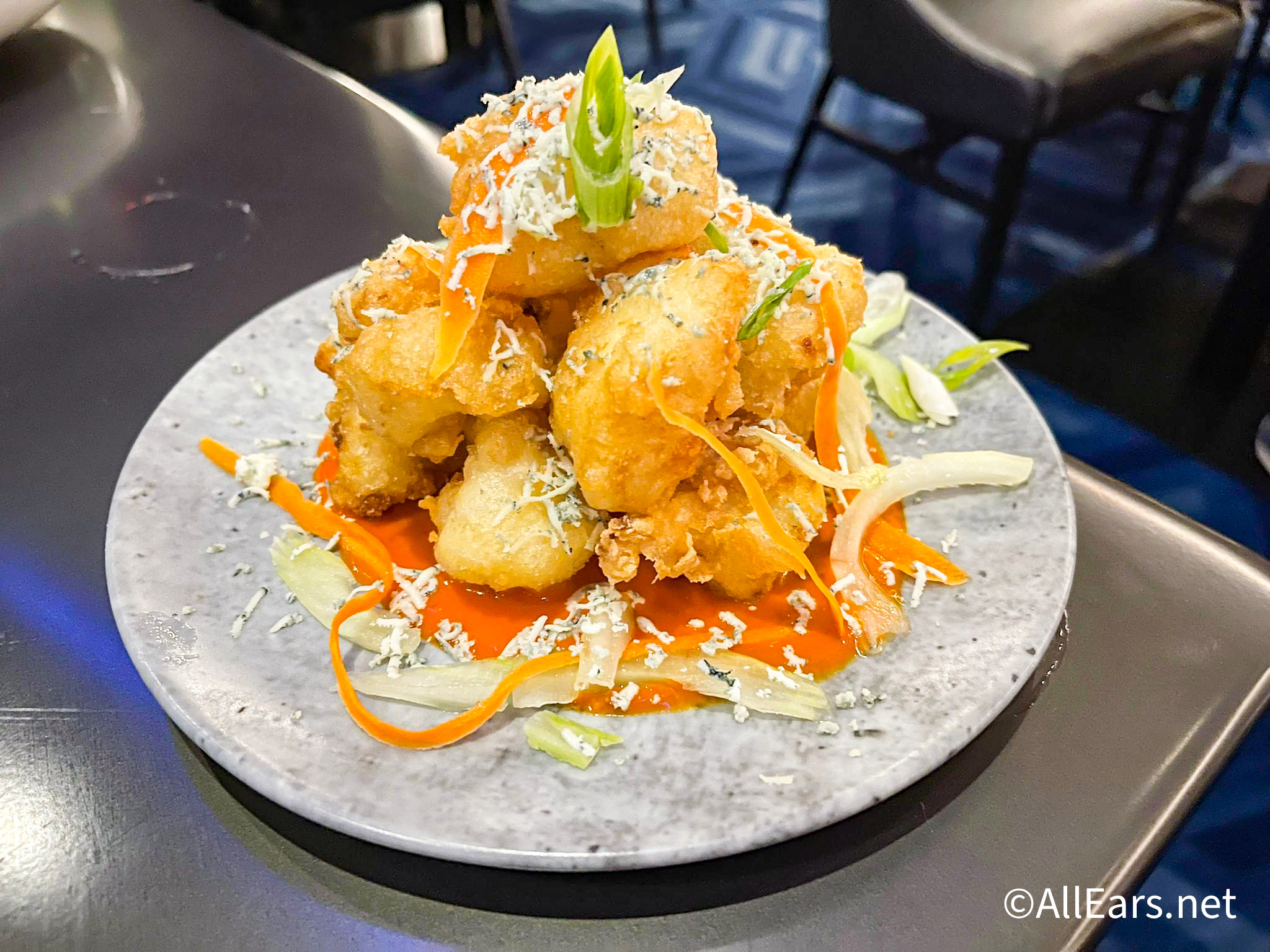 …the main courses are completely different between the two meals.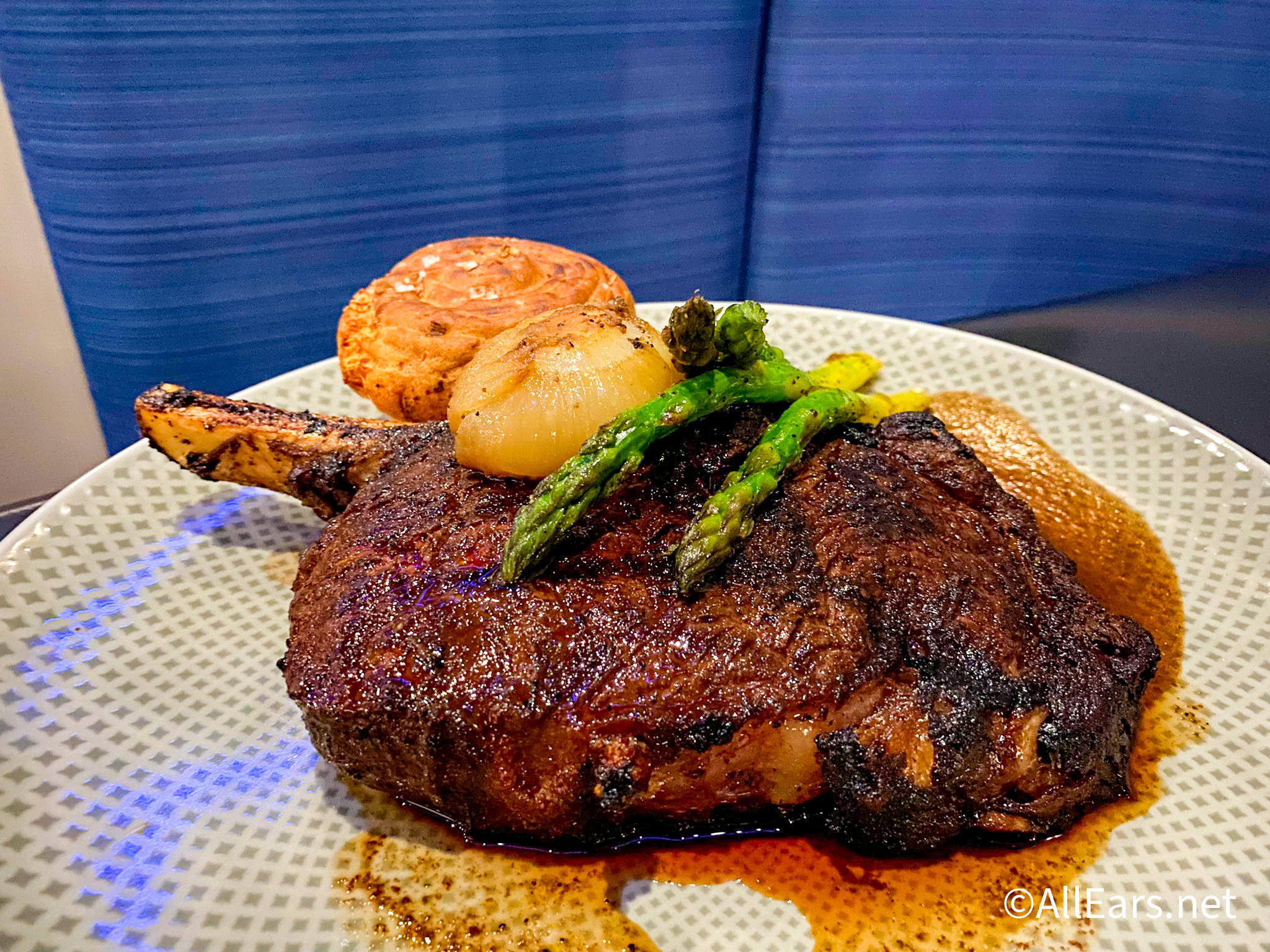 It's important to note that options like the X2 Duck, Filet Mignon, and others do cost extra.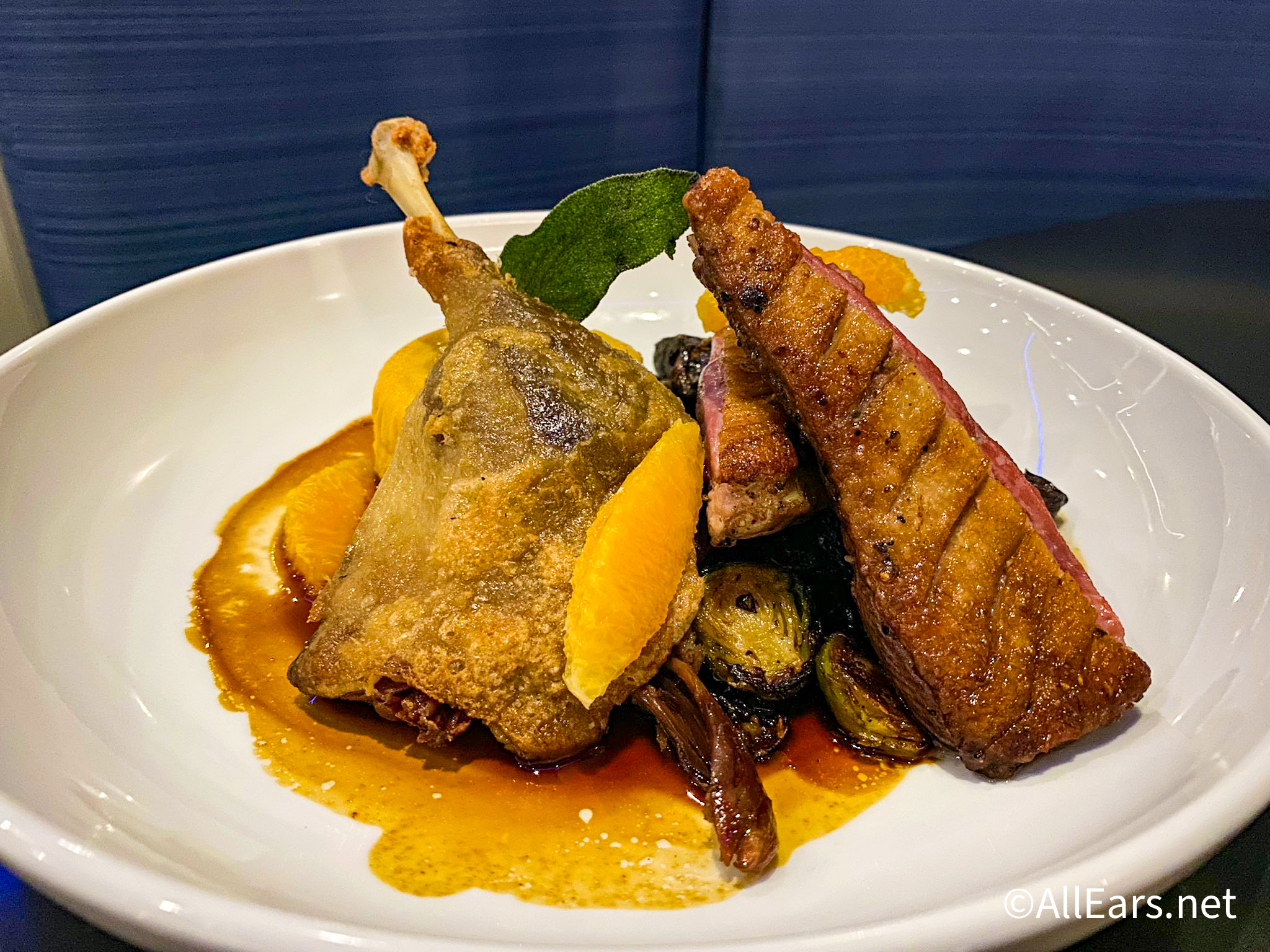 Five dessert choices are on the Space 220 menu with picks like Carrot Cake, Chocolate Cheesecake, Lemon Mousse, and more.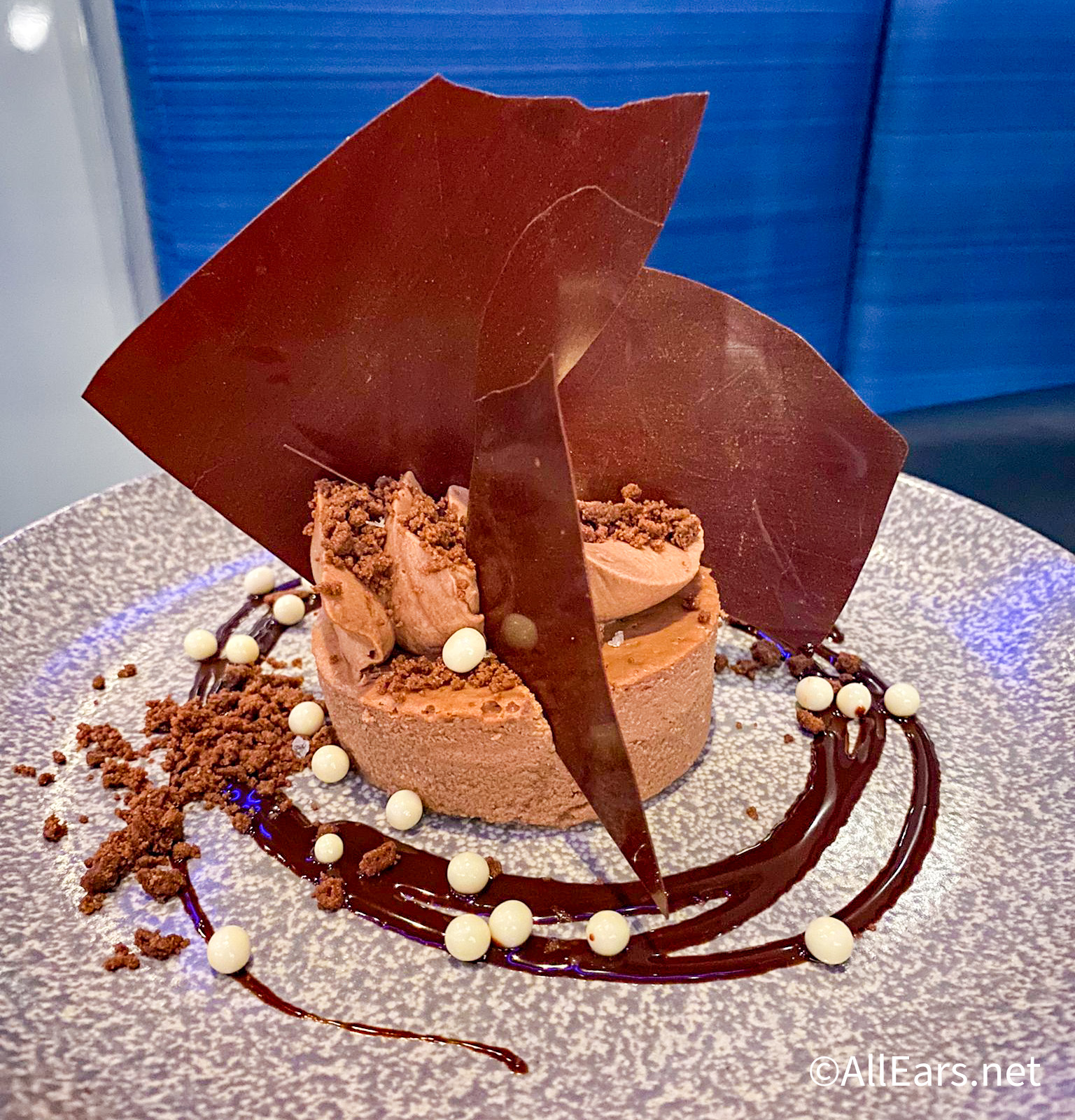 The same cocktails from lunch are also available during dinner, if you want an extra way to treat yourself!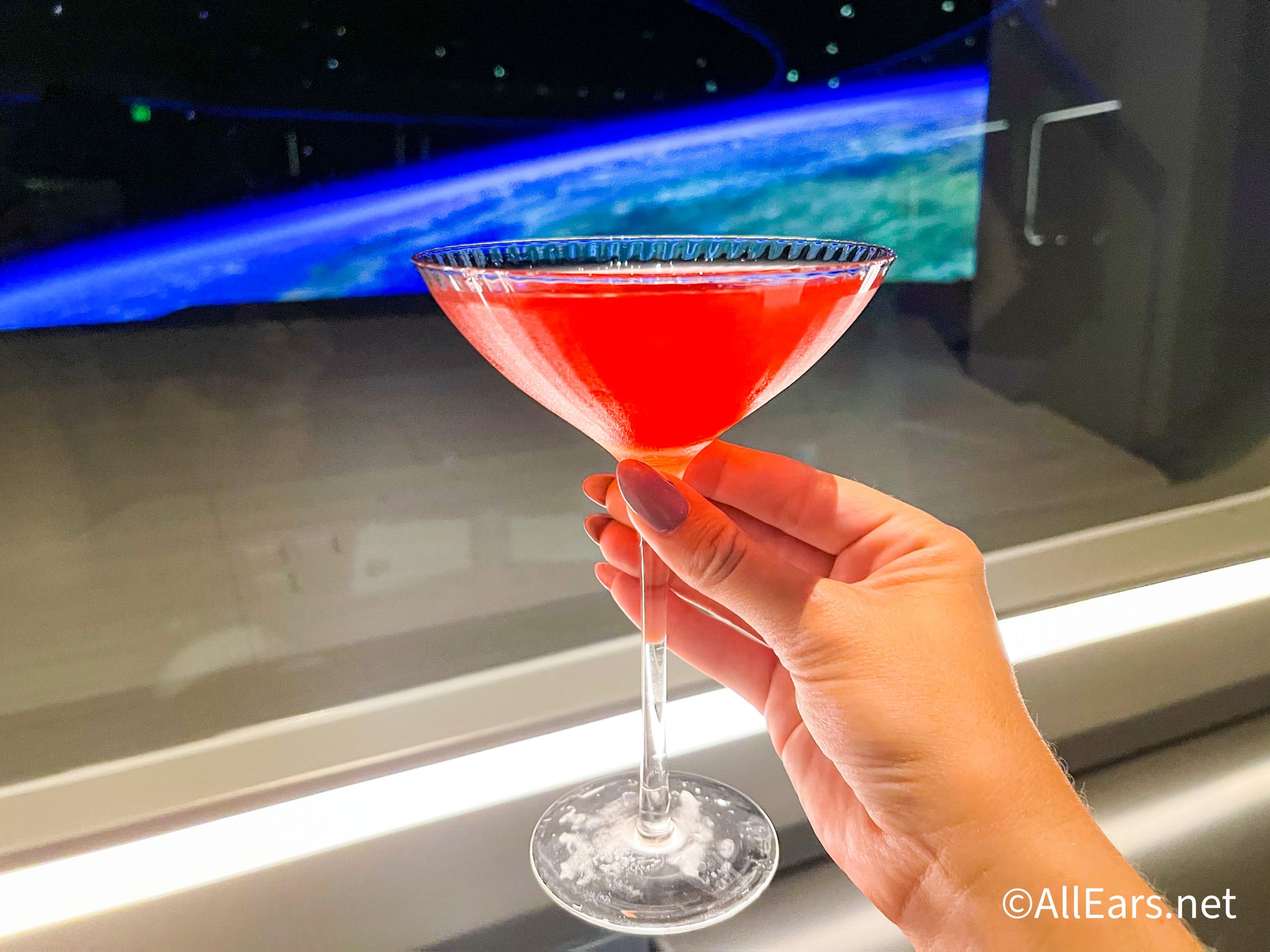 The Zero-Proof cocktails also come with a pack of Space 220 Collectible Trading Cards.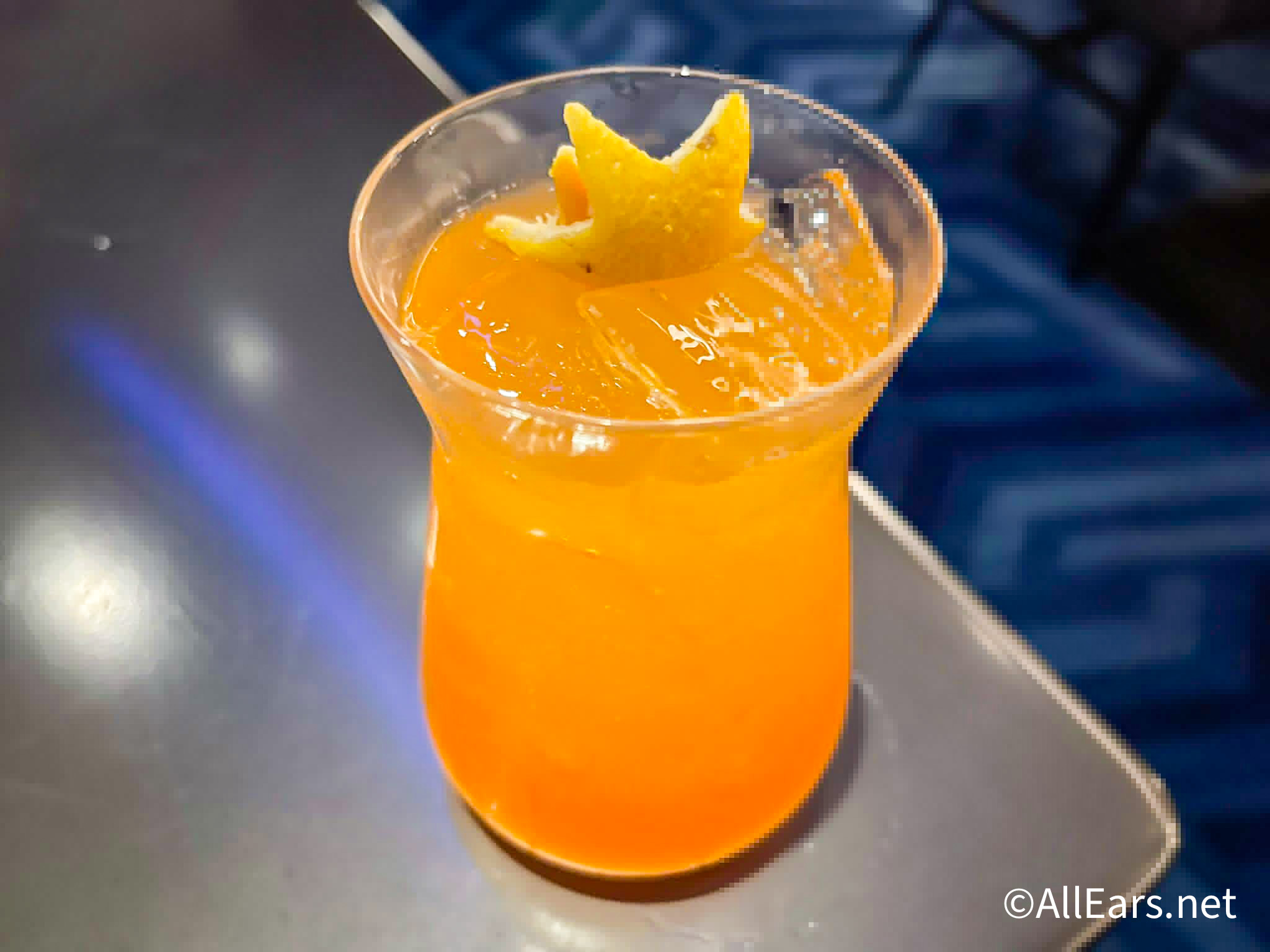 These include the Lightyear Lemonade…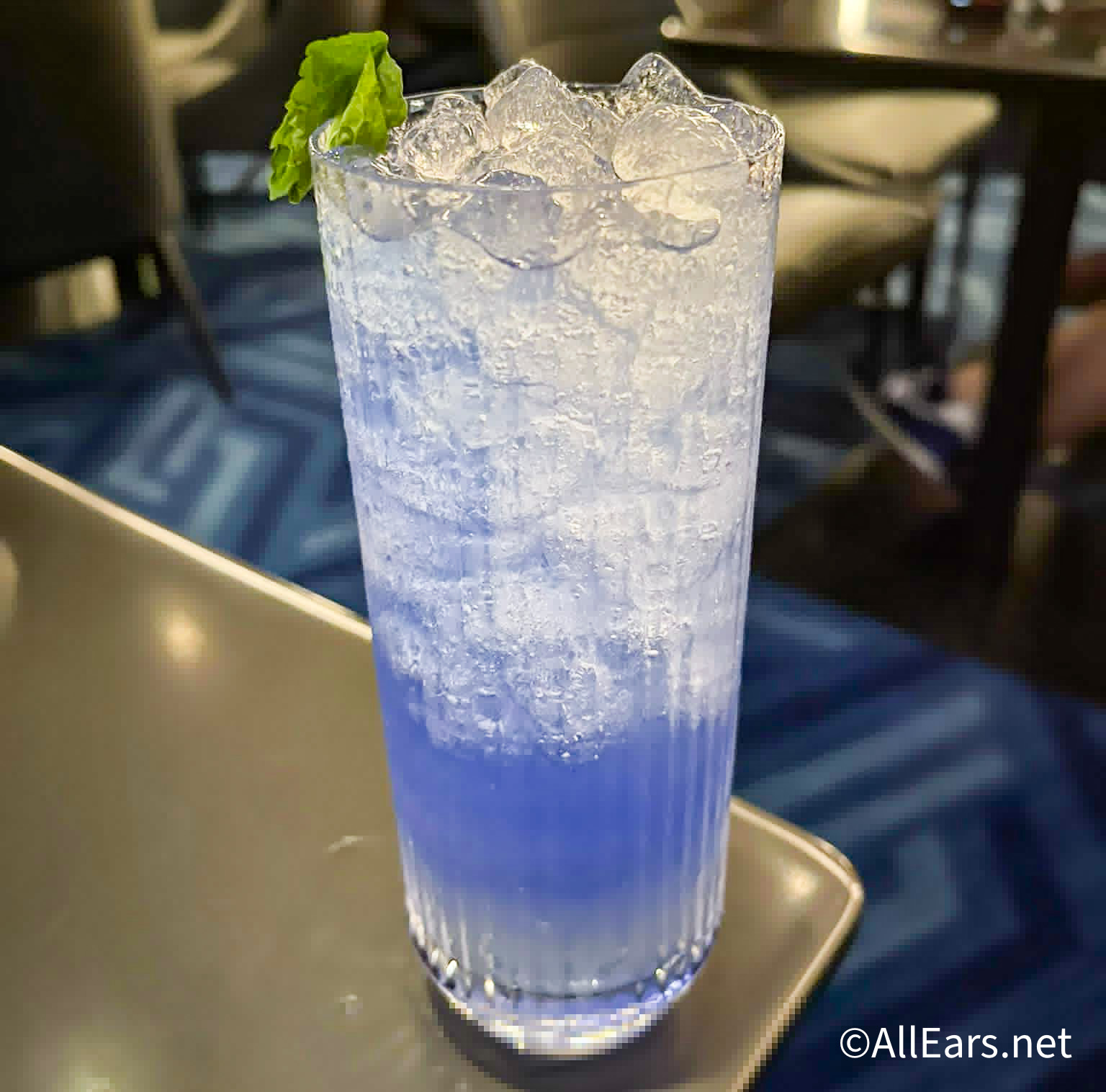 …The Milky Way…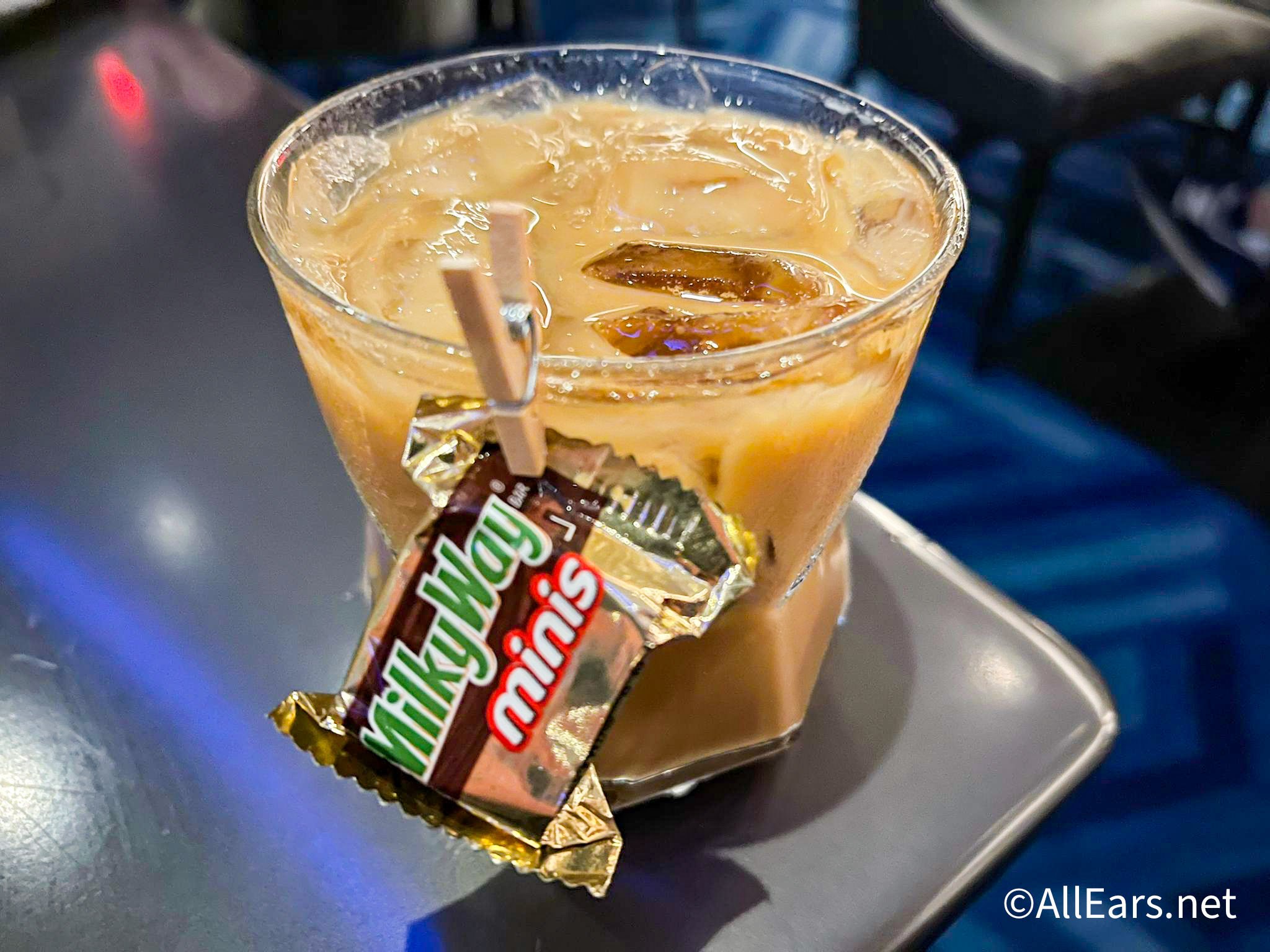 …and Moon Rocks as part of the options.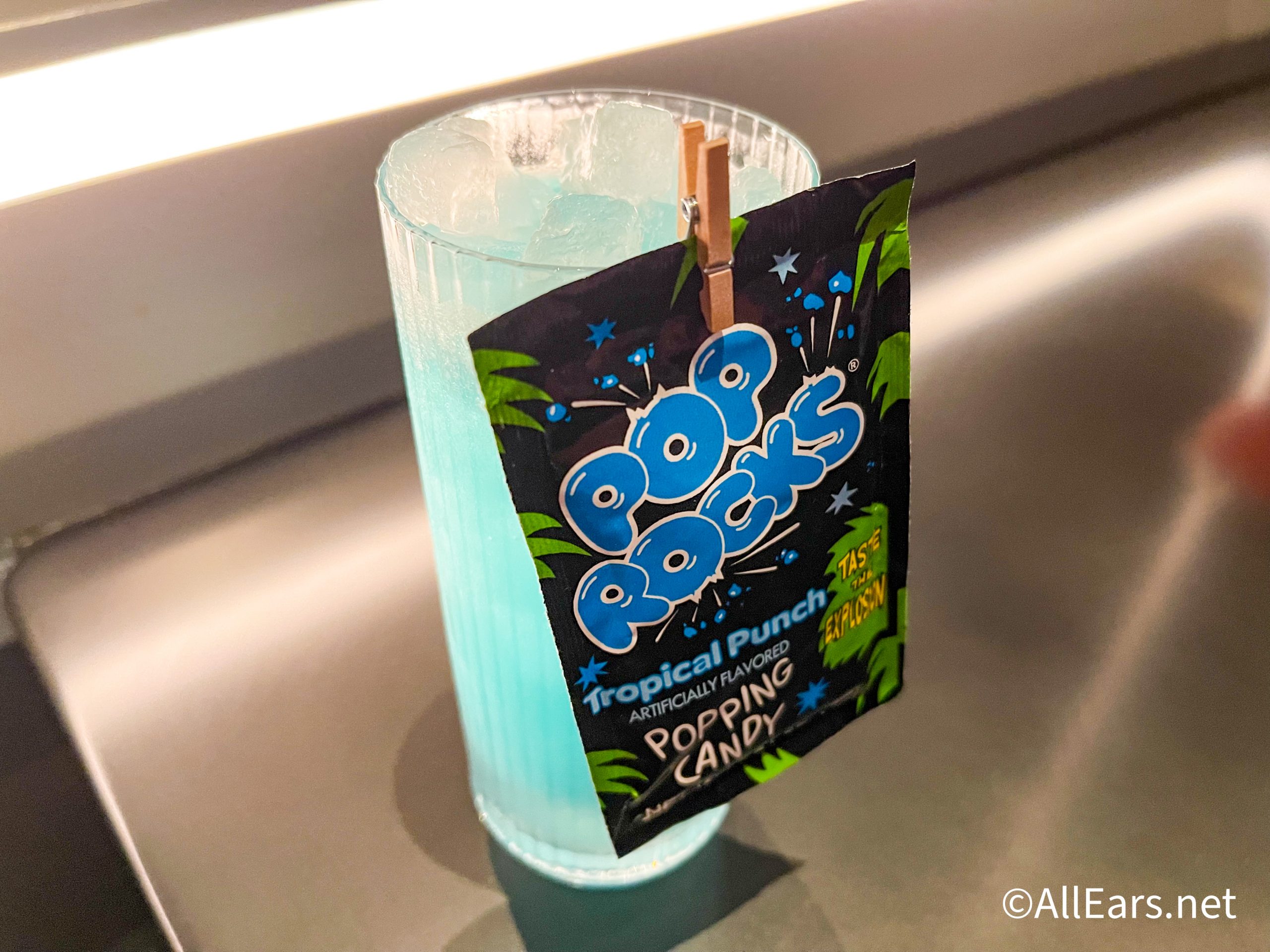 The cards are exclusive to the new restaurant with "original artwork and trivia facts about space exploration, food in space, and the sky-high innovations at Space 220 Restaurant."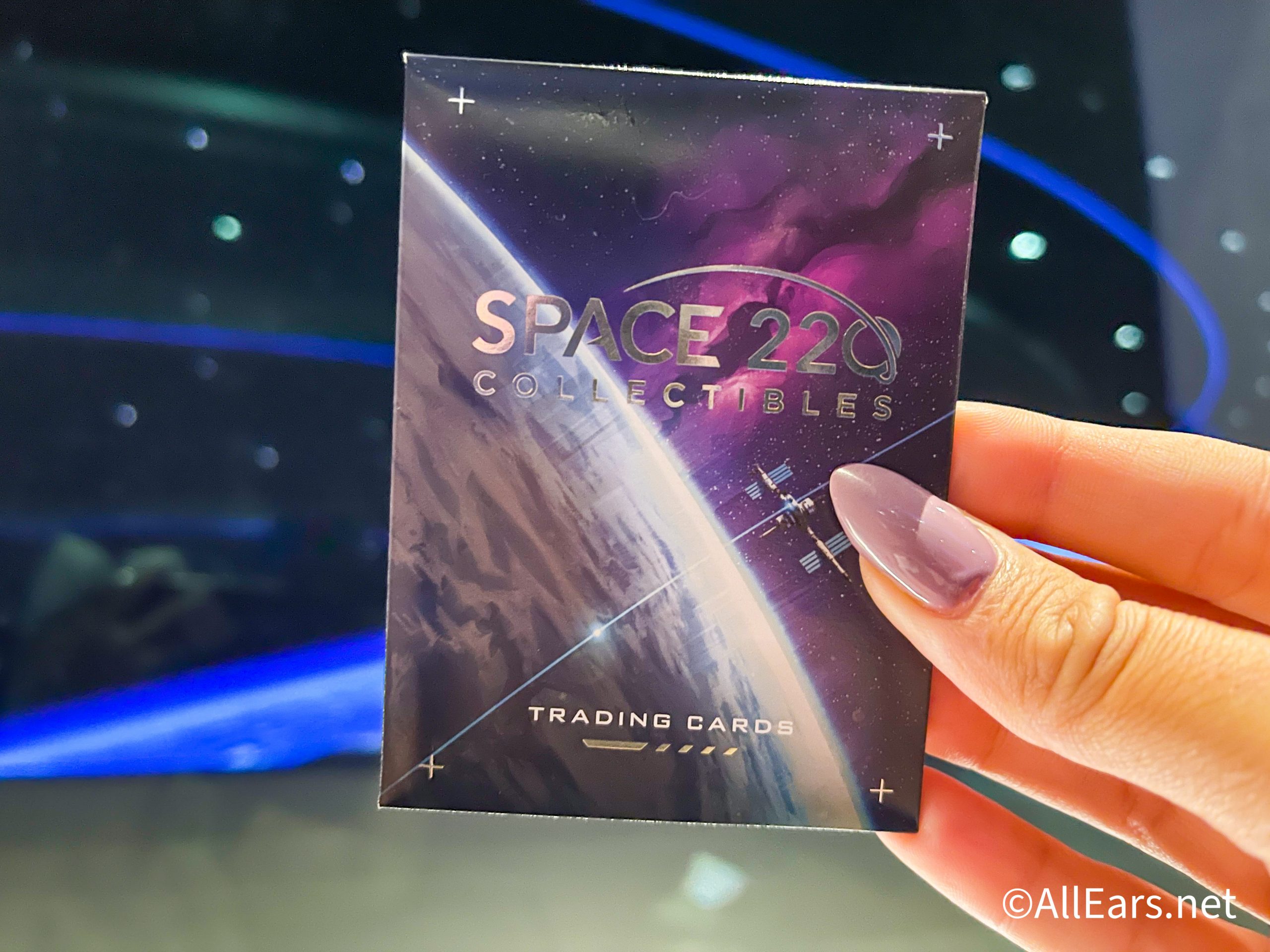 There are even rare cards in the sets, which are marked by a special blue foil!
View this post on Instagram
The kids' menus are available for the same $29 per child price tag at lunch and dinner with the Space-Ghetti, Mission Macaroni, and Cosmic Cupcake. Kids can get a Zero-Proof Sipper for an additional cost, which is served in a collectible cup.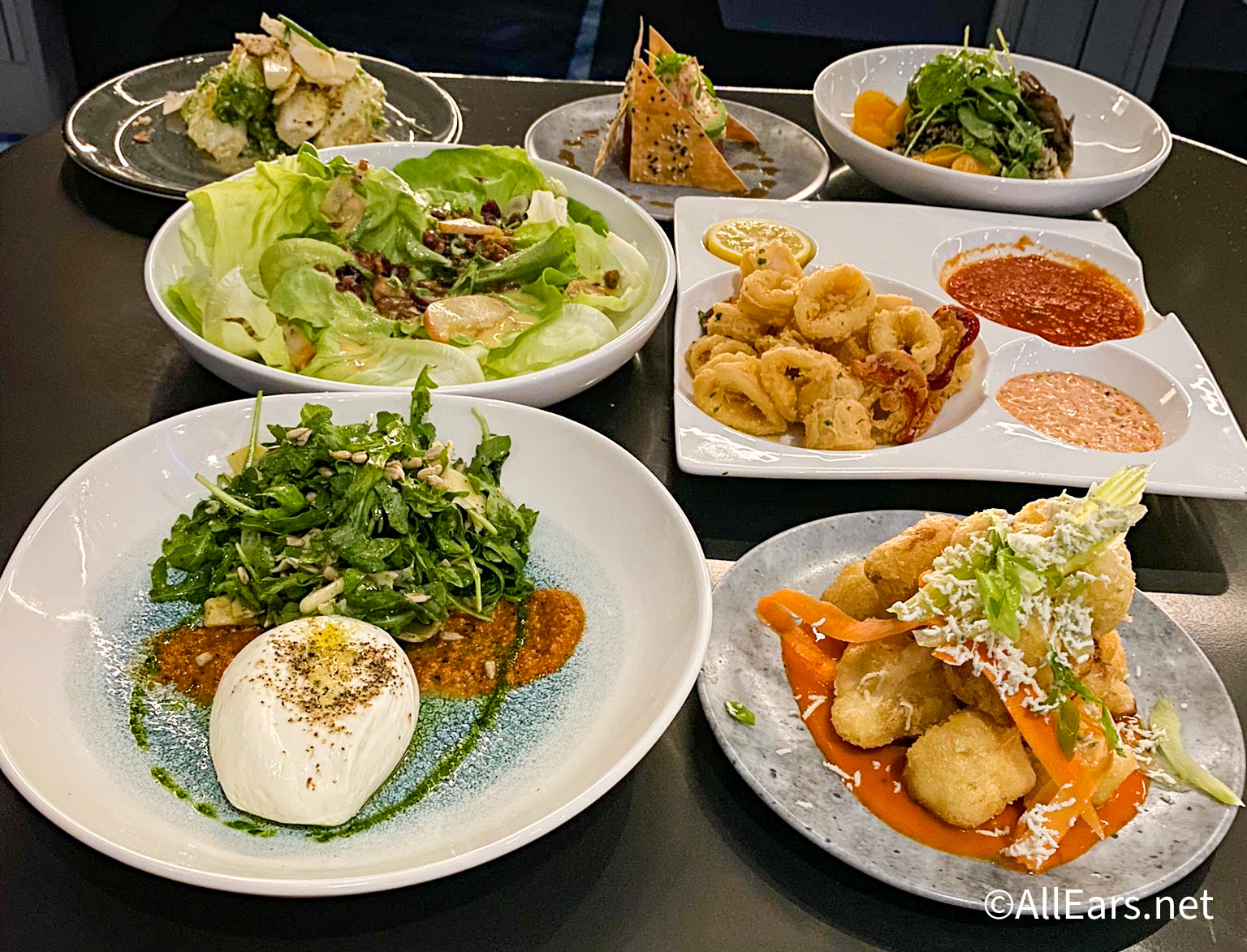 Lounge
But, if you'd rather pop into Space 220 for a quick visit, you can head to the Space 220 Lounge instead! Guests can snack and sip on a variety of small bites, cocktails, beer, and wine while viewing the space environment around them!
So, is the experience worth the price tag?
Overall
Why you should definitely go to Space 220:
Honestly, Space 220's environment deserves ALL the hype it gets. The restaurant really does fully immerse you in the experience, making it feel like you're floating in space during your meal. Space 220 isn't just meant for one kind of guests, since visitors of all ages can admire it with the interactive features, amazing views, and hidden details.
For the cost of the prix fixe meal, Space 220 is a bit on the pricey side. However, lunch does include two courses for adults at $55, while dinner has three courses for $79. Kids dine at both times for $29.
For comparison, other popular restaurants with prix fixe menus like Cinderella's Royal Table and Be Our Guest are $62 per adult and $37 per child for both lunch and dinner.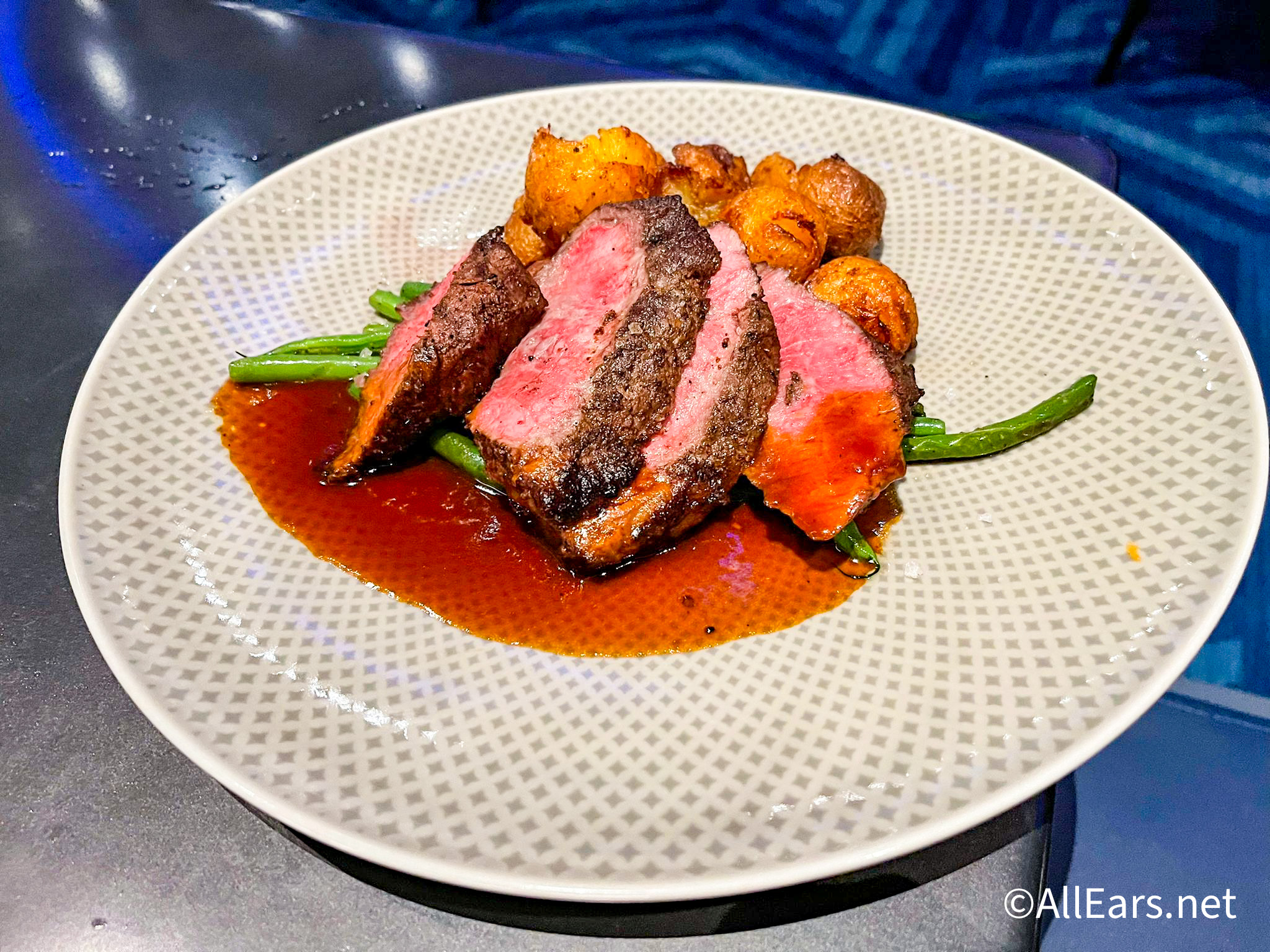 Still, you are paying for the atmosphere and ambience. The elevator is almost like a mini attraction, the storytelling is engaging, and the window views are unlike any other restaurant in Disney World. When you factor in the entire experience and not just the cost of the dishes, the prices may seem worth it for you.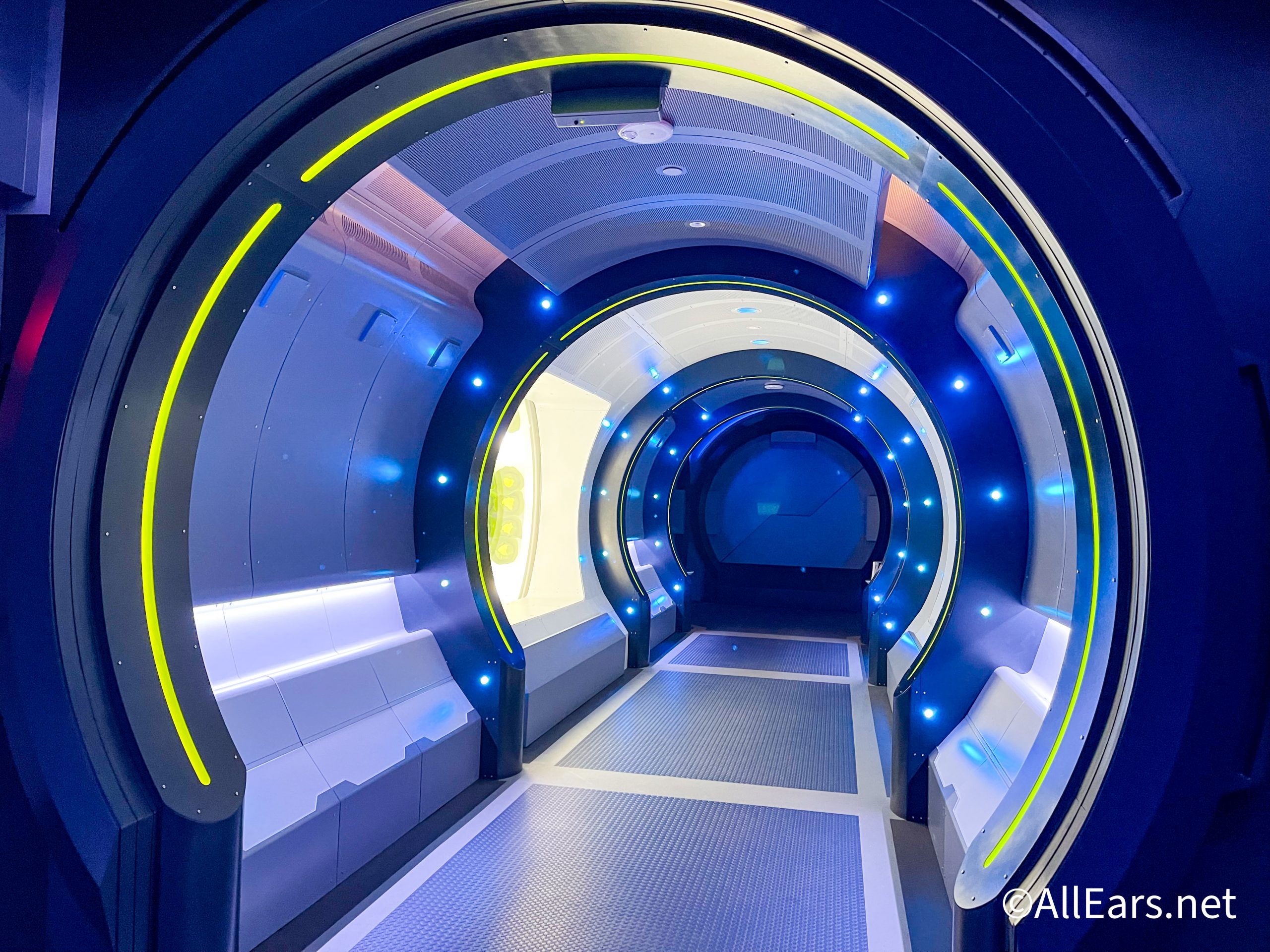 However, there are a few standout choices on the menu that really sold us, like the Filet Mignon with cabernet butter, Blue Moon Cauliflower, and brussels sprouts. The cocktails were the most fun with edible glitter, Pop Rocks, dry ice bubbles, and other features added to make them appear more futuristic to fit the environment. The trading cards included with certain drinks are also an exclusive feature of Space 220 that add to the overall experience.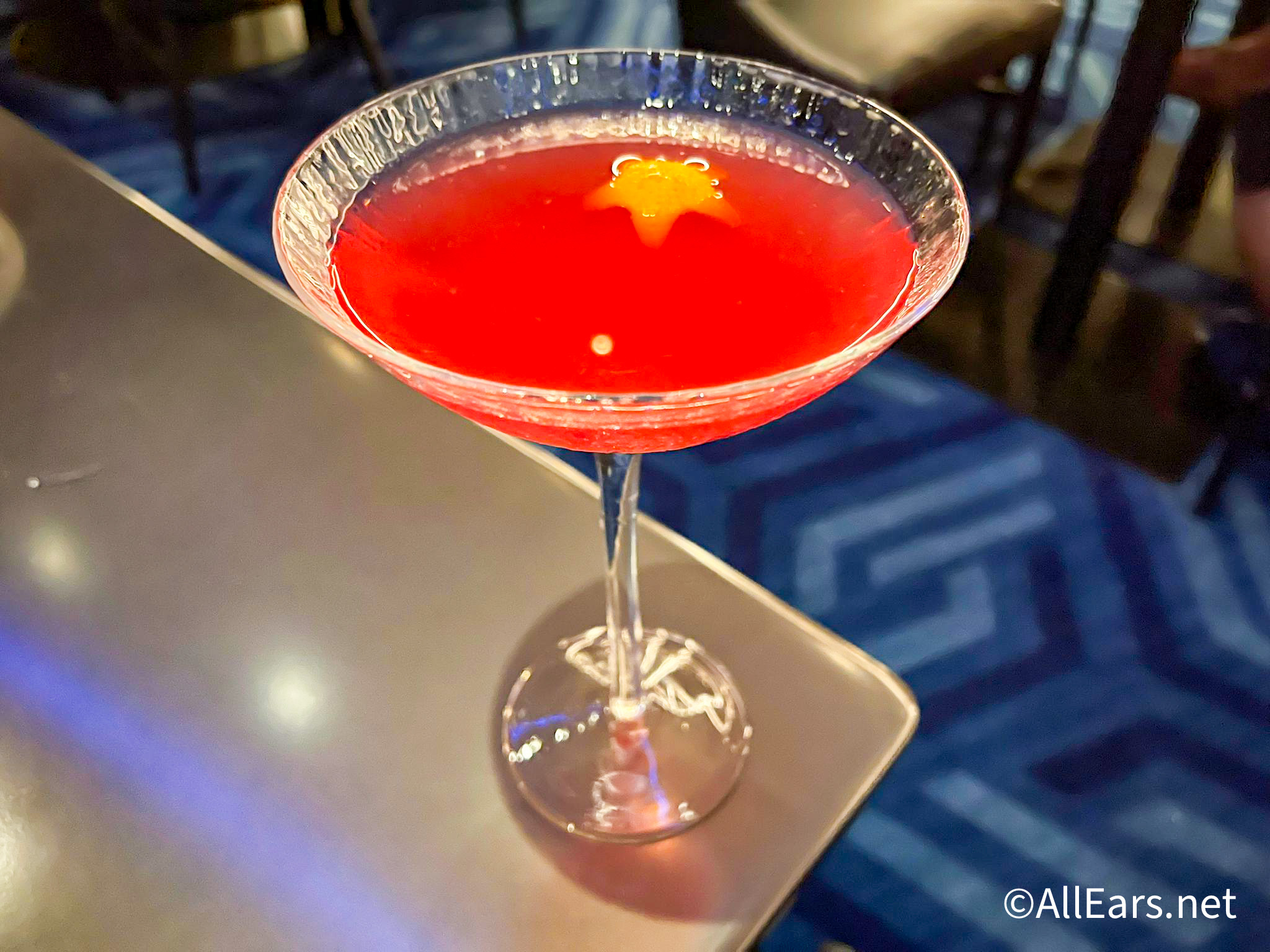 Even if you don't feel like having a prolonged meal at Space 220, a major perk is that you can still visit the restaurant without dedicating the time or expense! The Space 220 Lounge doesn't require a reservation (it's first-come, first-serve), but it has lounge bites and cocktails you can enjoy for a fraction of the price. The lounge does have the option to choose items from the full menu, but its bites and drinks are a great alternate way to enjoy Space 220 on a budget.
Why Space 220 may NOT be worth it for you:
There are a few downsides you'll want to consider when it comes to visiting. One of the biggest factors you may not be considering is which seats do and do not have great views of the windows! Obviously, the best spots are the tables right next to the windows or even around the lower level. Yet, a few tables are placed in the far left area that just don't catch the same sweeping view as the other seating areas.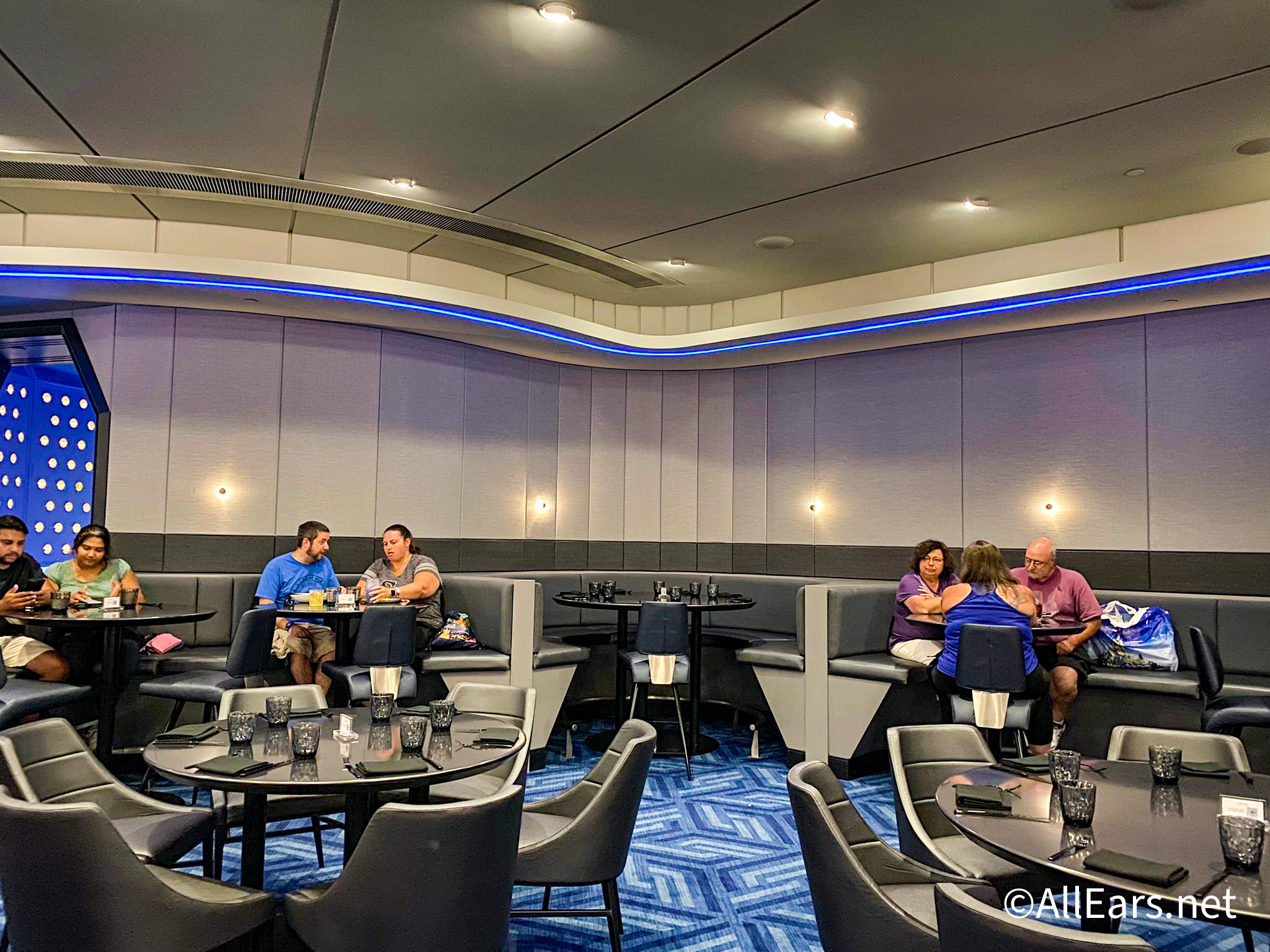 The seating that doesn't have the best views can take away that major part of the overall dining experience, which could make that price tag less worth it. So, if you're really set on getting an awesome view, you may want to ask a Cast Member if there is a possibility to sit in one of the best areas.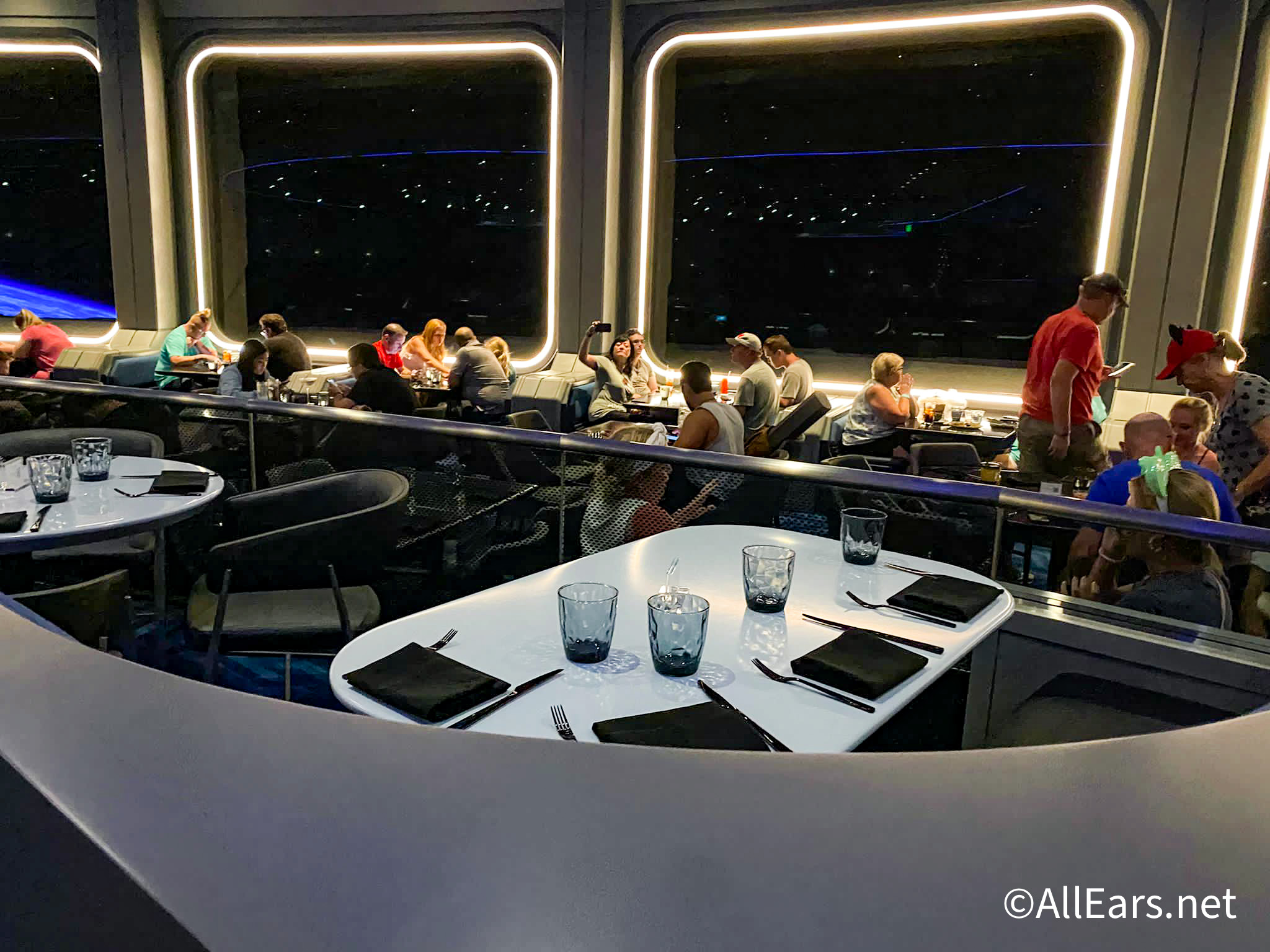 Since Space 220 in itself is an entire experience, that means your meal won't be a quick one at this location. On top of the longer waits to get inside, guests are actually meant to take their time admiring the Departure Lounge, space elevator, dining room, incredible windows, and menu options.
While there were a few standout items to us, quite a few of the dishes can be found elsewhere in Disney World for cheaper. The pricing is definitely not on the budget friendly side, especially for those with bigger parties or multiple adults. The food alone may not be worth the price tag for some visitors, considering the fact you can have a better meal at multiple locations in the World Showcase next door.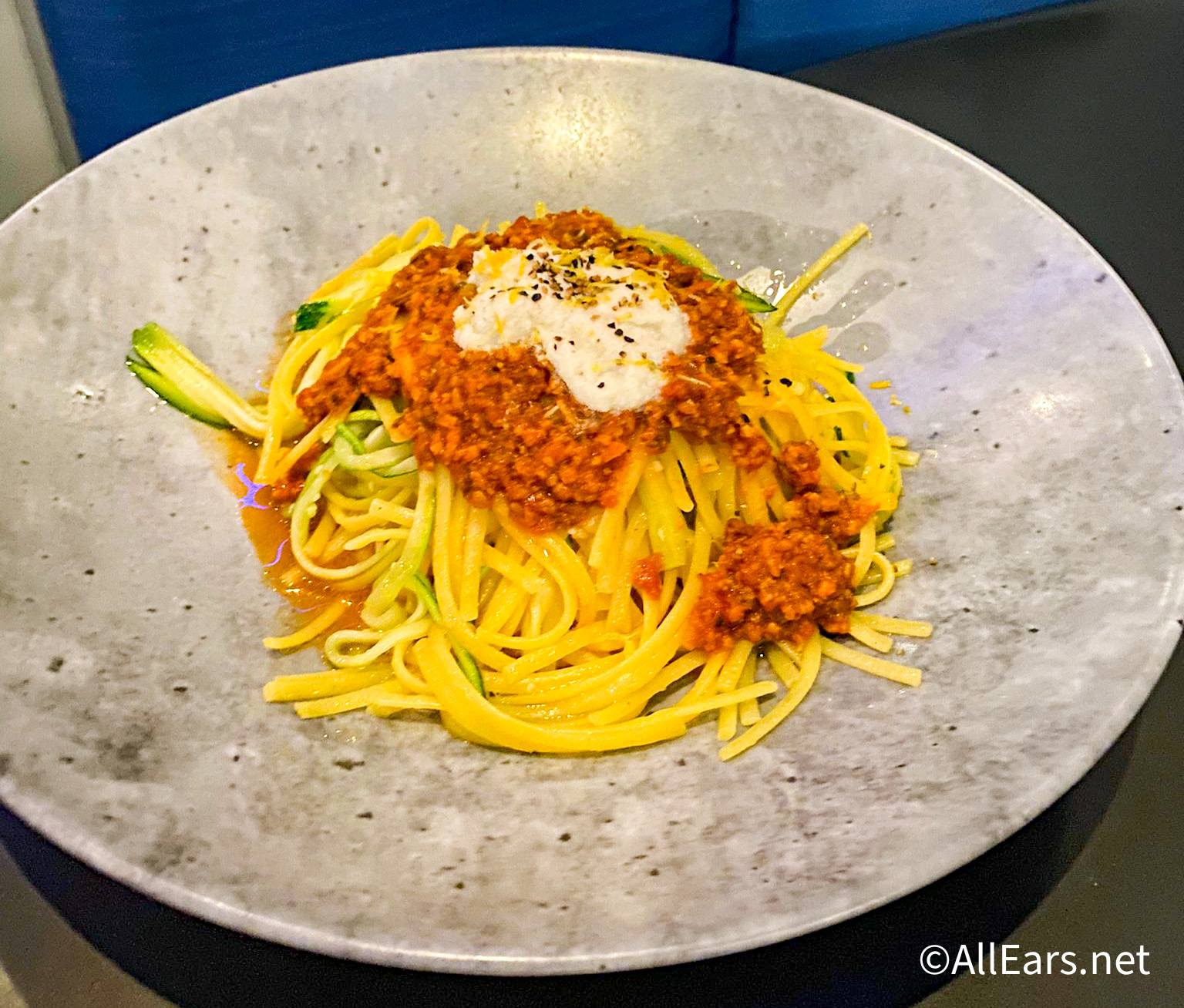 Compared to the other "experience" locations in Disney World, Space 220 hands-down has better food than restaurants like Coral Reef, T-Rex, or Rainforest Cafe. The theming makes dining at Space 220 worth it for a special occasion or a one-time visit, but maybe not a repeat due to the cost of the meals.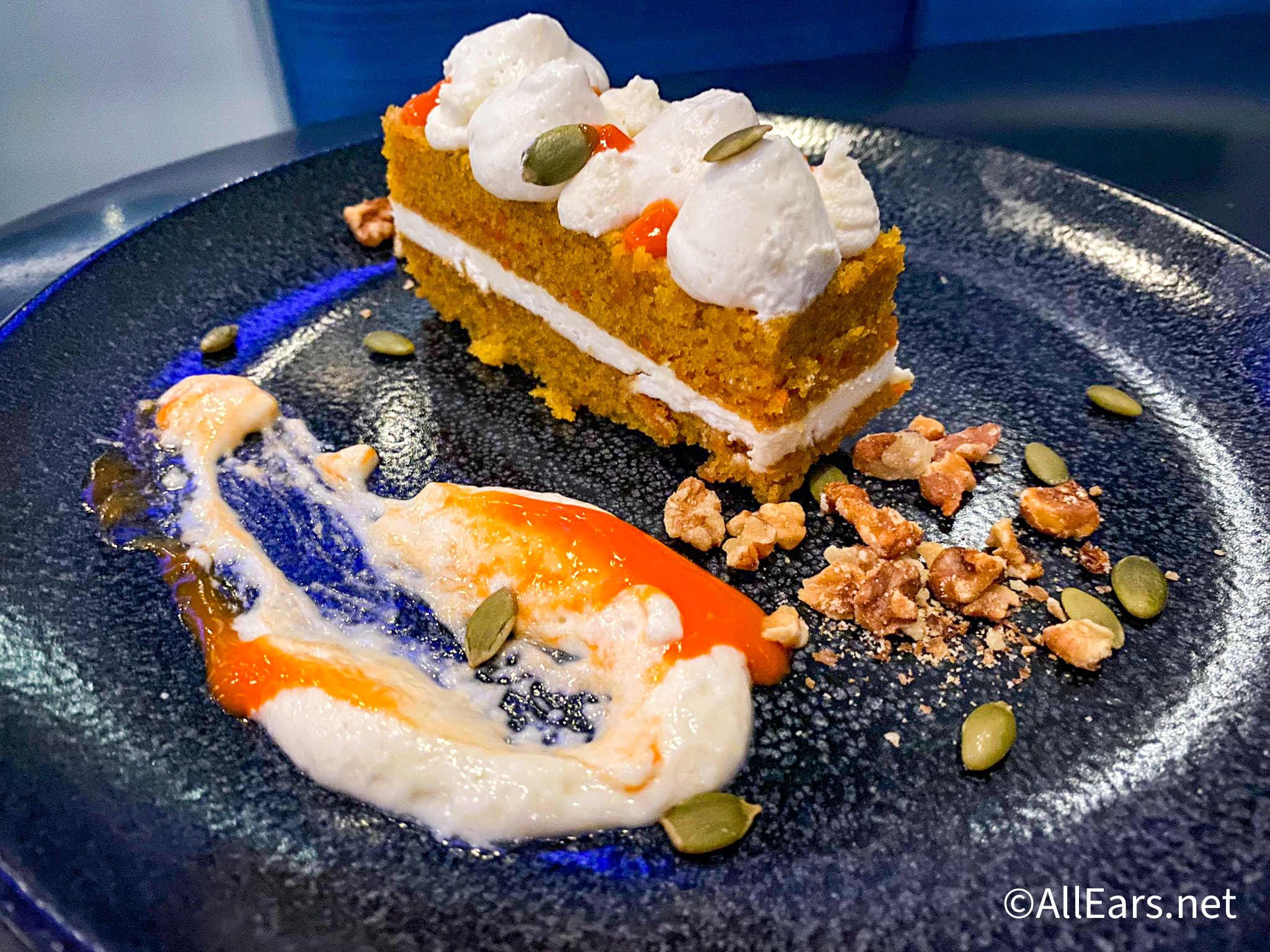 Regardless of both the pros and cons, we had an amazing time visiting Space 220 this week for lunch and dinner! Walk-ins and reservations are now available during Space 220's original opening. But, reservations are highly recommended from September 27th and beyond, so keep that in mind prior to your visit! EPCOT has even started offering virtual queues for Space 220, so you may want to factor that into your time in the park. Stay tuned with All Ears for the latest dining and Disney news coming soon!
Will you be going to Space 220? Let us know in the comments below!