If you find yourself in need of a quick galactic bite when traveling through the planet of Batuu,  then you've gotta check out Kat Saka's Kettle and the Milk Stand.
Whether you need to sip on a cool frozen glass of Blue Milk or snack on the sweet and spicy delights of an Outpost Mix, these two locations have all you need when it comes to your intergalactic snack desires.
Kat Saka's Kettle
Run by grain merchant Kat Saka, this kettle will be popping up delicious sweet, spicy, and savory popcorns for all of Black Spire Outpost.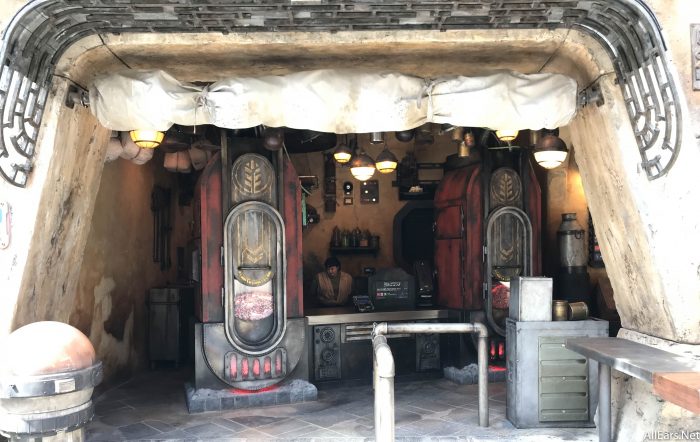 Atmosphere
You will find Kat Saka's in the middle of all of the hustle and bustle action of the Black Spire Outpost marketplace along with spots like Ronto Roasters and the Creature Stall.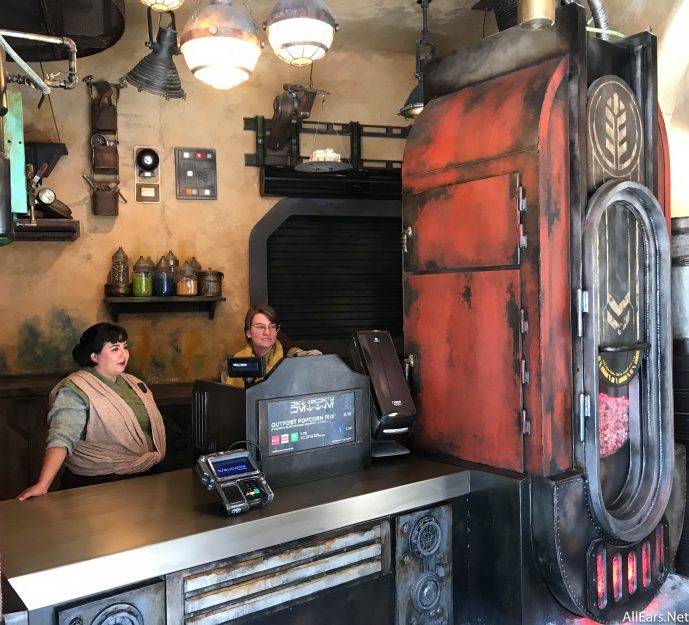 In this open-air area filled with food and shops, you will likely spot Kat Saka's Kettle by the color of its walls and the massive amounts of grain on display.
Menu Options
Kat Saka's serves the Outpost mix, along with sweet, spicy, and savory popcorn flavors.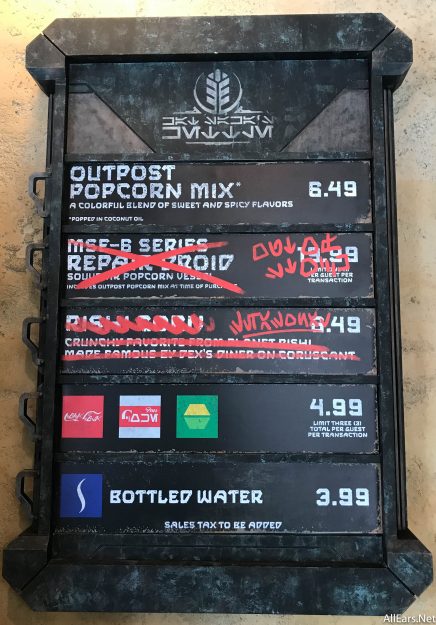 Outpost Mix
The local specialty in Black Spire Outpost is the Outpost Mix. This is a popcorn snack created from ingredients the Kat Sake found himself. This mix features both a sweet and spicy flavor mix.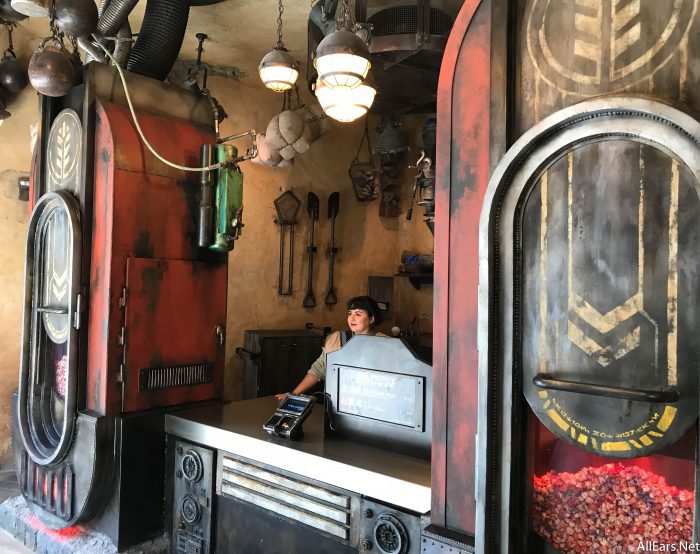 Overall, the mix definitely had a fruity quality to it, though it was balanced out pretty well by the spicier red chili flavors.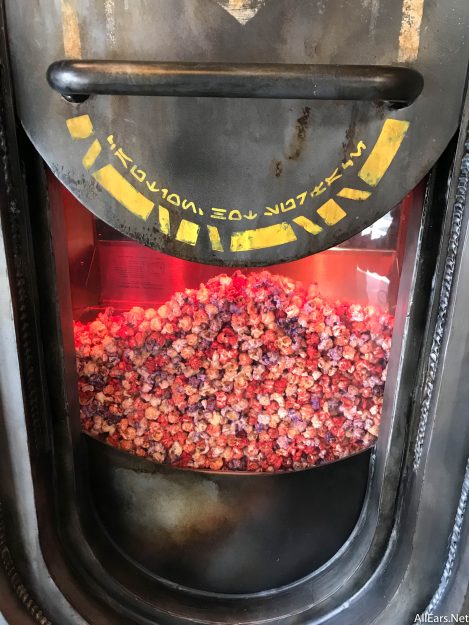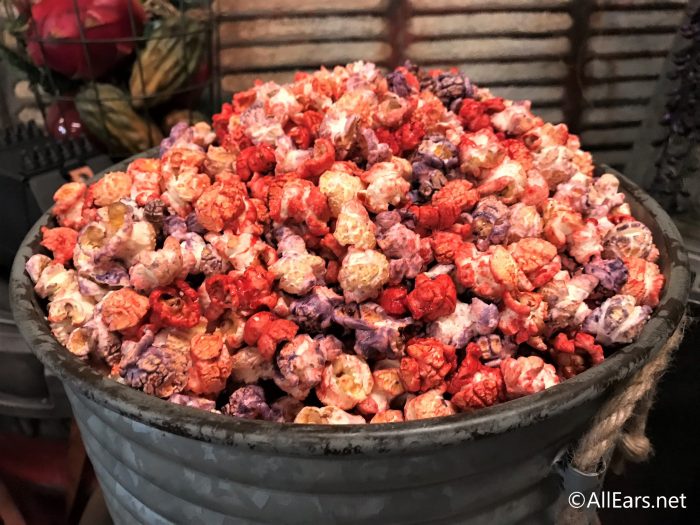 "Thermal Detonator" Coca-Cola Bottles
Here is where you will find the Coca-Cola Bottles. There will be a limit of three per transaction!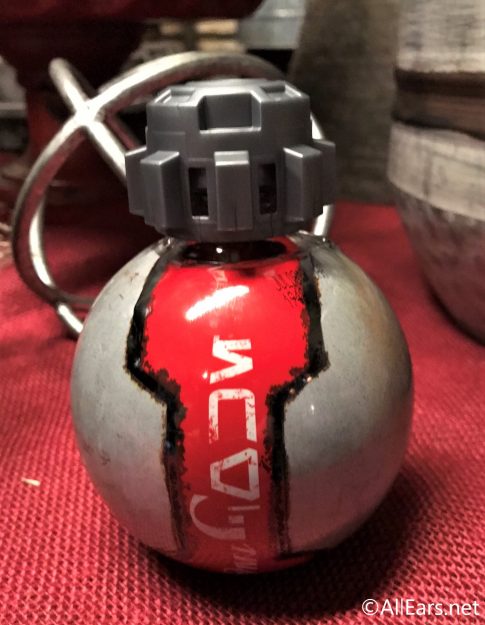 Milk Stand
People rejoiced when they found out that they were going to be able to try Blue Milk when visiting Star Wars: Galaxy's Edge. Because many have been incredibly intrigued by this substance since they saw Luke Skywalker drink it in Star Wars: Episode IV — A New Hope.
The Milk Stand doesn't stop there when it comes to offerings straight out of the Star Wars galaxy, as they will also be serving up Green Milk, made famous by Luke in Star Wars: Episode VIII– The Last Jedi.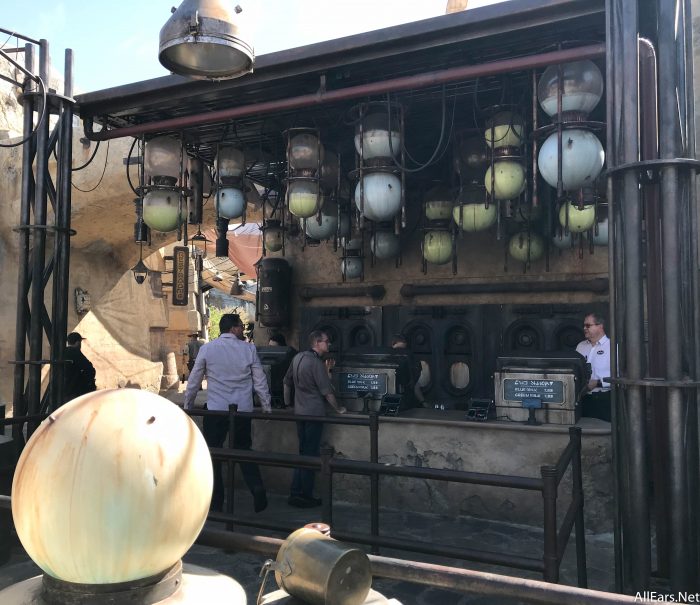 Atmosphere
Although this stand is small, it is mighty when it comes to details. You will find the Milk Stand in an area mostly controlled by the First Order, directly across from Oga's Cantina and the First Order Cargo store.
Hanging from the ceiling will be spherical glass containers filled with Blue and Green Milk.
Menu Offerings
Now, this Blue Milk is a little different from the milk you see Luke Skywalker pour in A New Hope because the milk on the planet of Batuu happens to be frozen. Both options are non-dairy, planet-based beverages created with coconut and rice milks.
Blue Milk
Blue Milk is made with d
ragon fruit, pineapple, lime, and watermelon, and coconut milk. Though it seems like this would have a strong fruity consistency, we found the milk to be rather bland. 
You can also find Blue Milk over at Oga's Cantina, though it may be slightly different.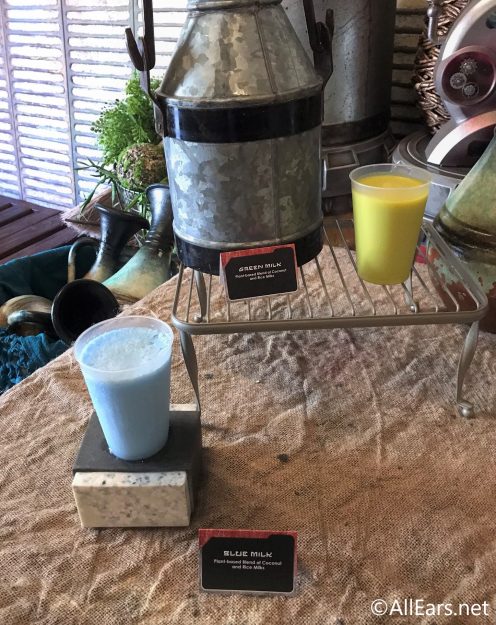 Green Milk
Green Milk is created with mandarin orange, passion fruit, grapefruit, orange blossom flavorings and coconut milk. Again the flavor wasn't very strong. The color, on the other hand, IS! This drink is a NEON green.
We cannot wait to sip on some Blue Milk while snacking on Outpost Mix as we wait in line for Savi's Workshop and Millennium Falcon: Smugglers Run.  Can you?
Let us know what you're most excited for in the comments below! 
Star Wars: Galaxy's Edge at Disneyland is NOW OPEN! Don't miss these posts about the new land: