Between COVID-19 policies, restaurant and hotel reopenings, new experiences, Disney Genie, price increases, and more, Disney World has changed A LOT over the past two years — and they've gotten a lot of hate for it.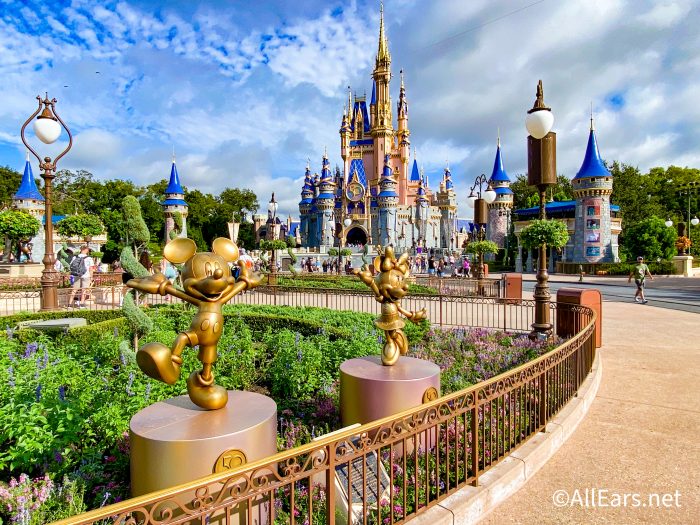 And, while it's certainly understandable why fans would be upset with just how confusing (and pricey) a Disney vacation has become, there are some things that people are getting totally WRONG. That's why we're covering 5 things that you may not know about the recent changes to help make your vacation planning a little easier.
Purchasing Disney Genie+ won't necessarily save you time
Last year, Disney announced that FastPass+ would be discontinued and replaced with two new systems for skipping the line at popular attractions. The only catch — you have to pay for it.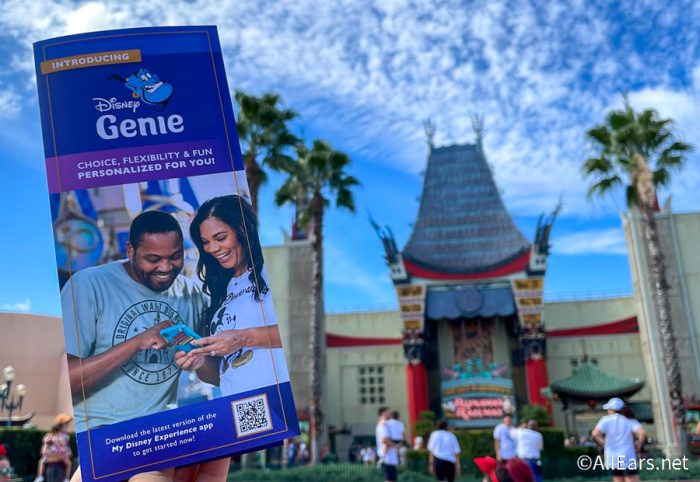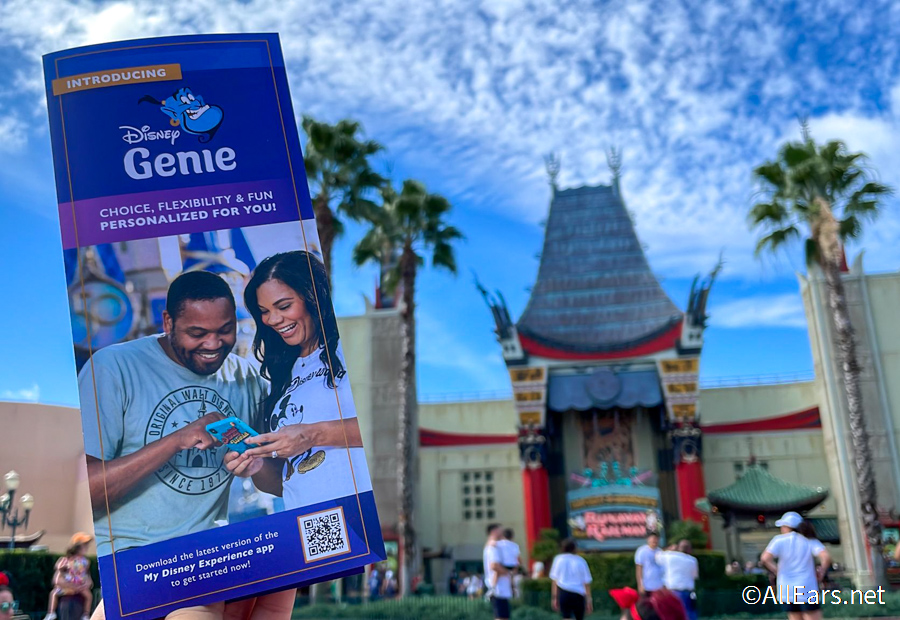 Disney Genie+ is the first of the new systems, enabling guests to bypass the standby line at 40+ attractions in Disney World for the cost of $15 per person, per day. Individual Attraction Selections are separate from Genie+ and assign a different (and often pricier) cost to the most popular rides in each park (or the "Fancy Rides" as we call them here). Prices can range from $7 to $15 per person, per ride.
And, while "skipping the line" certainly makes it sound like you'll be saving a handful of hours in the park each day, that may not actually be true.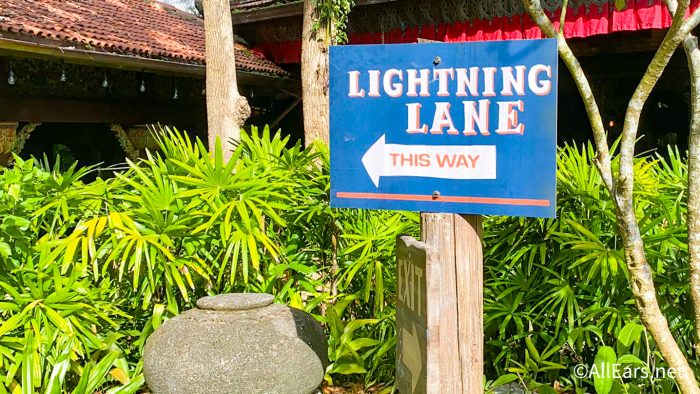 We've tested out Genie+ A LOT in Disney World since it was first introduced back in October 2021. And, while it almost always saves you time waiting in line, it doesn't necessarily always mean that you'll tackle more rides in the day compared to those who choose to save their money and wait in the standby line.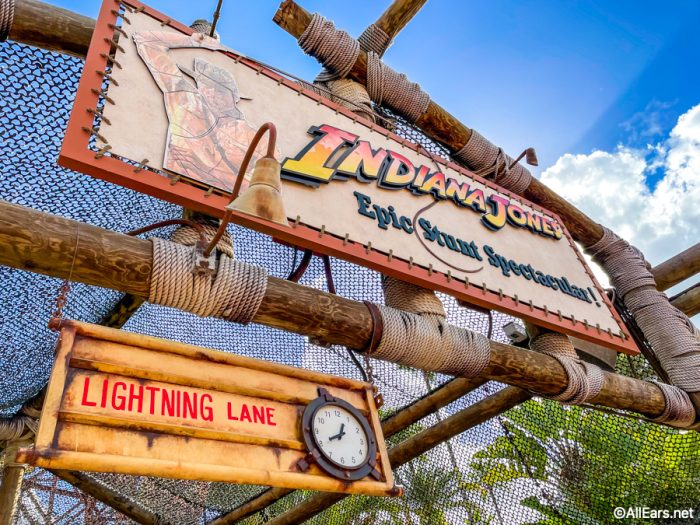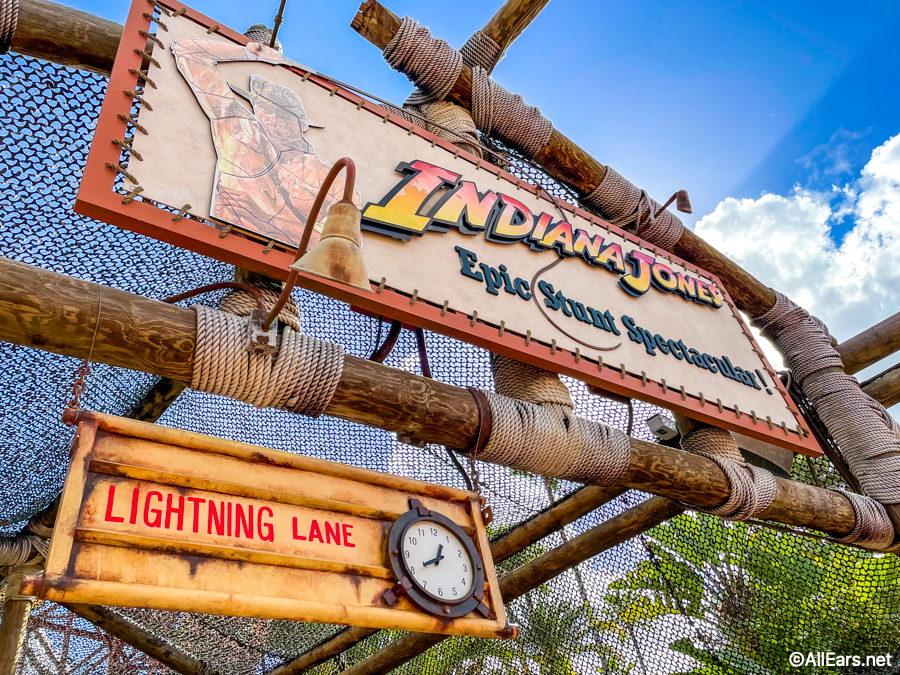 For example, in October, we sent two of our reporters into Magic Kingdom to see who could ride the most during the day — one using Genie+ or one using the standby lines.
We found that our reporter who was waiting in the standby lines actually completed all 8 attractions before the reporter using Genie+. Why? Well, our reporter using Genie+ had a lot more downtime in the park (giving them time to relax and grab a snack), but needing to wait around for the next Lighting Lane return window made them less efficient.
Now, October tends to be a bit of a slower month crowd-wise in Disney World, so we also tested things out during the holidays when the parks were packed with crowds. And, this time around it DID save us time — we just had to do some extra planning ahead and keep checking our phone to get the best return windows.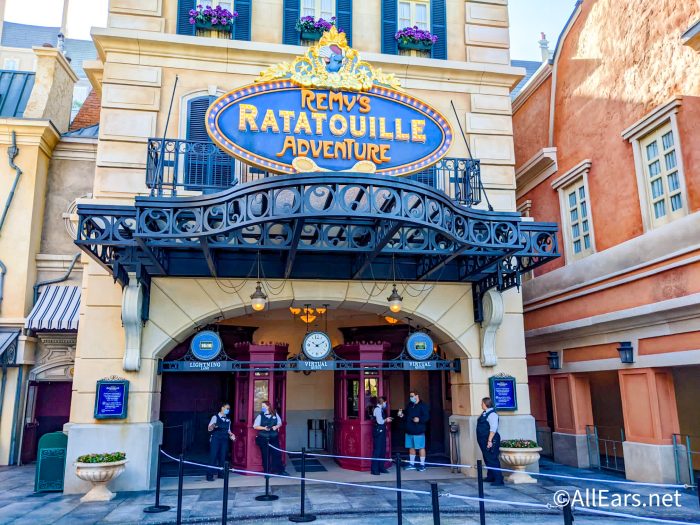 So, before you shell out the extra cash for Genie+, consider when you're visiting and what rides you really want to tackle. You might find that wait times aren't as long as you thought and saving that extra $15 meant that you could grab an extra Dole Whip, OR you might come to find that it was worth every penny — it just depends when you're visiting!
If you don't get a reservation for the restaurant you want, you MAY still be able to dine there
There are a lot of awesome restaurants to dine at in Disney World, but getting a reservation at most of them right now is harder than ever before.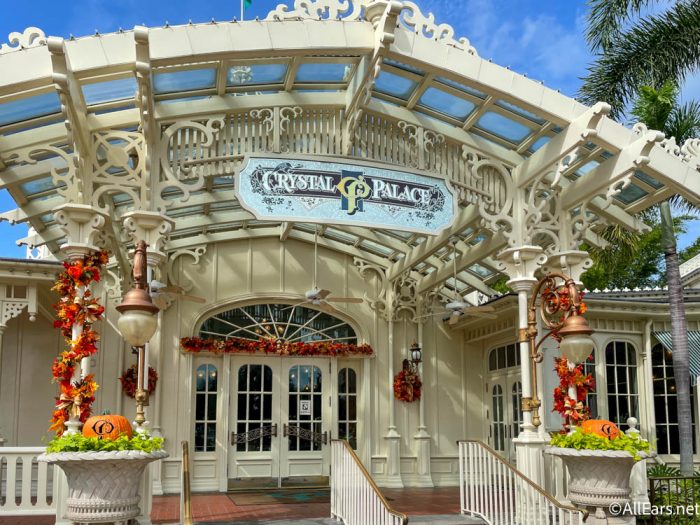 When Disney closed at the onset of the COVID-19 pandemic, they changed the advanced dining reservation window from 180 days in advance for resort guests to 60 days in advance for all guests. So, now everyone is competing for the same reservations at the same time.
Because of this, we've seen reservations book up within SECONDS of going live, leaving guests who really want to dine at Be Our Guest (or really any other restaurant) out of luck. But, here's the thing — you may still have a chance!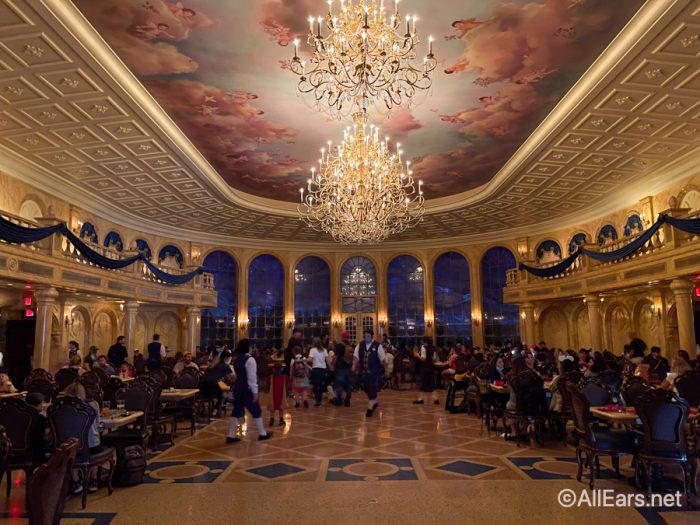 Along with the changes to the advanced dining reservation booking window, Disney World introduced a new Walk-Up Waitlist feature in the My Disney Experience app. With this, you can add your name to the waitlist at several popular (and underrated) Disney restaurants when you're within a certain proximity to the location on the day of your visit.
You won't have an exact dining time, but you will have an estimated wait time and still be able to dine there!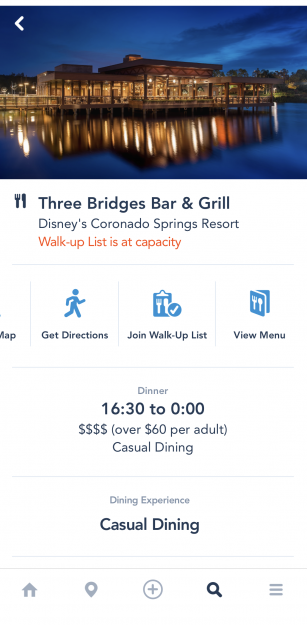 Of course, it's also important to keep checking Disney's website for additional dining reservations leading up to your vacation because you never know when something might open up! People are constantly changing and canceling their reservations, so you might get lucky and score a spot.
Ticket prices aren't always what they seem
One of the first things that you'll need to do when planning your Disney World vacation is purchase your tickets. And, while Disney advertises that their tickets "start at $109," the reality of it is — there aren't many dates that actually cost that little.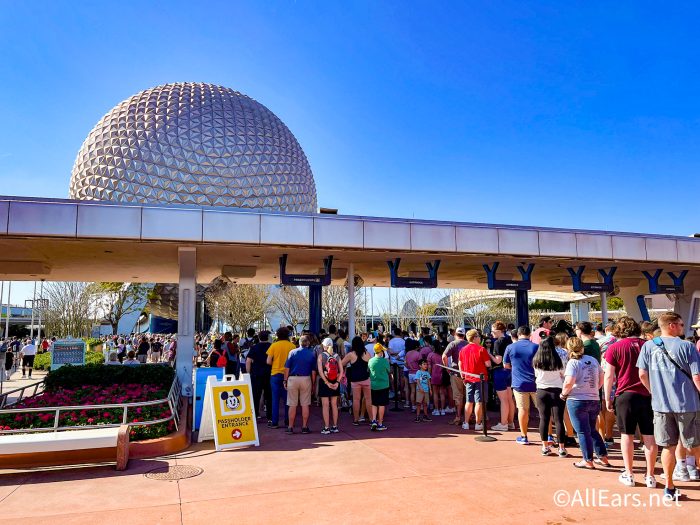 Disney's new ticket pricing system is based on demand and, according to Disney's CEO Bob Chapek, there's a lot of it. In a recent interview with CNBC, Chapek shared that they take "those guests that want to have a more bespoke, more personalized, more customized, more expensive day and [use] that essentially to keep the lower prices on again, the second Tuesday in September. And so, it's really demand that drives it."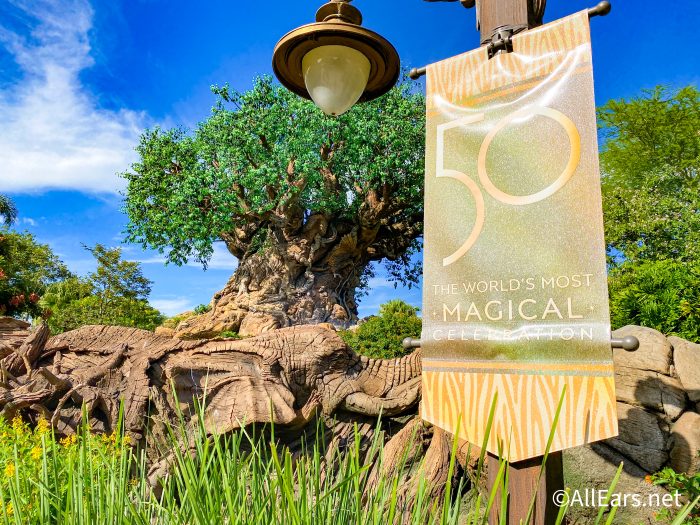 And, while we haven't seen ticket prices increase over the past few years, there have been some subtle ways that the cost of your vacation has gone up. For example, Disney has reclassified some 2022 dates into the highest ticket tier, meaning that you'll be paying more than you did in 2021 when you visit on these select dates.
And, we even saw some price increases to multi-day tickets recently.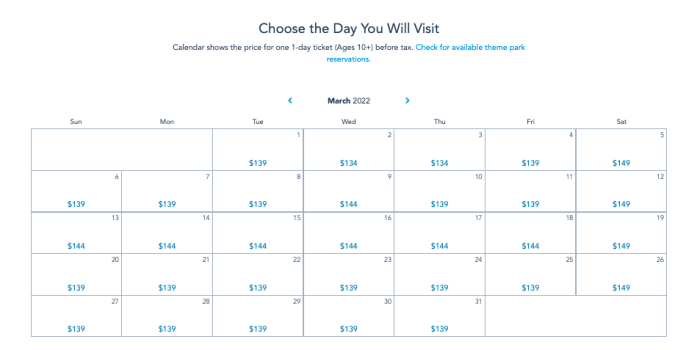 So, if you're planning your Disney World vacation budget and looking simply at the lowest ticket pricing you might be in for a surprise when you go to purchase. To avoid the sticker shock, you'll want to look at prices for tickets on the specific days you're thinking of visiting before you finalize your plans.
Park Pass Reservations likely aren't going anywhere
It's not just park tickets that you have to worry about anymore — you also need to secure a Park Pass Reservation for the park that you plan to visit each day. This change was originally introduced when the parks reopened to help manage capacity limits, and it likely isn't going anywhere.
In fact, Disney's CEO, Bob Chapek, already announced that park pass reservations will be required through at least 2023 and other executives are now anticipating that they're here to stay.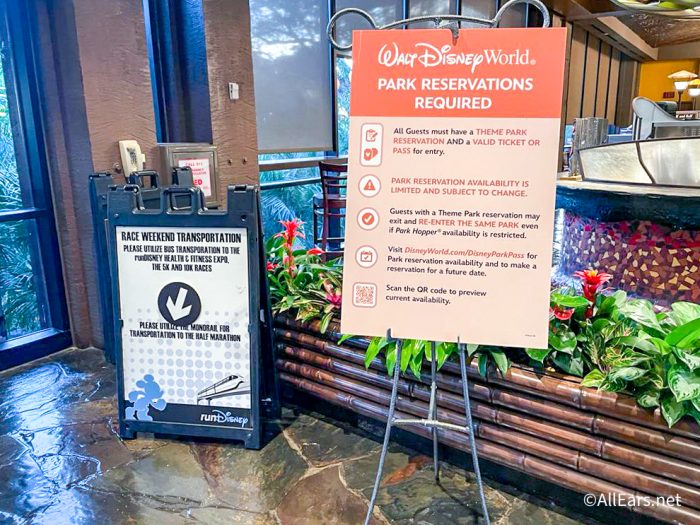 In a recent interview with Disneyland Resort President, Ken Potrock, he shared some insight into why we won't be saying goodbye to them anytime soon. He said that "It's been an extraordinary change. People ask me if reservations are going to go away. I don't think so. Reservations create a really important opportunity for us to be able to manage the demand more effectively than we ever could."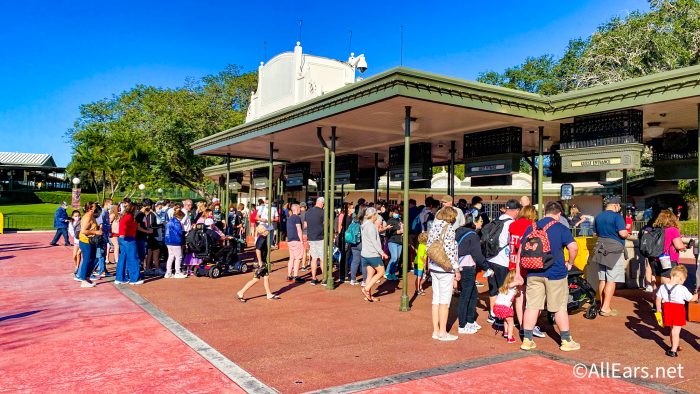 And, what exactly is the benefit to the reservation system? Potrock shared that "The objective here is to spread that demand, whether it's a Tuesday or a Saturday. If we do that, a couple of really good things happen. One, it's a better experience for all. Two, we can better manage the labor scenario in a more efficient way."
This means that you won't experience huge swings in park crowds where one day Main Street, U.S.A. is packed with people for fireworks and the next it's empty. Disney is instead able to ensure that crowds stay a bit more level throughout the week.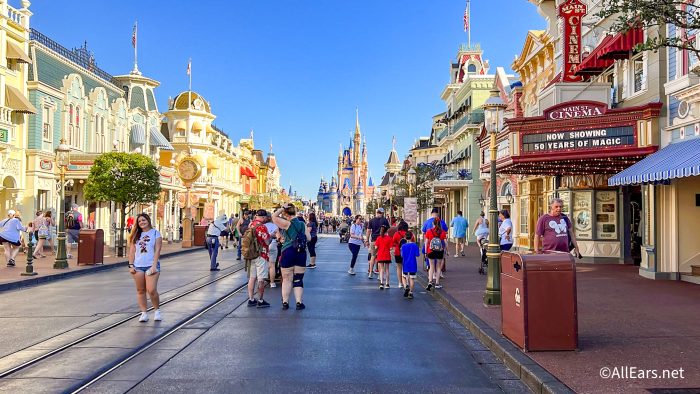 So, if you're hoping that you won't be planning out your Disney vacation day by day 6 months in advance come 2025, that simply might not be the case.
You CAN do Disney without a smartphone (for the most part)
With Mobile Order, Disney Genie, Mobile Check-In at hotels, and more, it can be easy to assume that it's impossible to do Disney without a smartphone. And, while using the My Disney Experience app can certainly save you time when you're visiting, it isn't necessary to have your phone in hand at all times when you're visiting.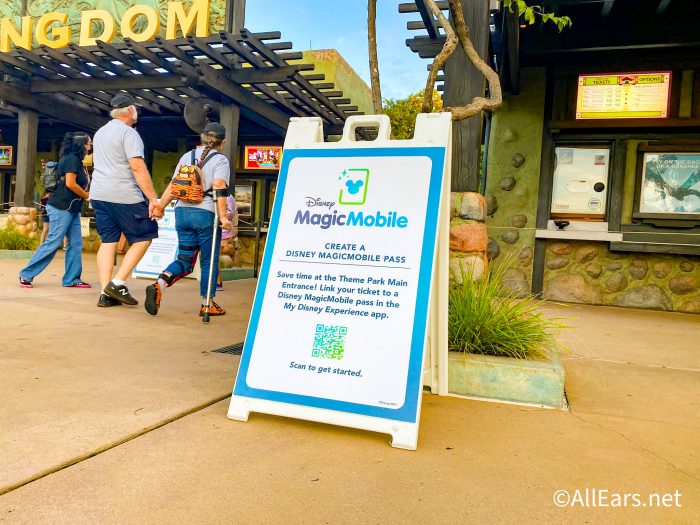 Wait times for attractions are still posted on digital boards throughout the park, guests can order their food in person at the counter, and Disney still provides hotel guests with a Key to the World Card if they're opting not to use a MagicBand or phone.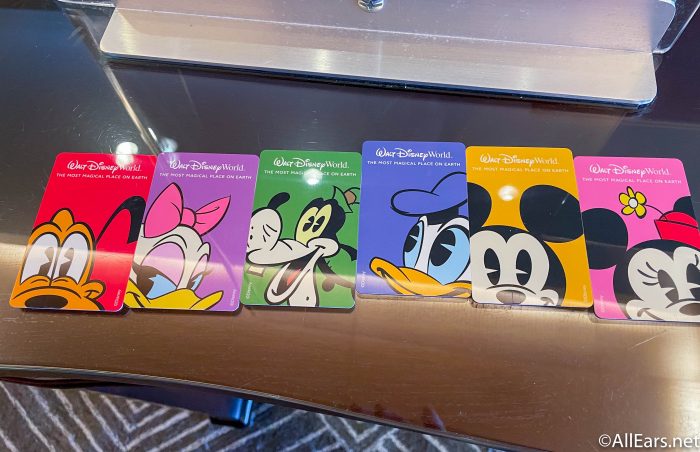 Of course, not having your phone with you does mean that you'll be missing out on using all the features in the My Disney Experience app, but in the end, a cell phone is more of a helpful tool as opposed to a necessity during your trip.
As you can probably see, it's important to be sure you're up to date on all the ins and outs of Disney World's latest changes and we're covered even more of them in our video below to help you plan!
So, be sure to stay tuned to AllEars for all the latest tips, tricks, and updates from Disney World!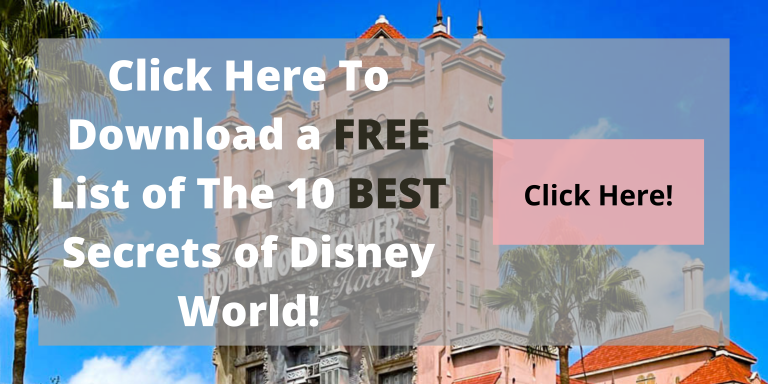 What Disney World changes have confused you the most? Let us know in the comments!