Walt Disney World is full of fantastic dining options that will appease just about every palate and taste bud imaginable. Picking a favorite restaurant is an almost impossible task, but there are some clear frontrunners as rated by our AllEars readers.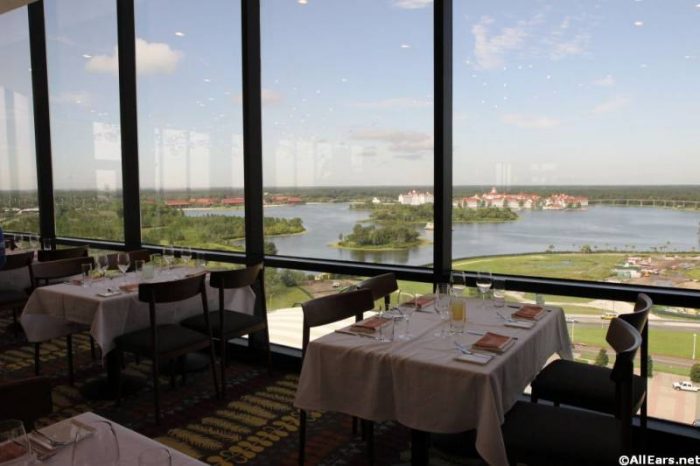 We were curious to see what YOU thought was the best Disney World hotel food, and we were a little surprised at times to see how the restaurants ranked!
We're breaking it down resort by resort to see which Table Service restaurants reign supreme!
Let's start with a clear Disney World food gem: Disney's Animal Kingdom Lodge. If you ever have the opportunity to hop over to this resort for lunch or dinner, we highly recommend you do so. All three of its Table Service restaurants received high marks from our readers.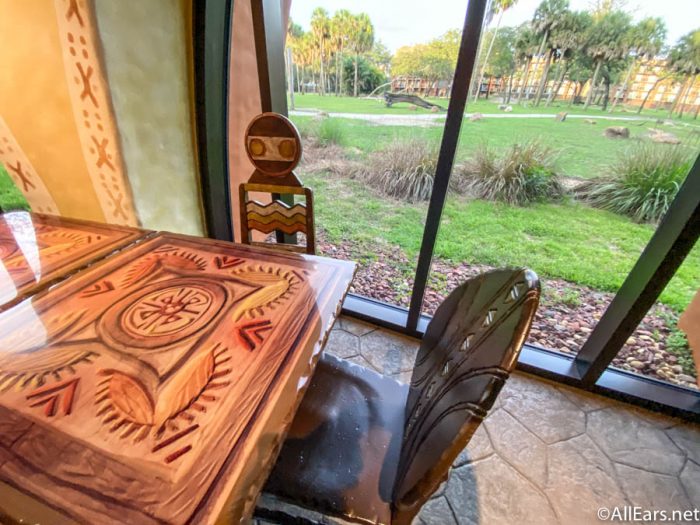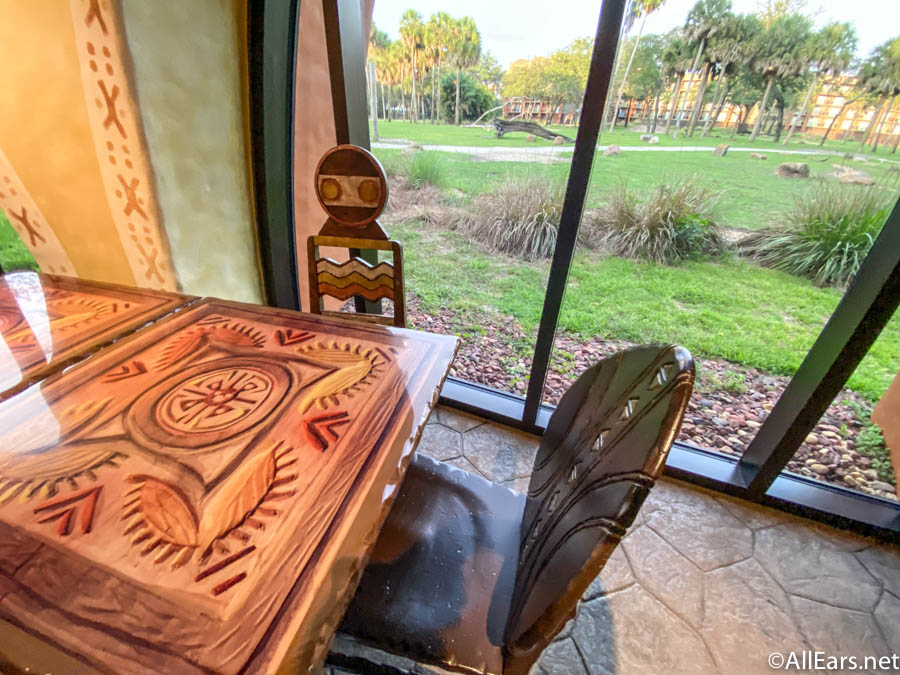 Sanaa, with its picturesque views of the resort's savanna at Kidani Village, received an average reader score of 8.63 out of 10.
Ranked even higher was the signature restaurant Jiko — The Cooking Place (8.82 out of 10), the one place we'll gladly pay top dollar for our steak to come with a side of macaroni and cheese.
Finally, the highest ranked Table Service restaurant at Animal Kingdom Lodge, according to our readers, was the inspired buffet Boma, with one of the highest average scores of this entire list, 9.09 out of 10!
Disney World's moderate resorts also have some serious competition when it comes to our readers' highest-ranked restaurants! Disney's Caribbean Beach Resort just underwent some massive renovations, including a sprucing up of its table service restaurant, Sebastian's Bistro. The restaurant is beloved by many of our readers, with an average score of 8.50 out of 10!
Caribbean Beach is located along the Skyliner route, so if you're looking to do something a little different, maybe on your day off from the parks, consider jumping over to Sebastian's!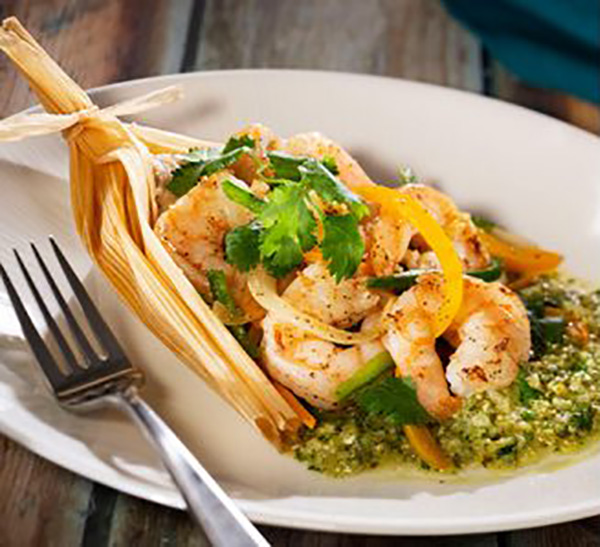 Disney's Contemporary Resort is full of memorable dining locations, but you may be surprised to hear which restaurant our readers ranked highest! Step aside Chef Mickey's and California Grill, because The Wave received the highest marks for breakfast as well as lunch and dinner! Its breakfast received a whopping average score of 9.29 out of 10, while it's lunch and dinner menu has an average score of 8.57 out of 10.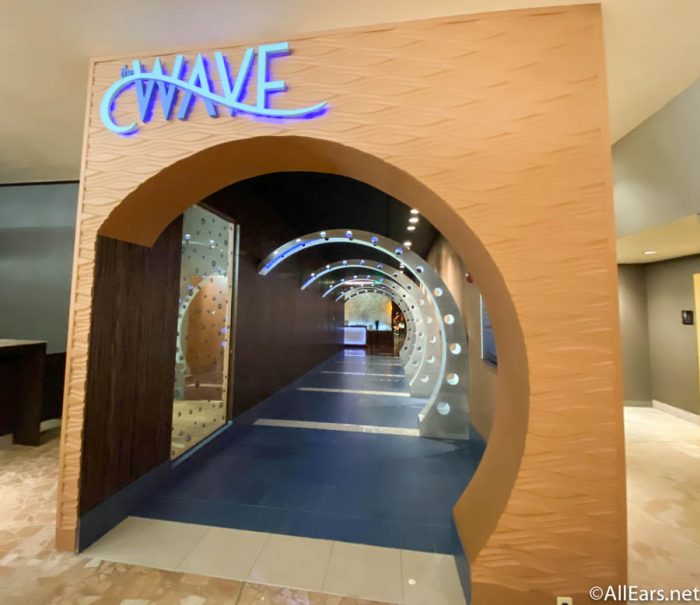 The Wave trumped California Grill, which received an average reader score of 8.00 out of 10, as well as Chef Mickey's, which currently has an average reader score of 8.27 out of 10 for breakfast and 6.88 out of 10 for dinner. The Wave is an excellent breakfast option on your Magic Kingdom day, especially if you are traveling without kiddos!
Disney's Coronado Springs Resort added several new and unique dining options to its lineup with the opening of Gran Destino Tower in the summer of 2019. Out of all of these new options, the rooftop restaurant Toledo is the star of the show, at least in terms of ratings. It has an average near-perfect reader score of 9.67 out of 10!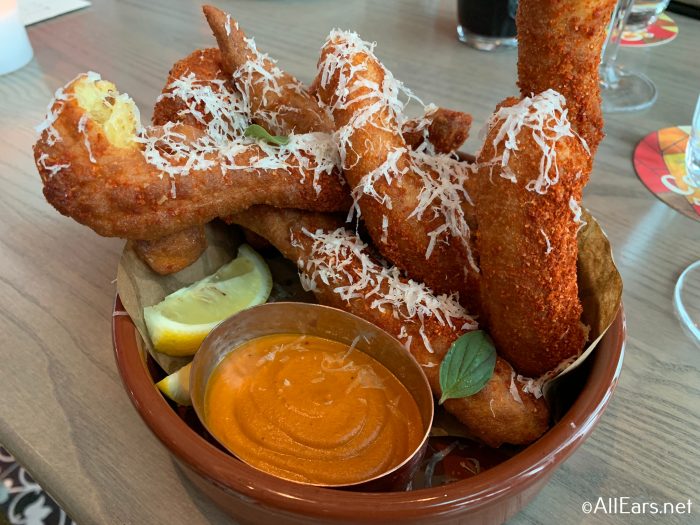 When you think about iconic Disney World resort hotel dining, the first hotel that likely comes to mind is Disney's Grand Floridian Resort and Spa. This resort is home to three big hits with our readers. First, there's Citricos, with an average reader score of 8.58 out of 10.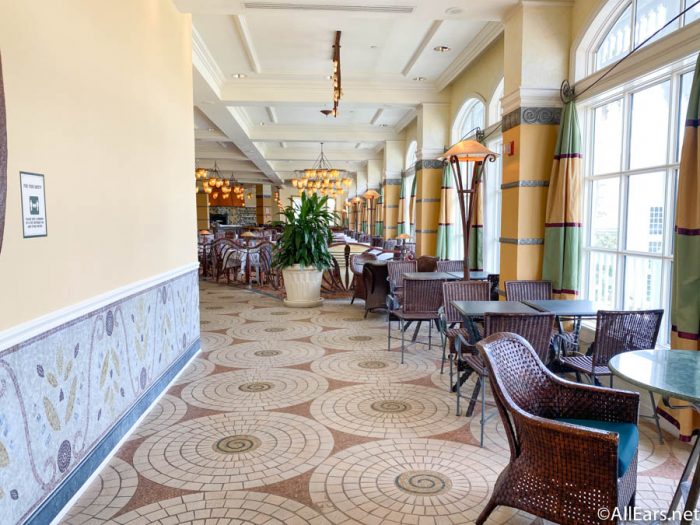 Then there's Narcoosse's, with an even higher average score of 9.00 out of 10.
But of course, the ultimate champion at the Grand Floridian is Victoria and Albert's, with an average reader score of 9.69 out of 10. This super-signature dining experience is a must-do for the ultimate Disney fan (and the ultimate fine dining fan!).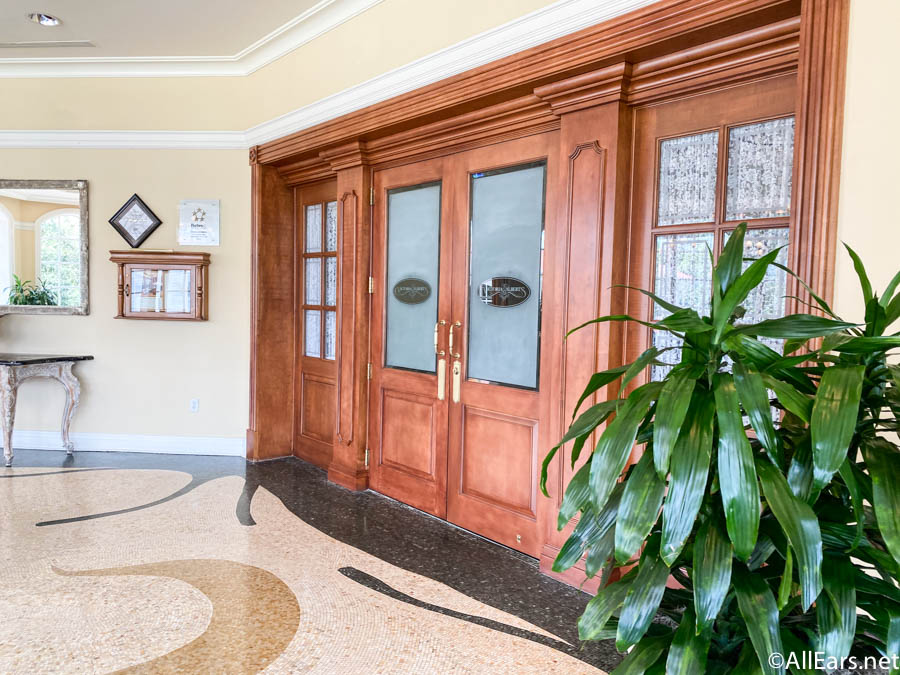 Admittedly, Disney's Old Key West Resort doesn't have the widest variety of dining options available amongst the deluxe resorts. However, it totally shines with what it does offer! Olivia's Cafe, the resort's go-to Table Service restaurant, received consistently high praise from our readers. Its breakfast received an average reader score of 9.48 out of 10, and its lunch/dinner service has an average reader score of 8.29 out of 10.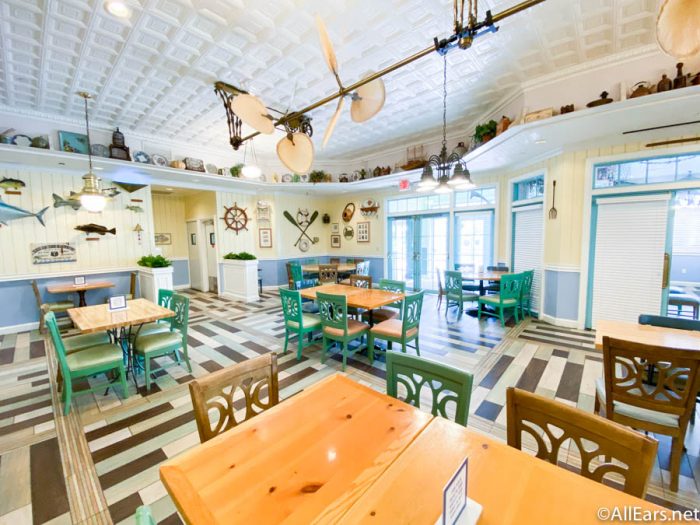 Disney's Polynesian Village Resort is another deluxe resort along the Monorail loop that's widely known for having some of the most popular and beloved dining options on property. However, you may be surprised to hear that out of everything it has to offer, breakfast at Kona Cafe was the highest rated option based on our readers' reviews!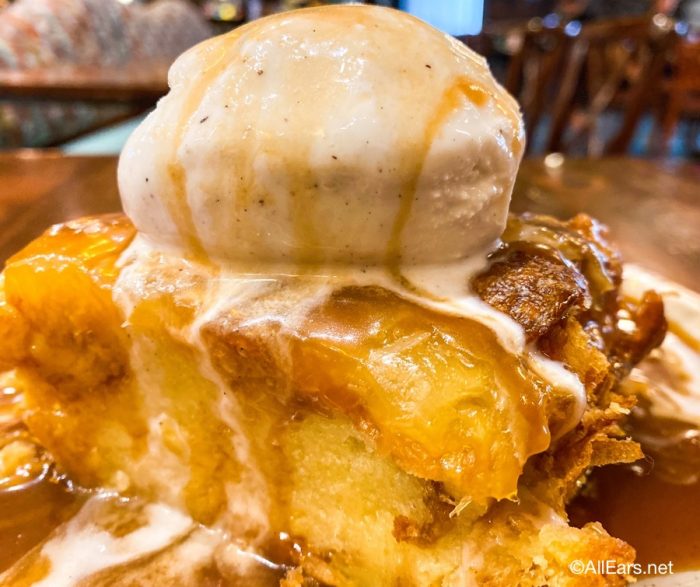 Kona Cafe's breakfast received an average reader score of 9.20 out of 10, while its dinner service has an average score of 7.26 out of 10. Kona Cafe's breakfast outranked the infamous 'Ohana character breakfast, with an average reader score of 8.40 out of 10.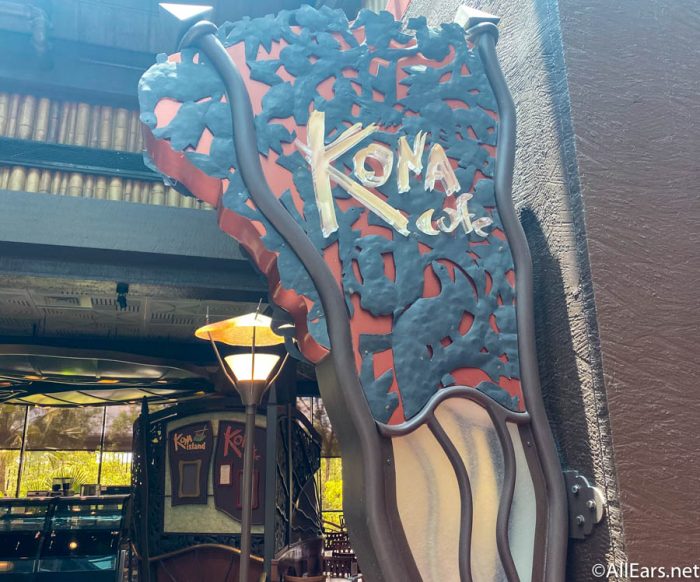 Don't sleep on Disney's Saratoga Springs Resort & Spa! This deluxe resort has a lot going for it, including a dining option that was ranked among the highest rated table service restaurants at the Disney World resort hotels! Turf Club Bar & Grill currently boasts an average reader score of 8.78 out of 10! That's a higher score than California Grill at the Contemporary, for comparison.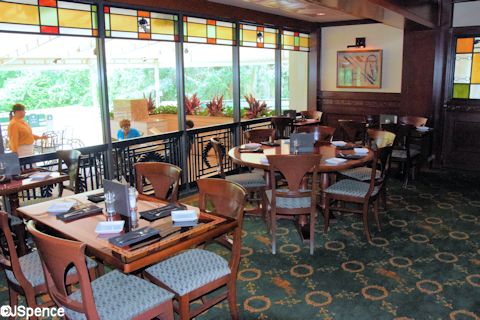 The newest Disney World Resort hotel, Disney's Riviera Resort, is the home to the only restaurant on our list to have received a perfect average score of 10 out of 10! Granted, Topolino's Terrance is so new (it's only been open for 1 year, which included Disney World's temporary closure) that it only received one score that happened to be a perfect 10 out of 10. But we must say, we can't argue with that score!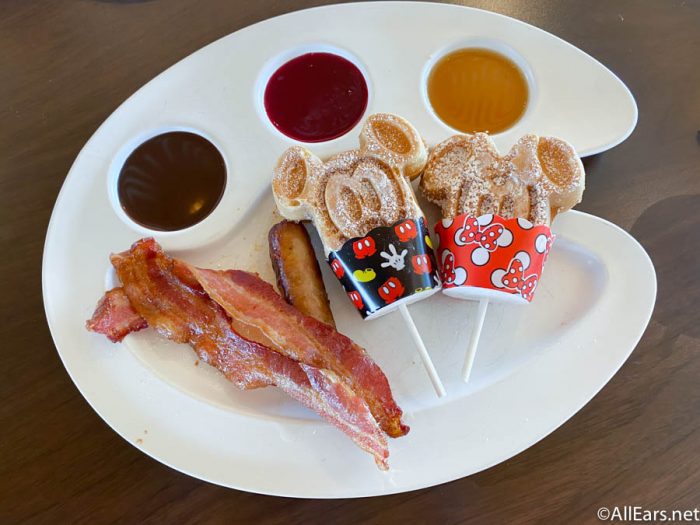 The character breakfast at Topolino's Terrace is among the best character meals on property right now, not to mention the restaurant boasts sweeping rooftop views of Disney World! Dinner at Topolino's Terrace also comes highly rated from our readers, with an average score of 8.50 out of 10.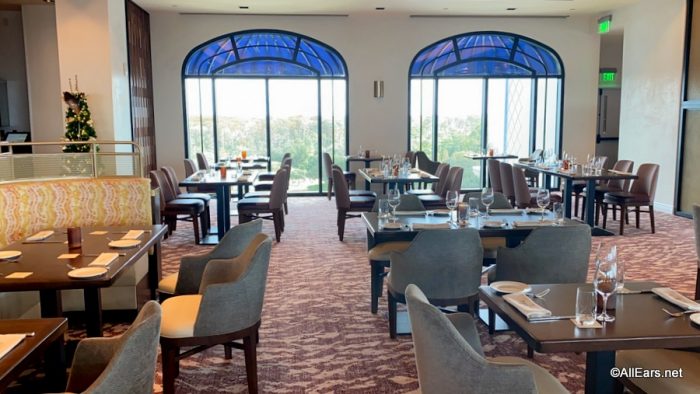 Disney's Wilderness Lodge is among one of our favorite resorts on Disney World property for several reasons! Its proximity to Magic Kingdom makes it a great option for families, not to mention the resort grounds are beautiful! It's also a great spot to grab some food. Geyser Point Bar and Grill is a stellar option for guests staying at Wilderness Lodge as well as guests looking for a lunch break outside of Magic Kingdom. It has an average reader score of 9.08 out of 10, which frankly didn't surprise us at all!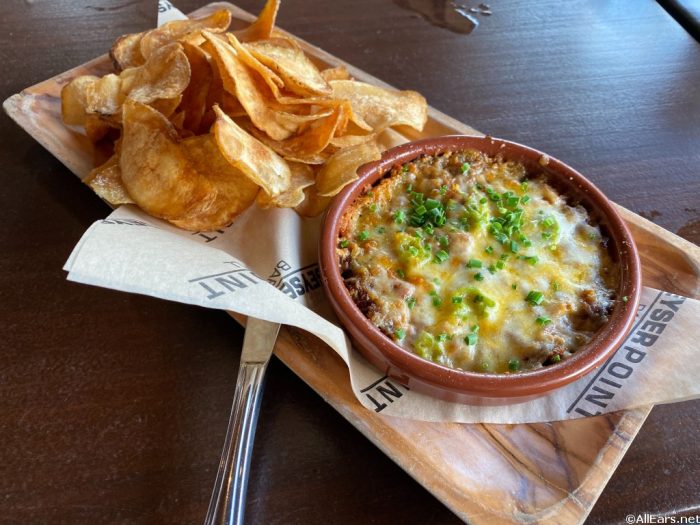 Finally, we're stopping by Disney's Yacht Club Resort for our last top-rated hotel table service restaurant. Yachtsman Steakhouse is a great option if you want to escape the hustle and bustle of EPCOT, or you can't snag a reservation at Le Cellier. Just steps away from World Showcase, Yachtsman Steakhouse is quite the hidden gem! Lots of our readers seemed to agree, with an average score of 8.93 out of 10.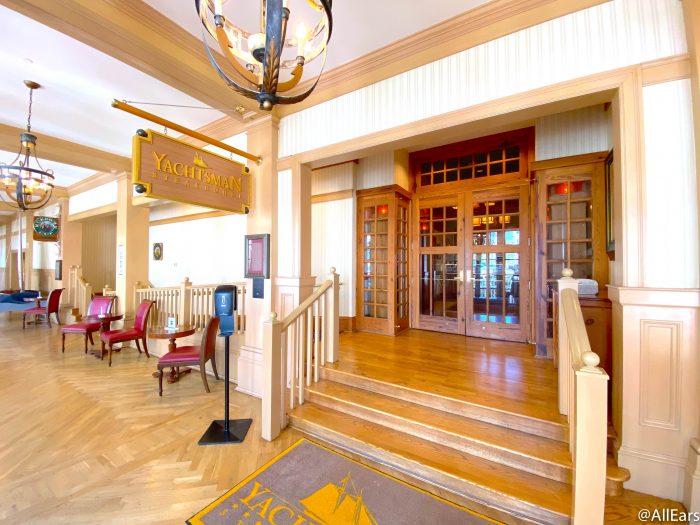 What is your favorite hotel table service restaurant across Disney World? Let us know in the comments!
Join the AllEars.net Newsletter to stay on top of ALL the breaking Disney News! You'll also get access to AllEars tips, reviews, trivia, and MORE! Click here to Subscribe!