Many people are of the opinion that family visits to Walt Disney World should be put on hold until the kids are older — and we hear you.  But we think ultimately, everyone should do what is best for their family. And if that means heading to the Most Magical Place on Earth with your littlest family members, we've got some tips to help you and your baby have a magical time.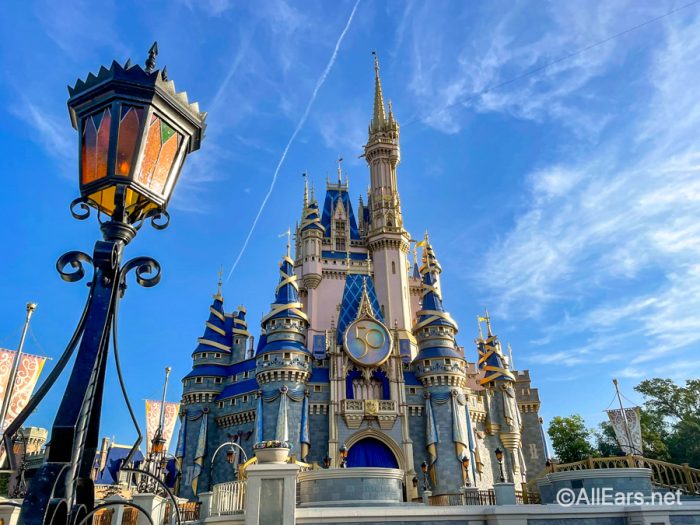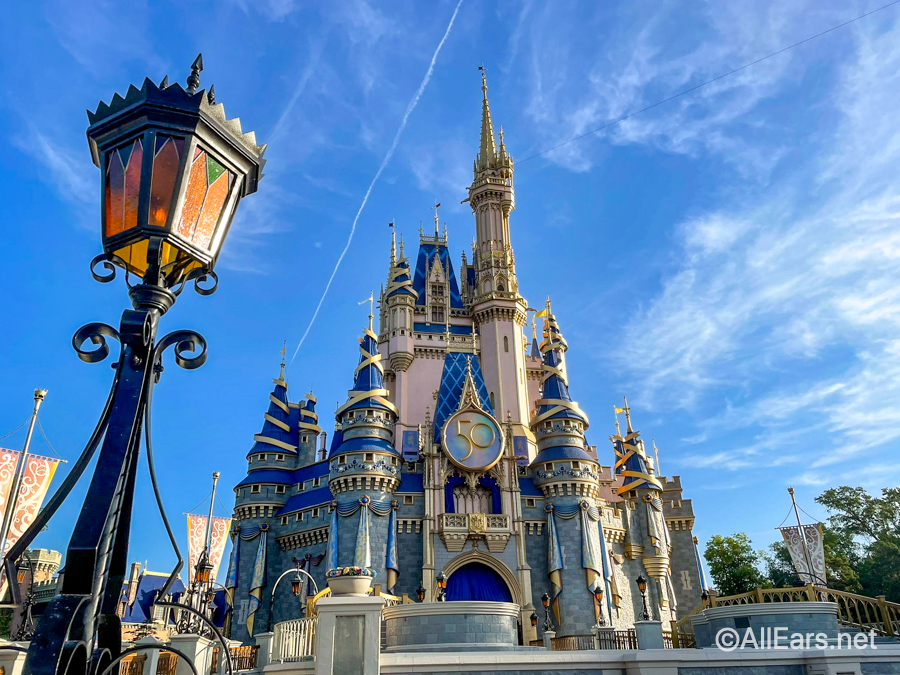 Take advantage of Baby Care Centers in every park.
Each of the four theme parks has a Baby Care Center. These are not your run of the mill restrooms with a changing table; they offer so much more for families with babies (and kids of any age).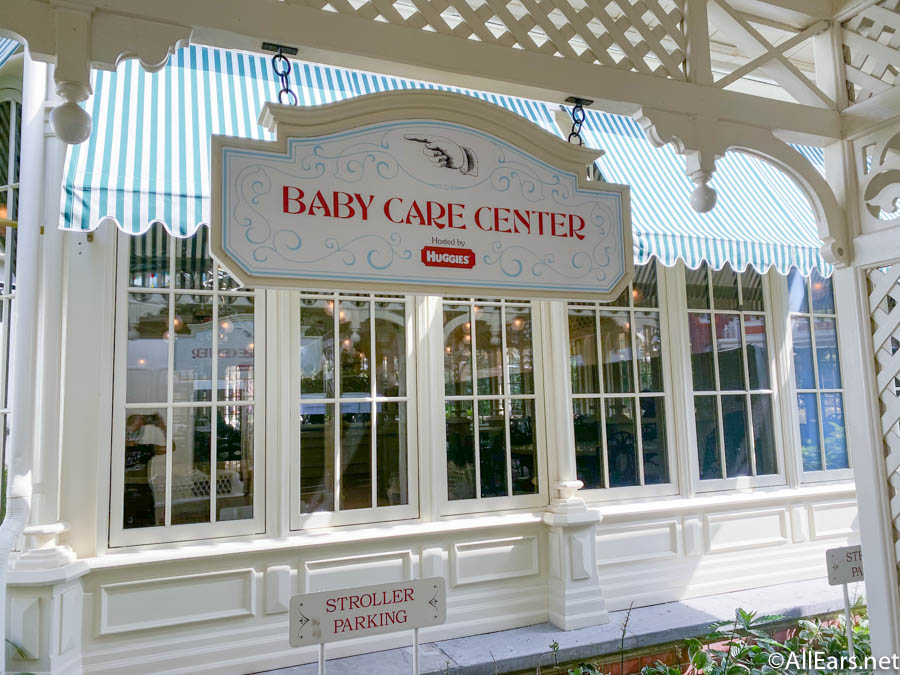 These centers are open during park hours, complimentary, and include a private nursing room with rocking chairs, a changing room with tables as well as a women's restroom, a feeding area with high chairs, a kitchen with a microwave and sink, a television and tables with seating.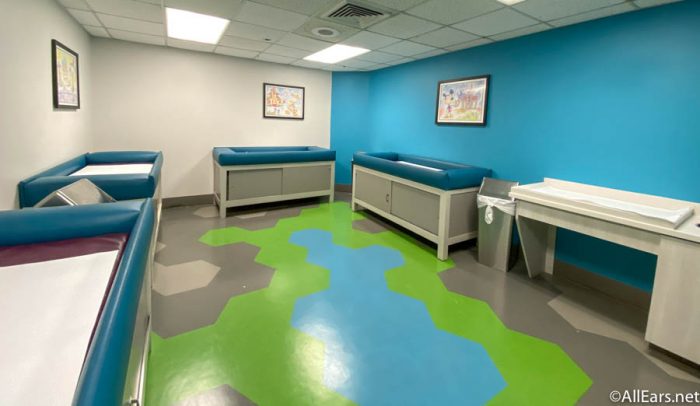 Also available for purchase are formula, baby food, juice, diapers, wipes, sunscreen, over-the-counter medications, basic clothing, and more. So if you run out of something you brought with you or you need something you didn't bring along, the Baby Care Centers are a lifesaver.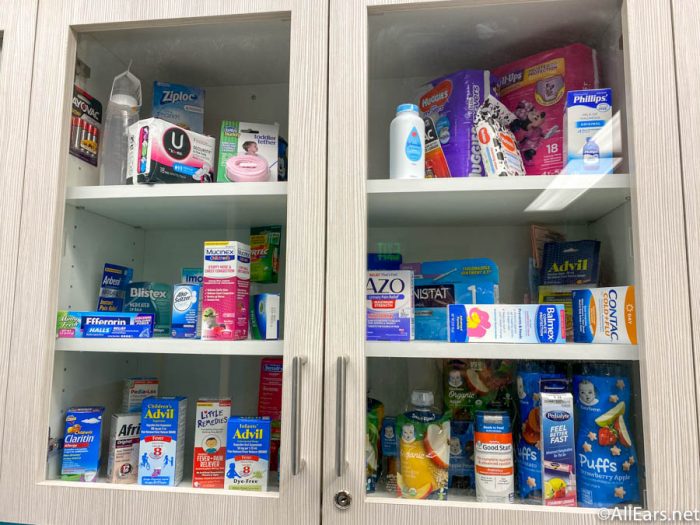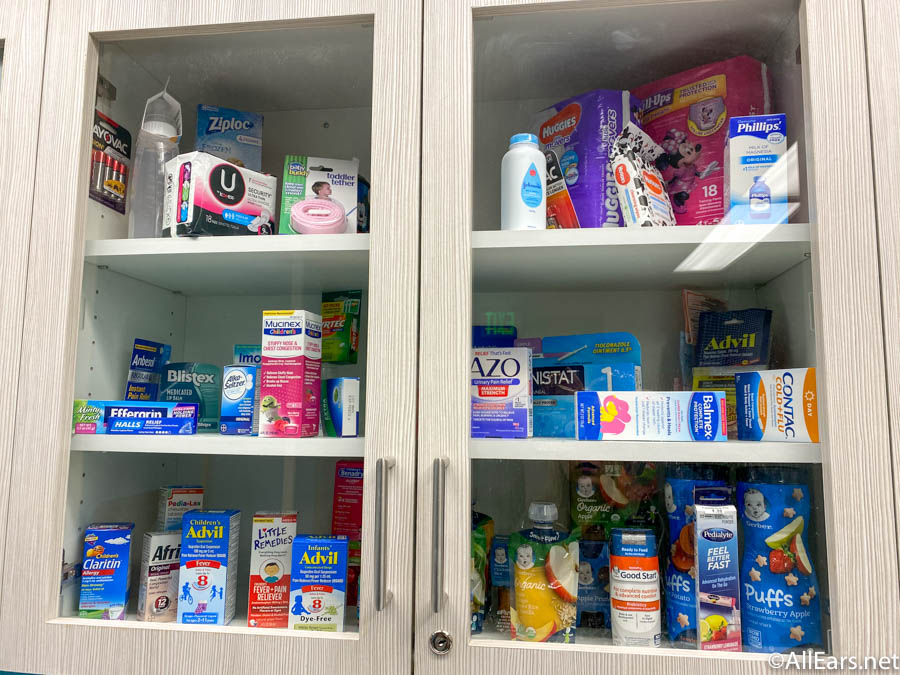 You'll also want to keep in mind that these are good places to cool down and relax, too, so if you or your little one need a break away from crowds and in relative quiet, Baby Care Centers are an oasis.
Click here to learn even more about Baby Care Centers — including where you'll find them in each park.
Have memorable experiences.
Baby might not remember everything (or anything) you do on his or her first trip, but there is so much for little ones to take in. There are many rides with no height restriction (like these rides that are the best for a baby's first).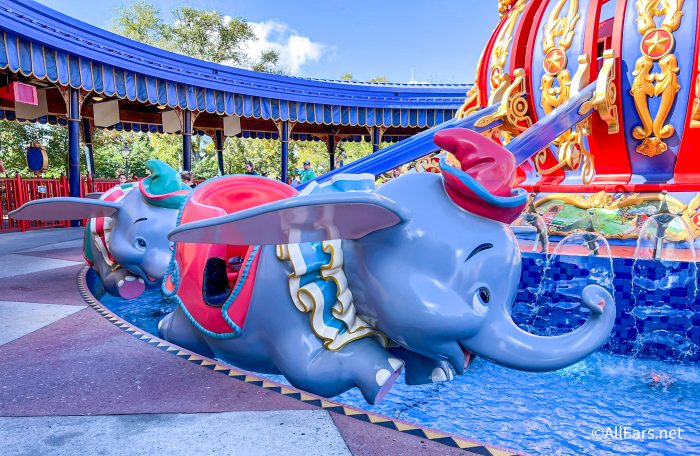 And while many children are afraid to meet characters, some babies are too young to be afraid — so what a great time to get those adorable first shots of them snuggling with Mickey! 
Click here for more
info on meeting characters at Walt Disney World

!
Use Rider Switch so you don't miss out.
If you want to make sure the kids-at-heart (aka the grown ups) have a good time, too, you don't have to miss out on rides that aren't suitable for babes! Rider Switch is a way to experience all the rides and do all the things without having to skip a beat.  Rider Switch is a system that allows park guests to take turns riding, while someone else from their party stays with infants, children who don't meet the height requirement, or anyone who just doesn't want to ride that ride.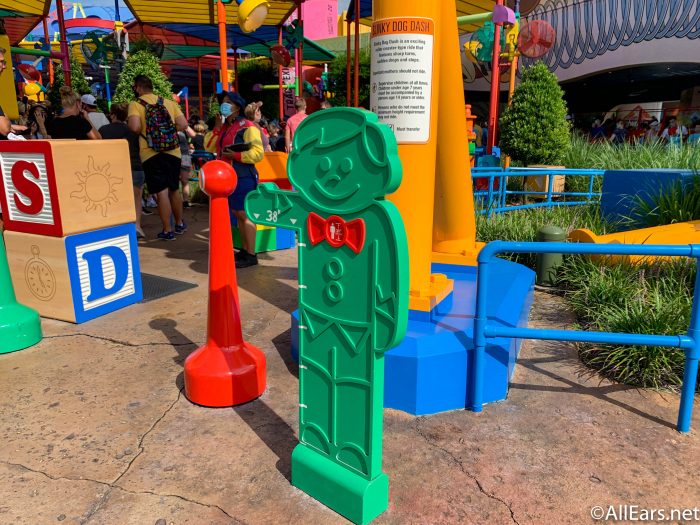 Rider Switch is offered in all four parks but not on every ride, so check out our Rider Switch page for details.
If you want to
use the Single Rider Lines during your trip

with baby — thus usually cutting down on your individual wait times considerably — click here for info on where you can do that!
Maximize nap time.
In some ways, taking a baby to the parks is easier than taking an older toddler or young child. Eventually, someone is going to need to take a nap (even Mom and Dad!).  Babies are often more likely to nap in a stroller and on-the-go than older children. Because of this, it can give you more park time by not having to schedule time to go back to the hotel.  If baby will sleep in the stroller, this is a great time to take advantage of Single Rider lines, grab an adult beverage, or just sit and enjoy some adult conversation.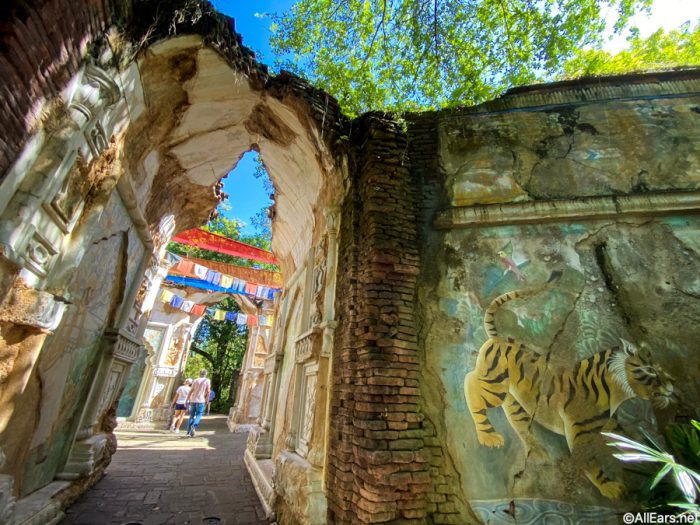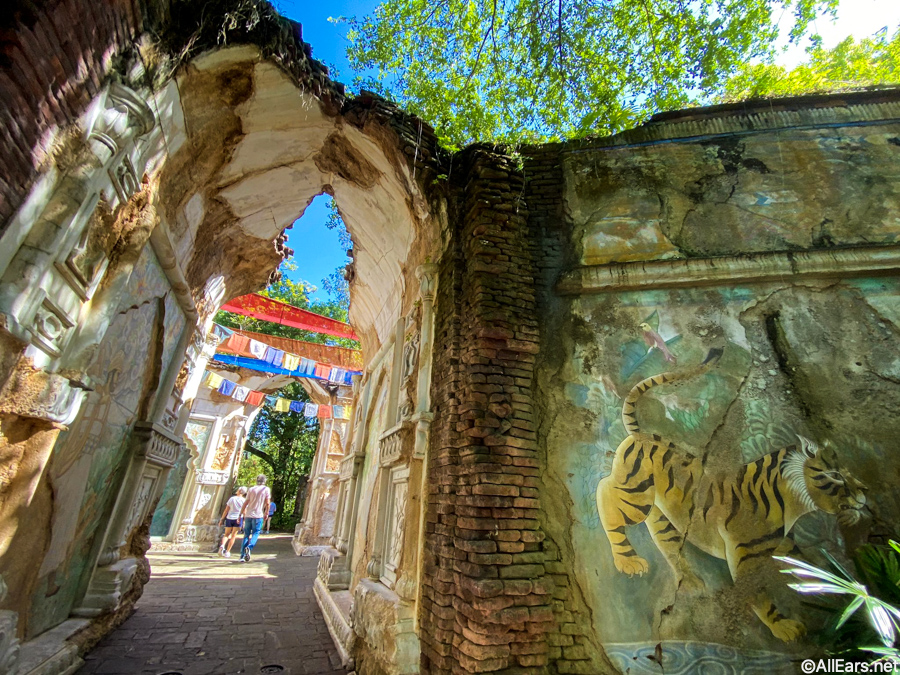 A great way to maximize this nap time is to make sure your little one is comfortable.  Clip on a small portable fan to keep them cool (these can be purchased online or in the First Aid Centers and shops in the Parks), shade them with a blanket, and do not forget the sunscreen!
Disney Resort hotels are baby-friendly.
Disney resorts offer cribs and Pack 'n' Plays free of charge. Quantities are limited, so we recommend requesting one when you make your reservation and confirming when you do online check-in.  Disney World Resorts are chock-full of color and music and scents — and babies love all the stimulation!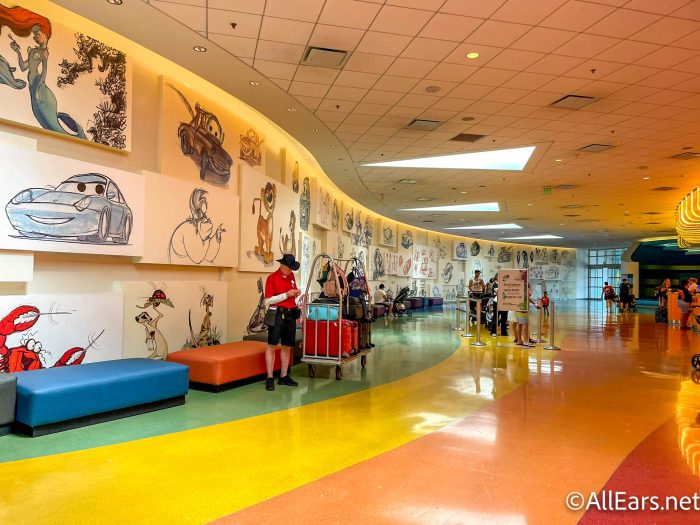 Some areas of Disney World Resort hotels tend to be a little quieter than others, so if your little one needs relative quiet in order to rest, you might want to make some requests when you make your reservation and do online check-in. Rooms further away from pools, on the backside of buildings, and on upper floors are generally experienced to be quieter.
Under three is free!
Yes, you read that right. No, it is not a typo. We used the word free with something related to Disney World. Until a child turns three, they do not need a park ticket, FastPasses, or dining reservations (they can eat off of your plate for free). Note that this is not three and under. Kind of like Cinderella after midnight, after that magical third birthday, you will be paying youth prices. So if you can and have the desire to bring them when they are little, they can experience the magic, for FREE.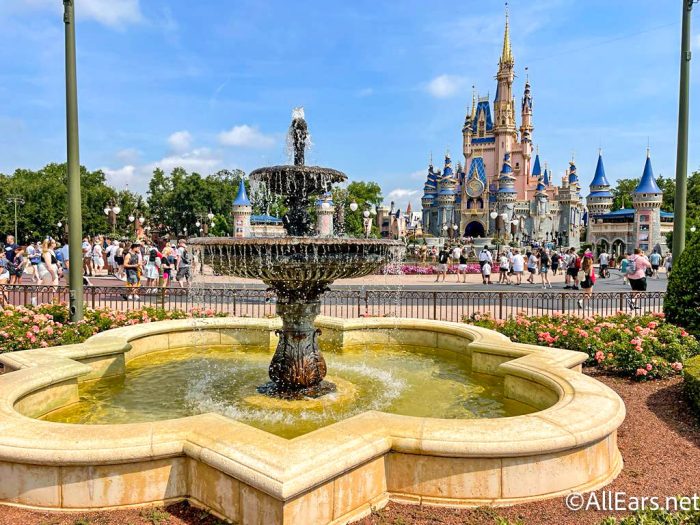 Taking a baby to Walt Disney World is not for everyone — we get that. But for those who do want to expose their little ones to the magic at a young age, there are plenty of ways to ensure you have a fantastic time! 
When did you first take your child to Disney World, and what did they enjoy? Comment below and let us know!
Want more tips for bringing the kids to Walt Disney World? Check out our series of Parents' Guides to the parks!