As many visitors soon find out, it can get pretty steamy in central Florida. But luckily, we have several options to keep cool in the theme parks!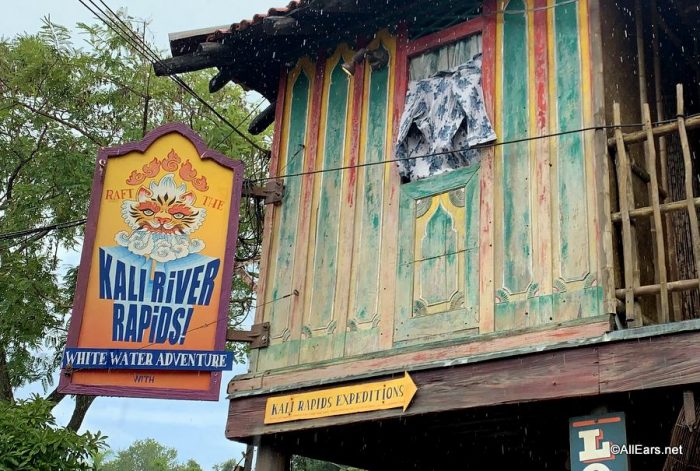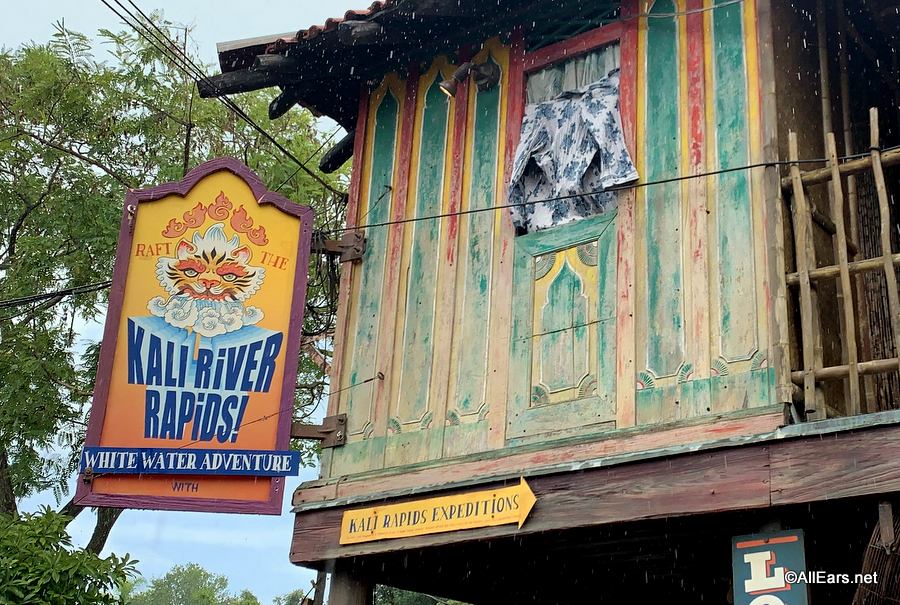 Sure, we could duck into a store to enjoy some air conditioning. Or we could grab a cold treat like a Dole Whip or a Frozen Butterbeer. But one of our favorite ways to cool off is by getting drenched on a water ride!
If you're looking to get
the most splash for your cash

which attraction should you head to? We're ranking the water rides in Walt Disney World and Universal Orlando Resort based on how soaked you'll get!
1.
Popeye & Bluto's Bilge-Rat Barges
We're jumping in with both feet! Located in Islands of Adventure at Universal Orlando Resort, Popeye & Bluto's Bilge-Rat Barges is the most likely to get riders absolutely DRENCHED from head to toe. And there are several elements that contribute to the dunking. First, this is a river-rapids style attraction, and it has some pretty intense rapids that can kick a major amount of water into the rafts. As if the rapids weren't enough, you'll also encounter waterfalls that will literally dump water on you from above. Plus, it's a fairly long ride as well, which means more opportunities to get wet. And to top it all off, spectators can pay to spray water at people on the ride!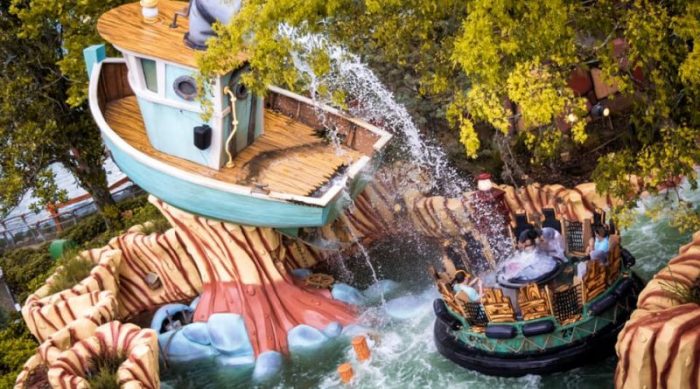 Legend has it that some people have managed to escape this attraction relatively dry. But we always leave looking like we just jumped in a pool fully clothed!
Taking the number two spot, we have another river-rapids attraction. Located in Animal Kingdom at Disney World, Kali River Rapids also gives riders a pretty good chance of leaving completely soggy. Seriously, when you hit one of those rapids at the right angle, an entire wall of water can come crashing into your raft! Plus, the erupting geysers help ensure you get plenty of refreshing moments.
While there are lots of elements throughout the attraction that spray water at riders, guests aren't able to pay to squirt people on this attraction. Which might be one of the reasons we usually emerge marginally less drenched than on Popeye & Bluto's!
3. Jurassic Park River Adventure
Landing in the middle of the soak-scale, we have Jurassic Park River Adventure. This Islands of Adventure attraction starts out calm (and dry) enough, as a peaceful water cruise through the park. But, of course, things soon go awry, and we're sent off-course to a restricted area. You may actually make it through the majority of this attraction pretty dry — that is, until you take the 85-foot plunge to escape a T-Rex! The drop is pretty intense, and the resulting splash usually manages to douse everyone in the raft.
In other words, don't expect to stay dry just by strategically choosing your seat!
4.
Dudley Do-Right's Ripsaw Falls
We're staying at Islands of Adventure for the next entry on our list. Dudley Do-Right's Ripsaw Falls has a number of factors designed to make sure you don't leave this attraction without a good soaking. There are splash elements before the big drop, and spectators can also pay to squirt water on riders of this attraction, just like Popeye & Bluto's. In fact, there have definitely been times that we've gotten wetter on this attraction than on Jurassic Park River Adventure! BUT, there have also been occasions where we've left with only a few small splashes of water.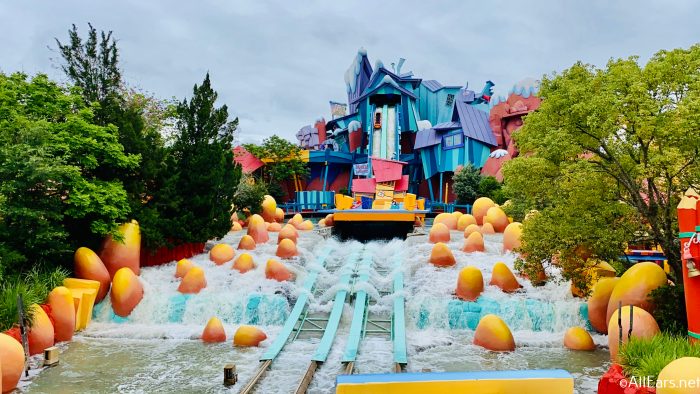 Since we don't consistently leave this attraction completely soaked, it ranks as the "driest" of the Islands of Adventure water rides!
Of all the water rides in Disney World and Universal Orlando, Splash Mountain tends to leave riders the least drenched — although we definitely wouldn't call them dry! While there are a few small drops and several minor splashing elements throughout the ride, they only tend to spray riders rather than drench them. The big drop at the end definitely creates an appropriate splash, and you can get a good dousing, especially if you're in the front row. But riders toward the back can often escape relatively unscathed!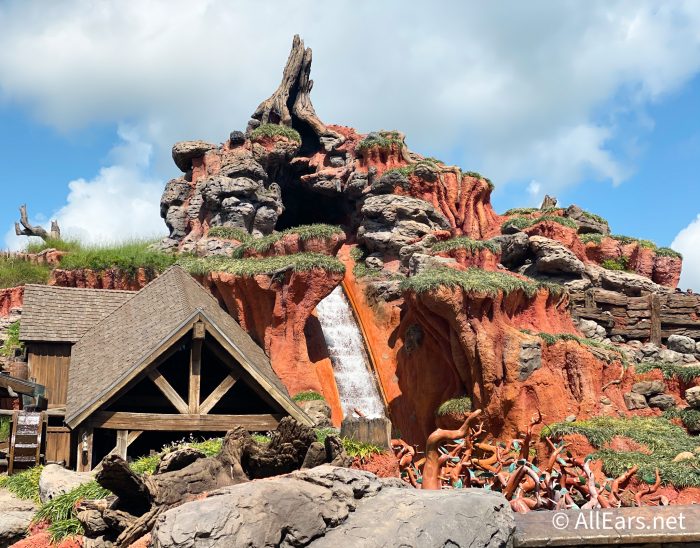 If you're looking for the thrill of a water ride without the complete head-to-toe drenching, Splash Mountain is your best bet!
There you have it, the ranking of Universal Orlando and Disney World water rides from completely drenched to…splashed. Don't forget to pack some extra socks in your park bag when you're taking on these attractions!
Do you agree with our rankings? Let us know in the comments!
Join the AllEars.net Newsletter to stay on top of ALL the breaking Disney News! You'll also get access to AllEars tips, reviews, trivia, and MORE! Click here to Subscribe!