There's no doubt that EPCOT is a treasure trove for foodies. From exquisite Japanese Wagyu beef to authentic French pastries, there are countless goodies to dazzle your tastebuds!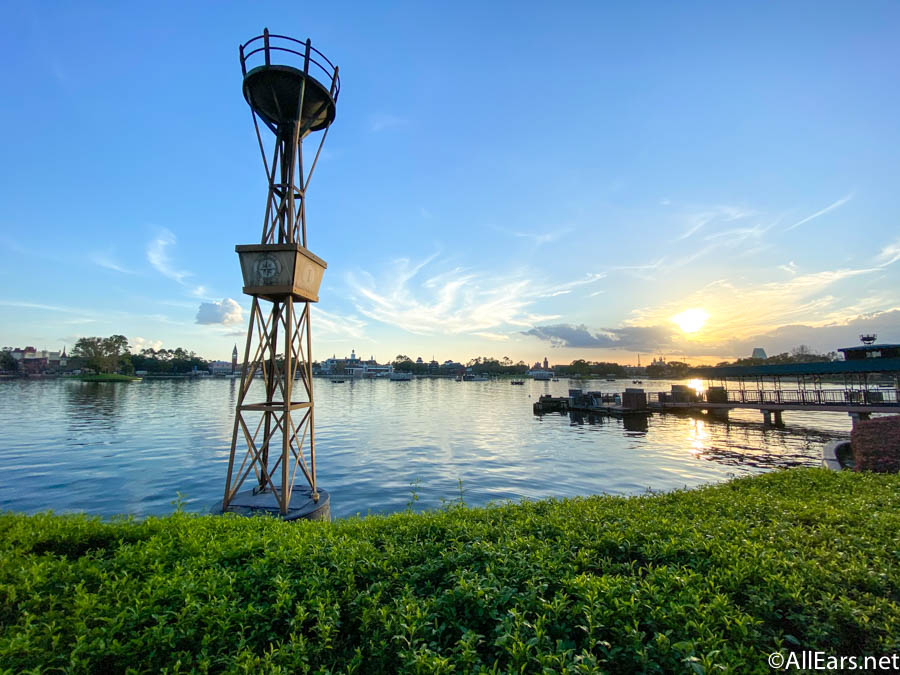 But for many of the AllEars team, there's one particular ingredient that makes us sing: CHEESE. Cheddar, goat, blue, gruyere… we love it all! It's an all-time favorite food — and we know we're not alone.
That's why we've put together this very important ranking of the World Showcase pavilions in EPCOT by how much cheese you can eat there — we want our fellow cheeseheads to be prepared! From queso dip and gratins to mac & cheese and baked brie fondue, we've got you covered.
(Note: menus are subject to change and all items mentioned may not be available at time of press.)
EPCOT's World Showcase Pavilions Ranked by Least to Most Cheesy:
Japan is home to many culinary wonders — wagyu beef, authentic sushi, and the kakigori shaved ice — but virtually NO cheese.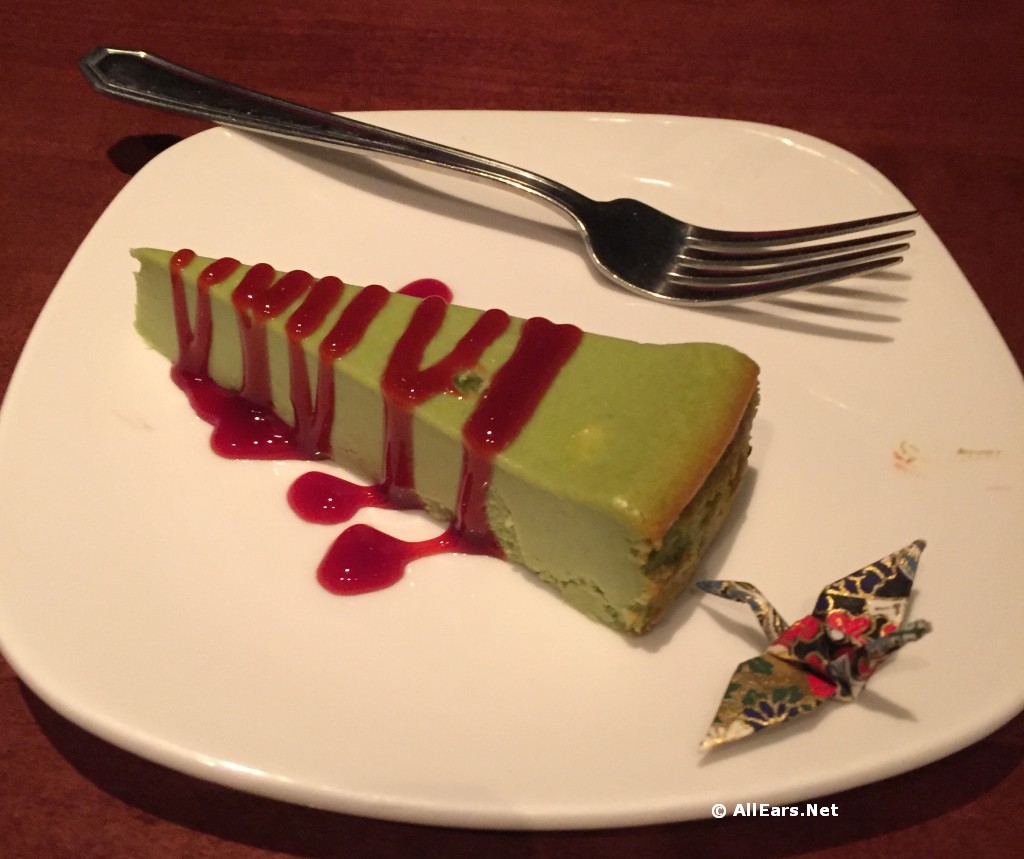 Every now and again you'll find a Green Tea or Yuzu Cheesecake on a menu, but besides that (and the cream cheese in some sushi rolls), there's literally no cheese in Japan.
So while Japan ranks very high for cuisine overall, it ranks very low for cheesiness.
CHEESY RECOMMENDATION: Yuzu Cheesecake at Katsura Grill
Much like Japan, China is very low on the cheesiness factor.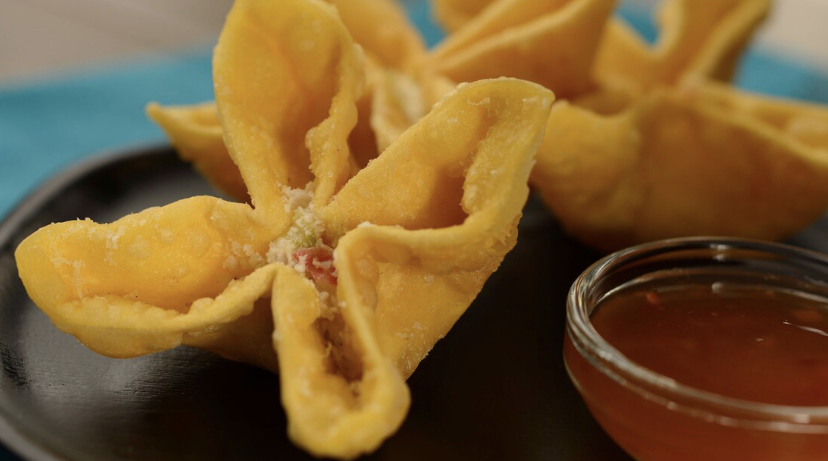 They do have a unique dessert at the Nine Dragons  — Banana Cheesecake Egg Rolls — which have cheese. Other than that, crab and cheese wontons appear on the Festival menus from time to time.
These crab and cheese wontons are REALLY good — and even though they're seasonal, they're enough to bump China above Japan. Still, though… not very cheesy.
CHEESY RECOMMENDATION: Crab and Cheese Wontons at Festival Kitchens
Morocco isn't know for cheesiness, but there are still a few gooey surprises in store!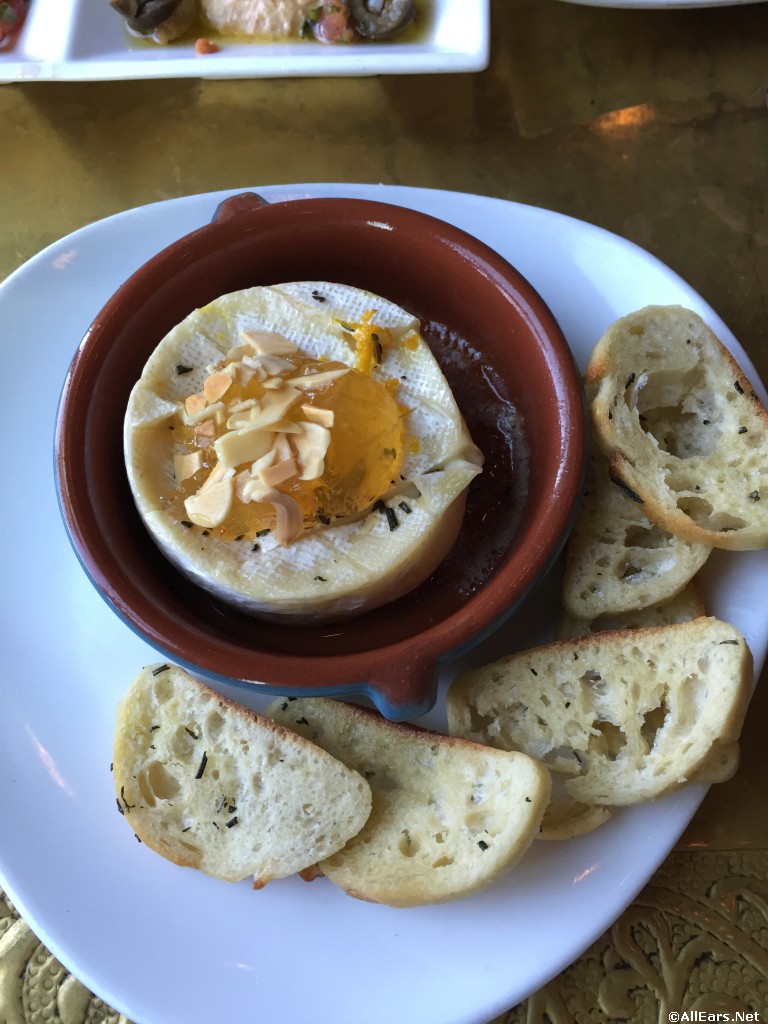 Most notably, the Brie Fondue dip at Spice Road Table. This tapa is Baked Brie with Rosemary Croutons, and it's so delish!
You can also grab the Goat Cheese appetizer at Restaurant Marrakesh, which is mixture of cheese and kalamata olives served with tabouleh, red pepper sauce, and balsamic vinegar reduction.
While cheese isn't a main ingredient in Moroccan cuisine, we can't help but love these hidden cheesy apps.
CHEESY RECOMMENDATION: Brie Fondue at Spice Road Table
Much like Japan, the United Kingdom is home to some of our favorite (non-cheesy) dishes — such as Fish & Chips and pints from the pub!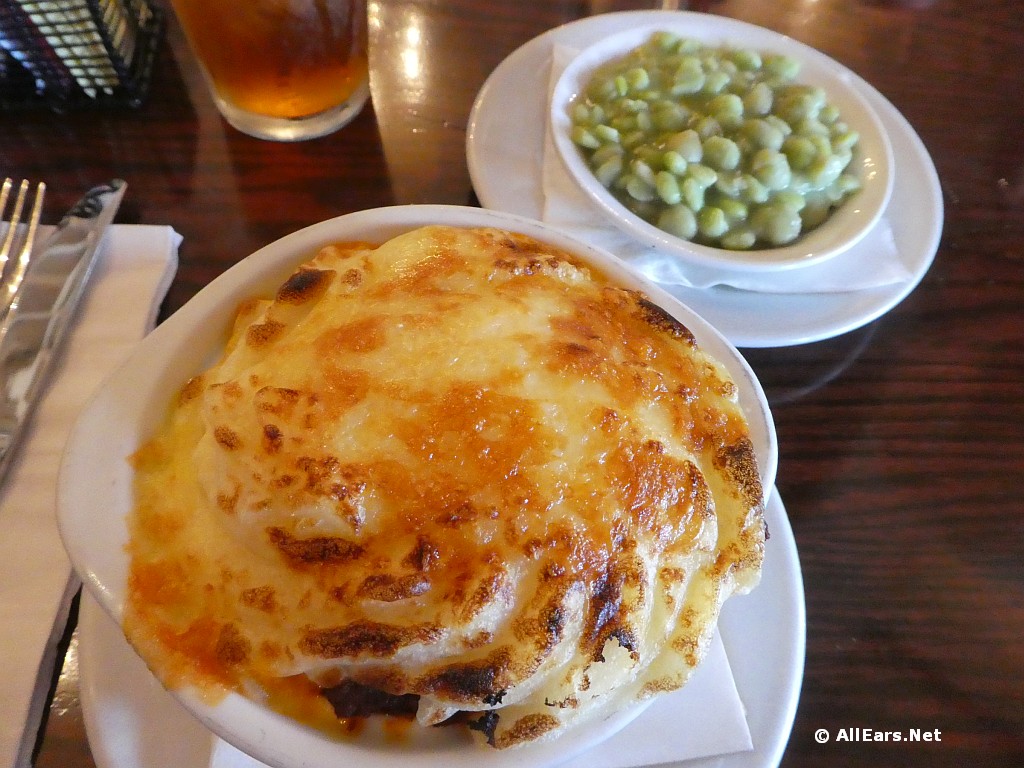 But if you eat in the Rose and Crown Dining Room, there's a few cheesy dishes waiting to delight you! First up, they have a United Kingdom cheese plate on the appetizers, which is a selection of traditional British cheeses and accompaniments.
For the main course you can dig into the Welsh Pub Burger, which features a beer cheese sauce on top, or go more traditional with the Shepherd's Pie, which is ground beef, seasonal vegetables, English peas, mashed potatoes and McCall's Irish cheddar.
Additionally, the United Kingdom often hosts a booth or two during EPCOT's festivals — and we've seen a delicious Irish Stout Beer Cheese Fondue dip make the menu several times in the past.
CHEESY RECOMMENDATION: United Kingdom Cheese Plate for maximum cheese or the Irish Cheese Fondue at Festival food  booths
You would think the American Adventure pavilion would be overflowing with cheese…but it's not. Still, there are some good cheesy options.
For starters, you can grab a Mickey pretzel with cheese sauce at both Block and Hans and Fife and Drum. Sure, this isn't a unique offering, but it's still cheese!
The best cheese comes from the recently-opened Regal Eagle Smokehouse, where you can choose mac and cheese as a side. (Pro-tip, put your choice of BBQ sauce on it.)
Lastly, a cheesy treat finds its way onto the American Adventure Festival menus from time to time. In the past, we've enjoyed the carrot cake with cream cheese icing and the Beef Brisket Burnt Ends Hash.
CHEESY RECOMMENDATION: Mac and Cheese at Regal Eagle or Beef Brisket Burnt Ends Hash at Festival Kiosks
Germany doesn't have a LOT of cheese — but the options they do have are pretty gouda! (Sorry.)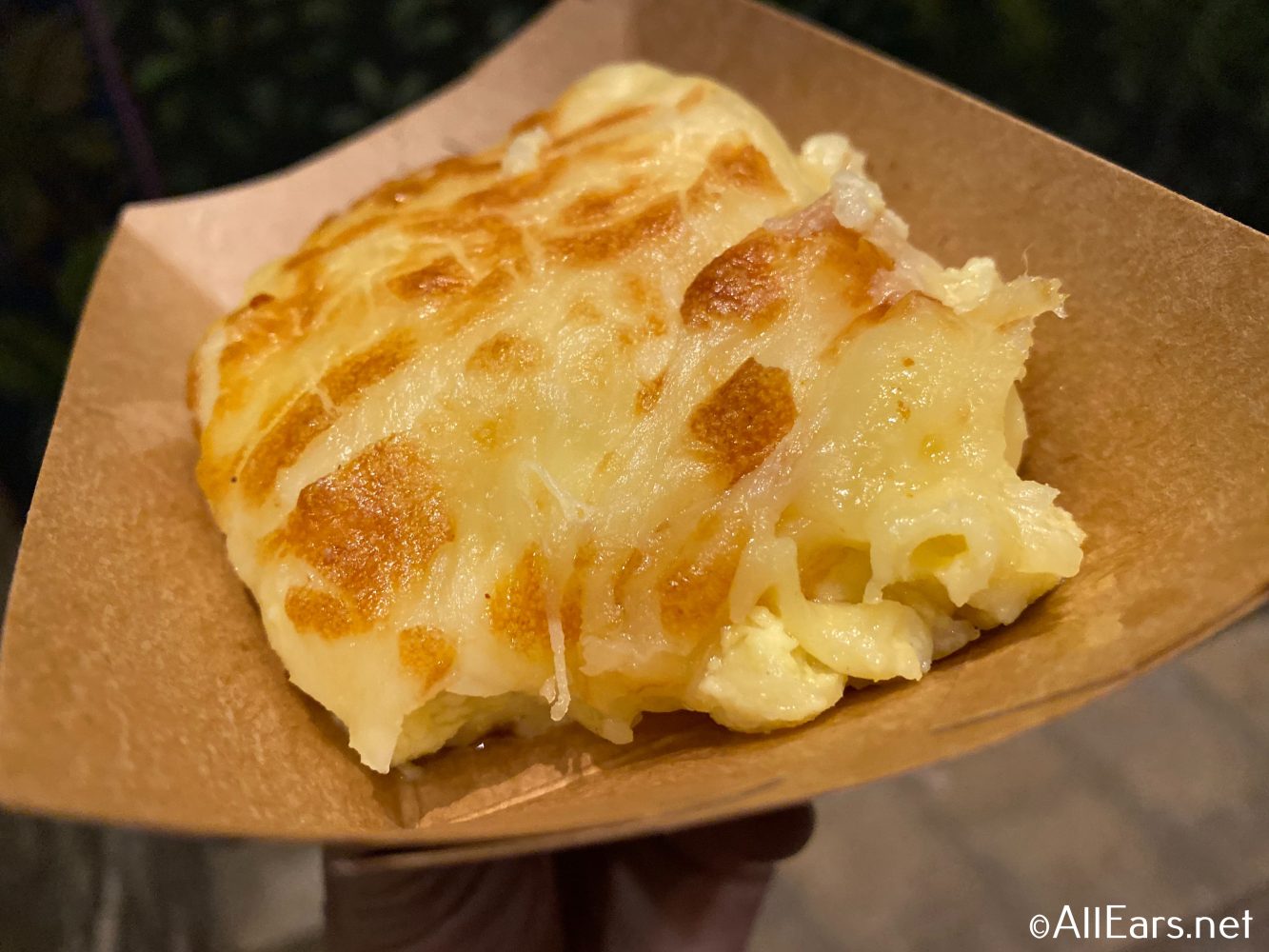 At the Biergarten, you may encounter an array of cheeses on the cold buffet or beer cheese soup on the hot line. You may also find a cheese platter available at the Weinkeller.
Our favorite cheesy dish in Germany is the Nudel Gratin, which is basically like baked macaroni, at Sommerfest.
Additionally, cheese usually shows up at the Germany festival kiosks as well. Past faves include Schinkennudeln (baked pasta with ham, onions, and cheese) and cheese fondue in a bread bowl.
CHEESY RECOMMENDATION: Nudel Gratin at Sommerfest or Schinkennudeln at Festival Kiosks
Cheese may not be the first thing you think of when you think Norway, but there are some un-brie-lievable cheese dishes to be had!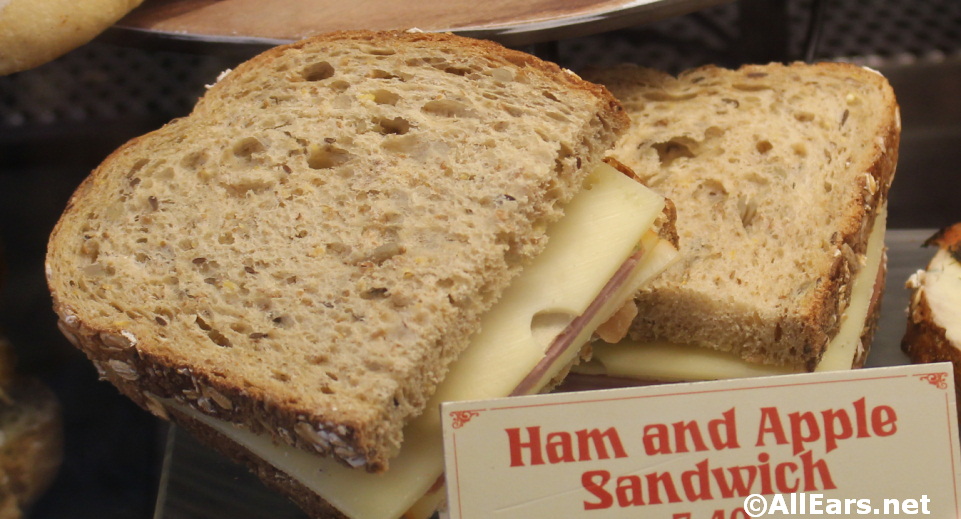 At Akershus Royal Banquet Hall, the cold bar features a delightful array of Norwegian cheeses — including the iconic brown cheese. Breakfast also has a cheesy potato casserole.
Across the way at the Kringla Bakeri, munch on a Ham and Apple sandwich or Norwegian Club Sandwich — both are topped with Jarlsberg and Muenster cheeses! Additionally, you'll usually find a seasonal cheesecake among their pastries — our favorite recently has been the lemon!
CHEESY RECOMMENDATION: Cheese Bar at Akershus (Special shoutout to the brown cheese!)
O CANADA, thank you for providing us cheesy deliciousness! There may only be one full service restaurant in Canada, but they are not skimping when it comes to cheese.
Le Cellier's menu is full of gooey deliciousness, starting with an Artisan Cheese Plate, which is a Selection of Canadian, French, and House-made Cheeses with Seasonal Accompaniments.
For sides, you can opt for Five Cheese Mac & Cheese, Loaded Boursin Mashed Potatoes, or Traditional and Seasonal Poutines (mmm cheese curds.) And for dessert, feast on a maple cheesecake.
And of course, the creme de la creme, the iconic Cheddar Cheese Soup! Grab it as a starter at Le Cellier (or at the Canada booth during several festivals). This just might be the most beloved cheesy item in ALL of EPCOT.
CHEESY RECOMMENDATION: Cheddar Cheese Soup at Le Cellier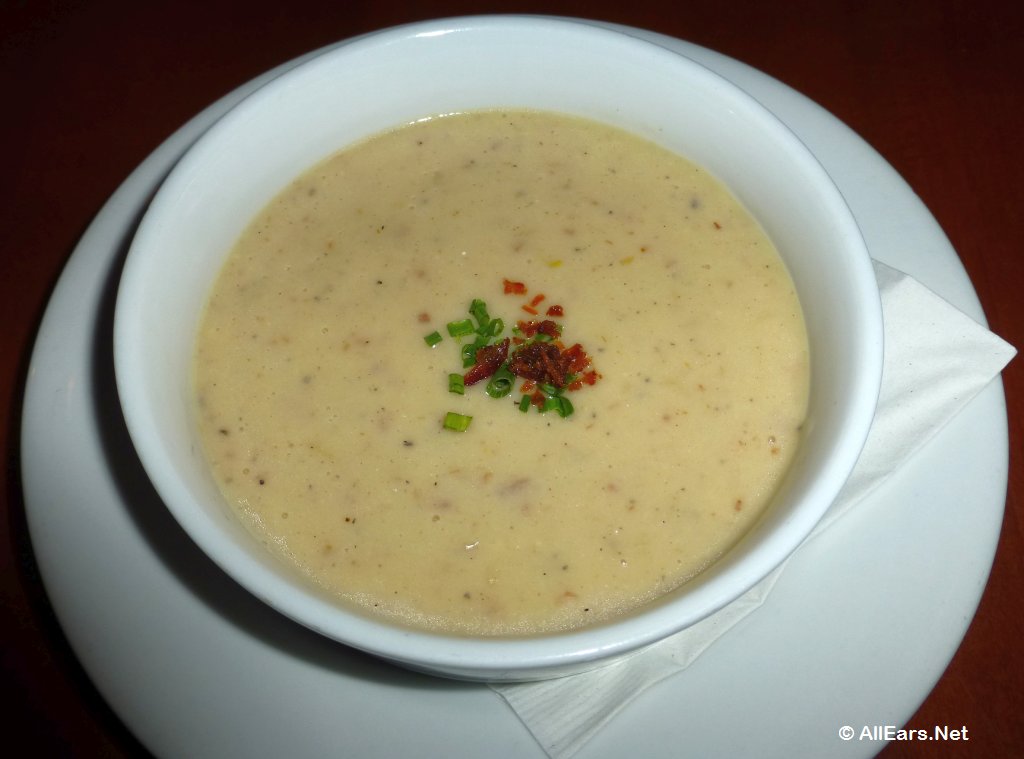 The bronze medal of cheesiness goes to Mexico! Throughout the pavilion's many dining locations, cheese is quite plentiful.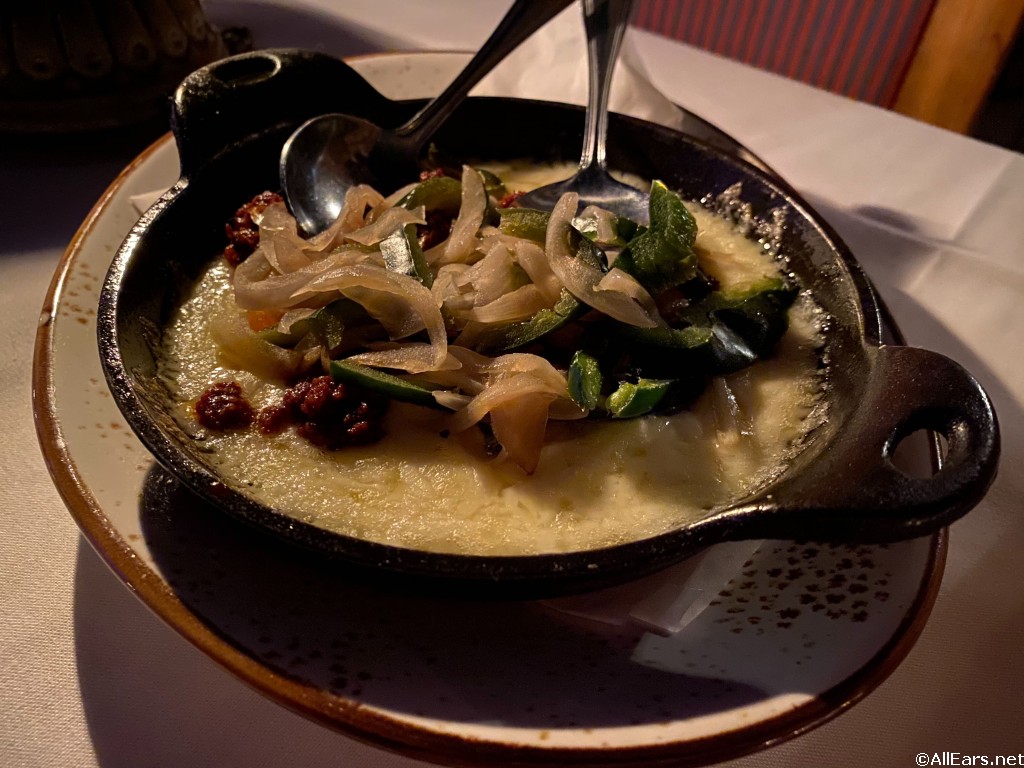 It's no surprise that queso fresco tops all sorts of dishes — from Spicy Street Corn at La Choza de Margarita to tacos at La Cantina de San Angel. (Pro cheese tip: you can get a small size of queso at La Cantina de San Angel for 75 cents to make any dish even cheesier.)
Plus, cheese is a MAIN ingredient in several items. Our favorite cheese focused dishes include Cheese Empanadas at La Cantina de San Angel, Queso Dip at La Cava del Tequila, and Queso Fundido dip at both La Hacienda de San Angel and San Angel Inn. 
Of course, Mexico's festival dishes are often cheesy goodness as well! Favorites include the Chilaquiles de Pollo and the giant Tostada de Puerco.
CHEESY RECOMMENDATION: Queso at La Cava del Tequila or Queso Fundido at San Angel Inn or La Hacienda de San Angel
Shocking to no one, the land of pizza and pasta ranks high on our cheesy list!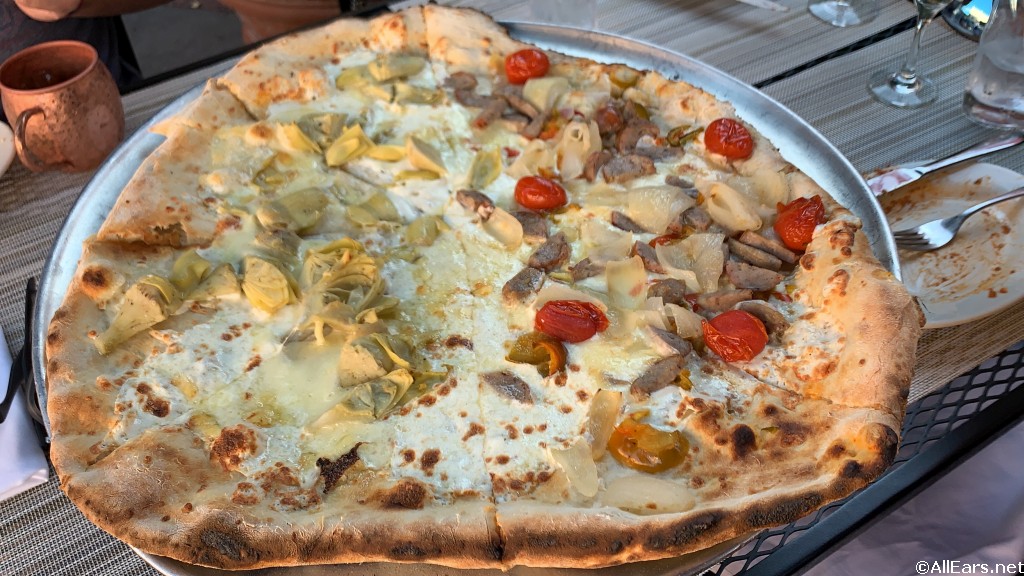 At Via Napoli you can dive into our favorite pizza on property, as well as pastas, cheesecake, and cheesy appetizers (such as the Mozzarella Caprese salad.)
Nearby at Tutto Italia, feast on Chicken Parmigiana, Lasagne alla Bolognese, and Petto di Pollo. And at the Tutto Gusto wine cellar, you can snack on Italian Cheese Plates and paninis like the Fior de Latte Mozzarella & Pomodoro.
CHEESY RECOMMENDATION: Pizzas at Via Napoli
Are you shocked?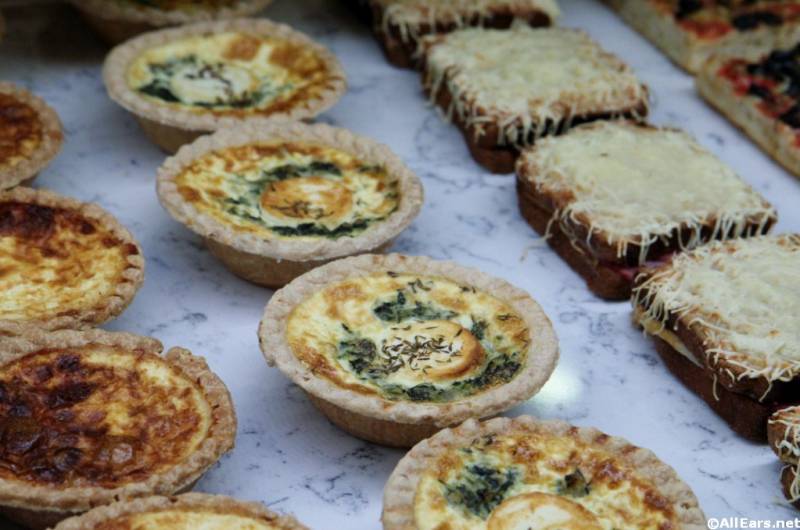 France is the KING of cheese (or should we say fromage?)
Let's start at the bakery, Les Halles Boulangerie-Patisserie. From quiche to croque monsieurs to a French cheese plate, just about every savory item on the menu has delicious french cheeses on it.
At Chefs de France, you can enjoy French Onion Soup topped with gobs of gruyere cheese and baked macaroni among their cheesy delights. Even at the signature Monsieur Paul, you'll find cheese among the appetizers or the cheese plate.
Not to mention, France's festival booths usually feature a cheese dish! We love the goat cheese and onion tart and the baked brie in a bread bowl.
CHEESY RECOMMENDATION: Anything at Les Halles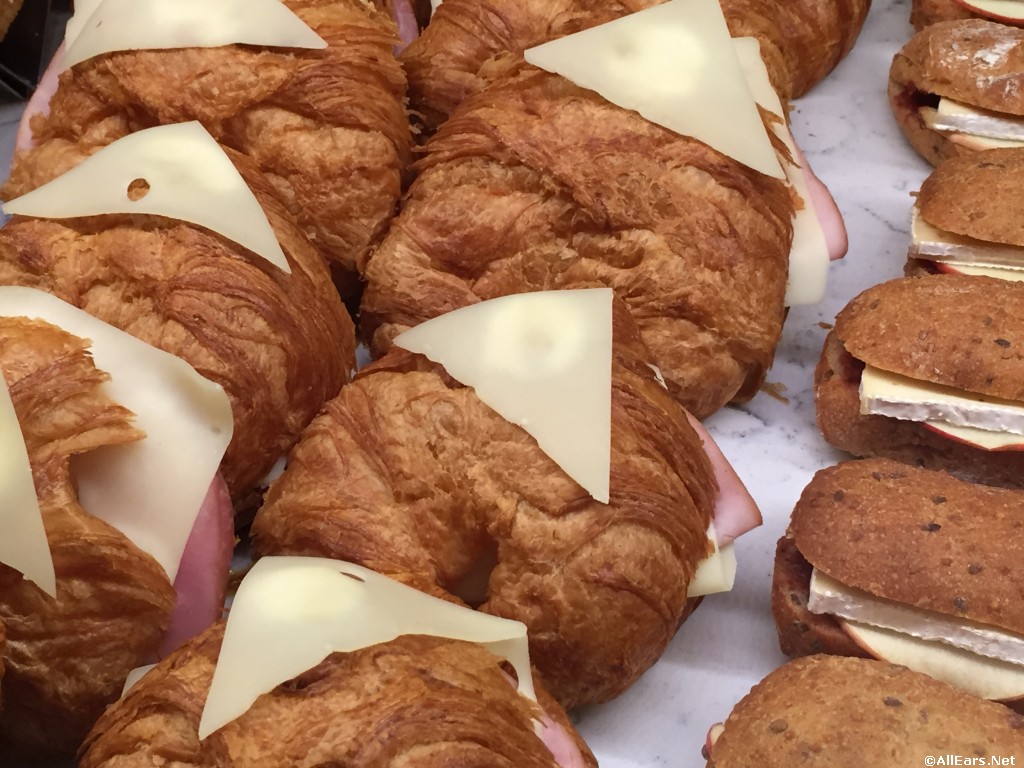 Well there you have it! Our ranking of EPCOT's countries by the best places to get your cheese on. We hope this guide leads you to your sweetest cheesy dreams come true.
What's your favorite cheesy dish in EPCOT? Let us know in the comments!
Join the AllEars.net Newsletter to stay on top of ALL the breaking Disney News! You'll also get access to AllEars tips, reviews, trivia, and MORE! Click here to Subscribe!