Galaxy's Edge is a dream come true for Star Wars fans. Here you are transported to an outpost on Batuu and put right into the heart of a Star Wars story. The best part — you can find Galaxy's Edge at both Walt Disney World and Disneyland!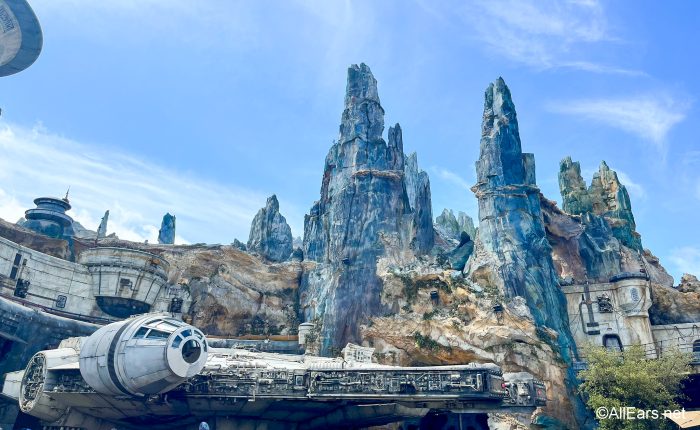 Star Wars: Galaxy's Edge
In both Star Wars: Galaxy's Edge at Hollywood Studios and Star Wars: Galaxy's Edge at Disneyland, there is so much for guests to do and see. You could grab blue milk from the Milk Stand, build your own lightsaber at Savi's Workshop, escape the First Order on Rise of the Resistance, and exchange plans with characters like the Mandalorian and Grogu. With so much going on in the galaxy, it can be hard to navigate it all.
Savi's Workshop is a fan-favorite stop while visiting the outpost but it could be hard to locate. We're here to help you find it so you can join the fight against the First Order and build your own custom lightsaber. The workshops blend in to almost make you feel like they were hidden from the First Order.
First, let's talk Savi's Workshop at Disney World's Hollywood Studios. The building is located across from Ronto Roasters. If you are entering Galaxy's Edge and pass Docking Bay 7 on your left, you've gone too far! You can find it in My Disney Experience and get walking directions from where you are.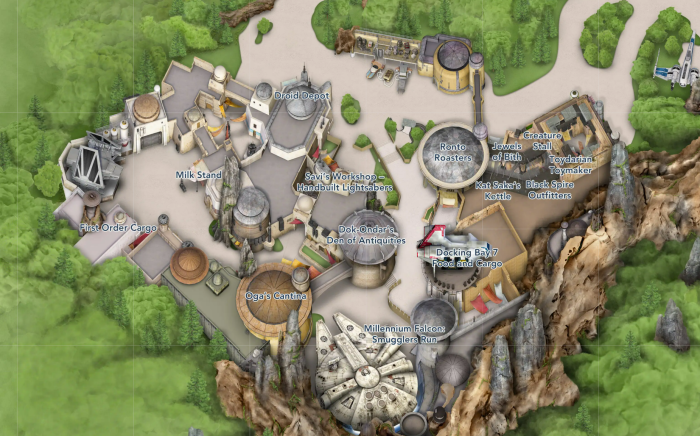 You can also locate it on Google Maps. This will allow you to also get walking directions from wherever you are in the park as well.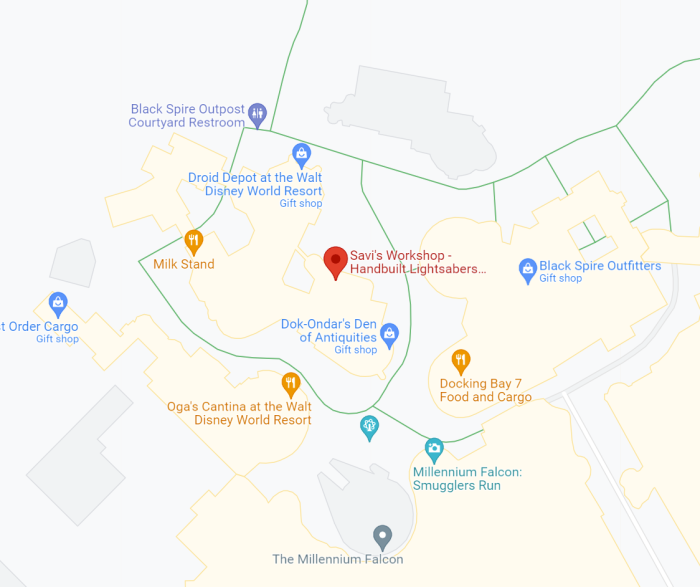 Now, let's hop to the other coast to check out Disneyland's Savi Workshop. The outside looks different than the Hollywood Studios version, so some guests might miss it.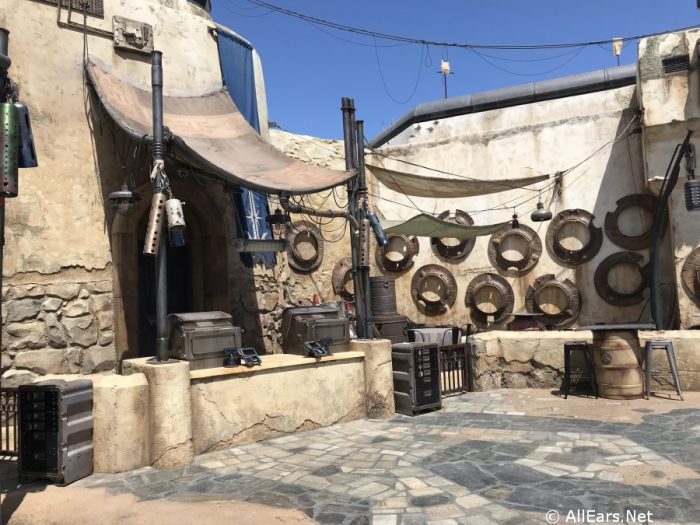 At Disneyland, you'll find the lightsaber workshop across from Ronto Roasters and around the corner from the Driod Depot. If you are coming from the entrance of Galaxy's Edge and you pass Dok Andor's Den of Antiques on the right, you've gone too far.
Here it is as well on Google Maps.
So now we know where we're going, let's talk about why this is a fan favorite for so many! At Savi's Workshop, for $249.99, budding Jedi get to choose all the elements of their lightsaber and have the souvenir that every Star Wars fan wants.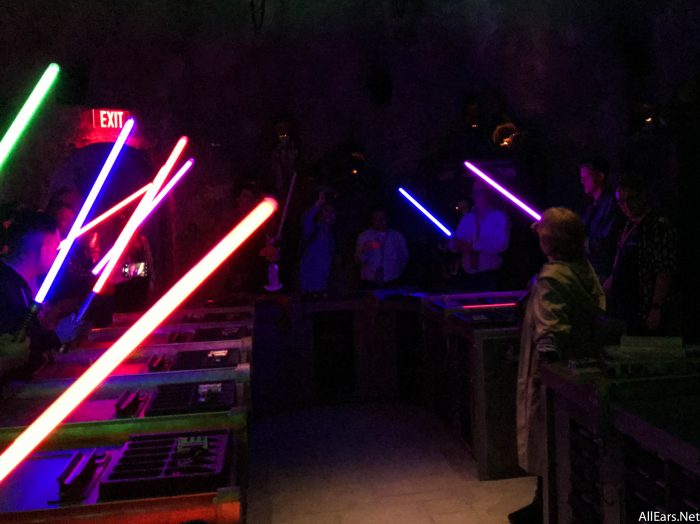 It is important to note that Disney highly suggests getting a reservation for Savi's Workshop. The experience lasts about 20 minutes.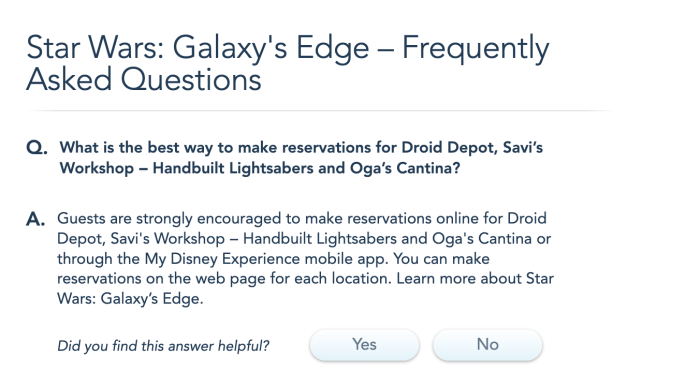 When making a reservation, you can select a date range and preferred time of day. This has changed as it originally was only same-day reservations. As Savi's Workshop gets new pieces in, there is a reason for guests to go multiple times.
We love that you can make these lightsabers your own and there are so many options!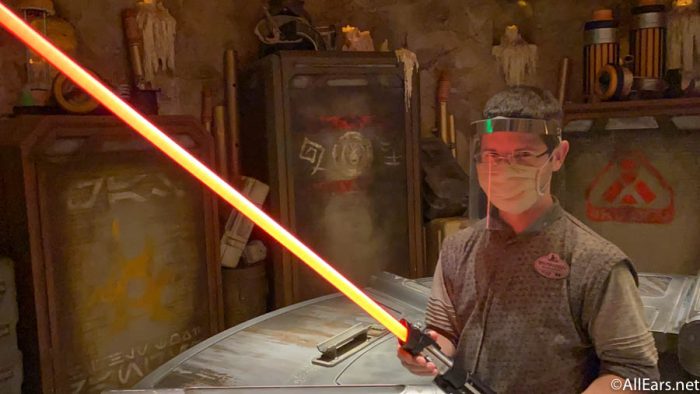 So the next time you find yourself on Batuu, you might want to get a reservation for Savi's Workshop so you can build your own lightsaber and help defend the galaxy.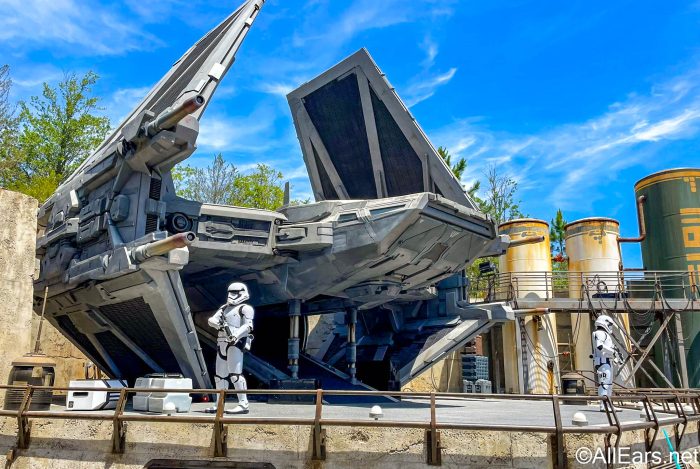 We hope this helps you locate the hidden workshop. For more Disney parks tips and tricks, follow us at AllEars.Net.
Will you be visiting Savi's Workshop on your next trip? Let us know below!