Ready for a fun adventure at Walt Disney World? I bet you've already heard about all the amazing shows, rides, and everything else at Disney and want to try it all. But we have to say: it's almost impossible to have enough time for everything. Worse, sometimes things aren't quite as good as you heard or imagined.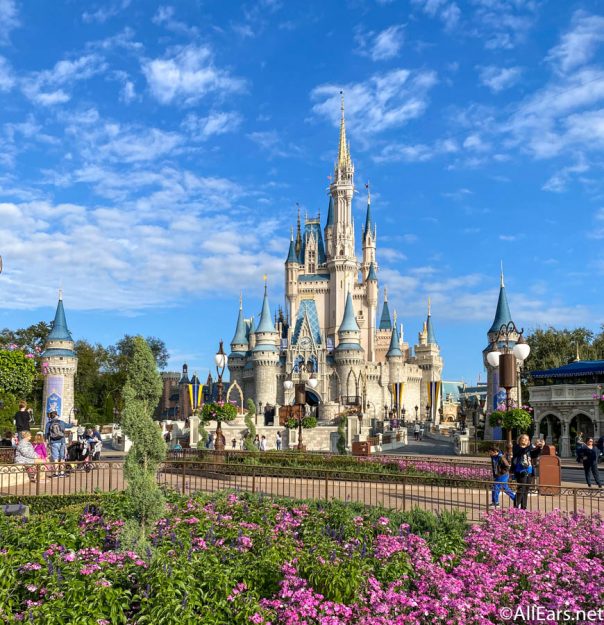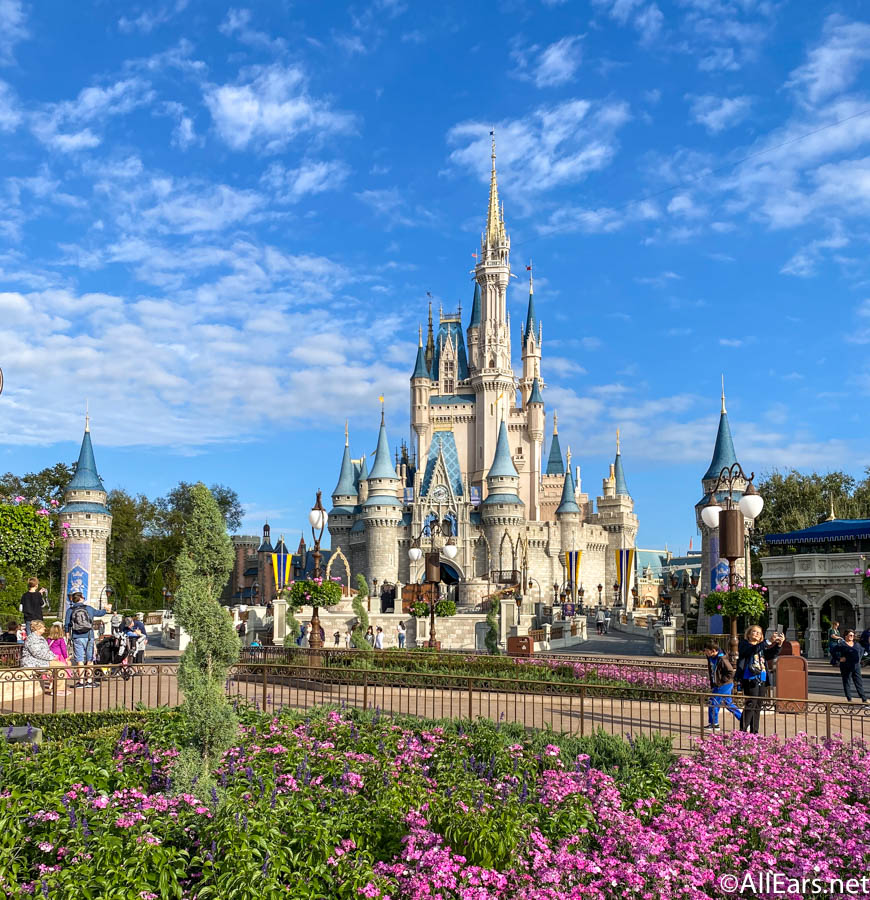 So to help save you some time on your future Disney World trip, here are
six overhyped Disney attractions

you can skip on your future trips.
1. Soarin' Around the World
We're starting off a little controversially, but bear with us. When Soarin' Over California opened at Disneyland's California Adventure in 2001, it was one of the park's first attractions, and it was a big hit in comparison to the other attractions at the new park. It amazed riders with a vivid simulation ride that let you feel like you were soaring over California, up high in the sky and down low enough that you might worry your feet will hit the orange trees below you. The natural landscapes combined with immersive simulation – even scents matching the locations – made it a fan favorite that soon came to Disney World as well.
But in 2016, Epcot's Soarin' ride became Soarin' Around the World, and in the process, it lost much of its original charm. The new ride uses much more CGI than the original, making the simulation feel slightly artificial. It's particularly disjointed how each scene transitions with something covering the screen, from an elephant throwing up a cloud of dust to a bird flying at you.
Overall, the new ride focuses too much on being spectacular, and it loses some of that down-to-earth vividness that made you feel like you were truly flying past wonderful, real places. So even though we love the ride — particularly for the sensation of flying in our hanglider — we don't think it lives up to the hype of the original ride.
2. Indiana Jones Epic Stunt Spectacular
I won't deny that Hollywood Studios' Indiana Jones Epic Stunt Spectacular is fun to see. It's cool to watch key scenes from Raiders of the Lost Ark play out in real life, as you see firsthand how stunts are done on-set for movies. And there are plenty of fun twists along the way that will catch you by surprise and show how stunts can play tricks with your mind. You might even get a chance to participate when they call for volunteers.
The downside is that the show itself hasn't changed over the years, and after you've seen it once, you're basically in for the same thing each time. After the first time, you'll know all the surprise twists. So while you certainly can enjoy the stunt show at least once, on subsequent visits to the park, you don't likely don't need to spend more time on Indy.
3. Na'vi River Journey
Animal Kingdom's Pandora is incredible, showcasing the complex, diverse alien life of Pandora and making it feel as if you are in another world entirely. It gets even better at night when the many unusual flora in the scenery light up all around you. Na'vi River Journey captures that nightly feeling throughout the day by taking you into a slow river ride through darkness, lit up only by the fascinating plants and animals around you.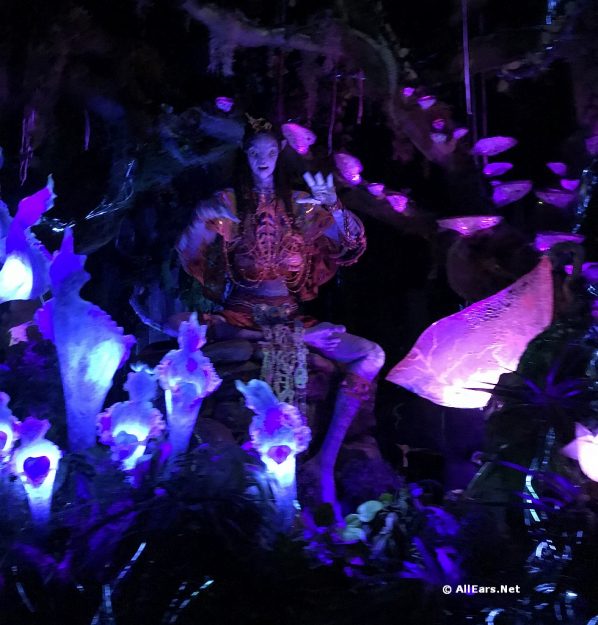 Unfortunately, in comparison to the other major ride at Pandora (Flight of Passage), Na'vi River Journey does not live up to its hype. The major problem is that the ride does not have a clear narrative, and for guests used to Disney's storytelling, this is a big letdown. There's no sense of excitement or humor like other boat rides to enhance the experience, and when you account for the often hours-long line, it's not worth waiting unless you're a huge fan of Avatar.
4. Space Mountain
It must be said that Space Mountain is one of the defining Disney roller coasters. The sensation of speeding through the dark with but a few lights around you is a harrowing sensation, making it seem as if you're in the vast emptiness of space.
Even so, while Space Mountain inspired many roller coasters to come, a number of those coasters have built on and expanded the experience. Expedition Everest, for instance, subverts expectations when you reach the dead end and start to slide backward. Rock 'n' Roller Coaster adds inversions. From sharper turns to bigger drops, other roller coasters build on Space Mountain's foundation and come out more thrilling in the end. So if you're going to stand in line for a roller coaster, go for one that's improved the formula.
5. Seven Dwarfs Mine Train
The Fantasyland update and expansion between 2010 and 2014 made Fantasyland and Magic Kingdom more magical and wonderful than ever, creating a more complex setting with immersive features like the Beast's Castle. It also led to many new rides featuring classic Disney films — including Snow White and the Seven Dwarfs. The Mine Train ride takes you into the Seven Dwarfs' fanciful mine from the movie, and as with the rest of the upgraded Fantasyland, the set-up is really immersive, with lots of cool features like barrels of gems to check out while waiting.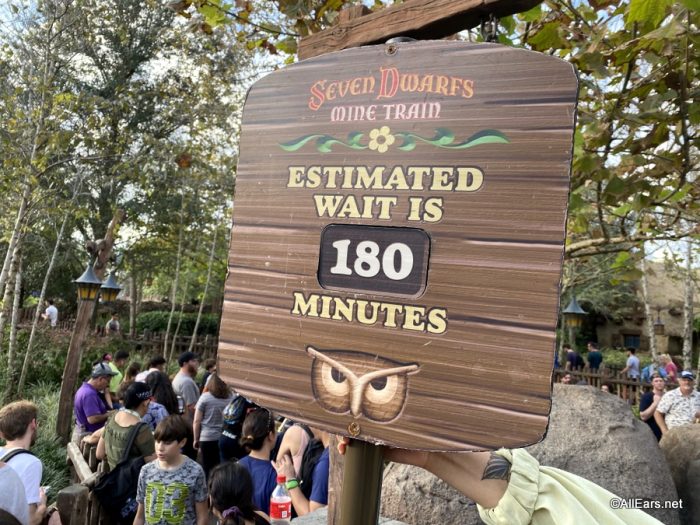 The issue is that the ride itself isn't that exciting. It's more of a family-style rollercoaster, meaning that the intensity is mellowed out. Also, while animatronic displays enrich the interior parts of the ride, the outer portions are pretty mundane aside from a brief stop at the Dwarfs' cottage at the very end. And it's a relatively short ride, too. If you want a magical experience, other dark rides are more detailed, and if you want a thrill ride, you're out of luck here, too. All-in-all, it's not worth waiting potentially over two hours to ride.
6. Kali River Rapids
During the warmer months at Disney World, many guests like to cool off with this whitewater rafting-style ride in Animal Kingdom. Kali River Rapids let you experience a water ride outside of a water park, and there's even a surprise at the end where you can get sprayed by people on the bridge.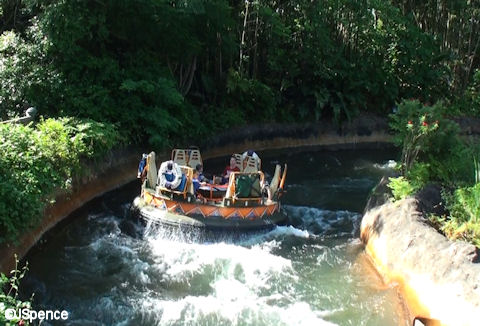 While the idea of a river ride through rough waters is a cool concept, Kali River Rapids falls short by making the experience too short and quick. Disney actually cut the length of the ride in half from what it was initially supposed to be. As a result, there aren't enough surprises and gimmicks to create a sense of excitement like a river rafting ride should. It's not worth the hassle of waiting in line. If you want to get wet and get thrills, you're better off going to one of the water parks at Disney World.
Keep in mind that the fun experiences at Walt Disney World are relative, and you might find your own preferences as you get familiar with the different shows, rides, and attractions. By knowing some of the attractions that don't quite live up to their hype, you can better plan out your Disney vacation.
Have your own thoughts on what attractions are worth the hype or not? Comment below!
Join the AllEars.net Newsletter to stay on top of ALL the breaking Disney News! You'll also get access to AllEars tips, reviews, trivia, and MORE! Click here to Subscribe!