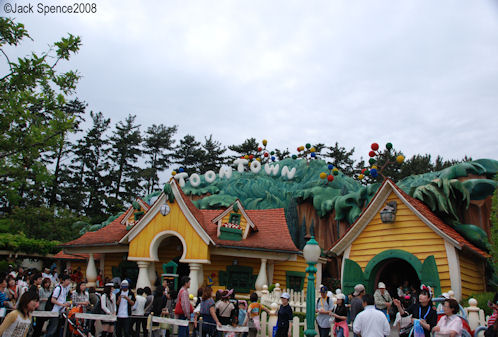 A lot of us are doing our best to fill the days and get our Disney fixes with Disney Celeb Live Feeds, creative crafts, Disney videos and of course, DISNEY FOOD!
I myself was itching for a Disney treat so I decided to make one from our HUGE catalog of Disney recipes! I'm excited to share the recipe — and the results!
Molly Makes a DIY Dole Whip
I decided to make Dole Whip for a few reasons: it's iconic, it's (kinda?) healthy, and it's EASY. In fact it's only FOUR ingredients. Considering I'm not the best chef, I figured I should start easy.
The recipe (which originated on the Dole website) calls for:
1 cup pineapple juice FROZEN in an Ice cube tray
1 banana, peeled and diced — also FROZEN
1/4 – 1/2 cup of Unsweetened Coconut Milk
2 1/2 teaspoons of powdered sugar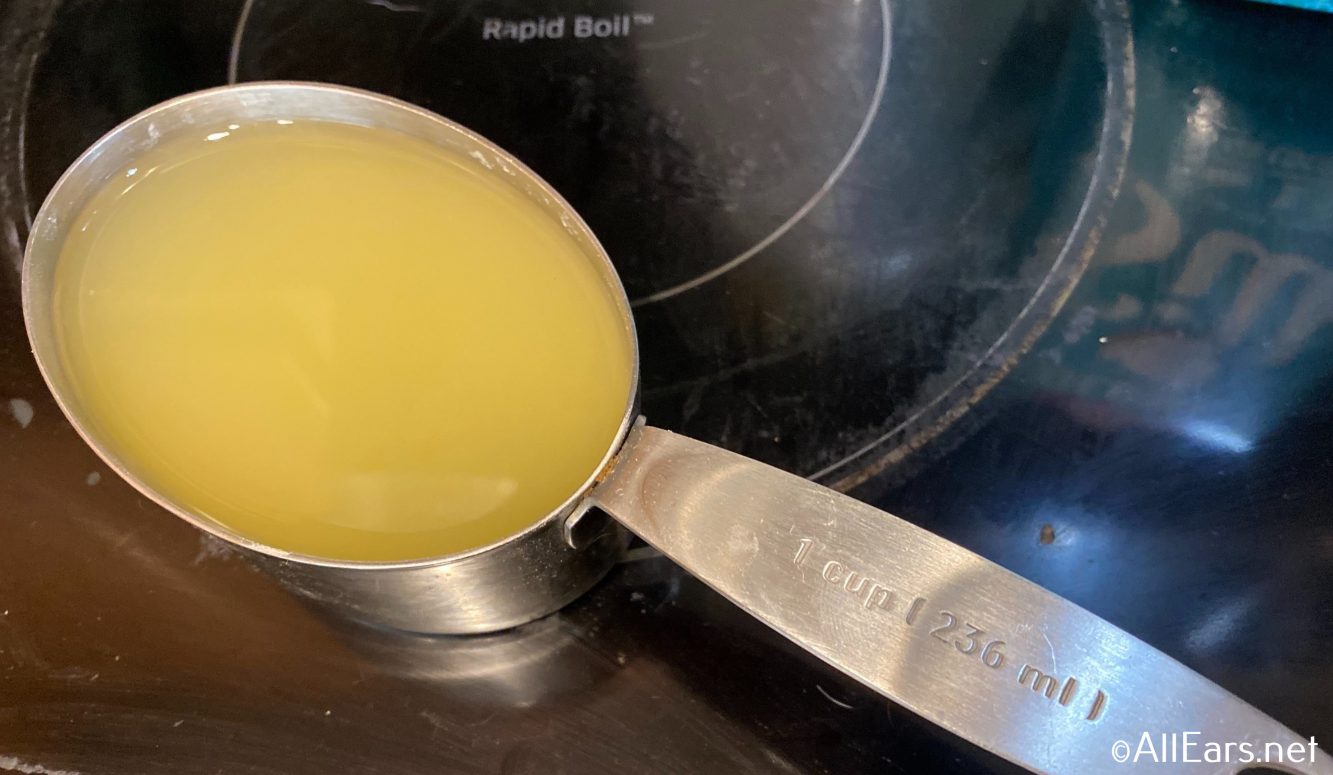 TIP: I didn't have an ice cube tray, so I poured my pineapple juice in a Ziploc. I laid it flat in the freezer so it basically make a sheet. The point is to be easy for the blender to mix up — and the Ziploc bag trick worked!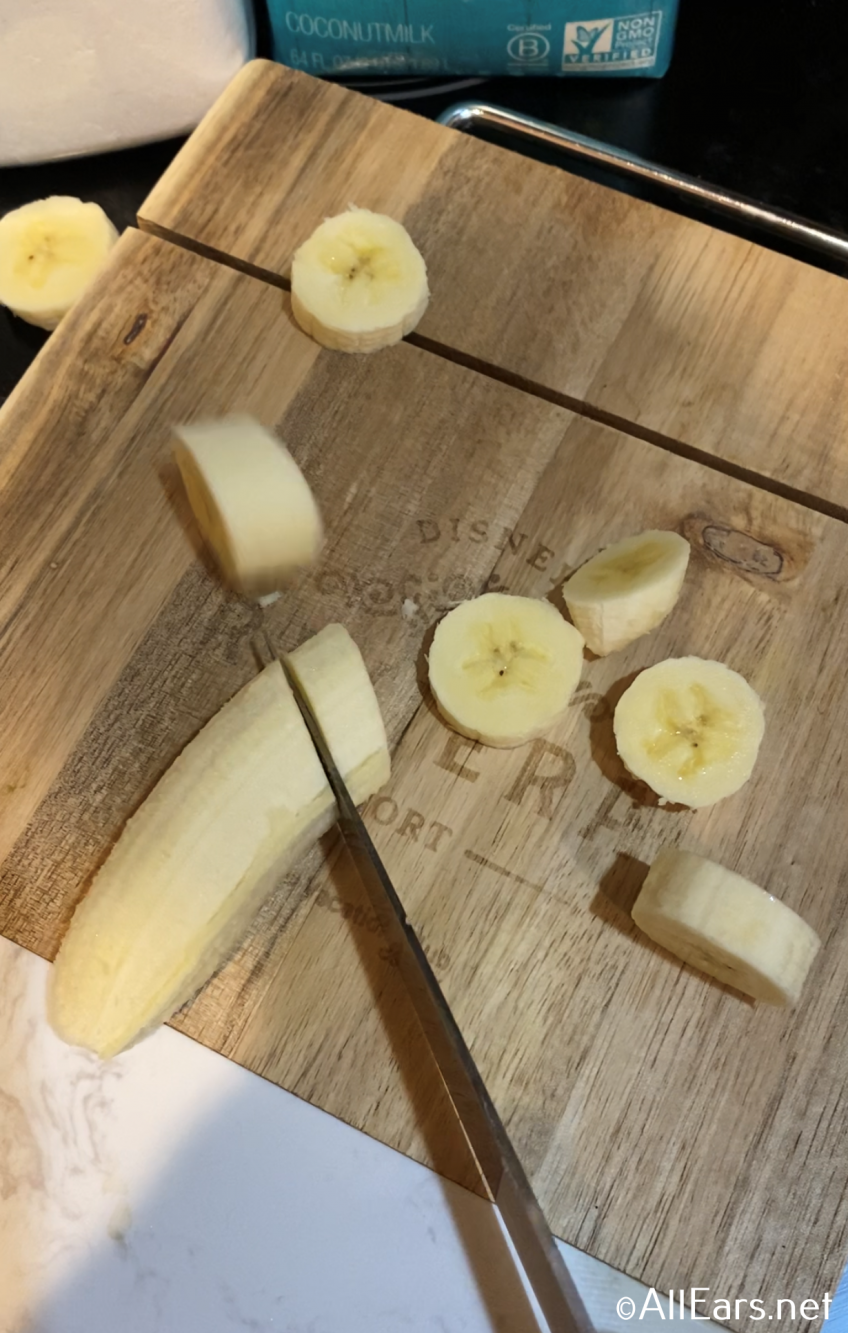 Also, make sure the banana is diced up before frozen so it can also be easily blended. (I initially just froze a whole banana and realized too late my mistake. I told you I am not great at this.)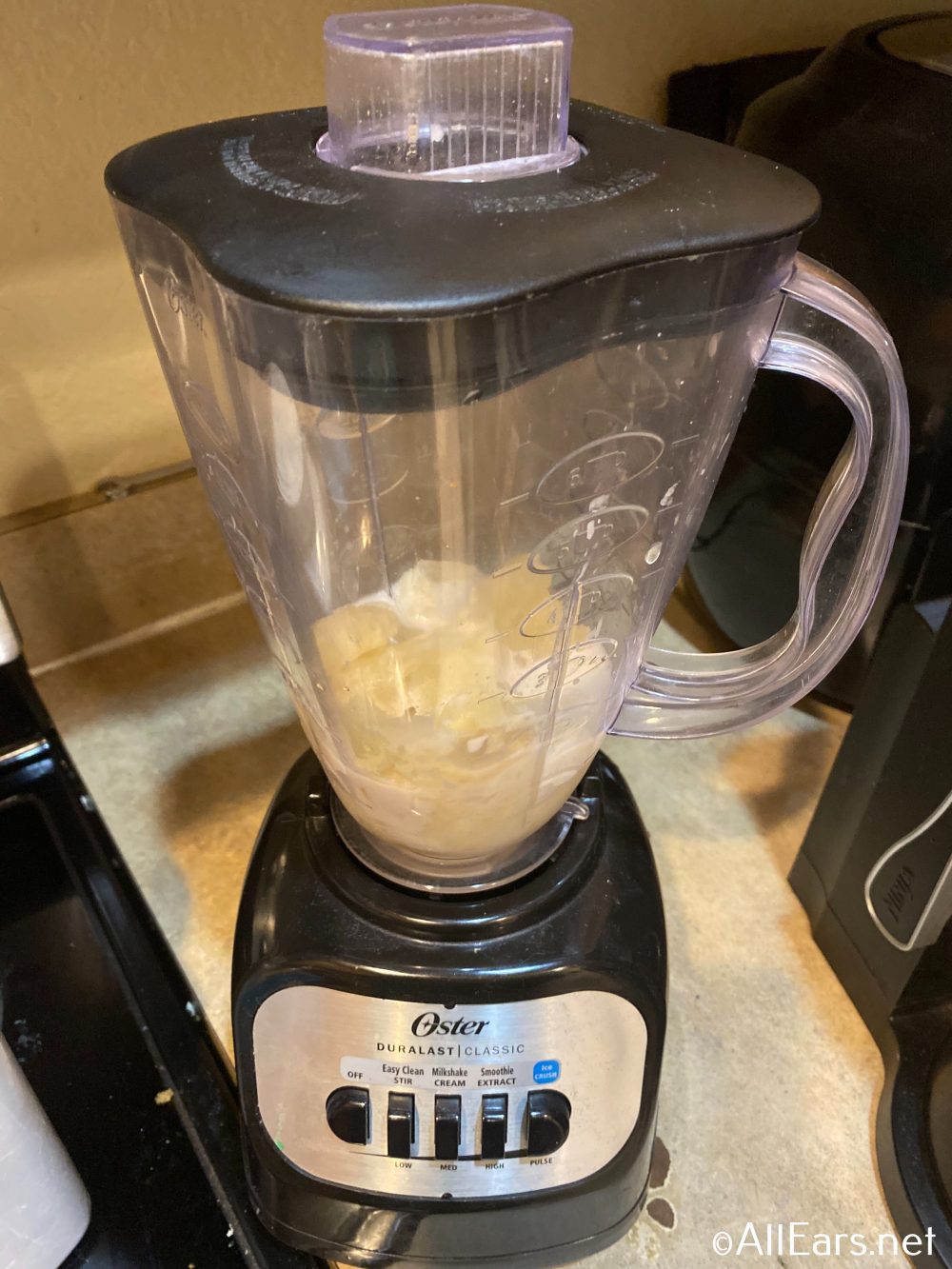 Once everything is frozen, it's time to blend it! Add in the banana, pineapple juice chunks, powdered sugar, and coconut milk. I started with 1/4 cup so I could add if needed. You can always add more — but you can't take away!
Turns out, I needed more coconut milk! It wasn't blending super smoothly. I may have gone overboard because it ended up being more like a smoothie, not a Dole Whip.
But hey! I made this! WITH MY OWN TWO HANDS. (And a blender.) I feel so accomplished.
(I want to point out that I realize I sound like a pathetic human being who can't cook. I can handle the basics pretty well — tacos, pasta, anything in my air fryer. I am a functional adult…who loves Buzz Lightyear and is scared of Ursula. But I digress.)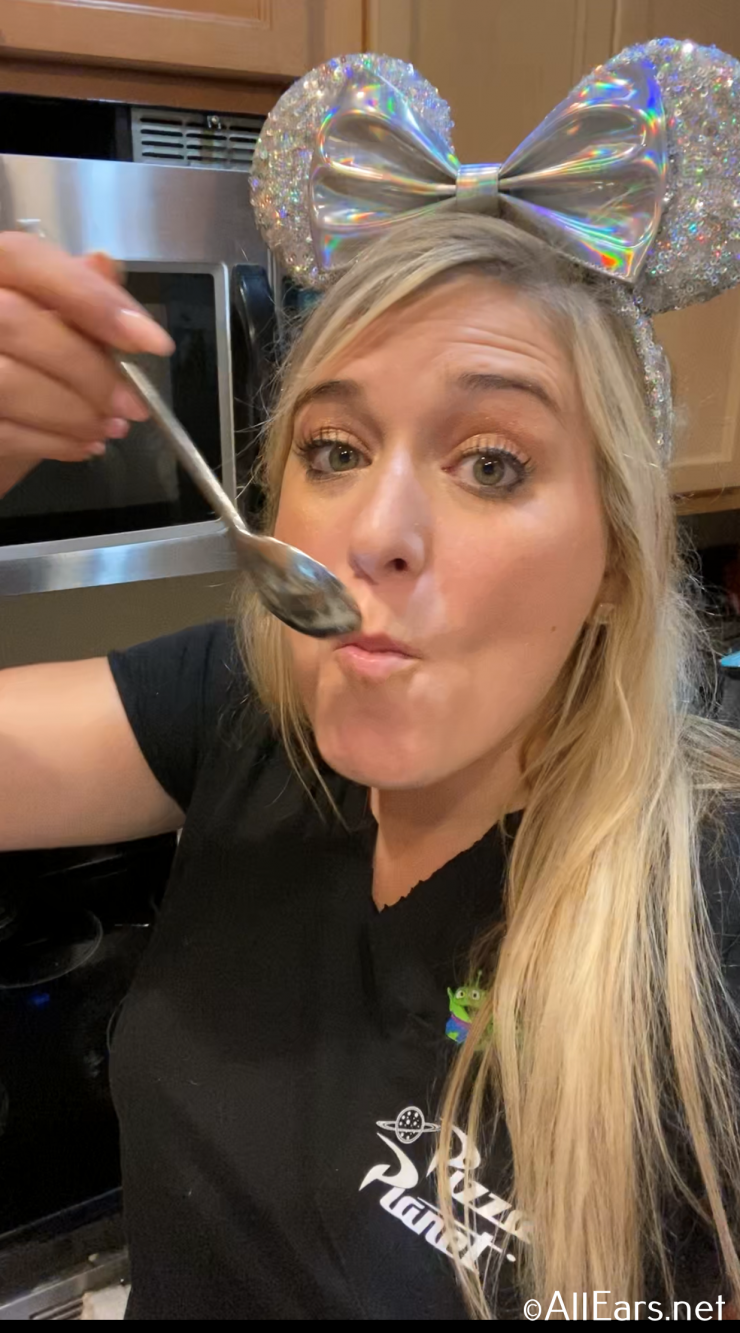 So how did it taste?!
NOT BAD!! Truthfully it was actually pretty good — it just didn't exactly taste like a Dole Whip. (Which, TBH, I didn't think it would ever taste as good as a REAL Dole Whip. Part of that joy comes from being in the Magic Kingdom.)
If I were to make it again, I would go less heavy on the coconut milk, and heavier on the pineapple juice. I think that will help make it more authentic.
But, the moral of the story is, I had FUN! I tried something new — and I will definitely do it again. I'm thinking a PB&J Milkshake from 50's Prime Time Cafe is next. (PSST – make sure to follow AllEars on Instagram! I shared my cooking adventure there today!)
Now we challenge YOU to cook something from the Disney Recipe Catalog! Find your favorite — and hit the kitchen! We promise it'll be fun — and tasty!! Plus, what a fun activity for the family to do together! Seriously, there's no downside.
How are you bringing Disney Magic into your home right now? Let us know in the comments!
Join the AllEars.net Newsletter to stay on top of ALL the breaking Disney News! You'll also get access to AllEars tips, reviews, trivia, and MORE! Click here to Subscribe!