There's rarely a dull moment in Disney World!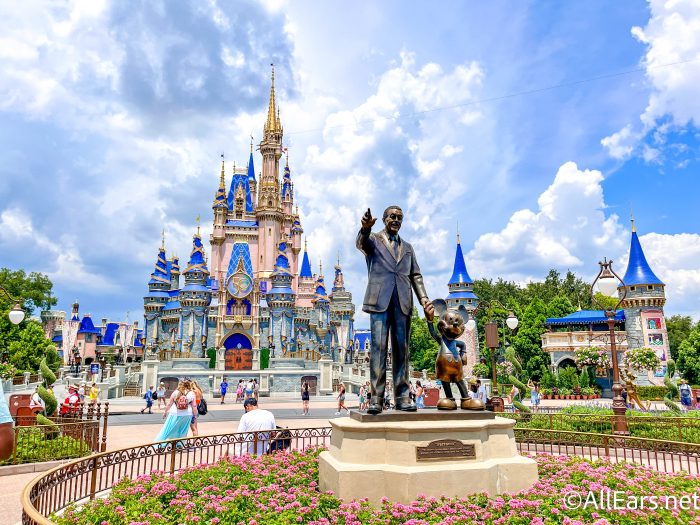 In 2022, the month of August, a month that is historically pretty chill and less crowded in Disney World as kiddos return to school, was packed full of news! We got reopenings, grand openings, big dining updates, and plenty more. Come along with us so you can get caught up on ALL the Disney news you missed from this action-packed month!
Reopenings
Bibbidi Bobbidi Boutique
Bibbidi Bobbidi Boutique officially reopened in Magic Kingdom later in August! This popular makeover spot transforms kids from the ages of 3 to 12 into the princess or knight of their dreams.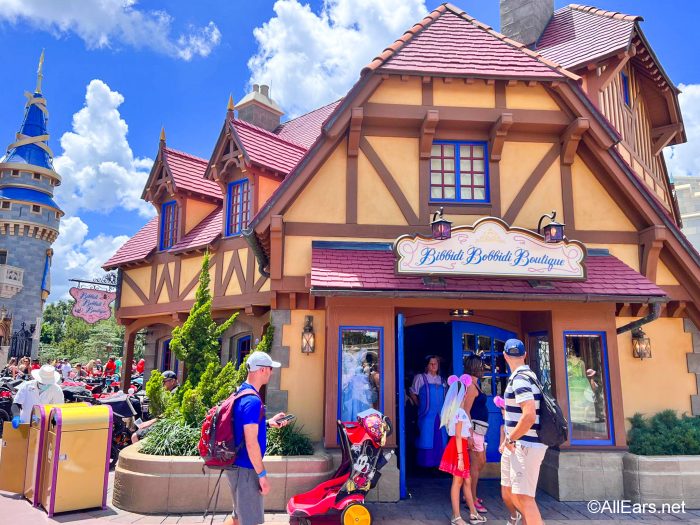 During its soft reopening, walk-up opportunities were available, but reservations are typically recommended because this spot can get VERY busy.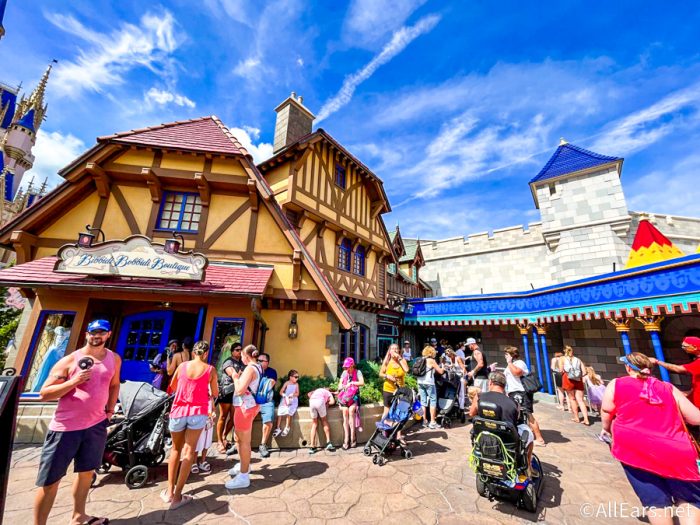 Right now, there are five makeover packages listed online, ranging in price from  $19.95 to $229.95, but this could change in the future.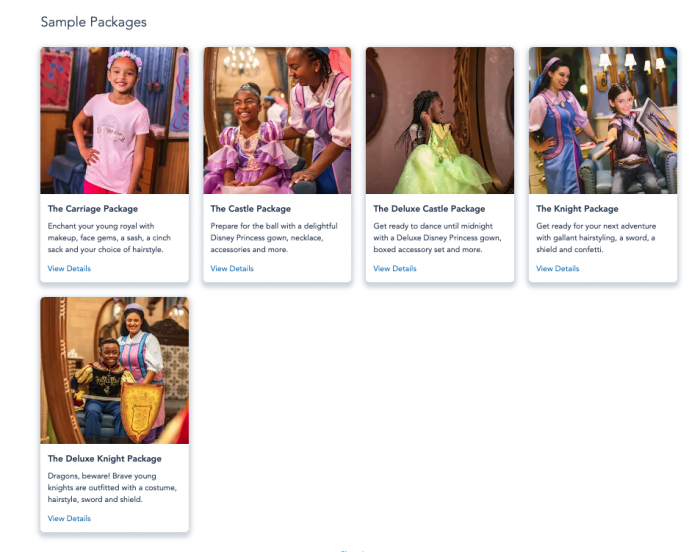 The Bibbidi Bobbidi Boutique locations in Disney Springs and Disney's Grand Floridian Resort & Spa should be reopening at a later date so stay tuned for more updates!
Merchant of Venus
Merchant of Venus finally reopened in Tomorrowland in Magic Kingdom — but this reopening came with some BIG changes.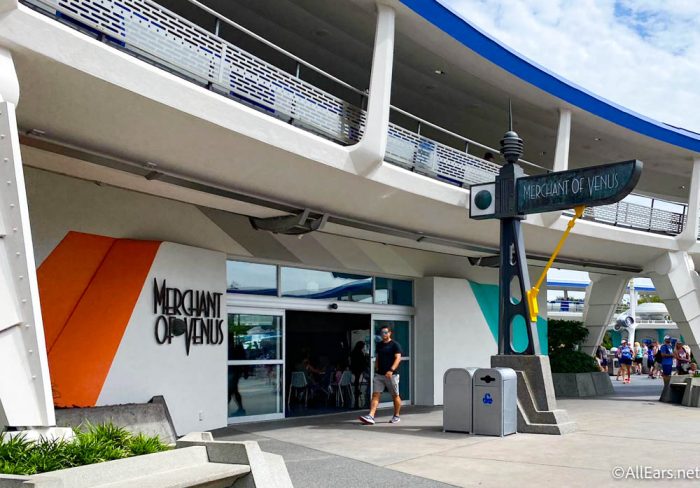 Formerly a gift shop, Merchant of Venus has now been transformed into an indoor seating area with plenty of tables and chairs (and air conditioning!) for visitors. If you look around at the decor, you might notice some Tomorrowland attraction-themed posters too!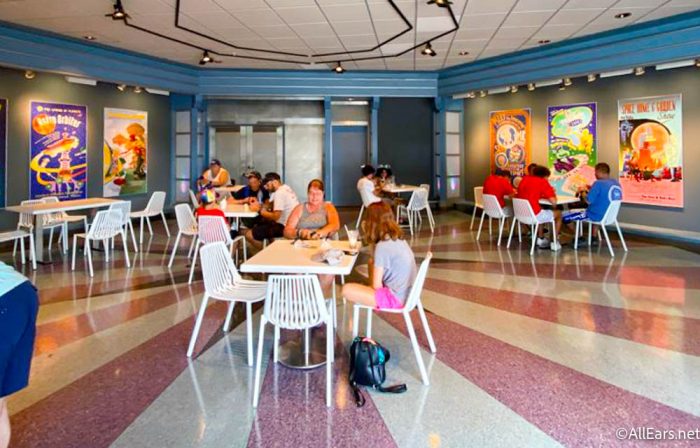 You can find this spot connected to Auntie Gravity's Galactic Goodies and near the Lunching Pad. Because of its closeness to these snack spots, it might be an ideal place for you to stop with some food or get a much-needed air conditioning break.
Beverly Sunset Boutique
The Beverly Sunset Boutique store reopened in Disney's Hollywood Studios around August 17th after a lengthy multi-month closure due to supply chain issues that led to low inventory.
The reopened store is mostly filled with Pixar merchandise from recent films like Lightyear and Turning Red as well as other classic Pixar films like Up, WALL-E, Toy Story, and plenty more.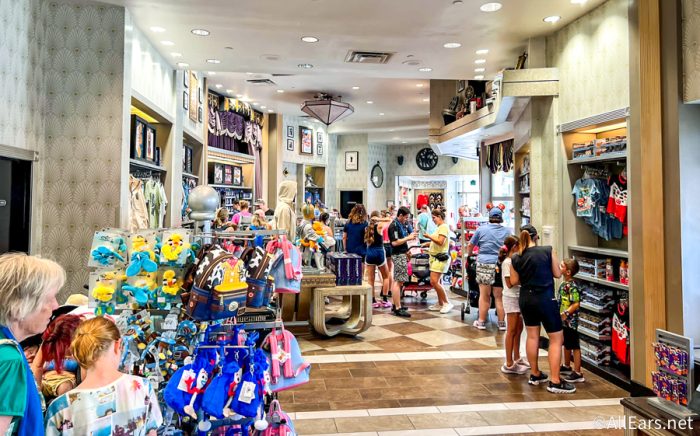 We'll be keeping an eye on this store (and others) in case anything changes!
EPCOT Tours
Disney announced in August that three EPCOT tours will be coming back soon, although note that they won't officially return until October 2nd. The returning tours include the Behind the Seeds tour that takes guests behind the scenes of Living With The Land for $35 per person…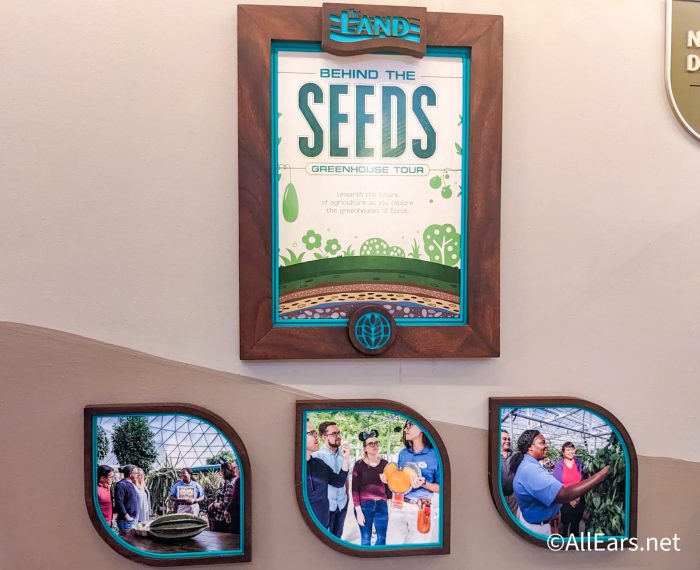 …the EPCOT Seas Adventures – DiveQuest, which lets SCUBA-certified guests dive into the tanks in the Seas Pavilion during a two-hour experience for $219 per person…
…and the EPCOT Seas Adventures – Dolphins in Depth that lets guests get up close with dolphins during a two-hour experience! This tour costs $199 per person.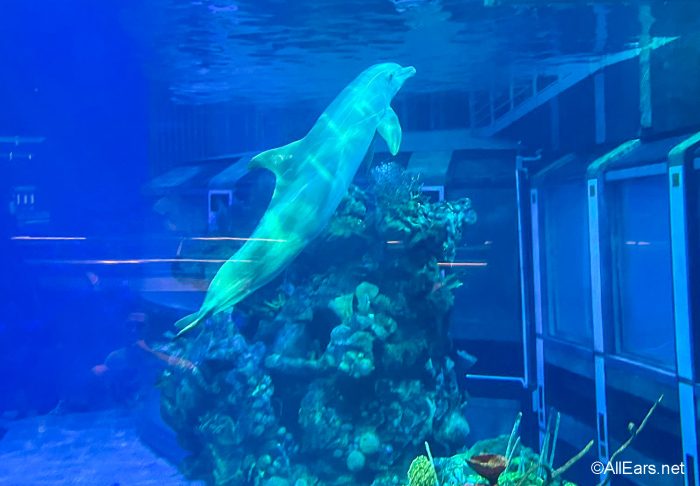 Reservations for all three tours opened on August 22nd on Disney World's website, so don't wait too long to book your tour!
Refurbishments and Closures
Kona Cafe
Kona Cafe closed temporarily in Disney's Polynesian Village Resort beginning on August 15th, with Disney specifying that the restaurant is expected to reopen in "fall 2022." If you're worried about how to get your Tonga Toast fix — don't panic! You can still stop by Capt. Cook's to pick up Tonga Toast.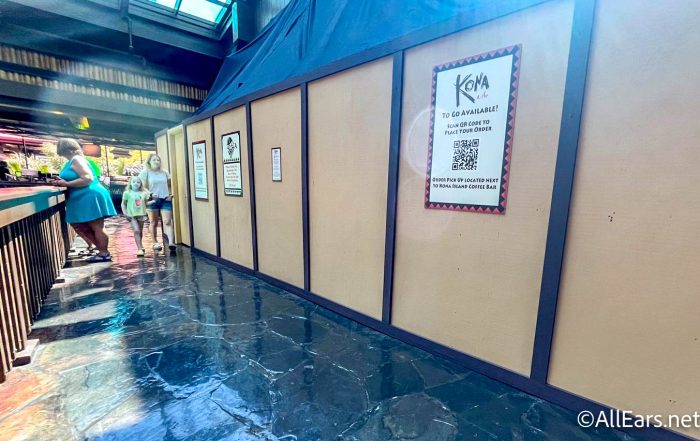 Guests can also use Mobile Order to grab select breakfast, lunch, and dinner dishes from Kona Cafe To Go. These can all be picked up next to Kona Island.
Tomorrowland Light & Power Co.
Tomorrowland Light & Power Co. closed around August 1st in Magic Kingdom due to ongoing construction on TRON Lightcycle Run. Previously, some of the store had been blocked off, but now the entire store is closed. This is the store you typically exit through when getting off Space Mountain, but for now, the ride has a temporary exit.
We've seen work being done on the exterior of the store, and TRON construction seems to be progressing. Disney hasn't shared when Light and Power Co. might reopen so stay tuned for more updates!
Park Pass Reservation Booking Change
August also saw some major changes made to the Park Pass Reservation system in Disney World. If you haven't visited Disney World sometime over the past two years, you might not know that you now need a Park Pass Reservation in addition to valid admission in order to enter a Disney Park. Disney essentially uses this system to monitor and control crowds.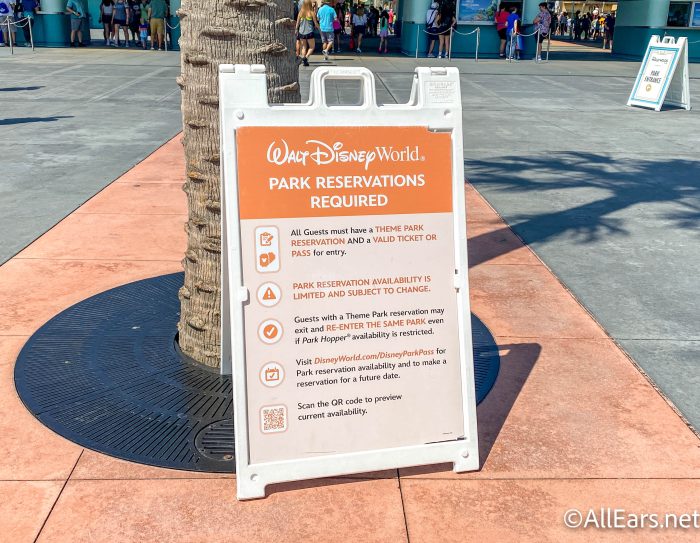 You can check out our full guide here, but (in terms of the latest changes) what you need to know now is that *generally* you no longer have to cancel your Park Pass before changing the park or the date! Being able to modify your pass dates, park, and party members is a huge convenience and if you look below, you can see from this screenshot in the My Disney Experience app that you can now modify existing reservations.
Note that not everyone may be eligible for modification, such as Annual Passholders staying at a Disney World hotel who booked their Park Passes through the hotel path (rather than through eligible Annual Pass passes). But if you are eligible, this can save you a lot of time!
A few other changes have also been made to the Park Pass booking system that you should know about before your next trip.
Changes Made to the Magic Kingdom Fireworks
Disney Enchantment is the current fireworks show you can catch most nights in Magic Kingdom, and August saw some changes made to the show. A new intro segment was added, focusing on Disney World's 50th Anniversary celebration.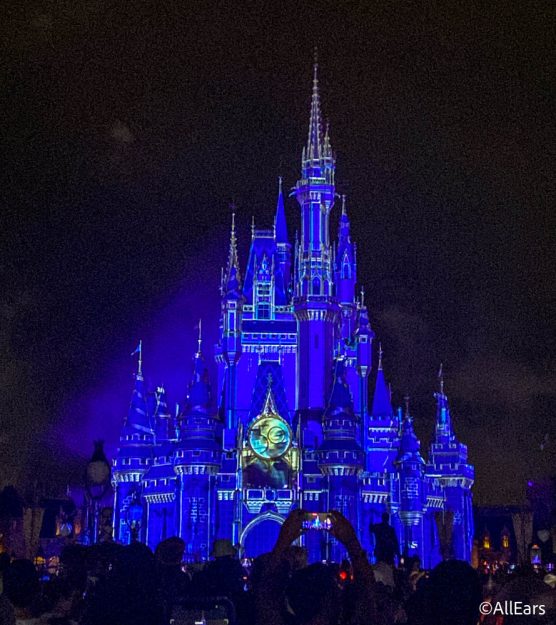 This new intro includes archival footage of Walt and Roy Disney projected onto Cinderella Castle, as well as some clips about the "Florida Project." If you want to catch this new segment, make sure you check out the latest updates about CHANGES being made to the fireworks times too so you don't miss the show!
World Princess Week
World Princess Week came back from August 22nd to August 27th, bringing all kinds of fun Disney Princess-themed treats, entertainment, and more to the Disney parks.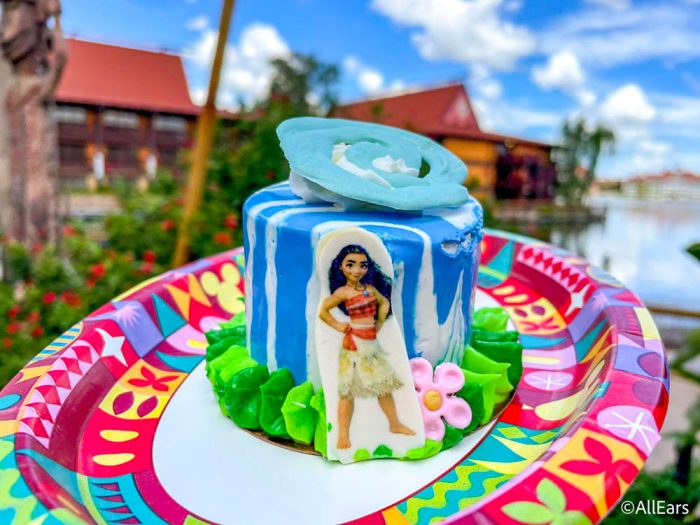 We're talking cupcakes, cookies, cakes, and lots more, and Brandy kicked off the festivities with the anthem called "Starting Now," performed in front of Sleeping Beauty Castle in Disneyland.
Halloween
Halloween decorations officially arrived in Magic Kingdom this August! We saw the arrival of Mickey pumpkin jack-o-lantern wreaths, Cinderella Carriage wreaths, and even pumpkin scarecrows.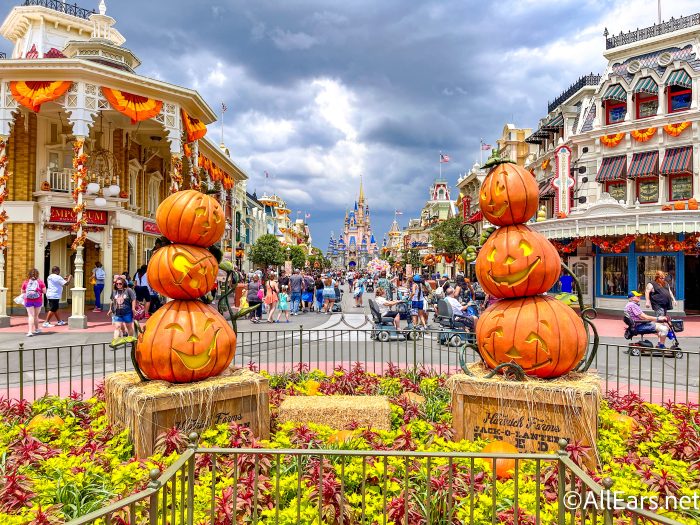 You can get a behind-the-scenes look at how Magic Kingdom gets decorated for Halloween by clicking here!
Mickey's Not-So-Scary Halloween Party
Mickey's Not-So-Scary Halloween Party returned on August 12th for the first time since 2019, and we took you along with us for the first night of the event! This spooky Halloween event takes place on select nights from now through October 31st, and it requires a separate ticket to attend. 
Mickey's Not-So-Scary brought back classic trick or treating, the Boo-To-You Parade, the Hocus Pocus Villain Spectacular stage show, Disney's Not-So-Spooky Spectacular fireworks, and more. Come along with us on our Halloween adventure by watching our video below!
You can also click here to check out the Halloween Party-exclusive ears, or click here to see our full Halloween Party FAQ.
Dining
Tusker House Restaurant Announcement
Disney announced in August that the buffet is returning to the character dining restaurant Tusker House, located in Disney's Animal Kingdom. Tusker House is currently serving meals family-style, but it won't be for much longer.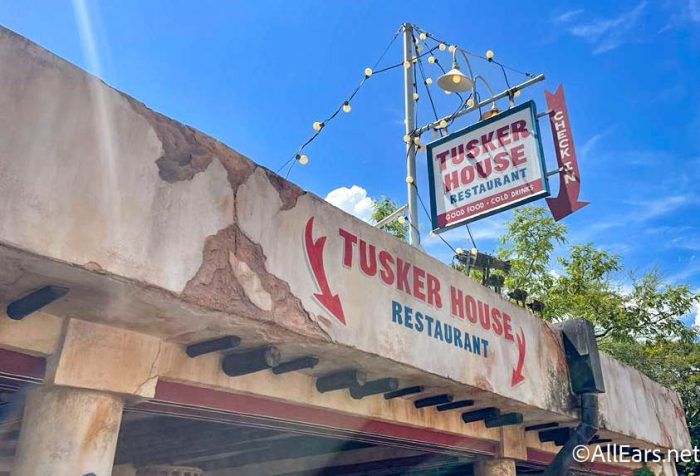 The buffet won't officially return until November 1st, so if you prefer a buffet over a family-style experience then you might want to wait to schedule your reservation! Tusker House serves breakfast, lunch, and dinner while Mickey and friends visit your table — and they all wear safari clothes!
New Food & Wine Booths Opened
When the EPCOT Food & Wine Festival opened on July 14th not every booth opened that day…which brings us to August! Four EPCOT Food & Wine Booths opened on August 15th, including Hawai'i…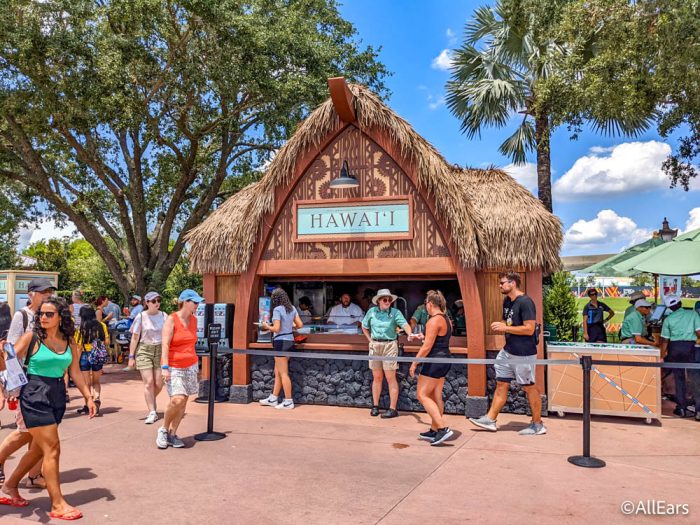 …Coastal Eats…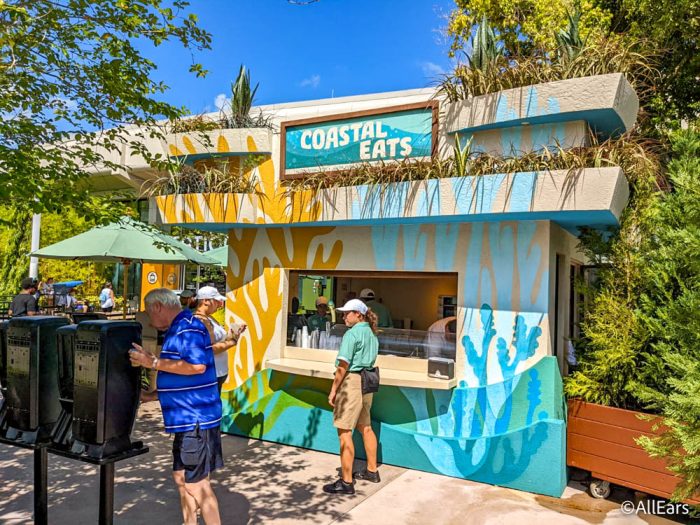 …The Noodle Exchange…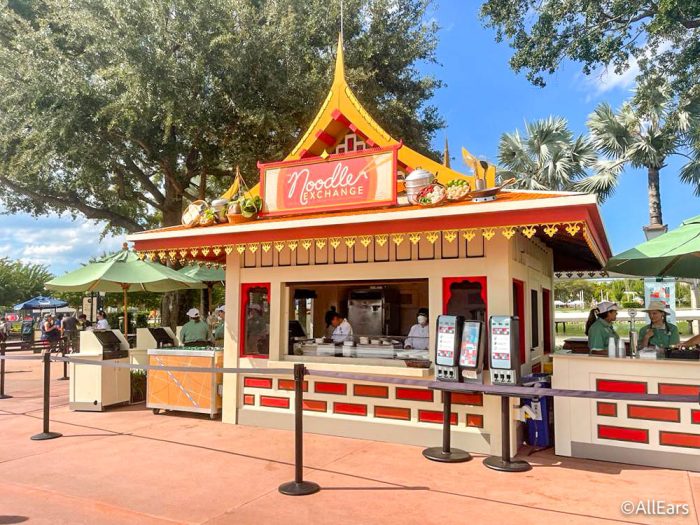 …and Mac & Eats.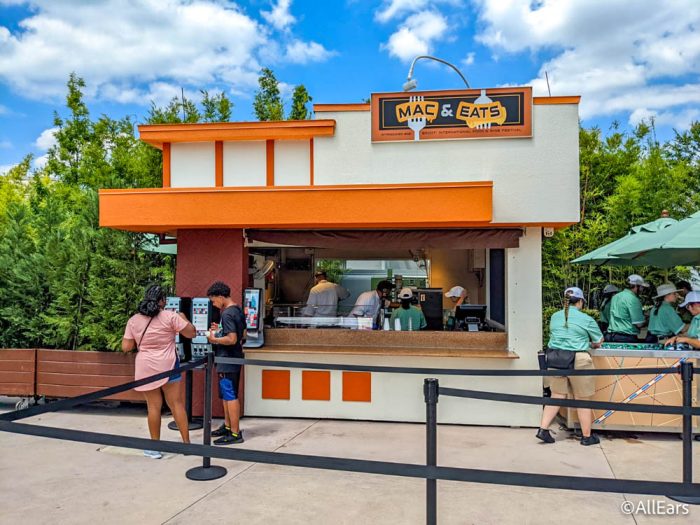 Naturally, we had to try these booths once they opened, so you can follow along with us in round two of the EPCOT Food & Wine Festival shenanigans by watching our video below!
Want to learn more about the booths at the Food & Wine Festival? Check out our link below!
BoardWalk Deli Opened
The BoardWalk Deli officially opened on August 15th on Disney's BoardWalk! This new deli replaced the previous BoardWalk Bakery, and most of the outside of this location has not been changed, except for some exterior signs.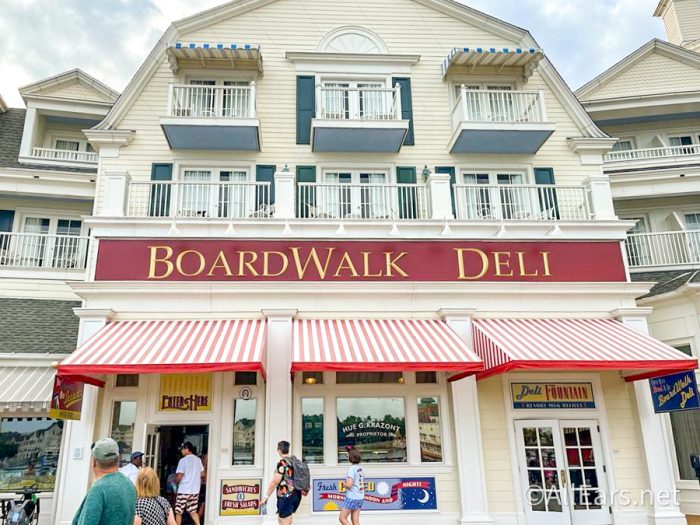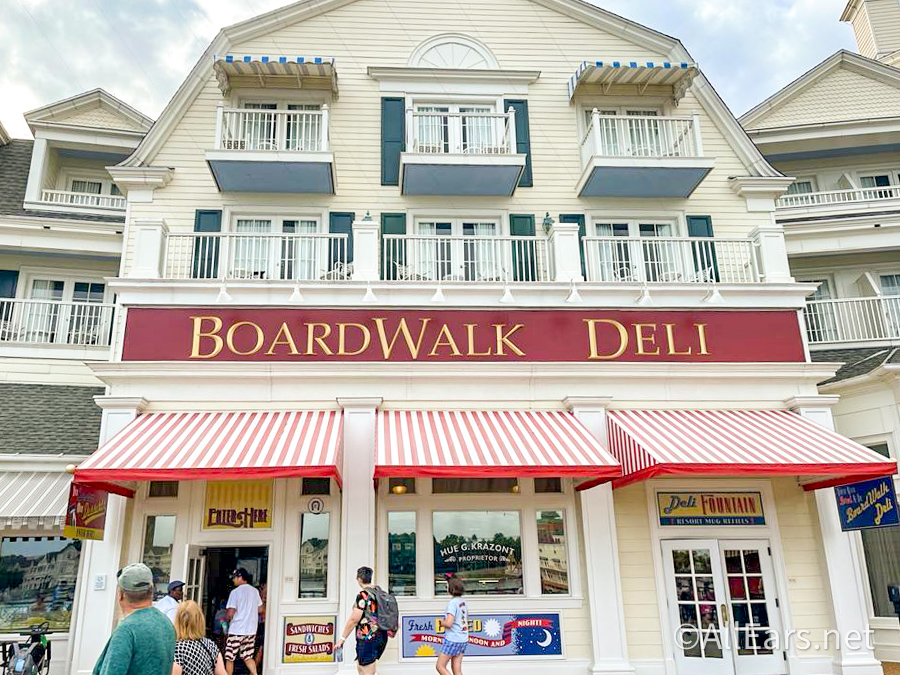 Once inside the deli, you can grab lots of baked goodies, as well as savory sandwiches, and more for breakfast, lunch, and dinner.
Click here to get a look at breakfast at the BoardWalk Deli.
And click here to get a look at lunch from the BoardWalk Deli.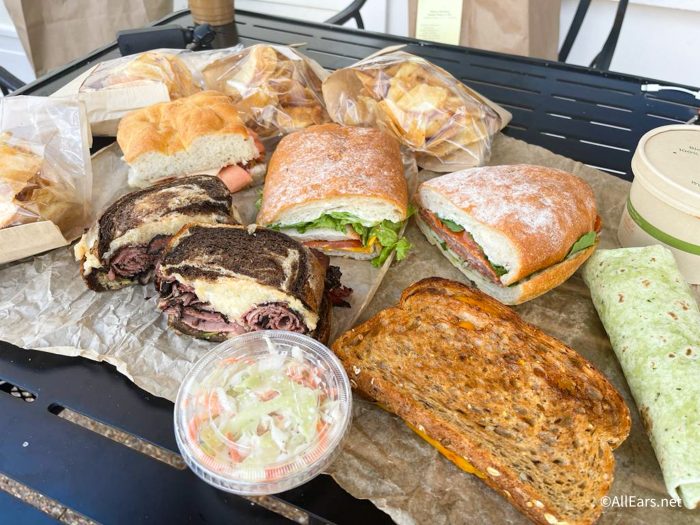 We've even got a FULL video with all of our thoughts on this spot.
This could be a great spot to grab a quick meal on the way to the parks!
The Fuzzy Tauntaun is BACK
Although the Fuzzy Tauntaun was recently removed from the menu at Oga's Cantina in both Disney's Hollywood Studios and Disneyland, we can officially say that the Fuzzy Tauntaun made a triumphant return to Oga's Cantina in August! The initial removal appeared to be due to supply chain issues with the signature numbing foam. In Disney World, the drink returned with some changes.
The Fuzzy Tauntaun is made with Cîroc Peach Vodka, Bols Peach Schnapps, orange juice with tangerine, pure cane sugar, and "Buzz Button Tingling" foam, which creates a tingling effect. It's a little less fuzzy than it used to be and the numbness is a slower build due to the changes made, but it tasted great and it's still a really fun drink!
Hollywood & Vine Buffet Returned
After serving food family-style for some time now, the Hollywood & Vine buffet is officially back in Disney's Hollywood Studios. The current theme of lunch and dinner is Minnie's Halloween Dine, during which Minnie and pals appear in their Halloween costumes!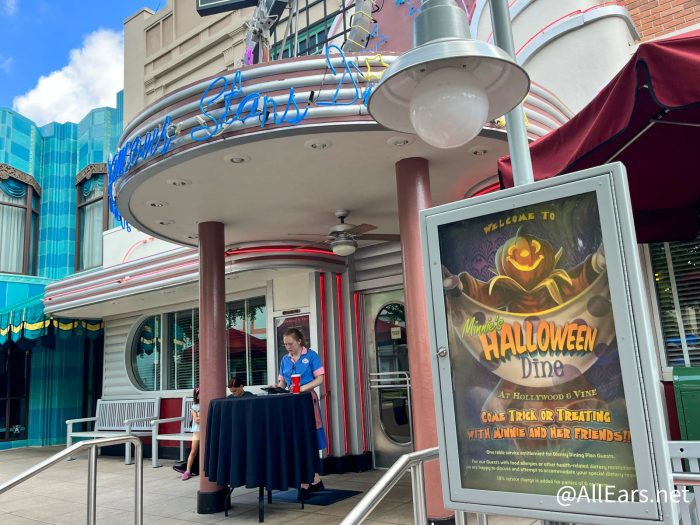 If you prefer breakfast, you can dine with Disney Junior Pals for your first meal of the day.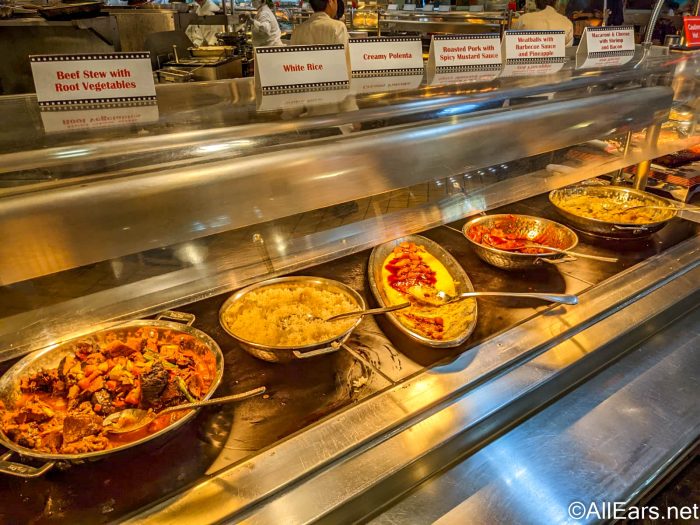 Regardless of whether you choose breakfast, lunch, or dinner, you'll be dining buffet-style at Hollywood & Vine from now on!
Characters
In Magic Kingdom, the Winnie the Pooh character meet-and-greet location had been closed for some time — but in August, we found it had REOPENED.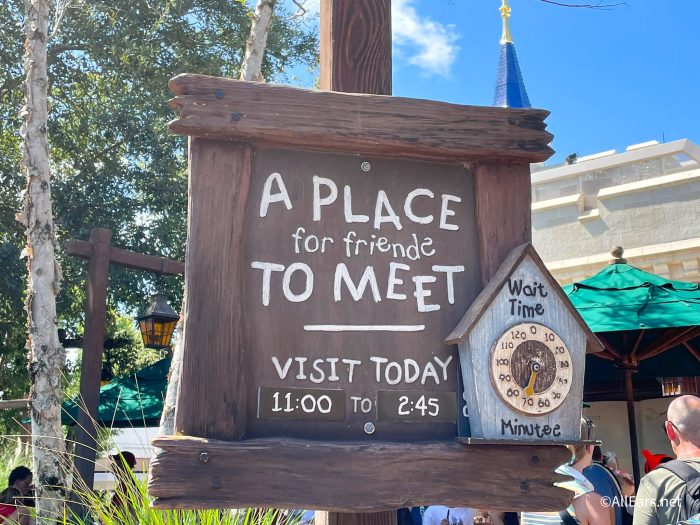 At this location, you can meet both Winnie the Pooh and Tigger, and note that during our visit the wait time was quite long at 70 minutes! If you want to visit either of these characters, we recommend stopping by early, or you might want to consider making a reservation at Crystal Palace for dates starting on September 20th, when Hundred Acre Wood characters will return to the restaurant.
Genie+ Change
Earlier this year, Disney announced that several Disney World rides would be moved from Individual Attraction Selection to the standard Genie+ service temporarily, until August 8th. These rides included Mickey & Minnie's Runaway Railway, Frozen Ever After, Remy's Ratatouille Adventure, Space Mountain, and Expedition Everest.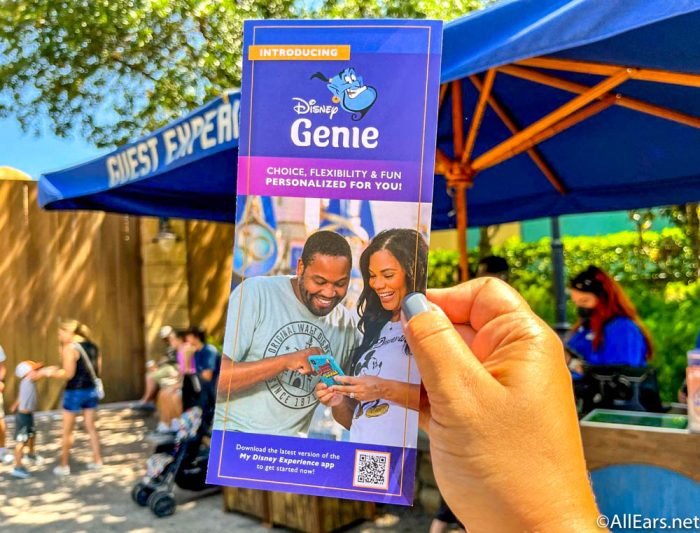 In August, however, things changed. These rides have remained on the regular Genie+ service, meaning they are still included in the standard $15 per person, per day Genie+ fee, rather than requiring an additional cost. As a reminder, some of Disney World's most popular rides have Lightning Lanes available only as an extra fee known as Individual Attraction Selection.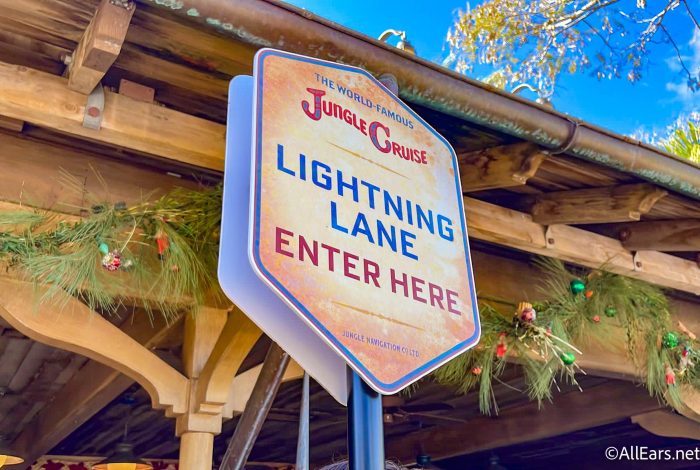 This change to Genie+ could save you quite a bit of money, so it may be worth considering getting Genie+ during your visit if you want to skip the lines at these rides. You can read our full Genie+ guide here and see what rides we recommend prioritizing to maximize your Genie+ purchase!
Phew! August was a busy month at Disney World! Keep checking back with AllEars as we take you through all the newest updates in the parks.
Join the AllEars.net Newsletter to stay on top of ALL the breaking Disney News! You'll also get access to AllEars tips, reviews, trivia, and MORE! Click here to Subscribe!

Did you visit Disney World in August? Tell us in the comments!