We've got good news for space travelers heading to Batuu!
Located in Star Wars: Galaxy's Edge at both Disney World and Disneyland, Oga's Cantina is a highly immersive bar that serves up some super unique drinks. One of the most iconic cocktails from the cantina is the Fuzzy Tauntaun…but it's not necessarily best known for its taste. The most memorable thing about the Fuzzy Tauntaun is that it will temporarily make your mouth numb, thanks to the Buzz Button Foam it's topped with!
The Fuzzy Tauntaun is made with Cîroc Peach Vodka, Bols Peach Schnapps, Orange Juice with Tangerine, Pure Cane Sugar, and "Buzz Button Tingling" Foam. Again, it's that Buzz Button foam that causes the drink's signature tingling effect.
The Fuzzy Tauntaun has regularly made our lists of the wildest snack options available around the parks, so we were sad to see it removed from the menu earlier this year at Oga's Cantina in both Disney World and Disneyland.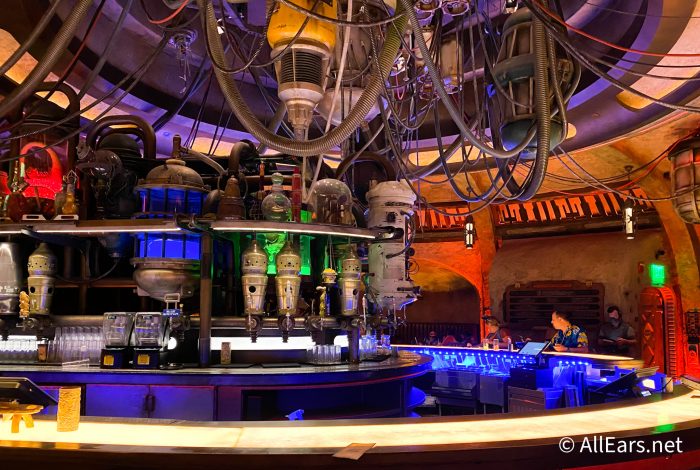 But if this unique drink is on your must-try list we have some good news to share — the Fuzzy Tauntaun recently returned to the menu at both Oga's Cantina locations! We first saw it return to Disneyland, but now it's back in Disney World too.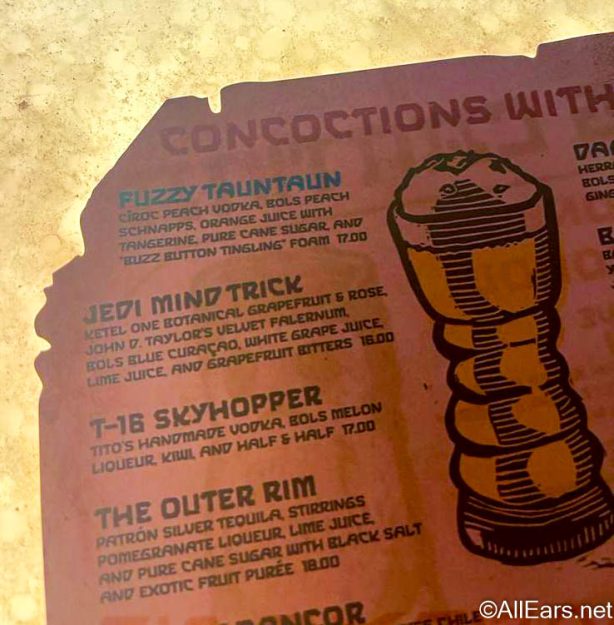 According to Cast Members we spoke with earlier this year, the drink was reportedly initially removed due to supply chain issues for the ingredient used to make the signature numbing foam. Some told us that due to dwindling supply, Disney was testing new recipes for the foam, so we stopped by Oga's Cantina on both coasts to try the returning beverage and compare it with the previous version.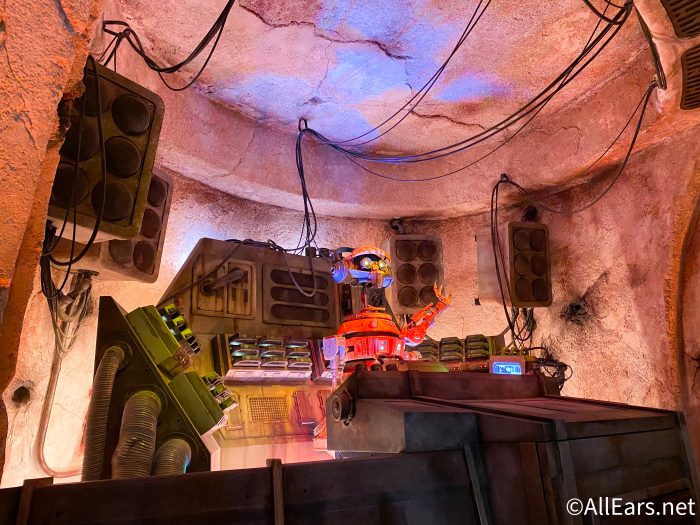 First, we went to Disneyland's Oga's Cantina, and we were happy to find that the same numbing effect of the foam was still there!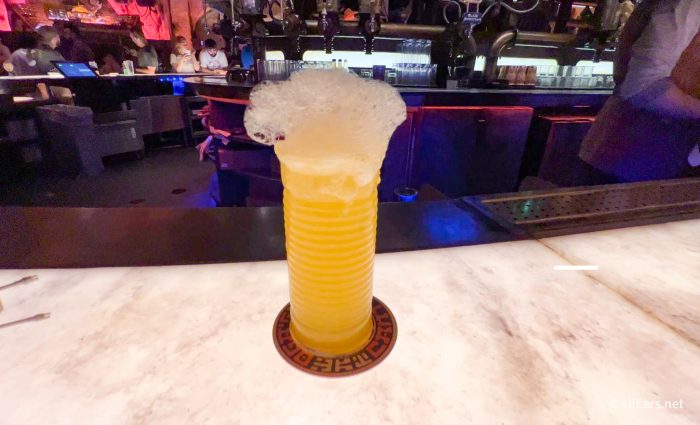 Next, we traveled to Disney's Hollywood Studios to test out the Fuzzy Tauntaun at the east coast location as well…for science, of course. 😂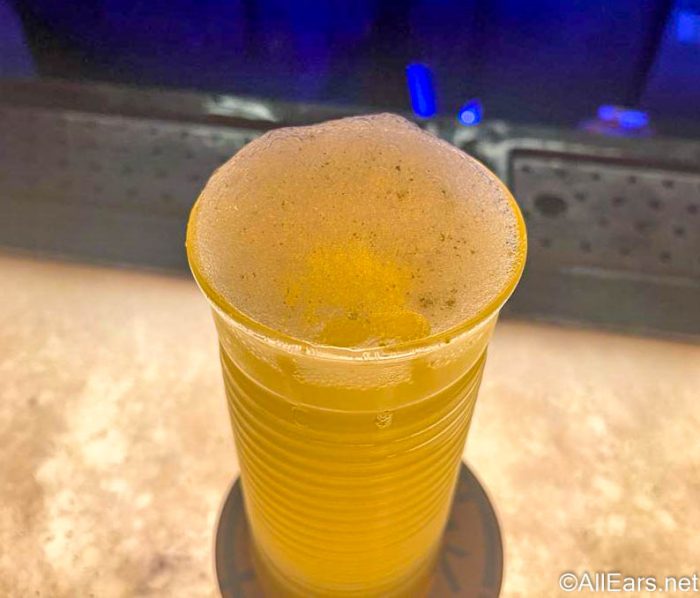 Is it just us, or does this Fuzzy Tauntaun look like it's not as…fuzzy? It seems that is the case due to a slight ingredient change. According to the Cast Member we spoke to, the ingredients of the Fuzzy Tauntaun in Disney World are now slightly different (this appears to be more specific to Disney World). The Cast Member told us that they couldn't get the same ingredients they previously used to make the foam, so it is now made with a version of the Buzz Buttons that comes from ground-up seeds. That causes the foam to look a bit different.
Aside from the lack of "fuzz," the numbness is now a slower build than usual. With all of that being said, it was still a fun drink, and the taste was on point! We didn't really notice a difference in texture or flavor. It's still light and has a nice peach flavor. The numbness does build a bit slower, but after one or two sips, you'll feel it!
We're really happy to see the drink return to both coasts! You can get your own for $17. For more information on the Fuzzy Tauntaun, check out the drink's return to Disneyland Resort here. Or check out some other interesting treats you can find in Disney World right now. 
As usual, we'll be on the lookout for other updates around Disney World and Disneyland, so stay tuned to AllEars for the latest Disney news!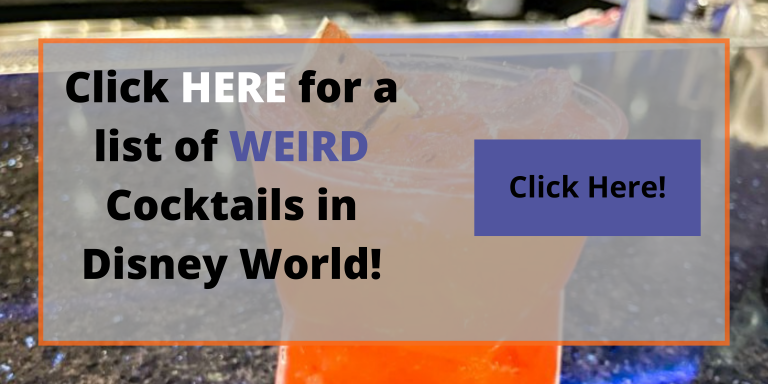 Which drink from Oga's Cantina is your favorite? Let us know in the comments!