Who's your favorite character to meet at Disney World?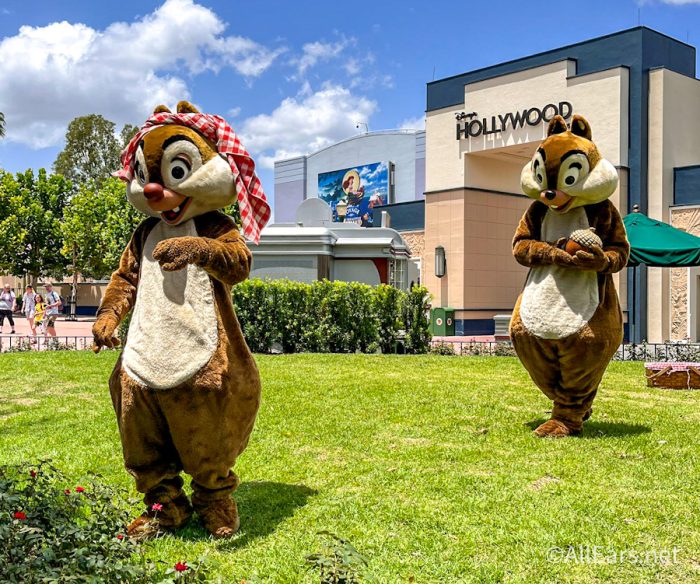 Traditional character meet and greets are slowly returning to the Disney parks, along with some traditional character dining experiences. We've seen characters like Peter Pan, Mickey and Minnie Mouse, and Goofy return to the parks, and now, another character meet and greet is BACK in Magic Kingdom.
Over in Fantasyland, by The Many Adventures of Winnie the Pooh, is A Place For Friends to Meet. This is the Winnie the Pooh character meet and greet, and today, when we were passing by, we noticed some familiar faces — Winnie the Pooh and Tigger!
They were available to meet today from 11AM-2:45PM, and when we stopped by around 11:30, a pretty long line had already formed.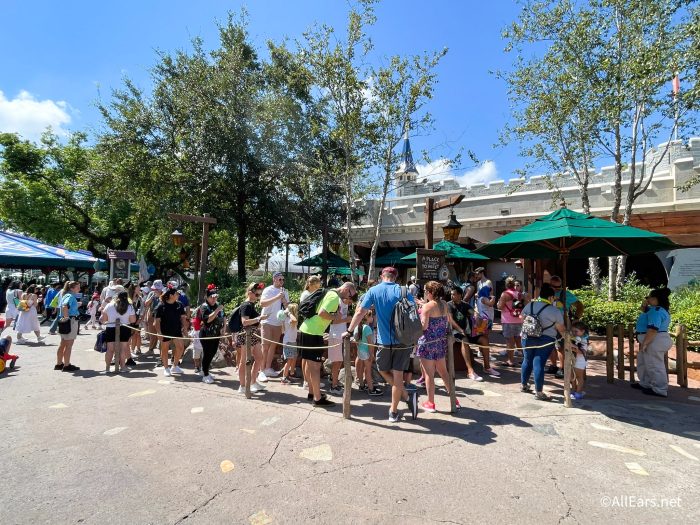 The sign said that the wait would be over an hour and a Cast Member at the front of the line confirmed that estimate, so if you're hoping to meet these characters, we recommend getting there as early as possible to get a good spot in line.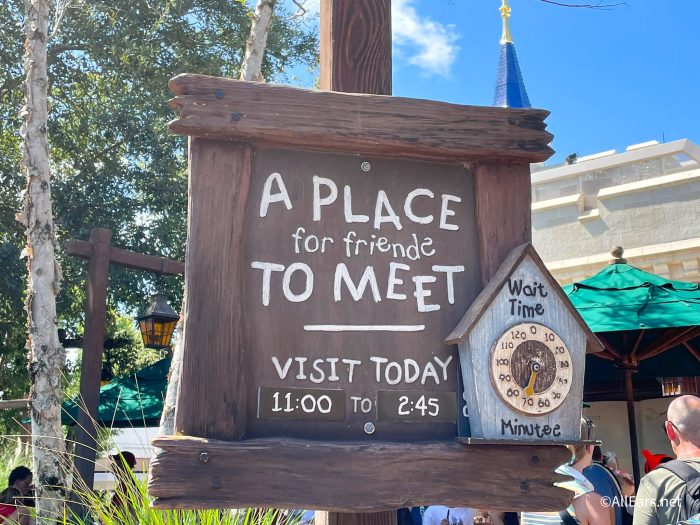 If you'll be heading to Disney World soon and want to meet Winnie the Pooh and friends without having to stand in line, character dining will be returning to Crystal Palace (a buffet restaurant inside Magic Kingdom) on September 20th. There, you can meet Pooh, Piglet, Eeyore, and Tigger.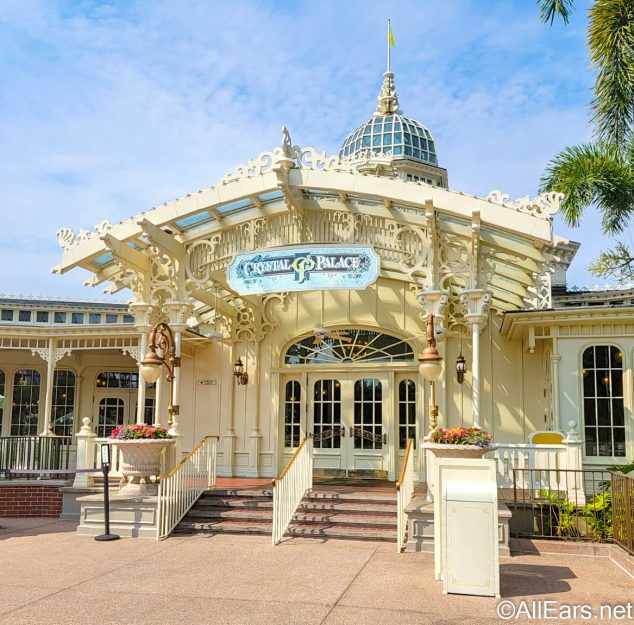 Looking for even more character meet and greets at Disney World? We've got a full list of character meet and greets that are currently available in Disney World, as well as a roundup of the best ways you can meet characters at Disney World without a park ticket. We're always on the lookout for the return of more character meet and greets, so make sure to stay tuned to AllEars for the latest!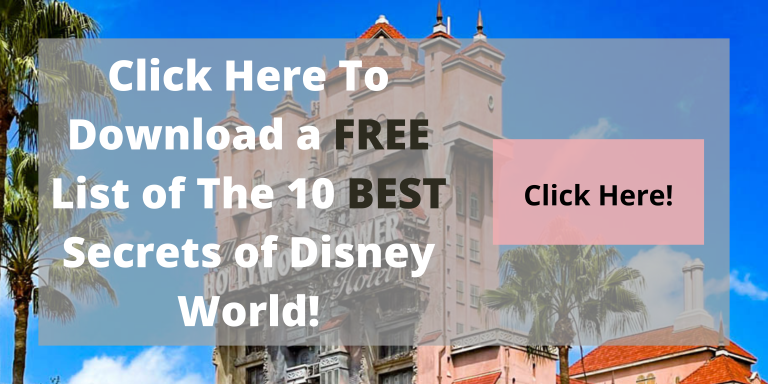 Who's your favorite Disney character? Let us know in the comments!