Traditional character meet-and-greets are back in Disney World!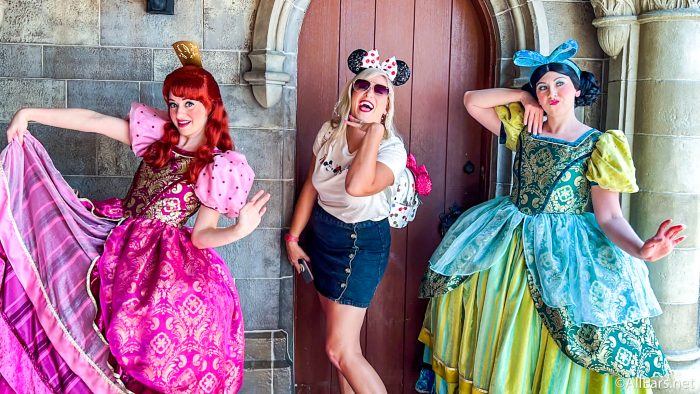 You may be excited to jump right in and meet your favorite Disney characters, but there are a few things you can do to prepare and make it the best experience possible!
Here are all the things you should do before meeting characters in Disney World!
Research characters
Before you get to Disney World, find out which characters are located where, as not all characters are located in each Disney Park. For example, you can find some Disney Princesses in Magic Kingdom, but you won't be able to find them in Disney's Hollywood Studios.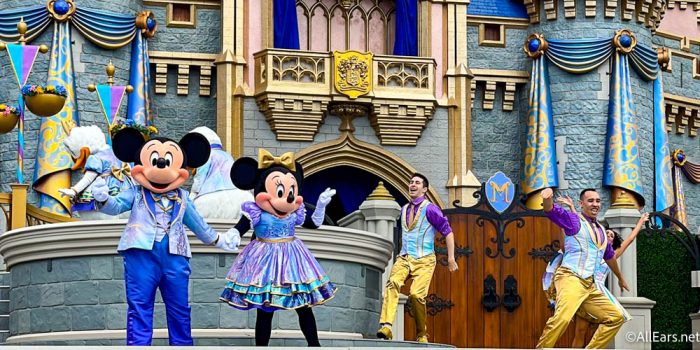 You can check the characters and their locations in the My Disney Experience app, and make sure you plan around your park pass reservations!
Check out the FULL list of character meet-and-greets available in Disney World.
Consider Genie+
You might not be planning to buy Genie+ for character meet-and-greets, but you may want to consider it to maximize your time. Genie+ costs $15 per person per day in Disney World, and while you may be thinking of it for rides, some character lines also qualify as Lightning Lanes.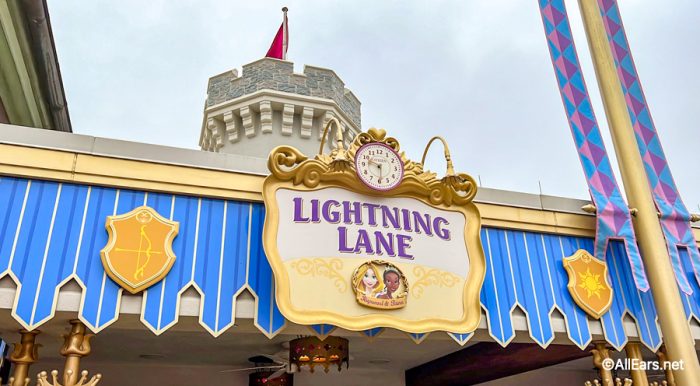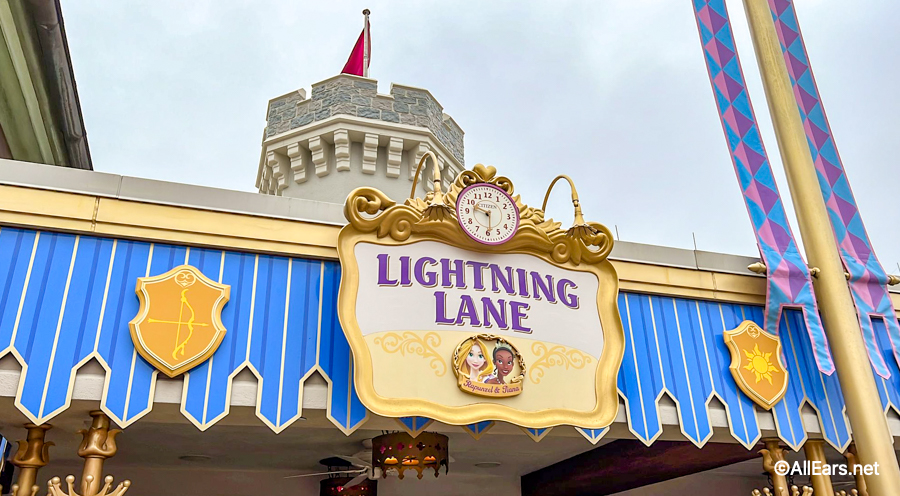 Popular locations like Princess Fairytale Hall and Meet Disney Stars at Red Carpet Dreams (aka Mickey and Minnie) both have Lightning Lanes, and it can really help cut back on waiting time if you're planning on several meet-and-greets!
Buy autograph books and pens
Now that traditional character meet-and-greets are back, you can once again purchase autograph books and bring them for your favorite characters to sign! But you might not know how to make those signatures easier for both you AND the characters.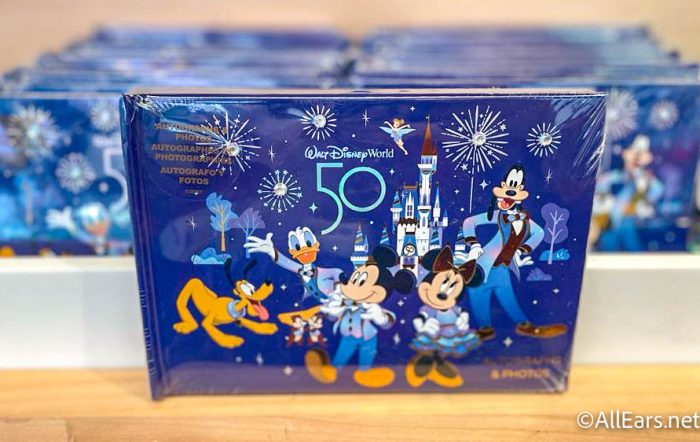 Stick with big fat Disney pens, clicky pens, or Sharpies so that characters can easily grip the pen, and also make sure you open your autograph book to the page you want signed. If you don't, the character might turn to a page you don't want signed.
Talk to your kids
If you have young children, you might want to have a discussion before you get in line to meet a character. Find out what they might want to talk to characters about, who they want to meet, and explain to them what to expect.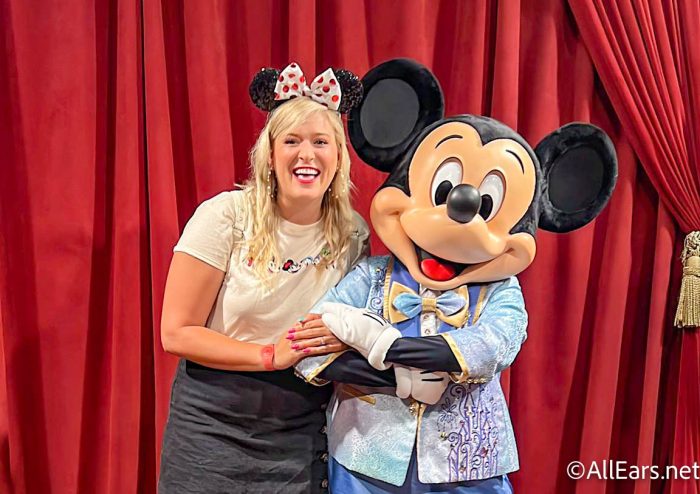 Have them prepare questions ahead of time so they can really take advantage of their time with the character. Do they want to ask about Elsa's favorite color? Show off their favorite Cinderella doll? If they get shy when the character meeting happens, you can remind them of their questions or ask for them! It's all about getting those important answers for your kiddo.
Click here for the most unique character meet-and-greet in Disney World!
Be camera ready
If you want to use PhotoPass photographers, you might want to consider buying PhotoPass. If a PhotoPass photographer is present for a character meet-and-greet, all you do is scan your MagicBand to get the photos transferred directly to the My Disney Experience app.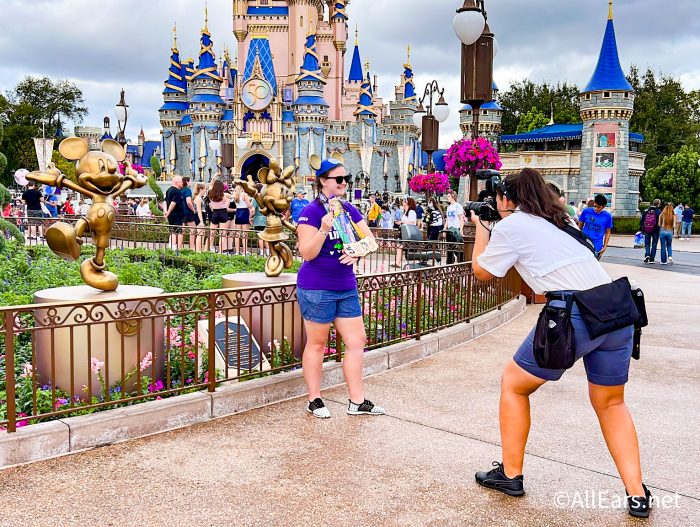 However, not all characters have PhotoPass photographers, especially as things are transitioning right now with the return of traditional meet-and-greets. You may want to plan on using your phone for photos, in which case you probably want to clear some storage on your phone so that you don't get that pesky "out of storage" message during the photo op.
Learn more about purchasing PhotoPass packages here!
Think about your needs
Is it possible that your kids will be afraid of characters? You might want to adjust your plans before you find out. For example, a character dining meal wouldn't be the best place to learn that your toddler is terrified of Minnie (and it happens!).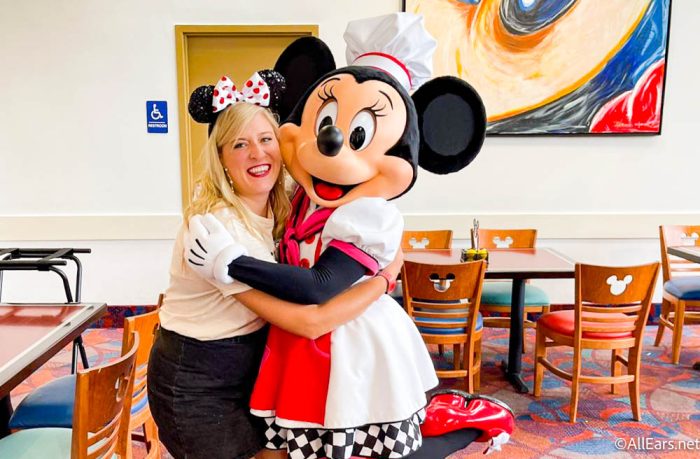 Instead of expecting your kids to be smitten, you might want to ease into meeting characters with their favorites first. Prepare them for the size of the character or stick with humans until you know how they'll react. You know your kid better than anyone else, so trust your gut!
Here's a full list of character dining restaurants that are back to "normal" in Disney World!
So if you're planning to meet characters in Disney World, make sure you prepare beforehand! Keep following AllEars for more Disney tips and tricks!
Join the AllEars.net Newsletter to stay on top of ALL the breaking Disney News! You'll also get access to AllEars tips, reviews, trivia, and MORE! Click here to Subscribe!

Who's your favorite Disney character to meet? Tell us in the comments!