Red Carpet Dreams Meet & Greet with Minnie and Mickey Commissary Lane
Mickey and Minnie Starring in Red Carpet Dreams Highlights:
Wait in one line and meet both Mickey and Minnie, one right after the other
Meet Mickey in his Sorcerer outfit from Fantasia
Meet Minnie dressed to the nines in her Hollywood glam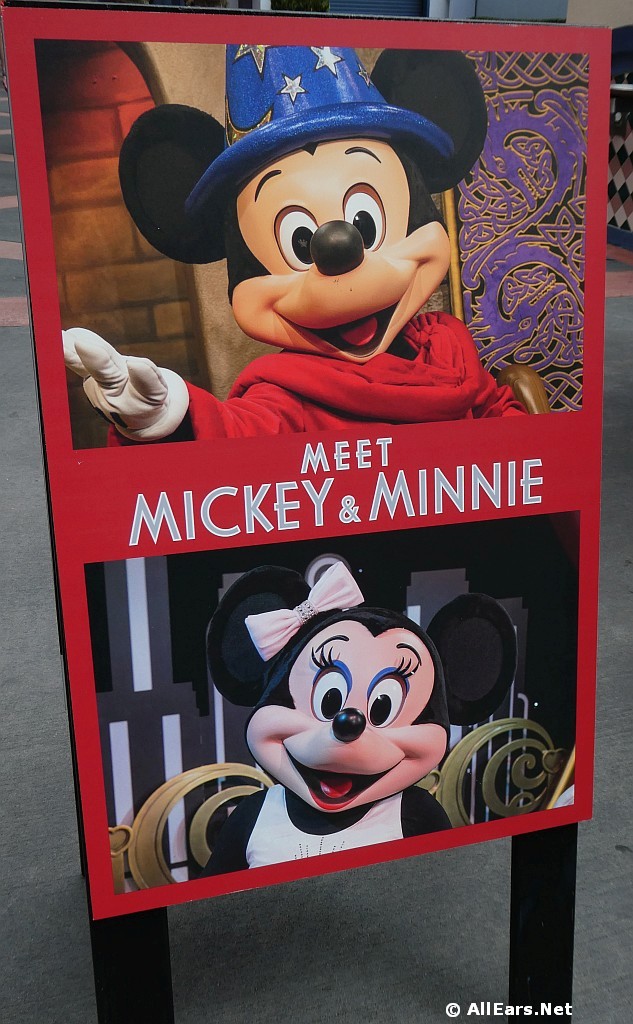 LOCATION:
"Mickey and Minnie Starring in Red Carpet Dreams," is located on Commissary Lane, across from the Sci-FI Dine-in Theater.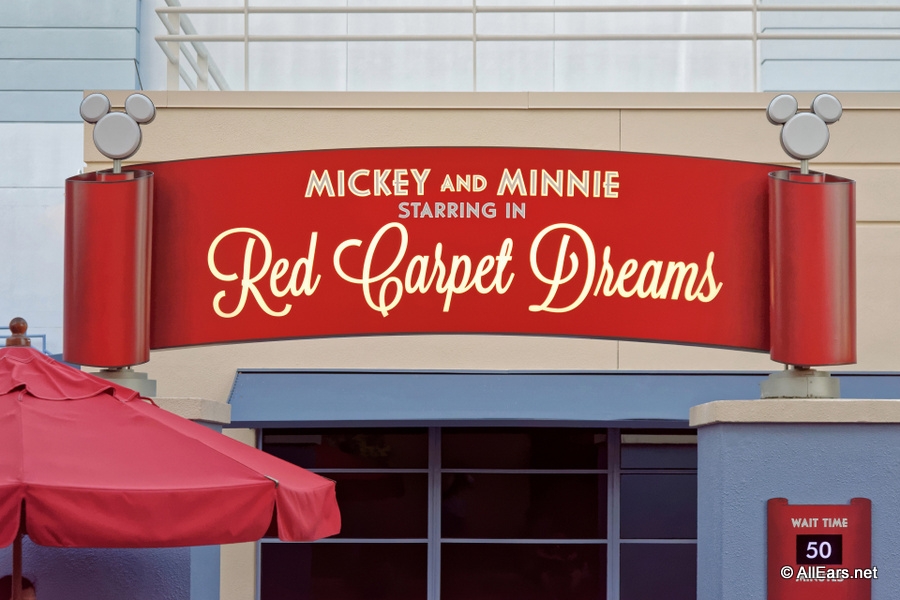 ATTRACTION INFO:
Here, guests will discover Mickey Mouse and Minnie Mouse living the dream as A-list Hollywood stars.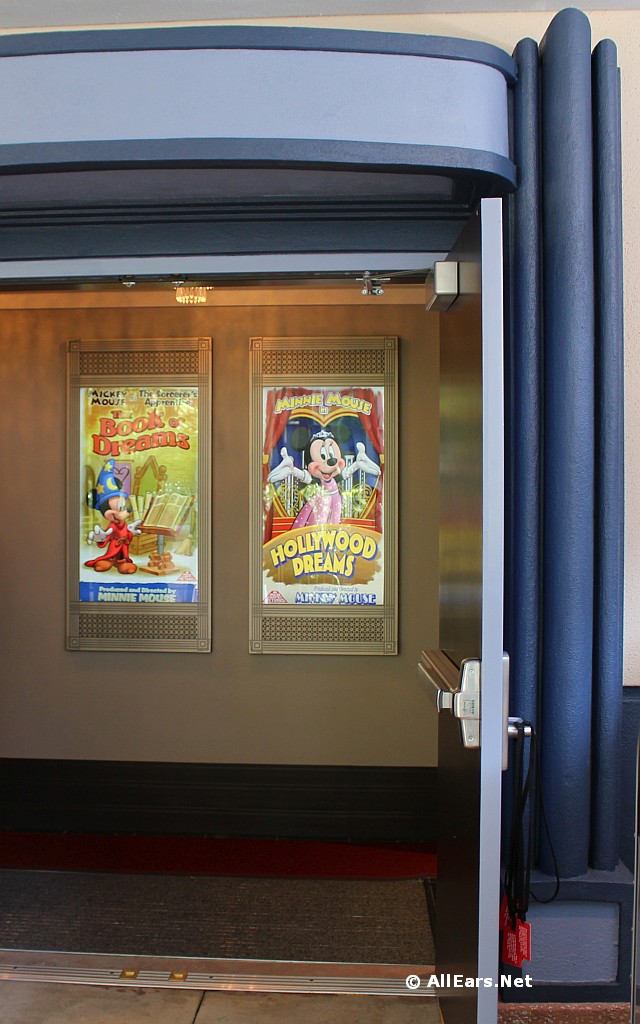 Guests first walk the red carpet and step right into a scene with Minnie, where she appears as a Tinsel Town starlet in a ritzy setting straight out of a lush and colorful musical extravaganza.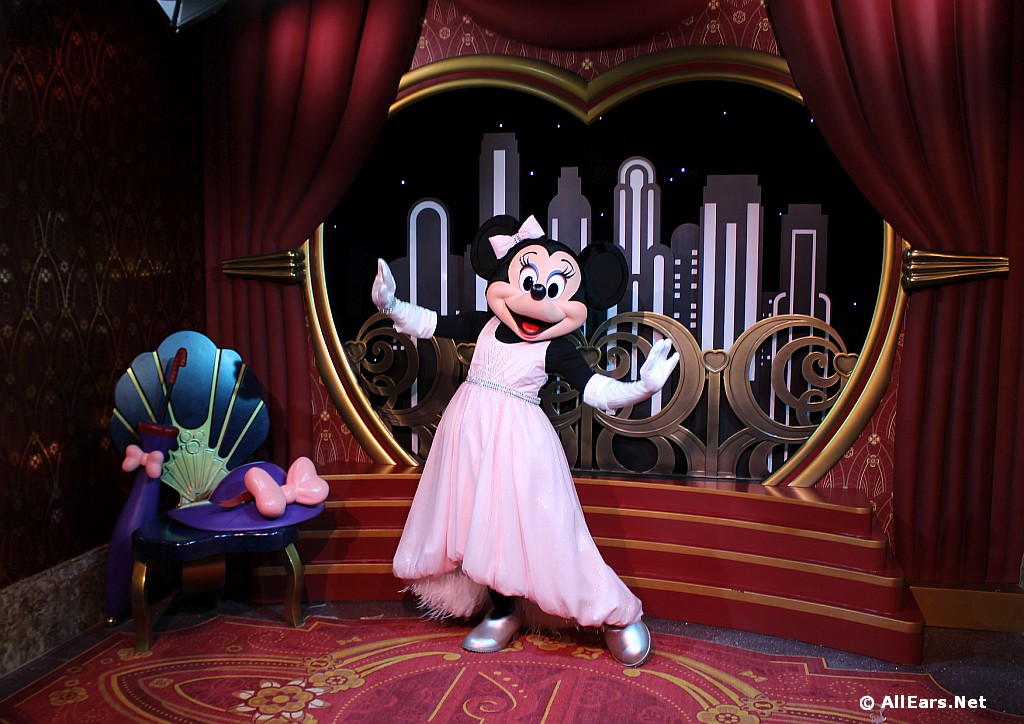 Next, guests can join Mickey in a scene from "Fantasia," where he's portraying his iconic role of the Sorcerer's Apprentice.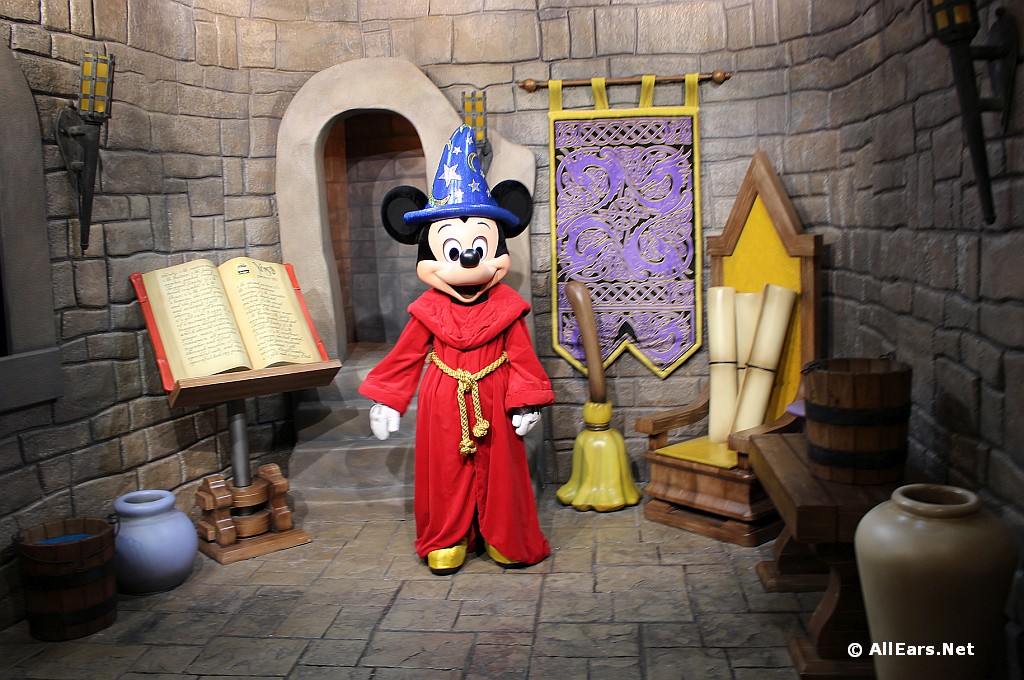 PhotoPass photographers are on hand to capture your meeting, so make sure you have your MagicBand or PhotoPass card ready to scan. Cast Members will also gladly take photos on your personal devices — just ask!
Average wait times are between 30-60 minutes.