The BoardWalk Deli is finally open at Disney's BoardWalk!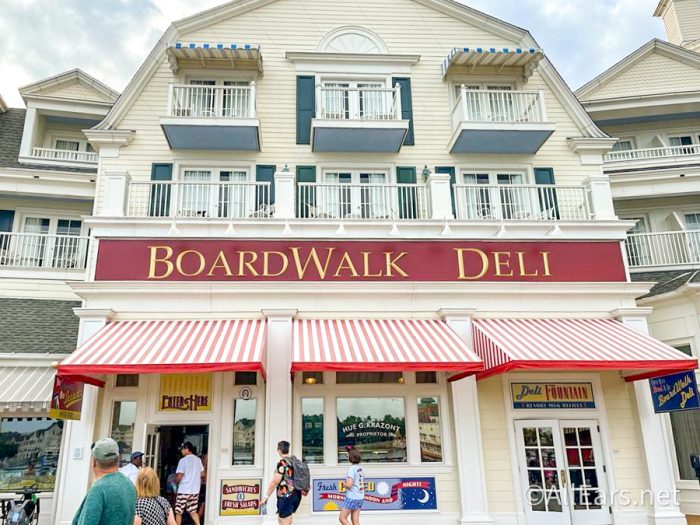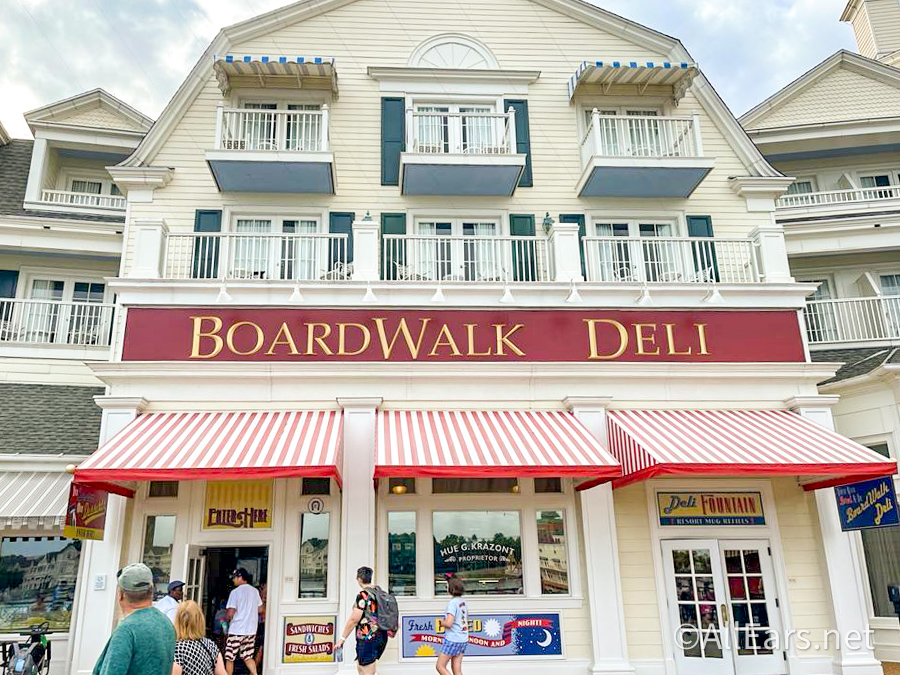 The BoardWalk is undergoing a lot of changes, and that includes the BoardWalk Deli replacing the BoardWalk Bakery. We've been excited to try this new spot out ever since the menu was announced in July. And, now that it's officially open, we went over there today to check everything out!
You can take a closer look at the inside of the space here, but we're going to be focusing on the FOOD at the Deli. Let's start out with the most important meal of the day — breakfast!
We got the Bagel Breakfast Sandwich, which has Cage-free Egg, Bacon, Caramelized Onion, and Cheddar on a Plain Bagel served with choice of side for $8.99.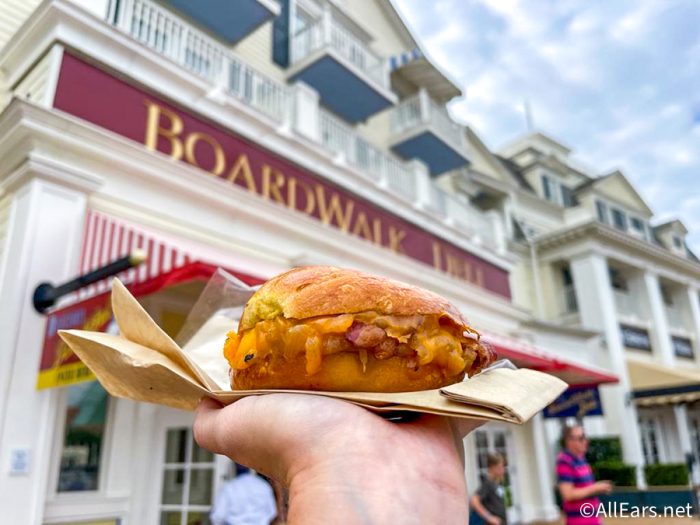 Here's a look at the inside!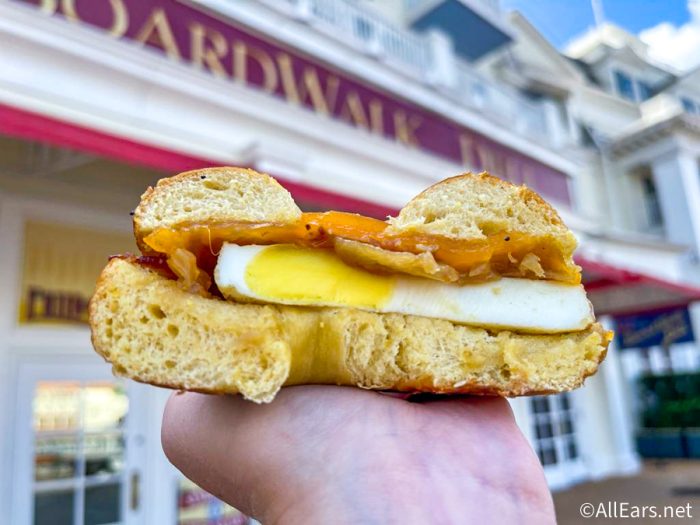 There is also the Everything Bagel Sandwich, which is Cage-free Egg, Sausage Patty, and Cheddar on an Everything Bagel served with choice of side.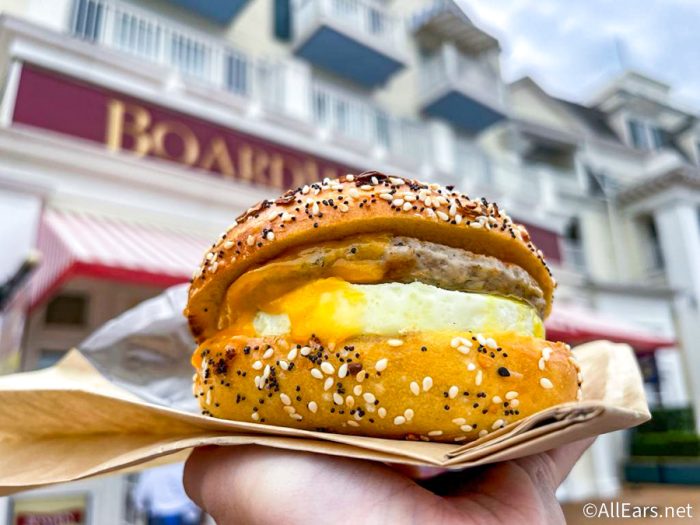 This one is also $8.99.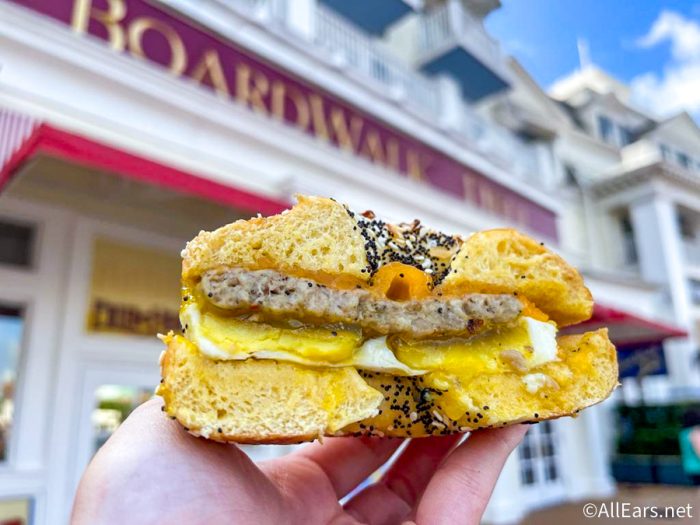 Another option is a Bagel with Smoked Salmon. You can get either an Everything Bagel or a Plain Bagel, and both come with Vine-ripened Tomato, Arugula, and Caper-Onion Cream Cheese served with choice of side for $9.99.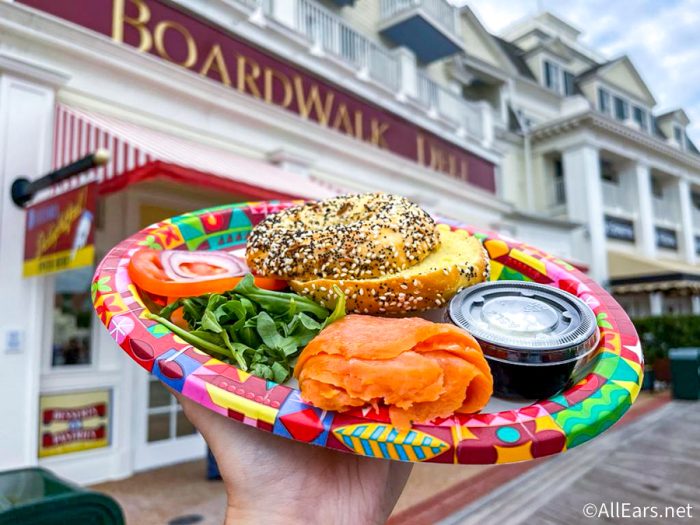 This one comes deconstructed, so you can put together the ratios of ingredients to your preference.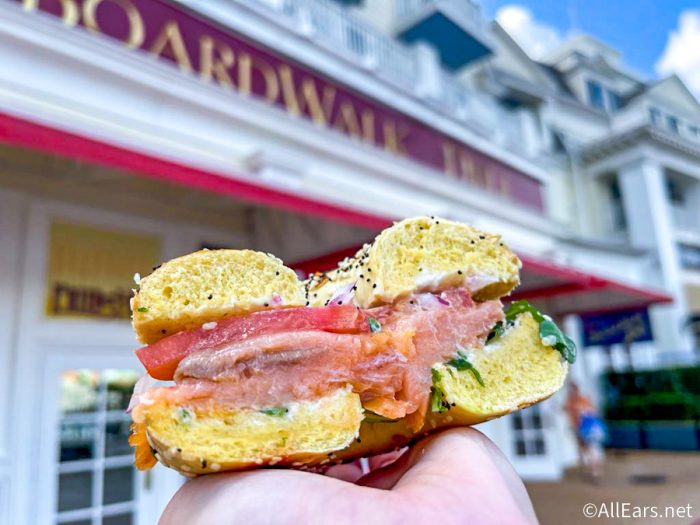 For plant-based eaters, the Ciabatta Breakfast Sandwich is available for $7.49.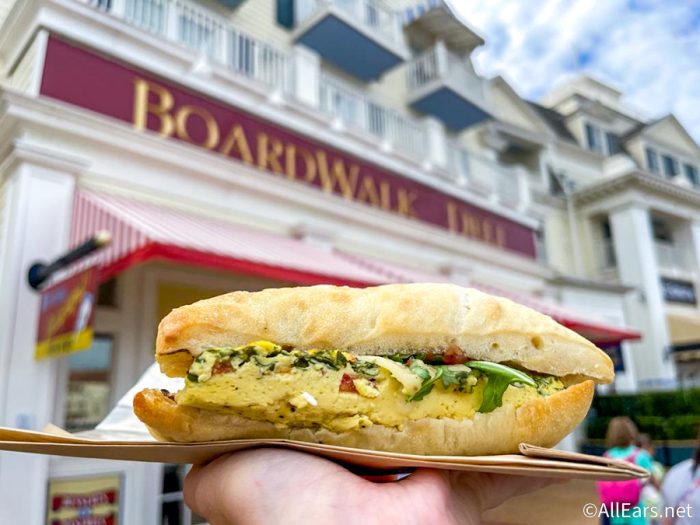 This has Plant-based Eggs Florentine, "Cheese", Tomato Jam, and Arugula served with choice of side.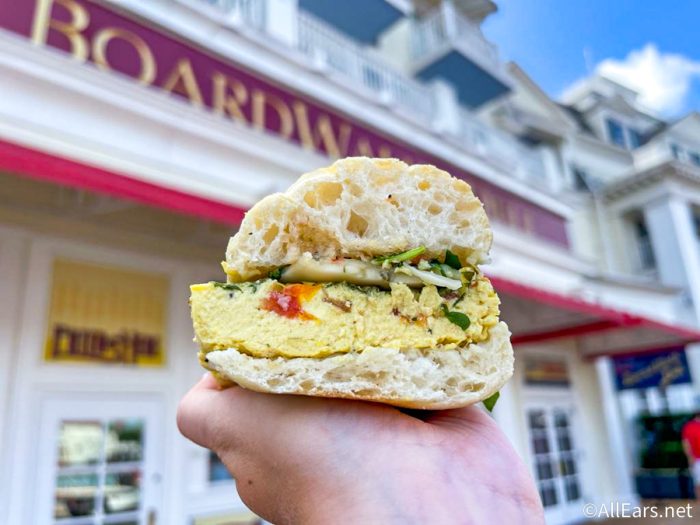 Side choices include a side of bacon for $2.99, or a banana, an apple, or an orange for $2.29 each.
For bakery items, you can grab a Cinnamon Yummy for $4.49…
…a Cannoli for $4.19…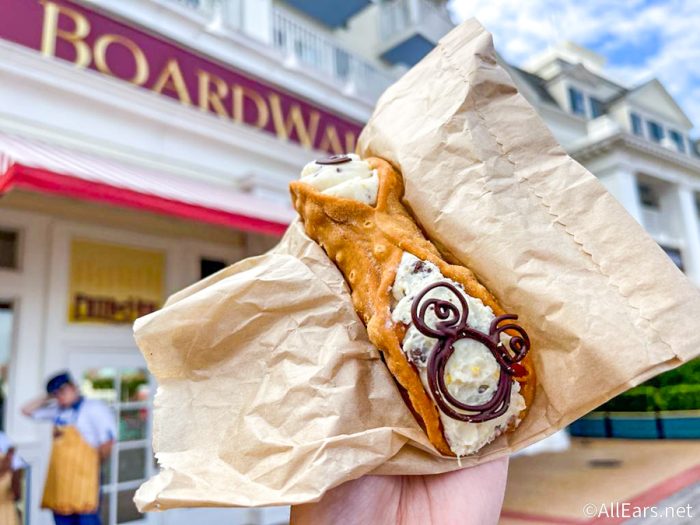 …a Blueberry Muffin for $3.79…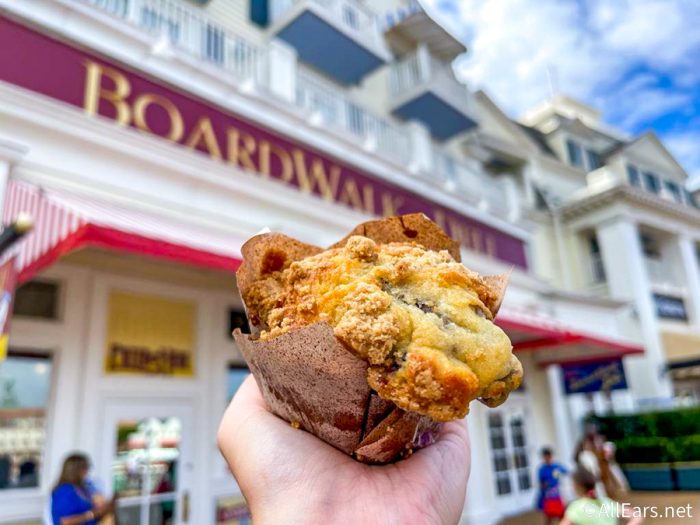 …a Raspberry Danish for $3.99…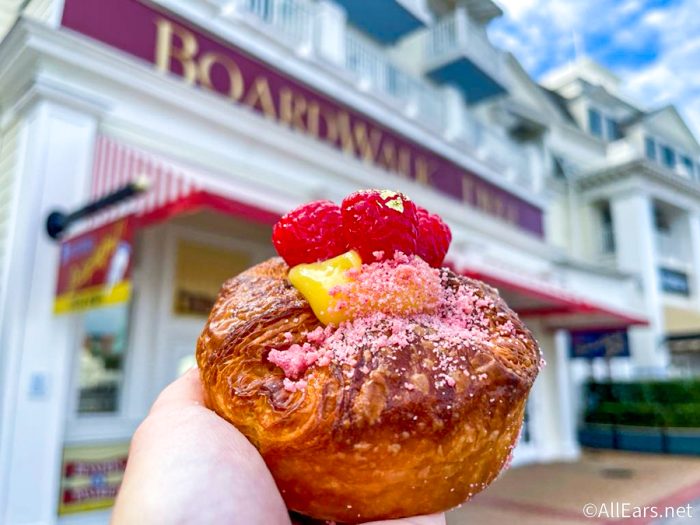 …a Banana Bread slice for $3.79…
…a Blueberry Scone for $3.79…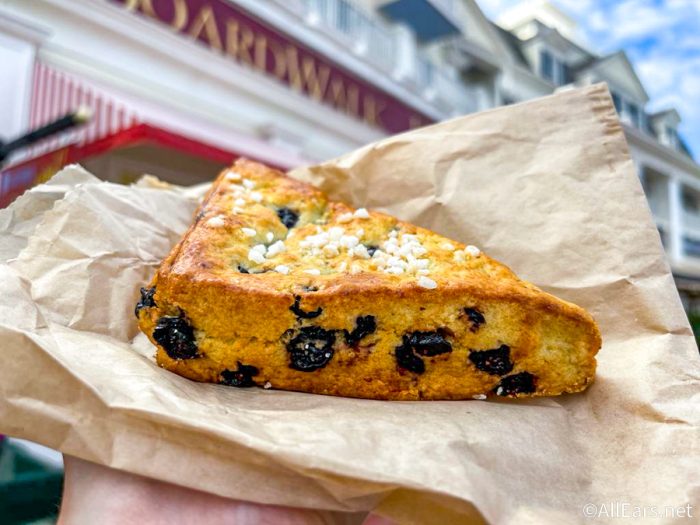 …a NY Half Moon Cookie for $3.79…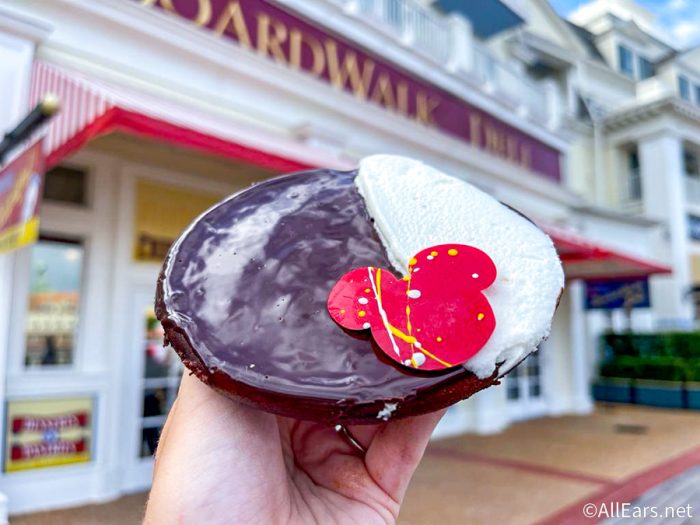 …or a Plain Bagel for $3.79.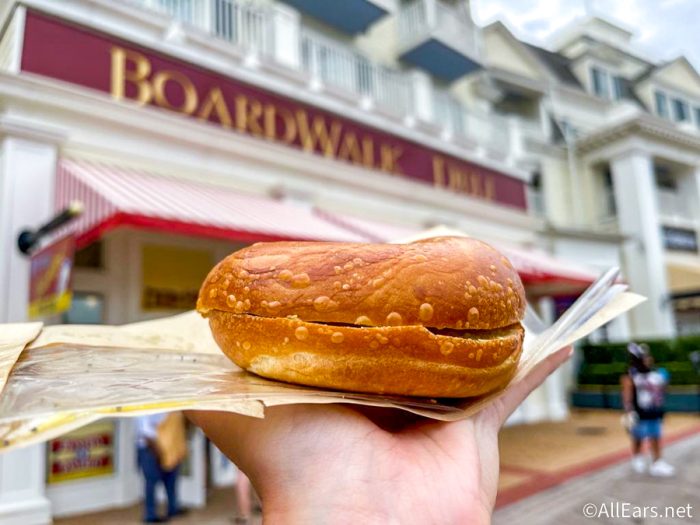 This is just a look at breakfast at the new deli, they also serve lunch and dinner! We'll be bringing you a look at that later on.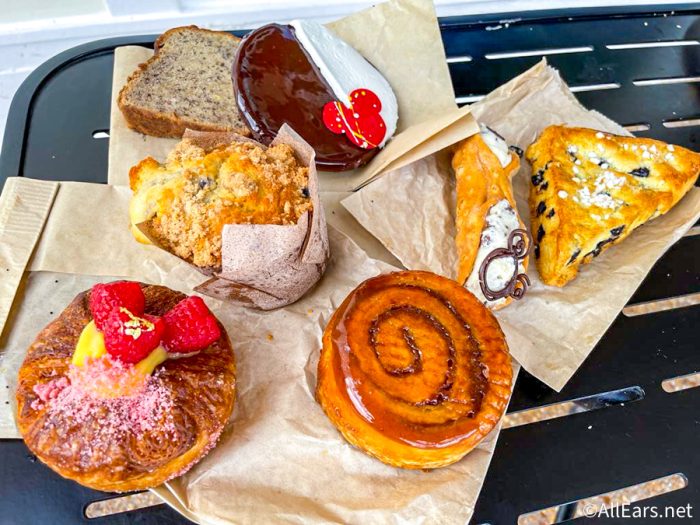 While this piece of Disney World construction is now complete, there are tons more going on in the parks. We recently posted an update on the latest construction updates to TRON Lightcyle Run, Moana — Journey of Water, and the Disney World Railroad.
Keep an eye on AllEars for all the latest Disney World construction and food updates!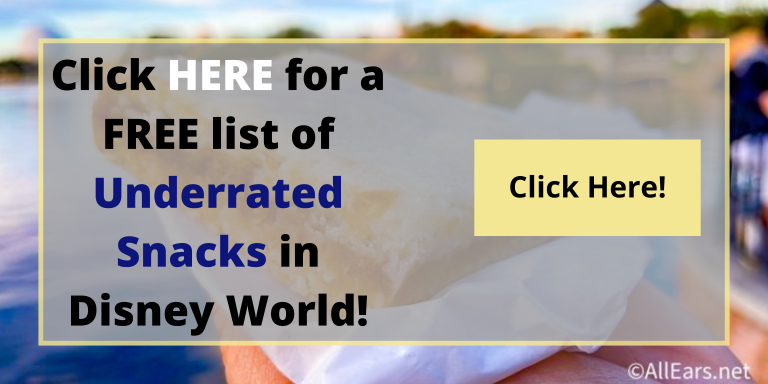 What are you most excited to try at this new restaurant? Let us know below!