Construction on TRON Lightcycle Run is still going strong in Magic Kingdom.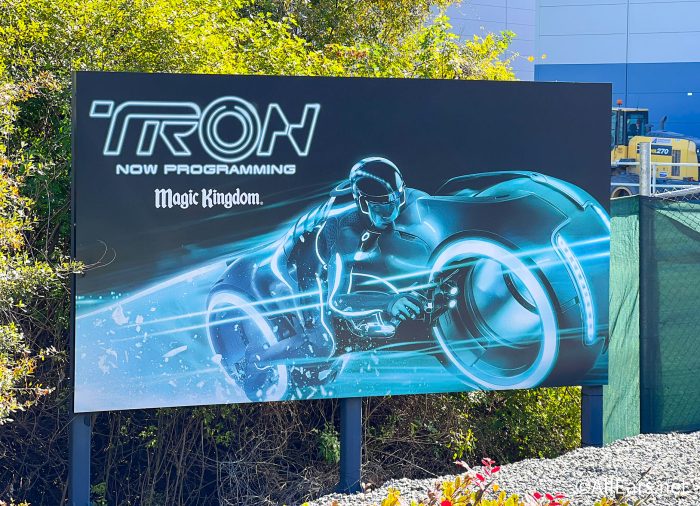 We're inching closer and closer to the completion of the project, but no opening date is in sight. Most recently, we saw construction shut down a Disney World store, but we've got recent photos to show you all angles of the progress.
Since the canopy of the ride was completed, most of the work has been focused on the ground.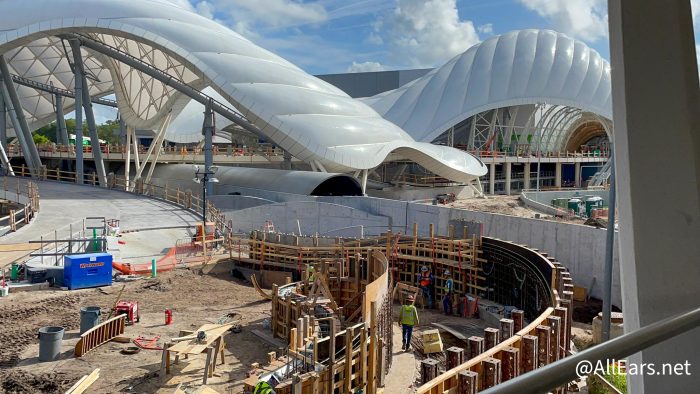 Supports are coming along close to the pathway leading up to the ride…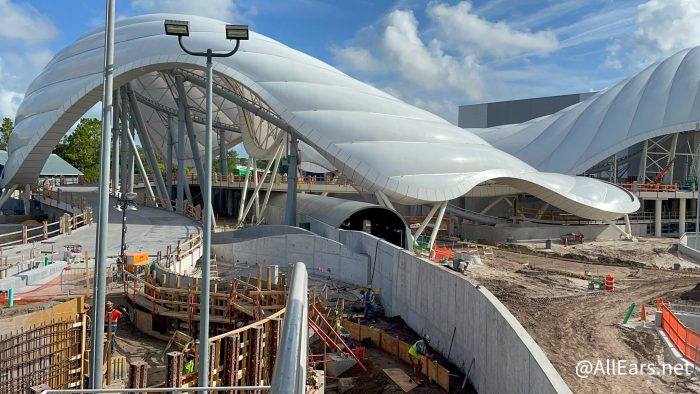 …but overall there's still lots of dirt on the ground with no sign of cement currently.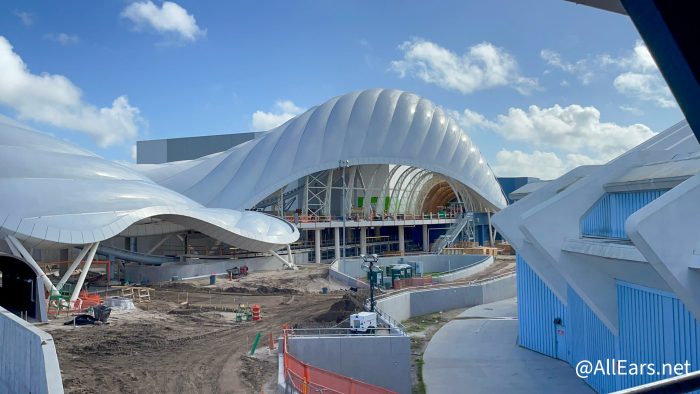 However, we did see the ride testing again on August 5th, meaning that the full track of the ride is complete.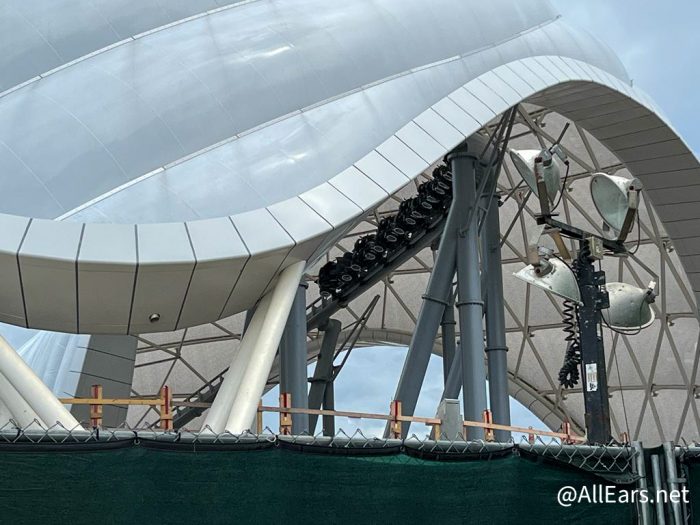 There are lots of concrete walls going up in the area — we're intrigued to see how the area will look when it is completed!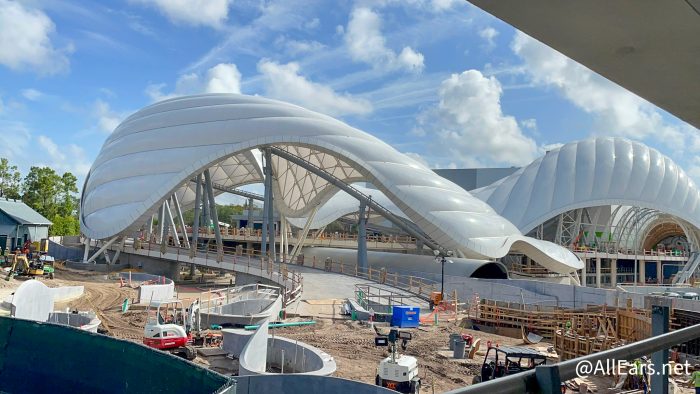 TRON isn't the only big construction project going on in Disney World right now. We recently gave you a look at the rock formations taking place for the Moana-themed attraction coming to EPCOT.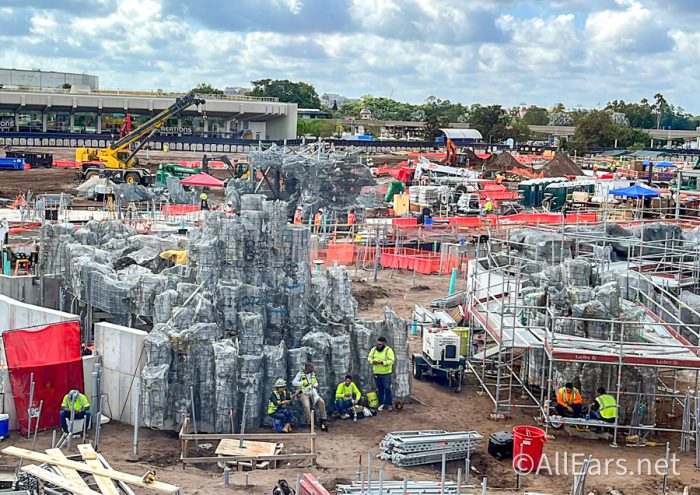 There's also a brand new restaurant called Roundup Rodeo BBQ coming to Toy Story Land in Disney's Hollywood Studios.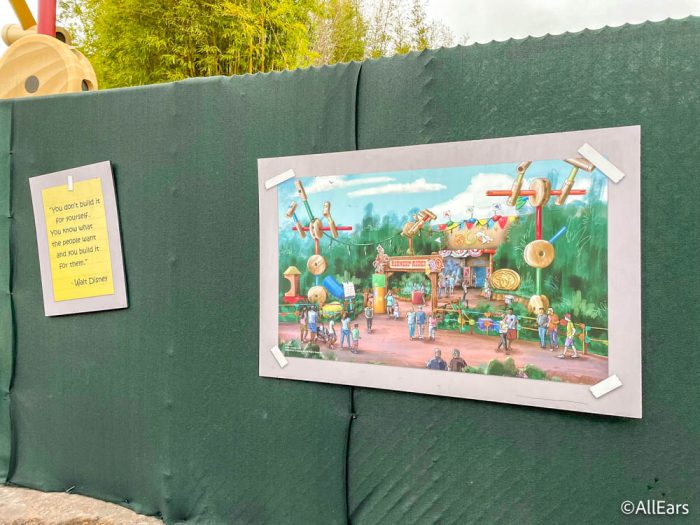 Headed to the BoardWalk? It's a bit of a construction zone over there right now with the transition of the BoardWalk Bakery into the BoardWalk Deli and the construction for The Cake Bake Shop.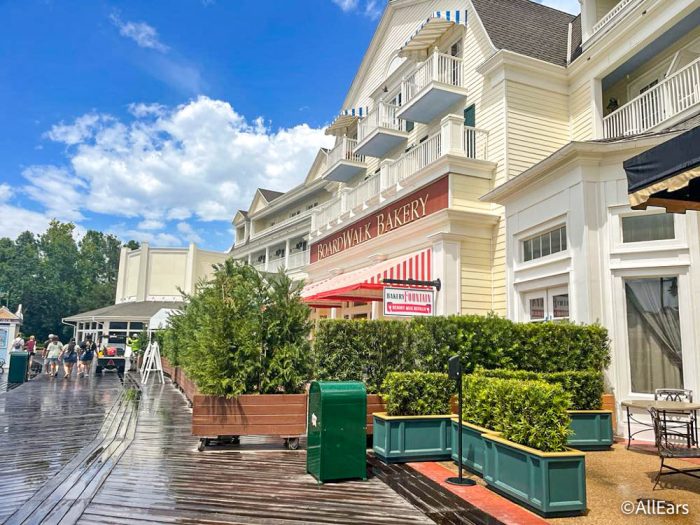 We're constantly keeping you updated on all the construction happening in Disney World. If you're looking for more details on the story the TRON coaster will tell, check out the details revealed in July, and watch a video of ride testing here to get an idea of how the ride will move.
Stay tuned to AllEars for all the latest news on this new coaster!
When do you think this new coaster will open? Let us know in the comments below!