Fantasyland Magic Kingdom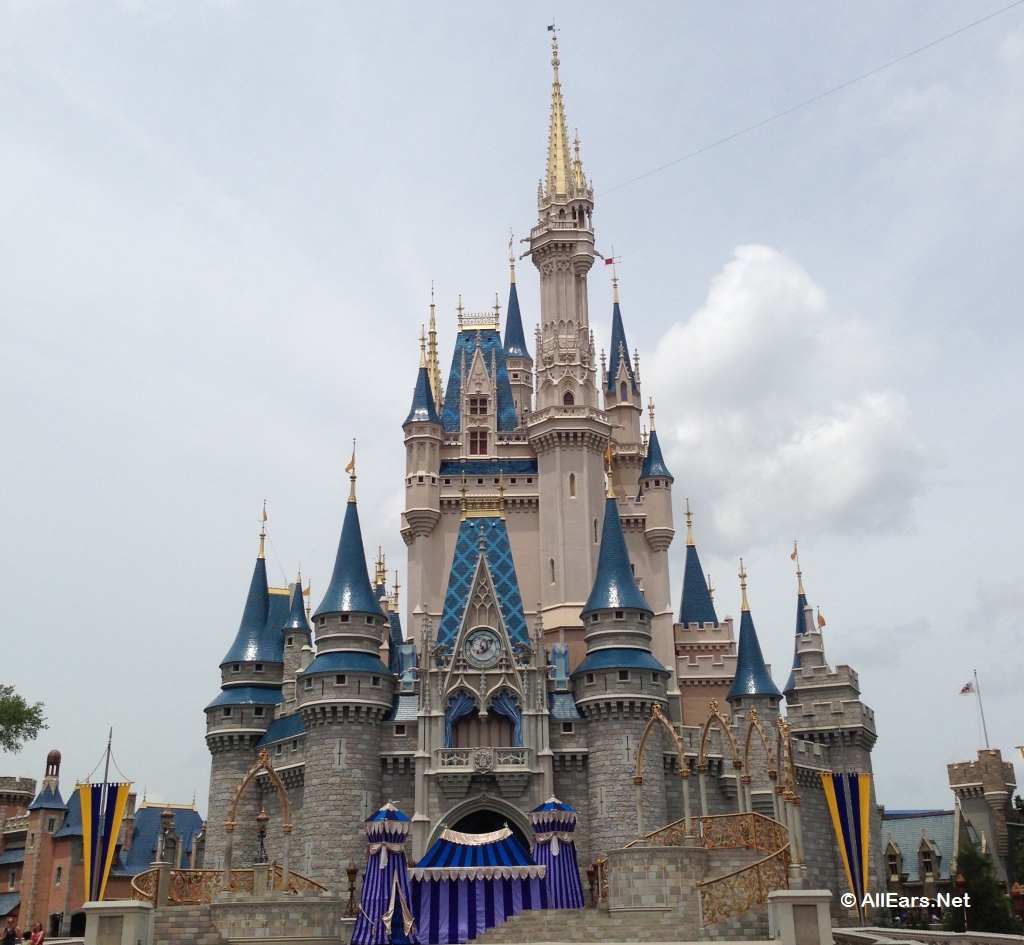 Situated behind Cinderella Castle, in the northernmost area of Magic Kingdom, is Fantasyland, a place for the young and the young at heart. Reminiscent of a castle courtyard in the times of princes and princesses, Fantasyland evokes a fairytale charm like no other area of Magic Kingdom. Marvel at the castle's mosaic murals, ride a magical carousel horse, sit on a flying elephant, pull a sword from a stone, or fly over the rooftops of London. And as of late 2012, you can visit the expanded New Fantasyland, which features a chance to meet a mermaid or dance with Belle in her enchanted home. There are also two additional majestic castles, Beast's Castle, which houses the new Be Our Guest Restaurant, and Prince Eric's Castle.
"Here is the world of imagination, hopes and dreams. In this timeless
land of enchantment, the age of chivalry, magic, and make-believe are
reborn, and fairy tales come true. Fantasyland is dedicated to the young
at heart, to those who believe that when you wish upon a star, your
dreams come true." – Walt Disney
ATTRACTIONS and ENTERTAINMENT
Cinderella Castle – At 190 feet tall, the height of Disney magic.
Prince Charming Regal Carrousel – Built in 1917, this unique and beautiful carousel still enchants guests of all ages.
Mickey's Royal Friendship Faire – Castle Forecourt Show featuring Mickey Mouse and many other characters.
Fairytale Garden – Tucked behind Cinderella Castle, this enchanting garden hosts Merida, of the animated film "Brave."
"it's a small world" – Audio-animatronic dolls from all over the world serenade you during this enchanting indoor boat ride.
Mad Tea Party – A two-minute ride in a whirling, spinning oversized teacup!
Mickey's PhilharMagic – A 3D movie experience, featuring Donald Duck!
The Many Adventures of Winnie the Pooh – Board your very own hunny pot and glide and bounce your way through the pages of a giant storybook.
Peter Pan's Flight – Navigate your very own pirate ship over the rooftops of London and into Never Neverland!
PLACES TO EAT
Cinderella's Royal Table – Dine in the splendor of Cinderella Castle in this sit-down restaurant serving breakfast, lunch and dinner. Character meal available at breakfast and lunch. Reservations necessary.
Cheshire Cafe (formerly Enchanted Grove) – Small stand serving slushies and soft drinks.
Friar's Nook – Chicken nuggets, hot dogs, salad, snacks and drinks.
Pinocchio Village Haus – Counter service restaurant featuring sandwiches, salads and soft drinks.
Magic Kingdom Restaurants At A Glance
Menus From Around the World
Vegetarian and Other Special Diets
PLACES TO SHOP
Bibbidi Bobbidi Boutique – Salon for girls and boys, with character costumes and more.
Castle Couture – Mickey Ears, Apparel & Accessories, Toys & Plush.
Hundred Acre Goods (Pooh's Thotful Shop) – Apparel & Accessories, Camera & Media, Food & Spirits, Winnie the Pooh merchandise, Gifts
Sir Mickey's – Snow globes, costumes, hats, etc.
Fantasy Faire — The shop that Mickey's PhilharMagic exits through. Sells plush and Donald Duck items.
Magic Kingdom Shops at a Glance