Disney's Polynesian Village Resort is home to many delicious treats.
From the famous 'Ohana noodles to all kinds of unique DOLE Whip creations and that signature Tonga Toast — there's a LOT to enjoy here. But one of this hotel's restaurants will soon be CLOSING temporarily, so you'll have to adjust your meal plans!
According to the Disney World website, Kona Cafe will close for refurbishment starting on August 15th, 2022.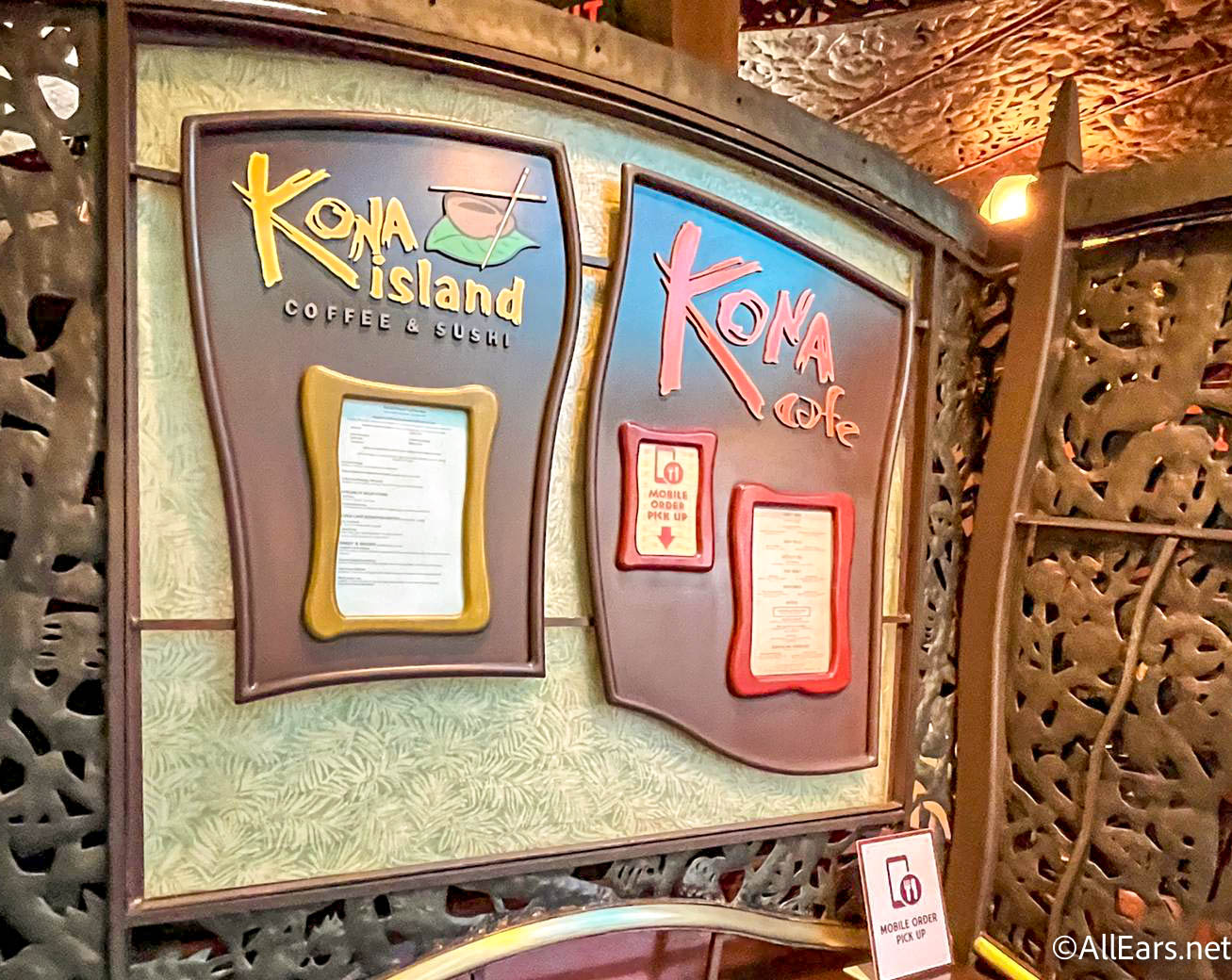 While it is closed, guests will still be able to order from Kona Island. You'll be able to use the My Disney Experience app and place a Mobile Order. Breakfast, lunch, and dinner offerings will all be available through Mobile Order from Kona Island during this time.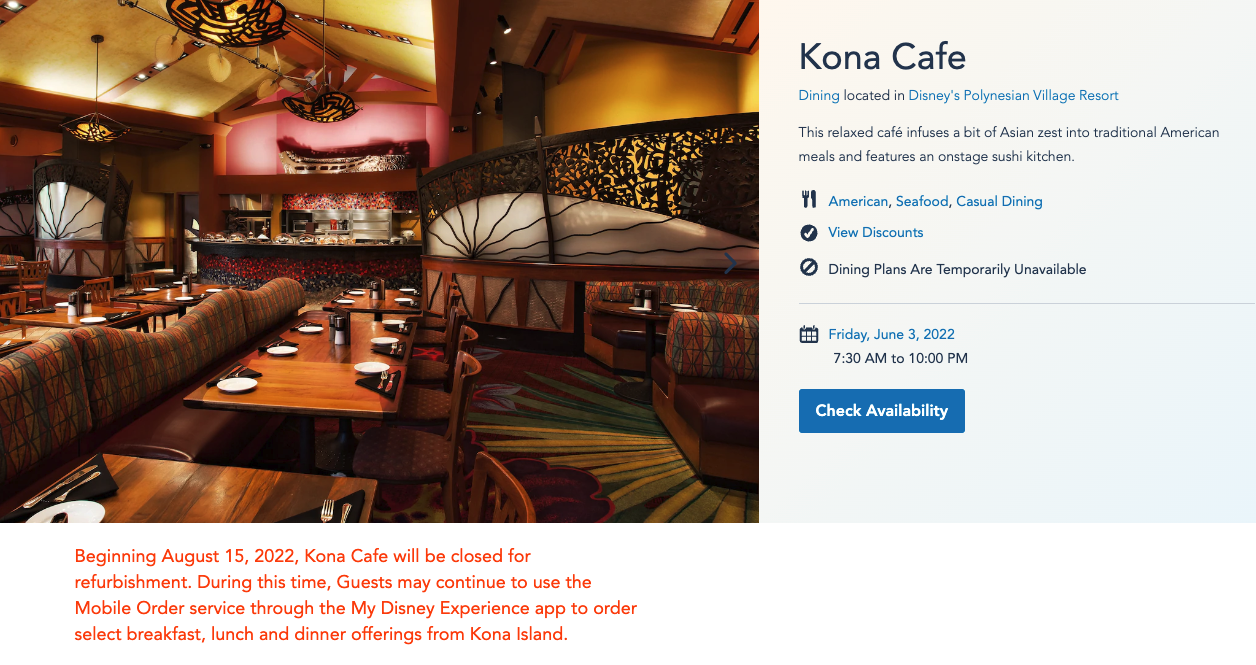 Disney has not yet announced a reopening date for Kona Cafe after this refurbishment, or gone into details about what this refurbishment will involve. We'll be on the lookout for updates.
If you'll be heading to Kona Cafe before it closes, don't forget to check out some of their signature items like the Tonga Toast, Macadamia Nut Pancakes, or their sushi rolls.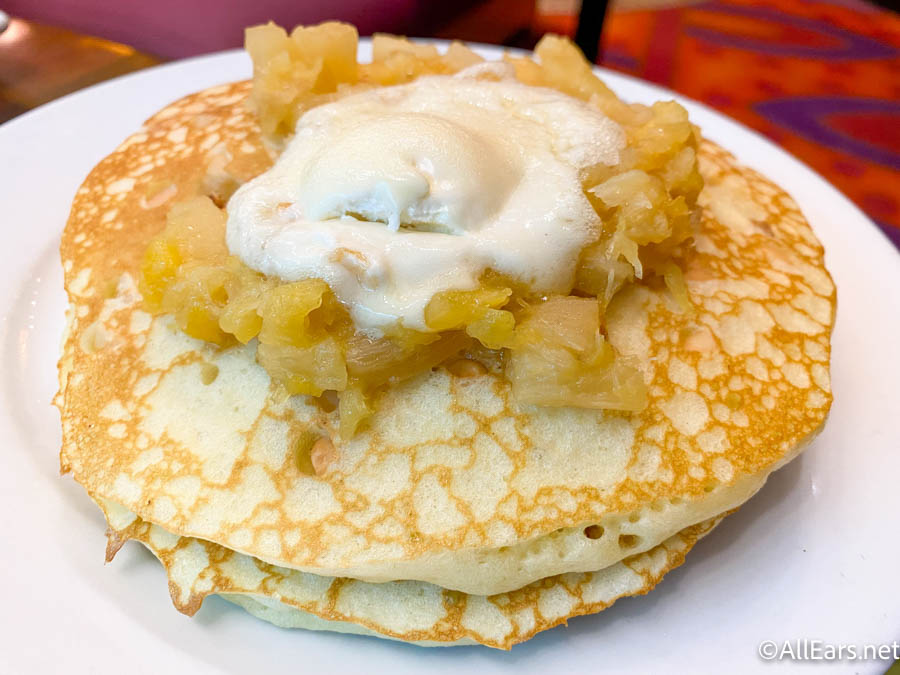 If you're going to be at Disney's Polynesian Village Resort when Kona Cafe is closed, don't fear! As we mentioned above, there are plenty of good places to eat at this hotel. Kona Island will have breakfast, lunch, and dinner options (as we mentioned above). Or you can stop by Capt. Cook's to also pick up Tonga Toast and some seriously DELICIOUS pulled pork nachos!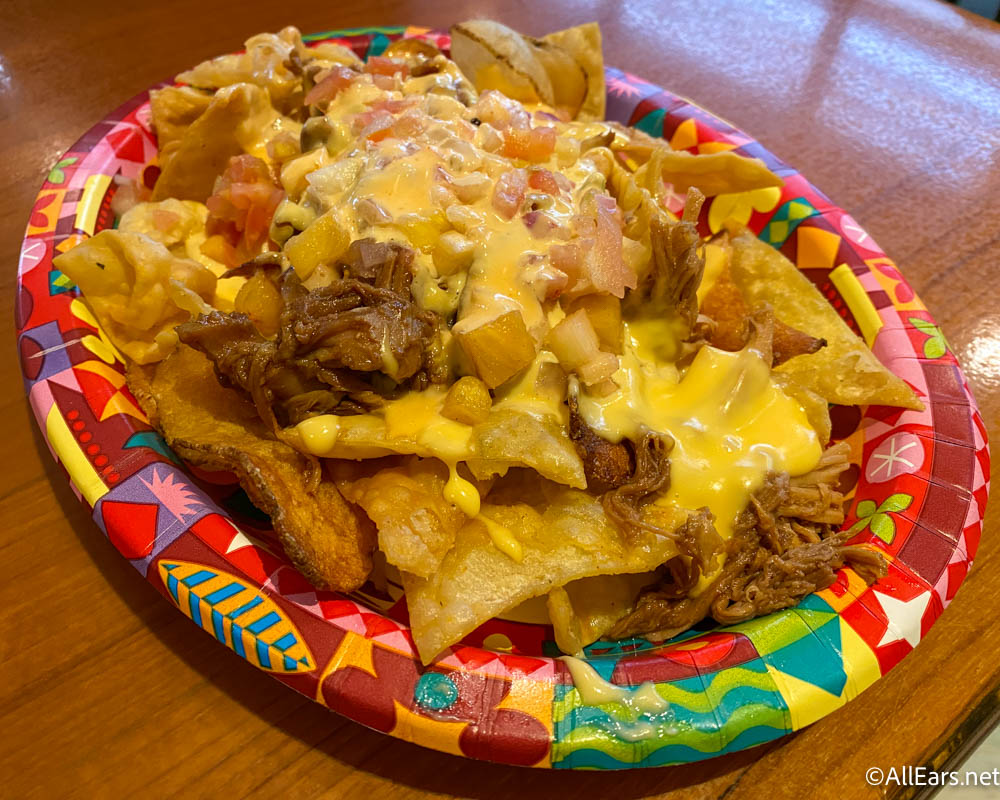 And, of course, 'Ohana is a classic spot that'll give you an all-you-can-eat meal with some fantastic Magic Kingdom views. You can get some tasty drinks and some great snacks at Tambu Lounge as well. You also can't forget about grabbing a DOLE Whip from Pineapple Lanai; and if you're looking for some tropical eats and drinks, Trader Sam's (Tiki Terrace or Grog Grotto) is a fantastic place to go!
Stay tuned for more updates about this upcoming closure!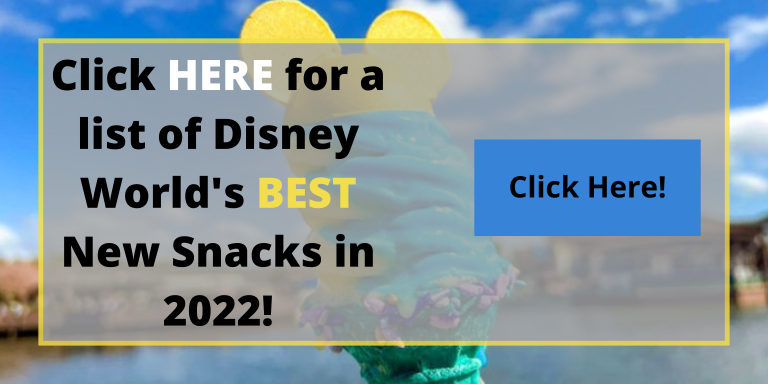 Are you a fan of Kona Cafe? Tell us in the comments!