Things are constantly changing in the Disney parks when it comes to food.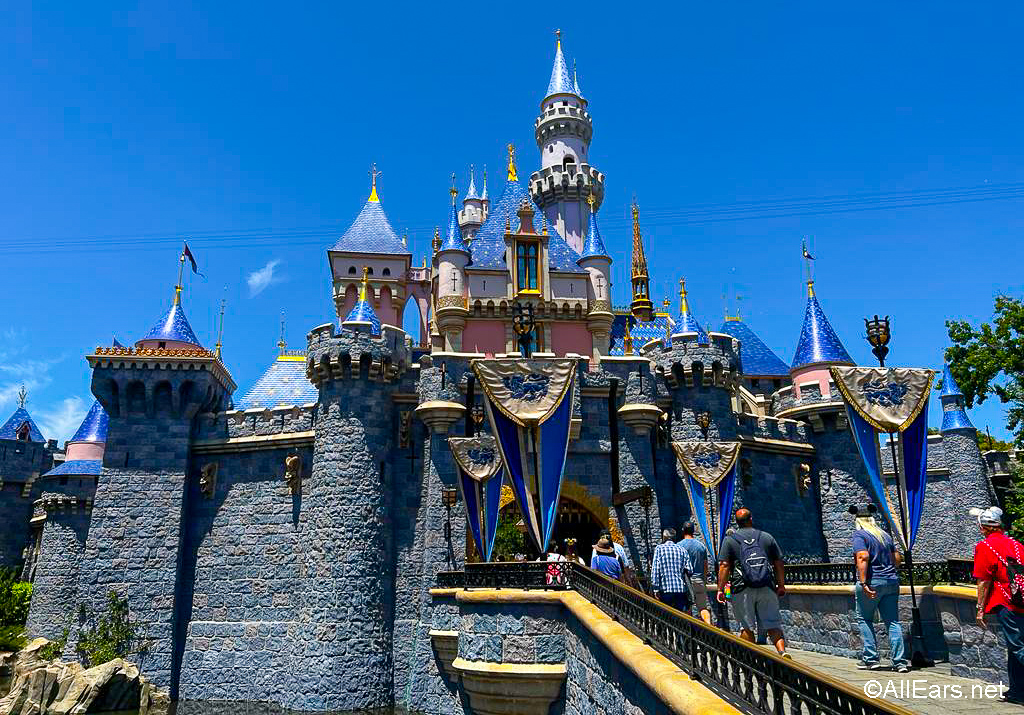 We've seen a number of new snacks arrive in Disneyland recently, and Pride Month snacks are on their way too! Now we've got news about an iconic Disneyland restaurant that has been CLOSED for a while and has started to reopen!
Disney has shared that Blue Bayou Restaurant, which had been closed for quite some time for refurbishment, is now accepting walk-ins for lunch and dinner through the Disneyland app or at the podium at the restaurant!
Traditional advance reservations for this restaurant will be available at some point in the future.
Exciting news! Blue Bayou Restaurant is now accepting walk-ins for lunch and dinner on the @Disneyland mobile app or at the podium.🍴Reservations will be available at a later date. (Subject to availability. See a Cast Member for more details.) pic.twitter.com/nKoYVvzPpK

— Disney Parks (@DisneyParks) June 3, 2022
The Disneyland calendar previously showed Blue Bayou coming off of the refurbishment calendar much later in June
, so this opening is a bit sooner than what the calendar originally showed.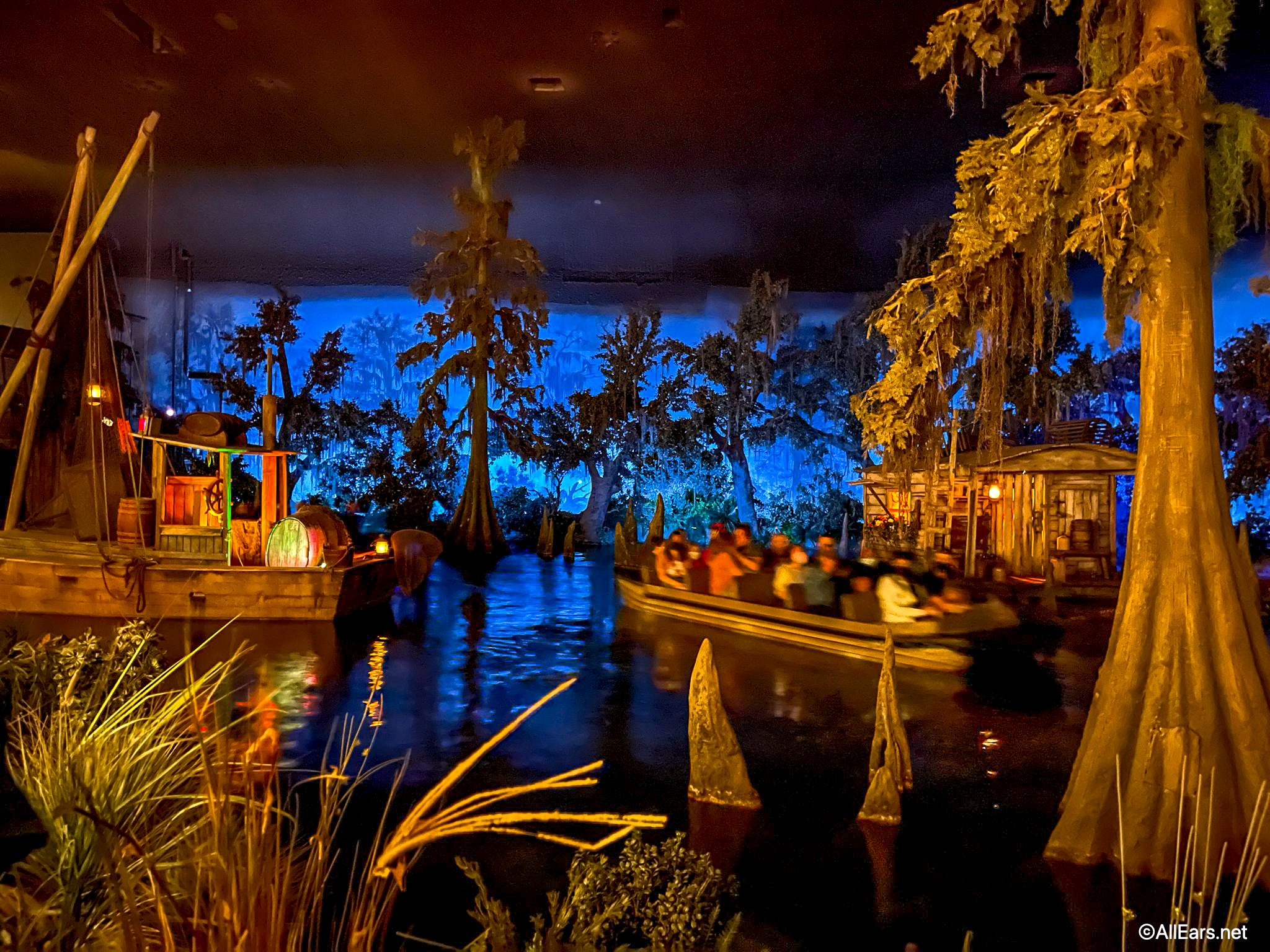 The Disneyland website once again notes that the restaurant is available for walk-ups only at this time. Keep in mind that Pirates of the Caribbean is still closed for refurbishment, so your view of the ride while eating at this restaurant might be different.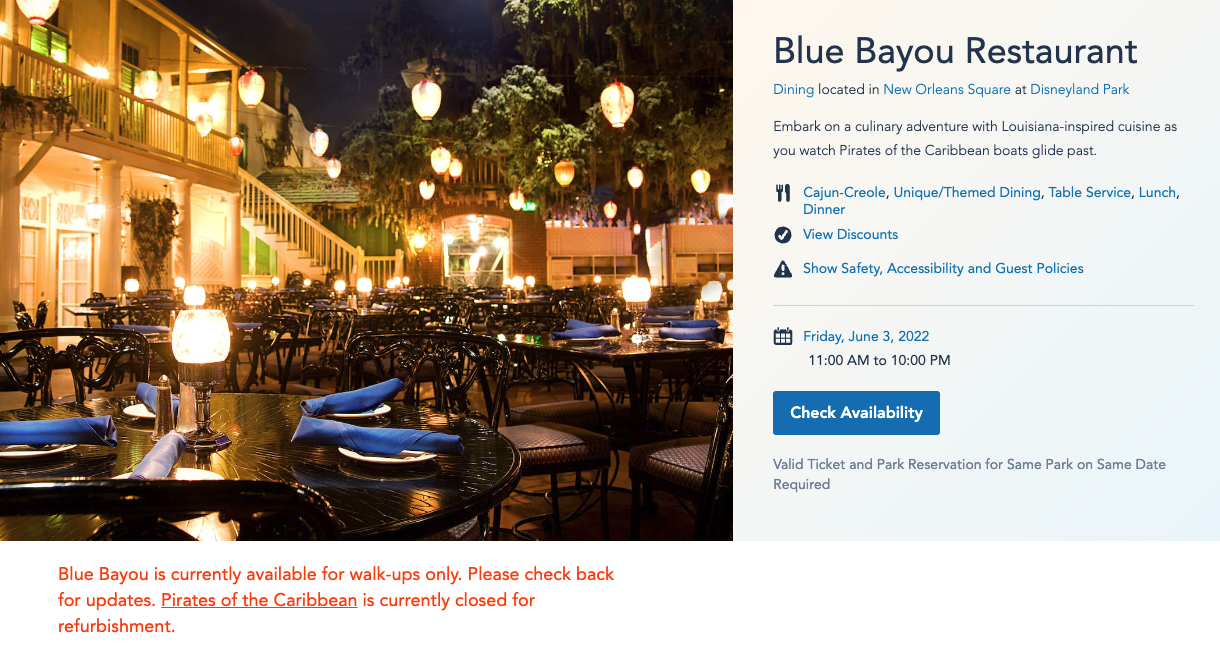 Pirates of the Caribbean won't reopen in Disneyland until later. Right now it is scheduled to be closed for refurbishment until June 30th, 2022. We'll keep an eye out for updates on that.
In the meantime, be sure to check your Disneyland app (or check at the Blue Bayou podium) for walk-up availability at this iconic restaurant!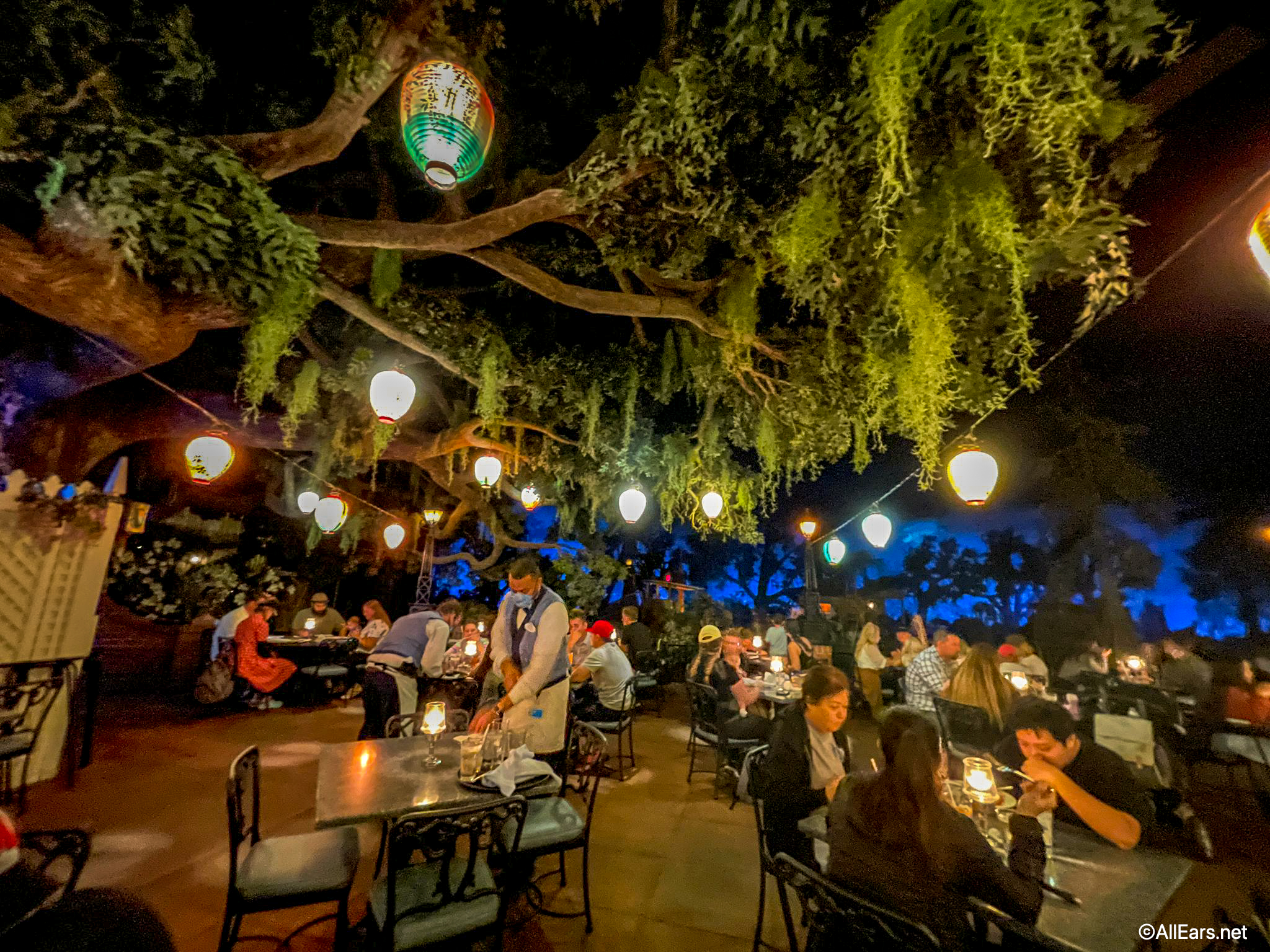 Not able to score a reservation at Blue Bayou? There are still plenty of other spots to check out! We've got a page full of all of the menus for restaurants at Disneyland, so you can scroll through and see what looks interesting!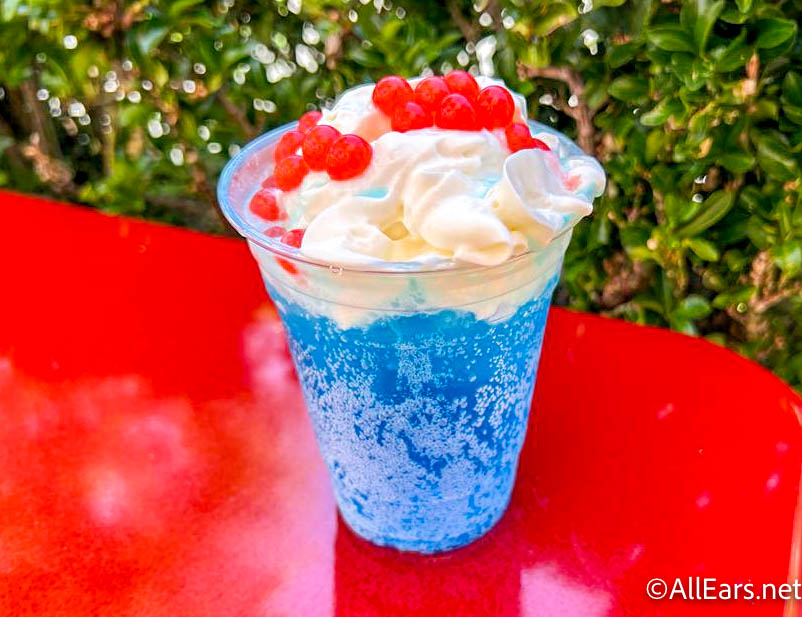 Planning a trip to Disneyland and feeling overwhelmed? Don't stress out! Check out our list of the 5 things you NEED to do on your first trip to Disneyland.
And stay tuned for more Disneyland tips!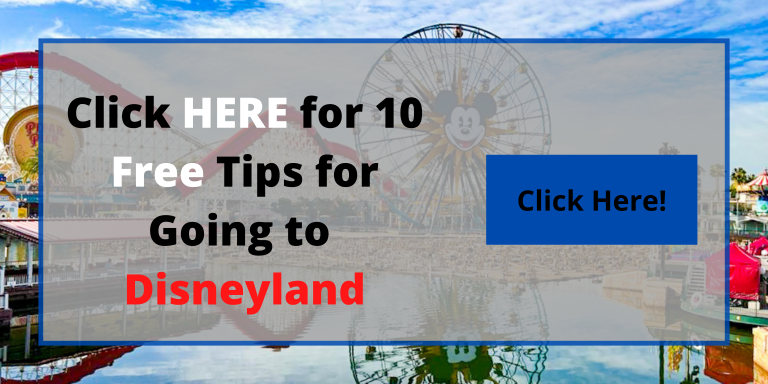 Have you ever been to Blue Bayou? Tell us in the comments!