Sometimes we find it hard to be patient and wait for Disney attractions to return while they're undergoing refurbishment, but we know they're necessary.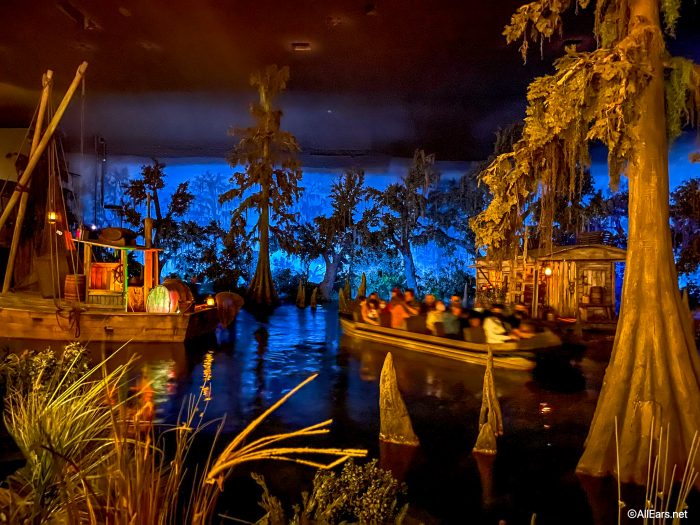 Some rides, like Kali River Rapids, typically undergo yearly maintenance during their off seasons to ensure the rides continue to run smoothly. Others, like Splash Mountain (and Space Mountain in Tokyo Disneyland), have plans to temporarily close to retheme the rides and/or modernize them. Earlier this year, we saw both Pirates of the Caribbean and Blue Bayou close in Disneyland, and we're excited to share Blue Bayou has a possible reopening date!
Pirates of the Caribbean closed on March 24th, 2022 in Disneyland for a refurbishment, and the restaurant next to it, Blue Bayou, followed just under a month later with its closing on April 21st.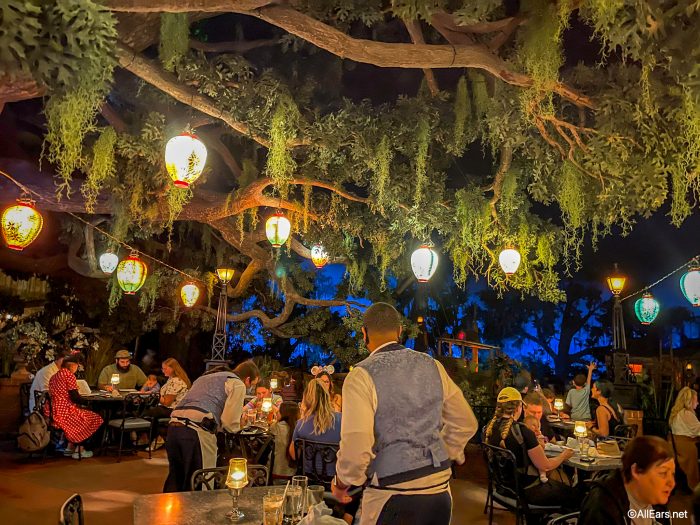 Recently it was announced Pirates of the Caribbean would be reopening on June 30th. Now, it seems Blue Bayou may have a reopening date, or at least, a reopening timeline.
On June 23rd, Blue Bayou shows under the Closed for Refurbishment section of the Disneyland Calendar. However, the next day…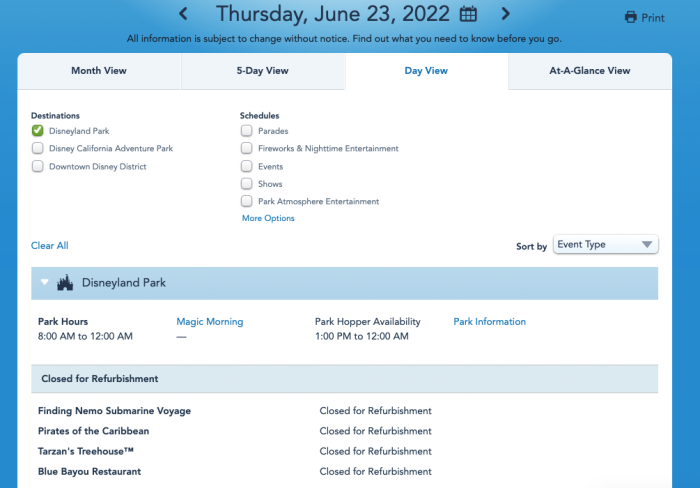 …it's gone! We're not sure yet if this means the restaurant will reopen on June 24th, and reservations are not available for any dates at this time.
Keep an eye on AllEars though, and we'll give you a shout as soon as we see reservations open up, or have any other reopening updates for you.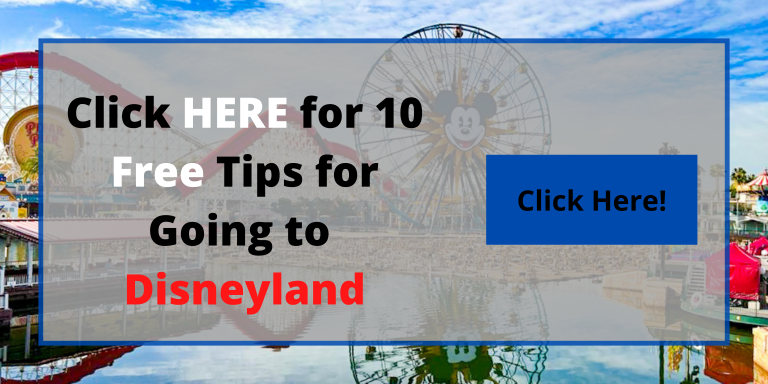 Have you eaten at Blue Bayou before? If so, let us know your experience!