There's nothing like getting up early on your Disney World vacation, putting on your carefully planned outfit (with matching Minnie ears, of course), heading down to the bus…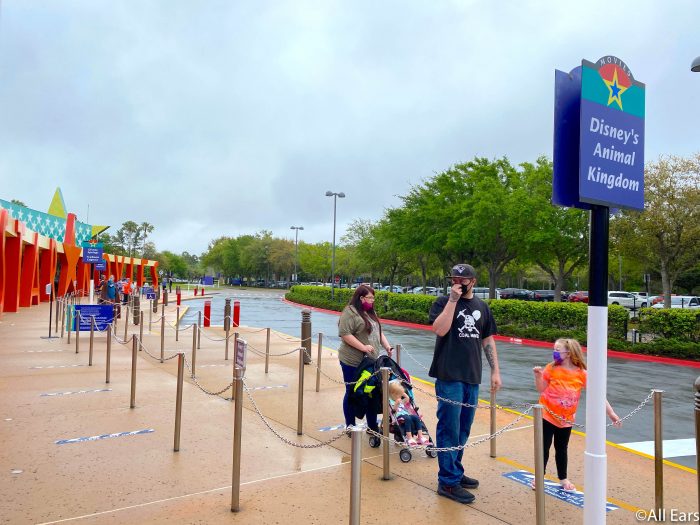 …and then waiting for an hour, getting to the park late, and not being able to rope-drop your favorite attraction.
What went wrong?
Every Disney World day begins with transportation, whether it's the bus, Monorail, Skyliner, a car, or anything else. (Personally, we're hoping to arrive at Disney World via pixie dust in the near future. We'll let you know when that becomes available.) There are some awesome transportation options inside Disney World, but you've got to know how to use them well.
Here's how your transportation choices can RUIN your day at Disney. 
We will also give you tips for avoiding these bad transportation choices. We've all made mistakes with Disney transportation in the past (you can't go to Disney World as much as we do without lots and lots of trial-and-error), so we get that it's tricky. But it's not impossible!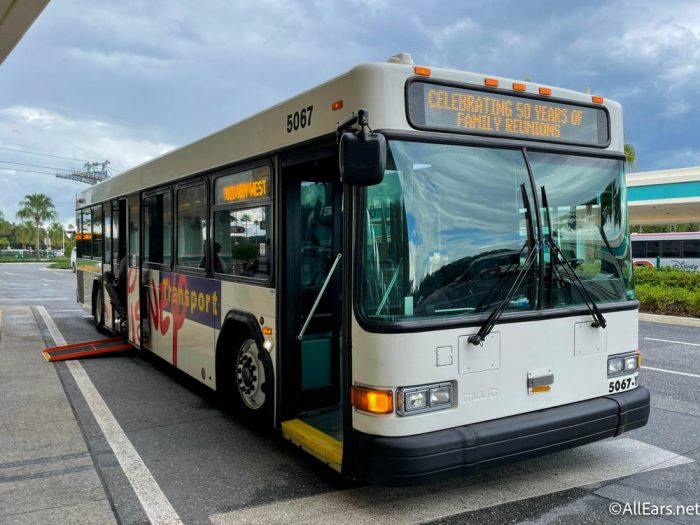 Let's take a look at what not to do on each form of Disney transportation so that you're as prepared as possible before your trip.
Ah, the Monorail. This is probably the most iconic form of transportation in Disney World. Where else can you ride the highway in the sky? If it's your first time in the parks, a ride on the Monorail is basically a requirement.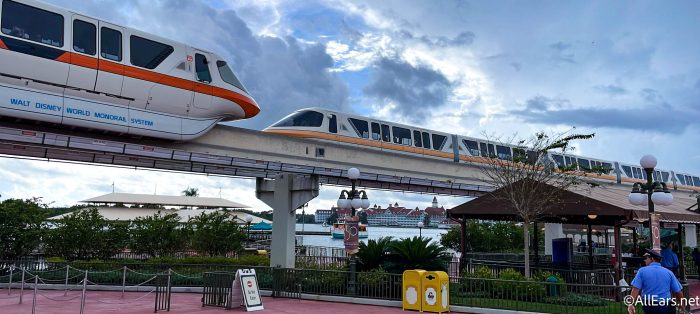 Monorail Mistake: Getting into the first car you see.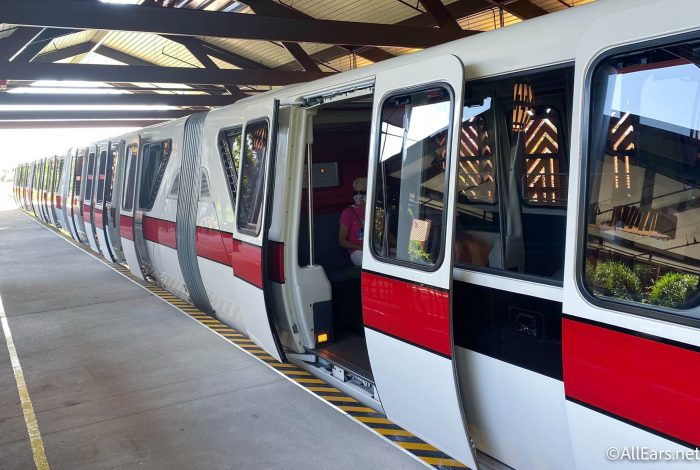 When you board the Monorail, there are lots of options for which train car to join. The cars closest to the entrance are usually the most full of other guests, so you're likely to be packed in with a lot of people if you jump into one of those lines.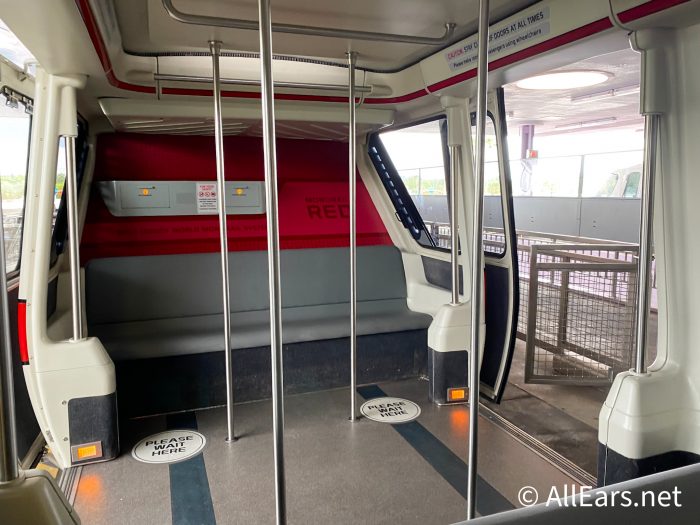 Instead, we recommend walking further down, towards the end of the station. Down there, the cars are often less busy, which means there's a higher chance that you'll get to sit down.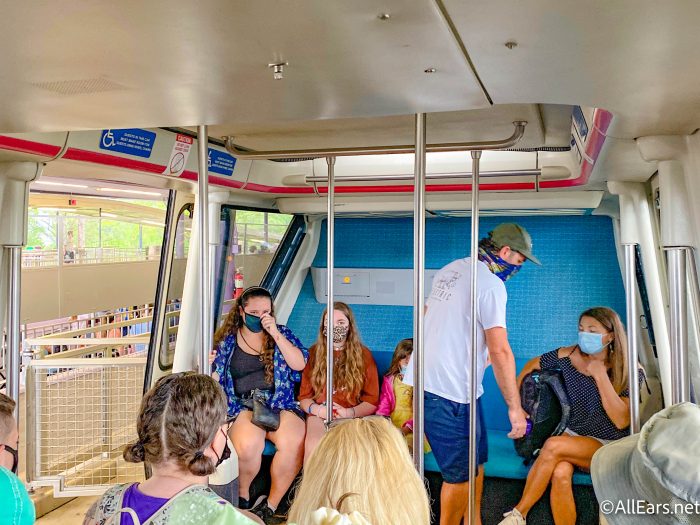 And with less people in the car, you'll also get better views out the window (which is especially important if you're heading to the Magic Kingdom — gotta love those Castle views).
The Skyliner is a newer form of transportation in Disney World. It is made up of gondolas that hang from cables, which are held up by really long poles. So you travel through the sky in these little cars, which stop at some Disney hotels, Disney's Hollywood Studios, and EPCOT.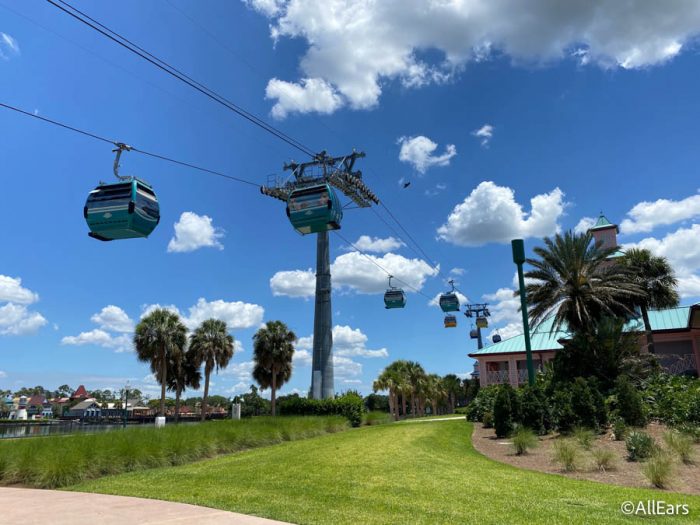 There's a main hub for the hotels at Disney's Caribbean Beach Resort, and from there you can travel to the parks or back to your hotel.
Skyliner Mistake: Using the Skyliner when it looks like it might storm outside.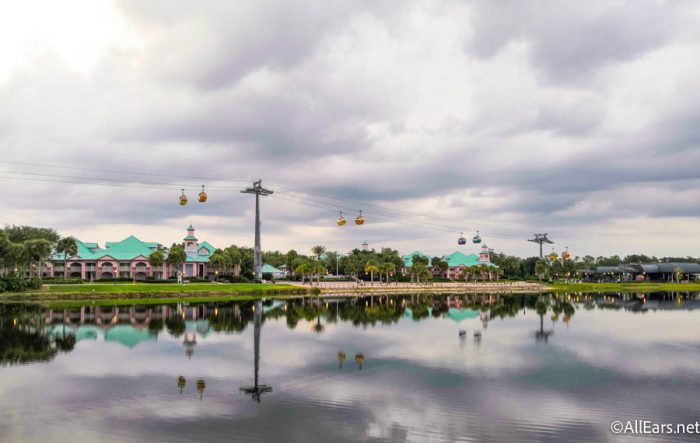 The Skyliner will close down if it's storming (obviously they'll let the guests off first), so you don't want to head to the station if it's already stormy or looks like it might start to thunder. This is especially true in EPCOT, because the Skyliner station is way on the other side of the park from the other transportation stations. (It's over by the UK pavilion in World Showcase.)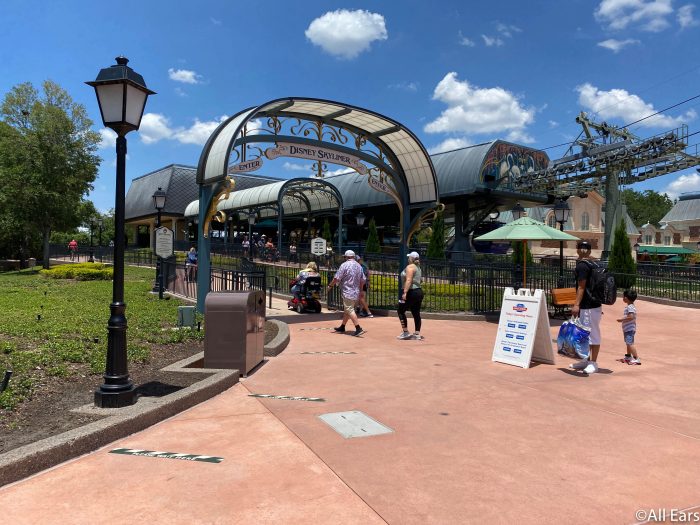 The Skyliner also has the unfortunate propensity to break down with guests inside. This isn't really a regular occurrence, but it has happened several times. So if it would really freak you out to be stuck in a gondola that's suspended in the air, you might want to reconsider this transportation option.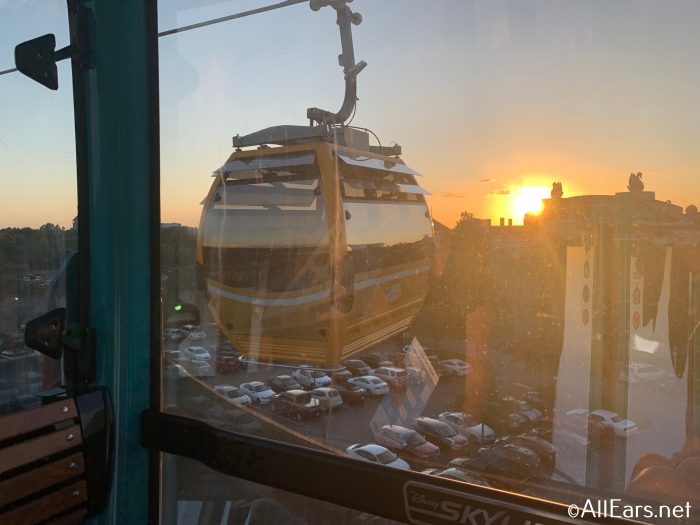 But don't discount the Skyliner completely, because it might be the fastest and easiest way to get to some of the Disney World parks. If you're staying at a Skyliner Resort (Disney's Pop Century Resort, Disney's Art of Animation Resort, Disney's Caribbean Resort, and Disney's Riviera Resort), it's a huge perk to be so close to an easy route to the parks.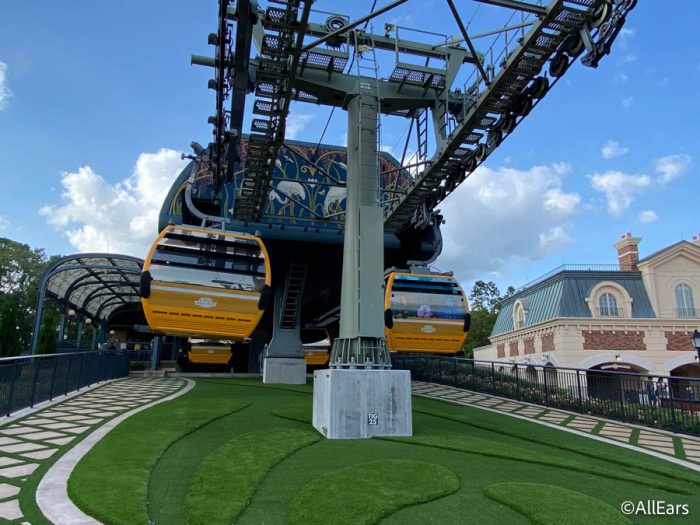 The Skyliner also opens earlier than most Cast Members will tell you. Opening times vary — it depends on the park opening times when you're there — but we recommend getting to the station early. We usually try to be there by at least 7AM to get a good spot in line.
Rideshares — like Lyft and Uber — have recently gotten pretty popular in Disney World. Guests can use them to get to and from their hotels, the parks, and Disney Springs. The cost per ride varies, and it depends on the time of day and distance you want to travel.
Rideshare Mistake: Trying to book a rideshare for a lot of people at a peak time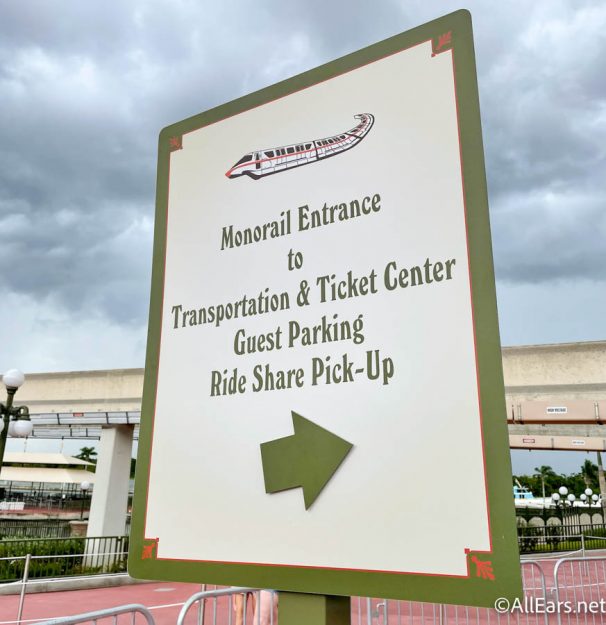 Although using Rideshares is much easier now than it used to be in Disney World, the process is by no means perfect. In general, there are fewer drivers available right now than there were a couple of years ago, which means you might have to wait longer to get a ride (if there are any drivers available at all).
To combat that problem, we recommend reserving your rideshare earlier in the day. You can make advance reservations, and you're more likely to get the time you need if you do so. Just make sure you're not late to the pick-up spot!
Cars
Whether you drove to Disney World or rented a car at the airport, it's always nice to have your own vehicle in the parks. Although you'll have to pay for parking at the hotels and the parks, having a car also means you don't have to wait on other drivers and vehicles for transportation. You can get to the parks or your reservations on your own timetable.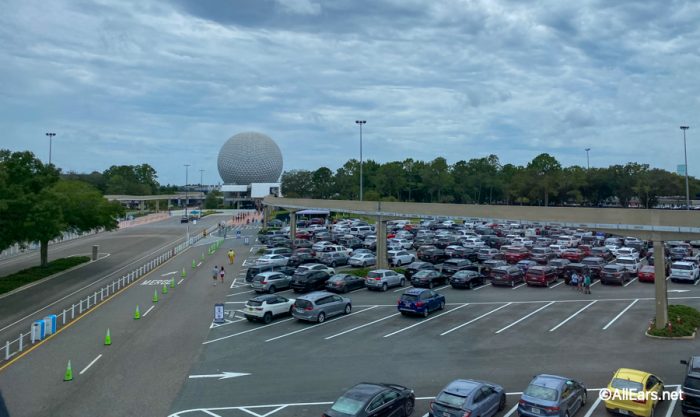 Car Mistake: Parking far away and then waiting for the parking trams to pick you up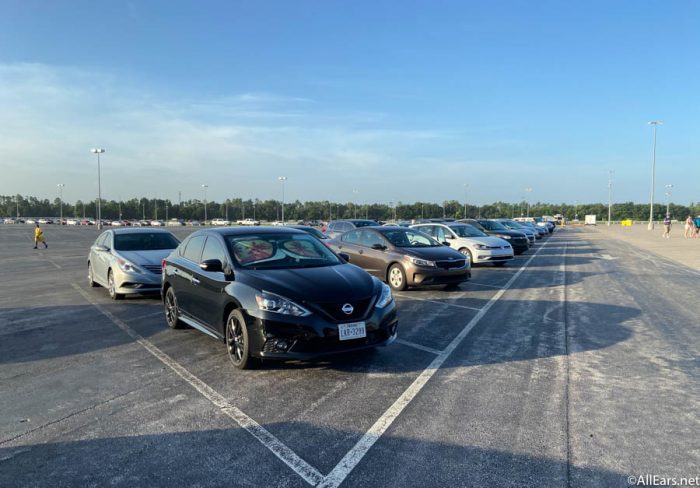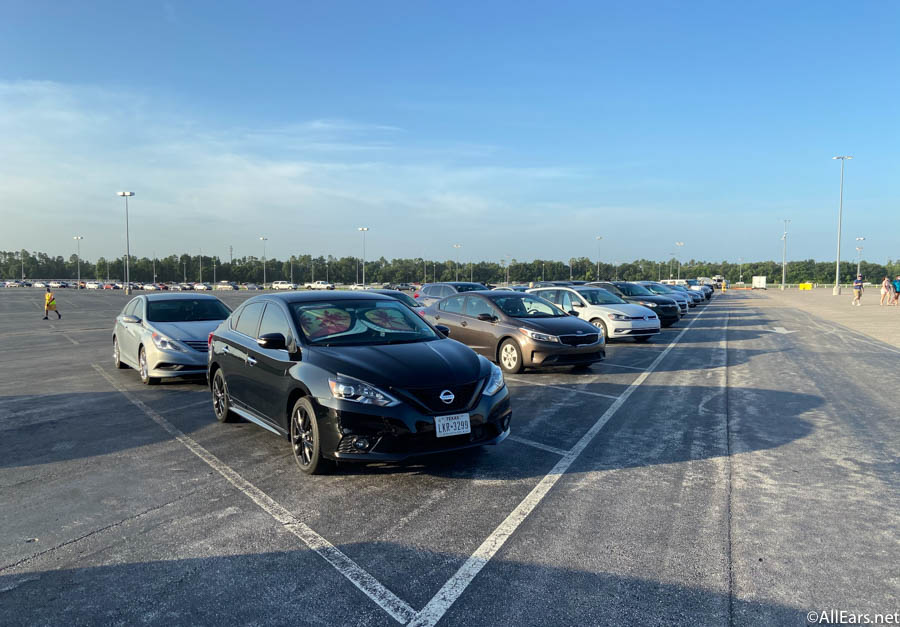 Usually that wouldn't be a mistake at all, but some of the parking lot trams are not running right now in Disney World. So if you do park far away, just be prepared for a bit of a walk to the park entrance.

We've seen some trams recently in the parking lots at Disney World, and Disneyland has already announced the return of the trams. So we're hoping the Disney World tram system is fully back again soon. We'll be sure to let you know when it does.
What can we say about the Disney World buses? These are the most common form of public transportation in Disney World, and they're also the most variable.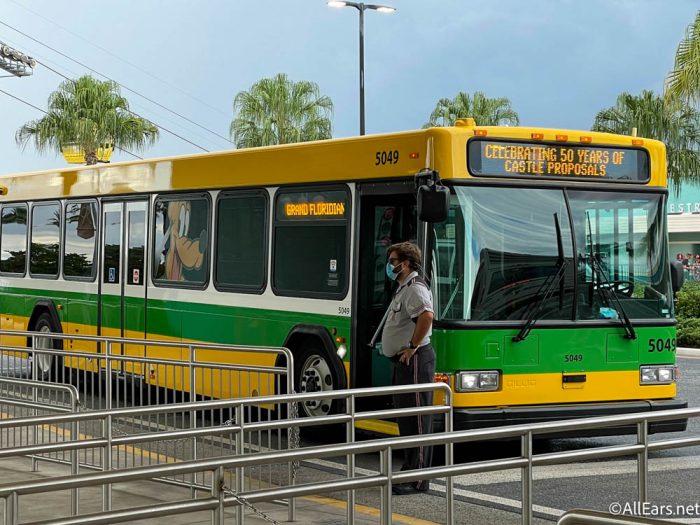 Sometimes your bus will arrive right as you get to the stop, and then you're on your way to the most magical day. Other times, you might wait for a long time, only to be told that there's not enough room and you'll have to stay at the stop, waiting for yet another bus. But they go everywhere in Disney World (all the resorts, all four parks, water parks, and Disney Springs), and they're usually pretty consistent and quick.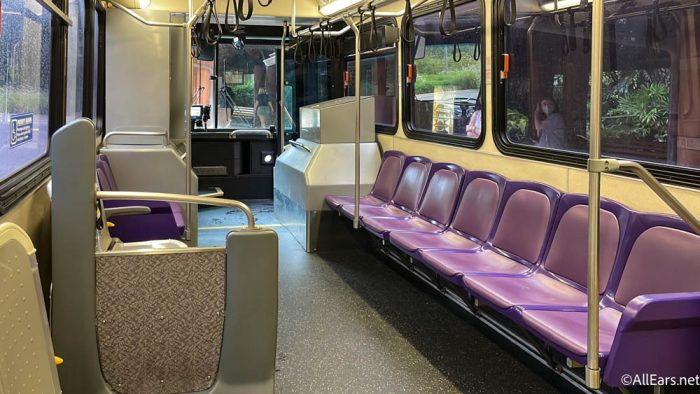 Since they buses are the most common means of transportation, they're also the ones with the most possible mistakes. Here are a few that we see often:
Bus Mistake #1: Not planning enough time for the bus ride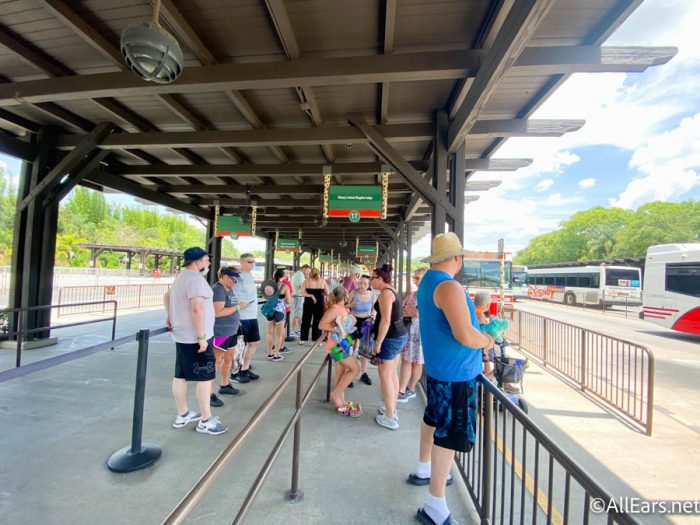 Although there will often be screens with bus arrival times at the Disney World hotels, we've found that those times aren't always super accurate. It can be hard to tell when the next bus is coming, so make sure you've planned enough time for travel in your schedule. If you have reservations or are trying to get to the park right at or before opening time, you'll want to be early to the bus stop.
Bus Mistake #2: Sleeping in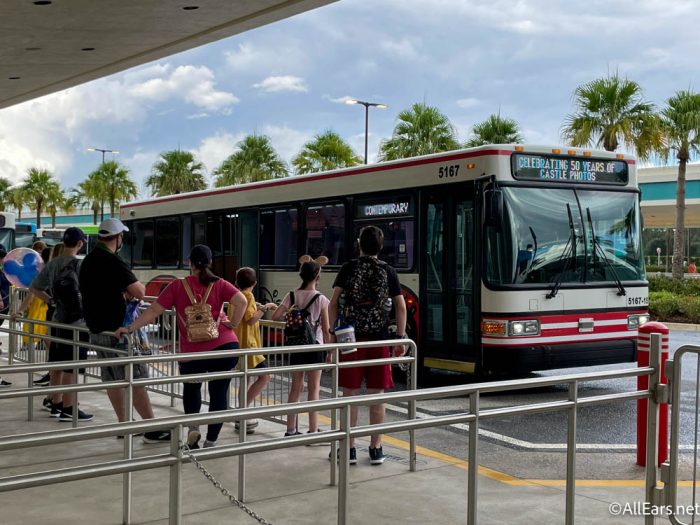 This is similar to mistake #1. Guests will line up EARLY for the park buses at most hotels. At resorts with more guests — especially value resorts — you can expect a long line out by the Magic Kingdom bus stop, even early in the morning. You might have to wait for one or even a few buses to come, fill up, and return if you're not at the front of the line. So we recommend getting up early to get in line so that you don't miss the park's opening time.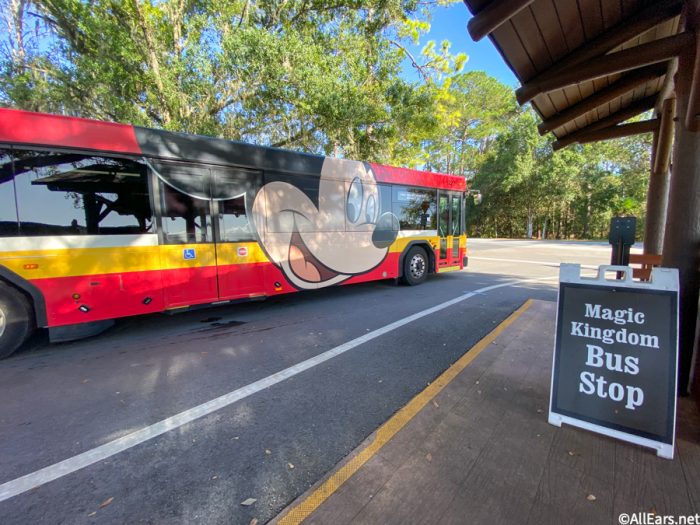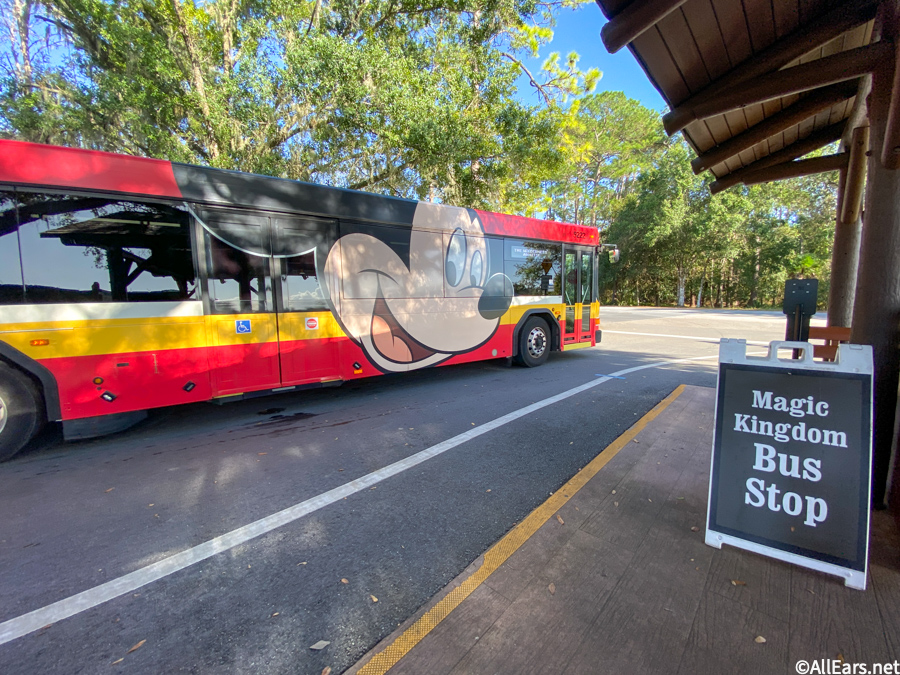 If you're at the park before opening time, it gives you a much better chance to get in line for the most popular rides before the wait times go way up.
Bus Mistake #3: Strolling casually to the bus stop right after a fireworks show in the parks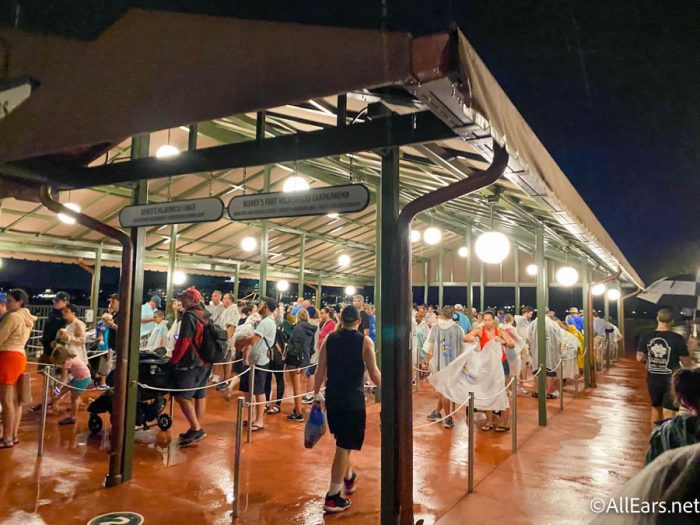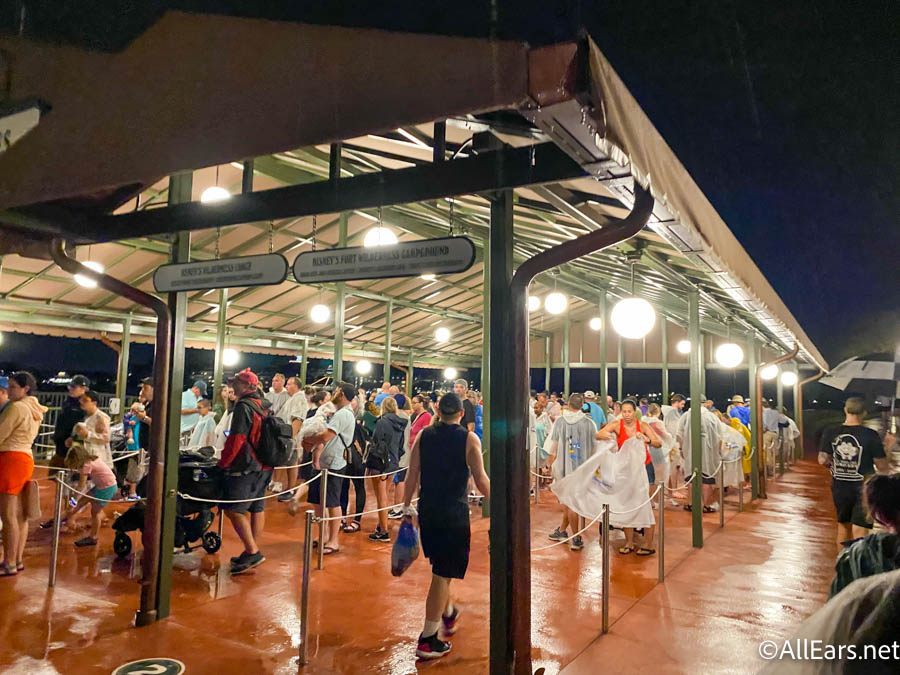 We occasionally have nightmares about transportation from the Magic Kingdom to our hotel after a fireworks show. There are just TONS of people trying to get back to their hotel rooms after a long day in the parks, and it's basically a mad rush to the buses and Monorail.
The best way to avoid the rush is to do one of these things:
(1) Watch the fireworks from the far end of Main Street, U.S.A., (towards the train station at the entrance) and start walking (briskly) to your bus station a little bit before the fireworks show ends.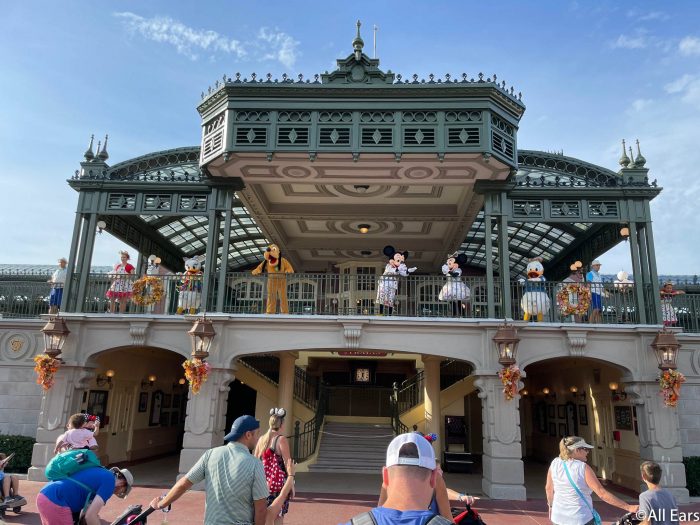 (2) Stay in the park for a little while after the fireworks show ends. While everyone's rushing out, take a stroll down Main Street or stop into the Emporium. Since you'll be waiting for a while anyways, you might as well spend that time in the park and let the first wave of people clear out before you head to the stop.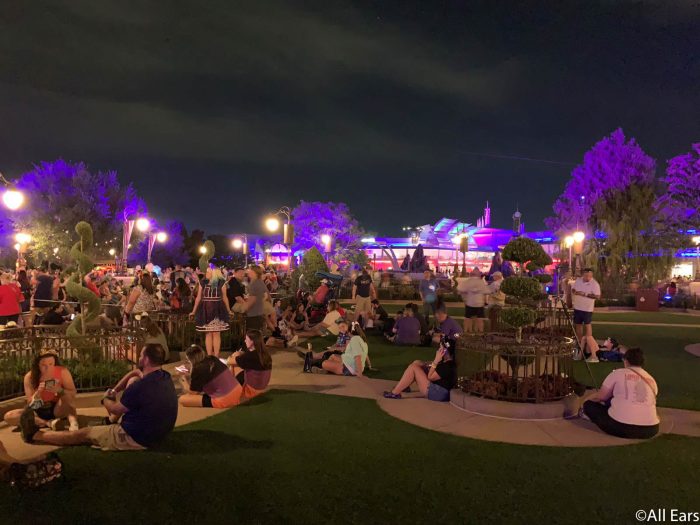 (3) Skip the buses altogether and schedule a rideshare (do that earlier in the day) to pick your party up after the show.
A Few More Notes About Disney Buses:
Disney partners with Mears, which means that some of the buses are not normal Disney buses. The Mears ones are bigger, with padded seats and TVs inside (like the ones your high school might have used for field trips?). They're a comfier ride, but you'll have to store strollers underneath in the storage space there.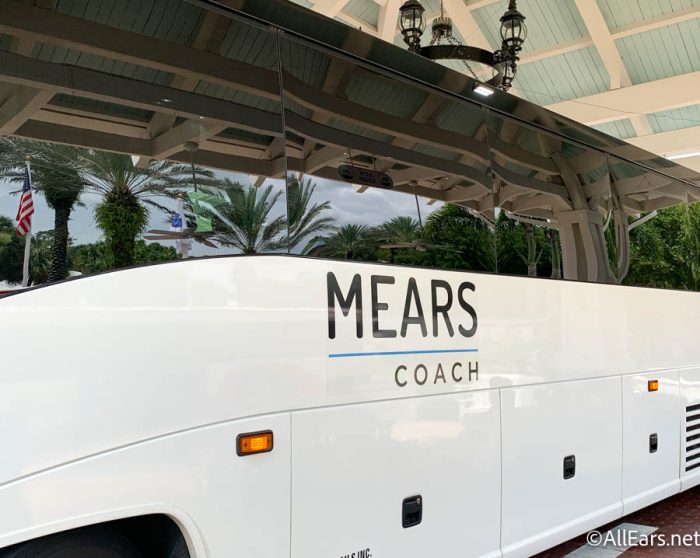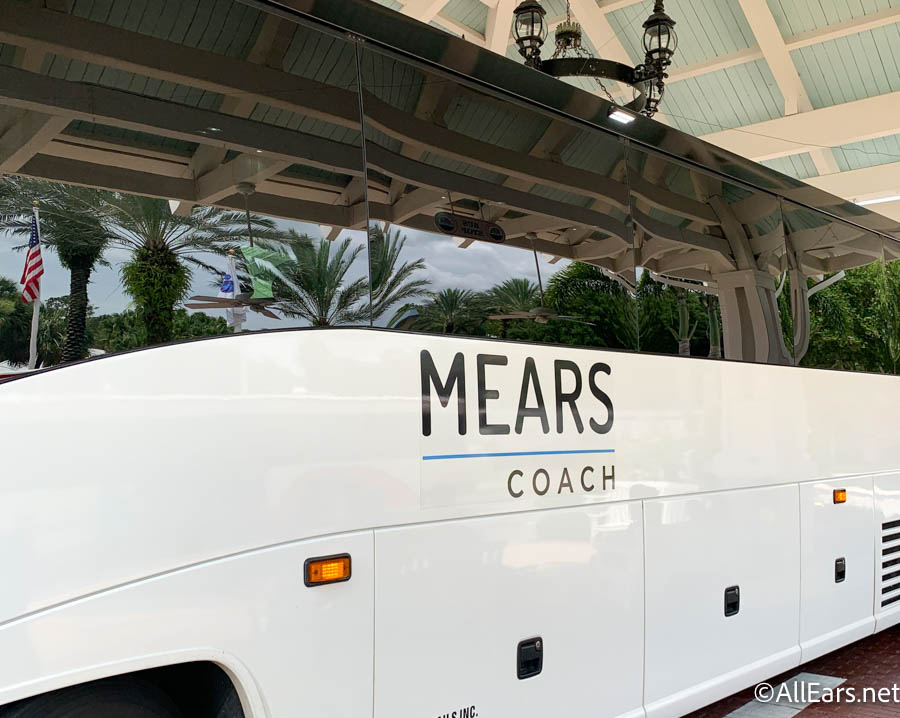 These buses also drop guests off at a different location sometimes. The ones heading to the Magic Kingdom will sometimes drop guests off at the TTC instead of the front gates. You'll then have to get on another bus (or the Monorail, or the Ferry Boat) to get to the Magic Kingdom. If you're heading to the Animal Kingdom, you might get dropped off a little further away than the normal bus stop there.
Some Disney World hotels also share buses with each other. For example, Disney's Port Orleans – Riverside and Port Orleans – French Quarter share most of their buses. That means the buses might get full at one resort and not be able to pick up guests at the other, leading to longer wait times for some guests.
Other hotels have shuttle services inside the resorts, with multiple stops at the same resort. This creates the same issue as the resorts that share buses, where the bus might get full before it gets to your stop in the resort. Check the hotel map and bus stops to see which stops are the best for your resort. It might be worth the extra walk to get to a different stop if it means getting on an earlier bus.
General Transportation Tips
Here are some things to keep in mind for ALL Disney World transportation:
Allow Extra Time
No matter what kind of transportation you're using, odds are good it'll take longer than you think.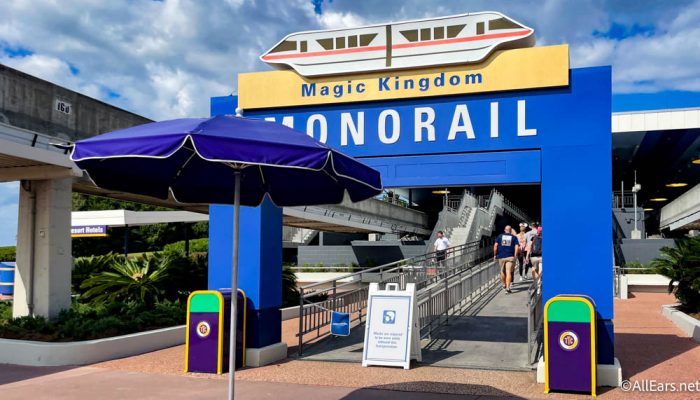 Budget a generous amount of time so that you don't miss a park opening or reservation during your trip.
Get Familiar With the Different Options
We've got a lot of information about all the Disney World transportation options. Read up on the options before you get to the parks, and then ask Cast Members about the best choices when you get there.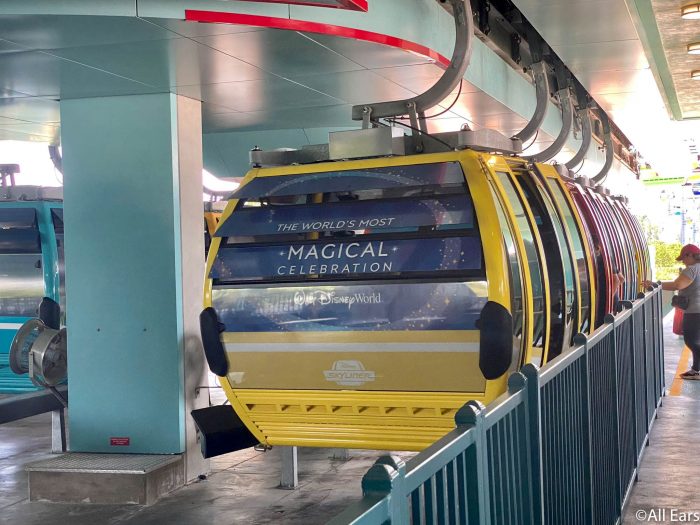 There might be an option that you're not thinking of that can actually get you where you want to go much faster. All the Disney World transportation is free (not counting Rideshares), so you can use all kinds of combinations.
Have Patience and Be Kind
That's what Cinderella would say, after all. (OK, so it's actually "Have Courage and Be Kind, but close enough.) We know it's frustrating to wait for a bus that's taking forever or be stuck on the Skyliner when you're trying to get to the parks. Any transportation hiccups can be very annoying, and it's easy to get upset about it.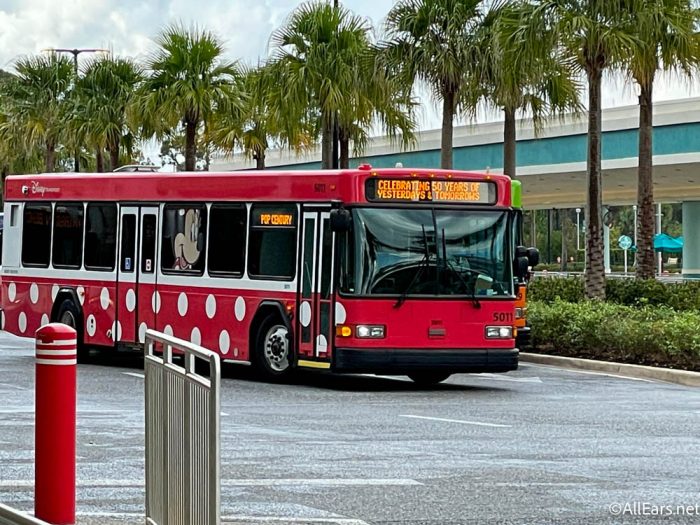 Please remember that the Cast Members are trying their best to help you, and it's usually not their fault if something goes wrong with the transportation. Being forgiving and kind can make a huge difference in the Cast Members' days, and we guarantee that you'll feel better if you try to make the most of any bad situation.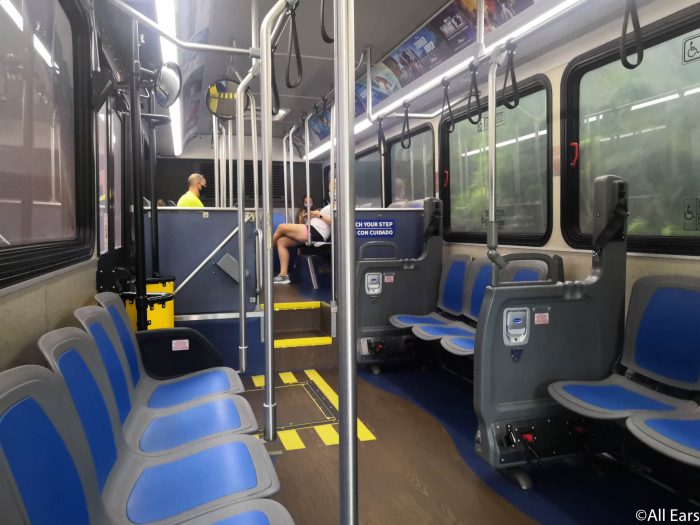 Disney World is the most magical place on Earth, but that doesn't mean that there won't be some issues during your vacation. Some of those issues might happen with the transportation around the resort. But by reading up on it ahead of time and planning accordingly, you'll be most prepared to handle whatever blips arise during your trip. And keep following AllEars for more tips and advice as you're planning.
What's your favorite form of Disney World transportation? Let us know in the comments.
Join the AllEars.net Newsletter to stay on top of ALL the breaking Disney News! You'll also get access to AllEars tips, reviews, trivia, and MORE! Click here to Subscribe!