We're exploring Magic Kingdom at the Cast Member Preview today.
After hearing about the massive Princess and the Frog transformation coming to Splash Mountain, we wanted to stop by and see if we noticed anything different!
With a reported wait time of only fifteen minutes, we hopped in line! This time of year, Splash Mountain typically has one of the longest wait times in the entire park.
Despite the wait time only saying fifteen minutes, the line LOOKED a lot longer! With physical distancing in place, the line definitely stretches out to look much longer than it actually is, so make sure to keep that in mind if you will be visiting the parks when they reopen.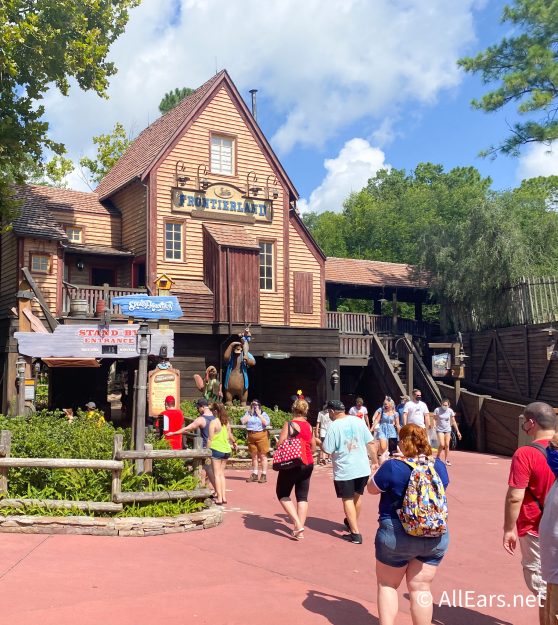 As it turns out, the wait did end up taking a little longer, and all in all we ended up waiting about 35 minutes.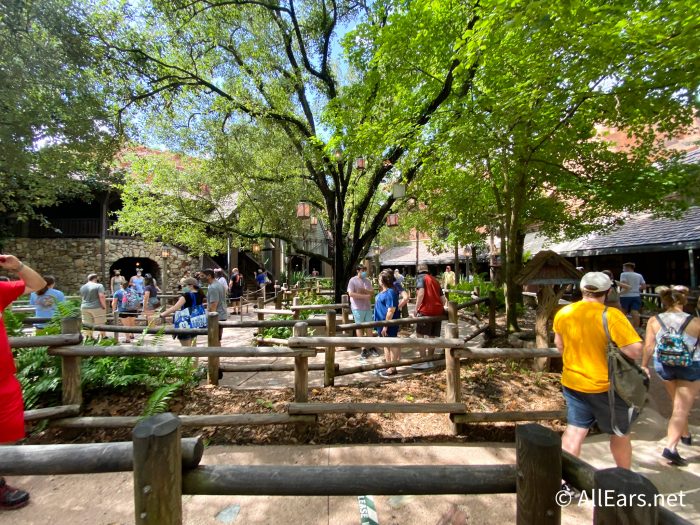 Once it was time to board our log, we noticed that it appears to be only one party per log, which would also account for the longer queue and boarding process. It also became apparent and was confirmed to us by a Cast Member that everyone working on Splash Mountain is wearing face shields in addition to masks.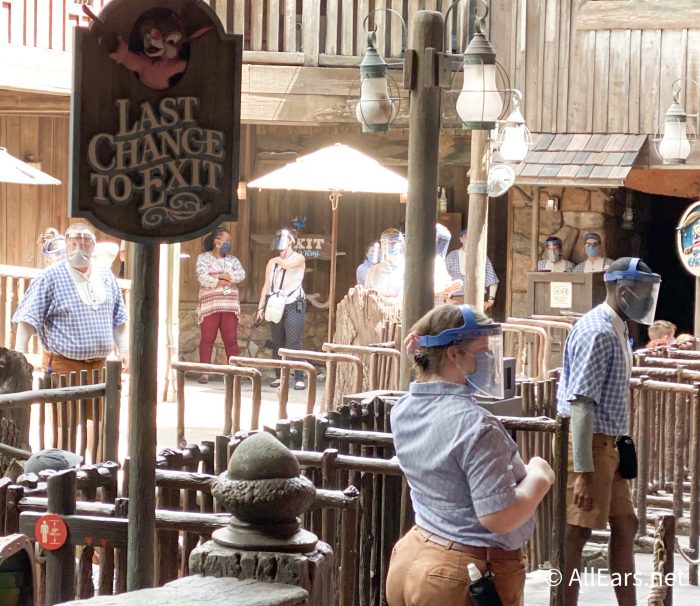 We also noticed frequent sanitizing for the logs once guests disembark. A Cast Member was present at the loading station to clean the logs as they pass.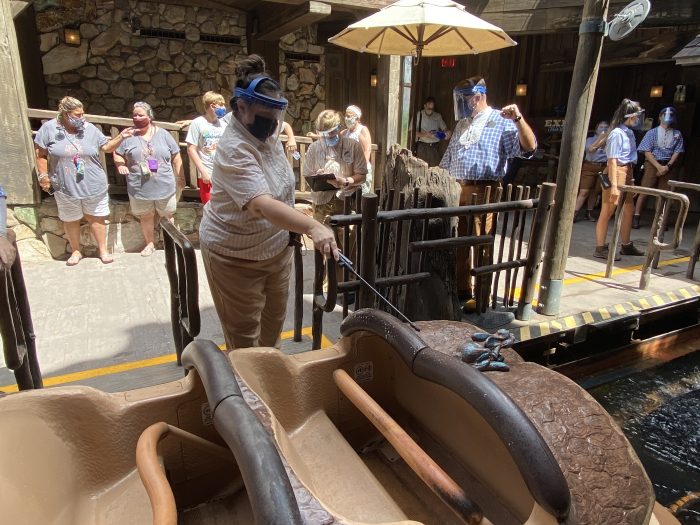 And we CAN confirm: you still get wet on Splash Mountain. So if you're looking to cool off on a hot Florida afternoon, this is still a great go-to!