Walt Disney World prides itself on its ability to entertain Mouseketeers of all ages with its vast array of attractions (many of which you can ride from the comfort of your couch). From slow rides to water rides, there is an attraction for everyone from the young to the young at heart. And for kids looking to dabble in "thrill rides," we've rounded up a list of our favorites!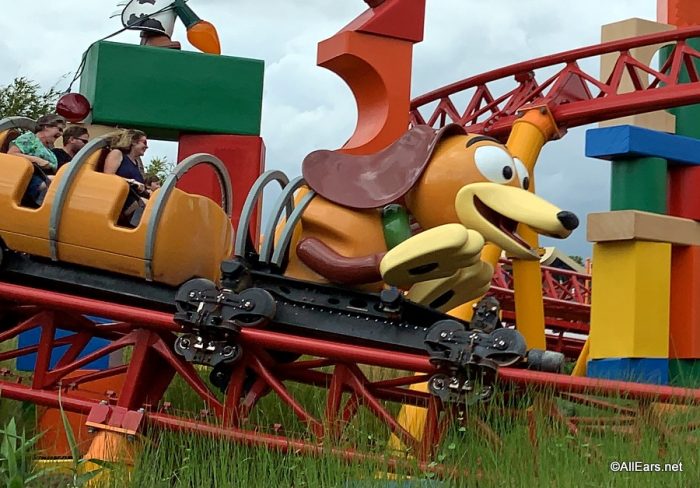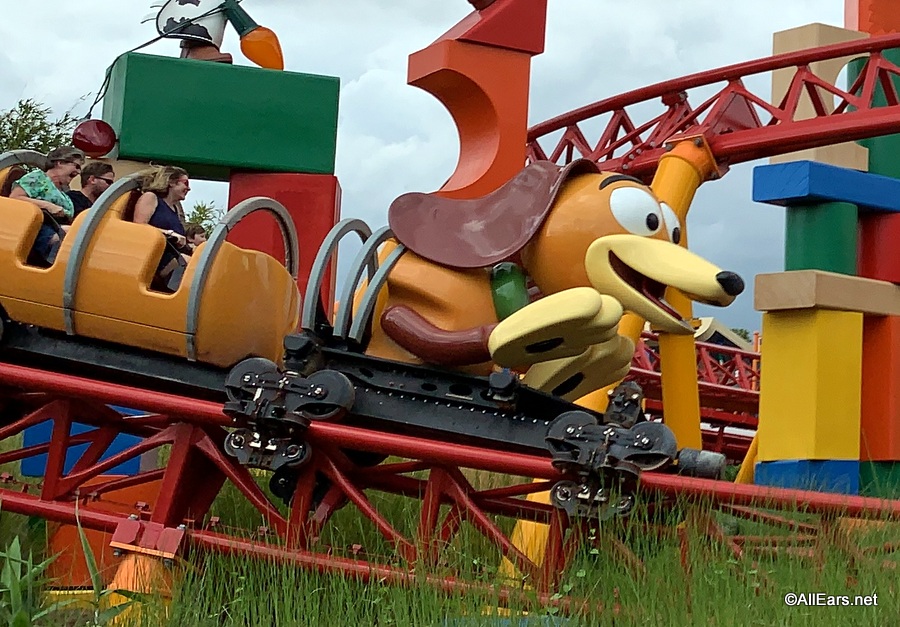 Here are the best beginner thrill rides for kids at Walt Disney World!
The Barnstormer (35" height requirement) 
The Barnstormer is a great attraction for kids who are "ready for takeoff!" on their first thrill ride. This beginner-friendly coaster offers a low height requirement, small drops, and a ride time of under two minutes — making it a "blast" for aspiring pilots of all ages.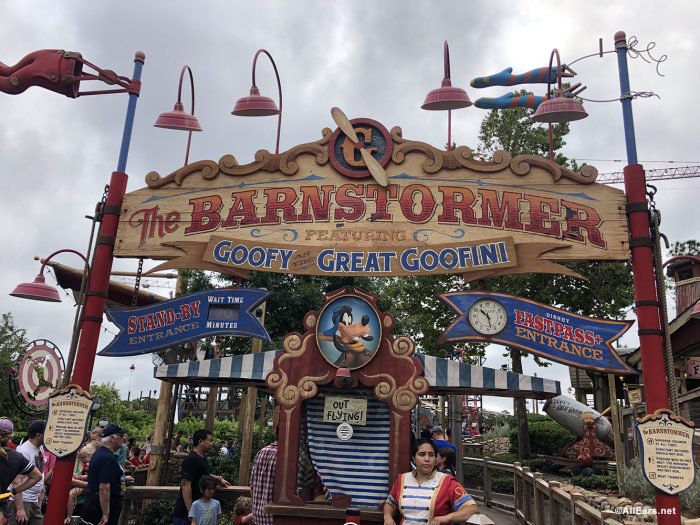 The Barnstormer is great to use as a gauge when trying to figure out if your little one is really ready for thrill rides. Once they've graduated as "Reckless Rocketeers", you can be fairly certain that they will enjoy the other coasters on our list!
Seven Dwarfs Mine Train (38" height requirement) 
Heigh-ho, heigh-ho, it's off to the Seven Dwarfs Mine Train we go! This swaying family coaster allows guests to chug through the diamond mine from Snow White and the Seven Dwarfs with its small drops, fast turns, and catchy soundtrack. 
It's sure to delight even the tiniest of miners — but the thrills don't stop there, so let's continue to dig, dig, dig our way through this list!
Big Thunder Mountain Railroad (40" height requirement) 
Buckle up for the wildest ride in the wilderness, kiddos! Big Thunder Mountain Railroad is a bumpy, high-speed coaster that travels through an abandoned mine shaft at the legendary Big Thunder Mining Company.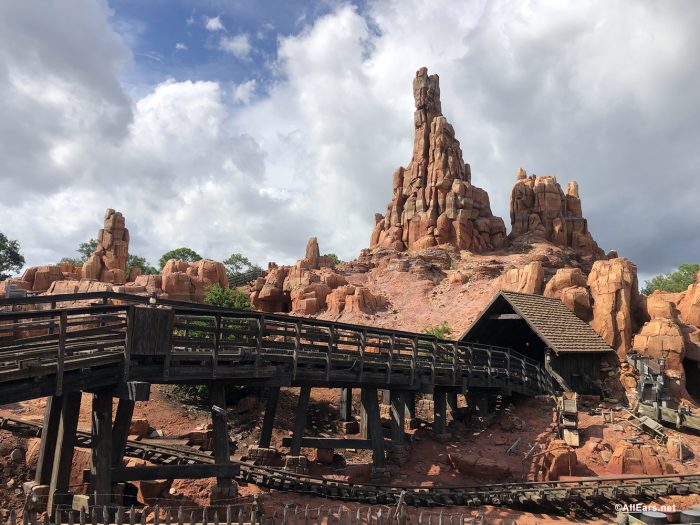 This coaster does not have any inversions or loops, so it is tamer than most — but if you are not sure whether or not your little Mouseketeer is ready to conquer one of the Magic Kingdom "Mountains", we suggest starting with The Barnstormer before boarding this bumpy ride!
Soarin' Around the World (40" height requirement) 
Soarin' Around the World may not be considered a "thrill ride" in the traditional sense, but this attraction has its fair share of thrills! Soarin' boasts a 180-degree, 80-foot IMAX projection dome which transports guests aboard a hang glider to incredible new heights. At times, it truly feels as though you are thousands of feet in the air!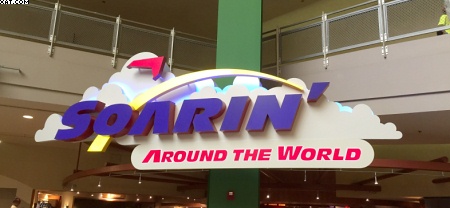 This is a great introductory motion-simulator and screen-based attraction to prepare kids for some of the other rides on our list!
Test Track (40" height requirement) 
If your kiddo has a penchant for high-octane thrills and fast cars, then Test Track will be a hit! Test Track's "test drivers" can visit the Chevrolet Design Center to design their own virtual concept six-passenger "SIM" vehicle. Thrill-seekers will enjoy reaching speeds of up to 65 miles per hour!
Fun Fact: Test Track holds the "longest track" record at Walt Disney World with a length of 5,246 feet!
Mission: SPACE (40" height requirement for Green Mission and 44" height requirement for Orange Mission) 
Little ones looking for an "out of this world" thrill will be delighted by Mission: SPACE. Kids and apprehensive astronauts-in-training can choose to Journey to Mars on the less intense Green Mission. Thrill-seekers will prefer to hurtle through space aboard the Orange Mission which includes a centrifuge that spins and tilts to simulate the speed and G-forces of a spacecraft launch.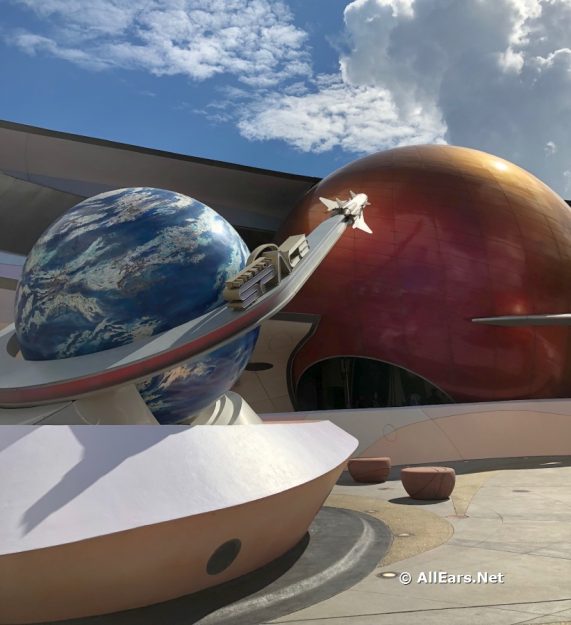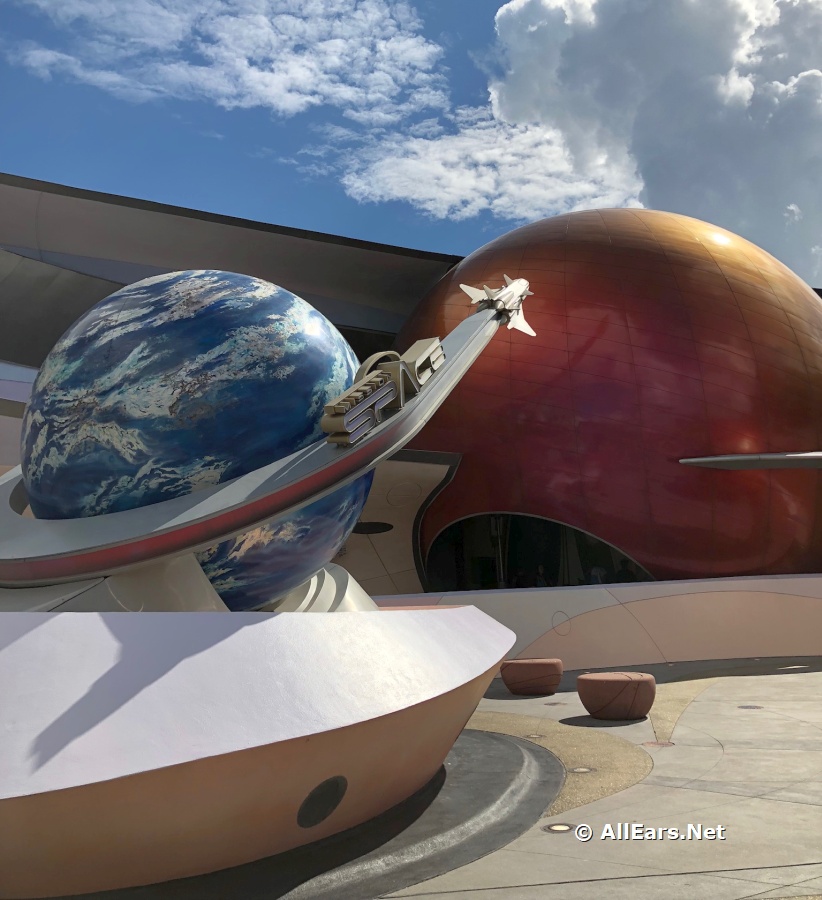 Additionally, the Orange Mission is not recommended for guests who suffer from motion sickness. We recommend that guests who are prone to motion sickness or uncertain about the intensity of the Orange Mission should choose the Green Mission instead.
Slinky Dog Dash (38" height requirement) 
Stretch your legs and head over to Toy Story Land, where Slinky Dog Dash is ready to thrill your mini Mouseketeer with its rolling hills, plentiful drops, and mid-ride pullback!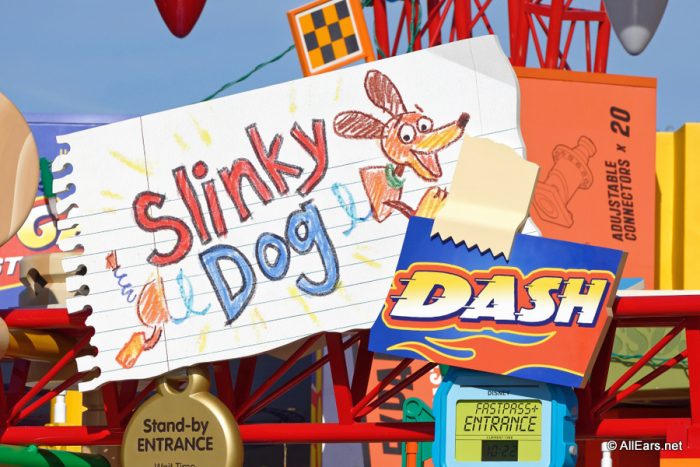 Slinky Dog Dash is definitely more thrilling than the other coasters on this list, so we wouldn't recommend this as a "starter" coaster. This is suitable for kids looking to graduate to more thrilling coasters, despite its low height requirement.
Millennium Falcon: Smuggler's Run (38" height requirement)
Punch it, kids! Millennium Falcon: Smuggler's Run, a motion simulator, puts you in the iconic cockpit of the Millennium Falcon as a pilot, engineer, or gunner.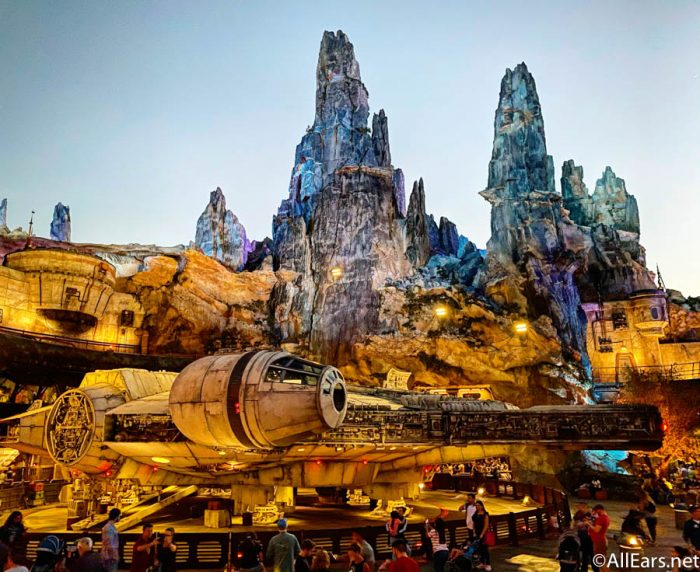 Never piloted a starship before? It's okay! Jedis-in-training will be thrilled with a jump into hyperspace, twists, turns, and interactive adventures — no experience necessary!
Kali River Rapids (38" height requirement) 
Kids, you WILL get wet — and possibly soaked! Kali River Rapids may be the "wettest" ride in Walt Disney World, and with those erupting geysers and fast-moving waterfalls come plenty of thrills — including a plummet down a 20-foot slope!
We consider this a better beginner thrill ride and introductory water ride than Splash Mountain, as its 49-foot drop may be a bit too thrilling for kiddos afraid of big drops.  Splash Mountain also has a higher height requirement.
Quick Tip: If you're not sure how your child will react to possibly getting soaked, don't forget to bring a change of clothes, towel or a waterproof poncho with you.
DINOSAUR (40" height requirement) 
Dinosaur-loving kids will be thrilled to learn that there is an entire attraction dedicated to their favorite primeval friends. DINOSAUR is a thrill ride complete with dinosaurs, small drops, loud sounds, and lots of bumps.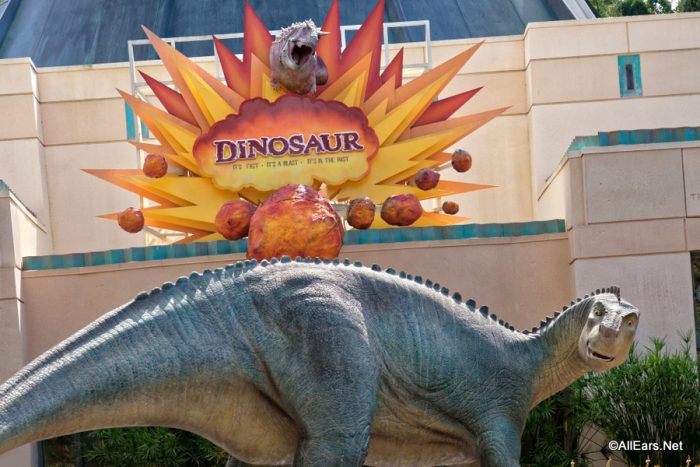 However, it can easily scare children. In fact, it is one of only four attractions under the "scary" category on the Walt Disney World website due to its loud sounds and large, menacing dinosaurs. This is definitely an attraction which is not suitable for all kids looking for a thrill — and only for the most daring paleontologists-in-training.
Avatar Flight of Passage (44" height requirement) 
Few places are more thrilling than Pandora — The World of Avatar. At the heart of Pandora is Avatar Flight of Passage, a thrilling adventure through the valleys of Mo'ara aboard your very own mountain banshee.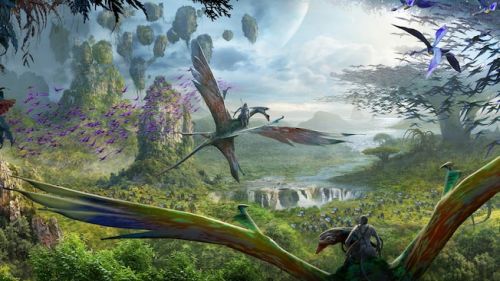 This attraction has the highest height requirement on our list, but is an absolute "can't miss" for kids looking for a thrill ride and who meet the height requirement. It is one of the best attractions in Walt Disney World!
Are you planning on checking out any of these thrill rides with your kids during your next visit to Walt Disney World? Please let us know in the comments below!
Join the AllEars.net Newsletter to stay on top of ALL the breaking Disney News! You'll also get access to AllEars tips, reviews, trivia, and MORE! Click here to Subscribe!