Not all Disney Days require a theme park ticket. In fact, you can have a blast on a planned Resort day and never have to step foot into one of the parks! Of course, you could relax at the pool, but why not explore the seemingly endless possibilities? Forget rope drops & FastPass+! Today, let's see the WORLD — Resort style!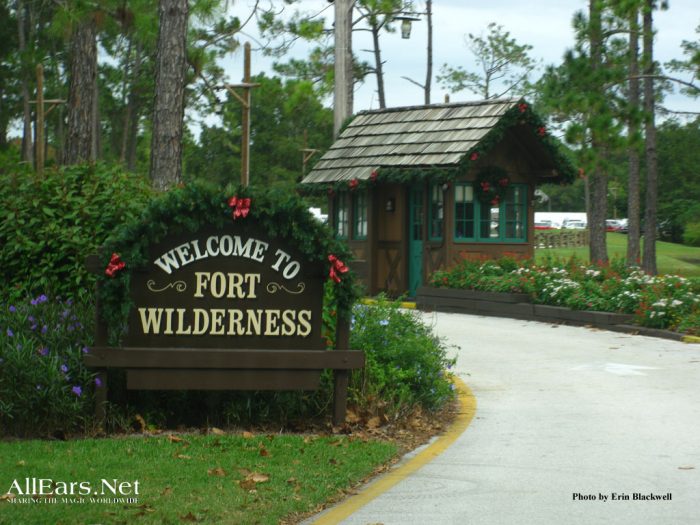 Here are five of our favorite ways to dine and play on a Resort Day. 
Head to Paradise!
Located just outside of 'Ohana at Disney's Polynesian Village Resort, you'll find one of our favorite libation (and snack) spots, Tambu Lounge. This tiki-inspired spot features Tropical cocktails and a selection of small plates — including many of your 'Ohana favorites!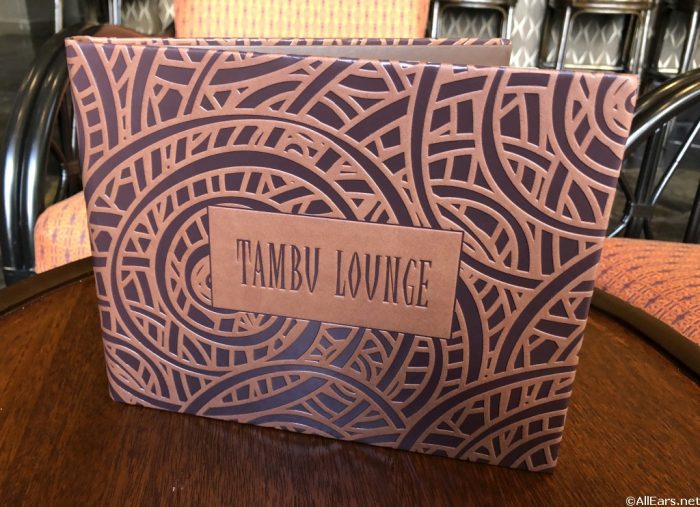 Belly up to the bar or sit in the spacious lounge-style seating, and start with a Backscratcher, a Tambu signature cocktail that's served with an actual backscratcher (how about that for a free Disney souvenir?).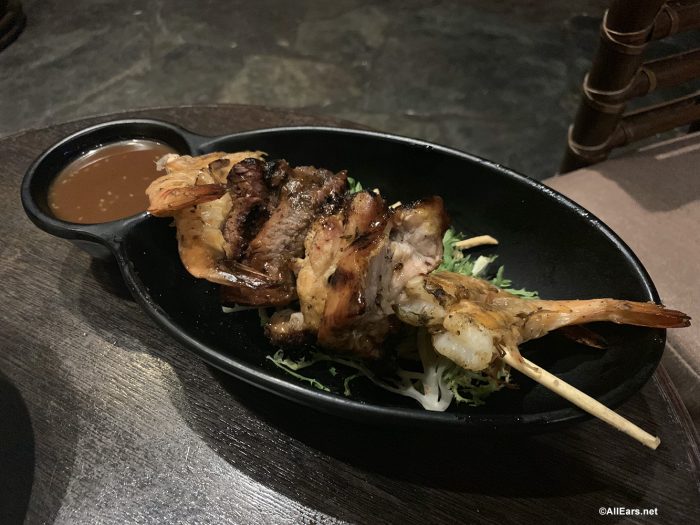 After Tambu Lounge's renovation last year, they switched up the menu (for the better), and you can assemble a pretty nice dinner between their appetizer selections. Our must have is the Tambu Mixed Grill Kebab ($13). The dish features a generous portion of Chicken, Steak and Shrimp served with the most addictive peanut sauce. Pro tip: They will serve you the famous Ohana bread pudding here, too (after 4PM)!
Brunch with your Favorite Furry friends!
At the Walt Disney World Swan Resort, you'll find one of the most underrated character dining experiences, Garden Grove. We love the breakfast buffet for the affordability and plenty of interaction with characters. This is the perfect place for photo ops with a friendly cast of characters that includes Goofy, Chip & Dale, Pluto and more.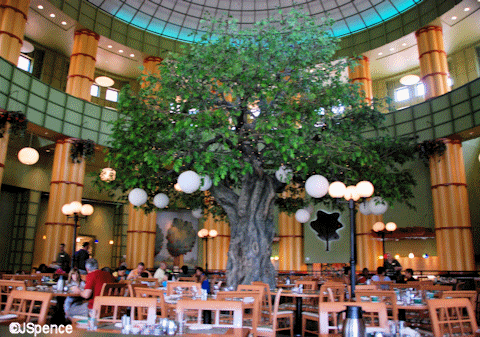 Note the character breakfast only takes place on Saturdays and Sundays, and they do not participate in the Disney Dining Plan.  But after you've had your fill of the omelette station and fresh-pressed juices, head just across to the pool area that the Swan shares with the Dolphin Resort, and hop on a Swan Paddle Boat to work off those calories. 
Step Back In Time!
Step back in time, and explore the wonders of the American Frontier at Disney's Fort Wilderness Resort. Before you dine at one of our all-time favorite experiences on property, Hoop-Dee-Doo Musical Revue , take an evening carriage ride (offered nightly departing in front of Pioneer Hall, reservations recommended).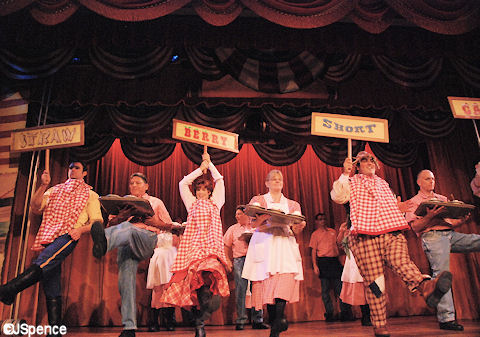 While in your post-dinner food coma thanks to all the mashed potatoes, fried chicken, and cornbread, relax under the stars at the Chip 'n' Dale's Campfire Sing-A-Long followed by a classic Disney movie (complimentary). If you're still hungry after all that strawberry shortcake, S'more Kits are available for an additional purchase.
Hit the boards!
Experience the charm of a turn-of-the-century inspired promenade that combines fun, drinks, food, and even dancing at Disney's BoardWalk Inn and Villas! Just a stone's throw from Epcot, you can indulge in some fried deliciousness from one of the food vendors, play a carnival game, rent a Surrey bike, and even catch a performance from one of the roaming street performers (think magicians, jugglers, etc.)
Stop in to the BoardWalk Bakery known for their seasonal & specialty treats and wash it back with a drink from AbracadaBar. Sip on their signature Magic Hattan (their take on a classic Manhattan) and keep an eye out for some fun surprises happening all around you… it's Magic!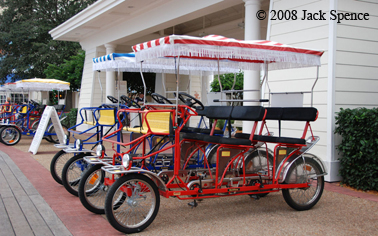 If you're hoping the fun never ends, hit Atlantic Dance Hall (a 1940s inspired dance hall that features a live DJ playing all the hits from yesterday and today) or Jellyrolls (a dueling piano bar) for some after-hours fun.
Boardwalk Villas Tips from Readers around the WorldMost recent tip: Boardwalk - When I was at Seashore Sweets at the BoardWalk in December, there was a jar of jellybeans on the counter near the registers. If you correctly guess the number of jellybeans in the jar, you get free ice cream. I correctly guessed and got a single scoop in a cup. There were many people who never noticed the jar, so be sure to ask about it. - Joel
Monorail Hop!
One of our all-time favorite activities is Monorail Hopping along the Seven Seas Lagoon. Catch the Monorail at Disney's Polynesian Village Resort and ride the sky to both the Grand Floridian and the Contemporary Resort. These three resorts could not be any more different in terms of theming, and it's so fun to explore these distinct properties. It could be a cocktail and snack hop or even a family-friendly Hidden Mickey Hunt.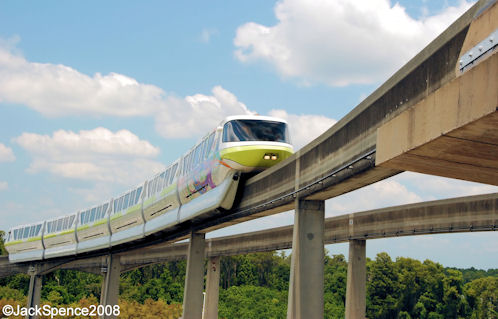 If you're looking to explore even more of Walt Disney World's unique modes of transportation, hop a boat over to the Wilderness Lodge from Magic Kingdom (reachable by Monorail or walking path from the Contemporary Resort). After all that walking, it's time to relax & indulge in the sinfully delicious fondue at the Territory Lounge. 
These are just a few of our favorite Resort day activities, but with the vastness of Walt Disney World, there's a ton more you can do to make memories without a park ticket!
Let us know in the comments: How do YOU enjoy a Resort day? We can't wait to hear!
Learn more about the best Disney World Resorts for a Resort day!