Have you ever dreamed of staying at Walt Disney World long enough to give yourself a Resort day? You know: a day where you don't head off to any of the Disney theme parks but instead sleep in, poke around the shops a little, grab a few meals, and maybe take a dip in the pool?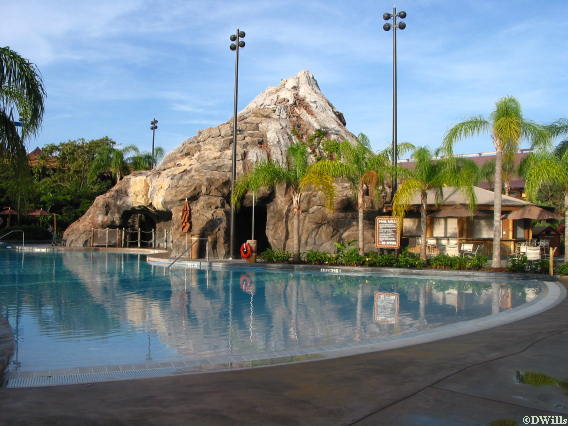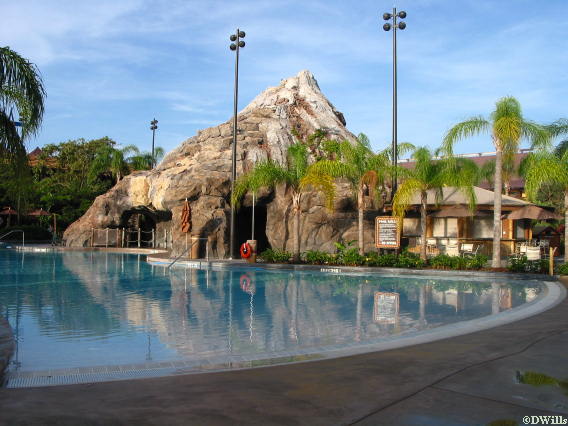 If a Resort day sounds like a totally foreign concept to you, we assure you there are loads of guests who do it! It's a great way to relax and rest up for the rest of your vacay!
Here are a few of our favorite Walt Disney World Resorts for a Resort day!
We're always so at peace when we stay at Disney's BoardWalk Inn. Maybe it's because we feel transported to a different time and place as we stroll around the serene boardwalk that encircles Cresent Lake. But while the BoardWalk is tranquil during the day, by night the sleepy seaside town really comes to life!  After a long day of eating delicious bagel sandwiches and pastries from the BoardWalk Bakery and lounging by the pool (which has a carousel-themed bar and a rollercoaster waterslide!), we've got plenty of energy to get rowdy at Jelly Rolls or Atlantic Dance Hall, two of BoardWalk's popular nightclubs!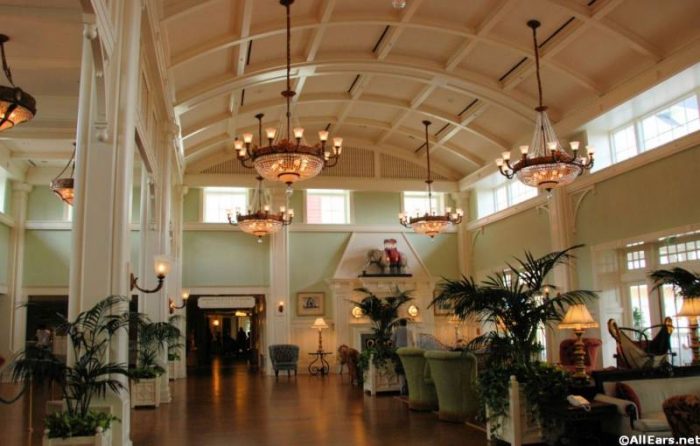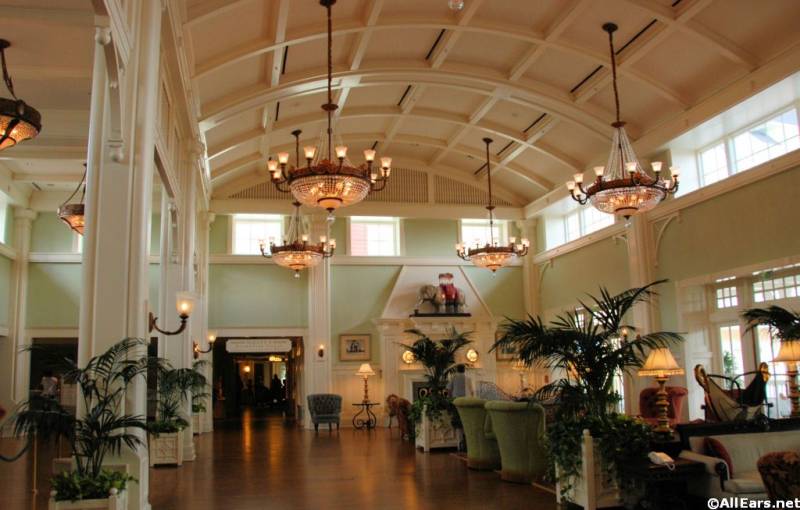 We have a special affinity for this Value Resort because of two little words: family suites. Not only are these rooms super affordable (relative to other Disney World suites) and can sleep up to seven people, they also include two bathrooms! Even if you couldn't afford a Resort day before, by choosing this Value Resort, you might finally be able to! Oh: and it's got a great food court and wonderful pools, and the courtyard areas are themed after a few of our favorite Disney and Pixar animated films!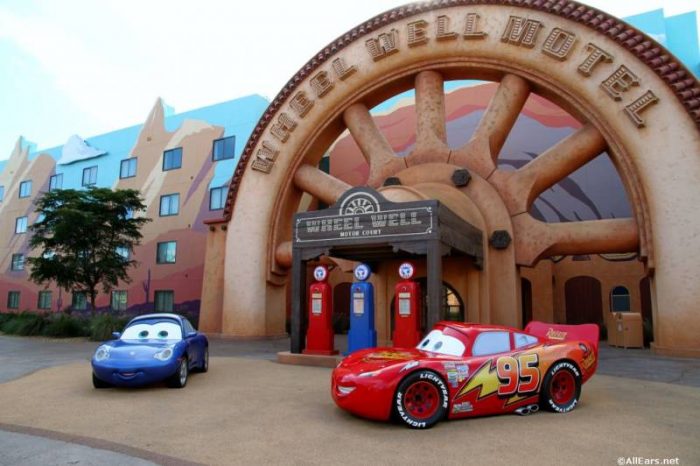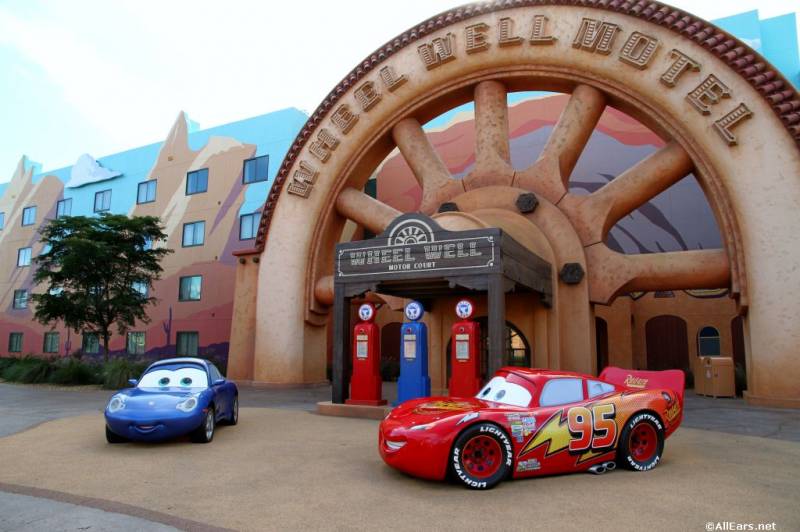 Disney's Yacht & Beach Club Resort
This one's a no brainer for a couple of reasons. The first: Stormalong Bay, Yacht & Beach Club's exclusive over-the-top pool area. Actually, we take that back — it's virtually a waterpark! It's got a lazy river, a large wading pool with a sandy bottom, and a terrific waterslide that looks like a shipwreck!
There's also reason number two that Yacht & Beach Club makes for a great Resort day: the dining. In addition to standard diner classics and fabulously indulgent ice cream treats at Beaches & Cream (currently under renovation until winter 2019), you'll find Yachtsman Steakhouse, Crew's Cup Lounge, and character breakfast dining at Cape May Cafe!
This property is truly stunning and perfect for exploring on a Resort day. We also can't say enough good things about the food at this Resort. There are three beloved restaurants at Animal Kingdom Lodge: Boma, Sanaa, and Jiko — the Cooking Place. All offer exceptional cuisine and have gorgeously themed dining rooms. There's even a free daily tour of the restaurants which includes a tasting of some of the dishes they serve. Between the animals, lovely grounds, and restaurants, you could have a very full and fun adventure without ever leaving this Disney Resort!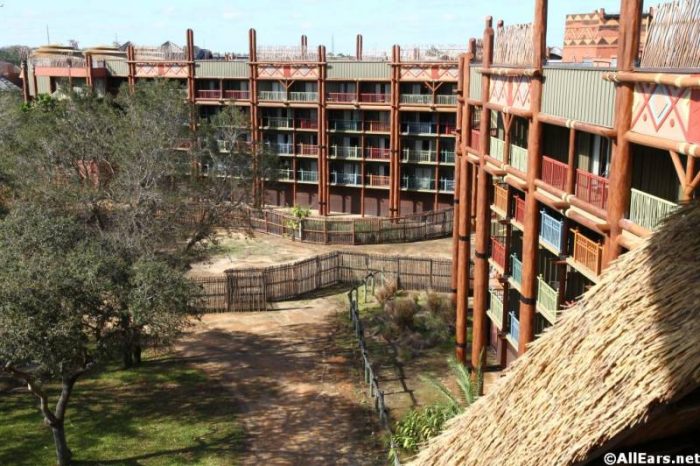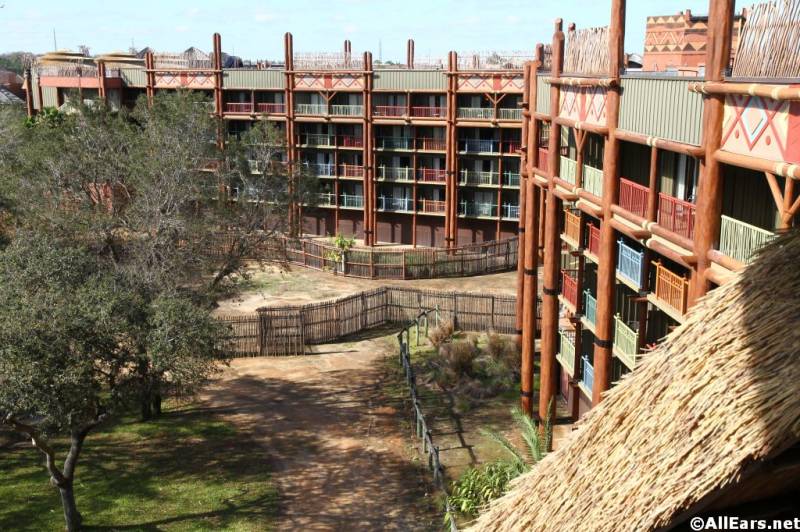 Animal Kingdom Lodge
We totally feel like we're on island time while we're at this Deluxe Resort, so much so that we usually give ourselves a Resort day to really get our money's worth. The Polynesian's got a great character breakfast at 'Ohana where you can meet Lilo & Stitch. There's also the Spirit of Aloha luau dinner show where you can watch fire dancers and performers while you feast on classic luau cuisine.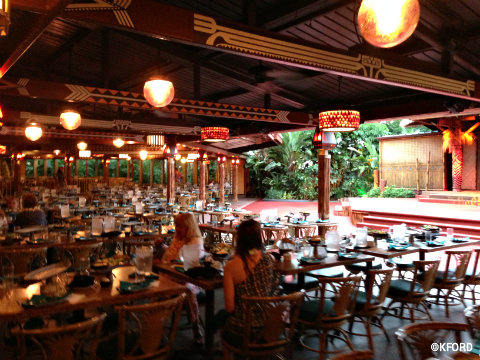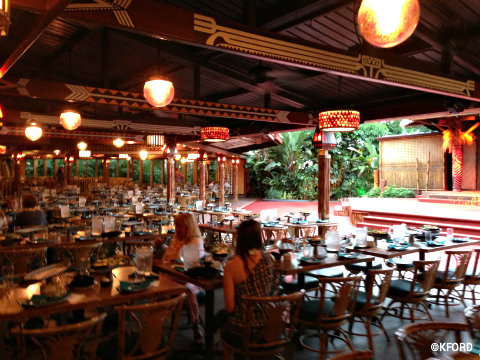 But perhaps our favorite spot to spend a few hours is at Trader Sam's Grog Grotto, an interactive tiki bar with fantastic tropical drinks. Many of the cocktails they serve come in really interesting tiki glasses that are available for purchase. We may have ordered a drink here once or twice just for the glass!
We're strong believers that if you're splurging on a Deluxe Resort, you may as well go whole hog and give yourself a separate Resort day to soak it all in. The Grand Floridian is so regal and well-appointed, it merits closer observation and more time to enjoy it.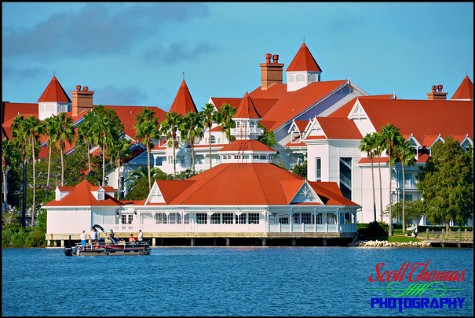 Take in the gorgeous view of the Seven Seas Lagoon from the Grand Floridian's beach or take to the water with a motorized boat or yacht rental. There are also cabanas to rent as well as treatments available at Senses Spa and Salon. For meals, you have character buffets at 1900 Park Fare, excellent table service at Grand Floridian Cafe, and five-star, exclusive dining at the famous Victoria & Alberts. (You'll also find Signature Citricos, quick service Gasparilla Island Grill, and the brand new Enchanted Rose Lounge!)You can even take part in the Highway in the Sky Dine Around — a progressive  five-course dinner where you travel via monorail from the Grand Floridian to the Polynesian and The Contemporary.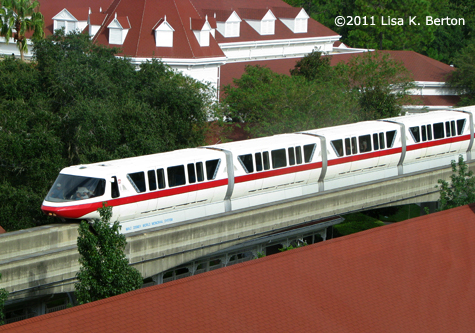 So next time you book a Walt Disney World vacation, try giving yourself a Resort day if the budget allows. You might just find it impossible to go to Disney World again without one!
Is a Resort day part of your Walt Disney World trips? Let us know in the comments!
Want to leave your thoughts about the best Resorts for a Resort day? Click below to leave a reader review!
Want to read more AllEars Reader Reviews or leave one of your own?