Want to go to Disney World when it's empty? You might be able to…but you'll have to be prepared for a bit of misery.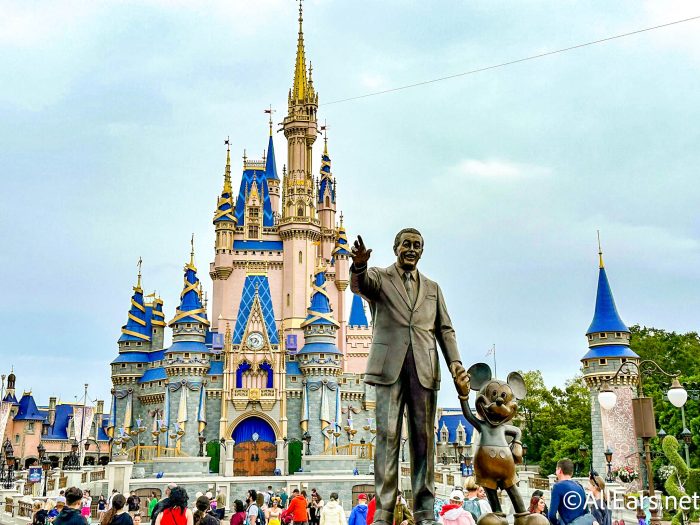 If you're looking for fewer crowds, you likely already know to skip out on holiday travel to Disney World (around November and December) and avoid spring break and the peak of summer travel. So what month might just bring you a mix of distress and joy?
Well, it turns out an absolutely miserable yet less busy month in Disney World is…August. Let's start with the positives.
Lower Crowds
Many schools resume classes at some point in August, which means some of those peak summer crowds can start to disappear.
Back in 2021, we shared a look at the crowds in mid-August and theorized that it could secretly be one of the BEST times to visit if you're looking for lower crowds. Flight of Passage with a 55-minute wait at noon? Sign us up!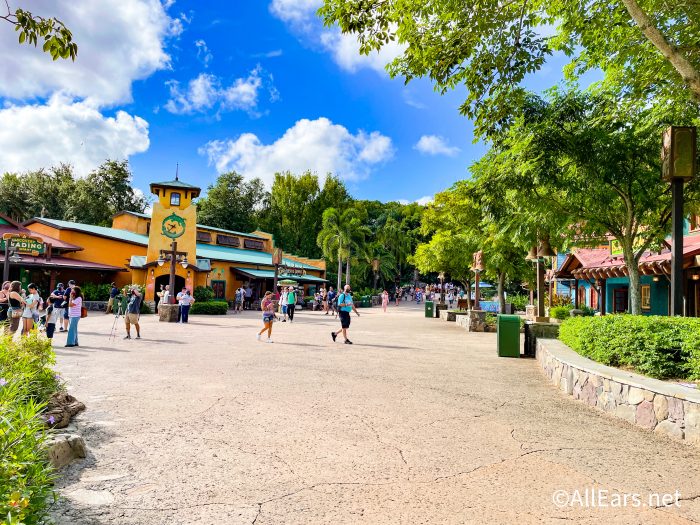 In August 2022, we saw some similarities. Early in the month, wait times went down compared to just the week before.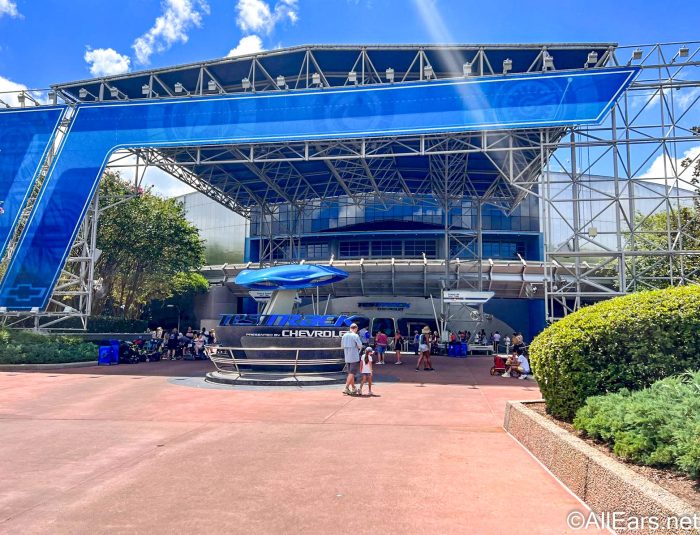 And by late August, the crowds were…GONE. We even saw a 5-minute wait for Big Thunder Mountain Railroad and Soarin' sticking to a 15-minute wait.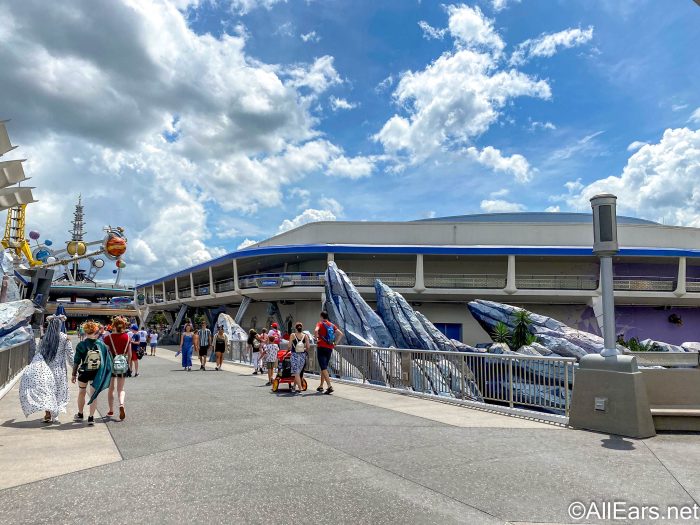 But it can be a bit of a mixed bag at times. While many students go back to school in August, some schools don't start until after Labor Day. In 2022 there were quite a few crowds sticking around even later into the month of August — likely made of folks trying to squeeze in that last vacation.
Many rides saw decreasing wait times, but others were holding on to wait times that were an hour or more.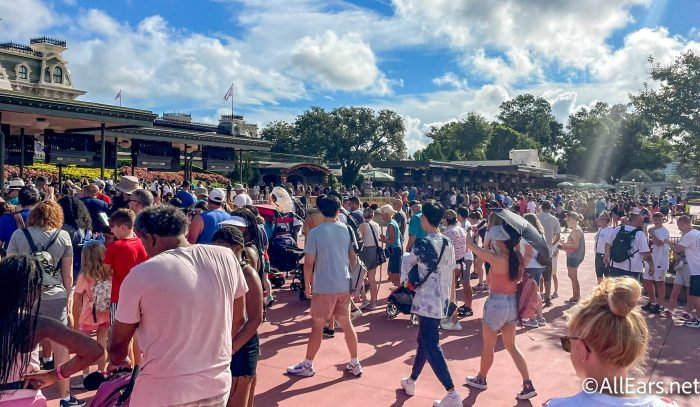 It really just depended on the day and the spot you were in. While some places remained busy (at times), others were much emptier. And overall, on one day in late August, wait times didn't exceed 135 minutes, which was not bad compared to other summer days.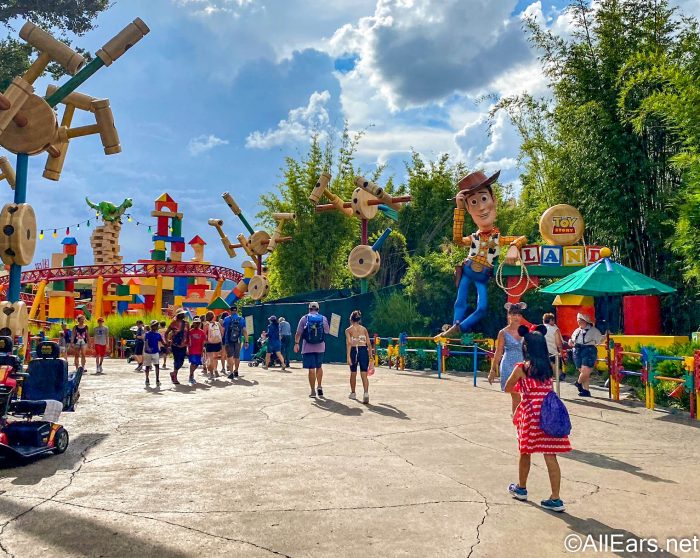 There are a few other things to consider too. August typically marks the start of the Halloween season in Disney World with (generally) the return of Mickey's Not-So-Scary Halloween Party. Those early party nights can fill up and lead to more guests in the parks during the day.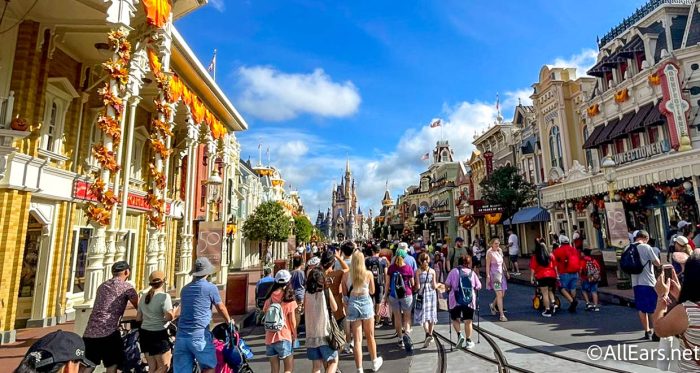 But despite all of that, crowds in August, particularly as you get later into the month can be much lower than at other times during the summer. Again, the crowds from August 30th, 2022 truly SHOCKED us with how low they were. But August isn't all rainbows and butterflies…
What's So Bad About August?
Those lower crowds might really tempt you to visit in August but be WARNED. This month can be absolutely miserable for one big reason — the weather.
According to The Weather Channel, the predicted temperatures in August range from lows around 74 degrees to highs of 92 degrees. August is typically one of the hottest months in Florida.
On top of temperatures that make you feel like you're being roasted, it often rains (usually mid-day), making the humidity level very high. Plus, it means you'll need to carry an umbrella or poncho with you to make sure you don't get totally drenched.
In other words, be prepared to sweat from dawn till dusk (and then some!).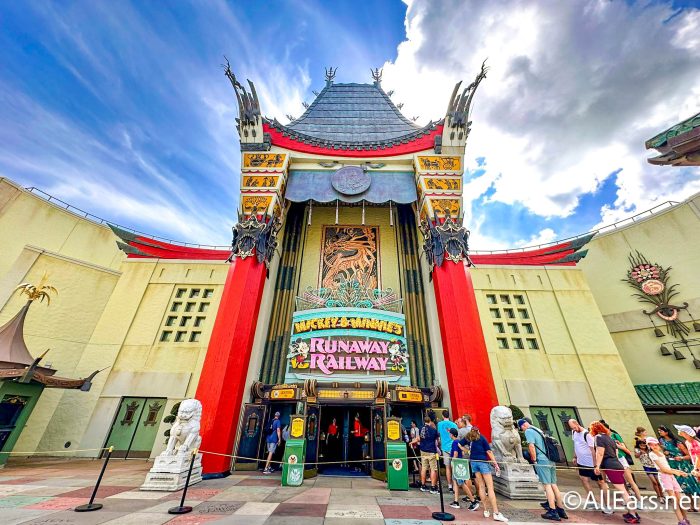 You also need to keep in mind that August falls within Hurricane season in Florida, so you'll want to be prepared just in case a storm potentially impacts your trip. Click here to see 5 must-have items for hurricane season in Disney World.
Don't totally give up on August yet though. It doesn't all have to be super miserable. You just need to go into the month prepared with the right tools.
The right clothes, an amazing neck fan, a good water bottle, and more can really make a world of difference.
So What Now?
So what do you do now? Historically, August can bring in lower crowds on some days, though you may still encounter crowds on other days. And the heat can make things pretty miserable.
If you're looking for another month with some lower crowds and ever so slightly lower temperatures, you may want to consider visiting closer to or within September. Near the end of September, temperatures can get a little cooler (even if it's just by a degree or two) and by that point, many crowds have left since the kiddos have gone back to school.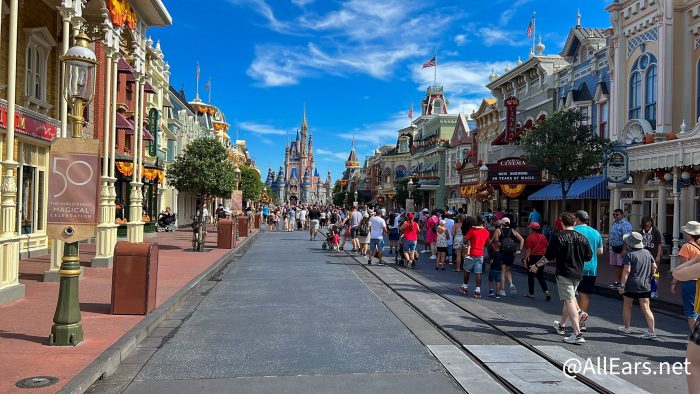 But a conference coming to Disney World in mid-September could bring some more crowds to the resort, complicating that.
If you choose to visit during August to take advantage of lower crowds, just be prepared for the heat and make sure you've got all the right tools packed in your bag. While you can find many things to help in Disney World, they'll likely be much more expensive than what you can get ahead of time so it's best to do your shopping from home.
To learn more about the crowds in Disney World and how they can be entirely predictable, click here. And to learn about the WORST month to go to Disney World, based on Genie+ prices — click here.
Stay tuned for more Disney planning news!
What month is your favorite to visit Disney World? Tell us in the comments.