Disney World can sometimes…be a lot. That's particularly true if you suffer from anxiety. There's a LOT going on in the parks and it's often noisy, confusing, and overwhelming.
Even when you're  having a good time, it can sometimes just be too much. So what should you do if you have anxiety, but still want to tackle Disney World? Our team has put together our best tips to help!
Take Breaks
If you're starting to feel anxious while in the parks, take a break. You can do this by grabbing a snack and finding a place to sit (maybe in a less crowded area) to decompress.  We've got a list of some of the more hidden places in Disney World that could be an oasis for you.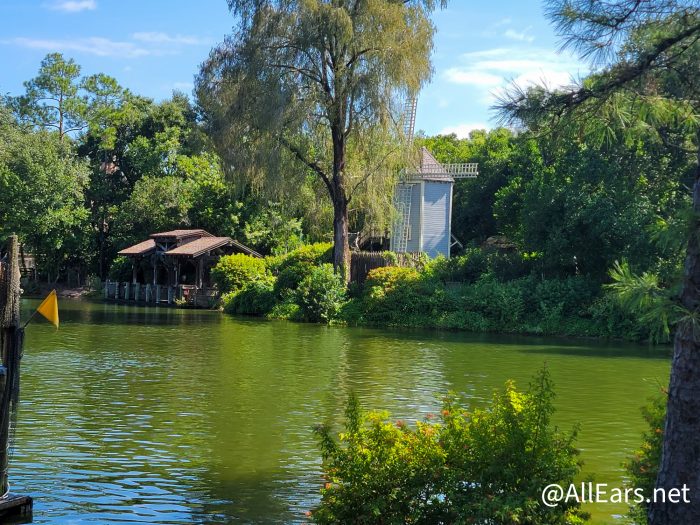 However, if you really need to take a break, leave the parks and go back to your hotel to decompress. You can spend some quiet time in your room away from all the chaos of the parks. It's also a great opportunity to just rest so that you're physically and mentally ready to tackle the parks again later.
Take A Resort Day
We also highly recommend having one day of your trip where you do nothing but hang around your resort. You can go swimming, try out some crafts and other fun activities, see a movie, make s'mores, and more.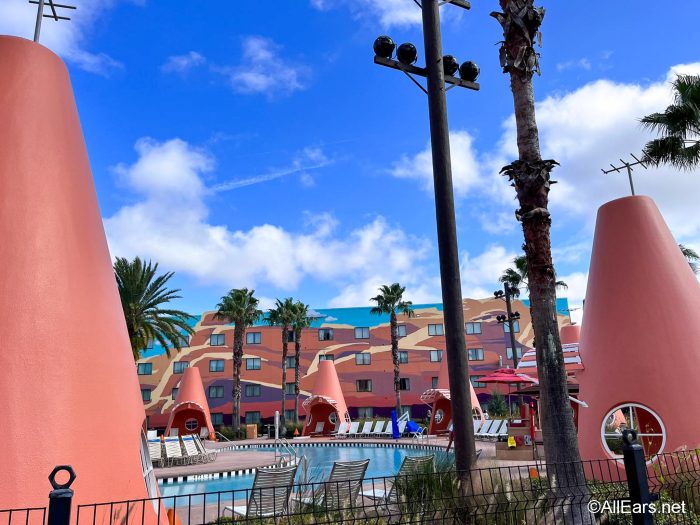 There are plenty of things to do at Disney World hotels that are way more relaxed than visiting the parks, so be sure to just take a whole day to enjoy everything (or nothing, if you just want to lay around the pool and sip on a Mai Tai).
Avoid Rope Drop
Sure, rope drop is a great way to get some rides in first thing in the morning at the parks. However, it can also be extremely crowded at the entrances, meaning you are going to be surrounded by people just to get inside the parks.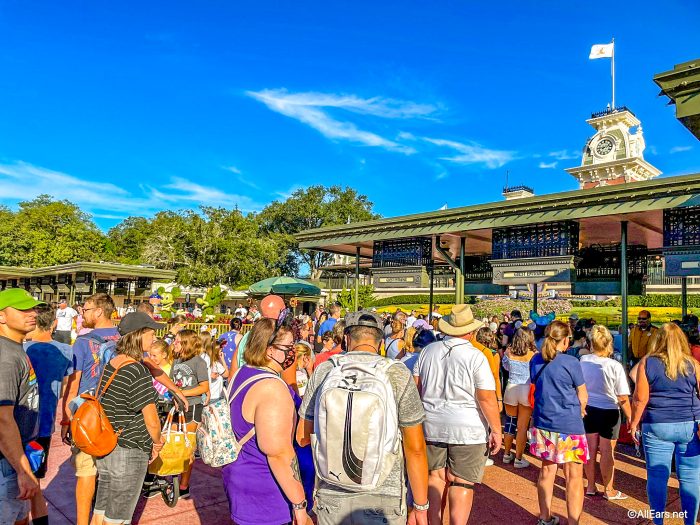 Instead, don't go to the parks right when they open — wait a little later and you'll be able to enter the park with fewer people all around you.
Bring Noise-Canceling Headphones
Disney World is FULL of sound — you've got music playing all around you, for starters, including times when there are multiple soundtracks playing all at once as you walk by attractions. There are also a LOT of people yelling, screaming, laughing, and talking, so things get VERY noisy in the parks.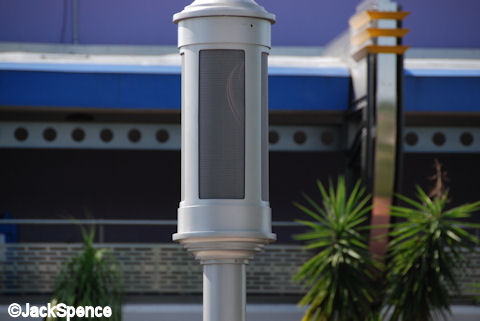 If you're super sensitive to noise, bring a pair of noise-canceling headphones with you into the parks. Your ears and mental state will thank you later.
Sleep In
Being tired and dealing with all the overwhelming things going on in Disney World can be too much. Be sure to try and get enough sleep before tackling the parks. Yes, we know it's hard to do that when you're SO excited — we get it, but you'll feel better and less anxious if you're well-rested.
So maybe don't get up at 5AM to be on the first bus to Magic Kingdom. Instead, sleep in and savor that rest — you are on vacation, after all.
Check Out Some Shows
If you need to get away from the general hustle and bustle of crowds without leaving the parks, take some time to check out some shows. The lines aren't generally TOO bad to get inside them and you'll get a chance to sit down and not have to move around or stand in line for at least 15-20 minutes.
A bonus is if the show is indoors with air conditioning, especially in the summer. It can double as a chance to cool down, too.
Get Genie+
Okay, so everything we've previously mentioned doesn't cost you anything, but we'll recommend spending money on Genie+ if you don't want to spend time in a long line. You'll avoid those hour-long standby lines that some rides are notorious for and be able to get on a ride a lot faster.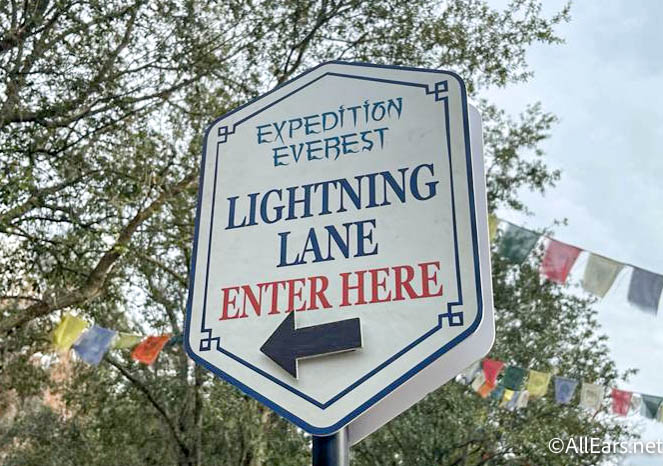 Genie+ could be a lifesaver if you just can't deal with all the people in lines. Note that some rides do offer a separate Individual Lightning Lane option that will cost extra, but that's going to be worth it, too.
Plan Ahead
If you have anxiety, you probably already do all the planning you can for any trip you take, and you should definitely do that for Disney World. First, understand that you can not possibly do everything. Make a list of priorities and then research how best to tackle that list. Fortunately for you, we are always offering our best advice on how to do just that!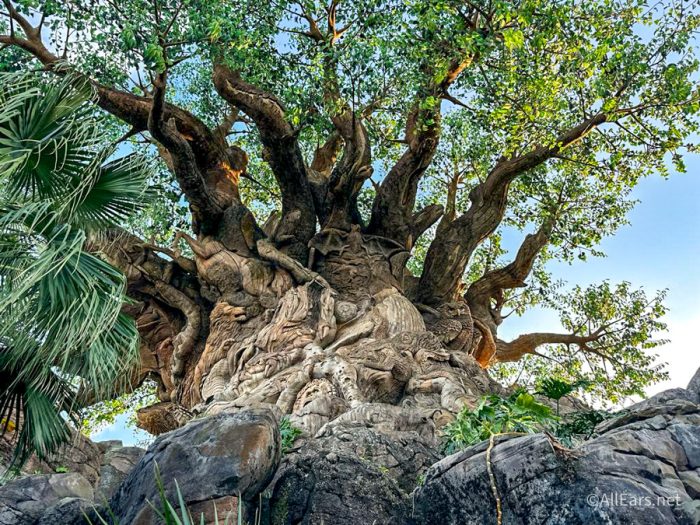 Then make a backup plan. If you're like us, our backup plans even have backup plans. Learn all you can about Disney World and how best to strategize your day and you'll be prepared for anything.
Choose Rides With Less Demand
You want to avoid ride anxiety? Hit up those rides that have short wait times that are less popular. You want a relaxing experience? Hello, Carousel of Progress. Want to just rest your feet for a few without needing to stand in an hour-long line to do so? Hit up The Seas with Nemo and Friends.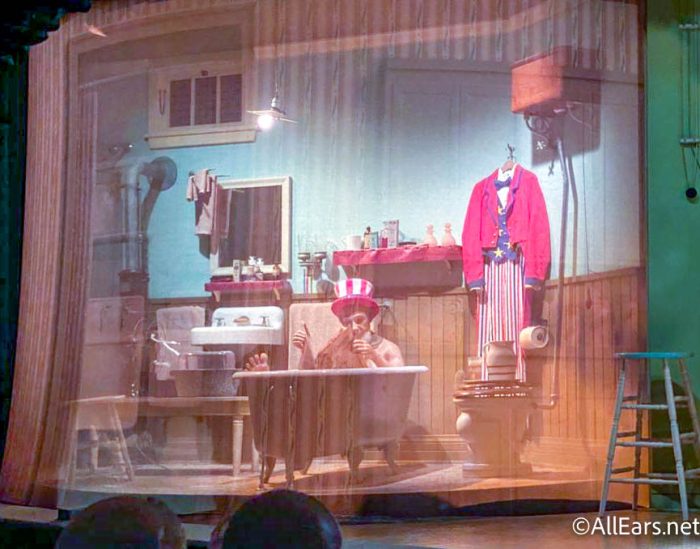 There are SO many chill rides in Disney World that don't have long lines or even lots of people on them. Those rides can feel like heaven when you need to get away from everything.
Go to First Aid Services
If you're on the verge of a panic attack or are having a panic attack, your body is going to probably feel overheated and dehydrated (especially in the Florida heat). You can go to First Aid Services for electrolytes and get what you need to feel better.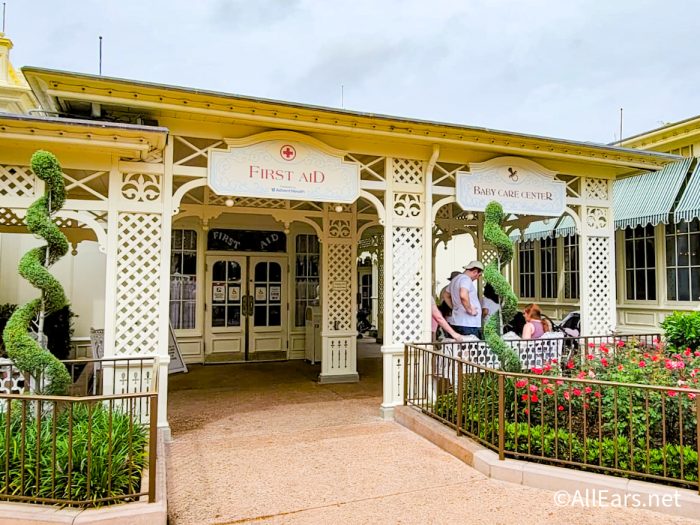 You'll find First Aid Services at each of the parks — check the map or the My Disney Experience app for the exact location.
Find Optional Viewing Areas For Fireworks
If you want to see the fireworks, but don't want to be shoulder-to-shoulder with other people, do not go where they go. You can easily see the fireworks in Magic Kingdom AWAY from Main Street, U.S.A. (although you won't be able to see the projections — but hey, you can watch it on YouTube later, right?). Watch the fireworks from Fantasyland instead.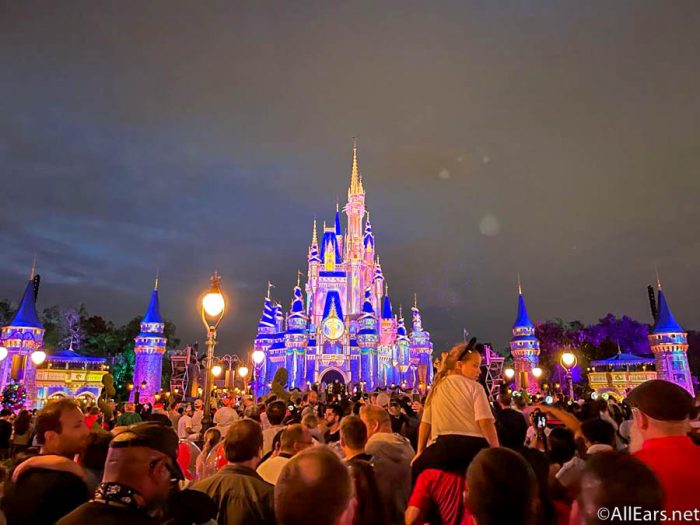 You might even have a better fireworks experience if you can hop on an outdoor ride during the show — there's nothing like seeing fireworks while zooming through Big Thunder Mountain Railroad. Even better? Ride lines tend to be shorter when the fireworks are happening.
Register for DAS
If you have severe anxiety, you do have another option. Disney has its Disability Access Service that is specifically designed to "assist Guests who have difficulty tolerating extended waits in a conventional queue environment due to a disability."
You can register for DAS either online or by visiting Guest Services at a Disney World park. Note that this service does not allow guests to skip the line — instead, guests with DAS still have to wait the same amount of time as guests in the standby line, but they do not have to physically stand in line.
So if you have anxiety and worry that you can't enjoy Disney World, don't! Just be prepared and know what to do when things start feeling a little stressful.
Join the AllEars.net Newsletter to stay on top of ALL the breaking Disney News! You'll also get access to AllEars tips, reviews, trivia, and MORE! Click here to Subscribe!

What's your best advice for avoiding anxiety in Disney World? Share it with us in the comments!