As the situation with COVID-19 continues to change and develop, AllEars will be bringing you the latest relevant news that could affect a theme park visit.
A lot has changed in Disney World since the parks reopened in the summer of 2020 after closing at the onset of the COVID-19 global pandemic.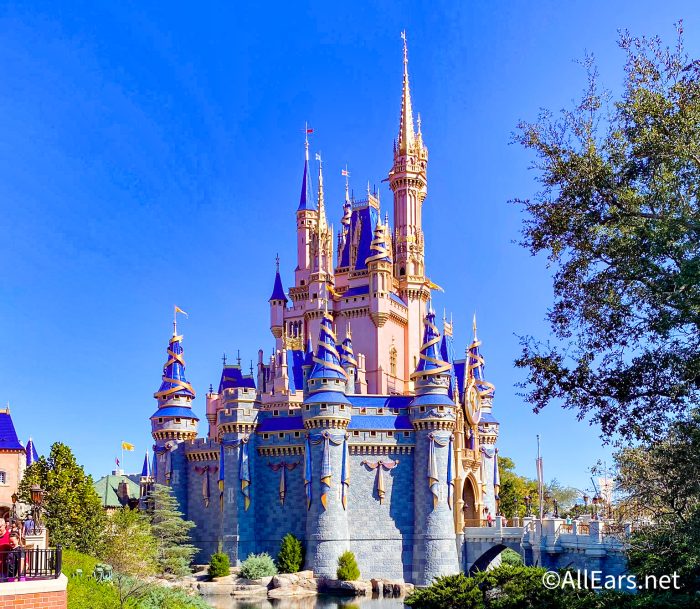 While we're now more than 18 months into the phased reopening, the COVID-19 situation continues to evolve with new strains being discovered, updates to health and safety recommendations from the CDC, and changing travel mandates. And, this has left quite a few guests wondering whether they should cancel their upcoming Disney trip. So, to help you answer that question, we're breaking down what we know so far.
It's been an unpredictable 18 months, so you might find yourself going from full-on vacation planning to questioning whether you should toss the trip altogether. And, though the parks have been open all this time, it's still hard to say exactly what 2022 holds. But, there are some things we do know!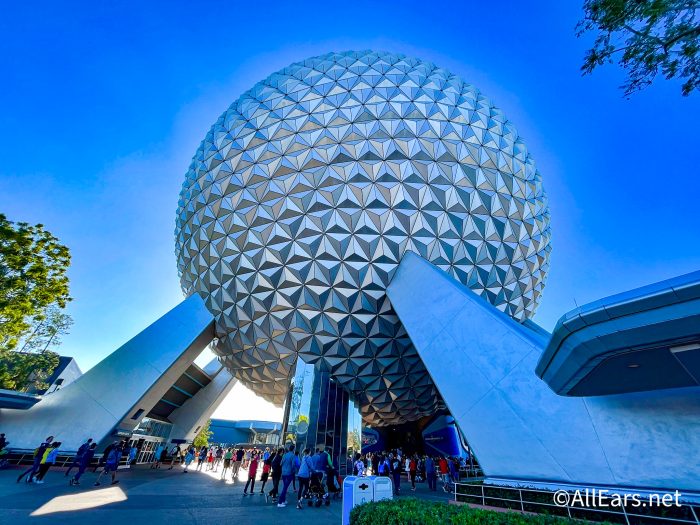 When Are You Going?
The first thing to keep in mind when considering your 2022 Disney World vacation is that there are still a lot of modifications and health and safety measures in place that make your Disney vacation look and feel a bit different.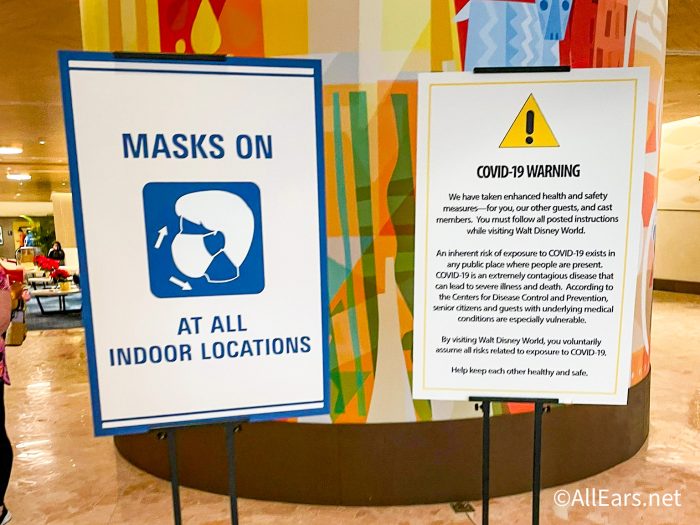 Disney still has many restrictions in place, including Park Pass reservation requirements, face mask mandates at all indoor locations, modified character meet and greets, select park hopping hours, and more. And, while we know that more entertainment options will be returning in 2022, we don't know when.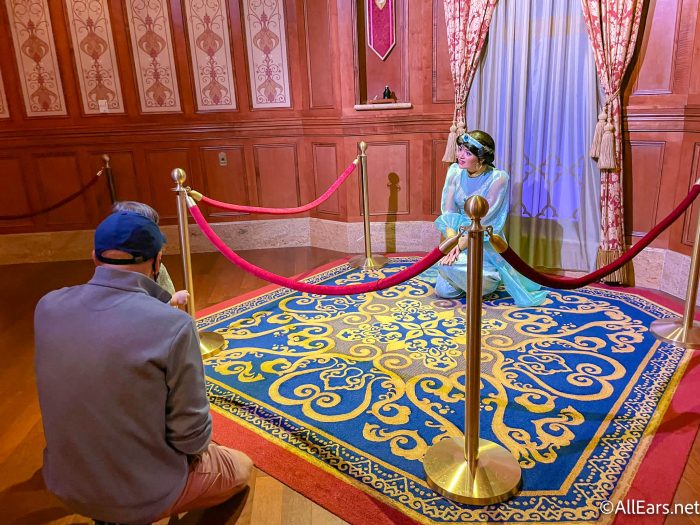 Disney has been keeping reopening dates and health and safety updates pretty quiet until right before they're ready to debut so it is possible that by the time you travel to Disney World, more things will be back in place. But, you should still be prepared to have a modified experience in 2022.
What We Know
One thing that we've noticed time and time again since Disney World reopened is that things can (and do) change on a daily basis. So, it's important to stay diligent and monitor Disney's updates as your trip approaches.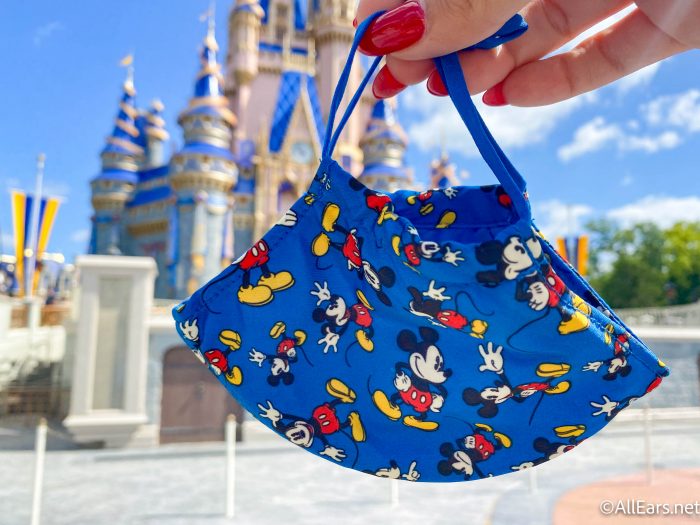 By March 2022 all of the Disney hotels and most dining locations will have reopened. But, there are still a few fan-favorite spots that remain closed like Hoop Dee Doo Musical Revue at Disney's Fort Wilderness Resort, 1900 Park Fare at Disney's Grand Floridian Resort & Spa, and Jiko at Disney's Animal Kingdom Lodge.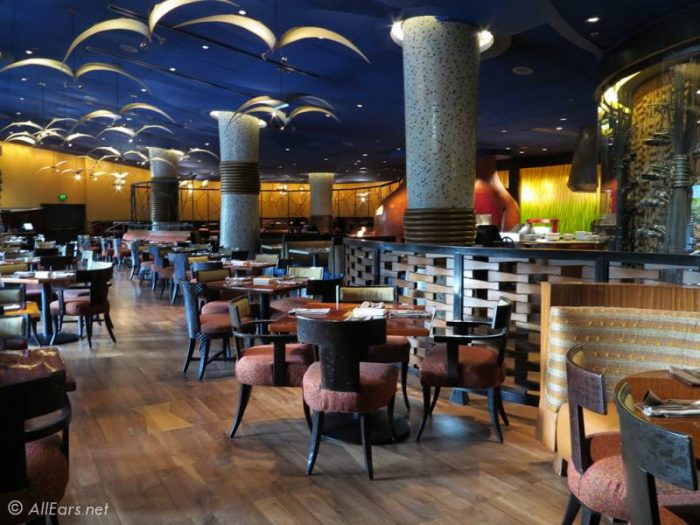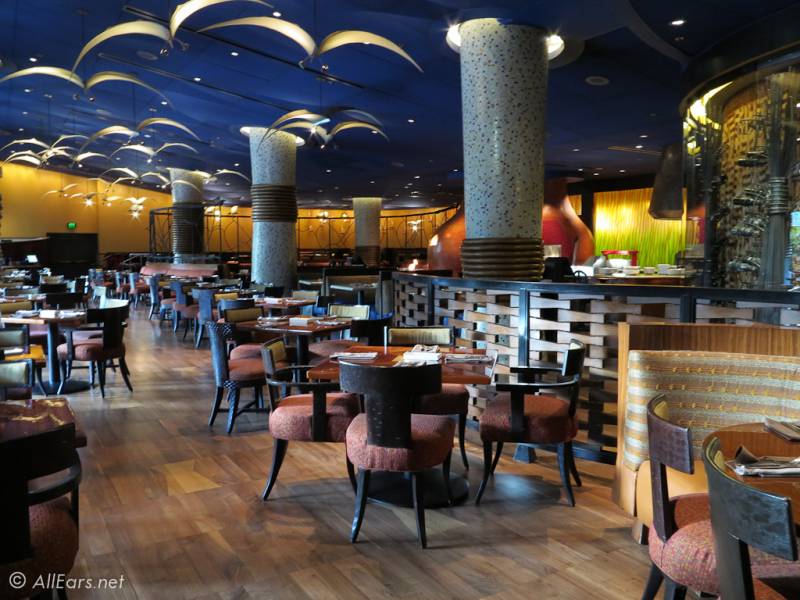 And, while parades are still modified as Character Cavalcades, more entertainment options are set to return in 2022. For example, Disney has confirmed that the Festival of the Fantasy Parade will be back at Magic Kingdom and Fantasmic! will return to Disney's Hollywood Studios sometime this year.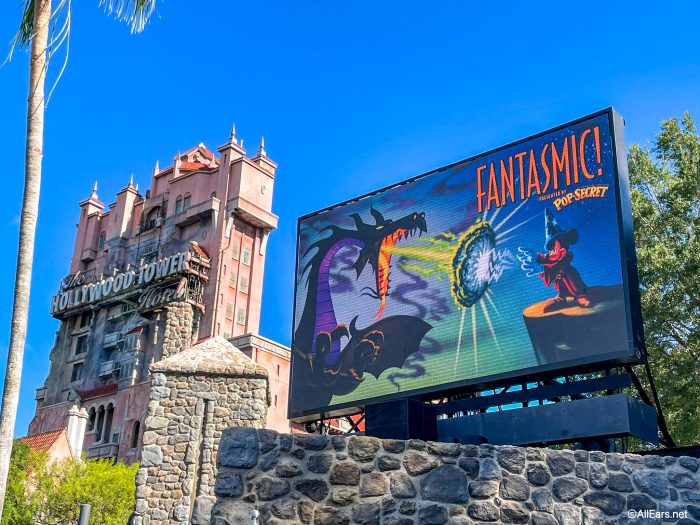 The Walt Disney World 50th Anniversary has also brought a variety of new experiences to the parks like Remy's Ratatouille Adventure, the Creations Shop, and the Space 220 restaurant at EPCOT. Plus, more new things are coming like the Guardians of the Galaxy: Cosmic Rewind roller coaster which will open in Summer 2022.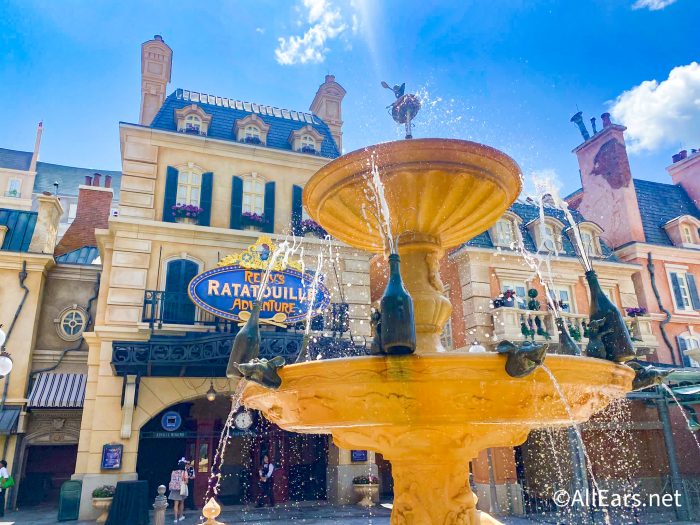 So, while much is still different about your park experience, you'll still be able to find something new that you likely haven't done before when you visit.
Disney World Health and Safety Measures
Over the past year, Disney World has significantly reduced its health and safety measures throughout the parks and resorts. It began with the removal of temperature checks, less social distancing, and now face masks are only required to be worn when indoors and when using select Disney World transportation.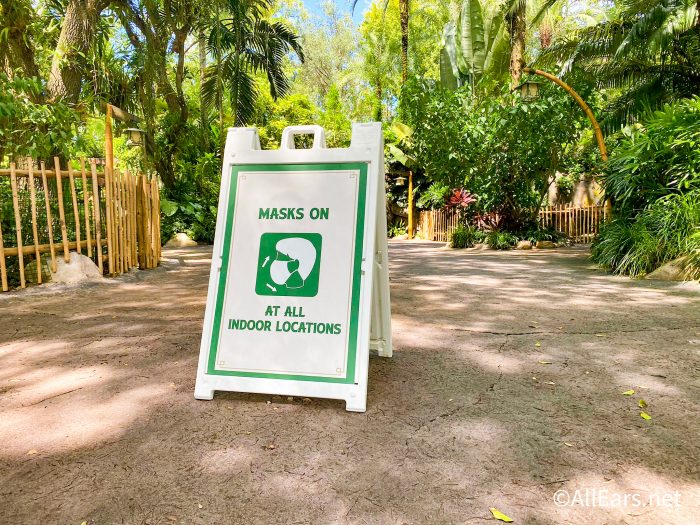 Social distancing has also mostly been eliminated with stores no longer monitoring capacity numbers, attractions seating every seat in ride vehicles, distancing markers eliminated from queues, etc.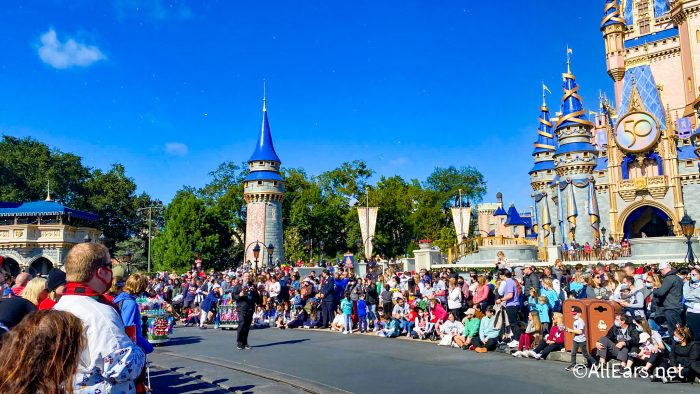 At this time, masks are still not required outdoors, but that could change. The current face mask policy has been in place since summer 2021 and the COVID-19 situation continues to change rapidly with new strains emerging over time and posing a threat like Delta and Omicron.
Additionally, Disney World still has limited capacity in place around the parks right now, though executives have stated that they are increasing capacity numbers and percentages slowly. And, while an official capacity number has not been released by Disney, the increase of crowds can be seen in the parks both on busy days and during less popular times of the year to visit.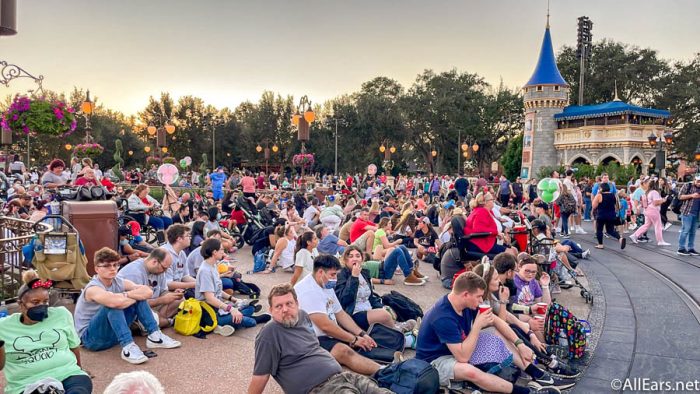 Aside from what we know is happening in Disney World, you'll also want to factor in both local and federal government COVID-19 updates, as travel restrictions and quarantine periods have continued to change over time.
Depending on where in the world you live, your country may request self-quarantining upon return from Florida, or you may need to produce a negative COVID-19 test. Additionally, the U.S. has testing requirements for international travelers in place right now.
So, Should You Cancel Your Trip?
With all four parks reopened, you can still enjoy a relatively "normal" vacation to Disney World, with the exception of a few aspects that you'll need to adapt to like the indoor face mask mandate.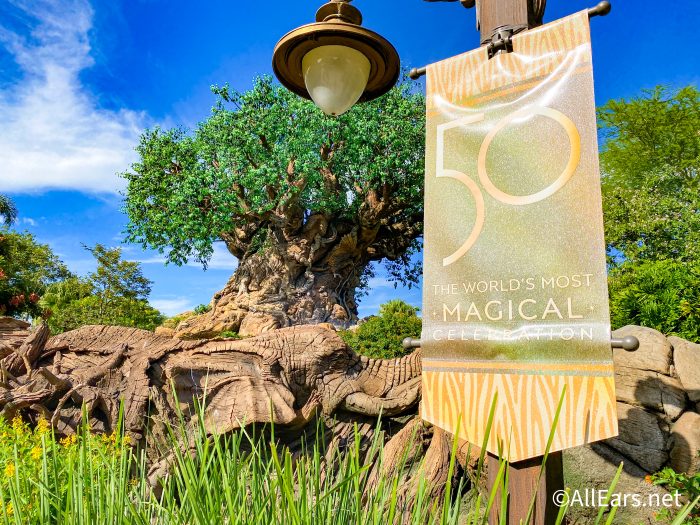 Though, we do recommend closely monitoring the latest updates from Disney World as well as local health officials because this could change.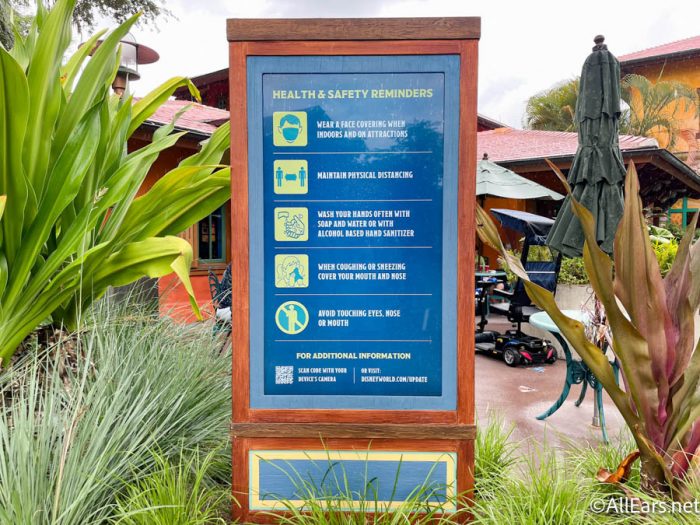 It's also important to keep in mind that aside from the face mask policy, most of the additional health and safety measures are no longer around in the parks and resorts. So, if you feel uncomfortable being shoulder-to-shoulder with other guests during fireworks shows or don't want to be seated next to a stranger on attractions then this may not be the best time to visit.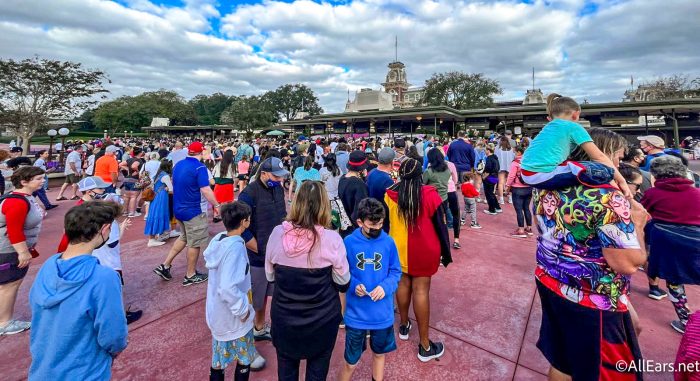 All in all, there's no definitive answer for what you should do if you have a trip coming up soon. Ultimately, it is up to you and your family to decide what is best for you.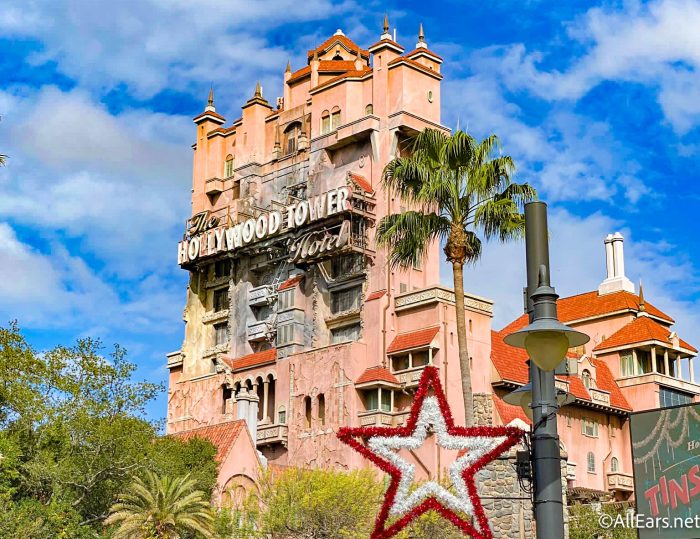 You can learn more about the current health and safety guidelines, travel updates, and more to help you decide below: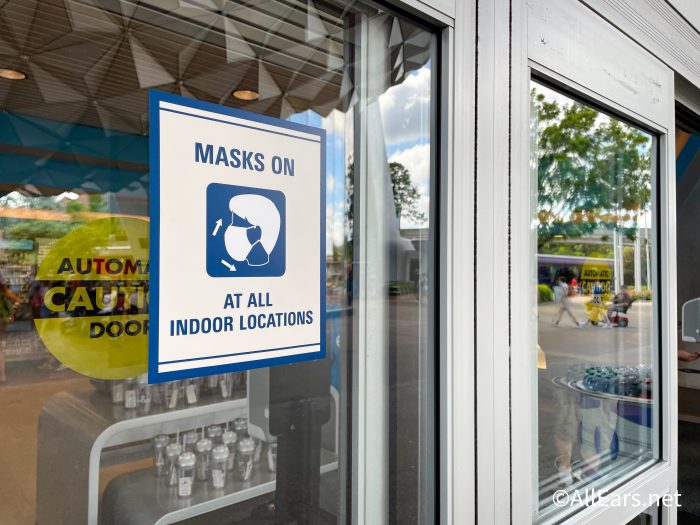 Of course, we're keeping close track of all the health and safety updates, Disney Park changes, and more, so be sure to stay tuned to AllEars for everything you need to know as you decide whether you'll be vacationing in 2022!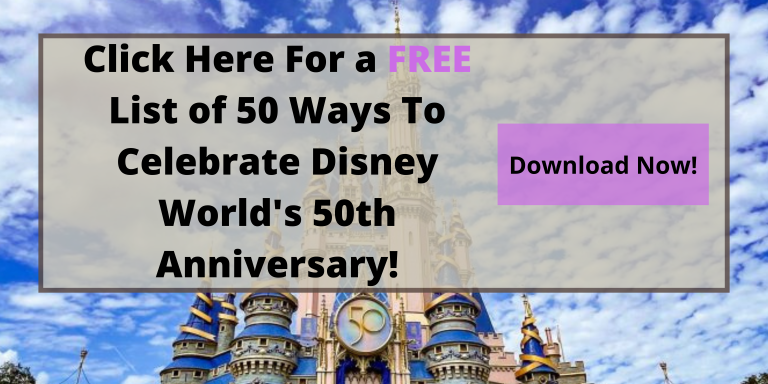 Do you have a Disney trip coming up soon? Let us know in the comments!