As the situation with COVID-19 continues to change and develop, AllEars will be bringing you the latest relevant news that could affect a theme park visit.
Both domestic and international travel policies have evolved a lot in the U.S. over the past year due to the ongoing COVID-19 health crisis.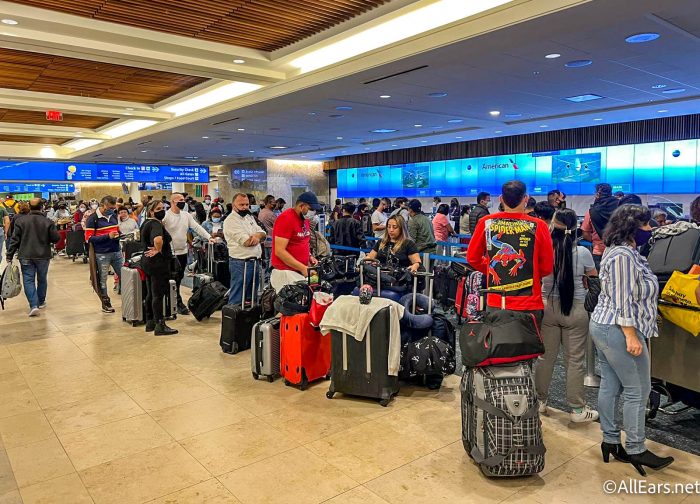 While the U.S. relaxed international travel restrictions in November 2021, we're starting to see some put back in place due to the emerging strain known as B.1.1.529 or the "Omicron" variant. And, if you'll be traveling anytime soon, we're taking a look at all the current restrictions and advisories you'll need to know about!
What We Know About the Omicron Variant
According to an article shared by the World Health Organization (WHO), the "Omicron" variant was first reported to health officials on November 24th, 2021 from South Africa. While more is still being learned about the strain, the WHO has deemed it a "variant of concern," as some of the strain's mutations have been found to be concerning and "preliminary evidence suggests an increased risk of reinfection" compared to previous COVID-19 strains.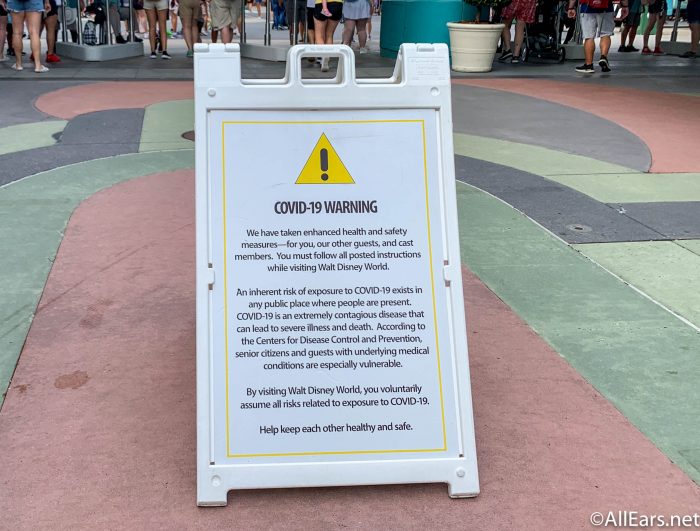 Since the first case that was reported in November, the Omicron variant has been found in a minimum of 145 nations as of January 5th, 2022 as reported by the New York Times.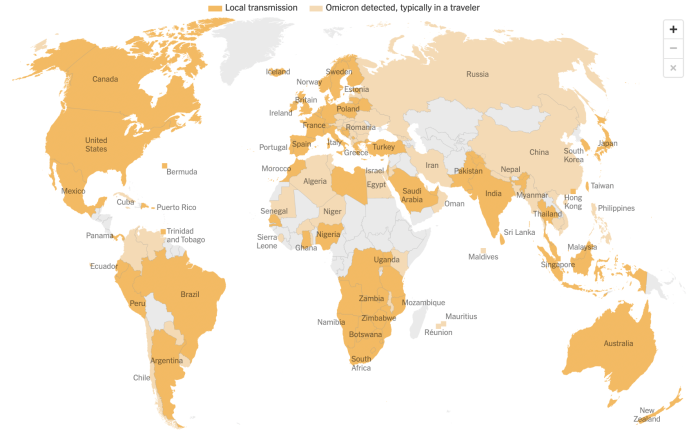 The new strain was officially found in the US on December 1st, 2021, with the first confirmed case of the Omicron COVID-19 variant identified in California, according to CNN. More cases have since been identified in all other states and Click Orlando reports that the Omicron strain is now the dominant variant in the U.S.
The spread has also led the U.S. to set several global daily records of COVID-19 cases, with more than 1 million cases being reported on Monday, January 3rd, 2022 as shared by Newsweek.
Current Travel Restrictions
U.S. International Travel Restrictions
Before the Omicron variant had been identified in the U.S., President Biden did implement new international travel restrictions for those coming from South Africa, Botswana, Zimbabwe, Namibia, Lesotho, Eswatini, Mozambique, and Malawi that began on November 29th, 2021. However, the White House has since revoked its travel ban against these countries.
On December 28th, 2021, a new proclamation was issued that revokes the previous proclamation that instituted the travel bans. According to the new proclamation, the travel bans were initially put in place to "slow the spread" of the Omicron COVID-19 variant. But the proclamation knows that since that time the nation's health officials have made progress in understanding the Omicron COVID-19 variant and Omicron has spread to more than 100 countries, with the United States being one of them.
Thus, as of December 31st, 2021, at 12:01AM ET, the travel bans against the south African countries have been lifted.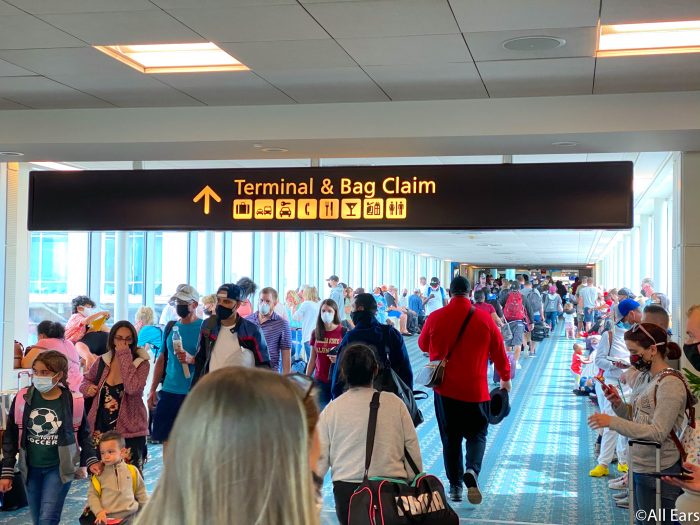 These international travel restrictions would have joined others that have previously been in place since the U.S. reopened its borders to those who are fully vaccinated on November 8th, 2021.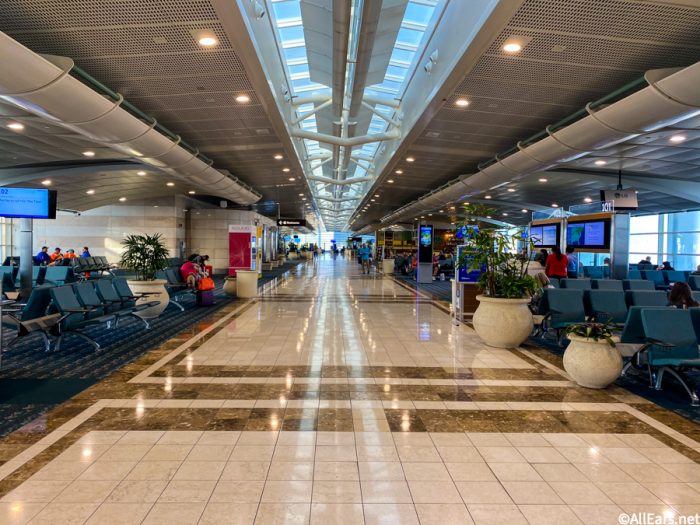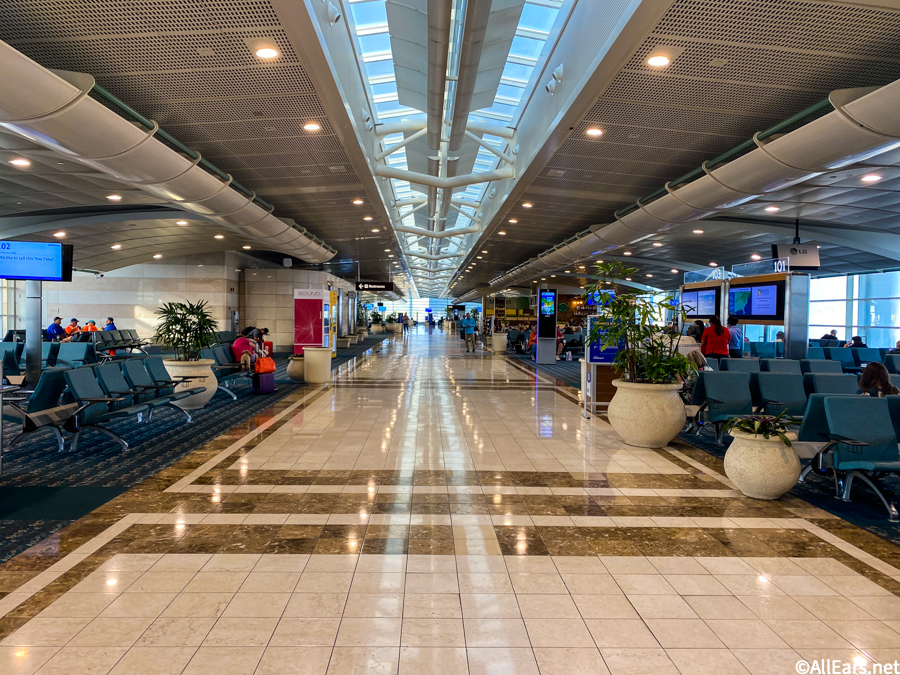 Currently, all international travelers (including U.S. citizens) must provide proof of a negative COVID-19 test regardless of vaccination status. And, due to a recent update to testing restrictions that began on December 6th, 20221, both those who are considered fully vaccinated (2 weeks after receiving the final dose of the vaccine) and those who are unvaccinated must show proof of a negative test that was taken no more than one day before traveling.
These restrictions can be found on the CDC website.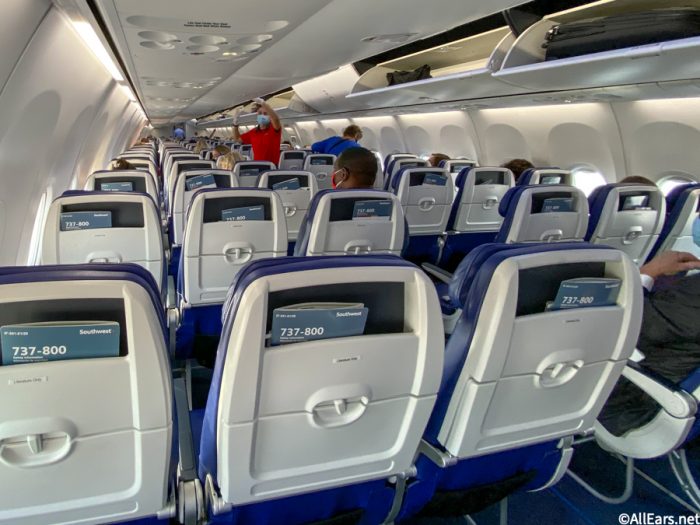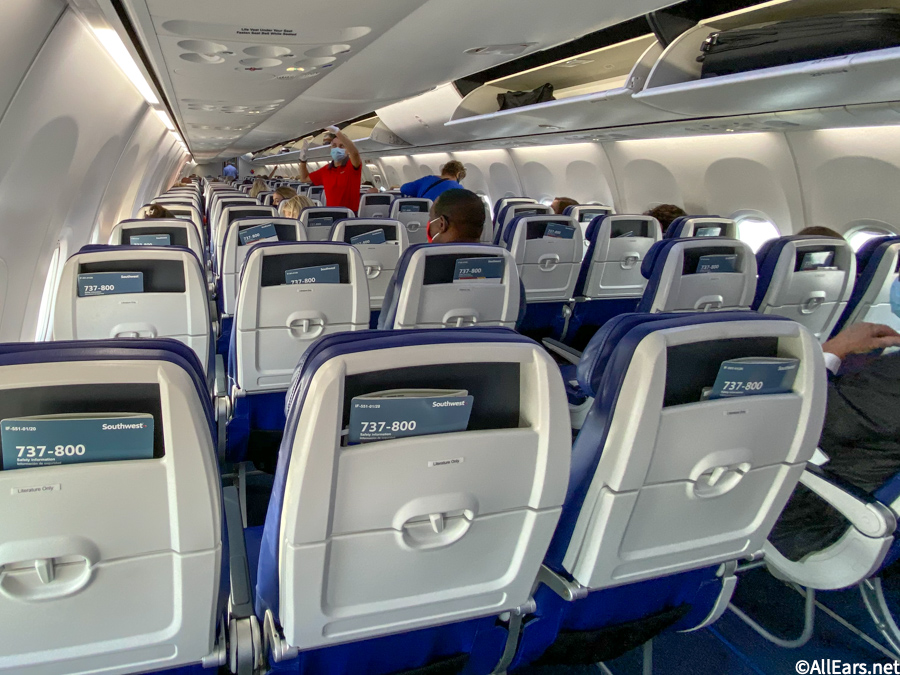 The CDC also recommends that all travelers then test for COVID-19 again 3-5 days after travel, though this is not required. And, while these restrictions have been in place for nearly a month, they could continue to change.
CDC Travel Restrictions
The CDC has worked closely with the U.S. government to provide recommendations for international travel restrictions and most recently advocated for the shortening of the COVID-19 testing window, according to The Washington Post.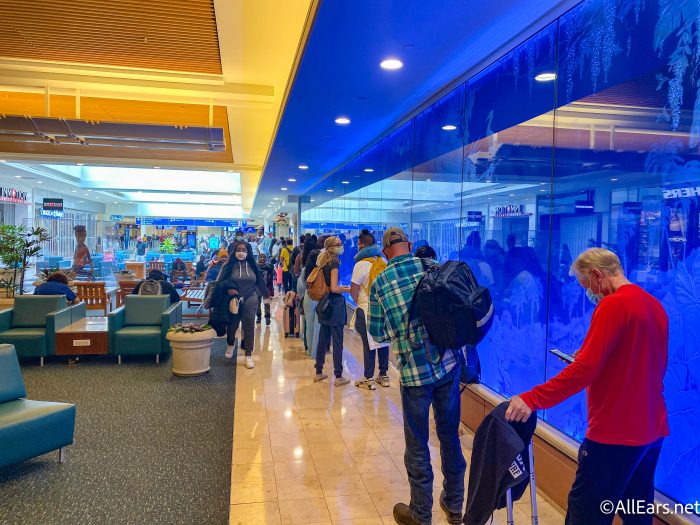 They are also expected to recommend that unvaccinated international travelers quarantine for a minimum of seven days after returning in addition to receiving a second COVID-19 test 3-5 days later.
State of Florida Travel Restrictions
When it comes to travel restrictions in the state of Florida, however, there are currently none in place. And, it is unlikely that this will change as more is discovered about the Omicron variant, as Florida Governor Ron DeSantis stated in a recent press conference that "the threat of a new worrisome COVID mutation won't change his pledge to stand firm against lockdowns and vaccine mandates."
On December 7th, 2021, Spectrum News 13 reported that Florida had reported its first cases of Omicron and cases have since more than doubled in the state according to the Herald-Tribune.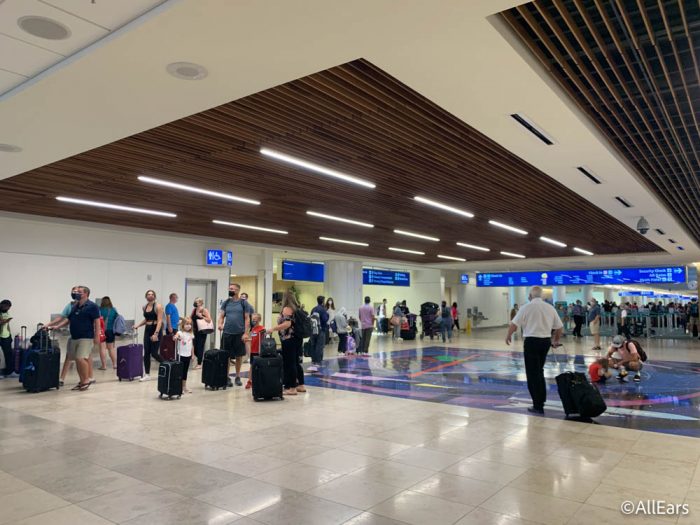 If you have plans to travel outside of the U.S., it is also important to know international travel policies for the country that you are headed to. You can learn more about those here.
Other Travel Restrictions
If you're planning on traveling to Aulani, A Disney Resort & Spa in Hawaii, note that updated travel restrictions in the state could impact your trip. The government of Hawaii is considering making changes to their Safe Travels Program when it comes to quarantine requirements and COVID-19 vaccines. Travelers seeking to use their vaccine status to be exempt from the mandatory quarantine requirements in the state might need to be up-to-date on booster shots soon. Click here for more details on these potential updates.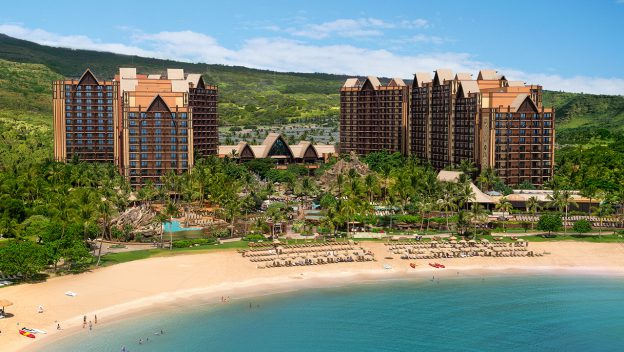 Over in Hong Kong, Hong Kong Disneyland is closed due to COVID-19 restrictions and is set to be closed at least until February 3rd, 2022. Additionally, Hong Kong banned international flights from 8 countries in early January. These bans were set to last 2 weeks. These bans may be extended or rules for visiting Hong Kong may be updated. Specific requirements can vary — click here to visit the Hong Kong website for the latest information.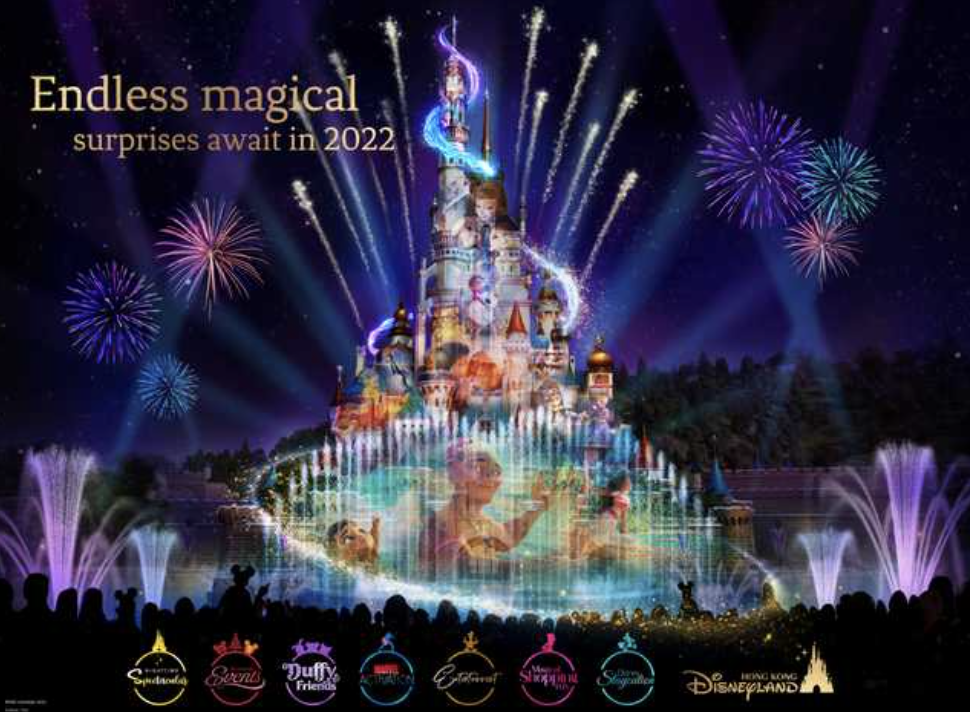 Note that the travel restrictions, rules, regulations, or recommendations that apply in specific countries or within specific states in the United States can vary and change.
Other Travel Advisories
Aside from current travel restrictions, several health organizations have also announced travel advisories for select groups of people. For example, the WHO recently issued a statement advising the following: "Persons who are unwell, or who have not been fully vaccinated or do not have proof of previous SARS-CoV-2 infection and are at increased risk of developing severe disease and dying, including people 60 years of age or older or those with comorbidities that present increased risk of severe COVID-19 (e.g. heart disease, cancer and diabetes) should be advised to postpone travel to areas with community transmission."
Plus, both the CDC and State Department have since upgraded their travel advisory for Canada to Level 4 due to the growing spread of the Omicron variant, meaning that a 'Do Not Travel' advisory is now in place for those traveling from the U.S. according to Yahoo News. This joins roughly 80 other locations worldwide that are currently deemed Level 4 by the CDC.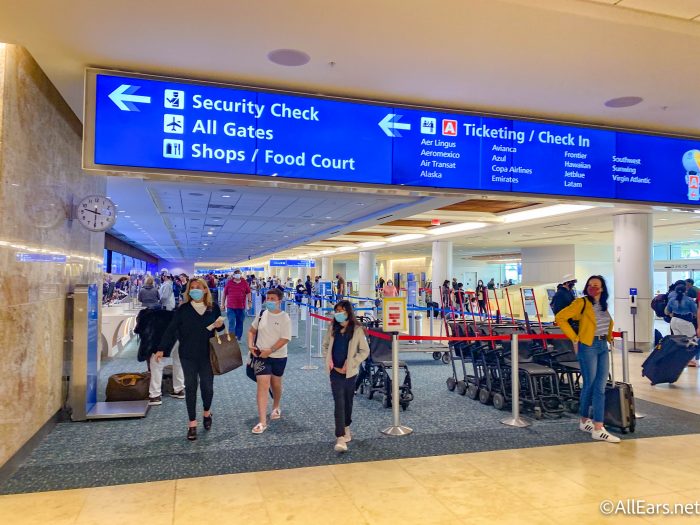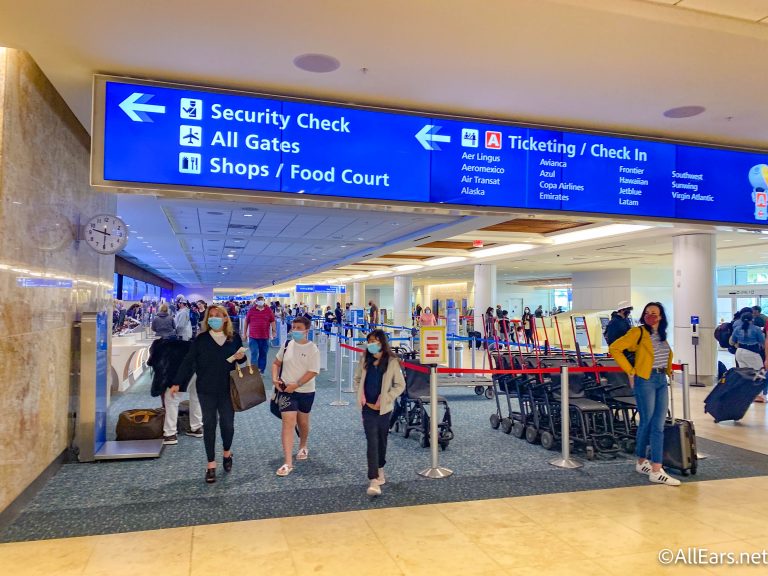 Additionally, the CDC shared a statement on the new Omicron variant, recommending that everyone (regardless of vaccination status) wear face masks in all "public indoor settings" that are located in areas that have been deemed to have a "substantial" or "high" community transmission, wash hands frequently, and maintain physical distance from others.
These recommendations are currently applicable to the area where Disney World is located, as the CDC has upgraded Orange County Florida from the "substantial" community transmission tier to the "high" community transmission tier.
According to The New York Times, Pfizer-BioNTech has shared that the COVID-19 booster shot provides "significant protection against Omicron," while two doses "may not be sufficient to protect against infection," though evidence suggests that it may offer "protection against severe disease." The booster shot is now recommended to be administered five months after the second dose of the vaccine, according to the latest CDC update.
The recommendations on face masks, hand washing, and distancing are in addition to encouraging anyone 5 years and older to receive the COVID-19 vaccine and booster shot.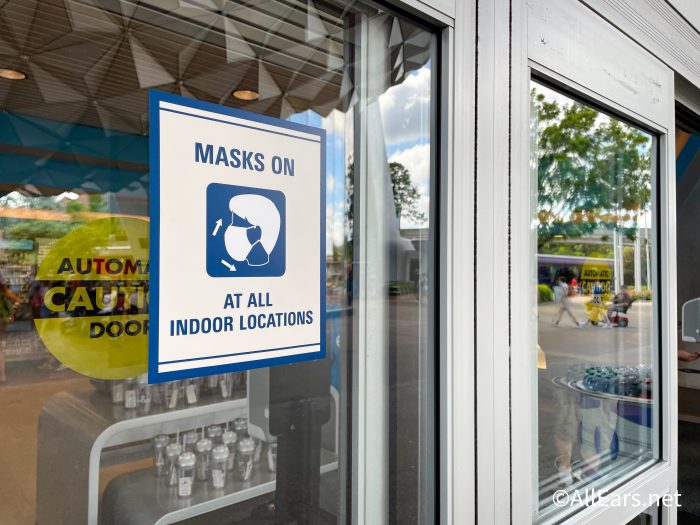 And, when it comes to the state of Florida, the Florida Department of Health issued a public health advisory recommending that both residents and visitors wear face masks "if social distancing is not possible, both indoors and outdoors." They also suggest avoiding "closed spaces, crowded places, and close-contact settings."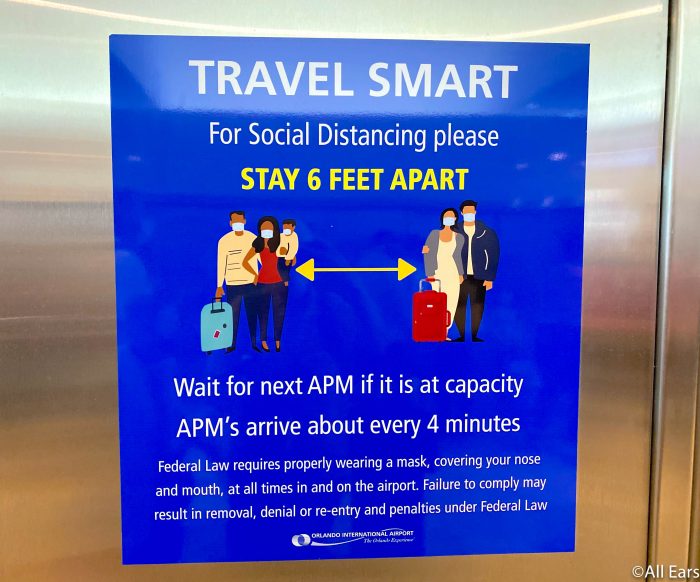 Of course, this is a developing story, so be sure to check back with AllEars for more of the latest travel updates to know before you make your way to Disney World!
Join the AllEars.net Newsletter to stay on top of ALL the breaking Disney News! You'll also get access to AllEars tips, reviews, trivia, and MORE! Click here to Subscribe!