Disney's newest cruise ship — the Disney Wish — is ready to set sail, and we're taking you with us as we explore the entire ship ahead of its official launch.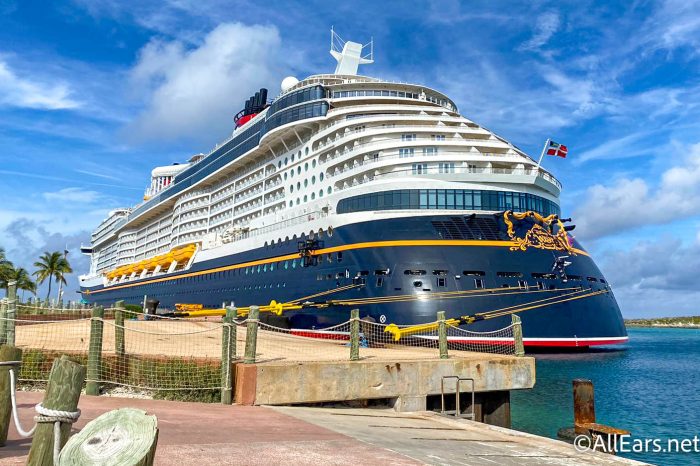 We've already given you details about the dining options on the Wish, a look at things to do while onboard, and a peek at the staterooms, but before you can do any of that, you have to get ON the ship. Here's everything you need to know about what it's like to do the COVID-19 testing and all other steps required to get on the Disney Wish.
Note that this post is based on our personal experience and the information on the Disney website as of July 2022. Things can change constantly, particularly when it comes to Disney's COVID-19 rules and regulations. Be sure to check the Disney Cruise Line "Know Before You Go" website ahead of your trip to see if/how things have changed.
Also, note that our experience was generally focused on the Disney Wish, but most rules apply generally to all Disney cruises. Again, be sure to check the rules ahead of your trip.
COVID-19 Vaccination
The first thing you need to know is that Disney Cruise Line currently requires ALL individuals who are eligible to receive a COVID-19 vaccine (based on U.S. eligibility standards) to be fully vaccinated against COVID-19. 
Thus, all guests going on Disney Cruise ships who are ages 5 and up must be fully vaccinated at the time of the sailing.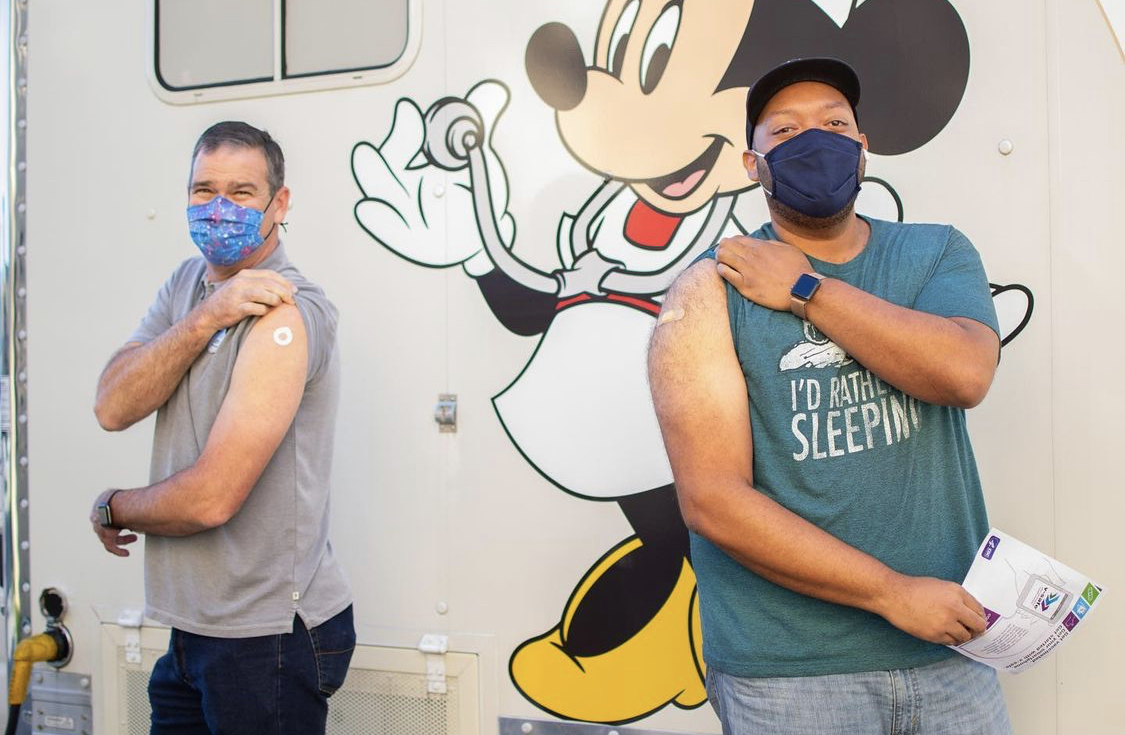 Disney Cruise Line accepts Pfizer, Moderna, Johnson & Johnson, and other vaccines, as identified in the screenshot below. Guests may also be able to "mix and match" vaccines to get an appropriate combination to have them be considered "fully vaccinated." It all depends on the definition from the Centers for Disease Control and Prevention (CDC).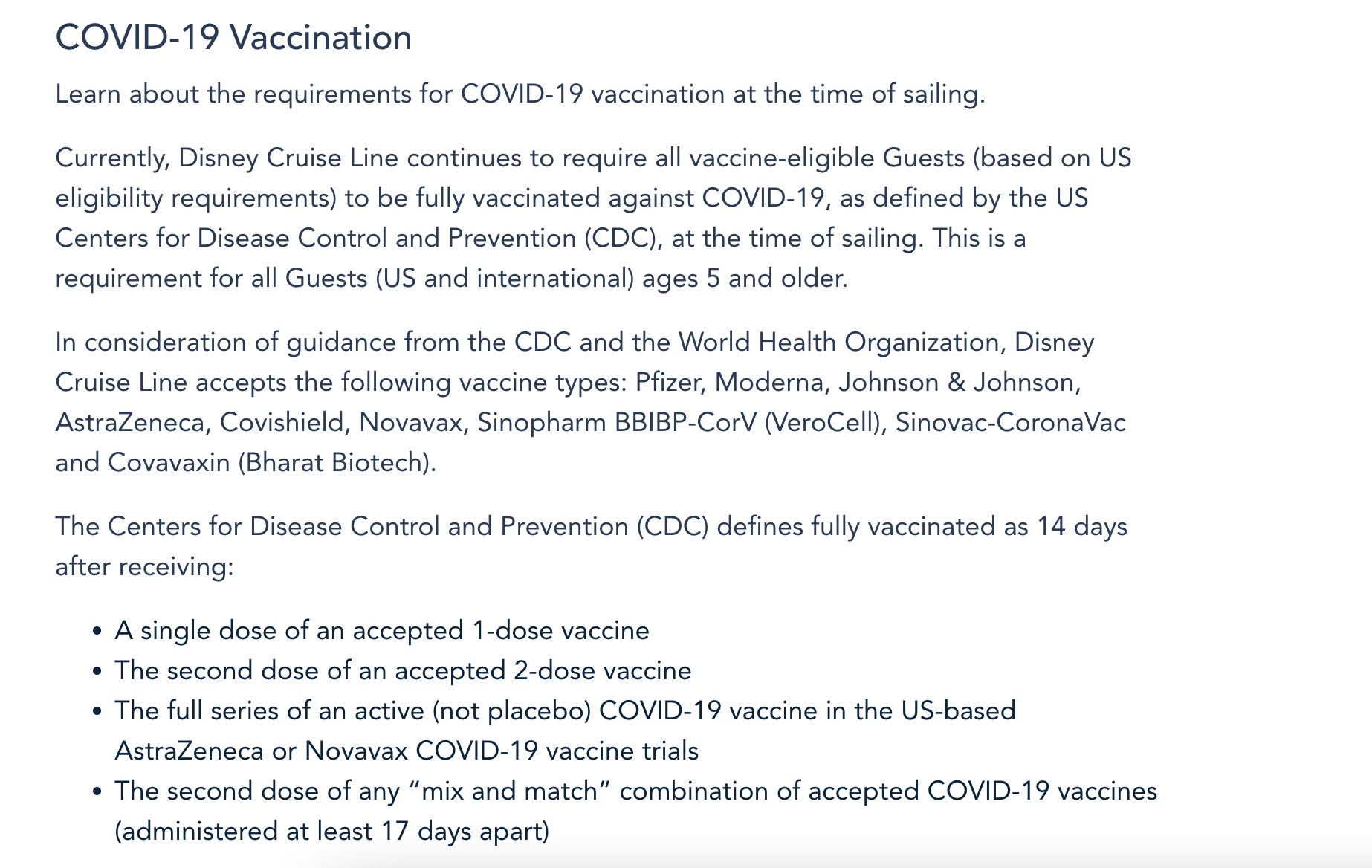 Note, however, that the CDC defines "fully vaccinated" as 14 days AFTER receiving whatever last dose is needed to meet the definition. Keep in mind that guests will need to hit this 14-day mark at the time of sailing, so you'll want to make sure any final doses required are obtained well in advance of your vacation.
Guests must not only be fully vaccinated, but they must also provide proof of that vaccination to Disney Cruise Line through the Safe Passage website. 15 days before sailing, you can create your Safe Passage website account. This is the website that Disney utilizes for testing and COVID-19 vaccination verification. All individuals 18 years and older must create their own individual Safe Passage account. Parents or legal guardians can use their own accounts to provide information on behalf of minors.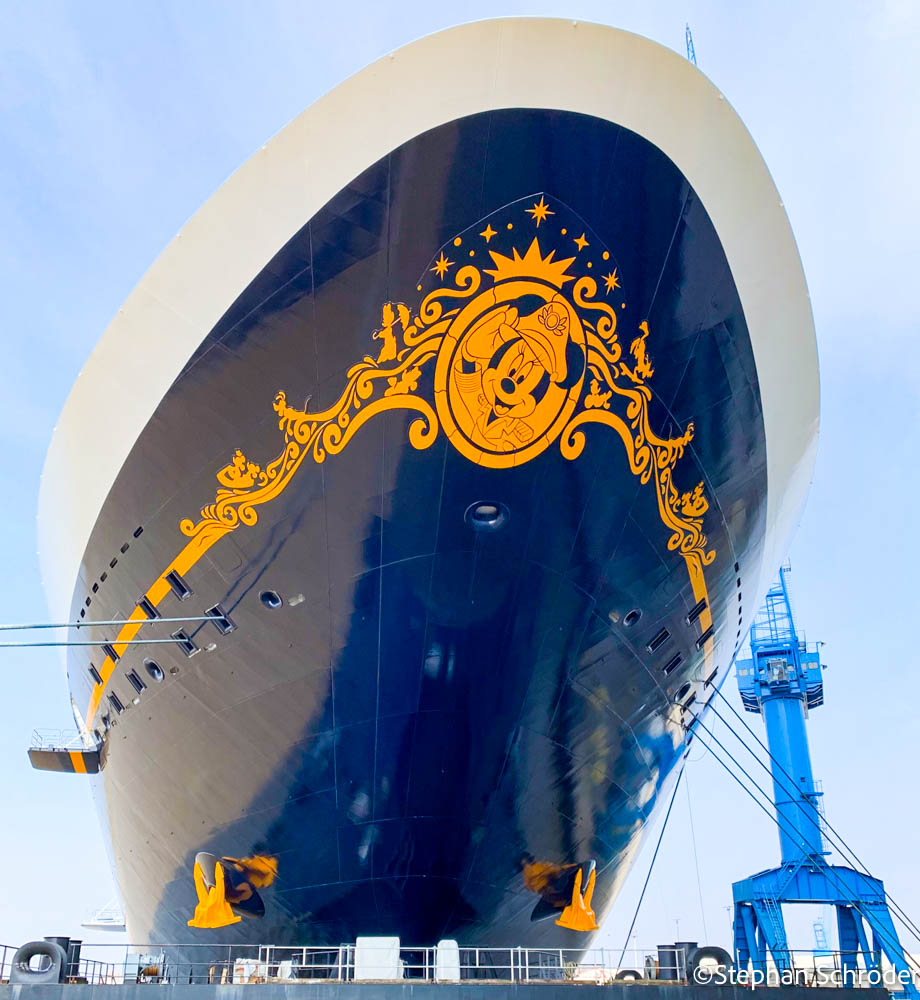 Remember to bring all proof of COVID-19 vaccination with you to the cruise line terminal as well.
COVID-19 Testing
In addition to being fully vaccinated, there are certain COVID-19 testing requirements that guests must meet before going on a Disney cruise.
Note that this post is based on requirements for those sailing out of U.S. ports. Things can be different when sailing out of Canada or Europe, so you'll want to carefully examine what rules you'll need to follow.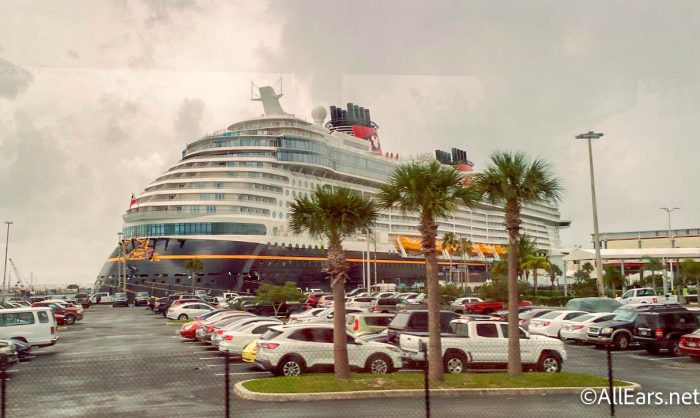 Let's go over the testing requirements for fully vaccinated guests vs. young kids who can't get fully vaccinated yet:
Fully Vaccinated Guests
For sailings from U.S. ports, fully vaccinated guests have to provide a negative COVID-19 test result for a test that was taken no more than 2 days before setting sail in order to be exempt from the embarkation COVID-19 testing that takes place at the terminal. Note that this test is something you'll have to pay for on your own.
In summary, you either provide proof of a negative COVID-19 test (taken no more than 2 days before setting sail) or you'll have to do the COVID-19 testing at the terminal.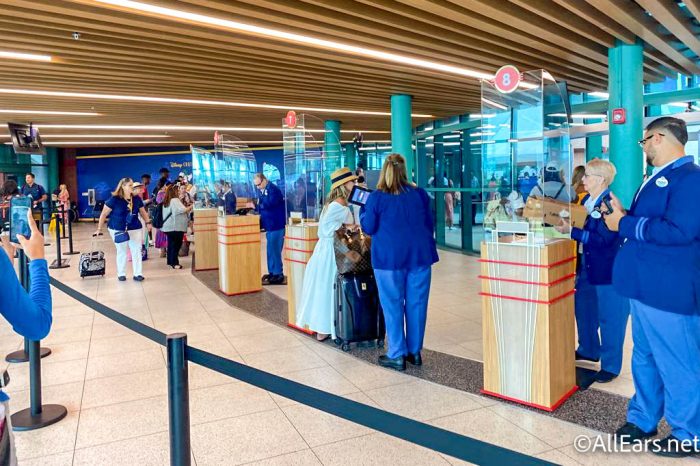 If you take that COVID-19 test no more than 2 days before setting sail, you'll need to upload your results into the Safe Passage website by midnight prior to embarkation day. For little ones 5 and up who need to provide proof of COVID-19 testing, a parent or legal guardian will need to use their own account to provide the information on behalf of any minors.
What kind of pre-trip test is allowed? Disney notes that antigen tests have to be "completed using a proctored telehealth service and come with digital results that can be uploaded to the Safe Passage website." A nucleic acid amplification test (NAAT) or PCR test also is accepted by Disney. You'll be able to purchase the COVID-19 test you need through Disney's third-party vendor, Inspire Diagnostics, or you can get it from an online testing supplier or pharmacy of your choice.
Note that Disney does say you can get a PCR at-home test directly from the Safe Passage website, and that for PCR tests specifically they must be completed and mailed back 3 days before sailing. That seems to be a bit of an exception to the 2-day rule mentioned above.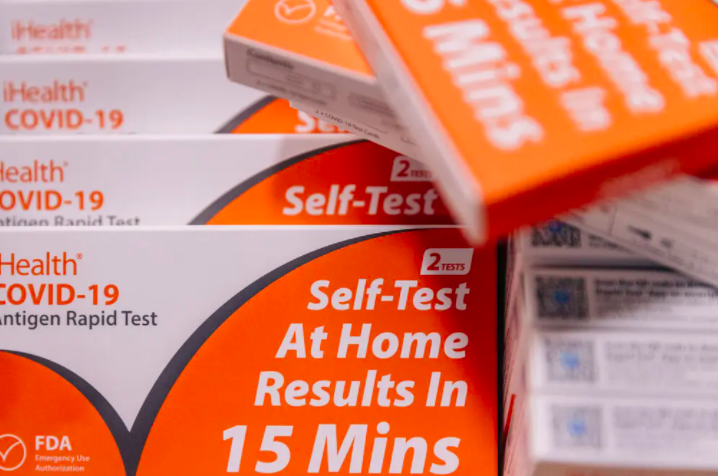 If you don't want to do an at-home test, you can purchase and schedule a pre-trip COVID-19 test that'll be performed at an Inspire Diagnostics testing location near the Disney Cruise Line terminal. Again, PCR tests have to be completed 1-3 days before the sail date, antigen tests have to be done within 2 days of the sail date. Remember to bring all paperwork with you to the terminal.
What if you don't upload your pre-trip COVID-19 test results to Safe Passage by midnight prior to embarkation day? If you don't meet that requirement, then you'll need to take a COVID-19 test at the cruise terminal before you board. You'll be charged for the cost of that test at the terminal. Keep in mind that those who test positive at this stage will have to undergo a 2nd COVID-19 test (as a confirmation of the situation).
The cost is as follows:
$74 plus tax for the initial antigen test
(if needed) $125 plus tax for a confirmatory PCR test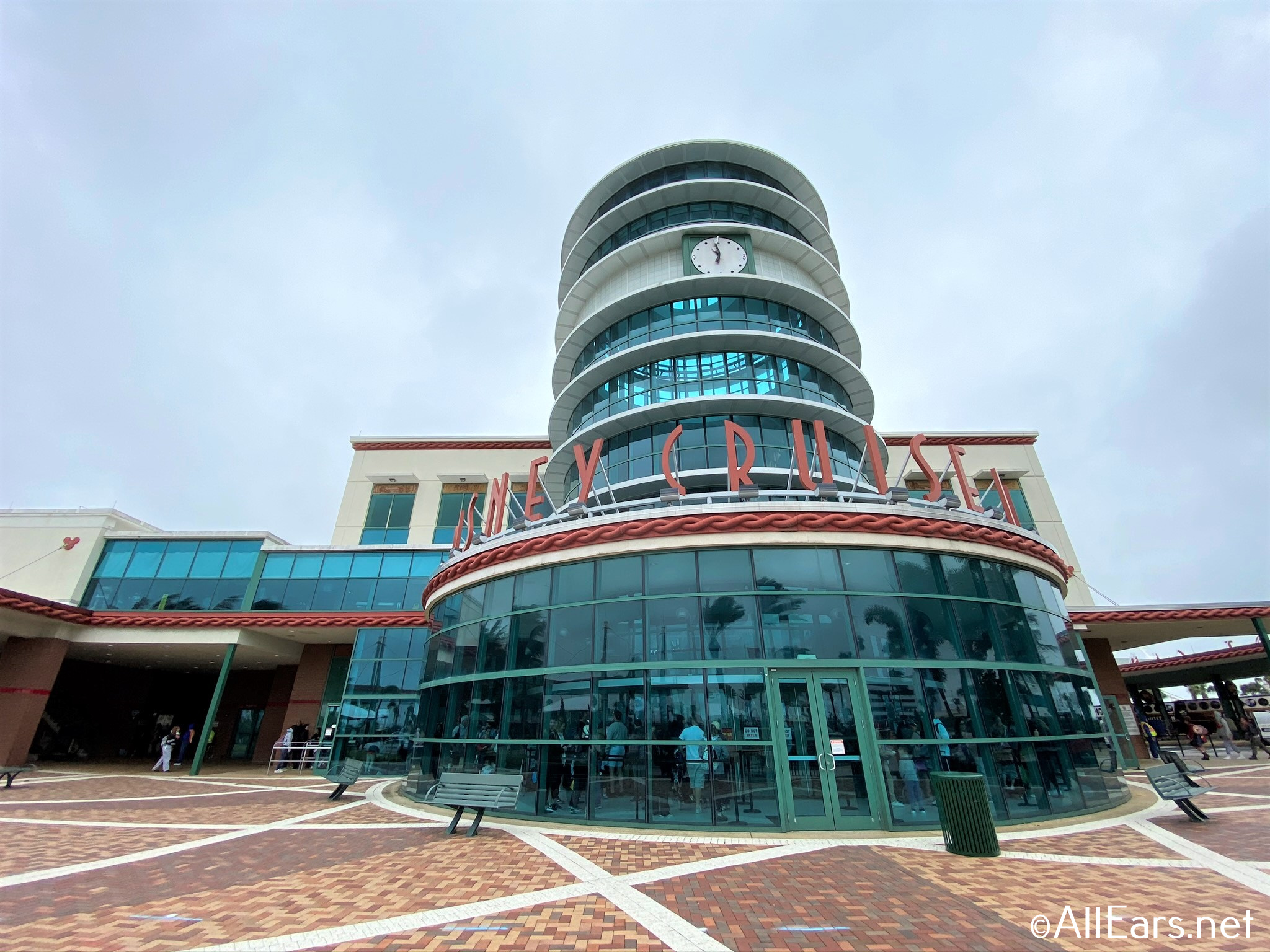 Your COVID-19 test results are very important. If a guest gets confirmed positive COVID-19 test results, they and those sharing the same stateroom, as well as other "close contacts" will NOT be allowed to board. 
Kids Ages 4 and Under
What about younger guests who cannot be fully vaccinated because of their age? Guests who are ages 4 and under (who cannot be fully vaccinated because of their age) have to provide proof of a negative COVID-19 test result taken no more than 3 days before their sail date. This test is one the family will have to pay for on their own.
What tests are accepted? Disney notes that the COVID-19 test can be a Nucleic Acid Amplification Test (NAAT), a rapid PCR test, or a lab-based PCR test. Rapid antigen tests are not accepted. Remember that these results need to be properly uploaded through the Safe Passage website.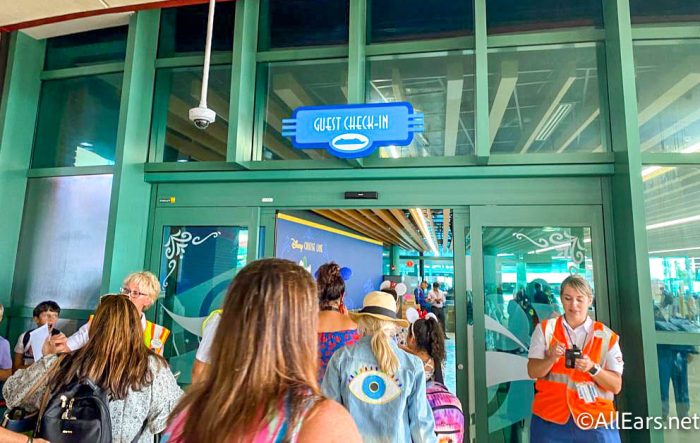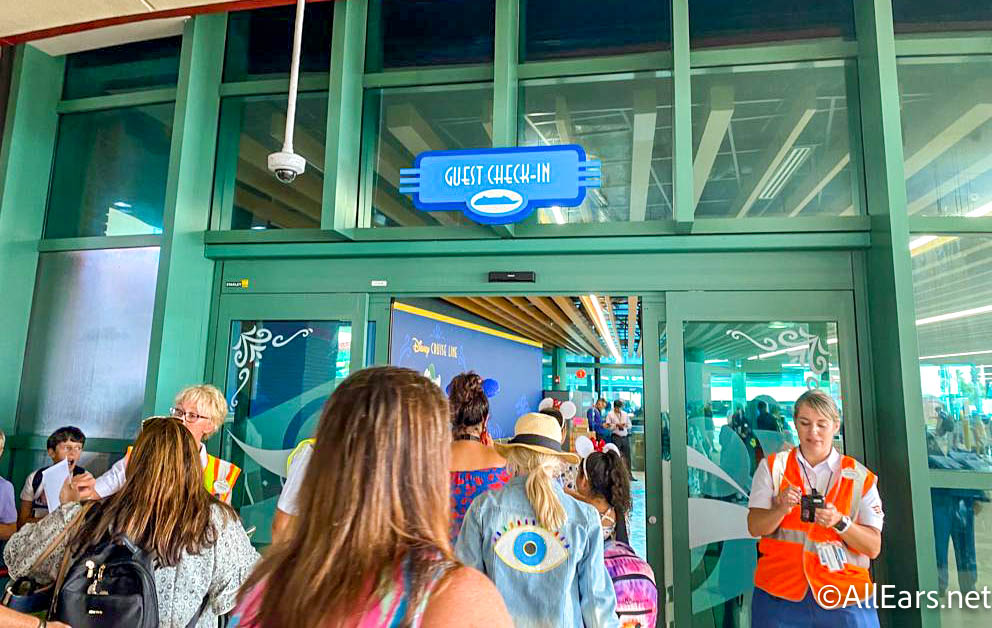 Children who are 4 and under will also have to get a COVID-19 test at the terminal before getting on the ship. This test is paid for by Disney Cruise Line for these specific young guests.
What if You Recently Recovered from COVID-19?
If you recently recovered from COVID-19, you might still test positive. If a guest tests positive for COVID-19 within 11 to 90 days of their sail date, they might qualify to be considered "90-Day-Recovered." If the person qualifies and uploads the proper documents, they may not need to participate in the COVID-19 testing during the pre-sail, embarkation, or debarkation parts of their trip.
To qualify for this, you'll have to upload the following to the Safe Passage website and bring it with you to the port:
"A copy of your previous positive COVID-19 test result which is greater than 11 days and less than 90 days from your expected sail date. The test must have been antigen, NAAT, rapid PCR or lab-based PCR. The test result must include your date of birth.
A signed letter (on official letterhead that shows the name, address and phone number of a licensed healthcare provider or public health official) stating that you have recovered from COVID-19 in the last 90 days and are clear for travel.
Vaccinated Guests must also upload proof of vaccination in addition to their 90-Day-Recovered documentation."
Embarkation Day
Before you embark, you'll want to download the Disney Cruise Line app so you can review your reservation details and check-in to schedule a port arrival time.
Starting 30 days before your cruise, you can complete the online check-in. Disney asks that guests complete it at least 1 day prior to the date you set sail. You'll then select a port arrival time. Disney asks that you arrive at your scheduled time, and says that guests who arrive early will be turned away. After checking in, you'll get a QR code, which you'll need to present at the time of boarding. Make sure this code is easily accessible on embarkation day!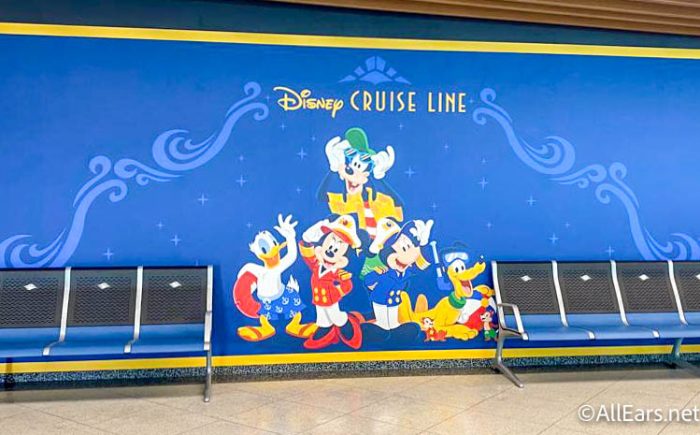 You'll also be required to complete a health questionnaire before you get to the terminal. That questionnaire can be done through the Disney Cruise Line Navigator App, or you can look for an email that will have a link to the questionnaire. Based on the answers to the questionnaire, you might need to undergo a "secondary screening by a health care professional."
When you arrive, be prepared to show your proof of vaccination, along with the QR code that you can find in the Port Arrival Form. And don't forget to have your passport with you as well!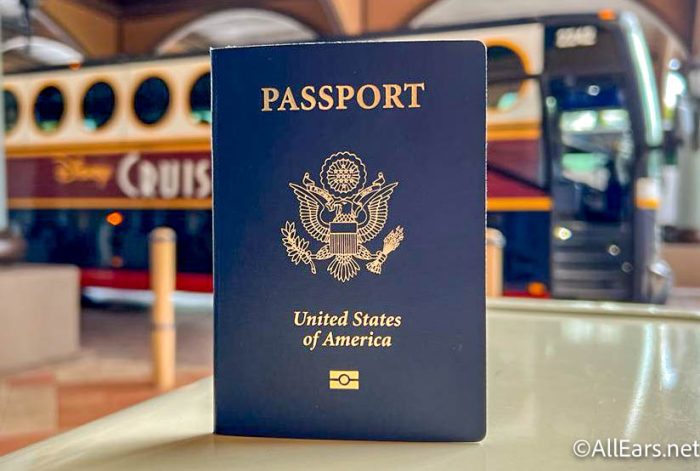 When it comes to luggage, you can check those in at the terminal, but if you do, just remember to keep a bag with you with whatever essentials you'll need right away as it'll take a little bit of time for your luggage to pop up at your door.
Also remember that your stateroom generally isn't ready until 3PM.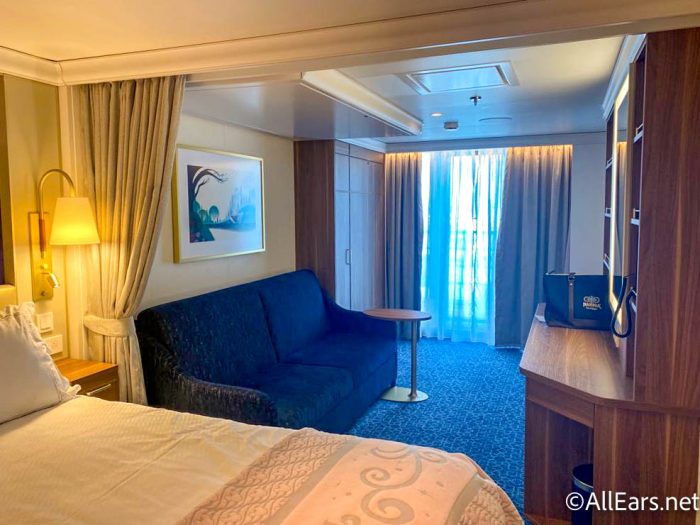 Once you've gone through all the steps, uploaded all of your documents, checked in, arrived at the port, checked your luggage, etc. you'll follow the instructions from the Cast Members at the port, check-in with Cast Members when needed, and then finally get on board!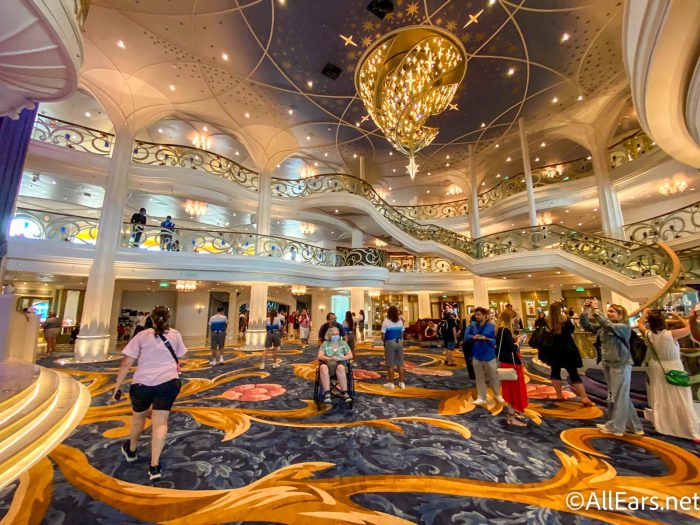 Once on board, we were able to go take care of our Mandatory Emergency Drill. Using the Disney Cruise Line app, you'll go to your assigned Assembly Station, watch the Safety Information video, and follow all other required steps.
And that's a look at what things are like when you get on a Disney Cruise ship right now. Be sure to click here to learn about what Marvel superhero you'll find on the Disney Wish, and click here to get a preview of some of the exclusive merchandise you'll find on board!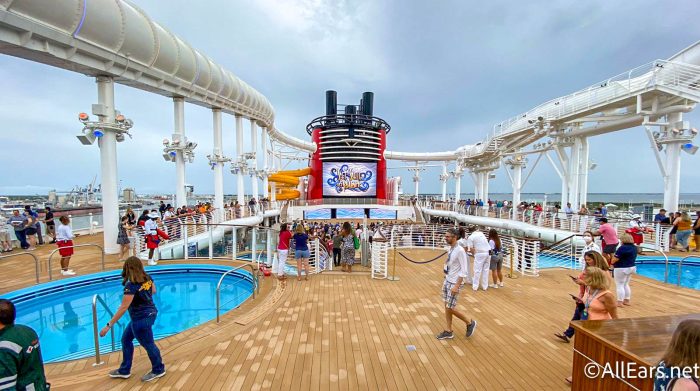 We're going to continue to take you along with us all throughout our Disney Cruise Line adventure, so stay tuned for more updates!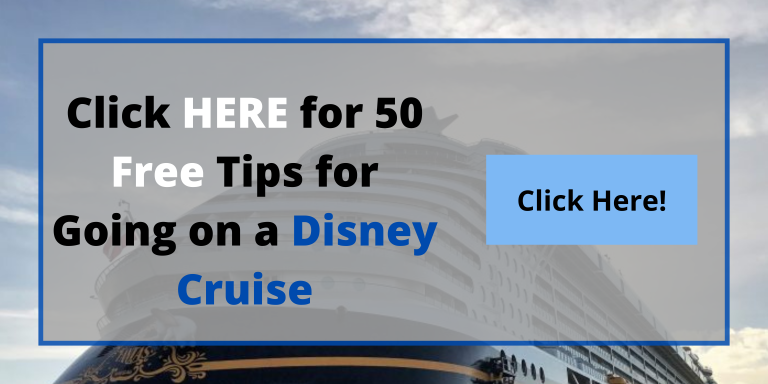 Disclosure: We were invited by Disney Cruise Line to attend this media sailing of the Disney Wish. This did not affect our reporting of the event — our opinions are our own.
Have you been on a cruise recently? Tell us in the comments about your experience getting onboard.