Spirit jerseys. Loungefly backpacks. Minnie Mouse Ears. You're probably familiar with a lot of the popular merchandise you can find around Disney World.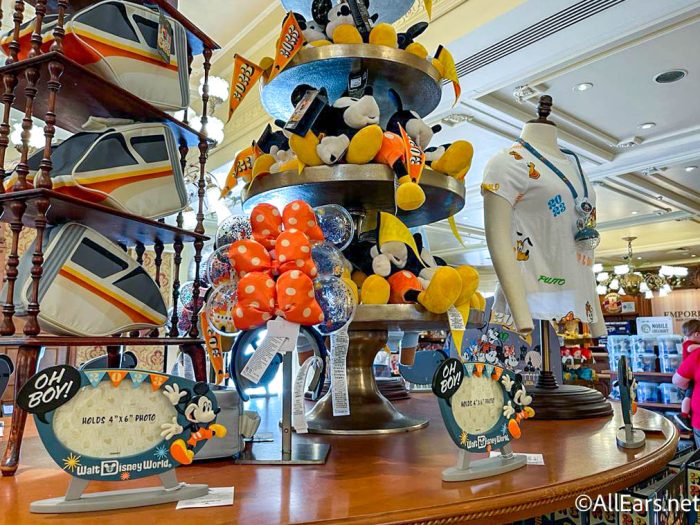 And while you'll find all those and more in EPCOT, this park — which boasts 11 different World Showcase country pavilions — also offers some truly unique souvenirs that you really won't find anywhere else in Disney World. (But of course, if a classic Mickey Mouse plush is what you need, EPCOT's got you covered there, too!)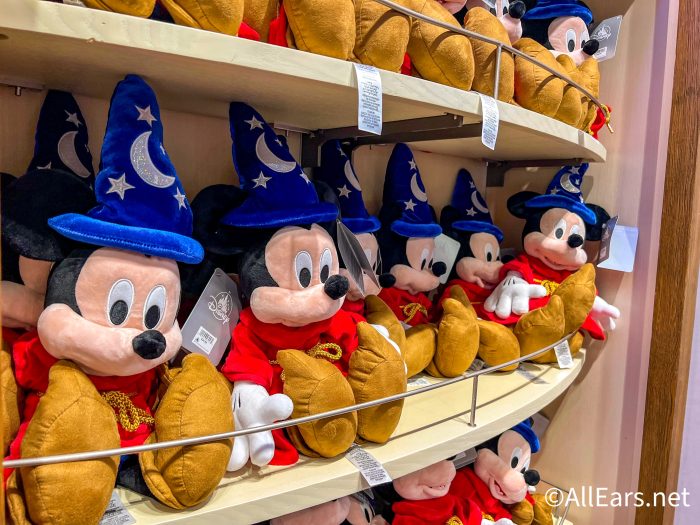 We're checking out all — and I literally do mean ALL — of the shops in EPCOT and taking time to point out what you'll find where so you can do a little shopping pre-planning to bring home that perfect gift or souvenir to remember your magical vacation!
Let's start with a tour around the world… World Showcase, that is!
World Showcase Plaza
When you're starting in the center of World Showcase Plaza, you've got a direct view of The American Adventure pavilion across the World Showcase Lagoon. You've also got two shops on either side of you: Port of Entry and Disney Traders.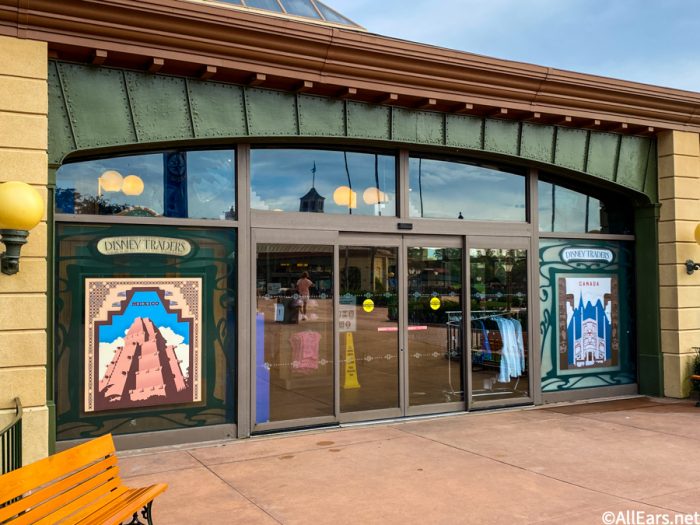 No matter which you enter, you'll find "the classics" when it comes to Disney souvenirs: Minnie Ears, Spirit Jerseys, and oodles of pre-packaged snacks.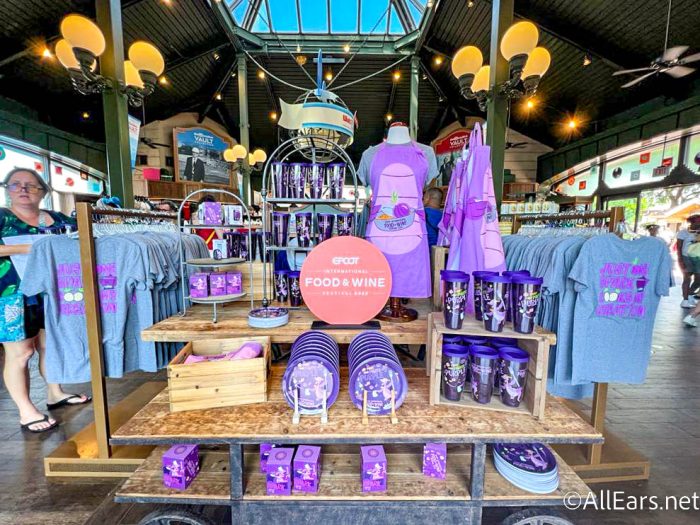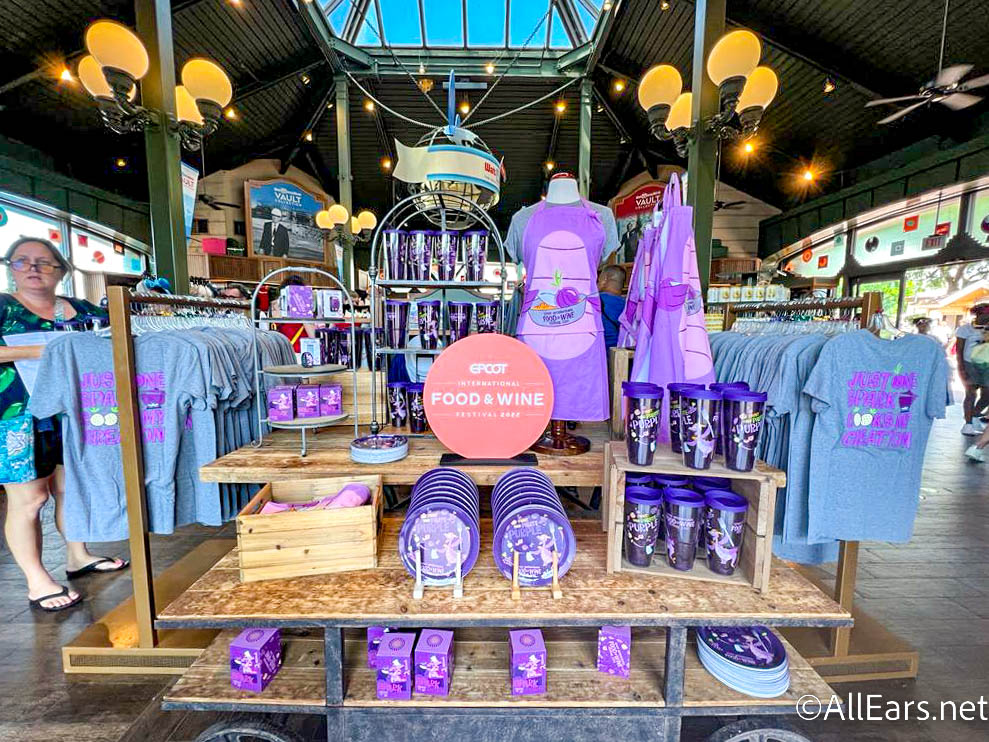 However, these are also handy places to find an assortment of merchandise commemorating the current EPCOT seasonal Festival. While you won't find the entire collection like you would at Creations Shop, you won't encounter the same lines here, either!
International Gateway
World Traveler offers guests exiting the park via International Gateway (between the France and United Kingdom pavilions) the chance to pick up one last Disney souvenir before leaving EPCOT 😉 … Disney mugs, shirts and other apparel, plushies, and the like.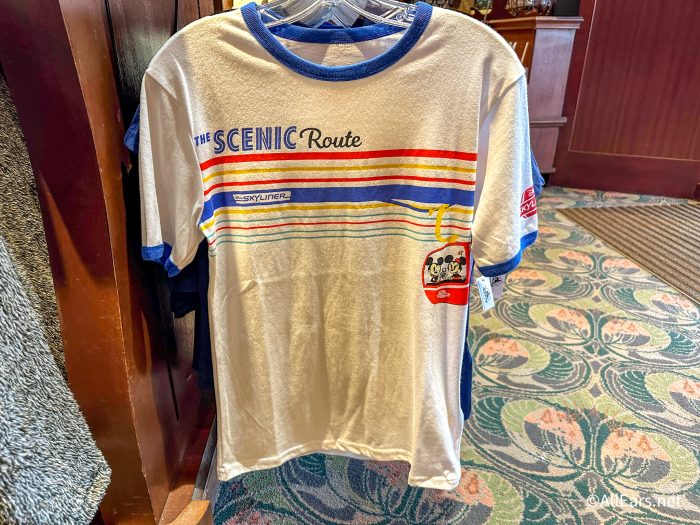 Due to the shop's proximity to EPCOT's Disney Skyliner station, this is a great spot to find merchandise specific to the Disney Skyliner to remember your gondola flights over Disney World!
Mexico Pavilion
Entering World Showcase proper, we're starting at the Mexico pavilion. Enter the pyramid, and the sight that greets you is a bustling, charming "outdoor" marketplace: Plaza de los Amigos! Though you're actually indoors 😉 , this means you can experience the marketplace in the evening… no matter the time of day. (Ultimately, this adds an enchanting ambience for guests dining at San Angel Inn Restaurante and for those riding the Gran Fiesta Tour Starring The Three Caballeros).
Plaza de los Amigos offers souvenirs specific to the Mexico pavilion. These include items like Mexico Minnie Ears and Mexico pavilion t-shirts, glasses and Tervis tumblers. Items inspired by Coco can often be found here, too.
But you'll also find non-Disney branded merchandise to remember your trip to EPCOT's Mexico: among them are beautiful and brightly painted Dia de los Muertos ceramic pieces. Blankets, clothing, and even mini piñatas can be spotted as you're strolling through.
Oh, and those huge sombreros you often see your fellow World Travelers donning around World Showcase? THIS is where they found them!
Surrounding the Plaza are a few more shops you can step inside (before or after you pay a visit to La Cava del Tequila, of course): La Tienda Encantada (for jewelry and pieces inspired by old Mexico — I love the assortment of affordable earrings here) and La Princesa de Cristal (featuring Arribas Brothers crystal pieces and glassware).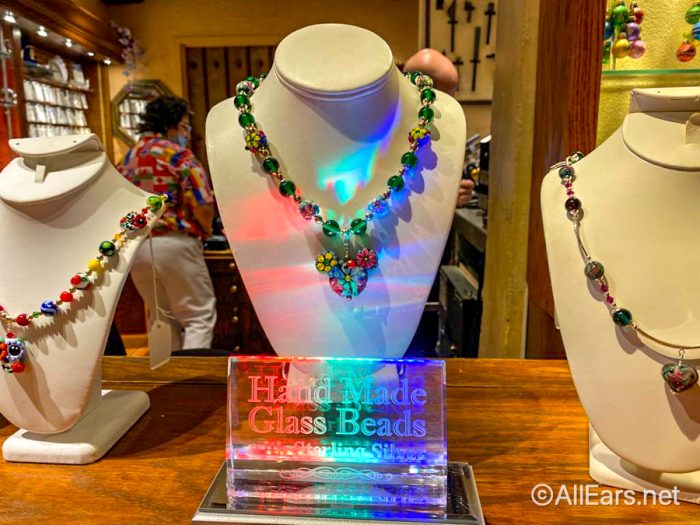 Stepping back outside, the Ring Carvers location is where you can have a personalized ring made!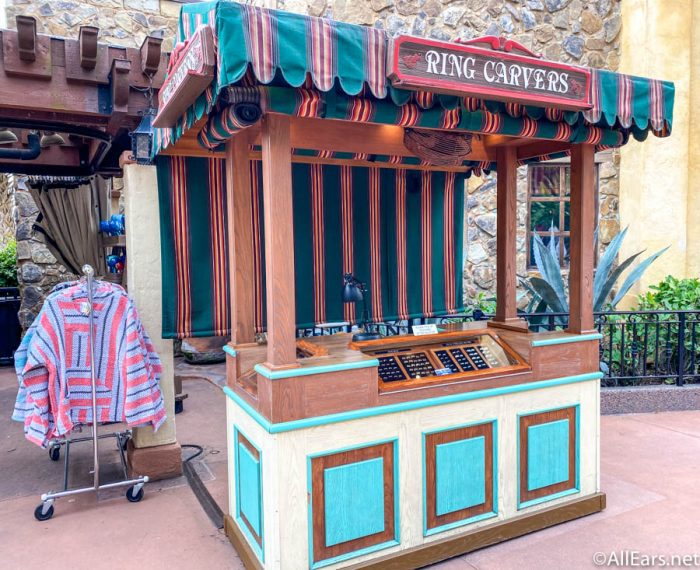 Typically, you'll also have one last chance to grab a little something at El Ranchito del Norte; however, this location currently remains closed.
Norway Pavilion
Welcome to The Fjording in the Norway pavilion!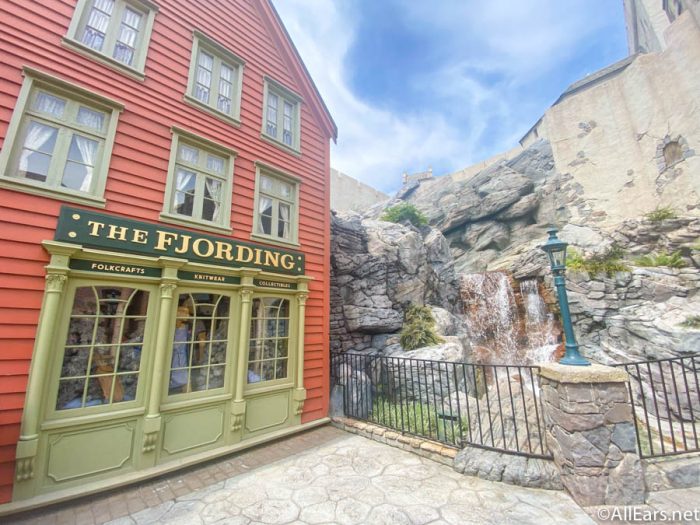 Even if you don't actually purchase anything here, stopping by to snap a pic with the shop's famous troll is a World Showcase must-do!
As in the Mexico pavilion, you'll find Norway pavilion-specific Disney goodies like Minnie Ears, ornaments, and mugs.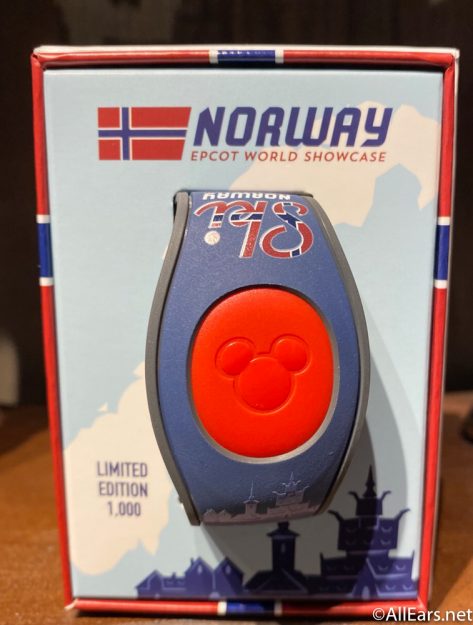 But this gigantic store also offers authentic Scandinavian goods including those famous (and pricey!) Norwegian sweaters.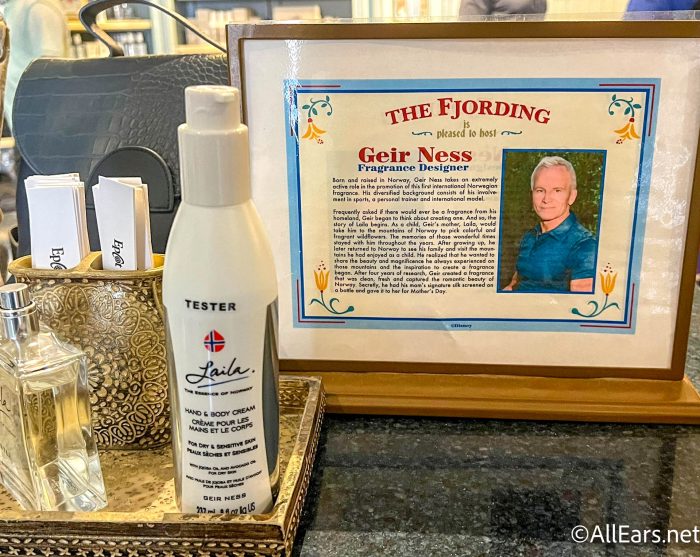 And I don't know if it's technically the most popular souvenir at The Fjording, or that it's simply the most memorable due to its distinct fragrance wafting throughout the shop, but this is where you can pick up the beloved Laila "The Essence of Norway" perfume and cologne by Geir Ness!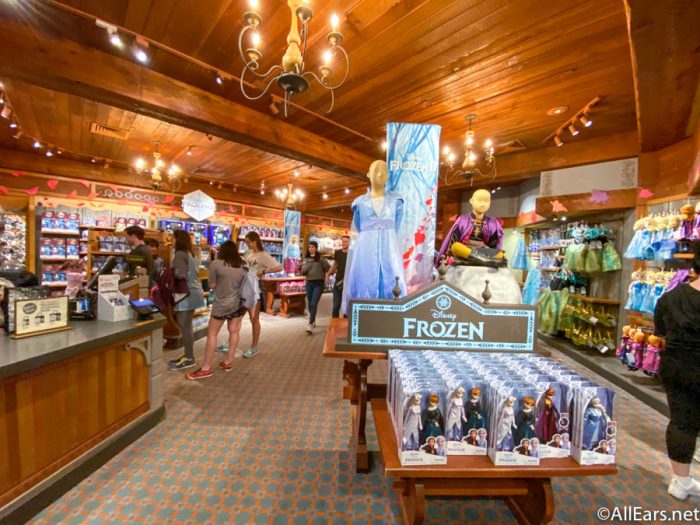 P.S. Your little Frozen fan will find plenty to beg you to bring home from The Fjording, too!
China Pavilion
Oh, my! The treasure trove that is House of Good Fortune in the China pavilion is packed to the brim with lovely lanterns, yummy (and often surprising) snacks, pretty handheld fans, merchandise commemorating the current Lunar Year, and SO much more.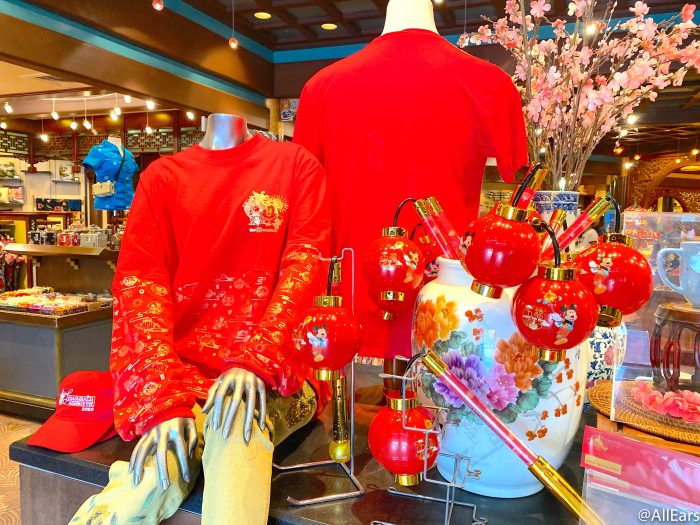 My niece fell in love with every single Panda plush she spotted here (and there are a LOT of them).
If you are a tea drinker, you'll find a large assortment of teas. But you might want to make room in your luggage for one of the many truly gorgeous tea sets or mugs that are highlighted at House of Good Fortune. (Honestly, I don't drink tea, and I'm still tempted!)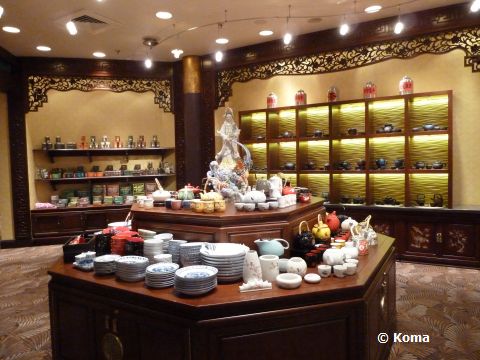 Good Fortune Gifts is located outside along World Showcase Lagoon, and this small kiosk is packed with eye-catching puppets, parasols, and more.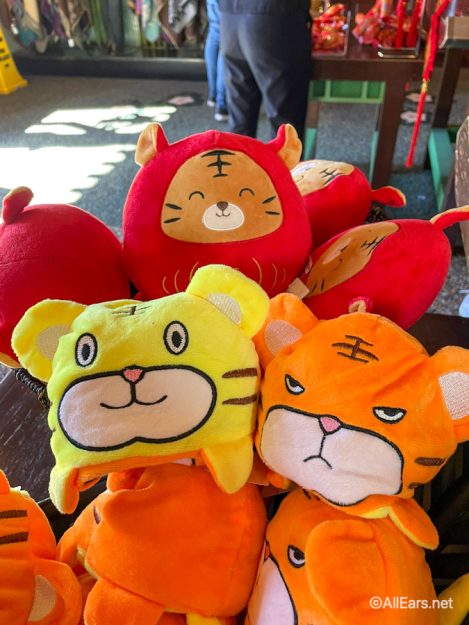 Fair warning: Your kiddo may have a hard time looking away!
The Outpost
Before you proceed to the next pavilion (Germany), you'll happen upon The Outpost, which houses the Refreshment Outpost snack stop.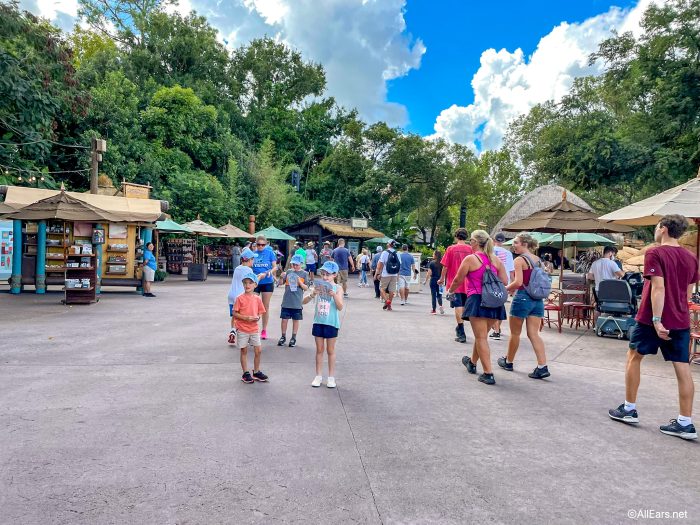 Village Traders typically features wood carvings and more African-themed merchandise. Though the full shop is currently closed, it's still worth a stop as this area still features a kiosk stocked with beautiful beaded African jewelry.
Germany Pavilion
Strap on your lederhosen, because there is a LOT to explore when it comes to shopping in the Germany pavilion!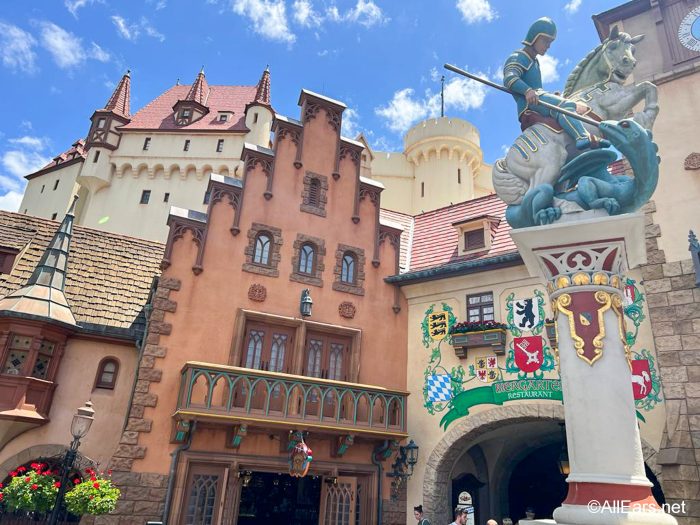 You may think of Karamell-Küche as THE place to grab all sorts of Werther's Caramel goodness from the bakery case… and right you are!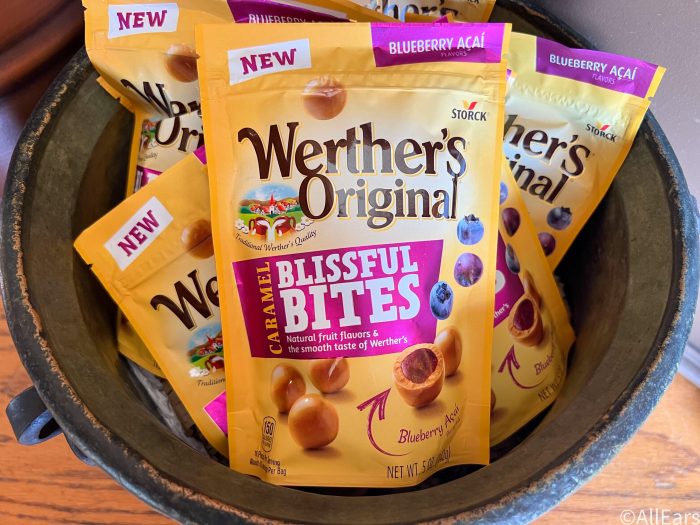 But don't forget that you can also buy bags of that same golden caramel to bring home… along with flavor varieties like Pumpkin Spice, or bags of Caramel Popcorn mixed with chocolate, pretzels, and even Stroopwafel!
It's Christmas all year long at Die Weihnacts Ecke.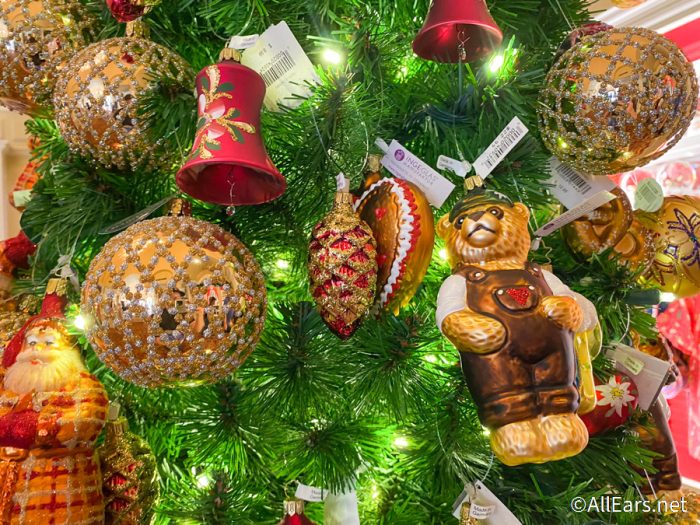 The famous traditional Christmas Pickle ornaments can be found alongside other glass ornaments, Disney ornaments and wooden crafts from Germany including Advent calendars.
Cheers from Die Weinkeller! While you can enjoy wine pours right in the shop, you can also shop for bottles and liqueurs to take home.
Even if you don't pick up a souvenir at Kunstarbelt in Kristall, it's well worth a stop to gaze at some of the creation… like, for instance, this $99,000 Crystal Spaceship Earth Beacon of Magic figure by Arribas Brothers. (GULP!)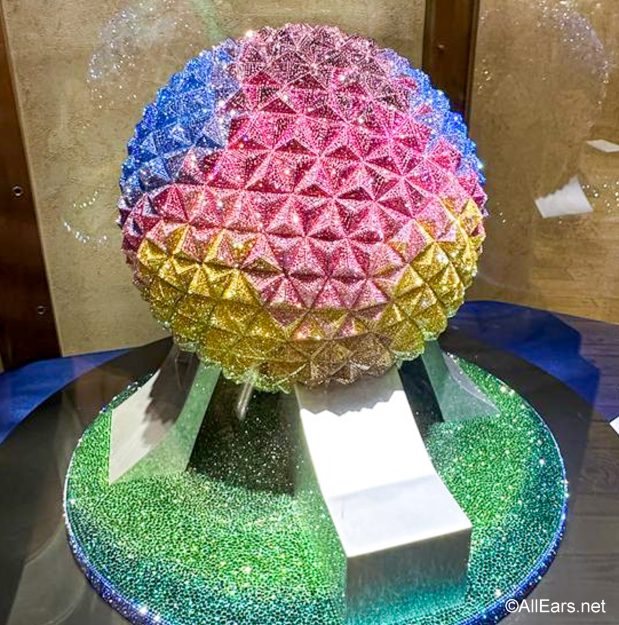 It's all in the name at Stein Haus!
Of course, in addition to steins, you can find German glass boots and select items of apparel unique to EPCOT, like Biergarten gear. Prost!
Das Kaufhaus is the place for sports paraphernalia.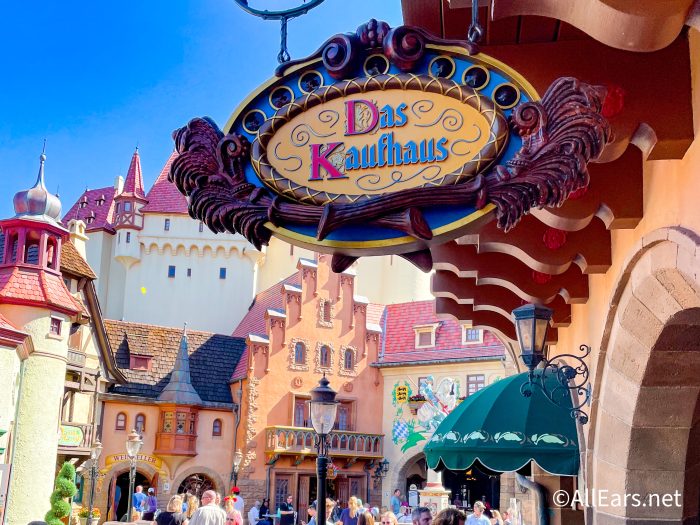 Need an authentic German cuckoo clock? Of course you do! And Volkunst is the place to find one. And strolling from shop to shop, there will be no shortage of Disney souvenirs specific to this fun pavilion, along with assortments of German candies and more.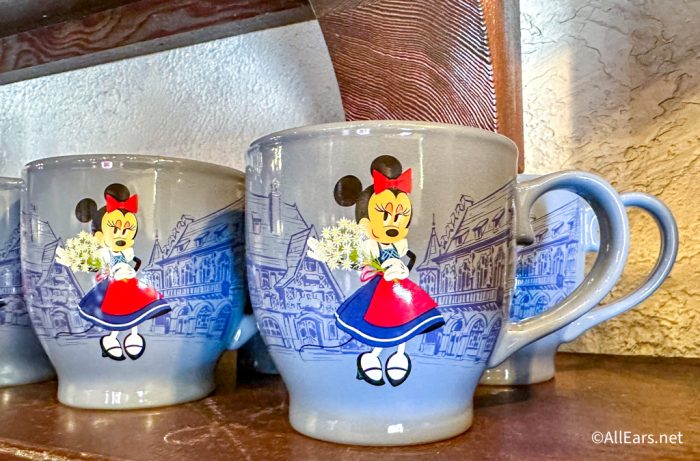 (Please be aware that Der Teddybar currently remains closed, but you'll still be able to find toys — including Disney options featuring Rapuzel and Snow White — amidst the other shops.)
And that's just INSIDE the pavilion!
Outside along World Showcase, you can stop by Glaskunst. Glass souvenirs include glass boots and steins (with options for personalization).
Italy Pavilion
Not only is "Il Bel Cristallo" fun to say 😉 … it's also the signature shop in the Italy pavilion! From porcelain and Merano glass pieces to Italian perfumes and handbags and jewelry, its packed with fine Italian goods.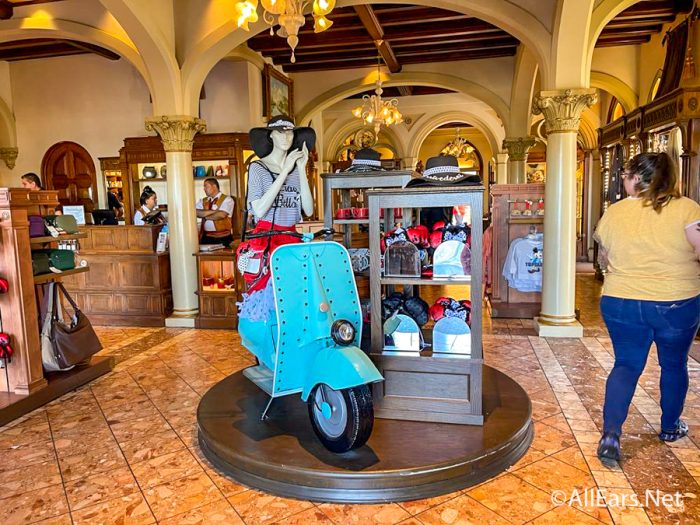 Tucked inside the same building that houses Il Bel Cristallo is La Gemma Elegante.
Stop in to enjoy checking out a stunning collection of gorgeous Venetian masks (which are also available for purchase).
You might find something for your Tuscan-inspired kitchen at La Bottega Italiana!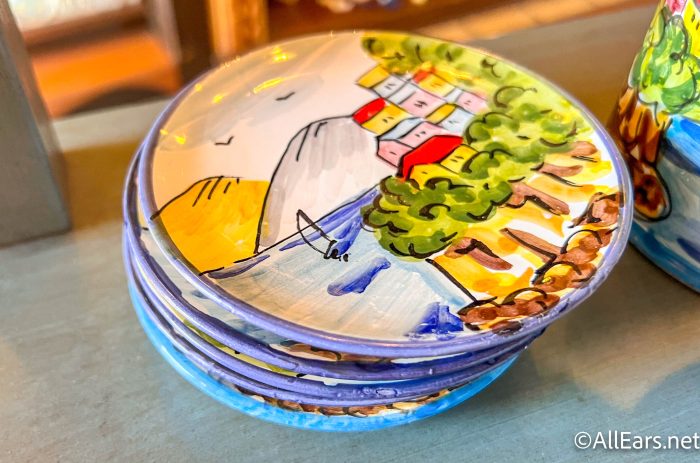 In addition to olive oils, dishware, and more, this is also a great spot to find Disney merchandise specific to the Italy pavilion.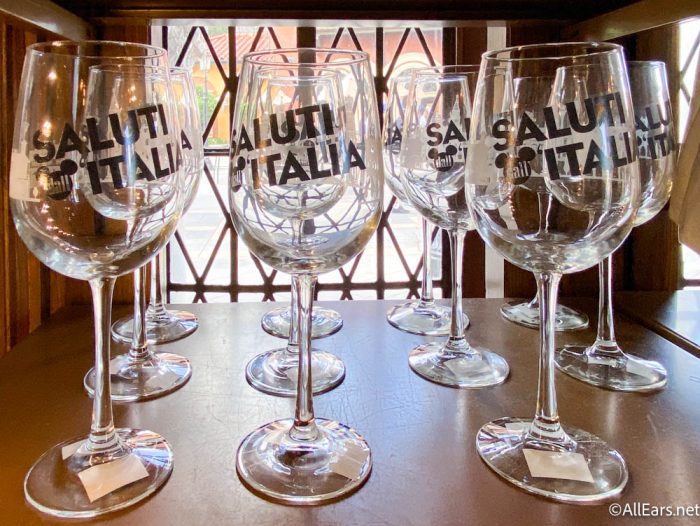 Like Germany's Weinkeller, Enoteca Castello is another spot to purchase wine by the bottle.
The American Adventure Pavilion
You never know exactly what you'll find at the Art of Disney store in The American Adventure pavilion, as the featured artwork is always changing!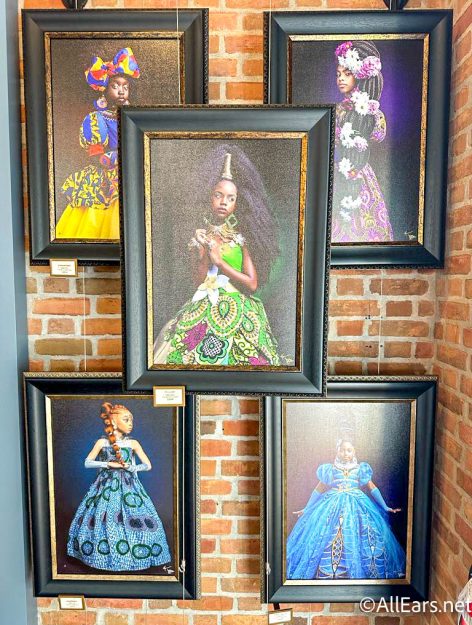 Paintings, limited edition prints, figurines, and more are available for perusing and purchasing.
Japan Pavilion
The Mitsukoshi Department Store is an absolute favorite stop in the Japan pavilion for shoppers!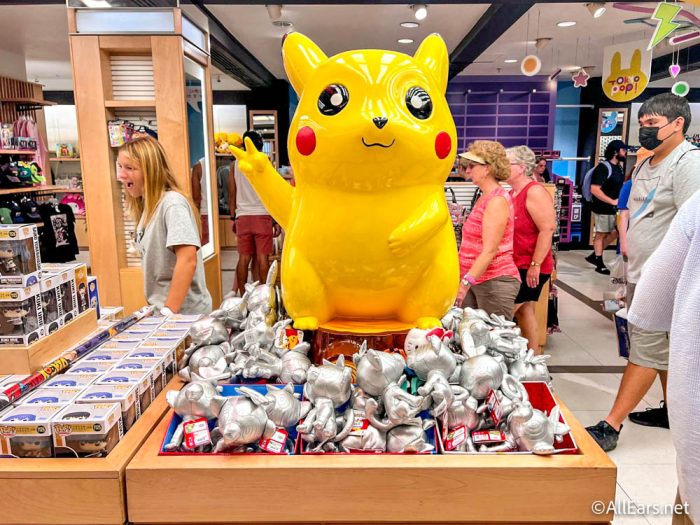 Mitsukoshi is just a ton of fun. While it's simply impossible to list it all, items include — but are by no means limited to! — Pokemon and Hello Kitty merchandise, Bento Boxes and other housewares, chopsticks, lanterns, tea sets, umbrellas, incense and holders, TONS of clothing and fun socks, fans, bags and wallets… and much, much more!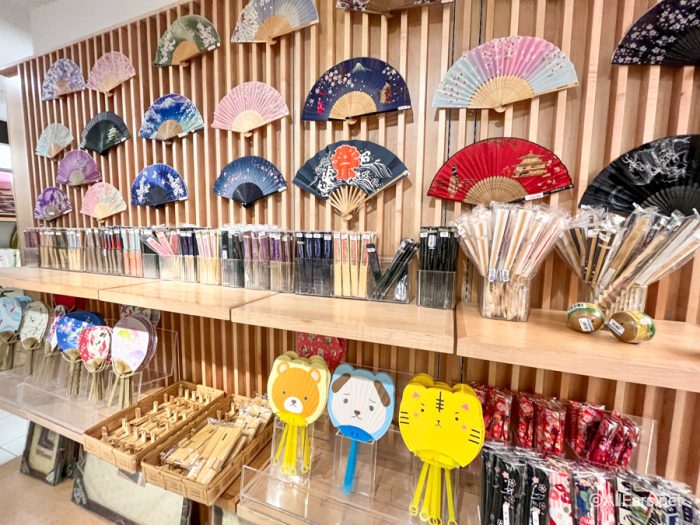 In fact, authentic Kimonos from Japan and other traditional pieces are also available.
Just this past February, the popular Pick-a-Pearl experience at Akoya Pearls reopened to the delight of many guests.
And if you'd like to explore Kawaii — the Japanese culture of "cute" which inspires many of the items in Mitsukoshi, you can visit the Bijutsu-kan Gallery in the pavilion before or after your shopping adventure.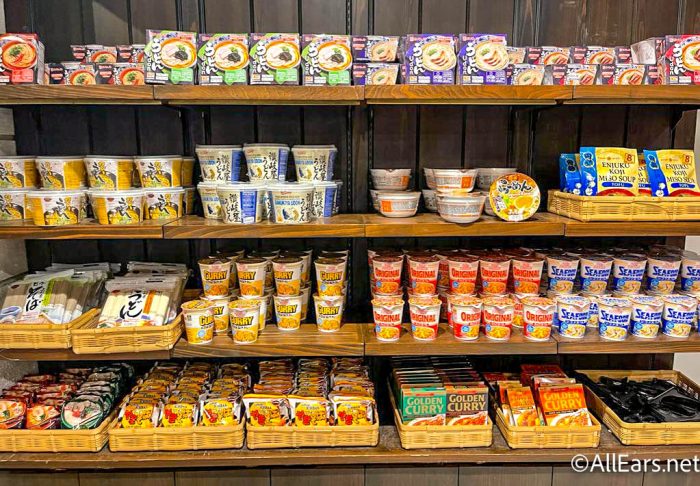 Did I mention there is an entire room dedicated to SNACKS! Dried crabs, anyone? No? How about some green tea Kit Kats? Or maybe some Pocky? Grab a few packs or bags and have some taste-testing fun with the family!
Morocco Pavilion
The Morocco pavilion is home to a lovely and winding marketplace. Though several of the options — Marketplace in the Medina, Casablanca Carpets, the Brass Bazaar, and Tangier Traders — are currently closed, you can still soak in the atmosphere while relaxing at an outdoor shaded table and sipping some Sangria or eating a snack.
Souk-al-Magreb (directly by Spice Road Table) is where you can currently find colorful Moroccan lanterns and authentic Moroccan clothing and pieces, and even Morocco pavilion-specific Disney souvenirs.
You'll also typically find some items for the little ones featuring none other than Princess Jasmine (who also makes appearances in the pavilion) and other friends from Aladdin!
France Pavilion
You may smell the fine fragrances wafting from Plume et Palette even before you step into the store itself! Designer French bags are available alongside French fragrances.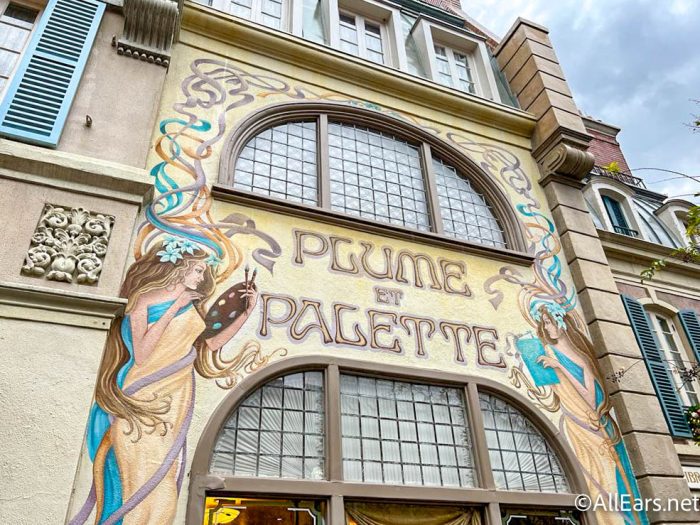 That said, you'll find even more perfumes along with cosmetics at La Signature. Did you know you can even have a makeup consultation done here?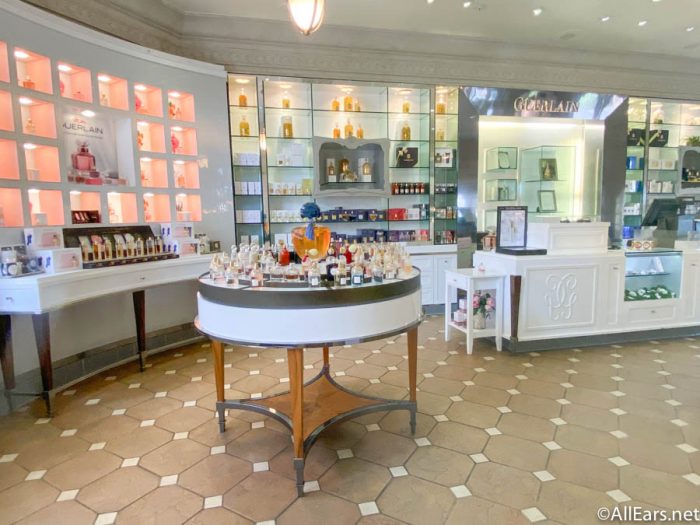 You can partake in wine and champagne pours at Les Vins de France. It's connected to L'Esprit de la Provence where you're likely to find Remy-inspired merchandise alongside a few pre-packaged French snacks and jams as well as soaps and housewares.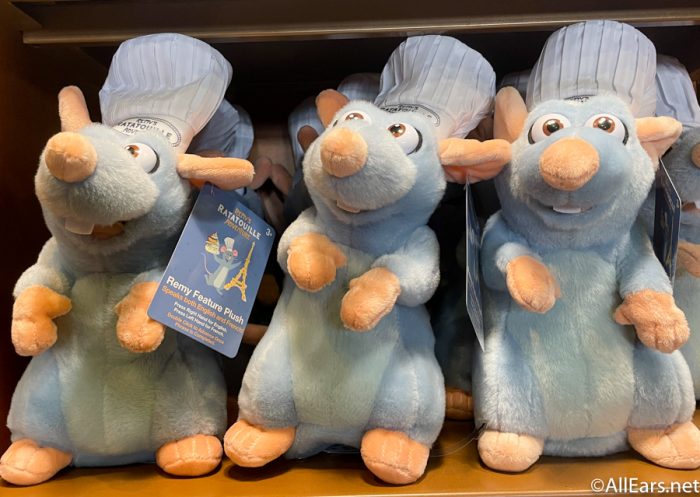 If you've fallen in love with Paris — and/or EPCOT's version of it! — Souvenirs de France offers Disney merchandise specific to the France pavilion and lots of other souvenirs.
Très Bien!
United Kingdom Pavilion
Craving a cuppa? Step inside the Tea Caddy to find a large selection of Twinings Tea. You'll also find tea accessories, select packaged snacks (including plenty of Walker's Shortbread), and even official commemorative royal pieces.
The Tea Caddy extends into the Queen's Table and Lords & Ladies where fine fragrances, commemorative tartans, and more — including Disney United Kingdom pavilion merchandise — can be found.
Winnie the Pooh and Mary Poppins fans will find plenty of goodies in The Toy Soldier. Crown & Crest and the Sportsman's Shoppe offer a HUGE array of merchandise.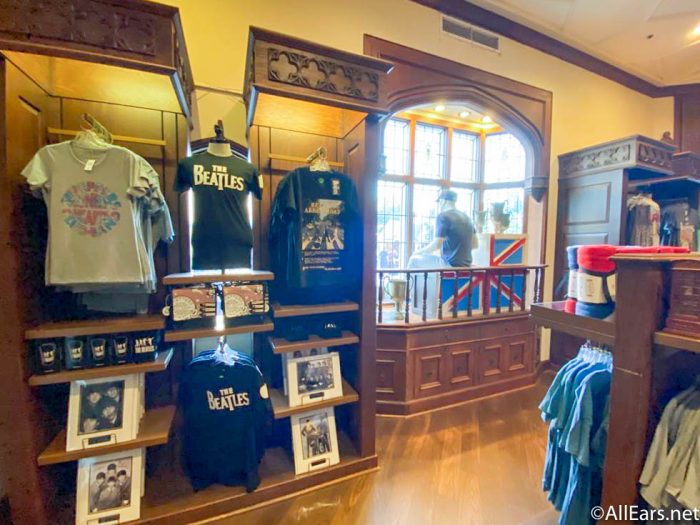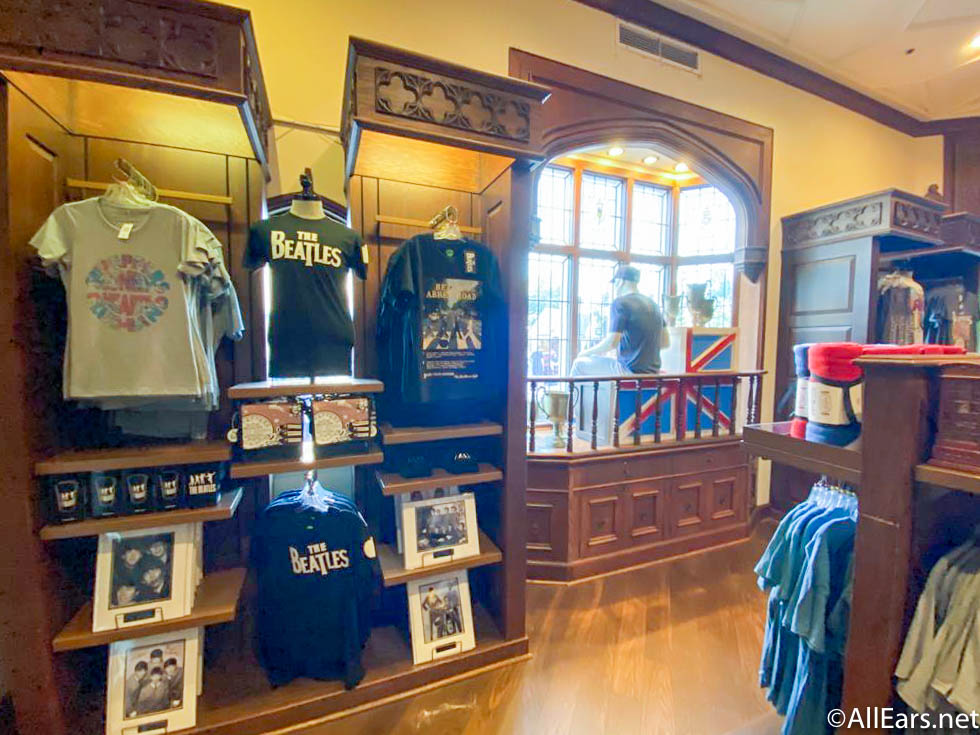 You can find official Rose & Crown Pub & Dining Room apparel and glassware ("Pull a Proper Pint!") alongside Beatles t-shirts and more souvenirs inspired by British music and movies.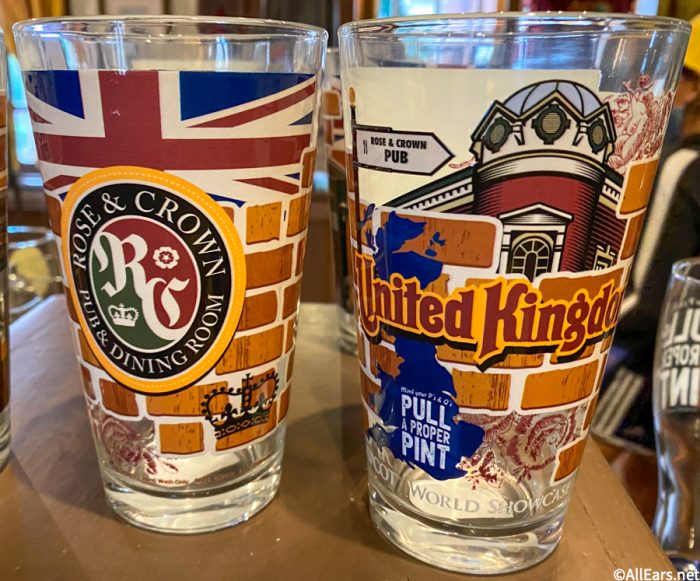 Moving throughout the shops, you can find British sweets like Jammie Dodgers, Aero bars, and Henry Goode's licorice, to name a few. But you can really go all in and buy your family coat of arms on a plaque to hang at home!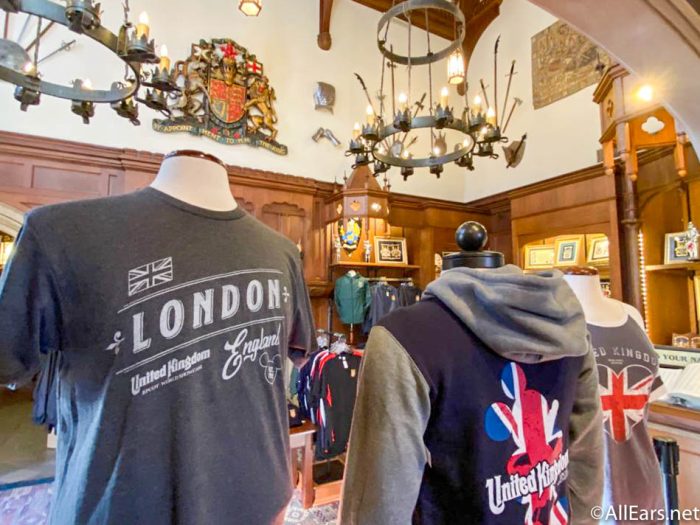 Warm hoodies representing the British Isles are up for grabs for the cooler months, and you can also find Guinness merchandise here. The list goes on and on!
Canada Pavilion
Pop inside Northwest Mercantile in the Canada pavilion for all things flannel and maple-leaf covered! Canada pavilion-specific merchandise is available, and you might even find maple candies alongside soaps and lip balms made in Canada.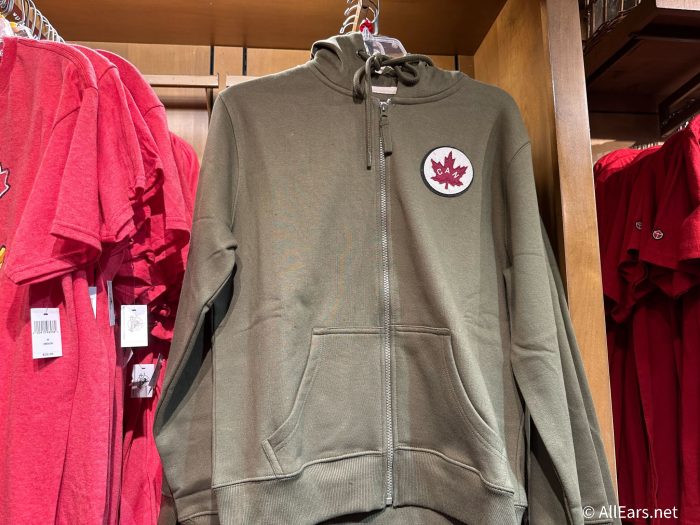 A lovely assortment of Dreamcatchers can often be found here as well.
The Trading Post (currently closed) typically sells Canadian maple syrup and hand-carved wood pieces.
Along with Northwest Mercantile, the Canada Pavilion kiosk outside is another good bet for Canada Minnie Ears and Spirit Jerseys.
World Nature
I'll tell you one thing about SeaBase Gifts in World Nature… if you're hoping to FIND NEMO on your vacation, THIS is the place to do it!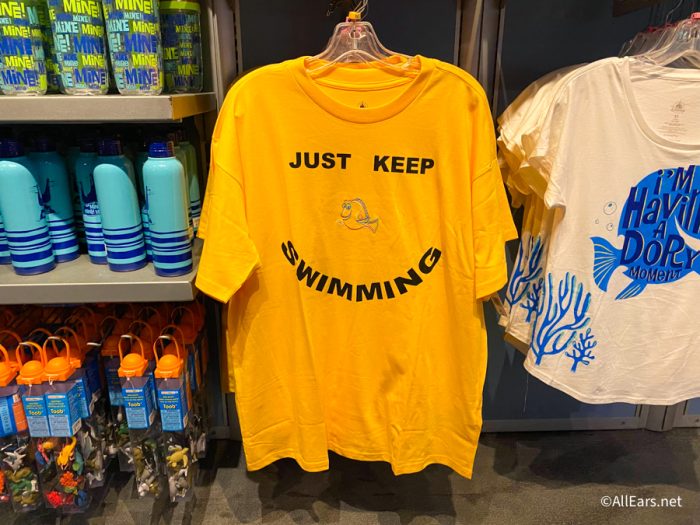 Along with Finding Nemo merchandise, you can keep an eye out here for other Disney souvenirs and even some aquatic merchandise.
World Discovery
If you "need your SPACE," stop by the Mission: SPACE Cargo Bay for space-themed souvenirs!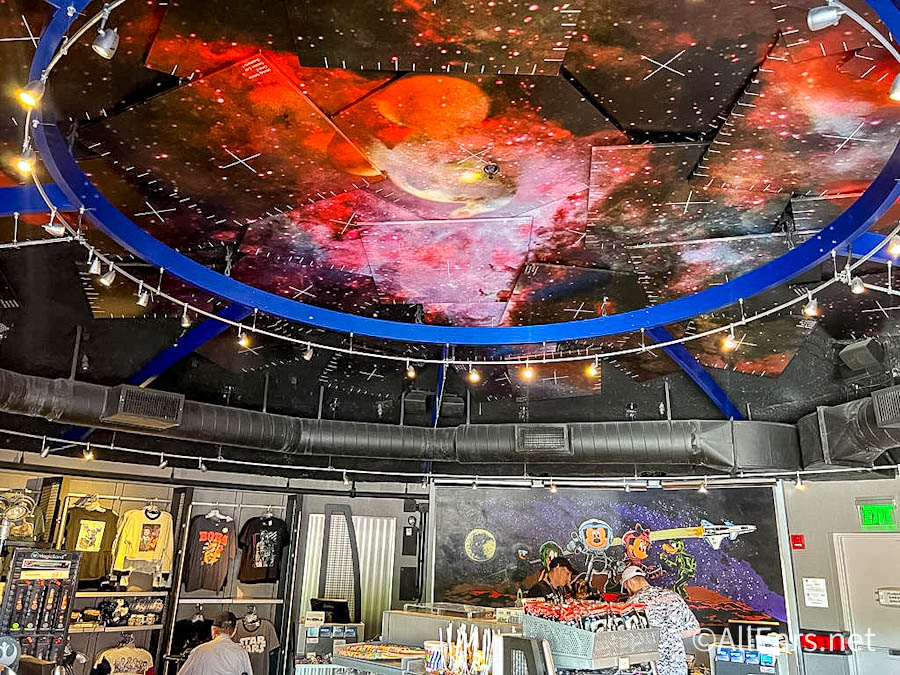 In addition to fun Disney finds like a Mickey astronaut plush, Star Wars merchandise, and items dedicated to the Mission: SPACE attraction, you'll even find a few NASA items.
Make a pit stop at the Test Track SIMporium for your Test Track gear!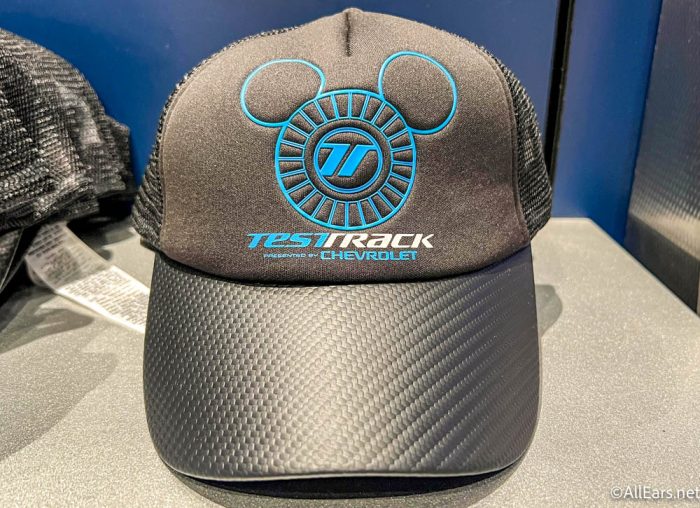 The newest store — Treasures of Xandar — arrived along with the Guardians of the Galaxy: Cosmic Rewind coaster.
In the new shop, guests can buy everything from Guardians of the Galaxy–inspired fashion, accessories, home goods, collectibles, toys, and more! The story behind the shop is that Xandarians hired The Broker to operate the new location on Terra (aka, that's Earth), with some new collections, too! There are SO MANY Guardians goodies tucked inside this shop that you can check out this post to get a better idea!
World Celebration
On either side of Spaceship Earth, you'll find Pin Traders and Gateway Gifts.
In addition to all of the Disney pins at Pin Traders, guests can also learn more about the Disney PhotoPass service and Memory Maker. These shops also offer lots of classic Disney souvenirs, including a fun selection of MagicBands and MagicBand+ options.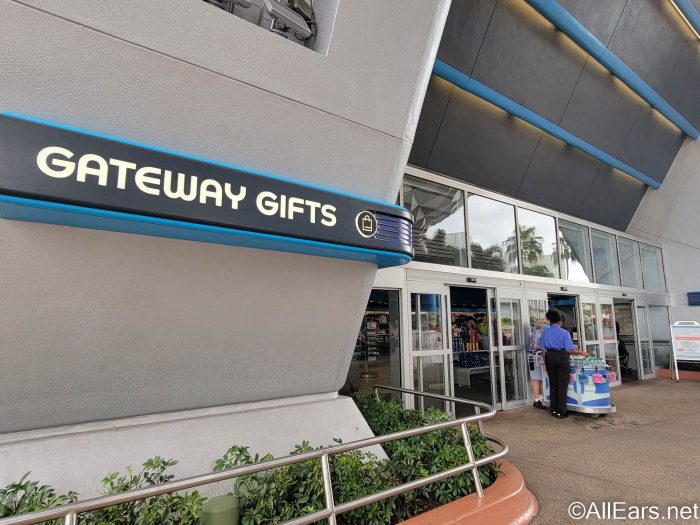 After sipping some soda samples at Club Cool, you can peruse all of the Coca-Cola brand merchandise in the shop.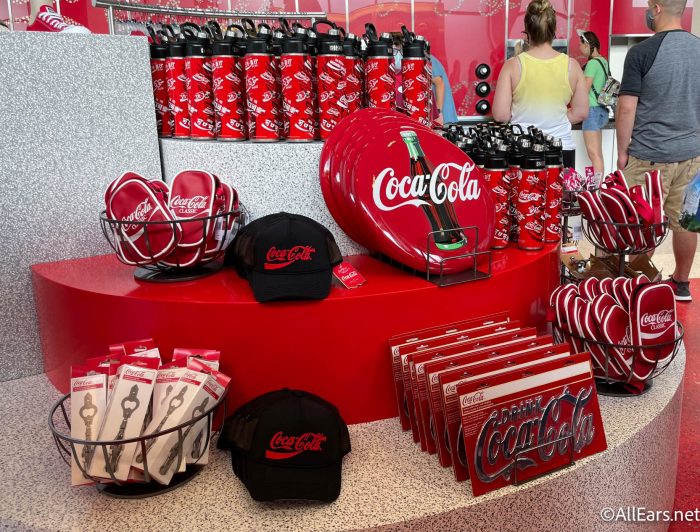 Would you like to pick up a Figment souvenir before meeting him later this summer when his new meet-and-greet arrives in EPCOT? Then stop by ImageWorks!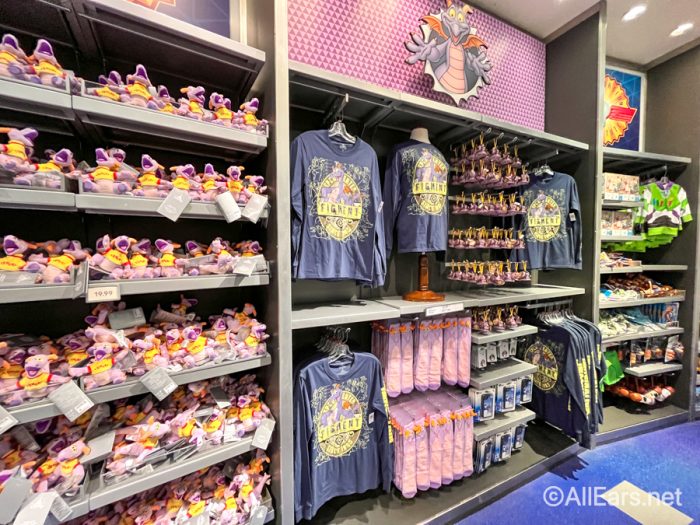 You'll find other characters represented in the merchandise here, too, like Buzz Lightyear and other Pixar pals. 
We've saved the biggest for last: EPCOT'S Flagship store — Creations Shop!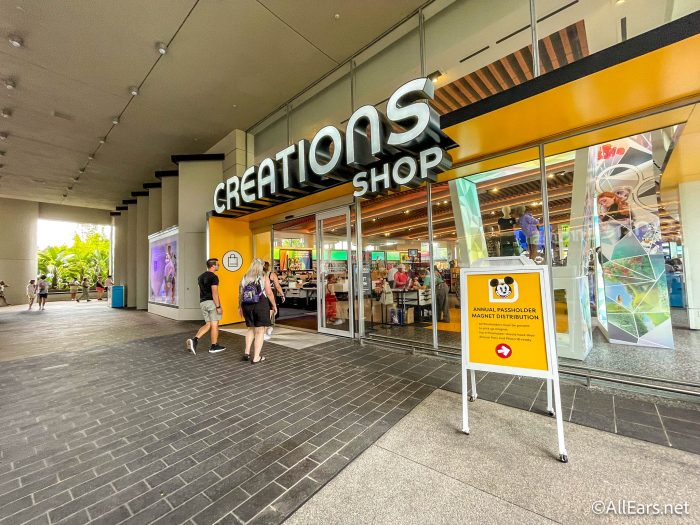 What will you find here?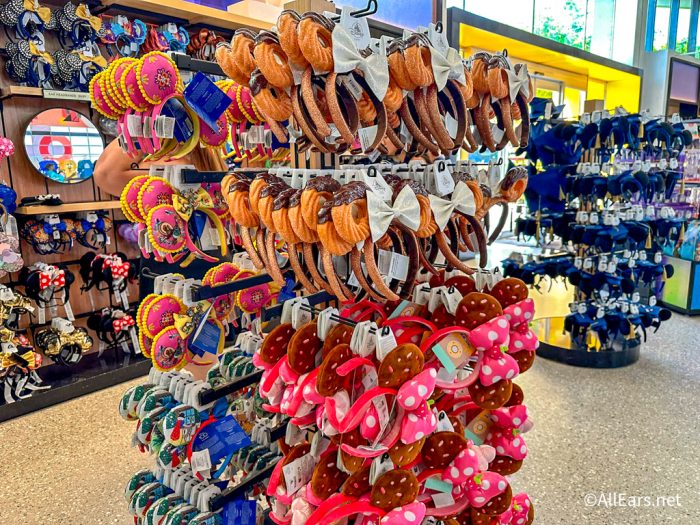 The better question might be…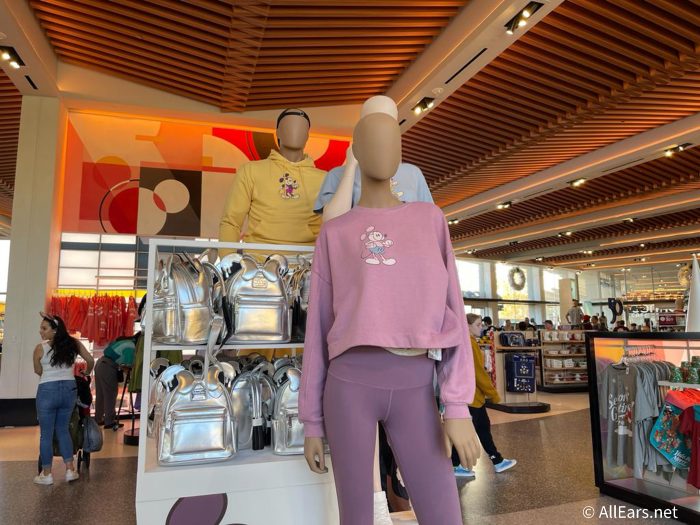 … what WON'T you find here? Similar to World of Disney in Disney Springs and the Emporium in Magic Kingdom, this is the store you'll want to check for any and every piece of Disney-branded merchandise you've been searching for during your vacation!
I guess what we're saying is… be sure to bring along some extra pennies for some serious souvenir shopping at EPCOT (and maybe another SUITCASE to bring everything home)!