Did you know there's a big debate brewing over MagicBands? OK, maybe not a BIG debate, but a debate nonetheless! Do you even know what a MagicBand IS? No worries — we'll explain everything!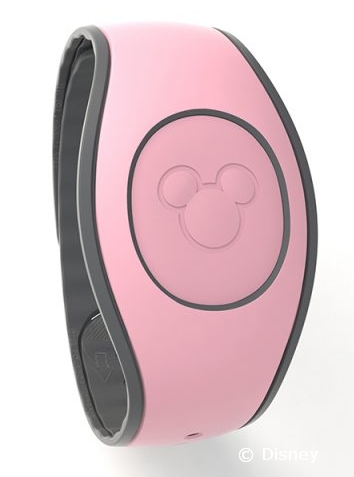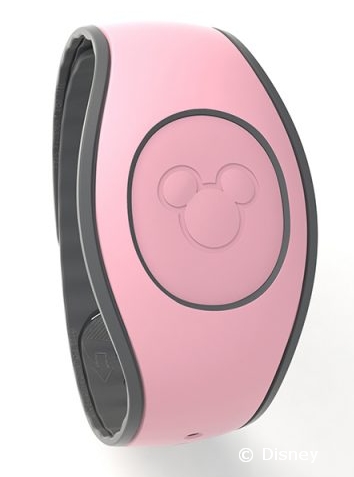 MagicBands are Disney's all-in-one accessory, given to all guests staying at Disney World hotels, as well as Annual Passholders. (Other guests can purchase MagicBands in the parks or via shopDisney.com.) Through the magic of RFID technology, these bands, worn on your wrist, can serve as your park ticket, credit card, Fastpass+ reservation, and even hotel room key! Just by touching the Mickey head on the band to a touchpoint, you can pay for a souvenir or meal, enter a theme park, or even open your hotel room. It's as easy that!
This convenient piece of tech has made our trips so much simpler in so many ways. Because you can link almost everything you'll need to your MagicBand, you don't have to lug around as much while you're hoofin' it through the parks.
Like AllEars.Net reader Allieoopirwin writes, "I love being able to wear this band. It contains my room key, Fastpasses and charge privileges." You can read more opinions about MagicBands HERE.
But not everyone has been a fan of having to wear the lightweight and colorful plastic bands around their wrists. Some people complain it makes their wrist sweat after hours under the hot Florida sun. Some say they fall off their wrist too easily. And still others find it difficult to twist their wrist around to have the "Mickey"  on the band make contact with the touchpoints at the turnstiles or cash registers.
Disney's got you covered! A little more than a year ago, they introduced the next generation of the MagicBand, with the creative name of MagicBand 2. And with MagicBand 2 came a solution for those who don't care for the wristbands.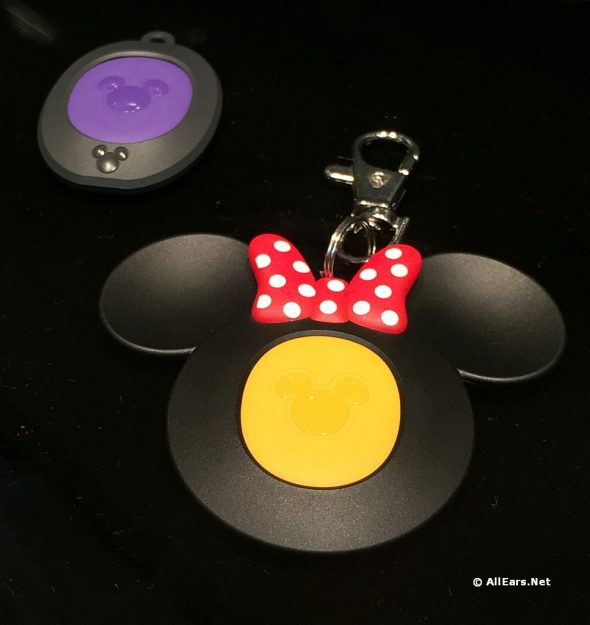 MagicBand 2: Wristbands and Pucks
The original MagicBand was one solid piece, worn around your wrist, like a watch. We all remember what those are, right? MagicBand 2, though, has a removable center "puck" in the band.
Just loosen the two screws, and bada boom, bada bing! Your Puck can be removed and you can keep it in your pocket for safekeeping or use it with MagicKeepers — holders designed to fit perfectly around your Puck.
They are several different styles of MagicKeepers. Some are like a key fob, some attach with a carabiner, as shown above. In either case, it's more convenient for some to toss the MagicKeeper in a backpack or purse than to wear it on the wrist.
Bands vs. Pucks: Pros and Cons
There are ups and downs to both options. When wearing your MagicBand in its wristband format, you are prone to getting irritated from sweating under the hot Florida sun. Or maybe you'll get an unwanted tan line. Be sure to slather on some SPF to avoid those — but you already knew that.
AllEars.Net reviewer dreams notes, "It fell off my husband's wrist as we were getting off the safari but thankfully a woman behind us noticed and stopped us. I ended up carrying them like the old cards and taking them out when we needed them."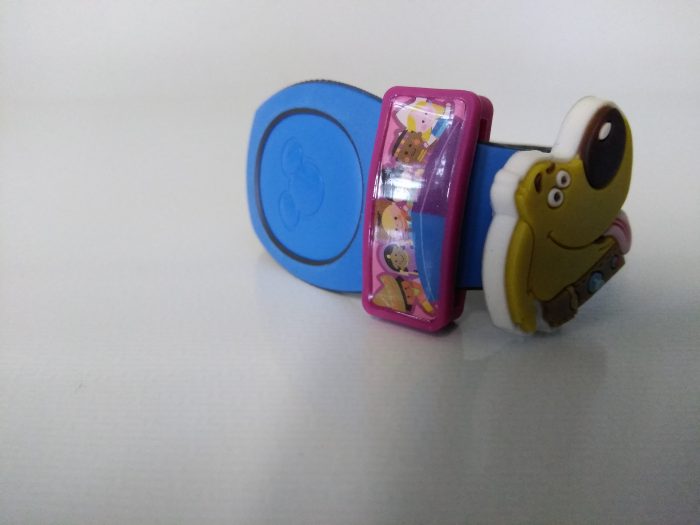 Still, many people prefer wearing their MagicBands as originally designed — on their wrists.
Take the artsy folks among us (NOT yours truly!). They decorate the wristband with MagicBandits (plastic buttons that fit in the holes of your band's enclosures) or MagicSliders (plastic rectangles that slide onto the bands).
Some get even more creative, and decorate them with gems, paints, stickers, and such. The band definitely gives you extra room for personalization if that's your thing. You can even mix and match Pucks and bands to create cute color combinations. I'm thinking red and green to go holiday festive at Mickey's Very Merry Christmas Party!
Pucks may be a good choice for families with young kids who might not be responsible (or tolerant) enough to wear their own band yet.  Using the Puck separately also frees up your arms for your own jewelry, watches, and accessories.
Can you tell that we haven't quite made up our minds? Puck or Band? Band or Puck? We like them both, and no matter which way we wear them
So which side are you on? Puck or Band? Let us know in the comments below. And be sure leave your own review on Disney's MagicBands!