Planning to visit Walt Disney World soon? If you haven't visited since the Parks reopened in summer 2020, you'll soon experience health and safety measures unlike any you've encountered on property before.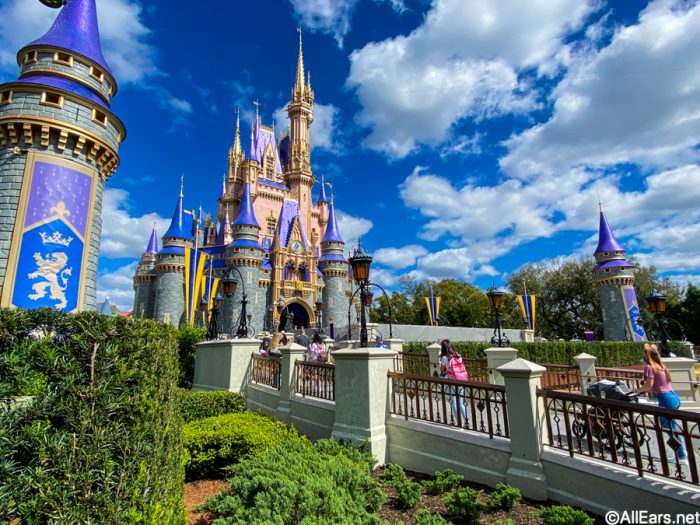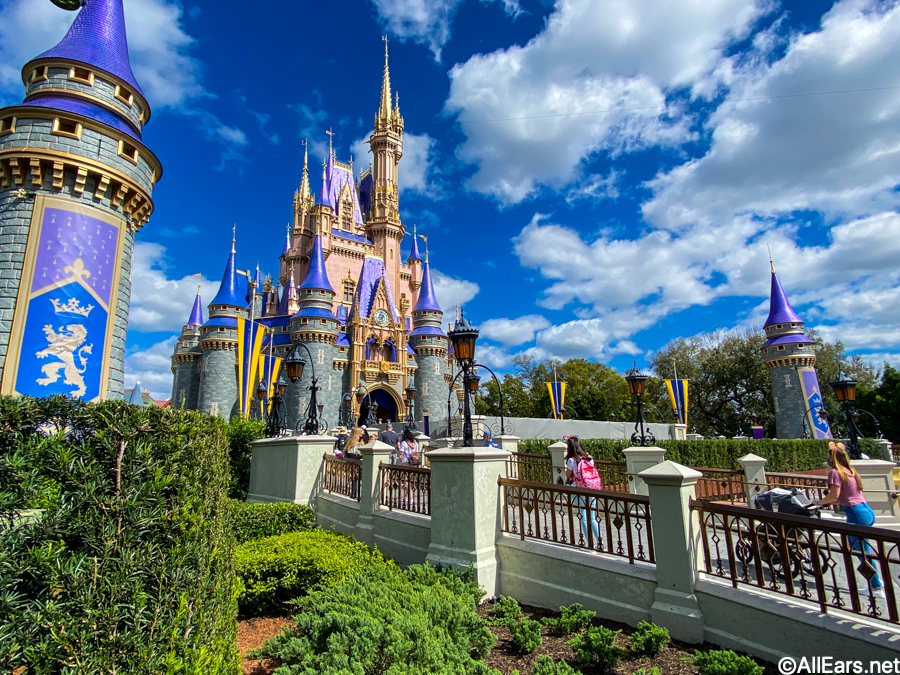 When can you remove your mask at Disney World? What does it look like to go on the rides now? What distancing policies are in place for riding things like Disney buses or the Monorail? Today, we're breaking down everything you need to know about Disney World's health & safety policies so you can be fully prepared for your trip.
Note: Keep in mind, these policies have changed over time and are subject to change again. Keep an eye out for updates AllEars.net and our social media accounts (Facebook, Twitter, and Instagram).
1. Face Masks
If you're heading to Disney World, you'll need to wear a face covering at all indoor locations. You probably already know that. But here's a break-down of exactly what that means.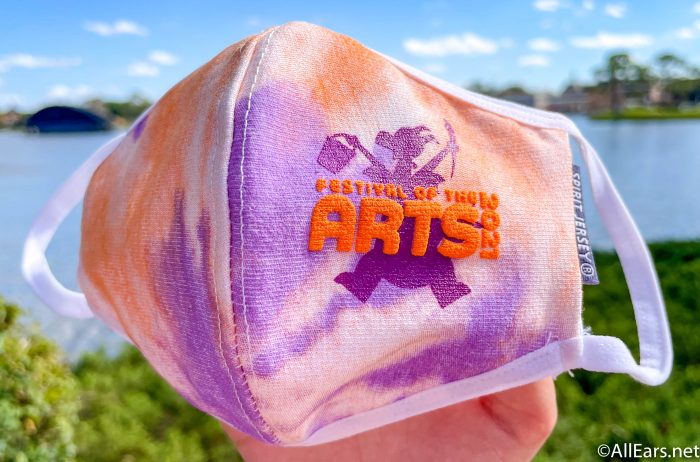 Face masks are required indoors for ALL guests ages two and up. Masks must be worn at all indoor locations — including indoor rides and queues, restaurants, gift shops, transportation, and other indoor spots — except when actively eating or drinking.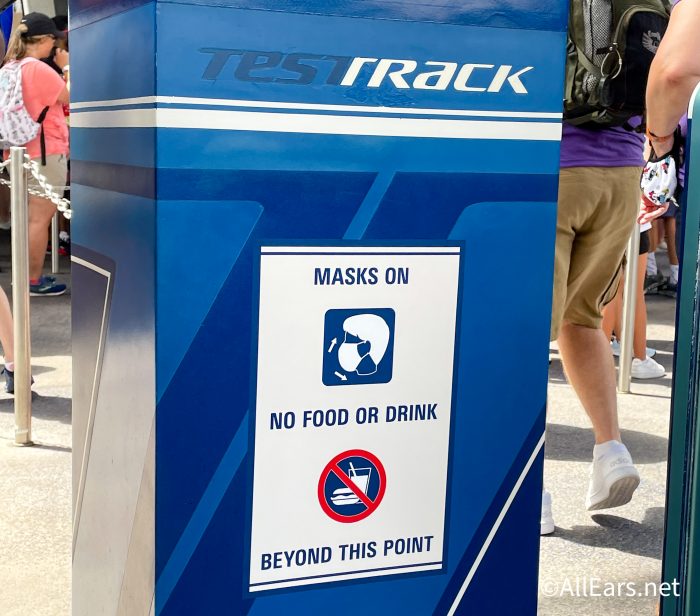 Keep in mind that you must wear a mask on all indoor rides, however, masks can be removed for outdoor attractions, in outdoor queues, and in outdoor theaters.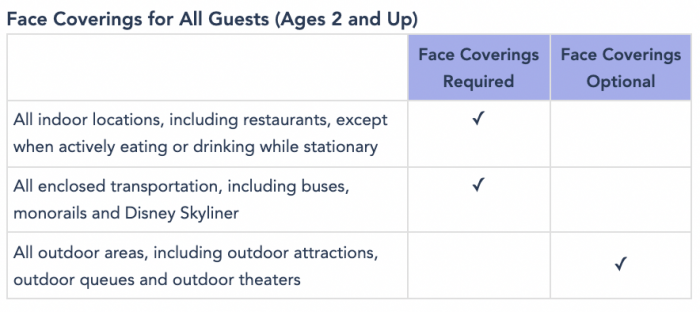 Planning to snack while waiting in line for a ride? Disney is currently prohibiting eating and drinking in all indoor queues (where face masks are required), though you may be able to munch on something while in outdoor queues — just look for signage before you enter the line.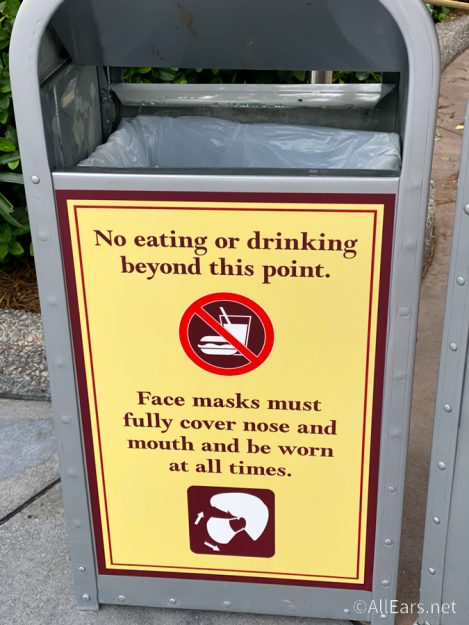 And remember, even if you've already gotten the COVID-19 vaccine, you'll still be required to wear a mask in Disney World.
Masks also have to meet certain specifications to comply with Disney's policies. For example, they must be made of at least two layers of breathable material, fully cover your nose and mouth, fit snugly on your face, and be secured with ties or ear loops. Keep in mind that bandanas, masks with vents, gaiters, face shields, and other specific things will not count as face coverings in Disney World.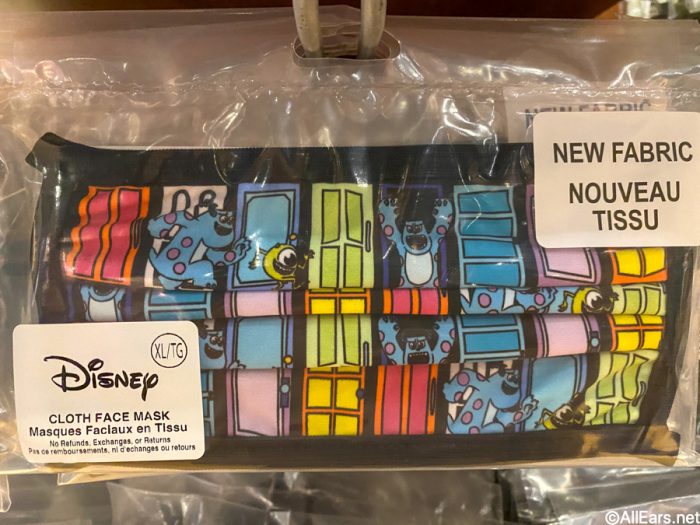 If you want to wear a mask that has a transparent panel over your mouth, there are specific rules you'll need to follow for that. For example, the plastic panel must contain no openings, and it must be attached to the fabric mask on all sides using a tight knit stitching.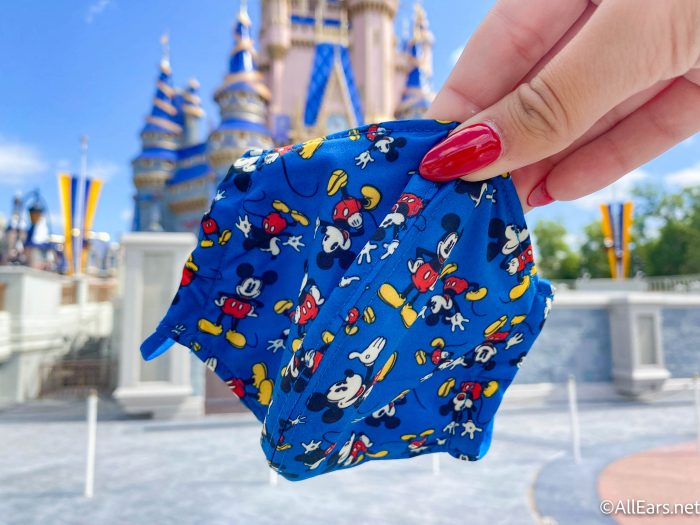 Masks are also required at all indoor locations at Disney World's water parks. But there are some areas of the water park where masks are NOT allowed at all. You can read about those water park face mask rules here.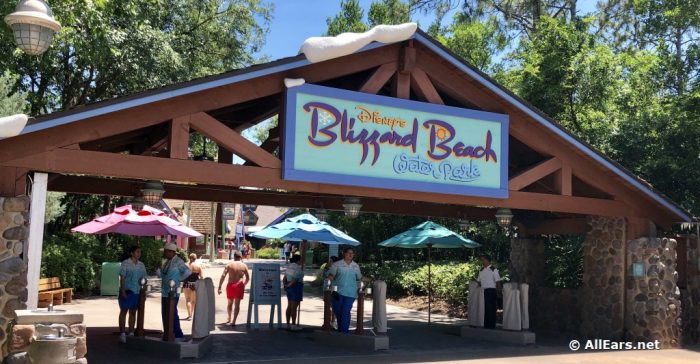 Keep in mind, guests who do not comply with Disney's face mask policies will be asked to leave.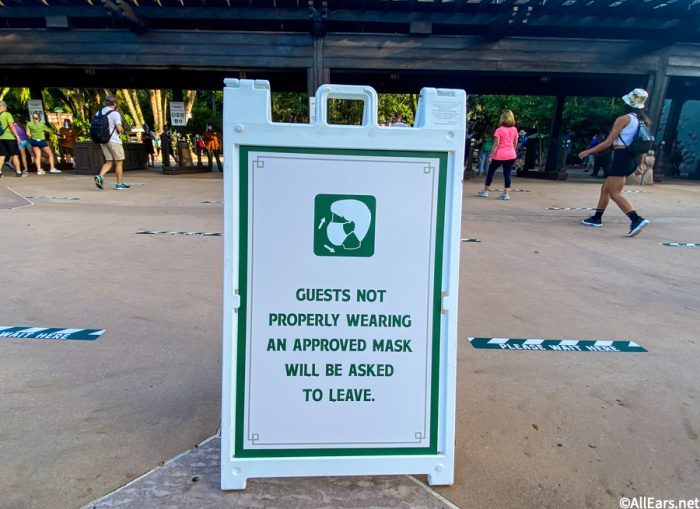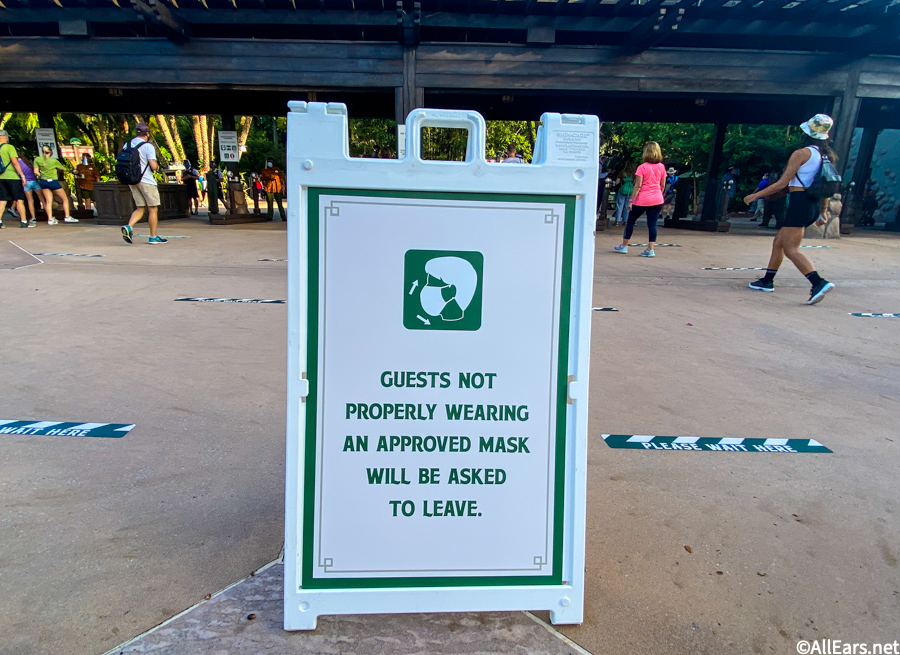 If you're planning on visiting Disney World soon, be sure to click our links above to our full posts on these updated policies to read all about them. Make sure the masks you're bringing comply with all of Disney's policies. And consider bringing multiple masks so you can have different options throughout your trip, just in case.
2. Social Distancing
Most of the physical distancing markers throughout Disney World have been removed, including in attraction lines and in stores.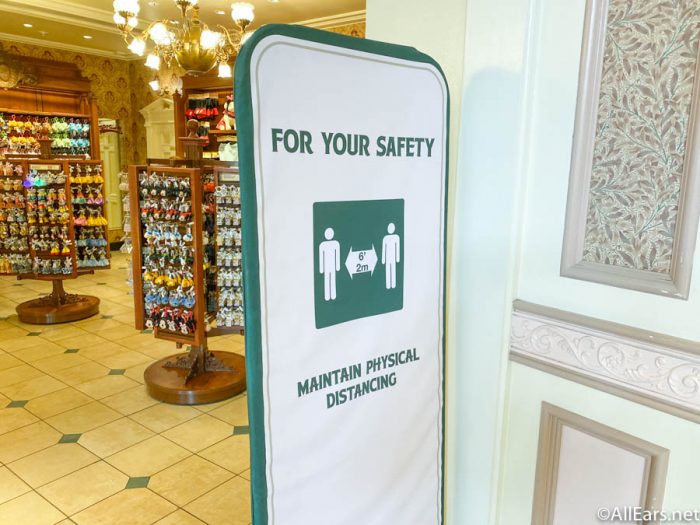 Disney also updated their policy on physical distancing on their website, removing language that stated guests needed to stay six feet apart. Now, the website says that "adjustments are still in place to promote physical distancing."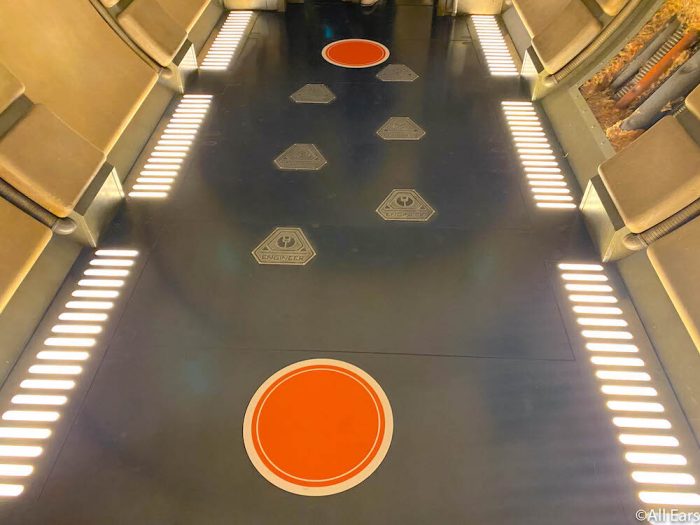 Attractions are not enforcing social distancing in the queues, and most do not have distancing markers anymore.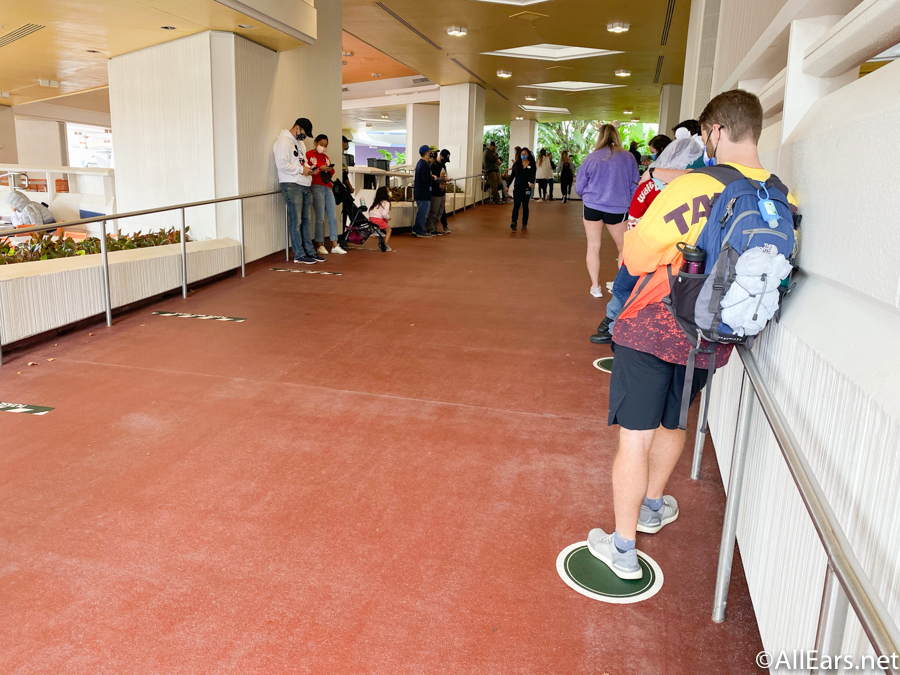 If you're trying to avoid lines and promote more physical distancing while shopping, you can make use of Disney's Mobile Checkout system at some stores on property.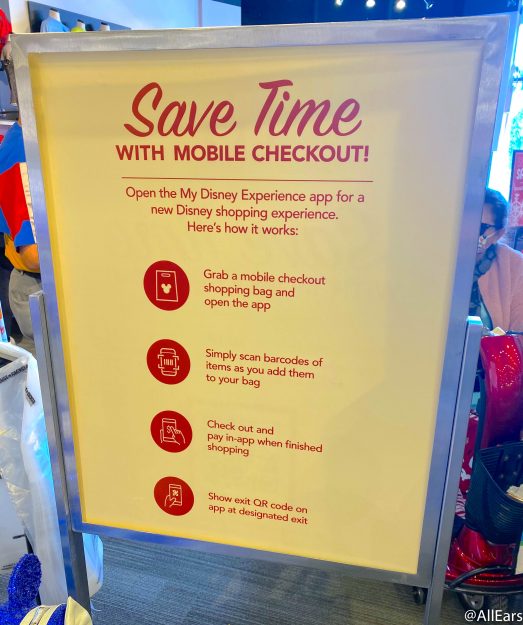 This allows you to buy your merchandise without having to wait in any long checkout lines. Skip the lines and still purchase your favorite Disney items? Sounds like a win-win to us. It's only available at a limited number of stores right now, though, so keep that in mind.
3. Attractions
Many attractions had plexiglass or some kind of other divider in their queue areas before, but these have largely been removed from Disney World rides.
Pre-shows — like the one before the Haunted Mansion ride in Magic Kingdom — have returned to most rides as well.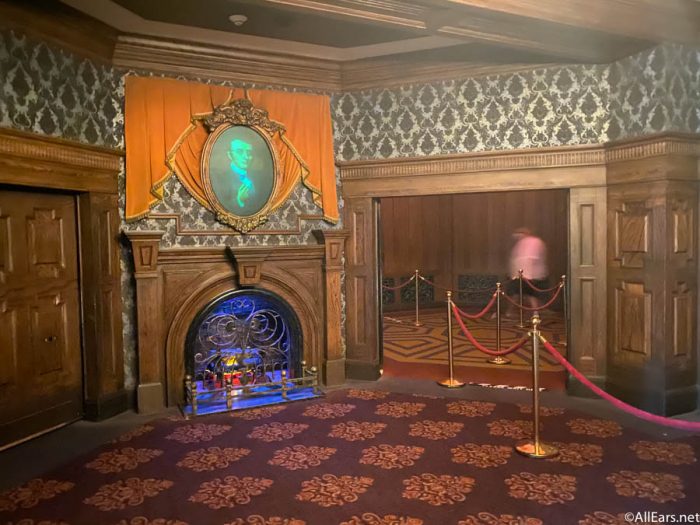 Cast members are continuing to clean the ride vehicles thoroughly, but they no longer close the rides for cleaning throughout the day like they used to.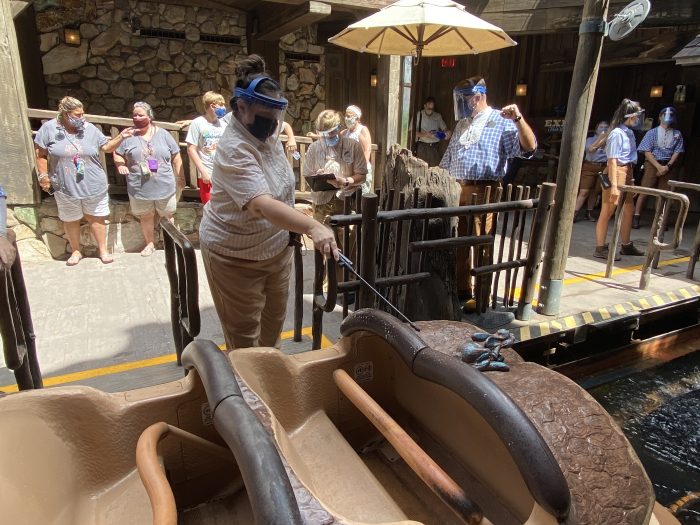 Additionally, shows that once had rows closed for physical distancing now have all the seating open for guests.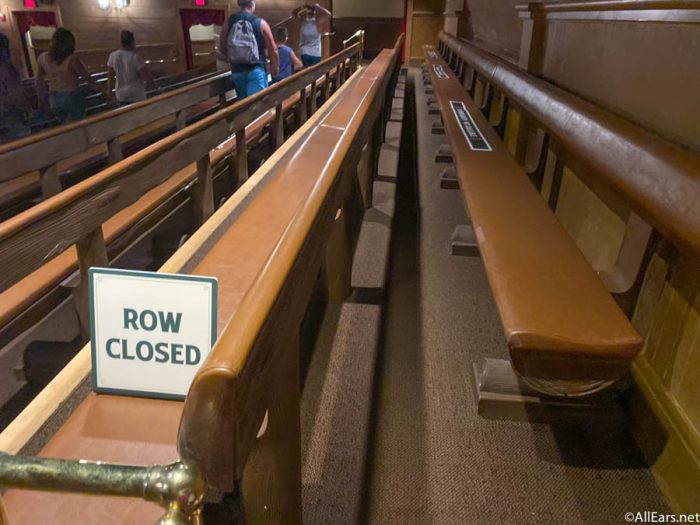 You can read about how every single ride in Disney World is handling distancing right now here.
4. Food
In terms of food, we've already addressed one new thing which is that guests must wear a face mask inside except while actively eating and drinking. Aside from that, here's what you need to know now about eating at Disney World.
For starters, there are many restaurants that have reopened, but several (including some popular favorites) are still closed.
In the ones that have reopened, you might find modified or slightly limited menus, so keep that in mind.
Also, some restaurants have changed their eating style. For example, Hollywood & Vine, Chef Mickey's, and Tusker House all used to be buffet-style meals. All three have now changed and now either serve plated or family-style meals. Also, at Be Our Guest, breakfast has been temporarily discontinued, and lunch is now Table Service, as opposed to Quick Service.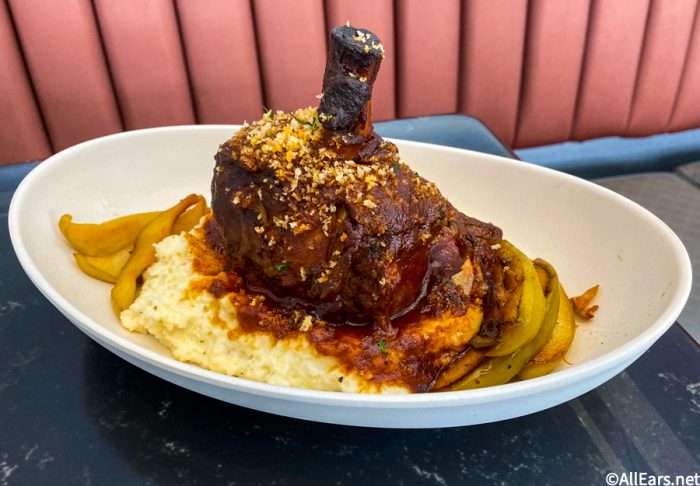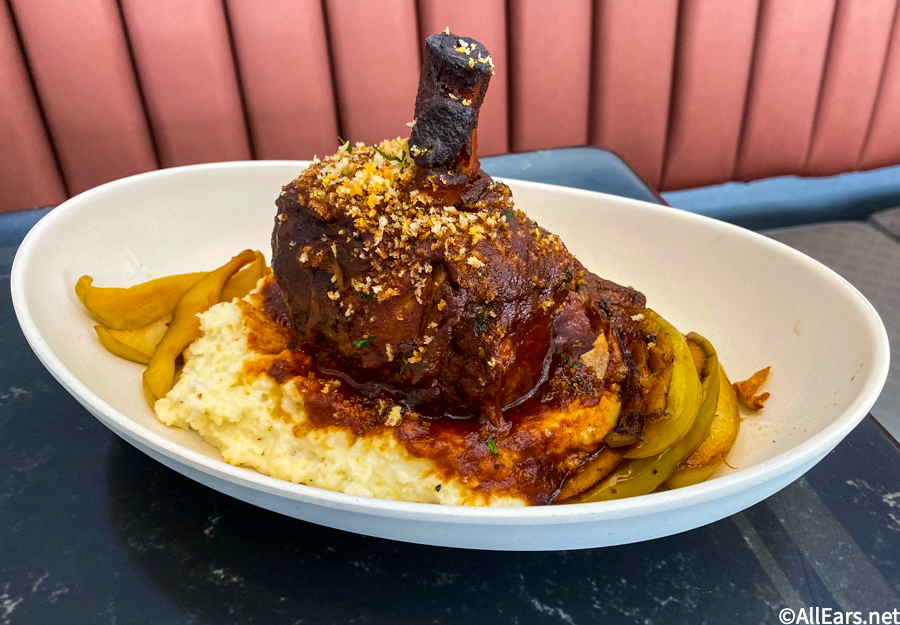 Also note: character dining has been modified. At the moment, you can't walk up to and hug your favorite characters. But you can still wave at your friends from afar and take socially distanced selfies at the spots where character dining is available.
Right now you can dine with characters at Chef Mickey's, Garden Grill Restaurant, Topolino's Terrace — Flavors of the Riviera, and Hollywood & Vine. You can also see Cinderella for a brief moment at Cinderella's Royal Table, and catch a quick glance of the Beast at Be Our Guest.
For distancing purposes, Mobile Order is heavily promoted (and in many cases, essentially required) for many Quick Service spots in Disney World.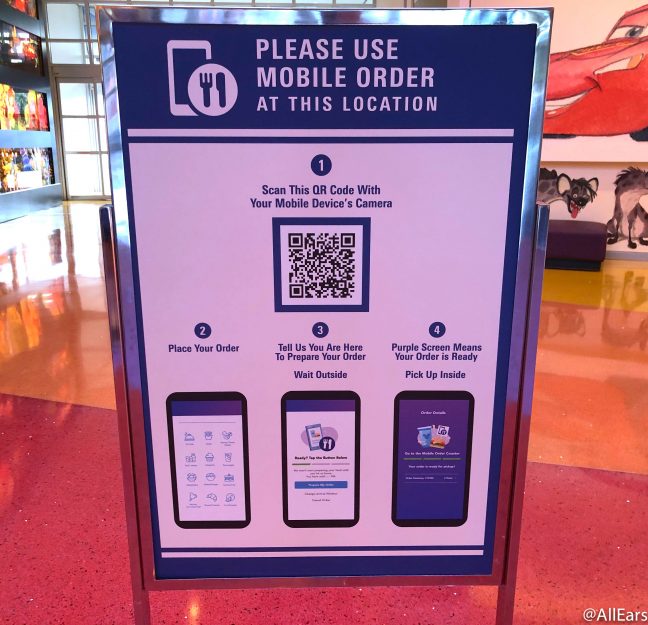 If you're checking in for a dining reservation, you can use Mobile Check-in on the My Disney Experience app to check-in from a distance.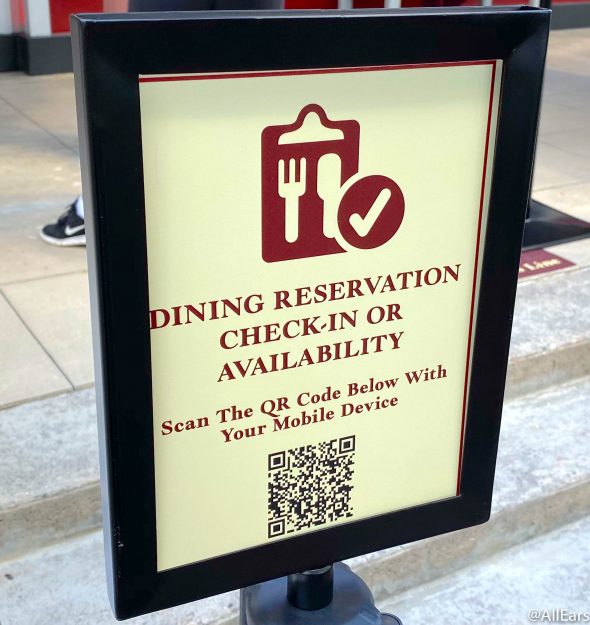 Keep in mind you can also eat your snacks and food in the park, but you must be stationary and physically distanced from others.
5. Restrooms
You might be wondering if the restroom experience is any different at Disney World due to the pandemic. Generally, things are the same, except many restrooms have signs that remind guests to maintain an appropriate social distance from one another.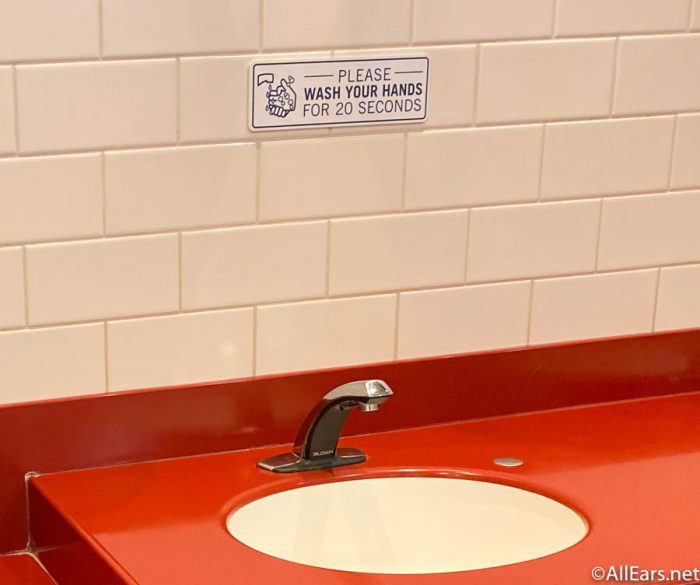 Some also have signs installed reminding guests to wash their hands for 20 seconds.
6. Hand Sanitizers and Hand-Washing Stations
Throughout Disney World, you'll find many hand sanitizers and potentially some hand-washing stations with water and soap as well.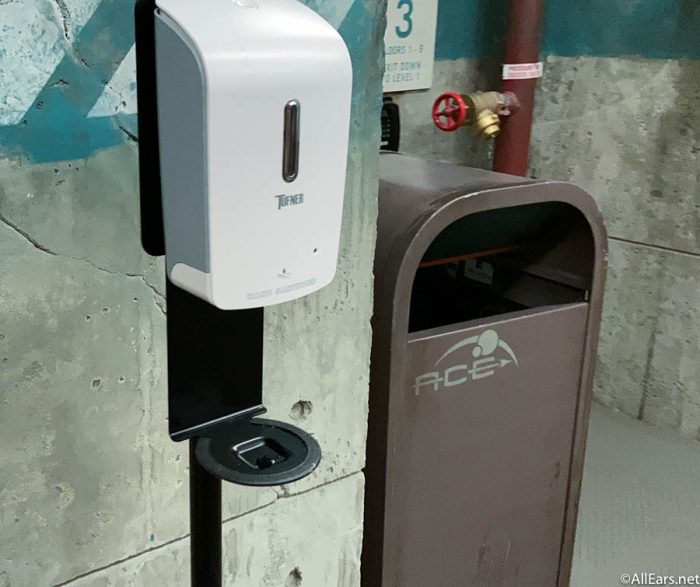 Generally, there are hand-sanitizing stations before you get on a ride and at other spots throughout the parks. Be sure to look for those as you walk around.
7. Temperature Checks
Previously, all guests had their temperatures checked before entering a Disney World park.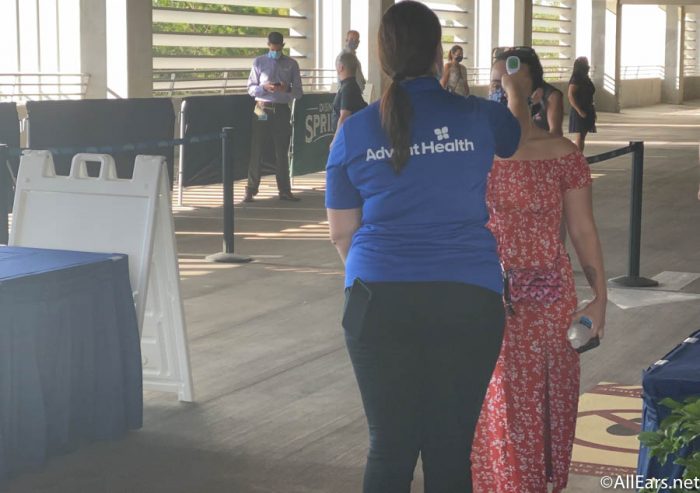 Now, temperature checks have been removed, so you won't be seeing these on your upcoming trip.
8. New Security Screening Process
A new security screening process is also now in place in Disney World. Before, you had to open up your bag and have a Cast Member poke around it as the screening. Now, a contactless system is in place that lets you pass through a metal detector while holding onto all of your items, except any that the signs might specifically ask you to remove.
If one of the detectors goes off, you may be asked to open your bag for security to look through, or your items may be waved down with a metal wand.
We've seen this process implemented in the parks and Disney Springs.
9. Health Acknowledgement
The Disney World website specifies a health acknowledgment that you are essentially making by entering Disney World. Specifically, it notes that by entering the Disney World Resort, you are confirming that you and all persons in your party are not experiencing any of the symptoms of COVID-19 identified by the Centers for Disease Control and Prevention. The website then lists a number of symptoms including fever or chills, cough, shortness of breath, and muscle or body aches, among others.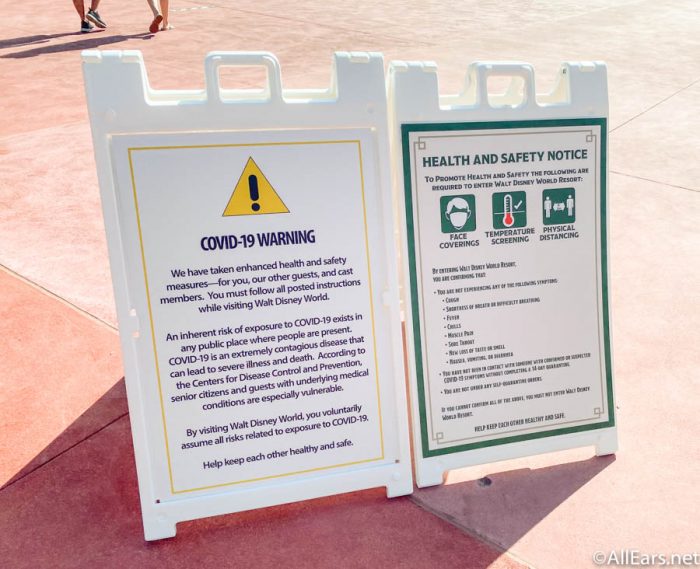 By entering Disney World you're confirming that you have not been in contact with someone with confirmed or suspected COVID-19 symptoms without completing a 14-day quarantine and that you are not under any self-quarantine orders.
If you cannot confirm any of those things, Disney's website indicates that you "must not enter Walt Disney World Resort." Disney also notes that if at any point during your vacation you can't meet the above criteria, the guest and their traveling party "will be required to isolate and may be relocated or asked to leave the property."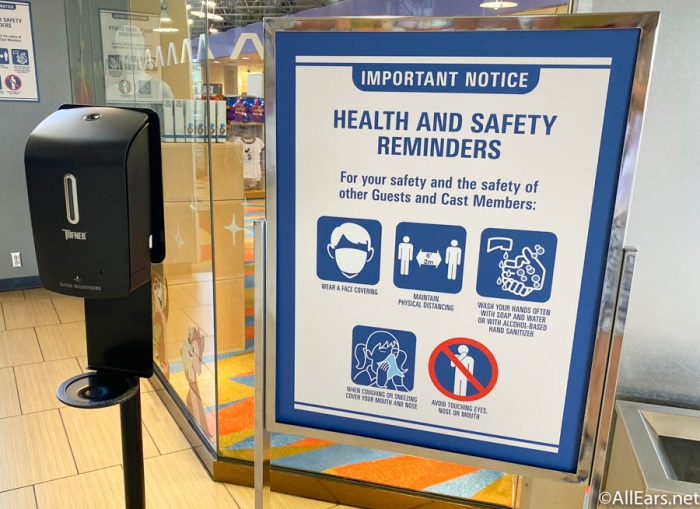 It's important to keep this in mind. You must ensure that you fully meet Disney's health acknowledgment terms before and during your stay.
10. Hotels
At the moment, many hotels have reopened in Disney World, but some still remain closed.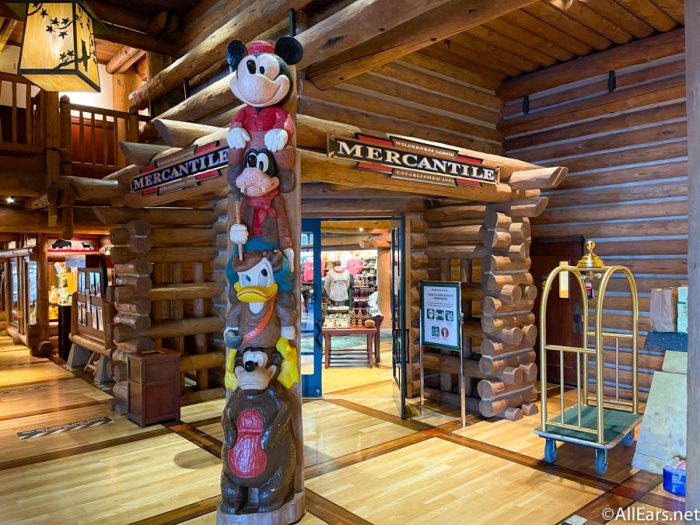 If you do stay at a Disney World hotel, they now have enhanced cleaning and some housekeeping modifications. Specifically, Disney has shared that they have increased cleaning in high-traffic areas like public elevators, handrails, restrooms, and more.
Before you arrive, your hotel room will undergo a thorough cleaning with attention to high-touch areas, floors, and more. Inside the room, you'll find individually wrapped glassware and things like plastic wrapped around the remote controls.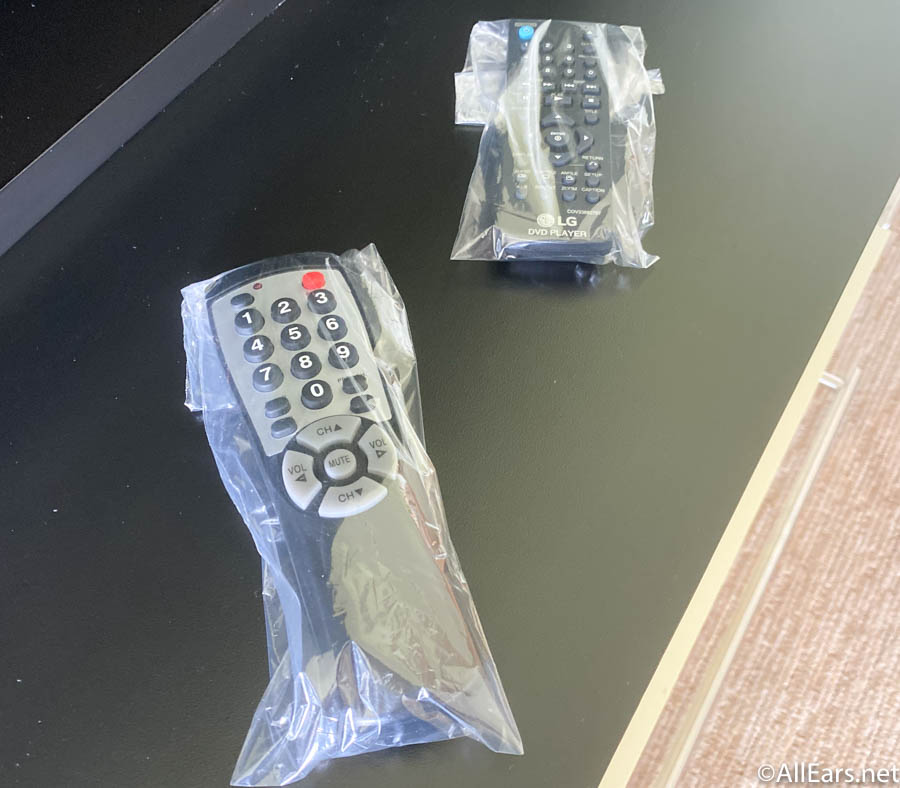 Guests in hotels with reusable shampoo, conditioner, and body wash canisters will see that these nozzles are cleaned between guests. You'll find a piece of plastic on the nozzles to show they've been cleaned.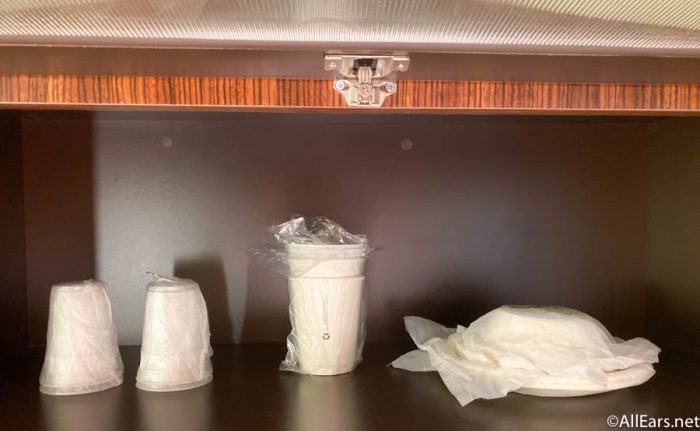 During your stay, housekeeping will also be a bit different. Generally, your room will get a light cleaning every other day which includes wiping of some services, removal of trash, replenishment of towels, and vacuuming. You can also decline this service if you want. And the rules are a bit different for Disney Vacation Club Members using their membership to stay. You can read all about this on Disney's website.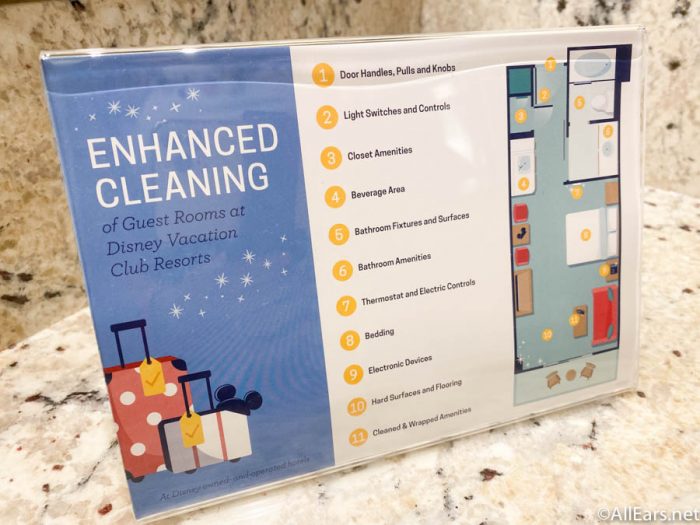 Also, keep in mind that Bell Services will deliver luggage to rooms but is not currently escorting guests. And valet parking is slowly returning so may not be available at every resort.
Disney is also heavily encouraging online check-in for your hotel reservations. Additionally, they have automatic checkout and a virtual chat available with hotel Cast Members — all designed to minimize contact and maintain distancing.
11. Parades and More
As part of Disney's distancing policies, parades and close-up character meet-and-greets have been temporarily suspended. You can still watch Disney's character cavalcades, though. These are like mini-parades with no set schedules.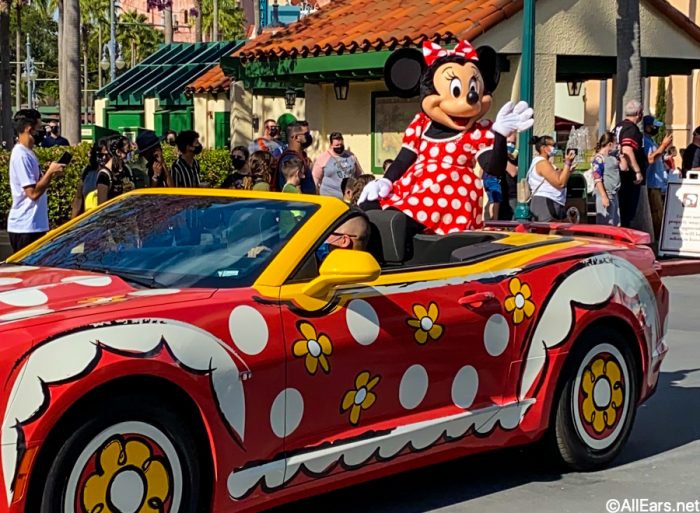 Some characters are also greeting guests from a distance. For example, you can usually say hello to Anna and Elsa in Norway, or wave at some characters as they stand in the Main Street Train Station.
And that is our full guide to Disney's health and safety measures. Of course, things are subject to change in the future. So, be sure to watch for any updates from us at AllEars and look for any updated signs around Disney World. We'll be on the lookout for any changes and keep you informed!
Are you planning to visit Walt Disney World soon? Let us know in the comments.
Join the AllEars.net Newsletter to stay on top of ALL the breaking Disney News! You'll also get access to AllEars tips, reviews, trivia, and MORE! Click here to Subscribe!