Disclosure: We were invited by Disney to attend a media event about the upcoming Magic Kingdom entertainment offerings. This did not affect our reporting of the event — our opinions are our own.
If you're going to the Magic Kingdom this year, be prepared for a lot of new and returning entertainment!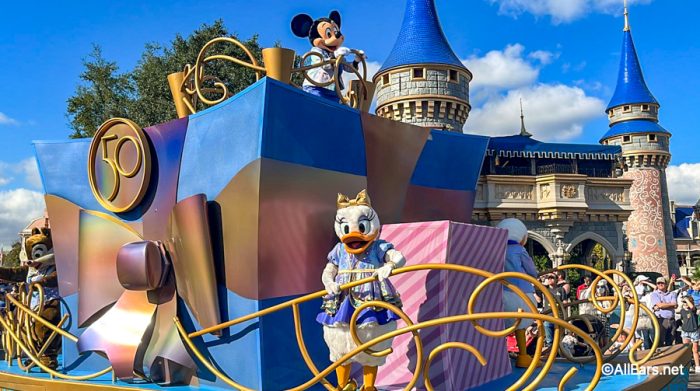 The Festival of Fantasy Parade is returning, along with a Cinderella Castle stage show and the Frontierland Hoedown. We recently announced the opening date for a NEW cavalcade, which will debut in Magic Kingdom on February 11th of this year. Now we have even more details about the new Disney Adventure Friends Cavalcade!
Starting February 11th, you'll get to see nearly 30 characters from Disney and Pixar, including Nick and Judy from "Zootopia," Baloo and King Louie from "The Jungle Book," Merida, Moana, The Incredibles, and more.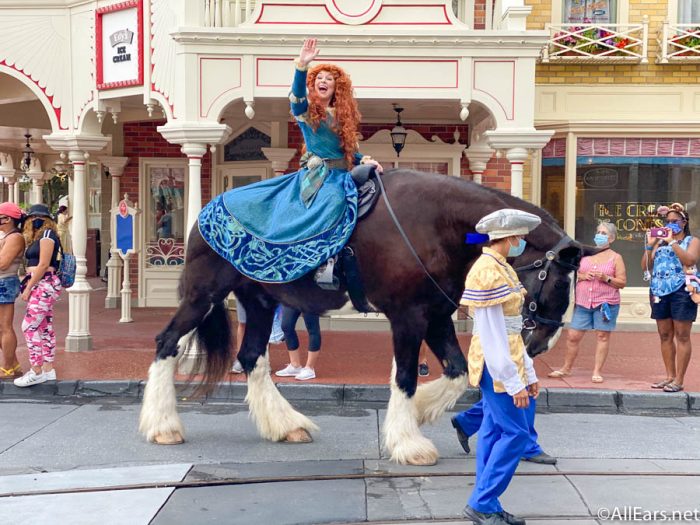 From Disney's announcement, it looks like friends from Toy Story, The Aristocats, Pocahontas, and Aladdin will be there as well!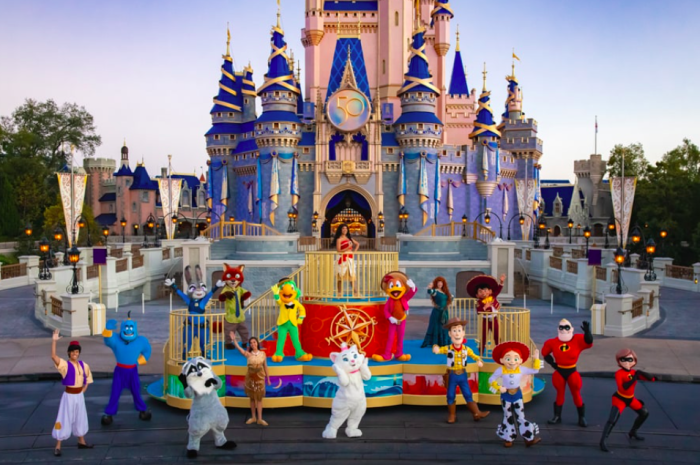 Two of the Three Caballeros will also make an appearance. You can see José Carioca and Panchito in this cavalcade, but their third member, Donald Duck, is missing!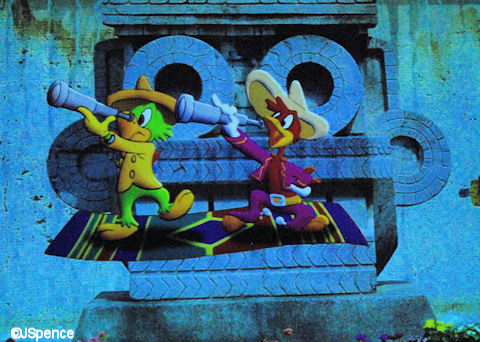 Dónde está Donald? Wait a minute…that sounds familiar. Just like in the Gran Fiesta Tour ride in EPCOT's Mexico pavilion, Donald has been separated from his friends.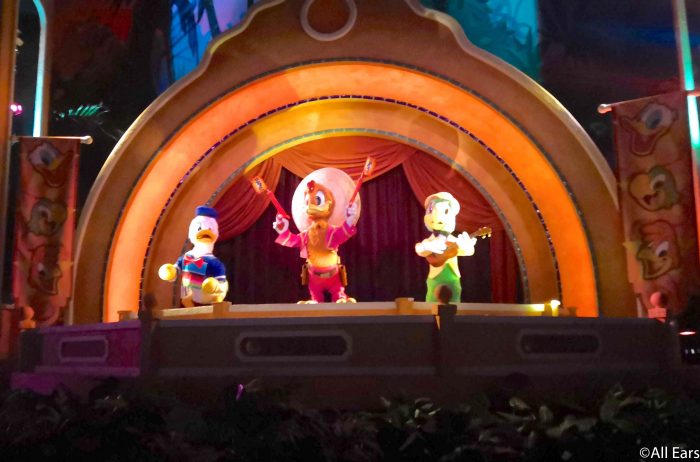 But don't worry, Donald is just busy at another Magic Kingdom cavalcade. He can be found at Mickey's Celebration Cavalcade, dressed in his 50th Anniversary best!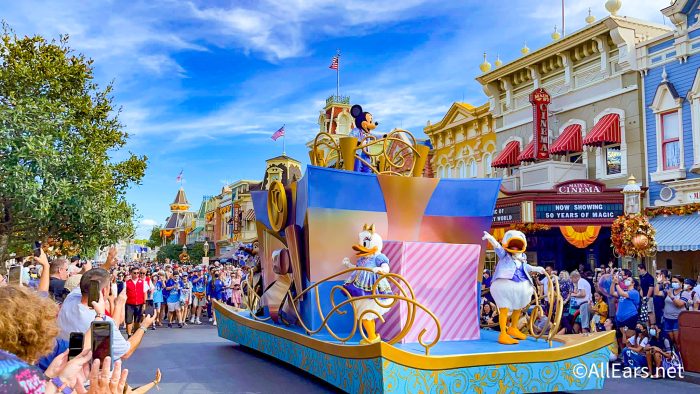 Miguel from Coco will also be a part of this new cavalcade, dressed in his Mariachi best. This will be his first appearance in the Magic Kingdom!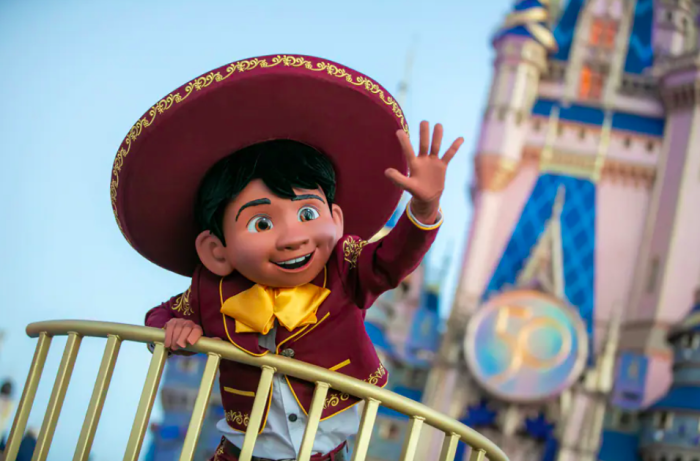 There will be two floats in the Disney Adventure Friends Cavalcade, which will have scenes of adventures along the base and a compass on top.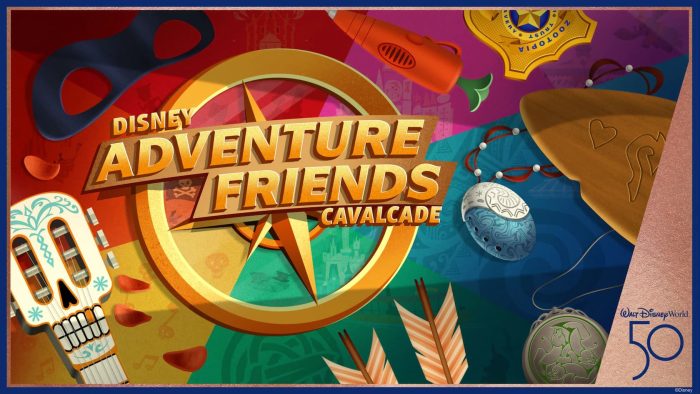 This cavalcade will replace the Magic Kingdom Cavalcade, and a couple of characters from that show will hop over to the new one. For example, Moana was in the Magic Kingdom Cavalcade, but now you'll be able to find her in the brand-new Adventures one.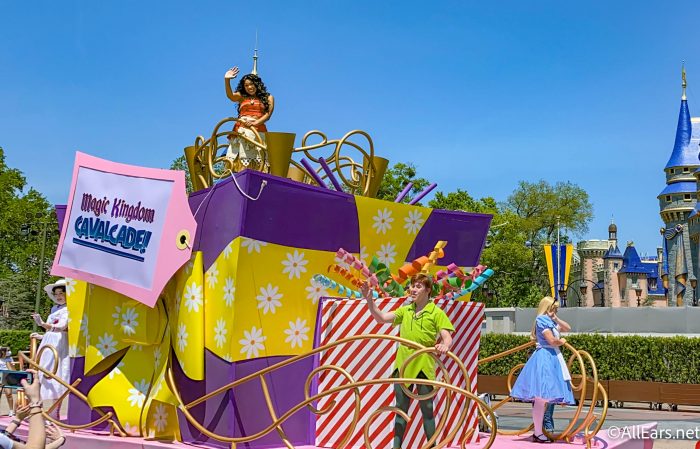 Mickey's Celebration Cavalcade (the 50th Anniversary one) will continue to run in Magic Kingdom.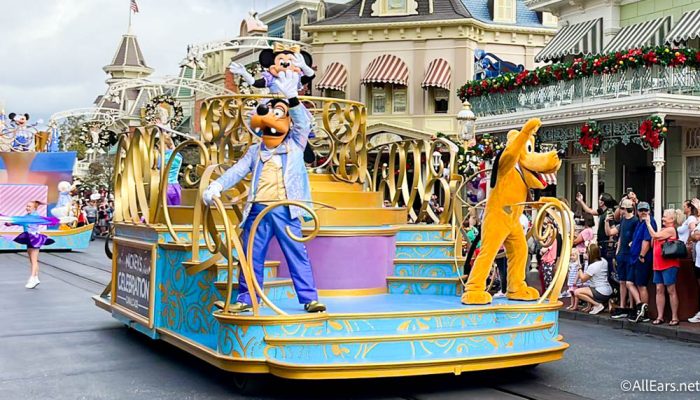 Keep following AllEars for more of the latest news from Disney World!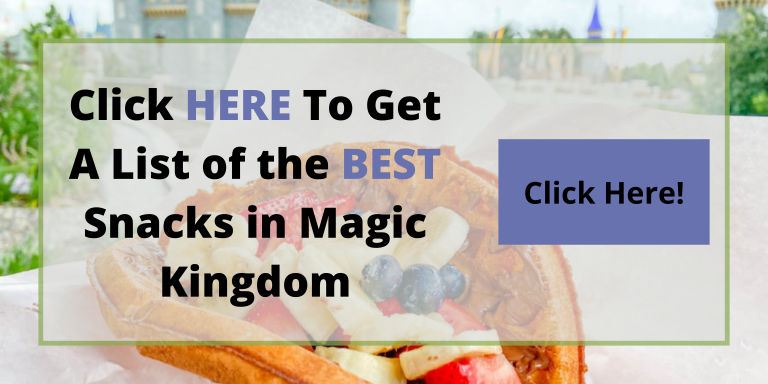 Which Disney character are you most excited to see in the new Disney Adventure Friends Cavalcade? Let us know in the comments.