The Florida sun peeking over Cinderella Castle, Mickey waffles, and coffee: there's no doubt that there's something special about the morning at Walt Disney World.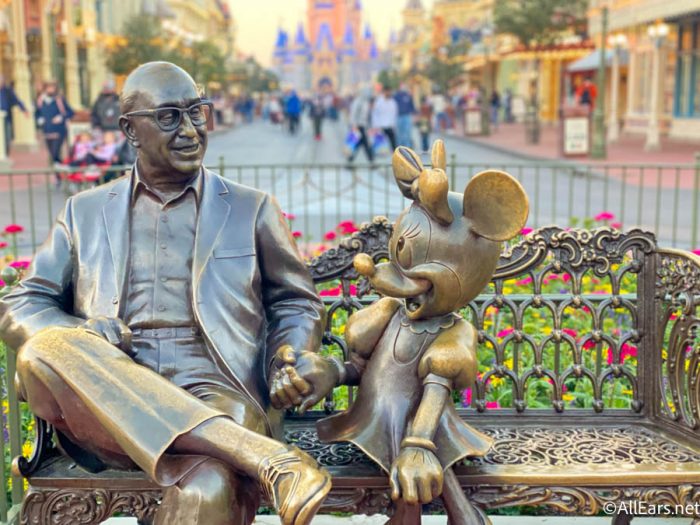 Whether you're up before the sun because your kiddos are too excited to sleep, or you're waking up to the knock at the door from housekeeping, there's no wrong way to begin your day. But if you're looking to make the most of the morning in the Most Magical Place on Earth, we're letting you in on some of the spots where we love to start our day!
Here are the Best Spots to Start Your Day at Walt Disney World!
Disney's BoardWalk
Disney's BoardWalk Inn & Villas is a lesser-known area in Walt Disney World but connects quite a few locations together. If you stay at Disney's Yacht and Beach Club Resorts or Disney's BoardWalk Inn then you're pretty much staying right on the BoardWalk, but you can visit even if you aren't! And we think it's worth taking a trip over in the morning to start your day.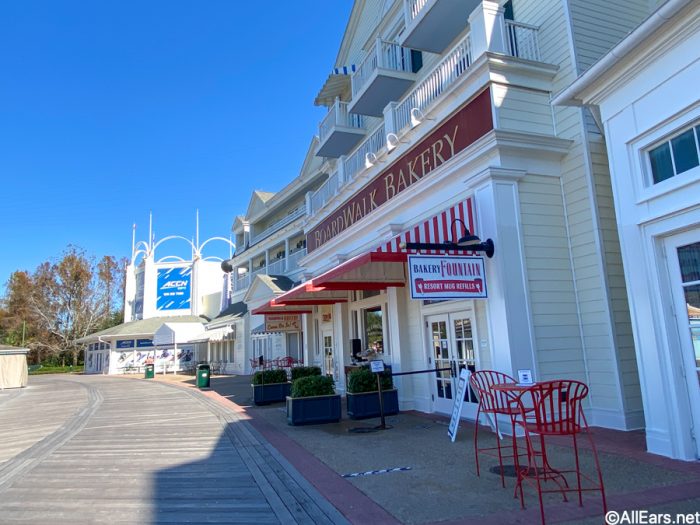 The BoardWalk hugs Crescent Lake (which connects EPCOT and Disney's Hollywood Studios) and was designed to be a "village across the water" during the turn-of-the-century, where tourists can get away from the hustle and bustle of the Disney parks.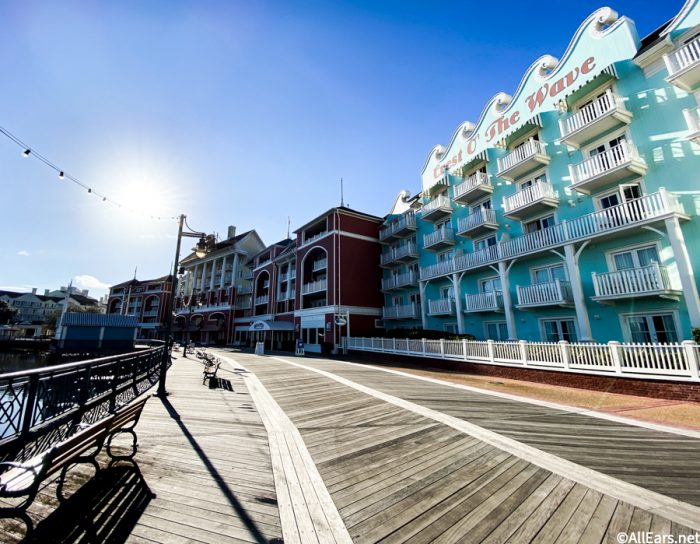 In the morning, you can spot a lot of walkers and runners and soak in the sunrise. We recommend finding a place to sit and watch the morning Friendship Boats pass by taking families to the parks. There's just something about the sound of a Disney boat horn in the morning that brings on all the good feels.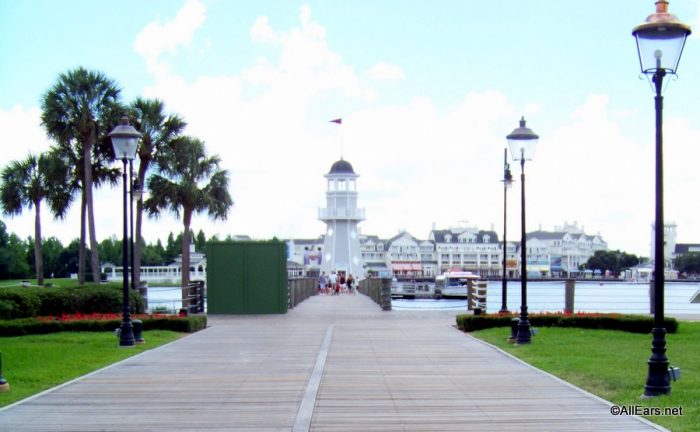 While the BoardWalk used to be home to the BoardWalk Bakery which served up some delicious baked goods for breakfast, it has now closed to make way for BoardWalk Deli! From the looks of the upcoming menu, the deli could be a fantastic addition to your morning!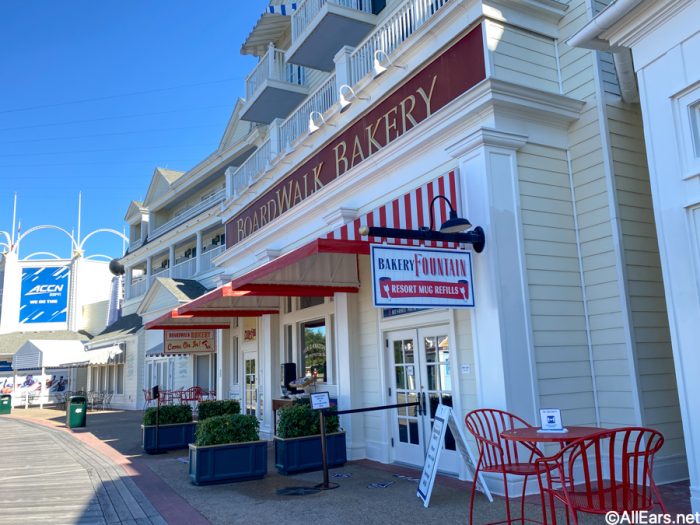 If you're looking for a slow start to the morning, Disney's BoardWalk is one of the best options!
Starbucks
It should come as no surprise to you that Starbucks is making our list of best spots to start your morning in Disney World; you know we love our coffee! And, if you're anything like us, Starbucks in the morning isn't even a question — it's a must.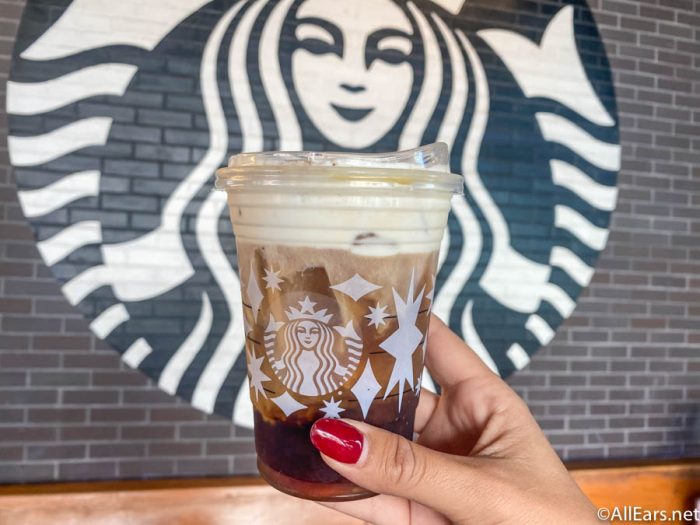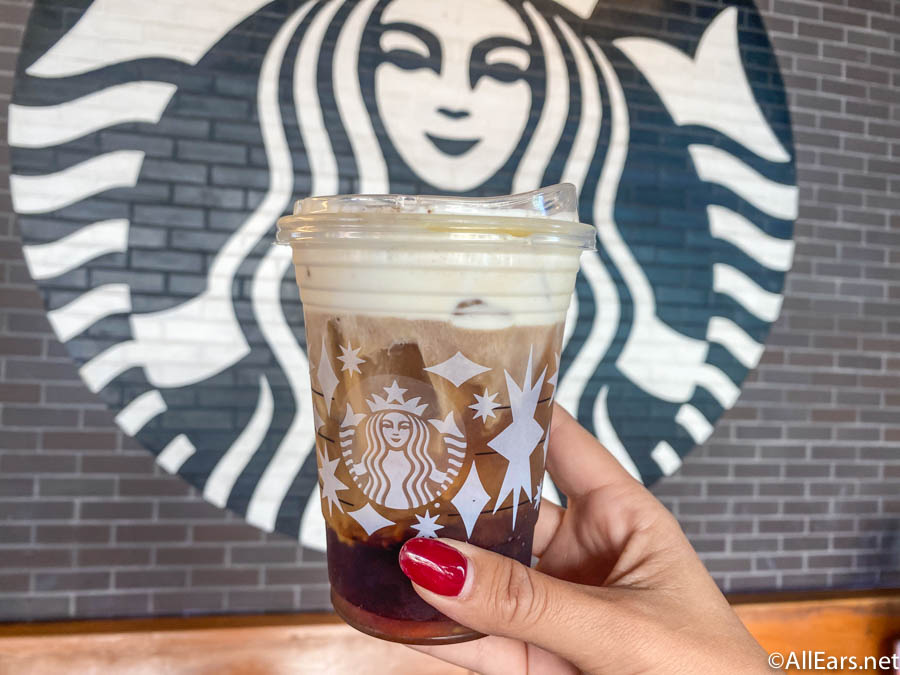 Main Street, U.S.A., latte in hand, and the sun rising over Cinderella Castle? Yeah, that sounds pretty nice! And you can make it happen! You can grab your morning brew from Main Street Bakery in Magic Kingdom, and sip while you watch the morning entertainment or head over to your first ride of the day!
If you're at EPCOT, you can grab your coffee at Connections Café in World Celebration.  The newest Starbucks location in the park, it offers a large seating area where you can relax and even enjoy the display of coffee pots from all around the world. If you want more than a caffeine kick to start the day, give their Liege waffles a try!
Over in Disney's Hollywood Studios, you can grab your morning coffee from The Trolley Car Cafe on Hollywood Boulevard. One of our favorite ways to start our morning here is to grab a coffee and find a bench to sit and listen to the background music and soak in the Disney morning.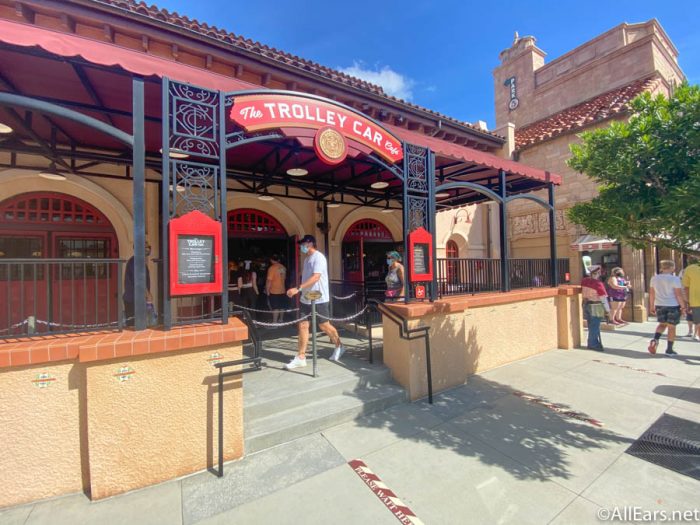 Starbucks is also in Animal Kingdom inside Creature Comforts. If you're looking for a calmer start to your day, you can grab your coffee and stroll through some of the nature trails in the park and say good morning to the animals!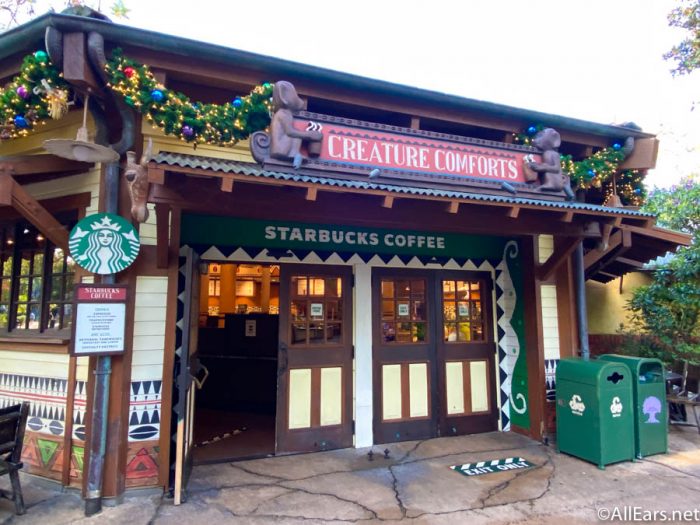 If you're in a rush to kick off your morning, you can grab your Starbucks and head straight to a ride. But if you have time, we suggest finding a seat for your sipping. The Disney park atmosphere in the morning is full of excitement and anticipation for the day so it can be fun to soak some of that in on a bench in the morning over coffee!
Character Breakfast
Pancakes and Disney characters? Yes, please! If you're willing to head into the parks a little later in the morning, making a reservation for a character breakfast is a great way to start the day at Disney World! Right now, one of the best character breakfasts we've tried is at Topolino's Terrace at Disney's Riviera Resort. Over your morning juice and pastries, you'll get to meet Minnie Mouse in her poetic style…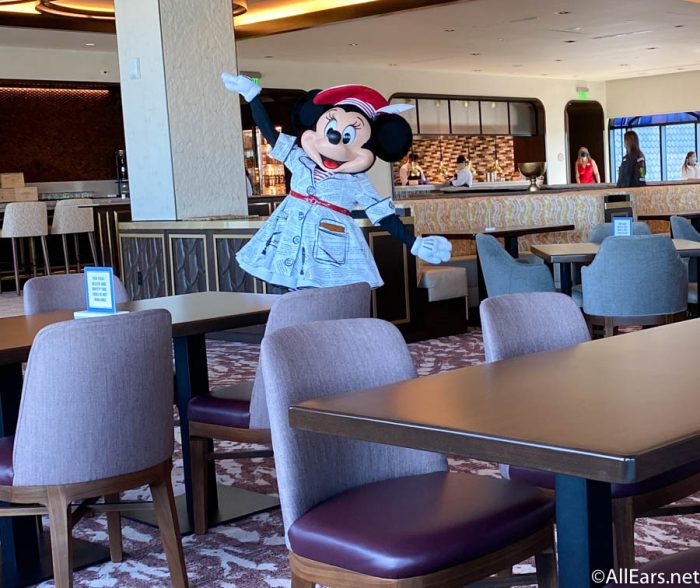 …Donald Duck after a morning of sculpting…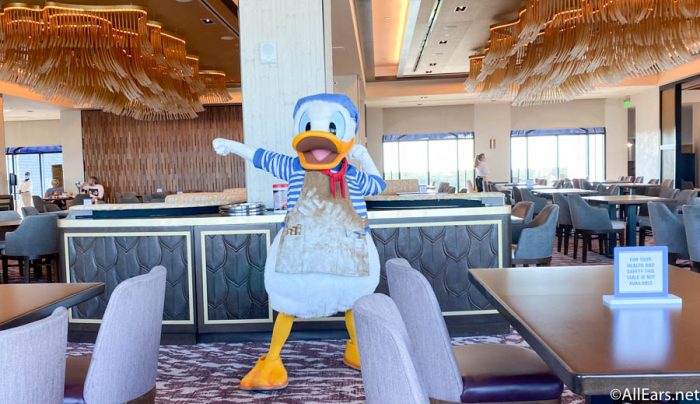 …Daisy Duck in her dance rehearsal outfit…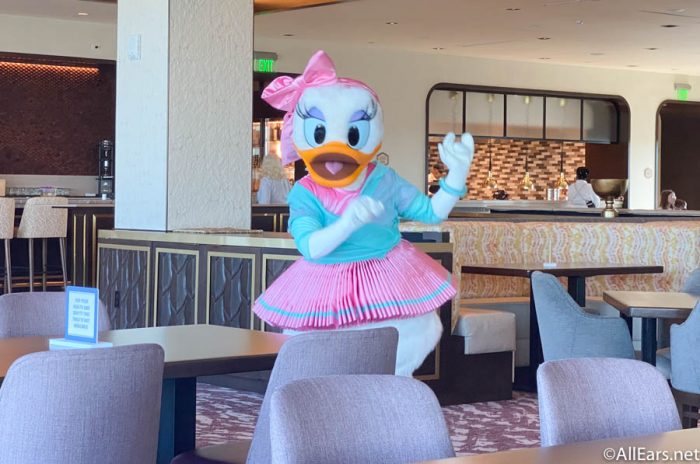 …and, of course, Mickey Mouse after his painting session (things clearly got a little messy)!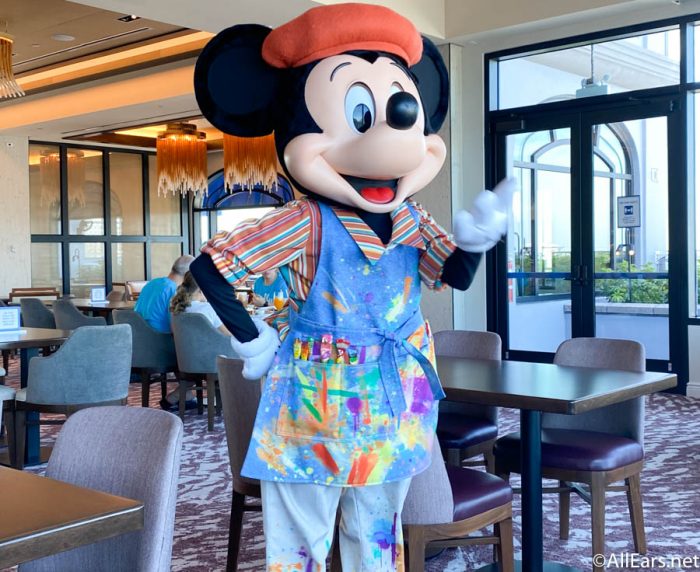 Plus, you'll be saying hi over some delicious morning bites like mini muffins and danishes.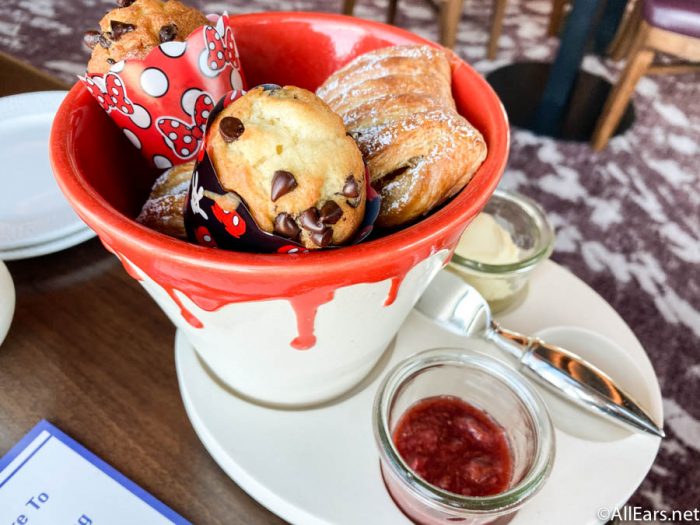 The theme is Breakfast a la Art, so even Mickey Waffles come decked out on an artist palette for the kids!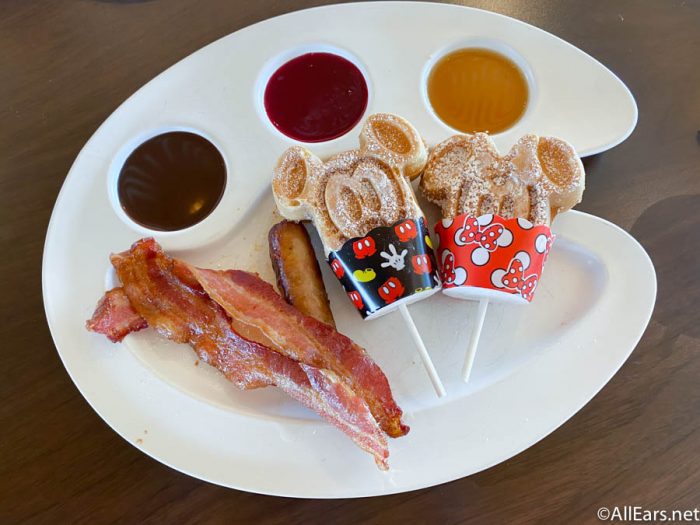 A filling breakfast and an opportunity to say hi to Mickey and friends make for a great start to the day (especially with kids)! There are a lot of other options for morning character breakfasts at Walt Disney World and they're just as great to kick off the day!
Port Orleans Beignets
Scat Cat's Club Cafe at Disney's Port Orleans — French Quarter Resort, serves up one of New Orleans' finest: fresh beignets. Scrambled eggs are good and all, but you can indulge in a breakfast you'd rarely, if ever, have at home with their warm, simple, fried dough pocket topped with powdered sugar. (You're on vacation; calories don't count!)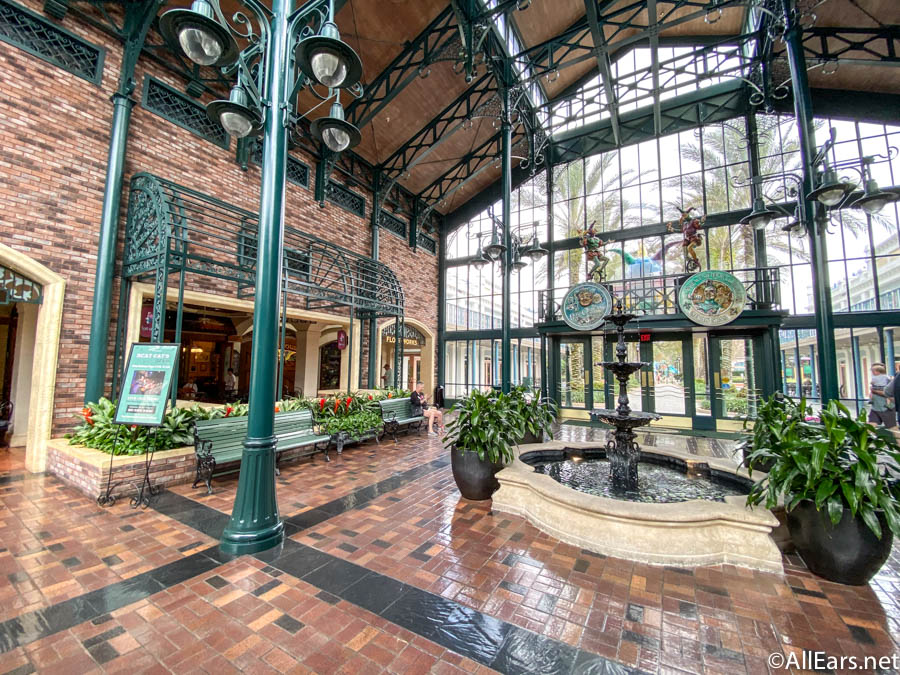 If you're feeling really crazy in the morning, you can sample a variety of beignet creations including ones covered in glaze or drizzled with chocolate.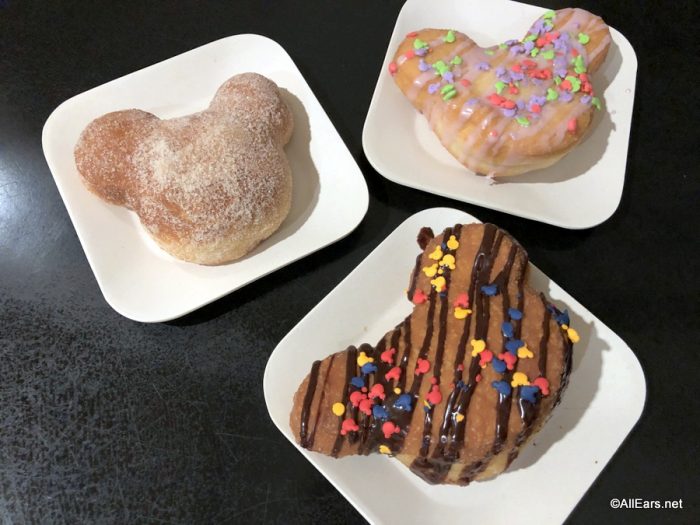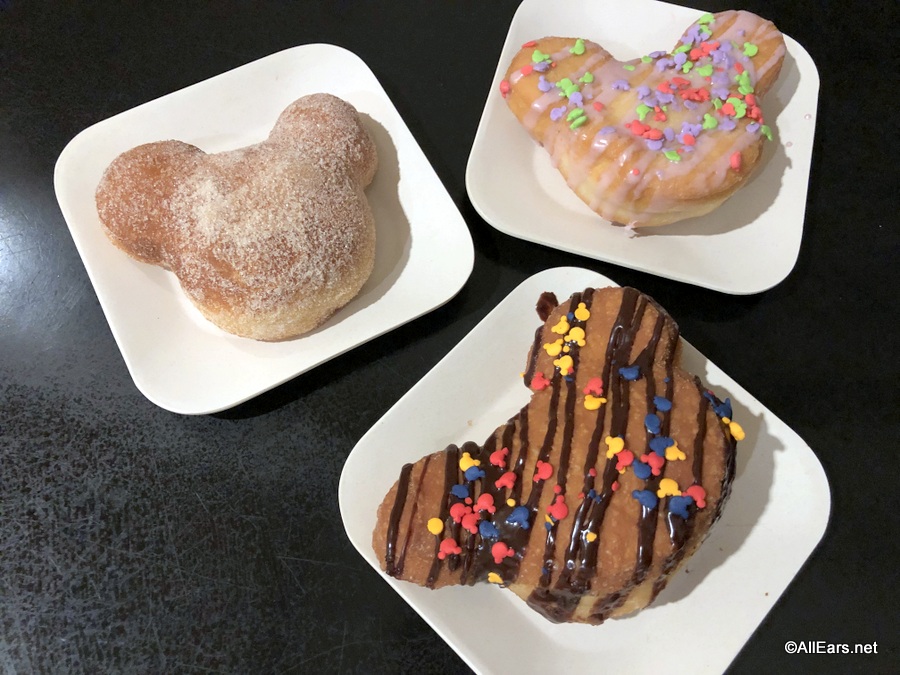 Not staying at Port Orleans? It is a bit of a journey to get your hands on these beignets in the morning, but you can make it a whole morning and take a peaceful Sassagoula water taxi from Disney Springs and enjoy the morning breeze from the water when it's running knowing you're on your way to morning beignets!
Morning Safari
If your plans for the day involve a visit to Disney's Animal Kingdom, one of the best ways to start the day is a ride on Kilimanjaro Safaris. The line in the morning tends to be shorter because most people are headed to get in line for Flight of Passage in Pandora — the World of Avatar, and the morning is a great time to see some animals!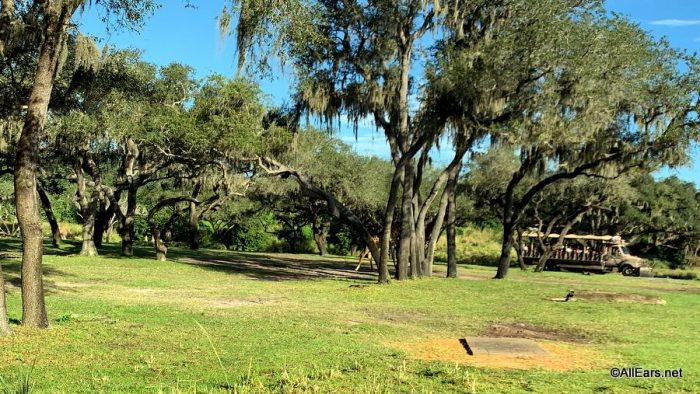 The animals are usually a bit more active in the morning because the Florida heat hasn't kicked in yet, and they're out munching on breakfast — so that's another bonus.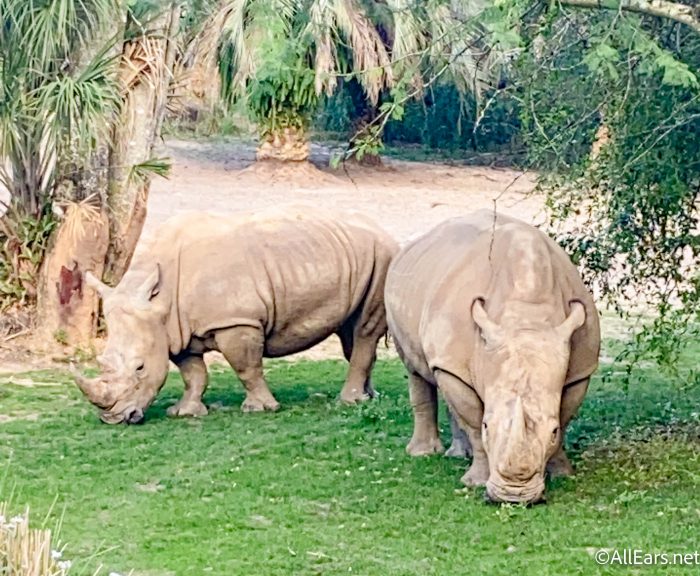 You can get some pretty great views of all the animals on the savannah…
…and maybe even spot the elusive lions! Lions spend a lot of their day sleeping, but you can catch these graceful giants before their daytime snooze if you're early enough!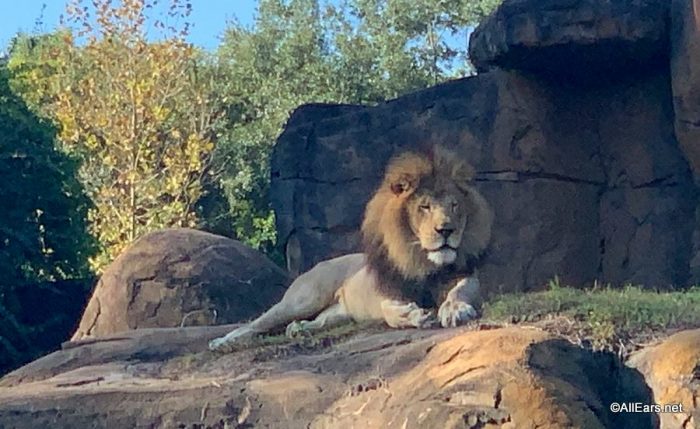 The 20+ minute trek through wildlife can be a bit bumpy, so you might not even need any coffee to help you wake up after your ride!
Take the Ferry to Magic Kingdom
If you're headed to Magic Kingdom instead, one of the ways to make the morning a bit more special is to take the Ferry Boat over to the park from the Transportation and Ticket Center. You have the option to take the ferry or the monorail, and we just can't deny how great it is to feel the morning breeze aboard the ferry.
On your journey across the Seven Seas Lagoon, you can look around at the Disney resorts surrounding the Lagoon, and soak in all the excitement of the magical day ahead.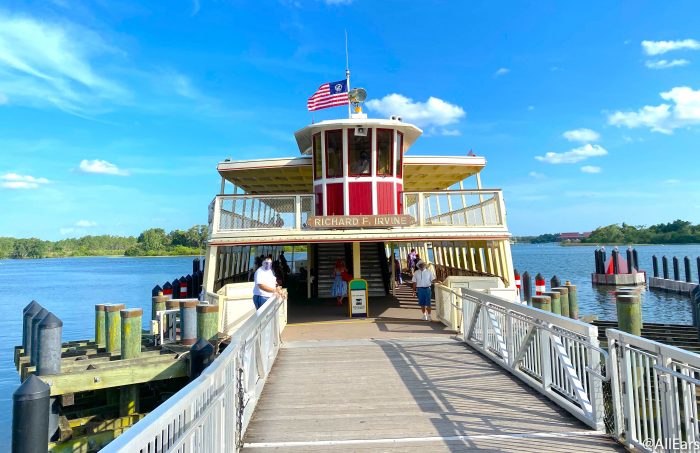 Plus, you can end your night on the monorail so you won't miss out on riding both forms of transportation!
Rope-Drop Your Favorite Attraction
Rope dropping is when you get to the park early and are there to open the park when they "drop the rope." Now, Disney doesn't always literally drop a rope anymore, but it still makes you one of the first in the parks.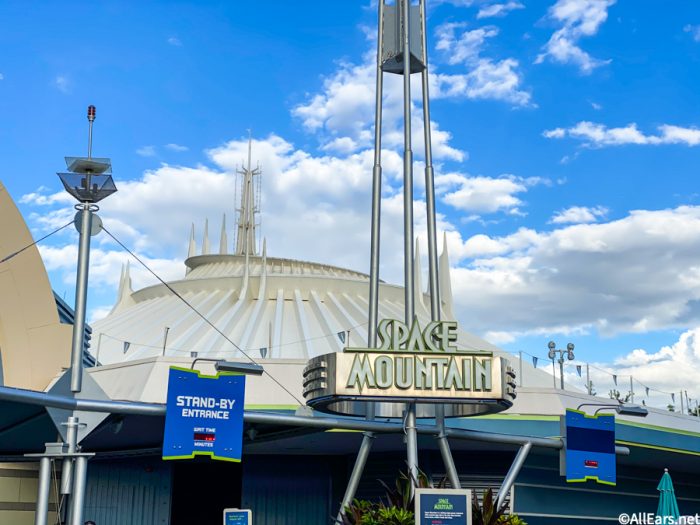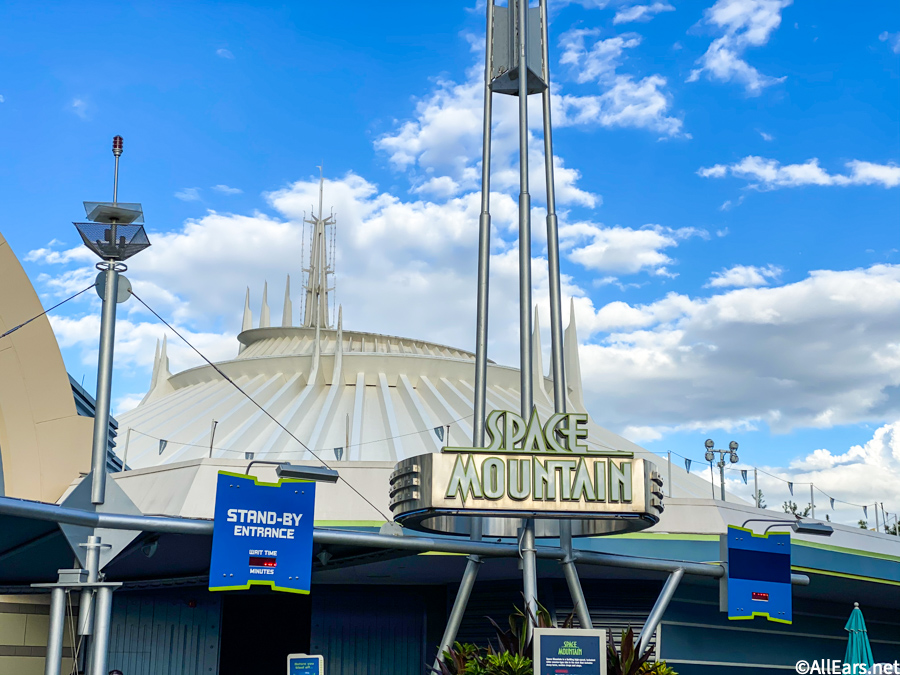 If you're itching to ride your favorite ride, this is a fun way to start your day! And, since you're one of the first in the park, you won't have much of a line to wait through!
Whether you're looking for a slow start to the morning with a pastry and coffee or you're running to get on your favorite ride, you're sure to remember the feeling that you have starting your day at Walt Disney World! And if you're planning to stay a few days, try them all and see which is your favorite! We've loved starting our day with literally all of these so you really can't go wrong!