After almost a year of empty slides and a quiet wave pool, Walt Disney World's Blizzard Beach officially reopened on March 7, 2021.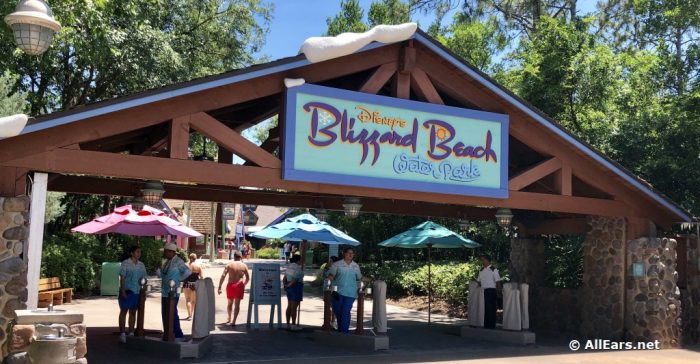 Needless to say, we were excited! Blizzard Beach is one of two water parks at Disney World and requires a separate ticket, so you can choose to purchase a one-day ticket for the water park or upgrade to a Park Hopper Plus ticket that gives you more options for customizing your Disney day.
But once you've got your ticket, with more than 17 slides, a wave pool, an area for pre-teens, and an area for little ones, it can be hard to know what to do first!
Here are our top eight must-dos for your first trip back to Blizzard Beach!
Summit Plummet
If you're a thrill junkie like us then Summit Plummet is a must-do for your day at the water park! The water slide is almost a completely vertical drop and is one of the fastest and tallest water slides in the world!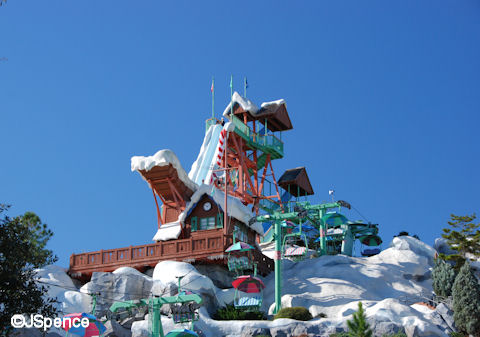 The body slide itself is 360 feet long and 12 stories high which can get you up to speeds of 60 miles per hour on your drop down — pretty crazy!
If you thought Tower of Terror was a drop, just wait until you take on Summit Plummet! While the ride down is only a few seconds, the walk up to the top involves a lot of stairs so we recommend tackling this one first thing in the morning (or use the Chair Lift to the Summit!)!
Tubing!
After the morning adrenaline rush, keep the fun going with more water slides! Don't worry, these are a little less intense. If you've got a competitive side, then pick out your competitor, and head over to the Downhill Double Dipper!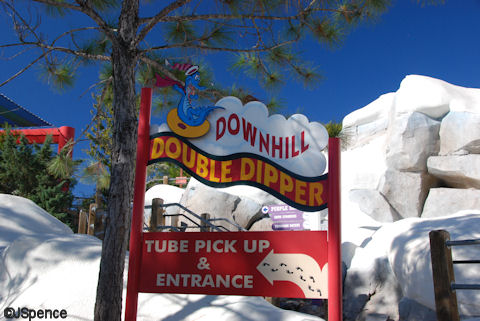 The Downhill Double Dipper is the world's only side-by-side racing tube slide so Blizzard Beach is the only place that you can claim bragging rights.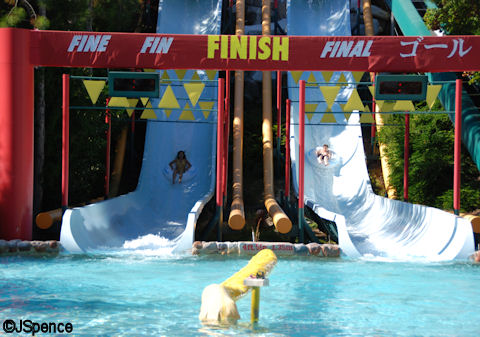 And, after you win, you can talk about it all the way down the family whitewater ride at the water park, Teamboat Springs!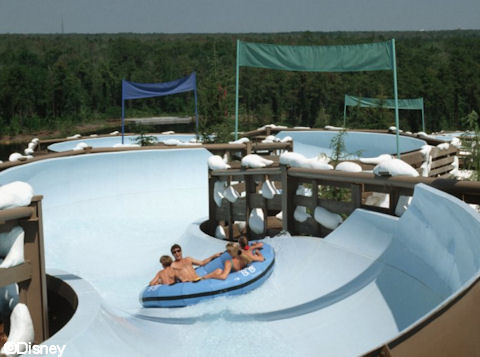 The family tubing slide is themed after a cross-country skiing event so you're still kind of racing. That means that if you end up in the front of the tube as it splashes into the pool, you technically won this one, too!
Even without a competitive side, you just might find yourself giggling the whole way down this one — it's a lot of fun!
Chair Lift to Mount Gushmore
Have you noticed a snow theme going on here? Florida got a freak snowstorm and the ski resort, Blizzard Beach, popped up and stayed after all the snow melted — at least that's the idea! And, in true Disney fashion, even the lifts up to the peak of Mount Gushmore (with tons of water slides) are themed! Take a trip up to the top on a chair lift, skis and all!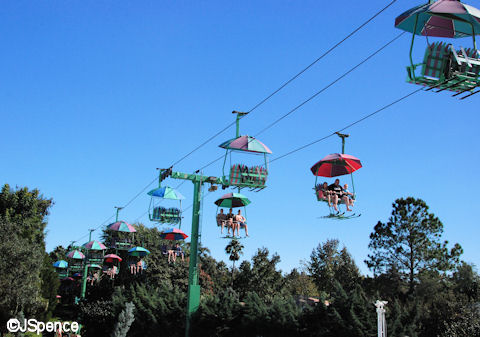 Oh, and sure, we'll take a slide as our transportation down!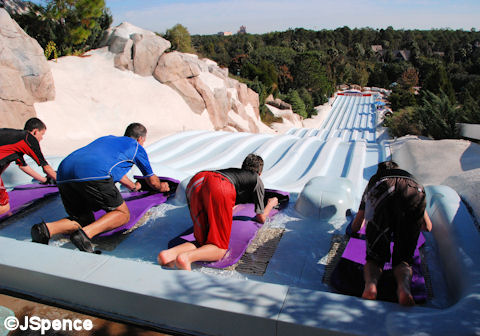 You'll find more racing slides and tubing at the top so you might want to take more than one ride up on the Floridian ski lift!
Relax!
After all the water slide excitement, you deserve some R&R, and Blizzard Beach definitely offers up a few ways to chill (ha, get it?). Grab a tube and let the water take you down Blizzard Beach's lazy river, Cross Country Creek.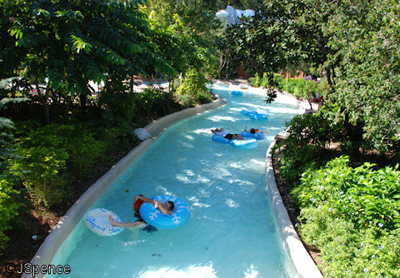 Then, take the tube over to the wave pool (Meltaway Bay) and let the waves whisk you away. It's also nice to sit out on a lawn chair and relax with the sound of the waves!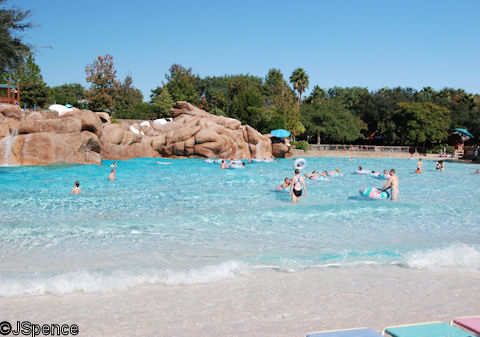 We can already feel all of our worries melting away.
Reunite with Mini Donuts
When Blizzard Beach reopens, all nine dining locations reopen, too! But the one we're most excited about is the Mini Donut Cart. Okay, so it's actually a Joffrey's Coffee location, but it serves up some of the most delightful little donuts we've tasted (and we taste a lot of donuts!).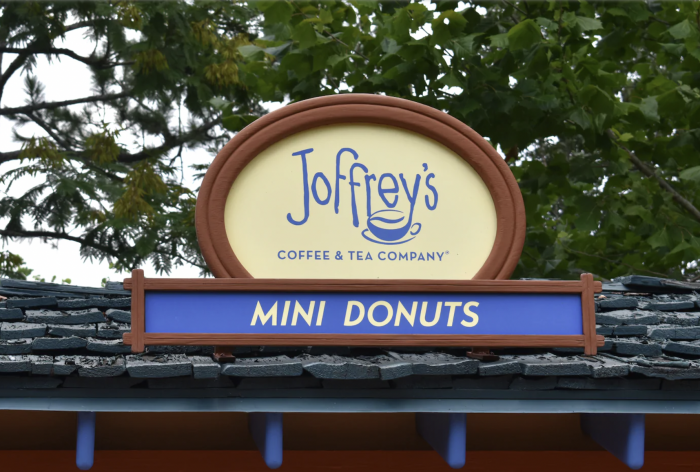 You can order the mini donuts by the half dozen, and they come with a variety of yummy dipping sauces. Dip in raspberry, dip in chocolate, or dip in white chocolate sauce — it's everything we never knew we needed on the side with donuts!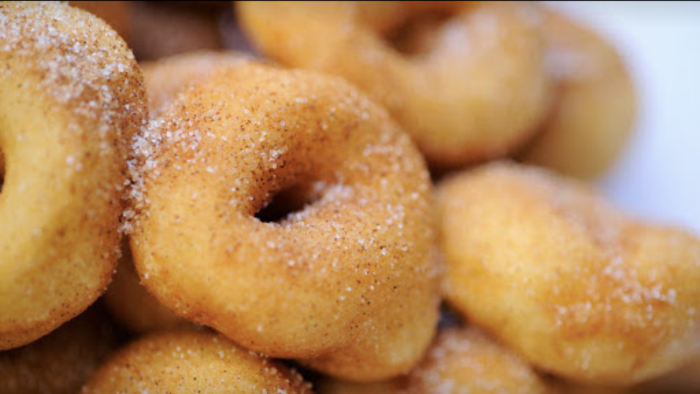 These donuts might be mini, but they deliver a big bite!
Snack on One of Our Favorite Flavors of Dole Whip
It's warm in Florida so we can't just have mini donuts; we need something to cool down! And that's why we always turn to Frostbite Freddy's when we want one of our favorite flavors of Dole Whip: Orange Swirl!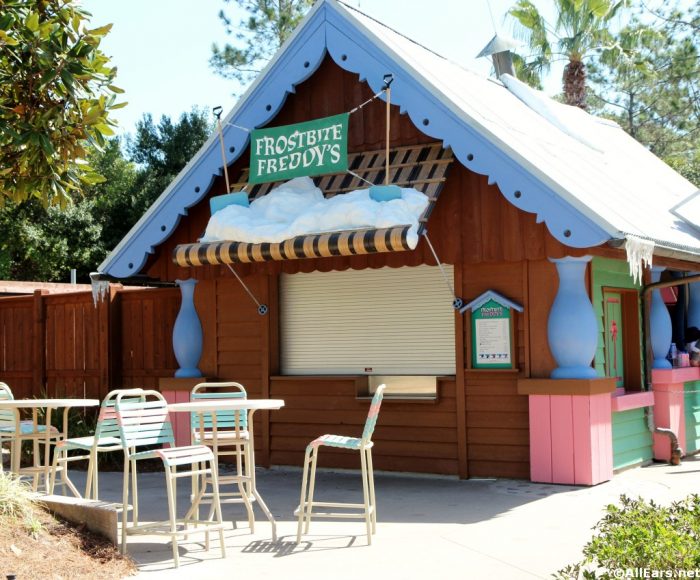 Swirled with vanilla, the Orange Swirl Cone is a simple, refreshing snack that brings us back to the days at the pool as a kid with an Orangesicle. Ah, the memories.
Eat Our Weight in Ice Cream
Speaking of ice cream, there's another cold and sweet snack that the whole family can share from the I.C. Expeditions food truck. This one takes our love for ice cream to the next level.
I.C. Expeditions is home to one of the most outrageous ice cream sundaes, the Sand Pail. Served in a literal sand bucket, the dessert comes with chocolate and vanilla soft-serve ice cream, waffle pieces, sprinkles, cookie pieces, hot fudge, caramel sauce, whipped cream, and a cherry.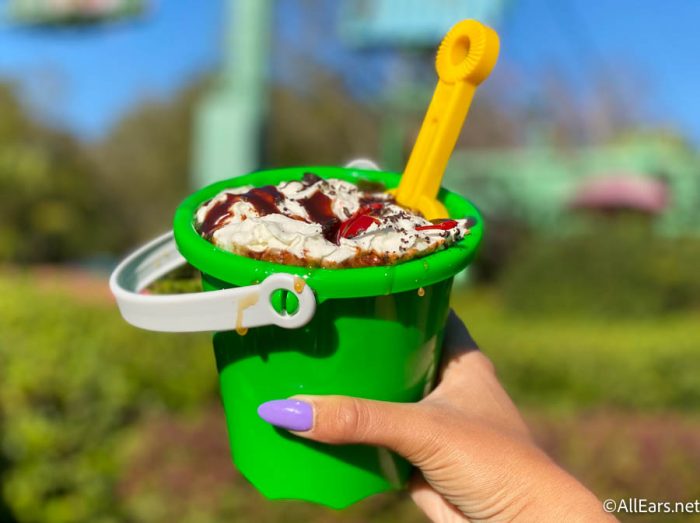 We've covered a lot of treats here, but it's our first day back — can you blame us!?
Say Hi to Button
And last but certainly not least, we've got to say hi to Disney's biggest snowman fan, Button. The little snowman Button and his family are living out Olaf's dream of experiencing summer, and they've taken a family vacation to Blizzard Beach.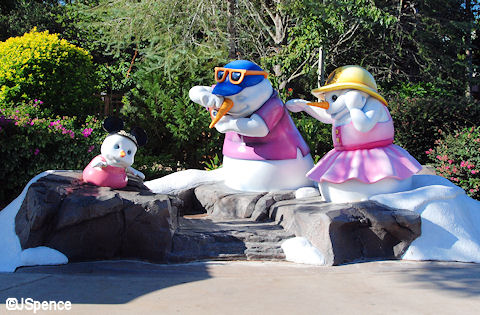 The little guy even has his own Mickey hat. We're sure he's excited to be welcoming everyone back again, too!
Sunburn and all, we are so happy to dive right back into Blizzard Beach! Much like the Disney parks, Blizzard Beach reopened at a reduced capacity and will require face masks while in the park. Guests are able to remove their face mask when actively eating or drinking and will be required to remove their mask when riding the water slides or in the water.
Gather everything you need to know about Blizzard Beach in our FAQs!
Join the AllEars.net Newsletter to stay on top of ALL the breaking Disney News! You'll also get access to AllEars tips, reviews, trivia, and MORE! Click here to Subscribe!

Have you ever been to one of Disney's water parks? Let us know in the comments!