We know, we know: lines aren't the best part of a Walt Disney World vacation. In fact, they can be a big downer during an otherwise fun escape to the World.
But sometimes, lines aren't so bad. In fact, sometimes we downright enjoy ourselves! We've already talked about 7 Attraction Queues that are worth the wait, and today we're back with a sequel.
From the incredibly themed to the incredibly fun, here is our second installment of our favorite queues at Walt Disney World.
As you set off to pilot the fastest hunk of junk in the galaxy, you get an incredible view of it from the queue! The line for Smuggler's Run takes place inside Hondo's workshop, where you weave up a catwalk until you have the most gorgeous view atop the Millennium Falcon.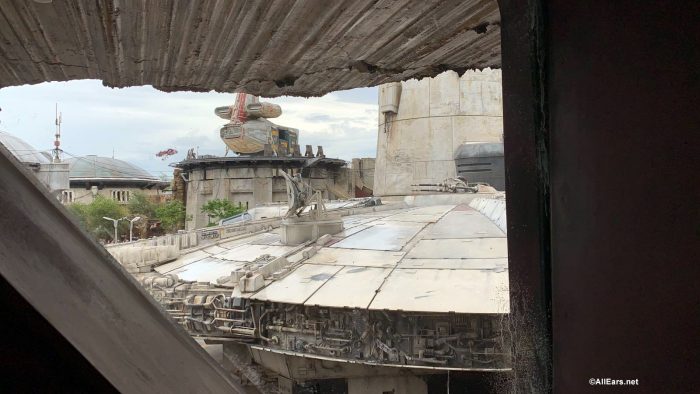 Additionally, you can hear Hondo's employees make announcements, work on ships, and even fire some up! Overall, it's a pretty impressive queue that puts you deep into the story before you even board the ship the made the kessel run in 12 parsecs. Look for hidden details while you wait — like how they're using Kat Saka's Outpost Mix to cover up some definitely-not-illegal shipments. 😉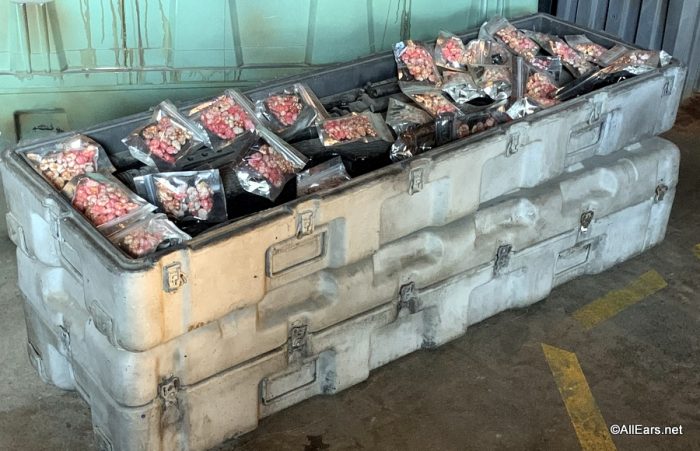 We know you're probably nervous about facing off against the mysterious monster of the mountain, but if you take a moment and look around, you'll notice the Expedition Everest queue is super cool! You see, you are going through the Himalayan Escapes booking office to reserve your tour up the mountain. (You skip this part in the FastPass queue, because you've already reserved your tour. GET IT? Genius.)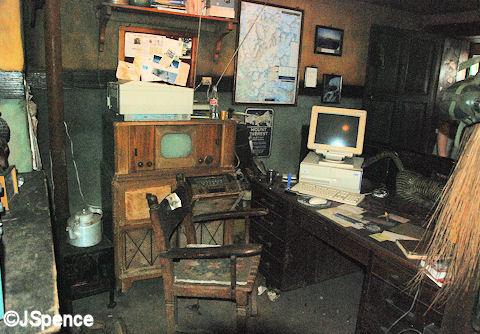 You'll also pass through a Yeti Mandir, mandir being a temple in this case devoted to the yeti. Ringing the bells is a sign of respect to the deity, so go ahead, and let 'em ring!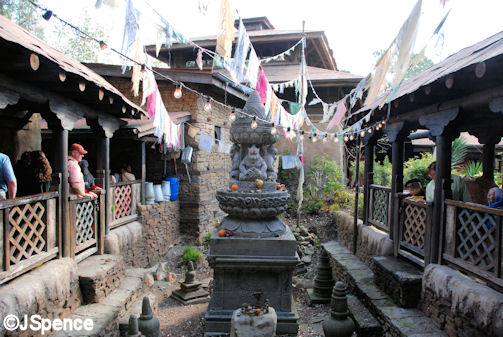 The queue then winds you through a gear shop where you can purchase all of the needed items to make your trek before you end up in a Yeti museum.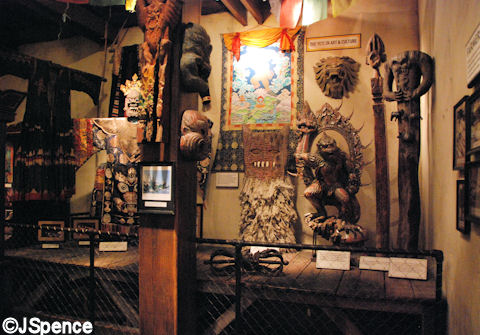 Can you believe all of this is in the line?! To read the full story, and see more details of the Everest queue, check out this full blog post!
Before you even hop aboard your Hunny Pot, your Hundred Acre Wood fun can begin! Similar to Peter Pan's Flight, the queue is set up to entertain the young ones as they wait for the attraction. This comes in the form of two play areas.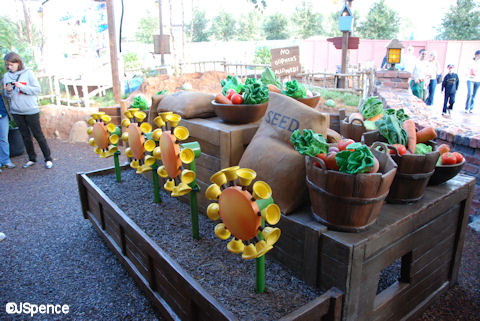 The first is themed after Rabbit's garden. Kids will find drums, noise makers, and hands-on games to entertain themselves.
Next up, interactive honey! You'll see giant smackerals of Pooh's favorite food dripping down the tall screen. Make sure to touch it — not only is it fun to move around, but you'll find hidden characters! And as a bonus, it's far less sticky than playing with real honey.
You can check out a full tour of the Many Adventures of Winnie the Pooh queue here!
As you get ready to check-in at the Hollywood Tower Hotel, you'll first get a little tour of the grounds. As you weave through the gardens and courtyard, make sure you notice how eerily abandoned the landscaping is — made even creepier by the faint, old fashioned music.
Eventually, you'll make your way into the hotel lobby, where cobwebs and dust cover the ornate objects. Everywhere you look, there are signs of the mysterious event that changed the hotel forever — you can tell people just…vanished. For example, this mahjong game was frozen in time.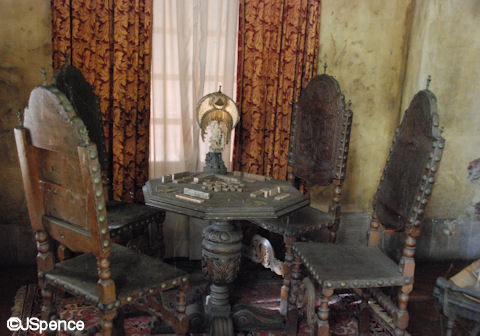 There are subtle nods to the namesake television show as well — take a look at the poster here advertising the Anthony Fremont, who was a character in the episode titled "It's a good life."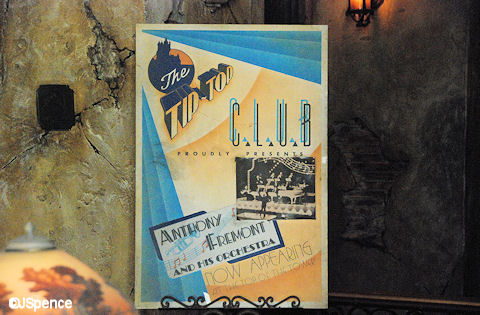 For more details in the Tower of Terror queue, click here!
While the Soarin' queue may not be very flashy, it can be very fun — if you have the Play Disney Parks app, that is. This app is specially designed for — you guessed it — the Disney Parks. It provides trivia, games, and interactive technology that makes being in the parks (especially in line) more fun.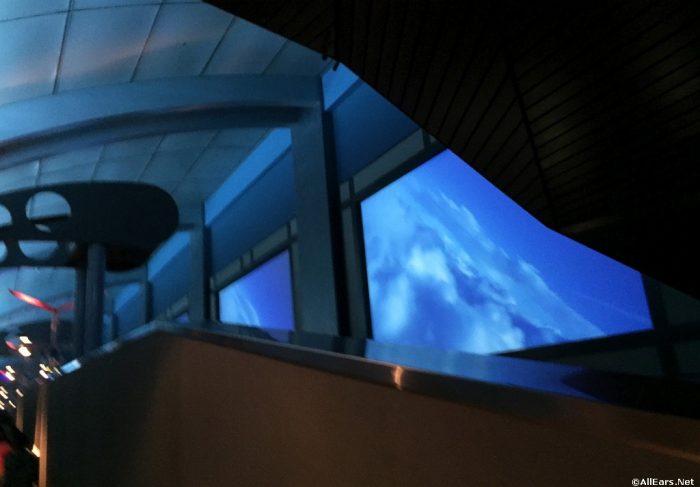 And at Soarin' Around the World, this means a little friendly competition. Up on the giant screens, they post global trivia questions! It's a lot of fun to challenge your friends and family (or even fellow guests) and see the results in real time. And hey, you just might learn something while you're at it.
If you've skipped It's Tough to be a Bug, you've skipped one of the most beautiful queues in Disney World! You see, the show takes place inside the Tree of Life, which means while you're walking through, you're weaving in and out of the roots of the beautifully carved tree.
Because of this, you can get some amazing views of the Tree of Life, and likely spot an animal carving you hadn't noticed before. We like to slow down and let others pass us — there is just so much to look at!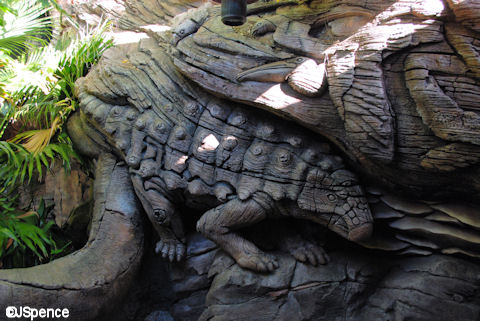 Now, we aren't saying you should skip FastPass+ and stand in all of these standby queues. We're just saying if you happen to have to wait in one of these lines, you're likely to entertained and hey, maybe even enjoy your wait!
What is your favorite Walt Disney World queue? Let us know in the comments!
Want to know more about FastPass+ so you skip as many lines as possible on your next trip? Click here!
Join the AllEars.net Newsletter to stay on top of ALL the breaking Disney News! You'll also get access to AllEars tips, reviews, trivia, and MORE! Click here to Subscribe!